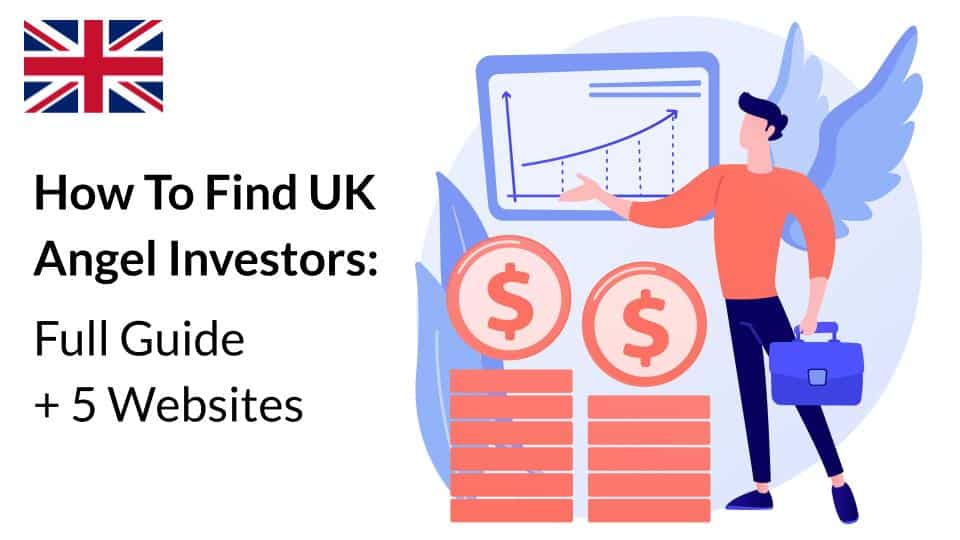 How To Find UK Angel Investors: Full Guide + 5 Websites
Despite Covid, UK angel investors have been busier than ever: 57% of business angels invested in UK startups between April and July 2020 alone. So if you're looking to get funding for your startup, angels may be a great starting point. How to find angel investors for UK startups?
In this article we'll tell you everything you should know about angel investors and how to find them in the UK. We have also included below a list of the top 6 websites you can use to reach out to angels.
What Exactly Is An Angel Investor?
Also referred to as "angel", an angel investor is a private individual who has the financial capacity to provide initial capital for a business or a startup. In return for their investment, angels get shares in the company in the form of equity or convertible debt.
Angel investors may sometimes provide a one-time investment to startup businesses in order for them to launch their company. Most often however, angel investors pledge continued financial support: they reinvest in further rounds as the startup scales up, until it makes a profit.
Make no mistake: angels rarely invest out of pure altruism, and their investment is never free money. Instead, angel investors look to generate a profit out of their investment.
Because angels often invest very early on (unlike VC funds – more on that below), they typically look for significant return on investment. A study actually looked at the returns of 3,097 investments by 538 angels worldwide. On average, their return was 2.5 times, meaning an impressive IRR of 27%.
If you're interesting in knowing more about angel investors in the UK, read our article on the top 10 interesting facts about UK business angels.
When we think about Angels, we often only refer to high-net-worth individuals yet there are other types of angel investors. Actually there are 4 different types of angels: friends & family members, private individuals, groups of investors, and crowdfunding platforms. For more information on what they are and how they differ from each other, read our article here.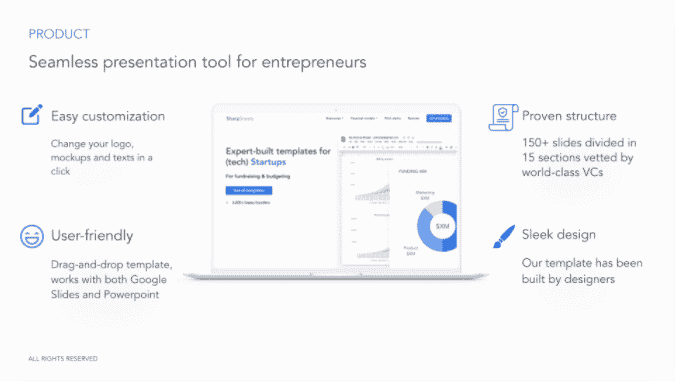 Need a Pitch Deck?
5 Ways To Find Angel Investors In The UK
There are a number of ways to contact, and find angel investors. They are:
1. Networking
Friends and family are the most common sources small business owners turn to when finding angel investors.
While this is usually fine if you happen to be related to a multi-millionaire, you might want to pass on considering financial help from your loved ones if you want to avoid falling out with them. If you are determined to seek financial aid from family and friends, make sure you have a legally binding contract, not just an informal agreement.
Don't hold out on telling your friends about looking for funding. Even if none of the people you know can invest in your business, you can get their help in asking their contacts for an angel. The more people, the likelier somebody is to know somebody willing to invest. In addition, a personal referral can go a long way.
By attending industry events and meet-ups, you can potentially meet angel investors yourself. Even if Dedicated "angel events" help you connect with investors looking for new opportunities. Since angels are usually acquainted with other angels, they may introduce you to other investors.
2. Angel investor groups
Some angel investors work in groups. This partnership makes it easier to cover a larger geographical area or pull their resources to focus on one specific industry. They also form groups to invest more funding and resources to businesses than they can muster independently.
Every angel investor group has a different application process. Also, like any other investor, they receive a ton of pitches. The best way to impress them is to make sure your pitch deck stands out among the crowd.
We've also compiled here a list of the 30 most active angel investor groups in the UK.
3. Website platforms
Other than social networking platforms like LinkedIn, other websites are specifically dedicated to connecting angel investors and startups that need funding.
Examples of these website platforms include AngelList or FundingPost.

4. Do your research
Several websites like Crunchbase and Pitchbook allow the public to access their curated lists of angel investors.
That way, you can review through their lists of investors, search for those that fit your niche, region, and requirements. While Pitchbook requires you to pay, you can access the list curated by Crunchbase for free.


5. Startup incubators and accelerators
Startup incubators and accelerators are organizations that offer support and services to startups at their earliest stages.
They have an extensive network of mentors as well as angel investors and venture capitalists. When you avail of their services, they often put you in contact with these investors and other networks that may benefit your business. They also offer mentoring from other local businesses and accomplished professionals.
Have a look at our article on the top 5 startup accelerators and incubators in the UK.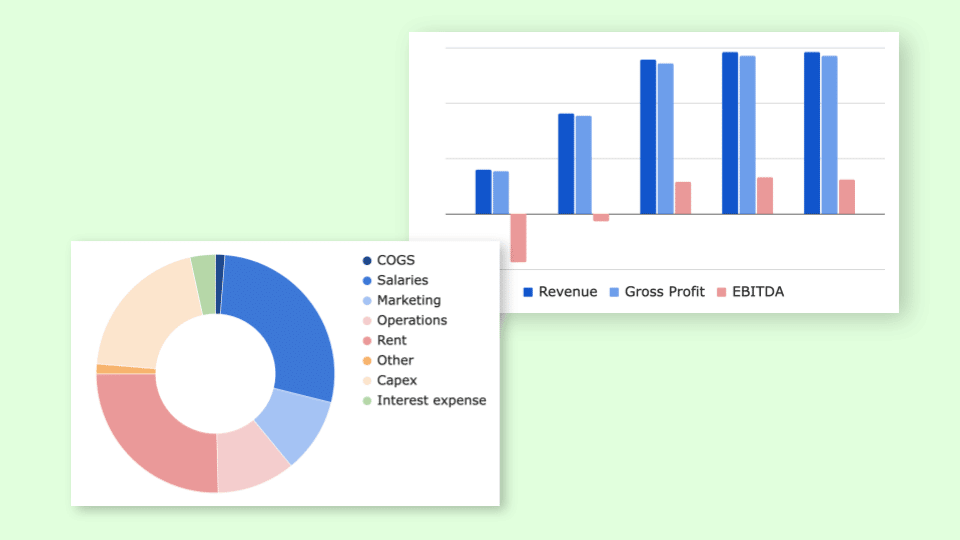 Expert-built templates for tech startups
Investor-friendly

Easy-to-use Excel & PPT templates

CPA-developed financials

30+ charts and metrics
Top 5 Websites To Find UK Angels Online
If you don't have any personal connection, internet is your friend. Here is a shortlist of the 5 top angel investors websites you can use to reach out to UK angel investors:
1. UK Business Angels Association (UKBAA)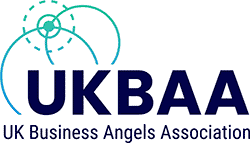 The UK Business Angels Association (UKBAA) is a UK association for angel and early-stage investment with more than 650 members that invest over £2bn annually.
Their members include not only high-net-worth individual investors but also angel groups, early-stage VCs, equity investment platforms, family offices, universities and accelerators.
Investors can purchase a membership and access many resources, an accelerator (for angels) and potential investing opportunities. Instead, startups have access to lots of free resources, see more here.
2. ACF Investors


ACF Investors is an investment fund that runs the Angel CoFund: a syndicate of angel investors that invest together in early-stage UK startups.
The investments are reviewed by a committee and need to fit their criteria as explained here. The fund invest anywhere from £100k to £1 million per investment.
Interested? Apply for your startup here.
3. Angel Investment Network

The Angel Investment Network is a global platform that connects angels with startups. Globally, they have more than 287,000 angel investors on their website, and their UK platform is one of the most important as well.
As a startup, you will need to register here and upload your pitch deck. Angel Investment Network has multiple subscriptions available for startup: you can post your pitch deck either for free with limited features, or pay £149 to £2,499 for a 90 day listing. See more on how the platform works here.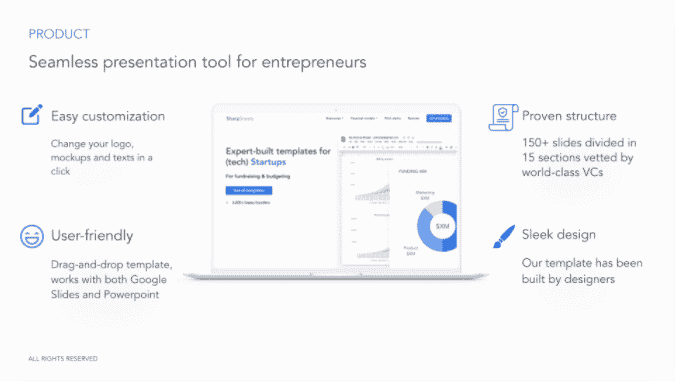 Need a Pitch Deck?
4. Angels Den

Angels Den is a platform that connects angel investors with startups that need funding.
As a startup, it's free to register and upload your pitch deck. The platforms does a great work in curating investment opportunities. As such, they might refuse to list your pitch if they feel you don't fit their criteria. Also, they can ask for a call with your team to ask for more details.
Their investments typically range from £50,000 to £1 million.
Note that whilst there isn't membership fee for startups, the platforms yet charges a hefty 7.5% success fee on the amount you'll raise.
Interested? Apply here.
5. Syndicate Room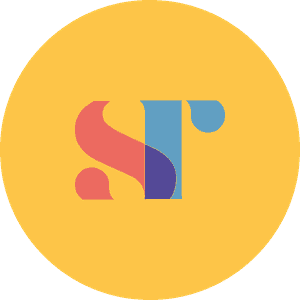 Syndicate Room is an investment fund founded in 2013 that originally was a crowdfunding platform. In 2019, Syndicate Rooms switched to a VC fund model whereby it invests alongside top angel investors anywhere from £400,000 and £5m per startup.
As a startup, you'll only need to contact the team and submit your pitch deck here, after which Syndicate Room will invest within 10 days only, if your application is successful of course.
The fund only charges a 2% success fee.
Interested? Apply here.
More Free Resources For UK Startups
We have lots of free resources for UK startups, have a look at our articles below: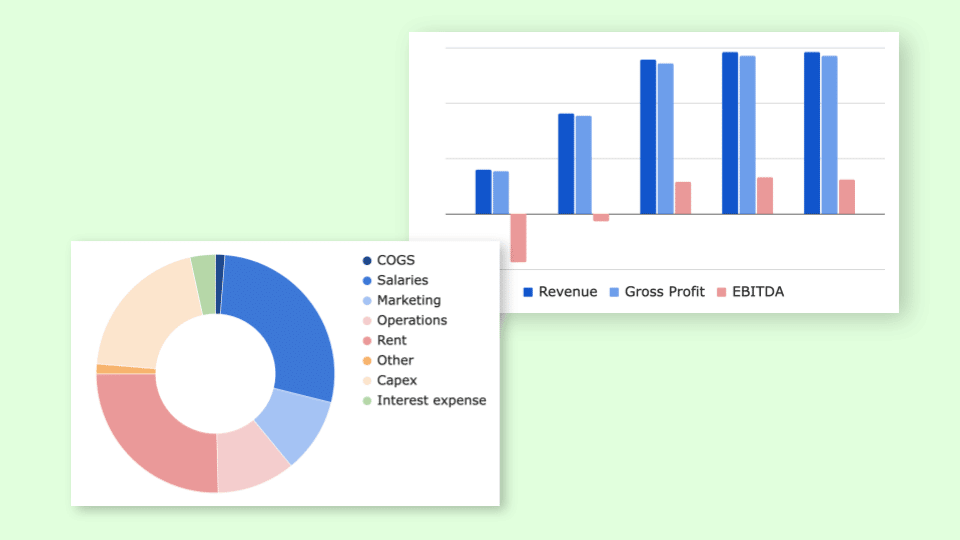 Expert-built templates for tech startups
Investor-friendly

Easy-to-use Excel & PPT templates

CPA-developed financials

30+ charts and metrics