Are you looking for capital and/or mentorship for your startup in Austin, Texas? Beyond funding, Austin's startup accelerators and incubators also offer founders incredible valuable support for product development, sales and marketing.
Whether you are looking to find a co-founder, build your MVP and/or get the seed money you need to scale up, accelerators and incubators are the way to go!
In this article we have listed our top picks for the best startup accelerators and incubators in Austin, Texas. So, if you haven't yet started to apply, here is a good place to start learning about them.
Note: this article is part of a series where we present you the top startup incubators and accelerators across the world. For Texas, have a look at our top picks for Houston, San Antonio, Dallas and Fort Worth.
Looking for Austin's top startup venture capital firms instead? Check out our ranking here.
Austin's Top 12 Startup Accelerators & Incubators
Here's a summary of our top 12 picks for Austin's best startup accelerators and incubators (in alphabetical order):
Name
Accelerator or incubator?
Program length
Investment size
Sector focus
Austin Technology Incubator
Incubator
1 – 3 years
Undisclosed
Technology
Bunker Labs
Accelerator
12 months
Undisclosed
active-duty military, veterans and their spouses
Capital Factory
Accelerator
3 months
Undisclosed
Sector agnostic
Div Inc
Accelerator
12 months
$10,000
Technology
John Brumley Texas Venture Labs
Accelerator
14 weeks
Undisclosed
Student-Led
MassChallenge
Accelerator
Undisclosed
Undisclosed
Sector agnostic
Newchip
Accelerator
6 months
Undisclosed
Sector agnostic
Oracle
Accelerator
N/A
Undisclosed
Sector agnostic
SKU Austin
Accelerator
12 weeks
Undisclosed
Sector agnostic
Sputnik ATX
Accelerator
13 weeks
$100,000
Sector agnostic
Techstars
Accelerator
3 months
Undisclosed
Sector agnostic
Tech Ranch
Accelerator and Incubator
Venture Forth (8 weeks),
Venture Builder (6 months)
Undisclosed
Sector agnostic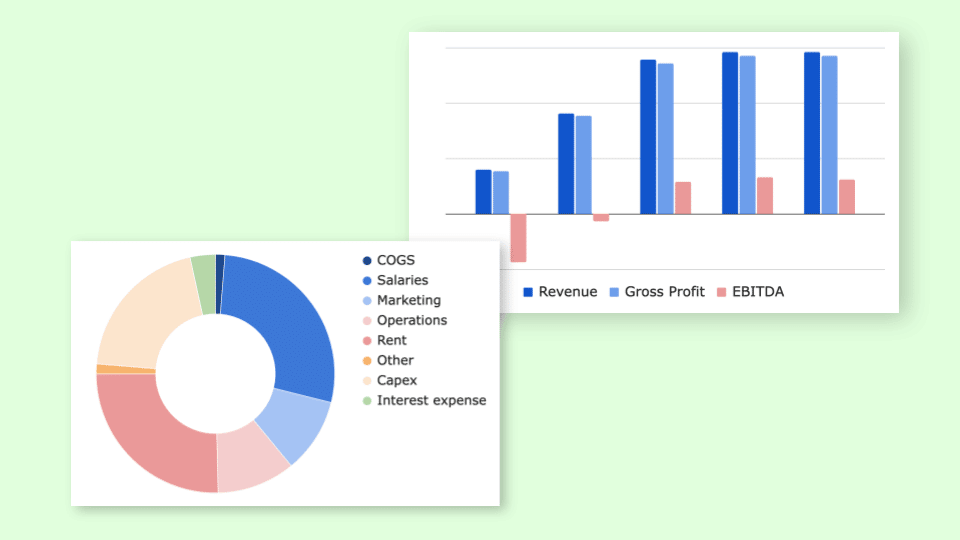 Expert-built templates for tech startups
Investor-friendly

Easy-to-use Excel & PPT templates

CPA-developed financials

30+ charts and metrics
Austin Technology incubator is a program affiliated with the University of Texas and targets the incubator program aims to empower university and community entrepreneurs. The program provides customized training to help entrepreneurs launch, grow and compete in the global marketplace.
The business incubator program collaborates with investors, trusted professionals, and strategic partners to empower entrepreneurs. In addition, Austin Technology Incubator empowers startups growth and stimulates economic development through such strategic collaborations.
Austin Technology Incubator provides access to talent, enabling entrepreneurs to afford and position their businesses for success. Apart from training and mentorship, other benefits include co-working spaces furnished with desks, conference rooms, and presentation rooms.
Bunker Labs is a startup accelerator for active-duty military, veterans, and military spouses. The sector-agnostic accelerator targets founders and business executives of companies with significant revenue,
The accelerator includes virtual monthly meetings with quarterly travel for in-person meetings. Besides, the participants undergo training tailored to help them scale.
The 12 months program creates opportunities for entrepreneurs to learn from industry peers. Therefore, entrepreneurs achieve their business goals through peer-to-peer learning and one-on-one advisor opportunities.
To participate, startup founders should fill out an application form indicating their interest. Participants' vetting follows industry-specific success metrics to ensure they qualify for the program.
Capital Factory is a startup accelerator, providing startups the resources they need to help them succeed in business. The participating startup founders receive mentorships and education to help them build successful enterprises. The three months training helps startups raise funding and increase customer growth.
The Capital Factory accelerator program also provides co-working space and more than $250,000 worth of hosting credits. Founders have also access to a mentorship network of the top investors and entrepreneurs. Finally, portfolio companies attend special events where they network with mentors, partners, and other founders.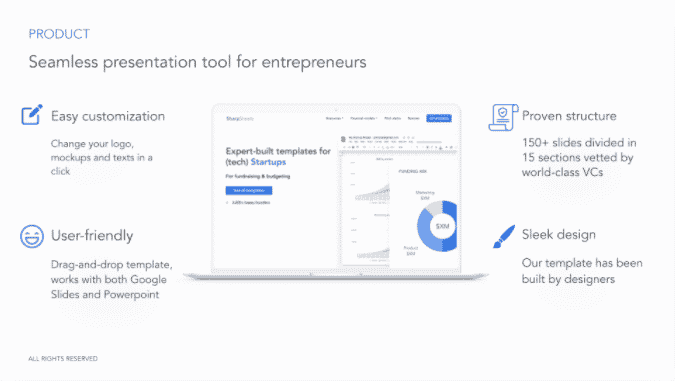 Need a Pitch Deck?
DIV inc is an accelerator program focusing on helping founders achieve faster success. The 12 weeks program connects entrepreneurs to an extensive network of mentors and investors.
Founders have access to over 100 subject matter experts who offer business mentorship. The entrepreneurs also undergo an excellent curriculum covering topics to help the companies develop. In addition, founders receive furnished co-working space. Finally, successful participants receive a $10,000 grant to jumpstart their next phase.
John Brumley Texas Venture Labs is an accelerator program sponsored by the University of Texas at Austin. The startup accelerator brings together students, startups, alumni, and investors to move new ideas into business reality.
The 14 weeks accelerator program matches early-stage startups with cross-functional student teams to help the startups solve business problems. In addition, the zero-equity program welcomes companies that have already completed a prototype and/or have performed market research.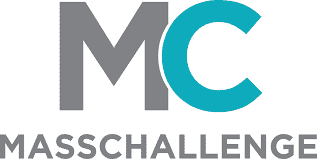 MassChallenge is a startup accelerator with multiple locations around the globe. It is undeniably one of Austin's best startup accelerators. Indeed, its chapter in Austin has accelerated over 180 startups since 2017!
The program brings together industry-leading experts who provide best-in-class training. Startup founders have also access to partnership opportunities through the matchmaking process.
Moreover, founders receive mentorships from a community of experts, business partners, and innovation enthusiasts. Finally, after the program, participating founders see measurable revenue growth, funding opportunities, and better employee size.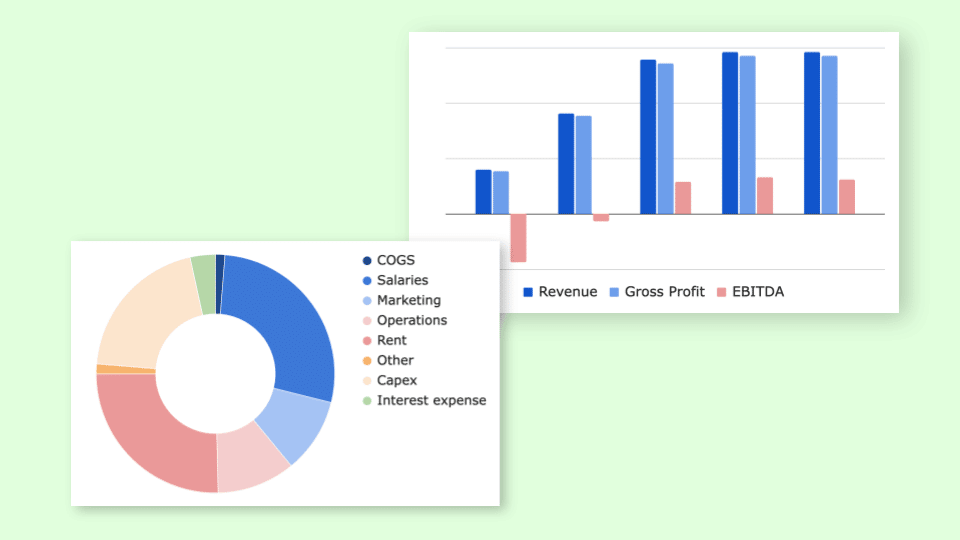 Expert-built templates for tech startups
Investor-friendly

Easy-to-use Excel & PPT templates

CPA-developed financials

30+ charts and metrics
NewChip is arguably one of Austin's top startup accelerators. What's best is that it's equity-free.
The founder-friendly accelerator targets early-stage startups to series A companies. It's developed like an MBA program where startups undergo business coaching and mentorship. Newchip also offers its virtual 6 months accelerator under three separate programs:
Pre-seed accelerator targets startups that raise $1M
Series seed accelerator targets startups raising $5M
Series A accelerator targets companies raising $10M
Oracle has its own accelerator program targeting cloud and software companies. The accelerator program enables portfolio startups to reach the global market faster by providing the necessary infrastructure.
Designed for startups at any stage, the program offers free cloud credits and a 70% discount for two years. Besides, startups receive mentoring and coaching to help them develop effective go-to-market strategies.
SKU Austin is a startup accelerator that targets consumer product brands and provides all the resources they need to accelerate business growth. A community of successful business founders and industry experts drives the startup accelerator.
Therefore the participating startups receive quality mentorship featuring hand-picked mentors. Besides, the startup accelerator includes networking opportunities where startups have access to like-minded entrepreneurs.
The 12 weeks program features guided development to ensure the portfolio companies are investor-ready. Portfolio founders also work with mentors through the process of pitch development.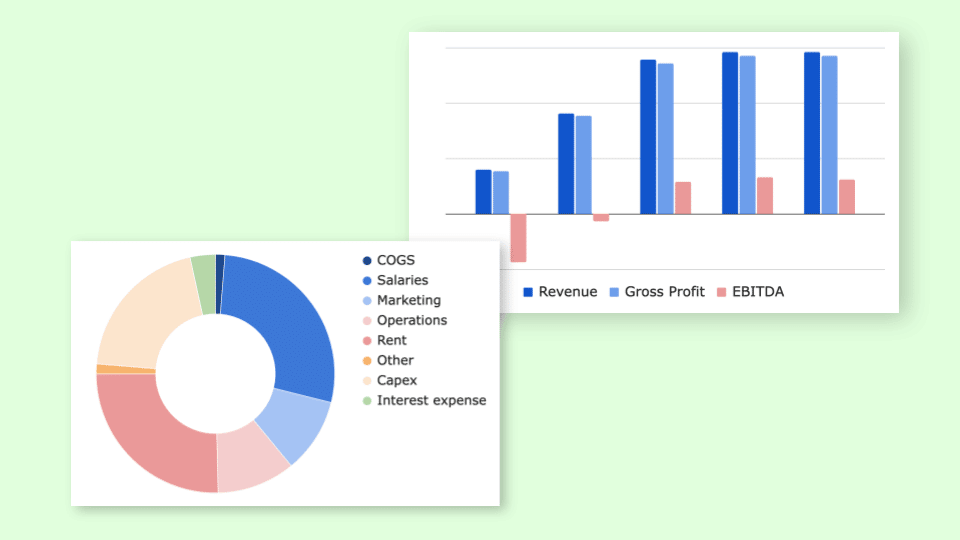 Expert-built templates for tech startups
Investor-friendly

Easy-to-use Excel & PPT templates

CPA-developed financials

30+ charts and metrics
Sputnik ATX is a startup accelerator focused primarily on helping startups grow traction and sales. The startup accelerator program features weekly one-on-one mentorship, coaching, and accountability meetings with the program mentors. In addition, the participating startups attend networking events led by program alumni and investors.
Apart from business coaching and mentorship events, the portfolio companies have access to co-working space, PR services, and credit for AWS and HubSpot. In addition, Sputnik ATX offers founders access to accredited investors and a network of program partners.
Finally, each startup in the cohort receives an investment of $100,000 in funding and up to $400,000 in follow on funding.
Techstars Austin is an accelerator program that invests in founders who have shown the ability to build a meaningful company and attract excellent talent. The 3 months program provides participating companies access to the best mentors.
Therefore, the startup founders receive an unparalleled network of corporate partners, investors, and alumni. Besides, the startups receive funding and fundraising opportunities, workshops, and curated resources to facilitate business growth.
In addition, after the end of the accelerator program, startups participate in a demo day where they get an opportunity to present their business ideas to potential investors.
Although last on our list, Tech Ranch is arguably Austin's best startup accelerators. Indeed, it offers 3 startup incubator and accelerator programs are Venture Forth, Venture Builder and Venture Outfitter.
Venture Forth
Venture Forth is an 8 weeks program providing entrepreneurs an opportunity to learn from subject matter experts. The participating startups gain knowledge and skills to take their business venture to the next level. The Venture Forth features interactive workshops and one-on-one mentorship.
Venture Builder
The Venture Builder is for startups that have built a product and are looking for funding and support to take the venture to the next level. The 6 months program aims at helping startups build relationships with the right experts in their specific industry. To participate, the company must have already a MVP and some early traction.
Venture Outfitter
Finally, Venture Outfitter provides entrepreneur's access to a community of entrepreneurs, mentors, advisors and resource providers committed to working together to solve global partners. The weekly virtual program features self-directed approach and teaches entrepreneurs basic skills to grow their business.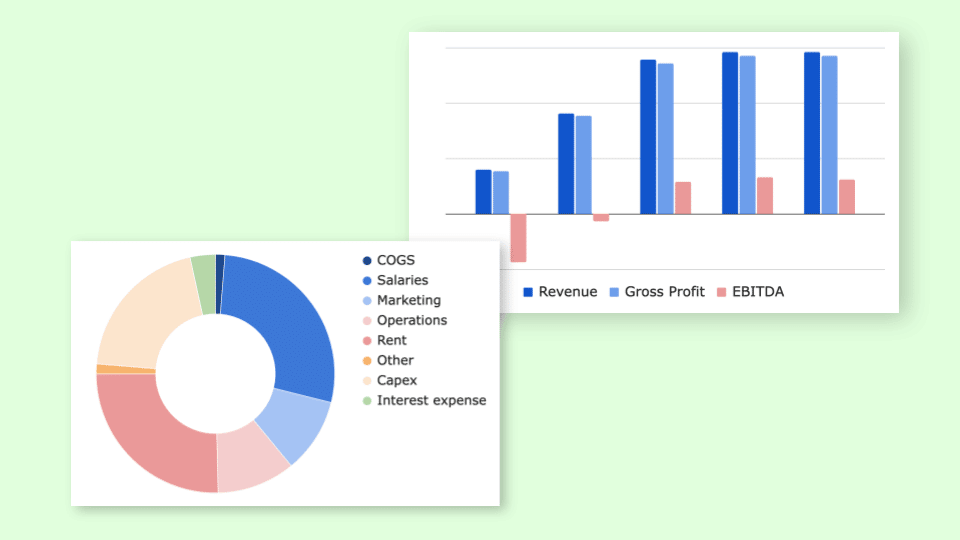 Expert-built templates for tech startups
Investor-friendly

Easy-to-use Excel & PPT templates

CPA-developed financials

30+ charts and metrics