Austria's Top 11 Venture Capital Firms For Startups [2023]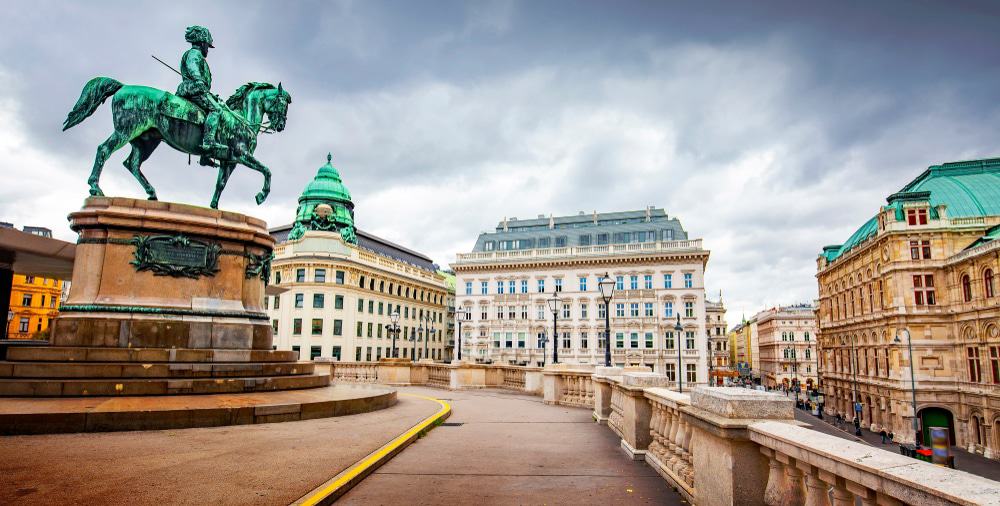 With Austria's venture capital firms investing in 2020 a total of €234 million up 3x vs. 2016, Austria has recently become one of Europe's top destination for startups.
Whether you are raising seed, Series A or higher, in this article we have listed our top picks for Austria's best venture capital firms, their industry focus as well as typical investment size. So, if you haven't yet started to reach out, here is a good place to start learning about them.
This article is part of a series where we present you the top Venture Capital firms across the world. For Europe, check out our rankings for Amsterdam, Belgium, Berlin, Denmark, France, Ireland, Italy, Norway, Spain, Sweden, Switzerland and the UK.
Looking for Austria's top startup incubators and accelerators instead? Check out our ranking here.
Our Top 11 Venture Capital Firms In Austria
Here's a summary of our top 11 picks for Austria's best venture capital firms for tech startups (in alphabetical order):
| Name | Sector focus | Round | Investment size | Investments |
| --- | --- | --- | --- | --- |
| 3VC | Software Technology | Seed, Series A, A+ | Undisclosed | 18 |
| APEX Ventures GmbH | Deep Tech | Seed, Series A. | €500K | 32 |
| Calm/Storm | Health and well being | Seed | Undisclosed | 34 |
| Elevator Ventures | Fintech | Seed, Series A, A+ | Up to €3M | 10 |
| Fiedler Capital | B2B SaaS, Data Analytics | Seed | €250K | 3 |
| FSP Ventures | Technology | Seed | Undisclosed | 7 |
| Motec Ventures | Mobility | Seed, Series A. | Undisclosed | 7 |
| Pioneers | Technology | Seed, Series A. | €50K – €150K | 6 |
| PUSH Ventures | Technology | Seed | Undisclosed | 18 |
| Speed Invest | Consumer Tech, Deep Tech, Digital Health, Fintech, Industrial Tech, Marketplaces and SaaS | Seed | €700k – €1.3M | 171 |
| Tecnet Equity | Technology | Seed to Series A | Undisclosed | 43 |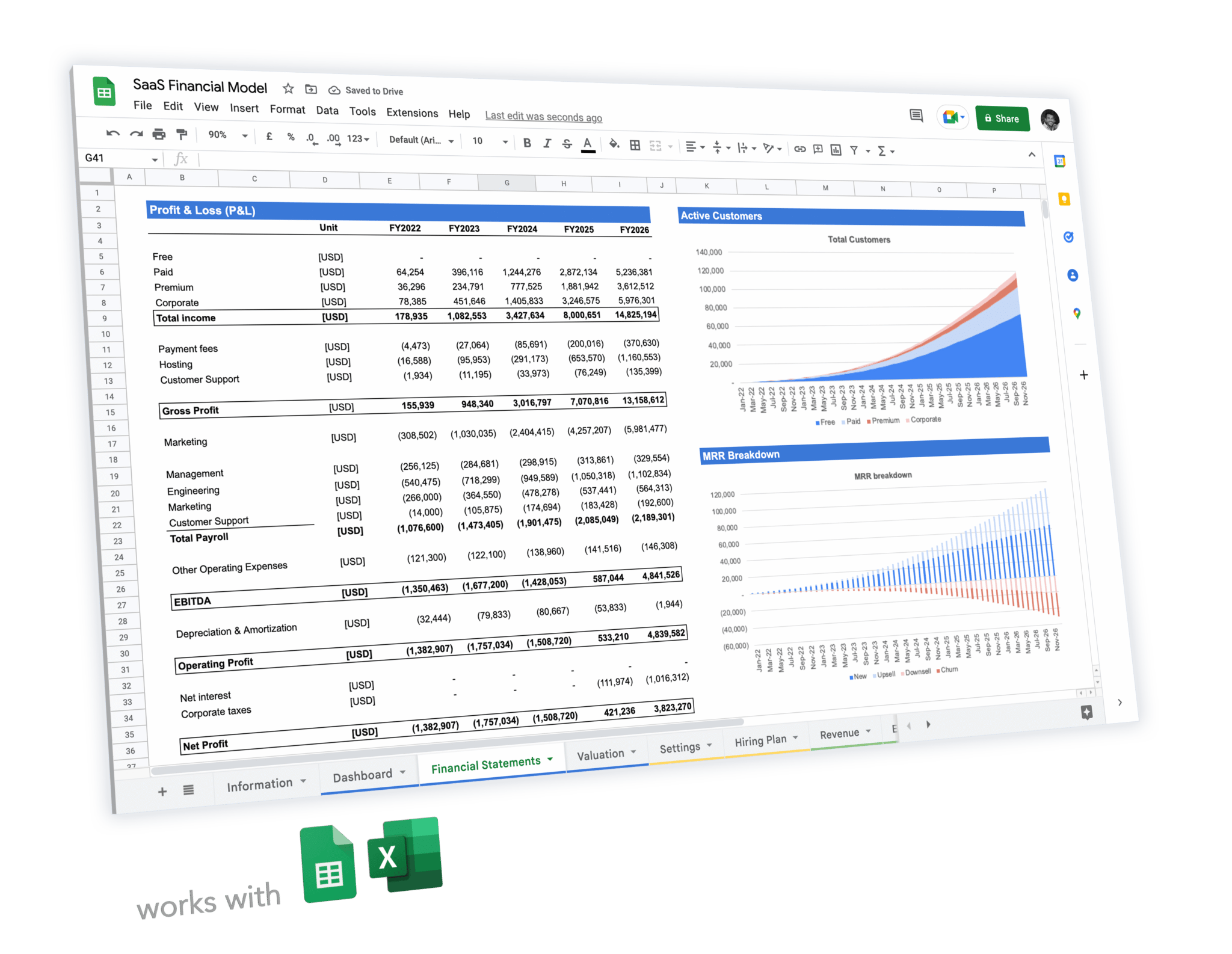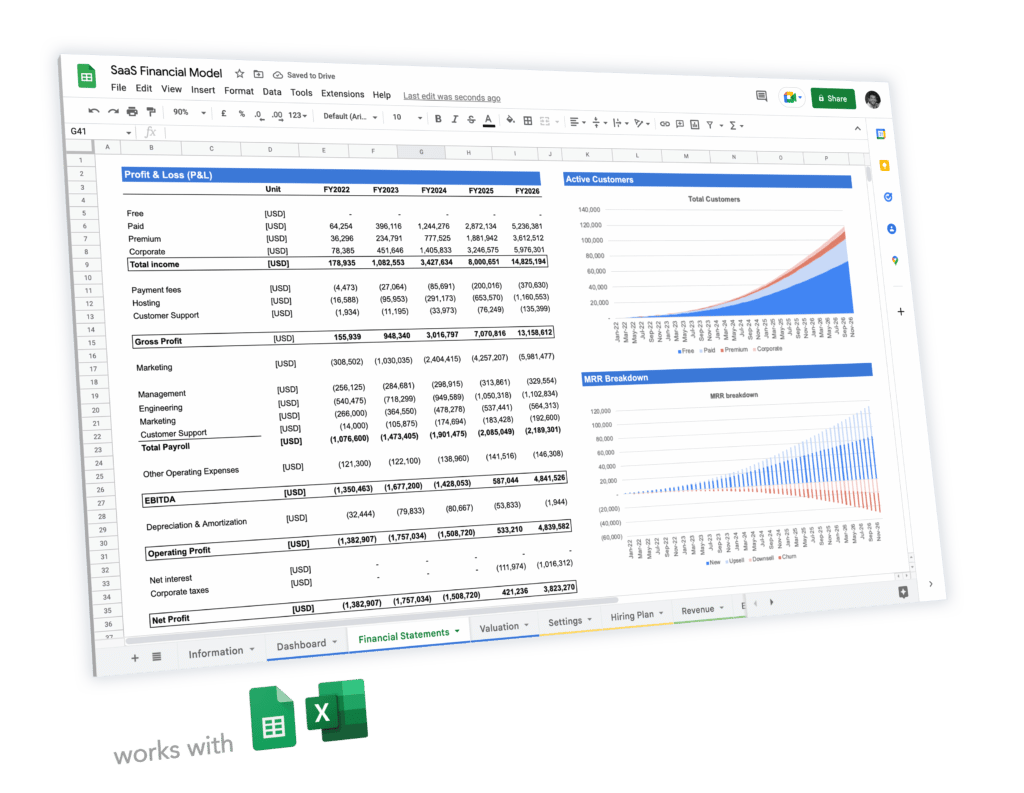 Expert-built financial model templates for tech startups
5-year pro forma financial model
20+ charts and business valuation
Free support
3VC is one of Austria's leading venture capital firms. It invests predominantly in companies that create software solutions that will transform various sectors. The VC firm backs founders and seeks to establish partnerships with visionary startup founders, whom they work with and support.
Ideally, 3VC targets teams from the GSA and CEE region with a clear intention of making a difference in the industry.
The Venture capitalist is backed by investors who focus on best-in-class teams and share 3VC's vision of growing the European startup ecosystem. Besides, they co-invest alongside leading global VC firms with the potential to support the best-performing startups proactively.
3VC is highly selective when choosing the startups to back and prefers building a quality portfolio rather than quantity.
APEX Ventures GmbH is a VC firm that backs seed-stage and Series A companies making an initial investment of up to 500K Euros per company. They support mission-driven and commercially focused founders with a deep industry passion and focus on building disruptive and enabling technologies in cloud computing, AI and machine learning, Blockchain, Smart Contracts, Computer vision, AR, VR, and other verticals.
Led by founders with complementary backgrounds, the VC firm strives to create a diversity of thought and experience. Their profound network, resources, and insights make a difference between success and failure.
The VC firm has an active presence in Austria, Germany, and the United States.
Calm/Storm is a community of former founders who seeks to invest and support startup founders, enabling them to find calm during stormy phases of the business lifecycle. The VC firm invests in founders who commit to changing life, health, and well-being for the better.
The super-early investor prefers backing startups as early as possible and seeks to create equal opportunities and support unrepresented minorities. Therefore, they seek portfolio companies that embrace gender diversity, giving preference to women-led organizations.
Since its inception, Calm/Storm Ventures has an outstanding record of accomplishment. They support companies venturing into infertility, sexual wellness, mental health issues, and chronic constipation, among other sensitive subjects.
Elevator Ventures is an early-stage and growth-stage investor backed by Raiffeisen Bank International. The VC firm invests up to €3M and takes up to a 25% stake in their portfolio companies.
The capital investor backs startups that develop solutions to improve the fintech sector within Central and Eastern Europe regions.
The VC firm takes the lead investors for the Fintechs in CEE. It leverages RBI's expertise, network, and corporate strength in helping the startups scale and expand across the dynamic region and beyond.
Elevator Ventures provides deep domain expertise in the financial industry and helps investees secure a market.
Fiedler Capital is a seed and early-stage VC firm investing up to €250,000 in startups with a clear preference for SaaS business models and data analytics.
The VC firm prefers leading but remains open to evaluating co-investment opportunities in B2B focused companies. Fiedler Capital provides tailored investments in line with its mission of boosting VC from Austria, the CEE region, and the Baltic regions. Besides, Fiedler Capital is interested in companies led by Eastern European founders and currently living abroad.
Typically, Fiedler Capital seeks to support startup founders in building remarkable and globally competitive firms. Therefore, they remain open to new perspectives and challenge startup founders to cover multiple verticals.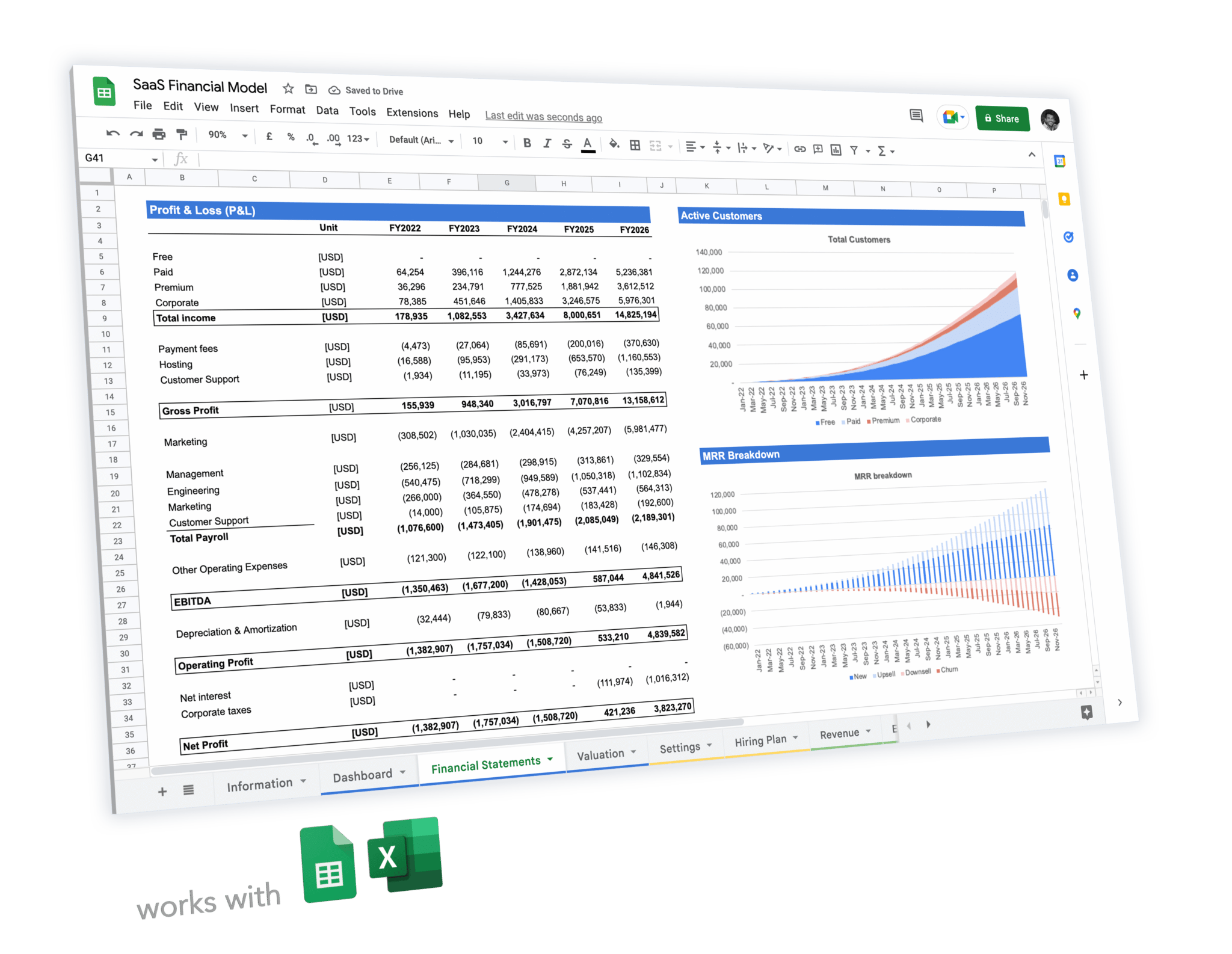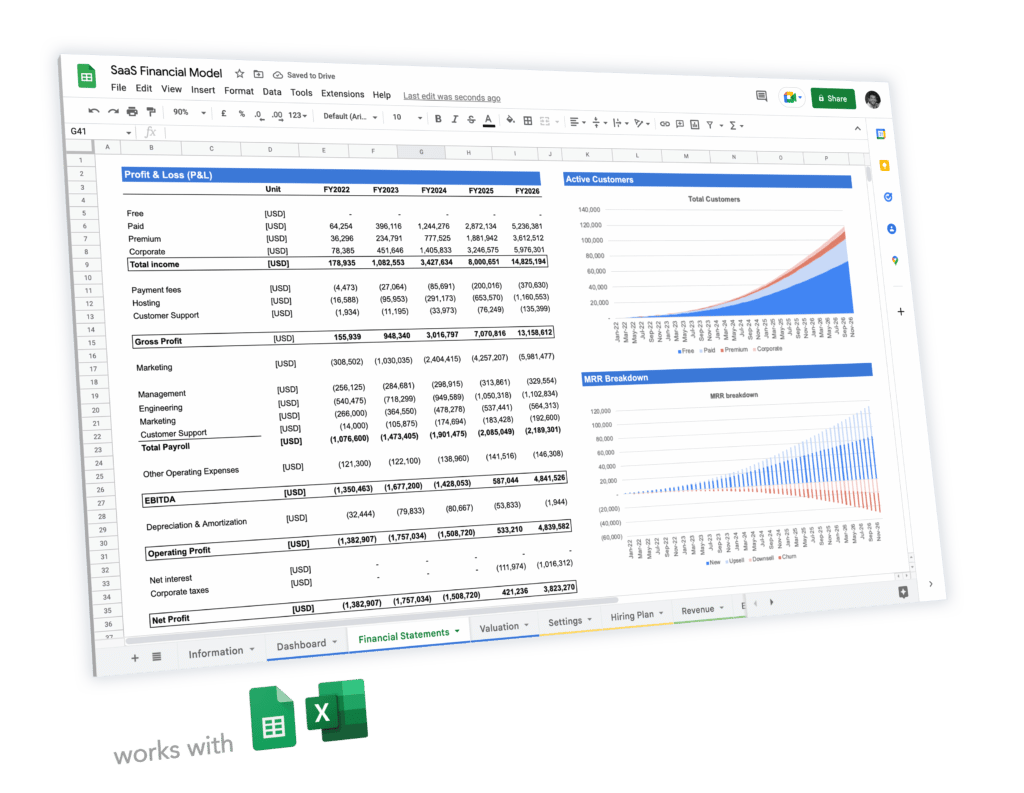 Expert-built financial model templates for tech startups
5-year pro forma financial model
20+ charts and business valuation
Free support
FSP Ventures is an independent VC firm focused on supporting innovative founders who build solutions that will transform the future of the Cleantech industry. The VC firm targets startups within Austria and neighboring regions and aims to promote innovations to achieve sustainable business growth.
Typically, FSP Ventures aims at contributing toward overcoming both ecological and social challenges. Therefore, they invest in high-growth cleantech technology companies that provide a "proof of market" and whose technology has the potential for creating a lasting change.
The VC firm looks for founders with a well-rounded corporate concept and above-average potential.
Motec Ventures is a venture and growth fund for leading medium-sized technology startups that support the automotive sector's transformation. Their vision and mission point toward investing in technology to build service solutions that will drive the future of the mobility industry
The venture and growth capital investor targets early-stage startups, providing them technical and financial support to enable them to create transformative solutions.
The VC firm was founded by the German automotive management consultancy and operates from Vienna, Berlin, and Munich. In addition, they have an international network with offices in the USA, China, and South Korea.
Pioneers Ventures is a pre-seed capital fund for tech-focused startups working on their products. The Venture Capital fund initially invests between €50K and €400k and raises follow-on funding, adding value to their investee B2B startups.
Typically, Pioneers Ventures seeks to offer a scope of services, including financial support, space, and consultancy service,s to help startups grow. Besides, the VC firm creates networking and corporate collaboration opportunities for stakeholders and community members.
Investee companies have access to an extensive corporate and public sector partner network, business scaling support, and publicity.
Push Ventures is an early-stage VC firm for high-growth potential led by innovative teams who develop convincing products. The VC firm, led by active investors and former founders, provides tailored support that enables founders to build successful enterprises from scratch.
The VC firm strongly believes in the digitization megatrend and embraces the startups that seek to solve the existing problems better through the help of technology.
The early-stage venture capital firm typically invests at the pre-seed or the seed stage and potentially makes follow-on investments in potential startups. They are industry agonistic and target the Austria and Germany markets.
Speed Invest is undeniably Austria's most famous and active venture capital firms. The VC firm provides founders actionable, aligned, and game-changing support throughout the business lifecycle. From the early days, startup founders will have access to a network of industry partners who provide resources and advice to assist the founders in achieving success.
Speed Invest understands the industry and provides startups with follow-on funding, and supports them in finding new customers. Besides, they provide operational expertise, enabling the founders to focus on executing their core vision.
The VC firm prefers leading investment rounds and makes first check in the range of €700K to €1.3M in Seed and Series A startups. The VC firm invests up to €250 in pre-seed deals.
Tecnet is a venture capital firm supporting founders and leading their ideas and research to economic success. The VC firm provides startups access to financing to develop their business ideas, technology, and innovations.
Typically, Tecnet Equity provides startup owners an enabling environment to turn their ideas into successful products and companies.
The VC firm looks for innovative and growth-oriented founders with complementary technology and support teams. Their SAFE investment approach offers founders a quick and unbureaucratic financing option. They provide venture capital of up to €3 million and target businesses in industrial technologies, ICT, material science, and life science sectors.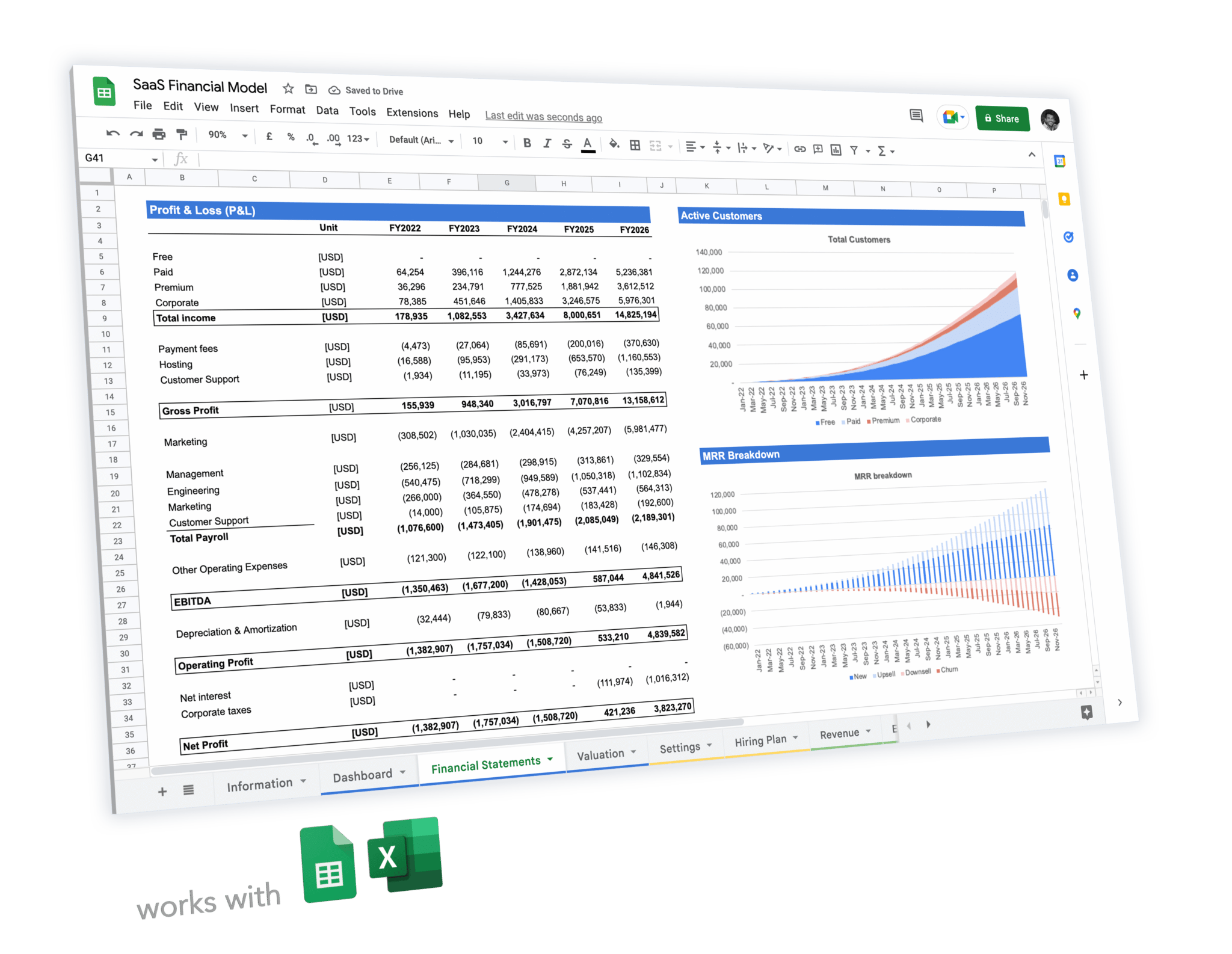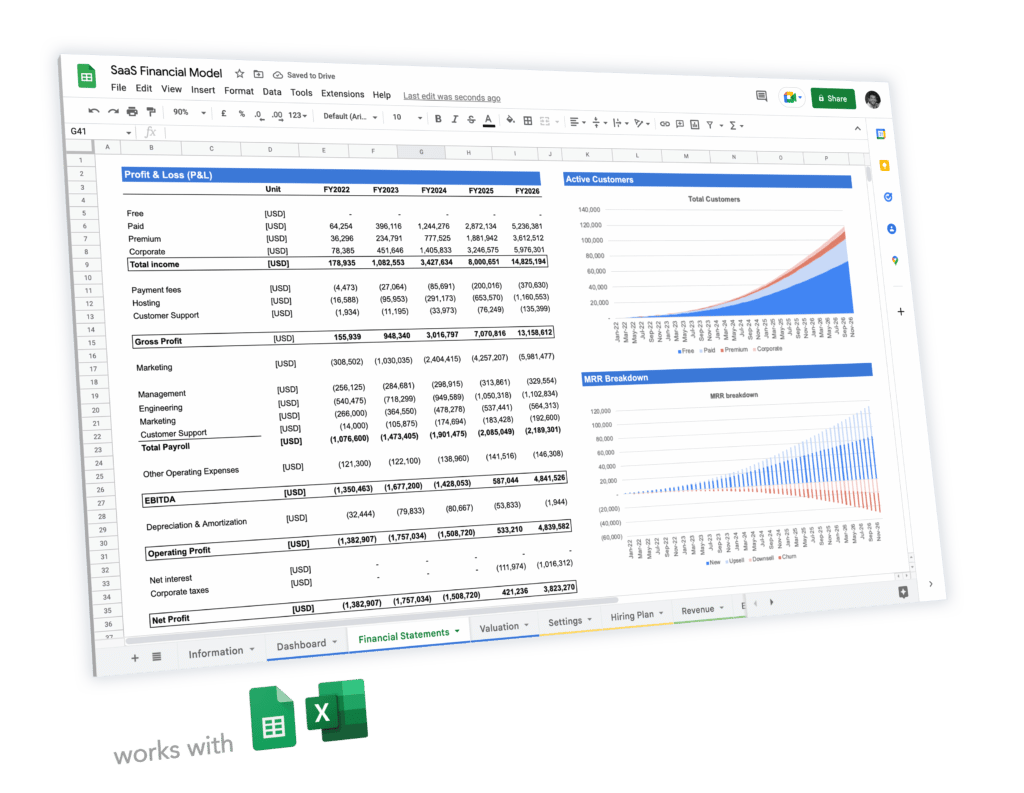 Expert-built financial model templates for tech startups
5-year pro forma financial model
20+ charts and business valuation
Free support