Top 15 Venture Capital Firms in Brazil [2023]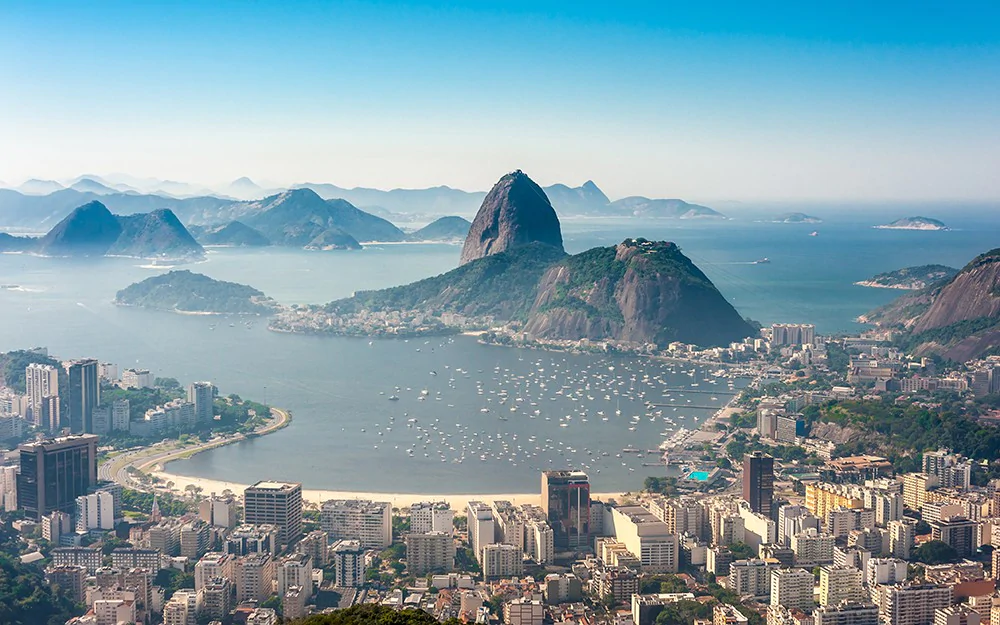 2021 was a record year for venture capital firms in Brazil: they invested a whopping $10 billion for a total of 760 deals, a 194% increase vs. 2020..!
Whether you are raising seed, Series A or higher, in this article we have listed our top picks of the best venture capital firms in Brazil, their respective industry focus and investment size. So, if you haven't yet started to reach out, here is a good place to start learning about them.
Note: this article is part of a series where we present you the top Venture Capital firms across the world. Have a look at the full list here.
Top 15 Venture Capital Firms In Brazil
Here's a summary of our top 15 picks for the best venture capital firms in Brazil (in alphabetical order):
| Name | Sector focus | Round | Investment size | Investments |
| --- | --- | --- | --- | --- |
| A.B.Seed Ventures | SaaS | Seed | R$1M – 5M | 10 |
| Alexia Ventures | Technology | Seed, Series A | Undisclosed | 17 |
| Astella Investimentos | Consumer Internet, SaaS, Marketplaces | Seed, Series A | Undisclosed | 53 |
| Canary | Technology | Seed, Series A | Undisclosed | 146 |
| DGF Investimentos | Technology, Software | Seed, Series A, A+ | Undisclosed | 37 |
| Igah Ventures | Technology | Seed | Undisclosed | 65 |
| Kaszek Ventures | Financial services, education, healthcare, ecommerce, marketplaces, enterprise software, and SaaS | Seed, Series A, A+ | Undisclosed | 188 |
| KPTL venture capital | Technology | Seed, Series A | Undisclosed | 94 |
| Monashees | Technology | Seed, Series A, A+ | Undisclosed | 95+ |
| NXTP Ventures | Cloud, SaaS, E-commerce, Fintech, B2B Marketplaces, AI and Data-Driven Businesses | Seed, Series A | $500K – $5M | 130+ |
| ONEVC | Sector Agnostic | Seed, Series A | Undisclosed | 44 |
| Redpoint Ventures | Technology | Seed, Series A, A+ | Undisclosed | 98 |
| SP Ventures | Agritech, Foodtech, Greentech | Seed, Series A. | Undisclosed | 57 |
| Valor Capital | Technology | Seed, Series A | Undisclosed | 148 |
| ZX Ventures | Consumer | Seed, Series A, A+ | Undisclosed | 22 |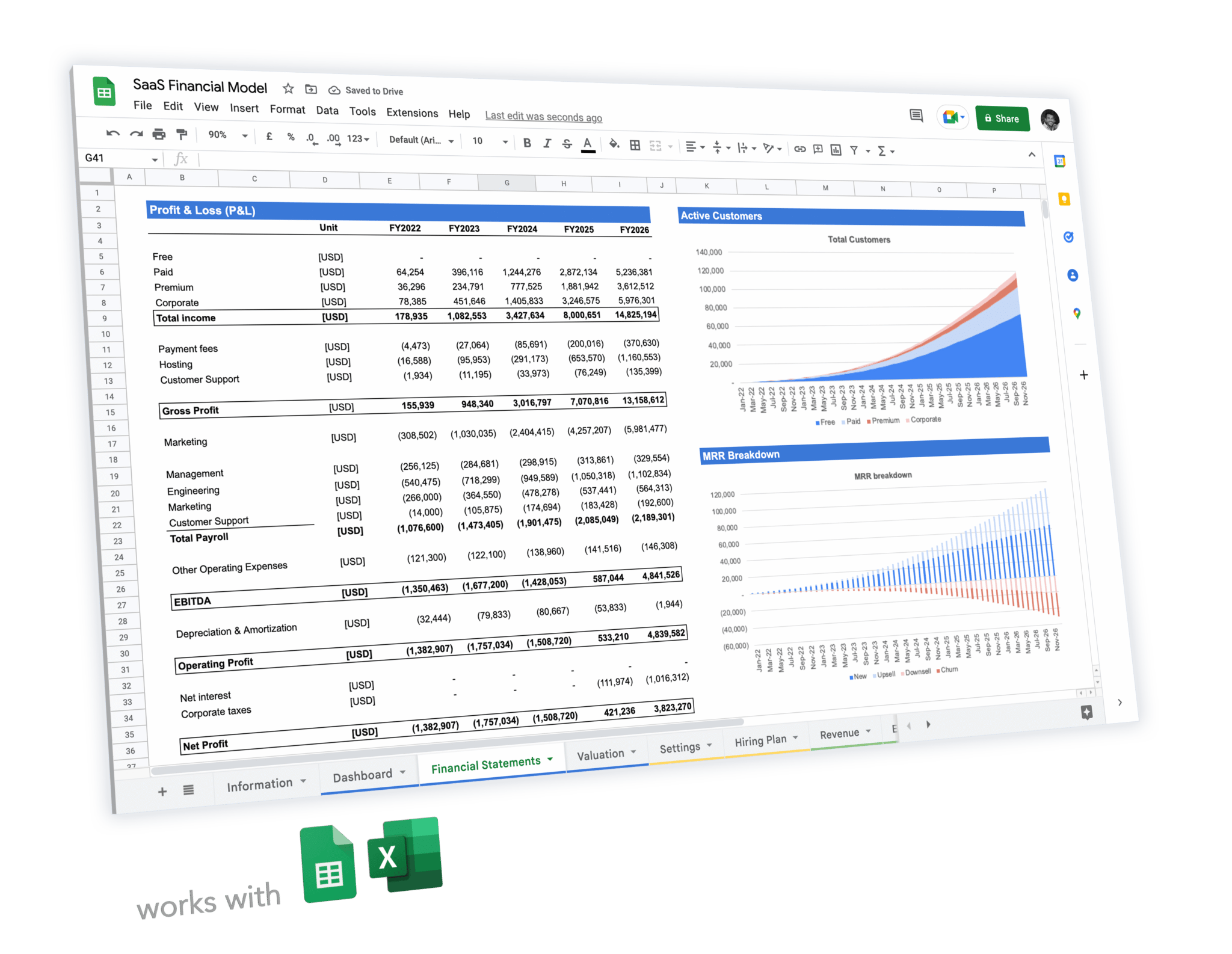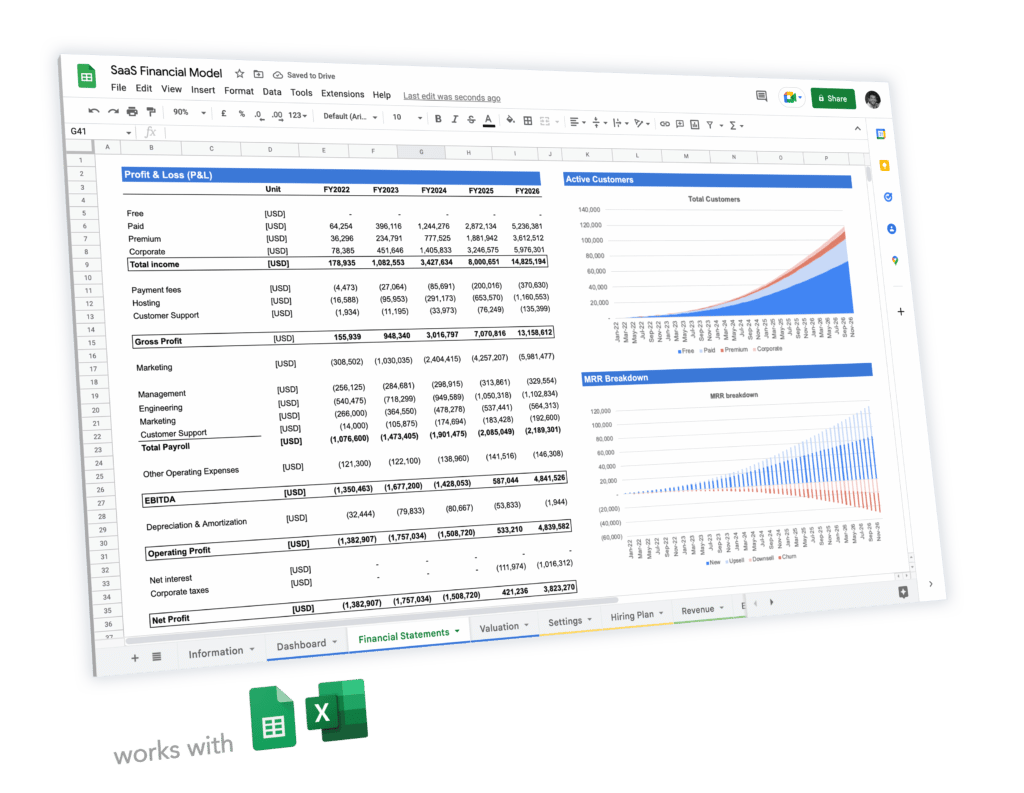 Expert-built financial model templates for tech startups
5-year pro forma financial model
20+ charts and business valuation
Free support
A.B. Seed Ventures invests in ambitious founders who focus on creating or transforming markets through a SaaS business model. While they are keen on funding new ventures, the VC firm also makes follow-up funding on subsequent rounds.
Apart from initial funding, the VC firm collaborates with founders and guides them in developing appropriate go-to-market plans. Besides, their operator teams understand the SaaS business models and guide founders in crafting the journey of startup growth.
The VC firm works on the fronts of acquiring a healthy revenue base and stabilizing unit economies for scale. Their typical seed round investment is between R$1M and R$5M.
Alexia Ventures is a seed and Series A investment fund supporting leading entrepreneurs from Brazil and Latin America. The VC firm invests in businesses that utilize technologies like artificial intelligence, Blockchain, and data to build disruptive business models. Typically, the VC firm helps outstanding founders catalyze human potential using data and technology while building a better future and inspiring a better region with a definition of what is possible.
The VC ensures a deep board value-add and genuine understanding of founder challenges. As the best partner for outstanding Brazilian and Latam founders, Alexia Ventures seeks to help the portfolio companies to tackle significant local and global problems.
Astella Investimentos invests in early-stage companies and helps founders build the future.
The VC firm targets founders who leverage the possibilities around Consumer internet, SaaS, and Marketplaces. They provide mentorship and bring together a diverse team with a complementary and cohesive background to help portfolio grow. Typically, the VC firm enables portfolio companies by providing the right mix of knowledge and capital, ensuring the best route for fast and efficient growth.
Astella Investimentos also provides founders with the right set of data, insights, and expertise required to face the challenges of exponential growth.
Canary is an early-stage investment firm that provides tech-focused founders with their first venture capital round. They target Latam–based startups that can grow at least 50-100 times within the 8-10 years fund lifetime.
Canary invests in rounds as small as $250K and up to $15M. They prefer and typically lead the first round, investing the largest capital. Besides, a follow-on investment is a core part of their investment strategy.
To invest, Canary considers the founder's knowledge to ensure a good market fit and an emphatic solution to the customers.
DGF Investimentos is a VC firm committed to enabling fast-growth companies led by outstanding entrepreneurs.
Since its inception, DGF Investimentos has built a track record of performance by ensuring a series of highly successful investments. The VC firm has grown and gained experience managing a series of funds dedicated to high-growth Software and Technology companies. They invest more than capital and strive to complement entrepreneurs' skills through providing deep strategic support and an extensive network of contacts to help the companies accelerate growth and increase sales.
Typically, DGF Investimentos works hard to become value-add partners by providing an experienced team to guide portfolio companies in investing, starting, and operating new businesses.
Igah Ventures is a Brazilian venture capital firm committed to generating value for portfolio companies. The Venture Capital investor provides portfolio companies access to a unique and experienced team to complement the entrepreneur's skills in building a successful venture.
The venture capitalist believes bold entrepreneurs have the potential to make a difference. Therefore, they engage a full spectrum of resources, creating a supportive ecosystem to help the founders excel.
Igah Ventures provides founders with actionable networks to boost their growth trajectory. The venture capital firm maintains a long-term view on building sustainable and profitable businesses.
With over 130 deals to date, Kaszek Ventures is undeniably one of the top venture capital firms in Brazil. The VC firm provides entrepreneurs access to capital and first-hand expertise and insights in strategy and operational execution.
Kaszek Ventures focuses on startups that develop technology-based solutions impacting any sector in any form. They write checks in Seed, Series A, or series B rounds and sometimes partner with entrepreneurs at the ideation stage. The VC firm primarily invests in companies that target Latin America and has a local presence in Buenos Aires, Mexico City, Montevideo, and São Paulo.
Kaszek Ventures looks forward to partnering with visionary and inspirational founders who are honest, determined, and purpose-driven.
KPTL venture capital invests in founders with a solid technological DNS. They look for ambitious and innovative founders on a mission to create a unique way of doing business. Typically, the VC firm looks for entrepreneurs who commit to solving relevant market problems and have high market potential.
Apart from financial investments, the VC firm provides investee companies with a team with a solid academic background, entrepreneurial profile, and solid market experience. Their committed experts bring vast market knowledge and have multidisciplinary skills to ensure ongoing innovation and long-term sustainability.
Monashees is a pioneer venture capital firm focusing on the Latin American market. The VC firm partners with outstanding founders who are committed to developing revolutionary solutions based on technology. The venture capital firm serves entrepreneurs from the seed stage, supports them through the growth phase, and prepares them for the expansion stage.
To achieve its goals, Monashees ensures a human-first approach in helping founders challenge the status quo and improve people's lives using technology-based solutions.
Ideally, the VC firm works with entrepreneurs who use grit and creativity to strengthen their businesses and make a difference.
With over 130 deals to date, NXTP Ventures is undeniably one of the best venture capital firms in Brazil. It is a seed fund-focused VC firm supporting B2B companies from idea to execution. The VC firm targets entrepreneurs who provide Cloud solutions, SaaS, eCommerce, Fintech, B2B marketplaces, and AI-driven solutions
For NXTP Ventures, it is never too early to pitch. Typically, the VC firm invests in every stage from pre-seed to Series A. They primarily invest in B2B companies, and their seed-stage typical check size ranges from $500K to $3M and preferably leads or co-leads rounds. For series A investments, NXTP Venture's regular investment size is from $2M to $5M.
ONEVC is an investment company that backs people committed to building category-defining companies. Ideally, ONEVC targets companies with the potential to become multi-billion-dollar businesses.
Besides, the VC firm works with business founders who focus on developing transformational products ideal for the target market.
They consider startups led by confident founders without being arrogant and committed to shipping transformational products that their target market wants.
The venture capital firm seeks to back entrepreneurs from the early stages and help them through the various storms that founders face.
Redpoint Ventures is a capital investment firm committed to helping founders build their companies into global success cases by merging local and international insights. The VC firm strongly believes that creativity is only possible when founders feel challenged and supported. Therefore, they support founders financially and connect them with peers for inspiration and knowledge sharing.
Typically, the VC firm helps entrepreneurs by offering the benefits of local and global VCs, including insight, company building, financing, and exit strategies. As former entrepreneurs and successful investors, the VC firm provides investee companies access to talented sales and technical experts.
SP Ventures is a venture capital firm targeting entrepreneurs who are passionate about reinventing the AgFood value chain. They support entrepreneurs in their journey by connecting them with a network of experts and helping them find the right talent for their organization while constantly stimulating them to find the right talent.
The VC firm seeks to work with entrepreneurs who choose not to complain but focus on acting to challenge the status quo. They believe that great investments deliver sustainable value and have the potential to positively impact the world.
Valor Capital is a venture capital firm focusing on ensuring international connectivity by bridging the Brazilian-US global technology markets. The VC firm prides itself on decades of experience investing in consumer internet and enterprise software trends that define the 21st century. The VC firm provides operational and financial support, helping to propel their investee companies forward.
Typically, the VC firm believes in the people-first approach to building a team and culture. They help portfolio companies hire and attract top talents who foster innovation to help the companies grow.
ZX Ventures is a global investment and innovation company of AB InBev. The VC firm is committed to building ventures that create an enabling environment to meet tomorrow's needs.
The VC firm provides portfolio companies access to AB InBev's network of subject matter experts, unparalleled supply chain capabilities, and route-to-market expertise. In addition, the VC firm collaborates with founders in developing the marketing properties that supercharge business growth.
Although their venture fund targets Seed and Series A entrepreneurs, their growth equity fund also targets Series B+ investments.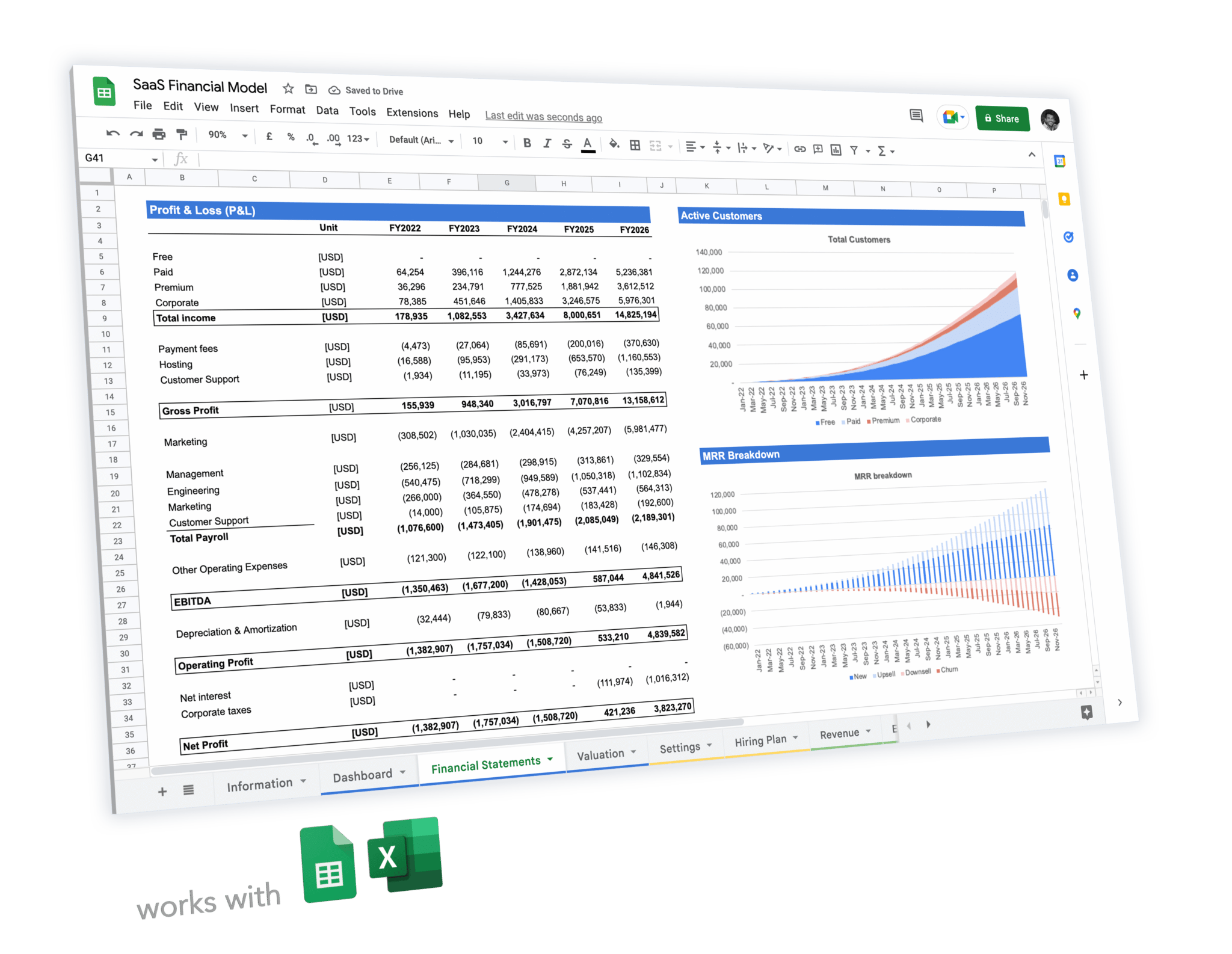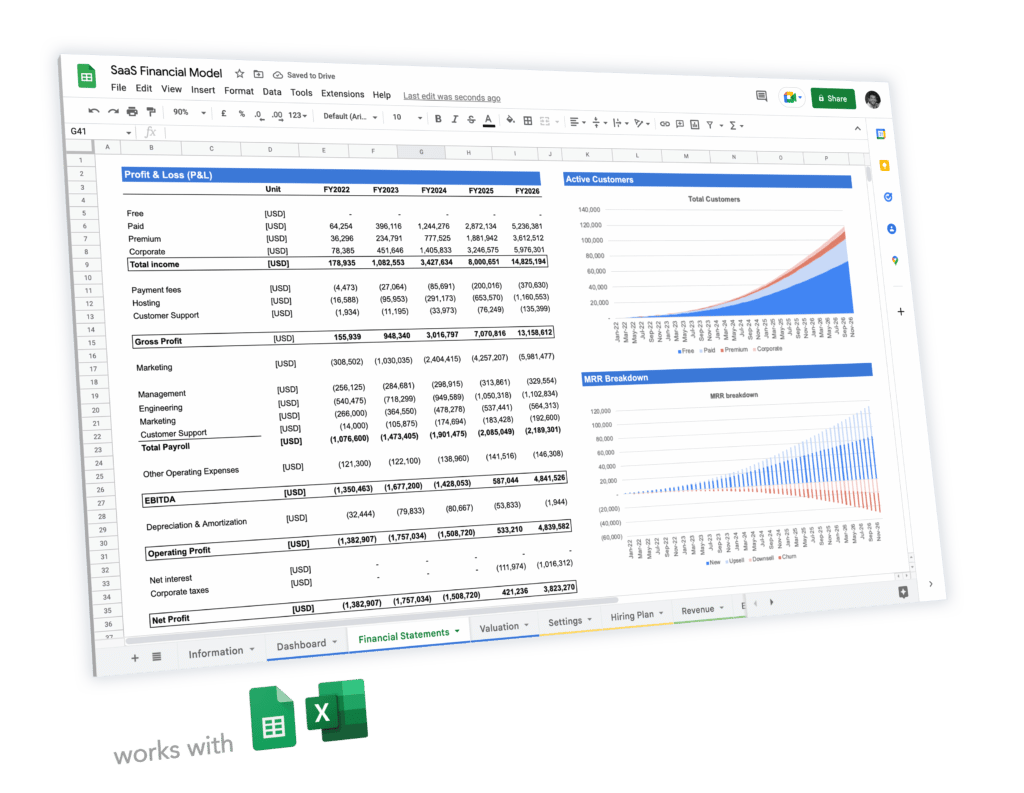 Expert-built financial model templates for tech startups
5-year pro forma financial model
20+ charts and business valuation
Free support