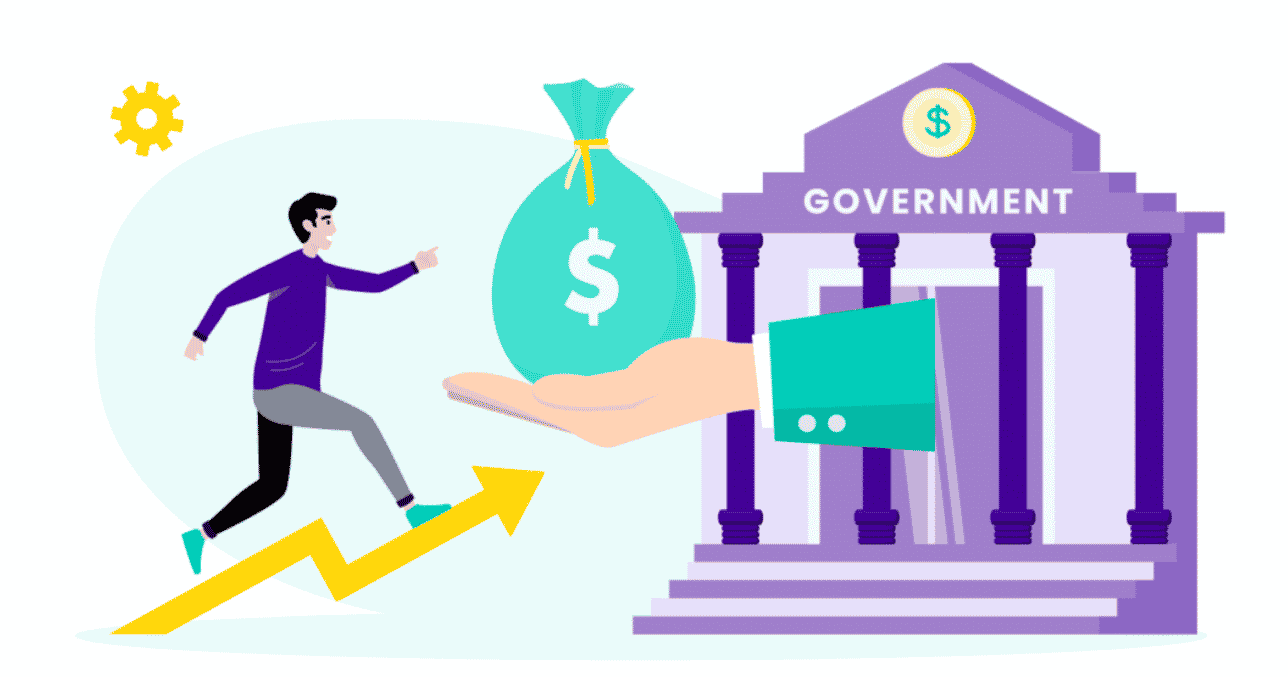 Canada is one of the most attractive country for entrepreneurs and startups. There are indeed plenty of government grants, free money essentially, that startups can receive. So, what are Canada's best government grants for startups? Are you eligible? How much can you actually get?
In this article we'll go through the most common public grants entrepreneurs and startups in Canada can receive.
We will cover:
What (Exactly) Is A Government Grant?
Government grants (or "public grants") are a form of financing whereby government-backed institutions provide funding to companies. Funding is also often provided along with mentorship, advice, and hands-on support.
First, in order to get a public grant, companies need to apply. Then, they must go through a very thorough selection process. Often, only a fraction of businesses get a successful application (UK's flagship SMART grant program only has a 6% success rate for example).
There are 2 very different types of government grants:
Grants: government-backed institutions invest in businesses with no strings attached. They are essentially "free money" and the most attractive form of financing a business can get
Government-backed loans issued by the government itself, or guaranteed by it. The most famous example of these are SBA loans for US startups
Is it too good to be true?
Unfortunately, not every business can apply to government-backed grants. They are often designed for companies developing game-changing technological products and services.
Also, grants always come with strict conditions when it comes to use of funds. For example, funds may only be used for market research, product development, prototyping, etc. Typically, grants come with reporting requirements and companies may be to subject to audits.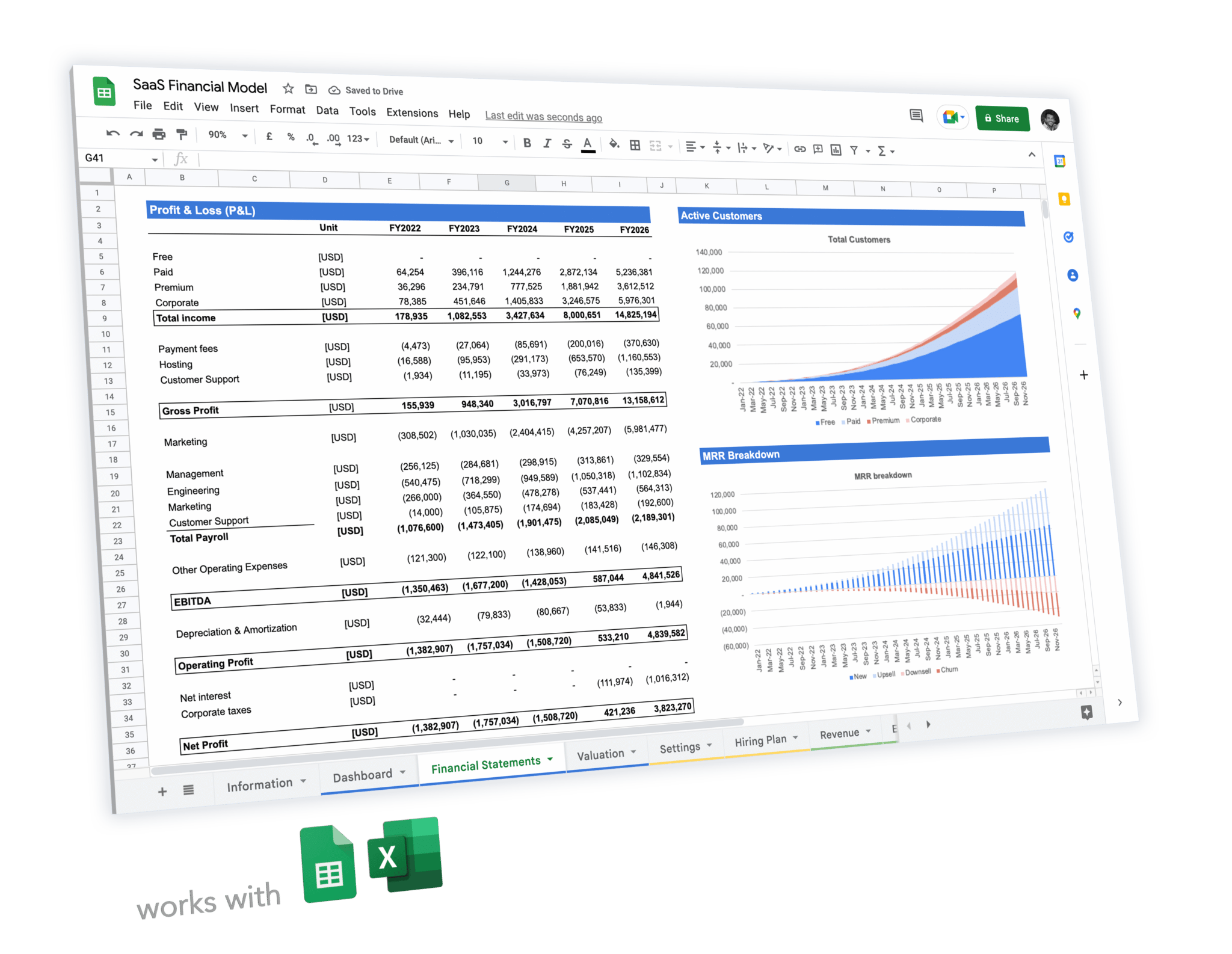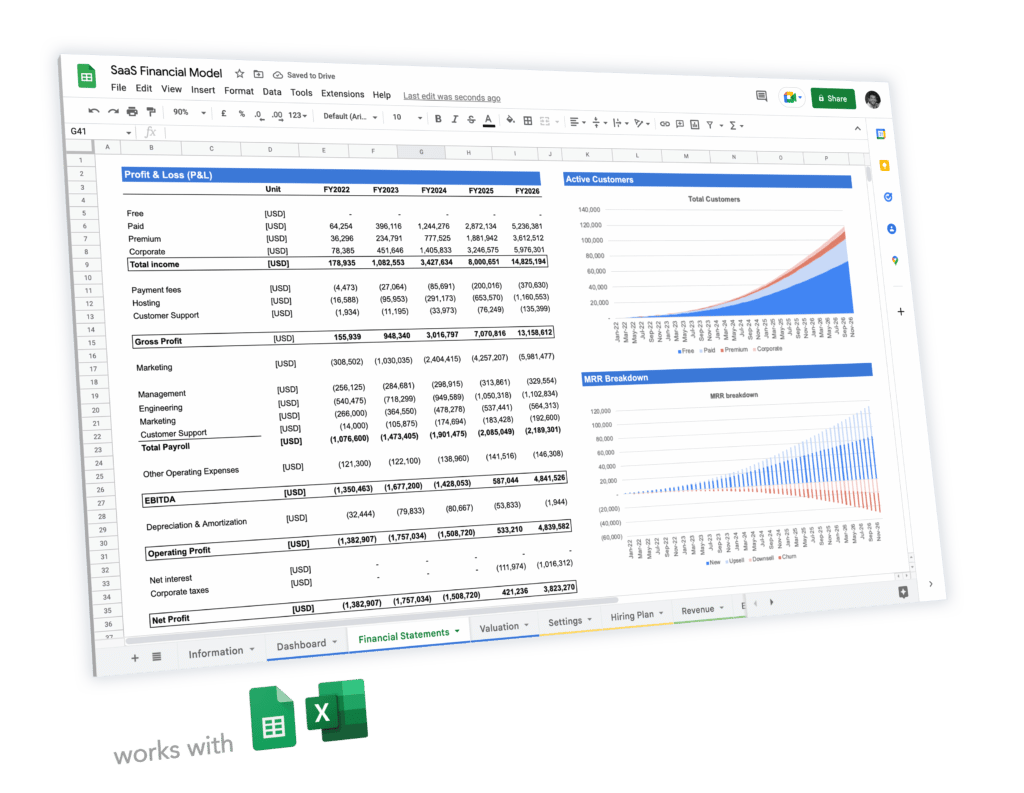 Expert-built financial model templates for tech startups
5-year pro forma financial model
20+ charts and business valuation
Free support
#1: Industrial Research Assistance Program (IRAP)

The Industrial Research Assistance Program (IRAP) is a government subsidy program created by the National Research Council (NRC) to support SMEs in Canada.
The primary role of NRC-IRAP is to provide Canadian SMEs (including startups) mentorship and funding with so they can grow and develop innovative technologies and take them to market.
IRAP's R&D grant program is one of Canada's top public grants for startups. Indeed, in 2021 the government's new budget included a contribution to the program for a total of $500 million to deployed over the next five years.
The program offers grants to fund R&D project costs, anywhere from $50,000 to $500,000. Funding must cover up to 80% of a project's costs. Eligible costs include labour (employees salaries) and subcontractor expenses.
Eligibility Criteria
Must be a registered small/medium-sized firm in Canada and is a for-profit organisation
Must have under 500 full-time employees
#2: Sustainable Development Technology Canada (SDTC)
Sustainable Development Technology Canada (SDTC) is a private institution, backed by the government of Canada that funds and provides continued mentorship to Cleantech startups.
SDTC has 2 main missions:
To help Cleantech companies launch their business and commercialise their products both locally and internationally
To bring together partners and investors from the private sector, academia and governments to support Cleantech startups in their development
SDTC offers a grant to startups and scale-ups that have already a proof-of-concept (POC) yet haven't commercialised their product or service yet. They offer an equity-free grant of up to 40% of eligible project costs.
Whilst SDTC is solely focused on sustainable technology companies, it is another of Canada's top public grants for startups. Indeed, the average contribution is $3 million, with funds disbursed in less than 5 years.
For a full list of eligible project costs, have a look at their list here.
Eligibility Criteria
Must be a registered company in Canada
The benefits of their project must be towards the Canadian people
The company must have a product or service that has the potential to deliver significant and quantifiable environmental benefits
Must also possess a new technology that's already been patented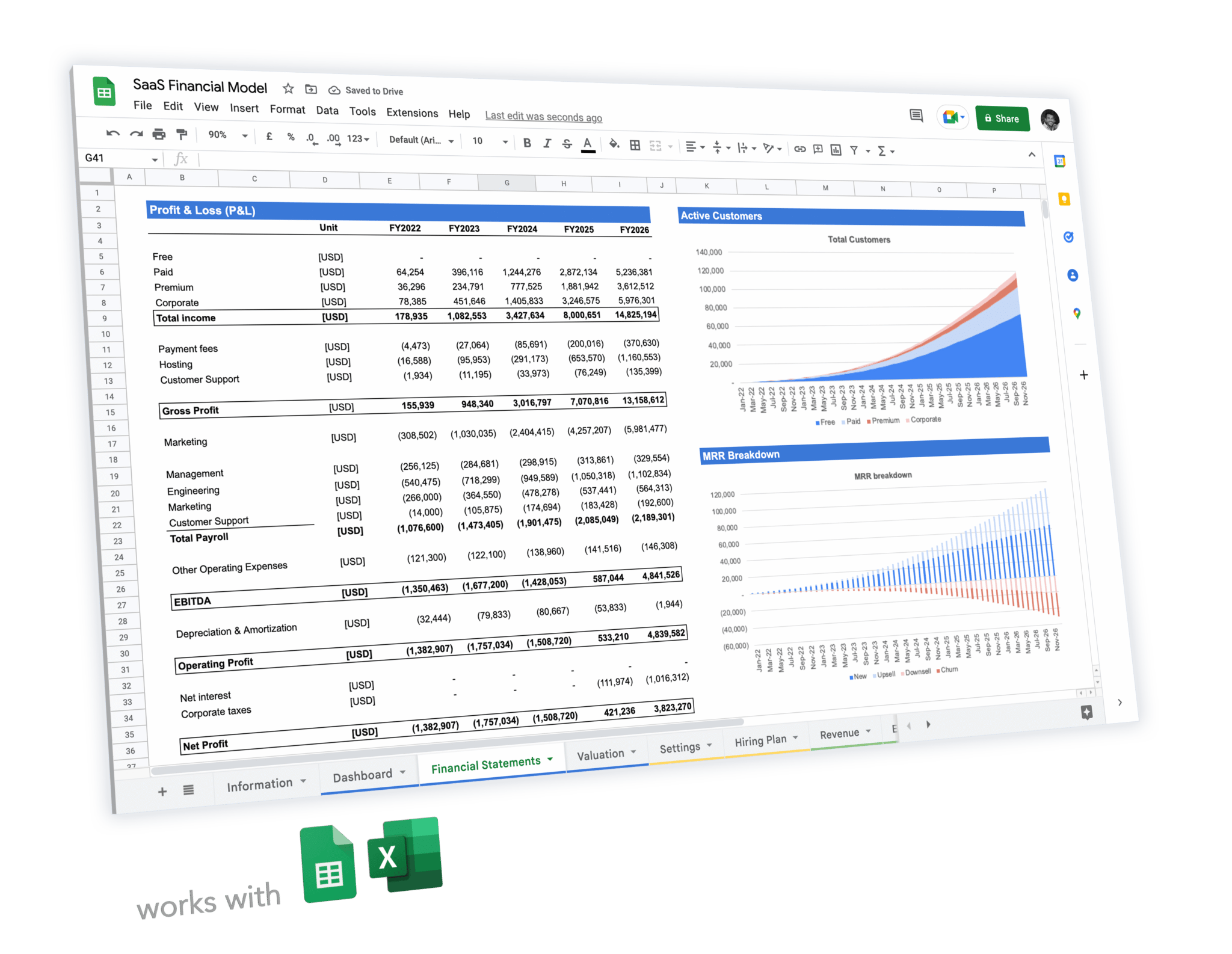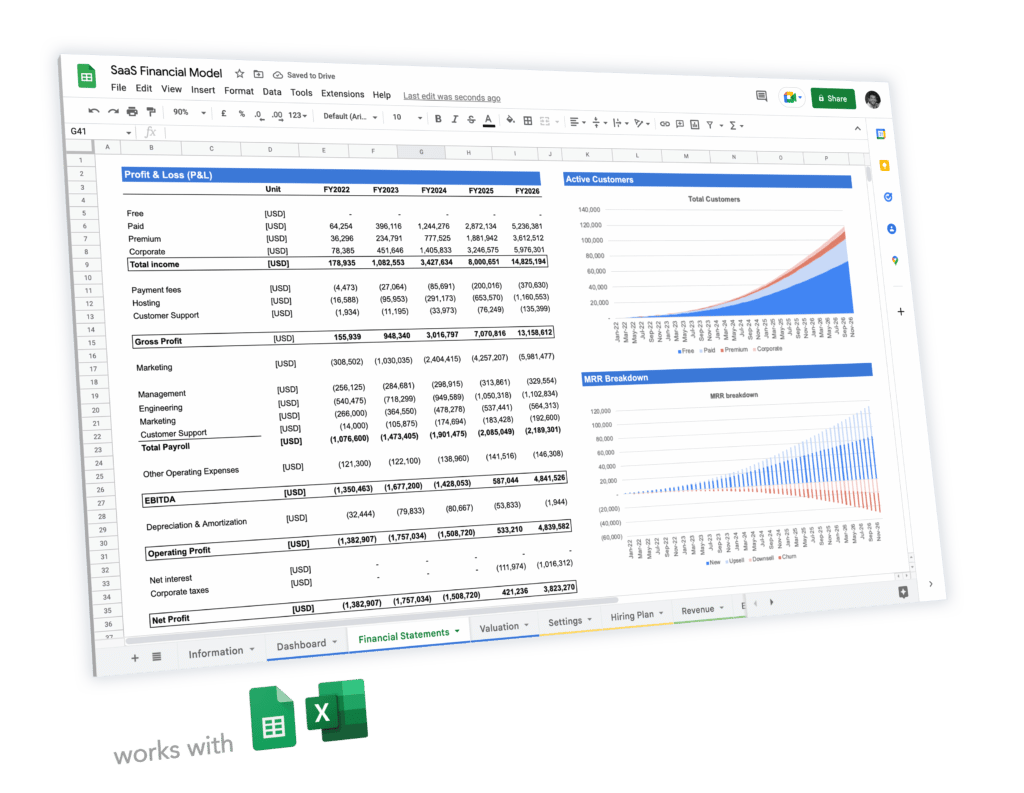 Expert-built financial model templates for tech startups
5-year pro forma financial model
20+ charts and business valuation
Free support
#3: SR&ED Tax Credit
Canada's Scientific Research and Experimental Development (SR&ED) is a tax credit program to encourage businesses, including startups, to invest in R&D.
Although most entrepreneurs aren't aware of the SR&ED program, it is the largest tax incentive federal program in Canada, and one of Canada's top 3 largest grants for startups. Indeed, since its creation, the program has provided over $3 billion in tax incentives to more than 20,000 companies.
What's more is that the program is incredibly attractive for all types of businesses: corporations, trusts, partnerships and even individuals can benefit from SR&ED.
The tax credits come in 3 forms: a tax deduction, a tax credit or a cash refund.
In order to receive SR&ED tax credit, a business must claim qualifying R&D expenses. To qualify, the expenses need to be related to R&D work conducted in Canada and be either basic research, applied research or experimental development.
Companies can receive up to 35% of qualifying R&D costs as tax credit, and reduce their future corporate taxes accordingly.
Eligibility Criteria
Virtually all Canadian companies are eligible. As long as you're spending in qualifying R&D, and whether your startup is a CCPCs or foreign-owned corporation, you are eligible to claim tax credit under the SR&ED scheme. The only difference is the rate you will be able to claim back.
For more information on the SR&ED tax credit for Canadian companies and how much you can claim as a startup, read our dedicated guide here.
#4: CanExport


The CanExport grant is a funding program from the Canadian government to help SMEs export their products abroad.
Businesses can claim up to get up to 75% of export expenses with a maximum of $50,000. Also, eligible expenses include: research and competitive analysis, product certifications, translations of marketing and packaging supplies and professional development.
Eligibility Criteria
Must be a registered business in Canada
Own, co-own, or have authority over intellectual property rights
The business must also possess a 5-year business plan
#5: Proof of Concept Program

The Proof of Concept Program from NPC (Natural Products Canada) is a grant program that focuses on commercially viable and innovative natural products or technologies.
In order to apply for this grant, the natural products or technologies your company is developing must be based on biological organisms. These can be used for either food production, agriculture, bio products, health, wellness or water and waste management applications.
SMEs, startups and even academics in Canada are eligible. They may receive up to 40% (capped at $250,000) of the total cost to develop their proof of concept. Also, the project must be under 18 months.
Eligibility Criteria
Must be an SME, startup or academic research institute
Products and technologies in development must have commercial potential
Businesses must also show that they can generate in $10M to $15M revenue in a reasonable amount of time after commercialisation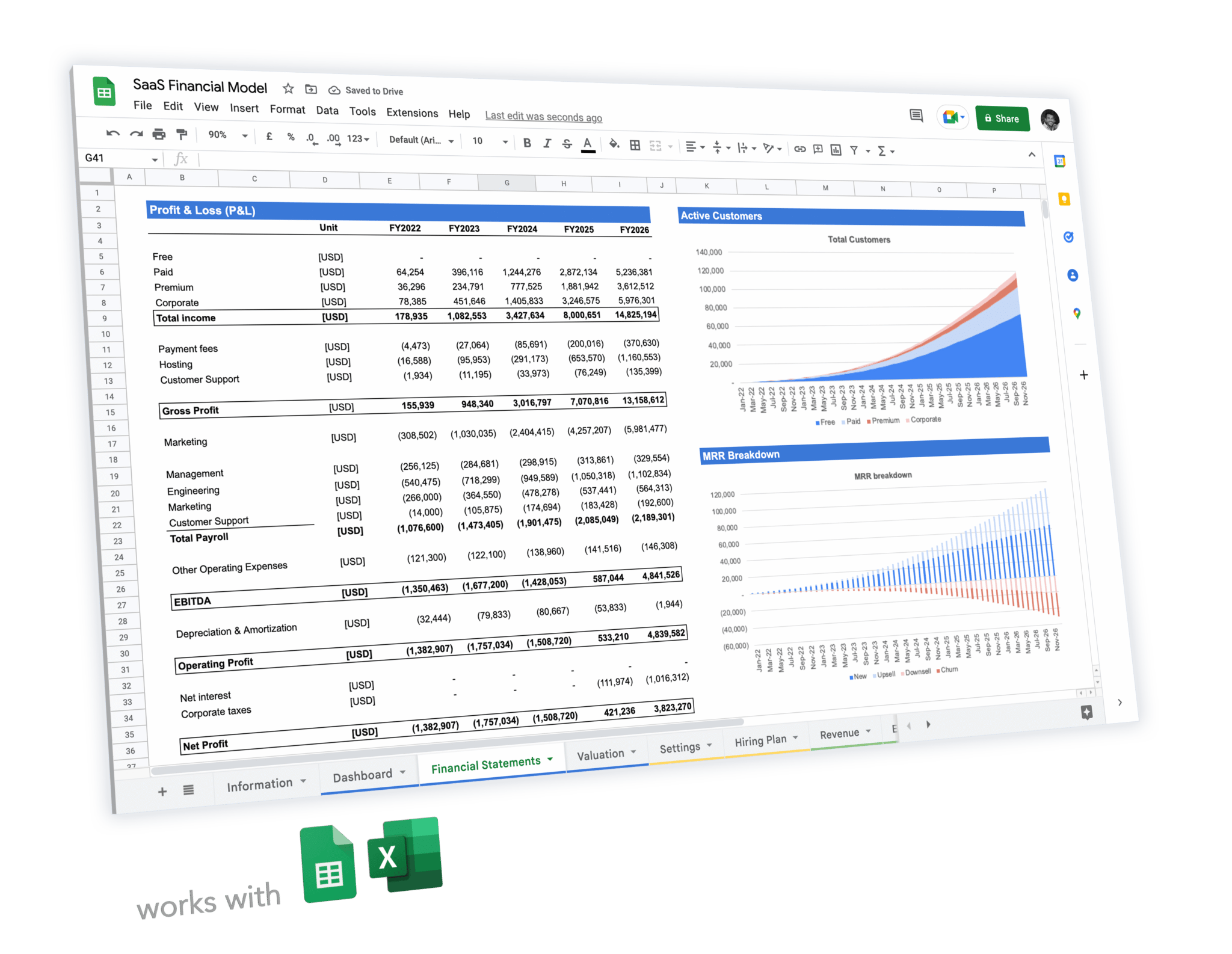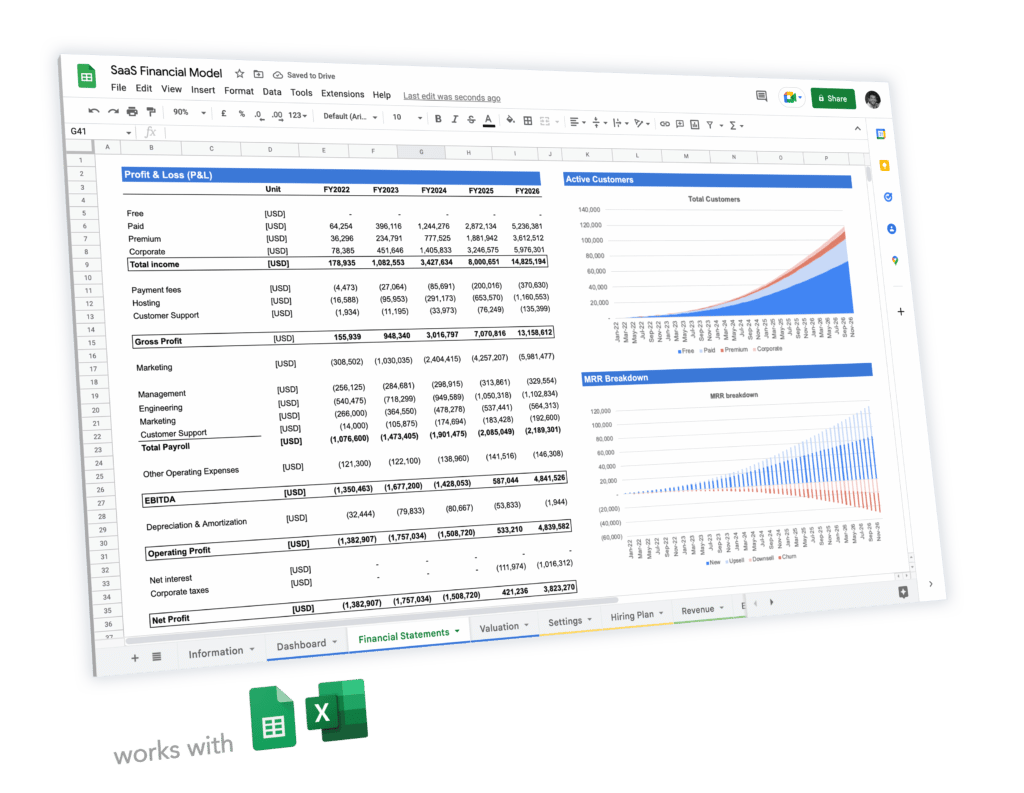 Expert-built financial model templates for tech startups
5-year pro forma financial model
20+ charts and business valuation
Free support
What About Strategic Innovation Fund (SIF)?


The Strategic Innovation Fund (SIF) is a Canadian government program designed to promote innovative projects across multiple sectors to put Canada in the lead of technological innovation.
SIF also offers grants to cover eligible project costs from 10% to up to 50% in some cases.
Moreover, the types of projects SIF supports is varied and include: R&D projects, industrial research and development and technology demonstration.
Yet, the definition isn't strictly limited to R&D. Instead, projects that facilitate expansion of firms in Canada and retain "large-scale investments" in Canada are also eligible.
Yet, as of February 2018, SIF doesn't accept startups anymore. Indeed, SIF now only focuses on very large projects. Indeed, only projects with total costs above $20 million (therefore up to $10 million grant funding) are eligible.
More Free Resources For Canadian Startups
We have lots of free resources for Canadian startups. Have a look at our articles below also: