Columbus' Top 6 Startup Accelerators & Incubators [2022]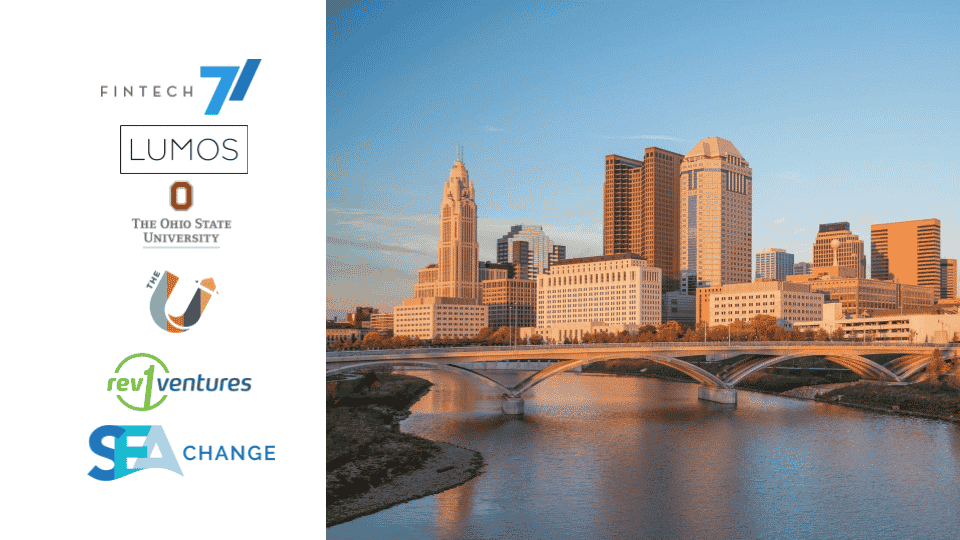 Are you looking for capital and/or mentorship for your startup in Columbus, Ohio? Beyond funding, Columbus' startup accelerators and incubators also offer founders incredible valuable support for product development, sales and marketing.
Whether you are looking to find a co-founder, build your MVP and/or get the seed money you need to scale up, accelerators and incubators are the way to go!
In this article we have listed our top picks for the best startup accelerators and incubators in Columbus. So, if you haven't yet started to apply, here is a good place to start learning about them.
This article is part of a series where we present you the top incubators and accelerators across the US. For the Mid West, check out our rankings for Chicago, Indianapolis, Detroit, Louisville, Charlotte, Minneapolis and Milwaukee.
Are you looking for Columbus' best venture capital firms instead? Check out our ranking here.
Top 6 Startup Accelerators & Incubators In Columbus
Here's a summary of our top 10 picks for Columbus' best startup accelerators and incubators (in alphabetical order):
* Startups may access capital and additional funding upon graduation
** Successful startups may receive investment from Rev1's own VC fund (over $100M in AuM)
*** Startup can receive funding from external investors at Demo Day at the end of the program (SEA Change doesn't invest directly)
Fundraising?
Download a financial model template, fill it out in minutes and get funded
20+ charts & metrics

Video tutorial

Free expert review

Fintech71 is a non-profit accelerator and innovation hub targeting top financial services companies. Their 10 weeks accelerator program focuses on enabling top finance companies to grow their entrepreneurial activity and to attract top Fintech companies to expand their current pipeline.
Therefore, selected companies learn how to build secure systems and ensure sector compliance. Besides, Fintech71 guides portfolio companies through the process of finding and creating great talented teams. The founders learn critical growth hacking methods such as fundraising and UX/UI design.
To achieve their objective, Fintech71 provides portfolio companies with daily mentorship support. In addition, Fintech71 invests up to $100K for 6% equity. Finally, successful companies have access to 6 months of free office space.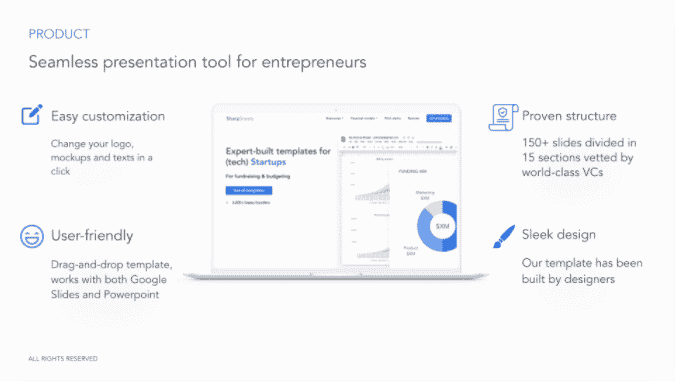 Need a Pitch Deck?

Lumos is a sector-agnostic accelerator program. The program seeks to create a collaborative ecosystem for entrepreneurs to illuminate their ideas.
Therefore, during the 10 weeks program, Lumos brings many mentors to train the portfolio companies. The training covers marketing, product design, mobile development, user testing, sales, and other topics to help entrepreneurs grow.
To qualify for the program, founders must prove they are an early-stage startup at the customer or pre-customer stage. Besides, participating companies must provide a minimum of 2 team members for the training program.
Moreover, participating teams receive $20K and up to $200K of in-kind services, with potential for follow-on funding from Lumos Innovation Fund.
Other perks include access to free space for about six months and access to weekly workshops focusing on marketing, design, and development or investment management.
Besides, Lumos creates networking opportunities where portfolio companies meet local angel investors and early-stage VCs.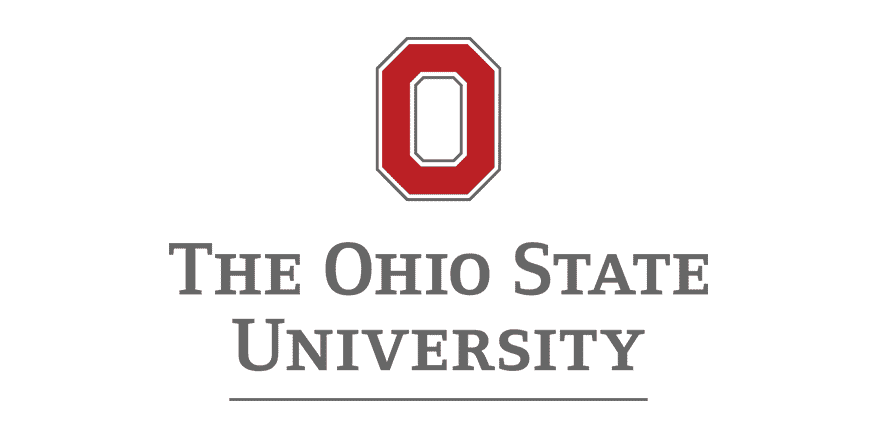 President's Buckeye Accelerator is a venture builder program sponsored by The Ohio State University. The program targets student founders and prepares them to launch their startups.
The President's Buckeye Accelerator seeks to build entrepreneurship skills through deep mentorships.
Therefore, the participants undergo a compulsory 6 weeks bootcamp. The selected companies then proceed to a year-long accelerator.
President's Buckeye Accelerator provides participants access to capital and additional funding.
Besides, the participants undergo a skill-building curriculum. The curriculum focuses on commercial excellence and helps entrepreneurs in building customer-centric solutions.
Moreover, the portfolio companies undergo lifestyle coaching, molding them into successful entrepreneurs.
The President's Buckeye Accelerator creates opportunities for entrepreneurs to meet and interact with international coaches and domain experts.
Finally, founders enjoy exposure to digital, marketing, and communication support and access to investors and potential partners.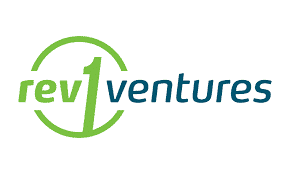 Rev1 Investor Startup Studio is a sector-agnostic incubator program. The startup incubator program seeks to create a collaborative approach to meet the startup's specific needs. Therefore, the startup accelerator program provides customized mentorship, pairing innovators with the resources and education to expand the capabilities of founding teams.
Besides, REV1 Investor Startup Studio connects startups with corporate partners, creating deep relationships that culminate in mentorships around entrepreneurship. Notably, the incubator ensures founders receive direct market feedback from customer contacts and capital investments to their pilots.
Moreover, REV1 Labs provides access to a fully equipped office space. Their 68,000 square foot facility houses more than 50 companies.
To accelerate growth, the startup incubator also provides networking opportunities where entrepreneurs access a continuum of direct funding from the seed stage to the growth stage.


SEA Change accelerator program helps social entrepreneurs build a meaningful and sustainable business model. Therefore, SEA Change connects social entrepreneurs to funding opportunities and offers in-person and online programs.
The accelerator runs for 14 weeks, during which participants undergo training focusing on business model design, financial modelling, fundraising, and business planning.
Moreover, SEA change guides portfolio companies through creating meaningful partnerships.
The portfolio companies can participate through in-person or online programs. For in-person programming, the cohorts meet weekly and work alongside a group of passionate entrepreneurs and skilled advisors. Finally, the fellows participate in online programming from the comfort of their homes and their own pace.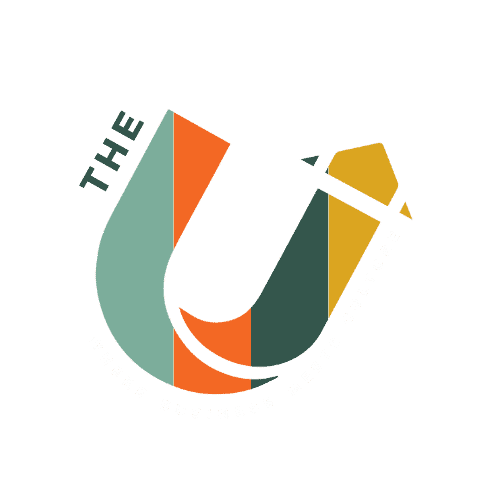 Urban Launch School is a 10 weeks accelerator program that assists entrepreneurs in launching their business ideas. Therefore, participating entrepreneurs undergo a guided curriculum to launch successful enterprises.
The Urban Launch School program is perfect for early-stage entrepreneurs who are still at the ideation stage or building their businesses.
Entrepreneurs learn the foundational tools needed to build sustainable enterprises during the program. The program facilitators teach the entrepreneurs, enabling them to register their businesses successfully.
Moreover, the facilitators help entrepreneurs through the process of building a solid financial foundation. The program also teaches the entrepreneurs to build a strong brand from the planning to the launch stage to attain the goal.
Fundraising?
Download a financial model template, fill it out in minutes and get funded
20+ charts & metrics

Video tutorial

Free expert review