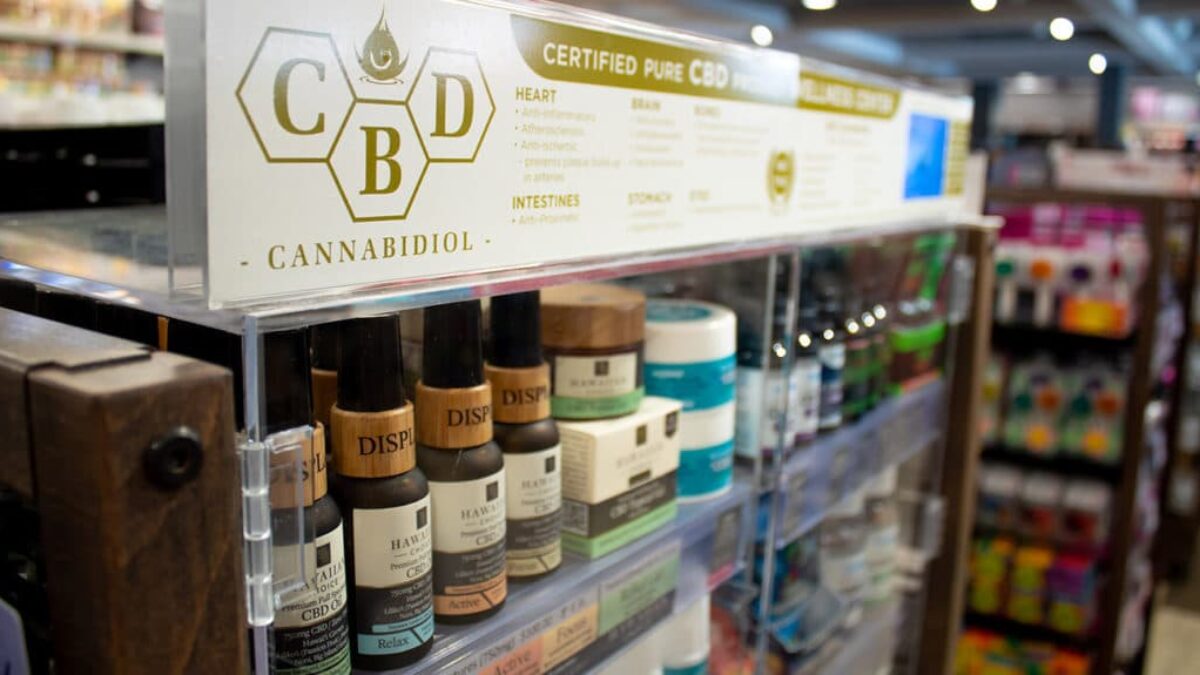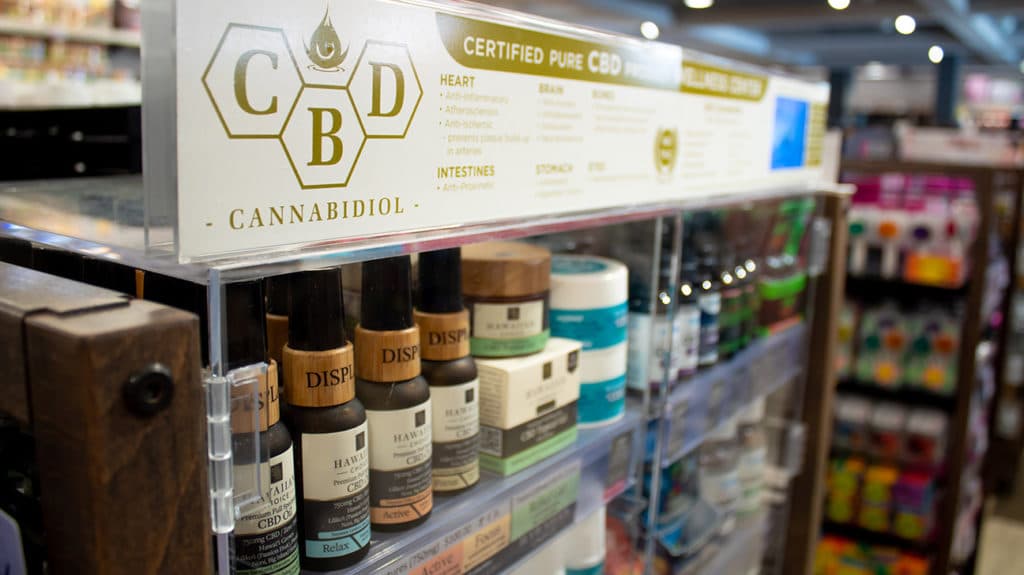 Are you looking to open your own Cannabis and/or CBD dispensary? As part of your business plan, make sure to consider all the costs to open and run a CBD store. How much does it cost to open a CBD dispensary?
We've identified that it costs anywhere between $36,000 to $64,000 to open a CBD dispensary, plus $34,000 – $41,000 in operating costs per month to run the business.
Want to know more? In this article we'll go through all the different costs you will need to budget for before you can open your own CBD dispensary. Read on!
For more information on Cannabis & CBD stores, make sure to check our guides below:
How to Write a CBD Dispensary Business Plan: Complete Guide
How to Open a CBD Dispensary in 8 Steps: Checklist
How To Build a Financial Model For a CBD Dispensary?
How Profitable Is a CBD Dispensary?
What are the Startup Costs for a CBD Dispensary?
Like any other business, there are 2 different costs you must budget for in your financial plan:
Startup costs: the costs you must pay for before you can open your CBD dispensary
Operating costs: the costs you must pay for to run the store
Let's start first with startup costs. It costs on average $36,000 to $64,000 to open a CBD store in the US. The costs depend on a number of factors like: the location of your store, its size, the quality of products you sell, etc.
Here is a breakdown of the costs you can expect for a small CBD dispensary franchise:
CBD dispensary store lease deposit
Unless you have a property at your disposal, you will need to either buy or rent a commercial space where you can set up your CBD store.
Whilst renting will be cheaper at first, buying a property gives you more flexibility (for renovations for example) and is cheaper in the long term.
Let's assume you decide to rent a store. You will need to pay a refundable upfront lease deposit, usually in the range of 3 to 6 months of rent.
The rent itself will depend on the location. Assuming you pay $25 per square foot for a 1,000 store, you would pay around $2,000 per month. That's a $6,000 to $12,000 refundable deposit you must pay upfront before entering the property.
CBD dispensary refurbishment costs
Also, you'll likely need to set aside another $1,000 to $10,000 for refurbishment and improvement costs depending on the store size and the changes you need.
According to Sweeten, small stores usually get it done under $10,000. Then there will be store décor expenses that can reach as high as $5,000 – $10,000 depending on your needs.
CBD dispensary franchise fee
In case you intend to buy a franchise for your CBD store, you will not require a reseller license, but instead, you will have to pay a franchise fee. For example, Purely Natural Online charges a $5,000 franchise fee.
In addition to that, there will be additional financial requirements set by the franchisor. For instance, a franchisor may require you to have a minimum net worth, a minimum liquid capital, and even set a minimum investment amount of around $65,000.
Initial inventory acquisition
If you are not going for a franchise model, you will need to spend for inventory acquisition. The inventory size will depend on your store size and your investment amount. On average, the initial inventory acquisition cost is between $8,000 and $15,000, but you can invest more depending on the size of your business, and how much you expect to sell in the first few weeks.
Remember, in case you are opting for a franchise business, you need to invest the amount the franchisor will agree on. In that case, the inventory acquisition cost is replaced by the franchise investment.
Legal expenses
There will be certain upfront legal expenses such as drafting a rent contract, loyal program terms & conditions, franchise contract, etc. With lawyers charging in average $200 – 300 an hour, you can incur anywhere between $2,000 and $4,000 upfront fees.
Certifications, licenses & permits
You will need a business license to run a store. The average cost of an LLC startup license is around $100, but that can vary depending on the country of your residence. You can learn more about licensing requirements by visiting SBA's reference to state licenses and permits.
If you intend to buy from distributors and wholesalers and then sell those products, you will need a reseller permit or a license.
Certain US states charge a small fee for the permit while others give the permit for free. If you want to source the products from multiple states, you may need multiple such permits depending on the state laws.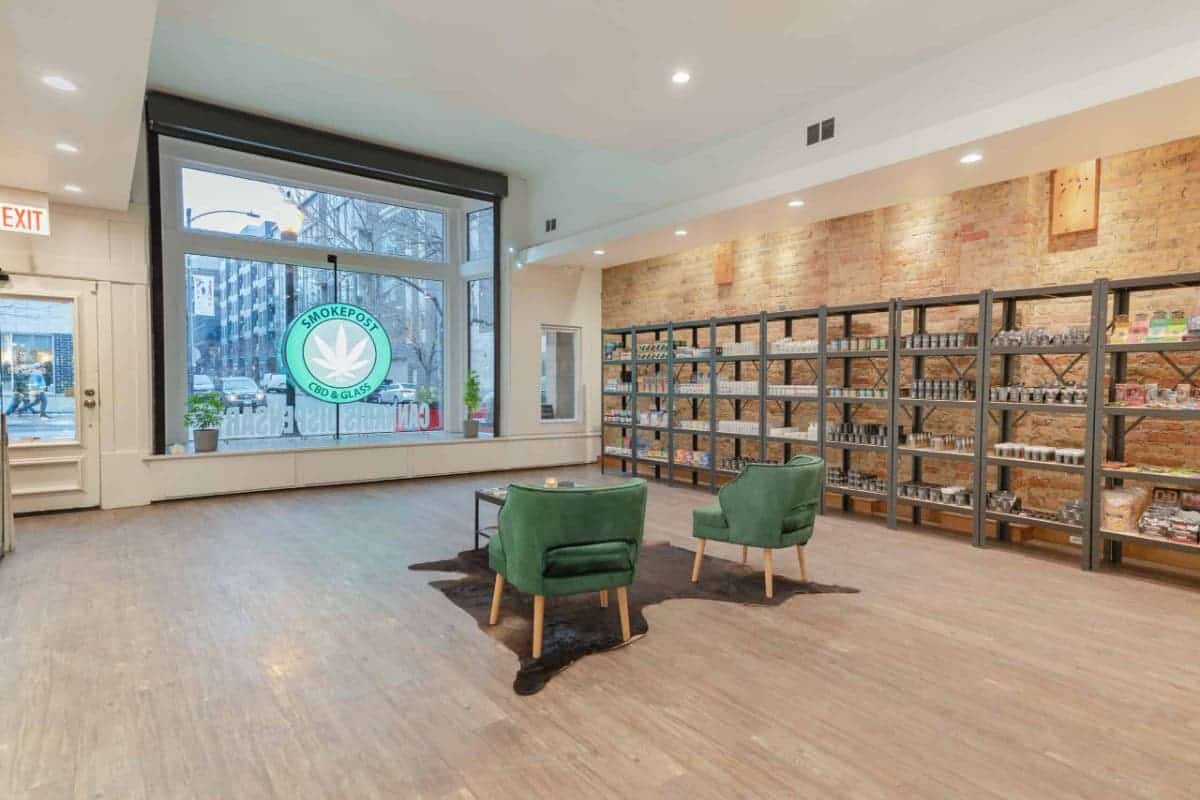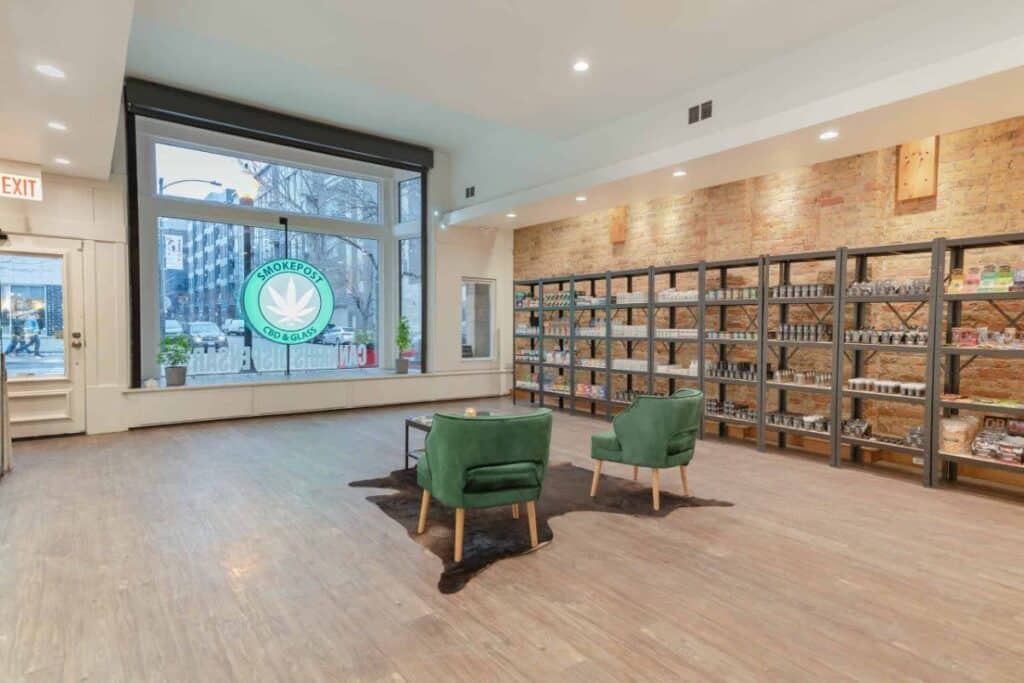 What are the Operating Costs to Run a CBD Dispensary?
In addition to the one-off startup costs, you must also consider the total recurring cost of running a CBD dispensary.
Logically, operating costs vary significantly based on your turnover. The more you sell, the more you spend. So we've decided to give you an example below of a Cannabis / CBD store that makes $40,000 turnover per month. On average, it would cost $34,000 to $41,000 a month to run the business.
CBD dispensary COGS (Costs of Goods Sold)
The CBD market is highly competitive. So, it will be difficult to market products with high prices. It means that you must find and procure attractive products that will maximize your gross profits which are calculated by subtracting the cost of procuring the goods sold from the total sales revenue.
In general, you need to spend half of your revenue on procuring the CBD products you will be selling. Remember, COGS do not include overhead costs such as salaries, employee perks, utility expenses, etc.
Let's assume you charge a 50% markup. So, assuming you make $40,000 in sales per month, that's about $20,000 in COGS alone.
CBD dispensary salary costs
Monthly and hourly salaries are one of the major expenses you must consider. There will possibly be a store manager in addition to a receptionist and operations staff. If you are the store manager, that is one less expense to think about. Make sure that you must budget your payroll expenses accordingly.
The average hourly salary of store staff depending on the role can be anywhere between $10.91 an hour to $14.64 an hour. The job site "Indeed" provides a role-based breakup that you can find here.
Whilst an assistant manager may earn $40,000 per year, the average sales representatives earn $27,000 in the US. Be careful though when budgeting salaries: in some states, the most experienced sales may earn up to $75,000 instead.
CBD dispensary marketing costs
Yes, a CBD business is a profitable one, but there is high competition, too. You need to market your business through both online and offline channels.
Marketing expenses are usually high during the first 6 to 12 months when you need to promote your business aggressively to reach a stage of self-sustaining organic word-of-mouth growth.
For offline marketing, it is possible to reach a large audience through advertisement models like billboards, vehicle branding, pamphlets & flyers, gifts & cards, coupons, etc.
Similarly, for online marketing, you can maximize your reach through Google and other search engine ads, social media ads (such as Facebook, Instagram, & Twitter ads), influencer marketing, etc.
The online advertisement cost will depend on the audience size and geographic location you are targeting. For instance, the average CPC (cost-per-click) for Google ads is $1.76.
CBD dispensary additional recurring costs
There will be a few more additional recurring costs that you should consider while preparing your budget. Those costs include:
POS System: There is a one-time hardware expense that will cost up to $1,100. Additionally, there is software expense that can be anywhere between $39 to $69 a month.
Website (Optional): If you have a supporting online store or a supporting website to provide information about your store, there will be domain renewal, hosting, and website maintenance charges
3PL (Optional)

: If you have a supporting e-commerce or online shop, you will have a recurring third-party logistics cost, which can be anywhere between 20-30% of your total inventory (if you opt for 3rd party warehousing).

Insurance: according to Castle Rock Insurance Agency, topical and ingestible CBD products can have up to $2,500 yearly premium or more. There are no standard rates available, and the asking premium rate depends on the risk propensity of the products you are selling