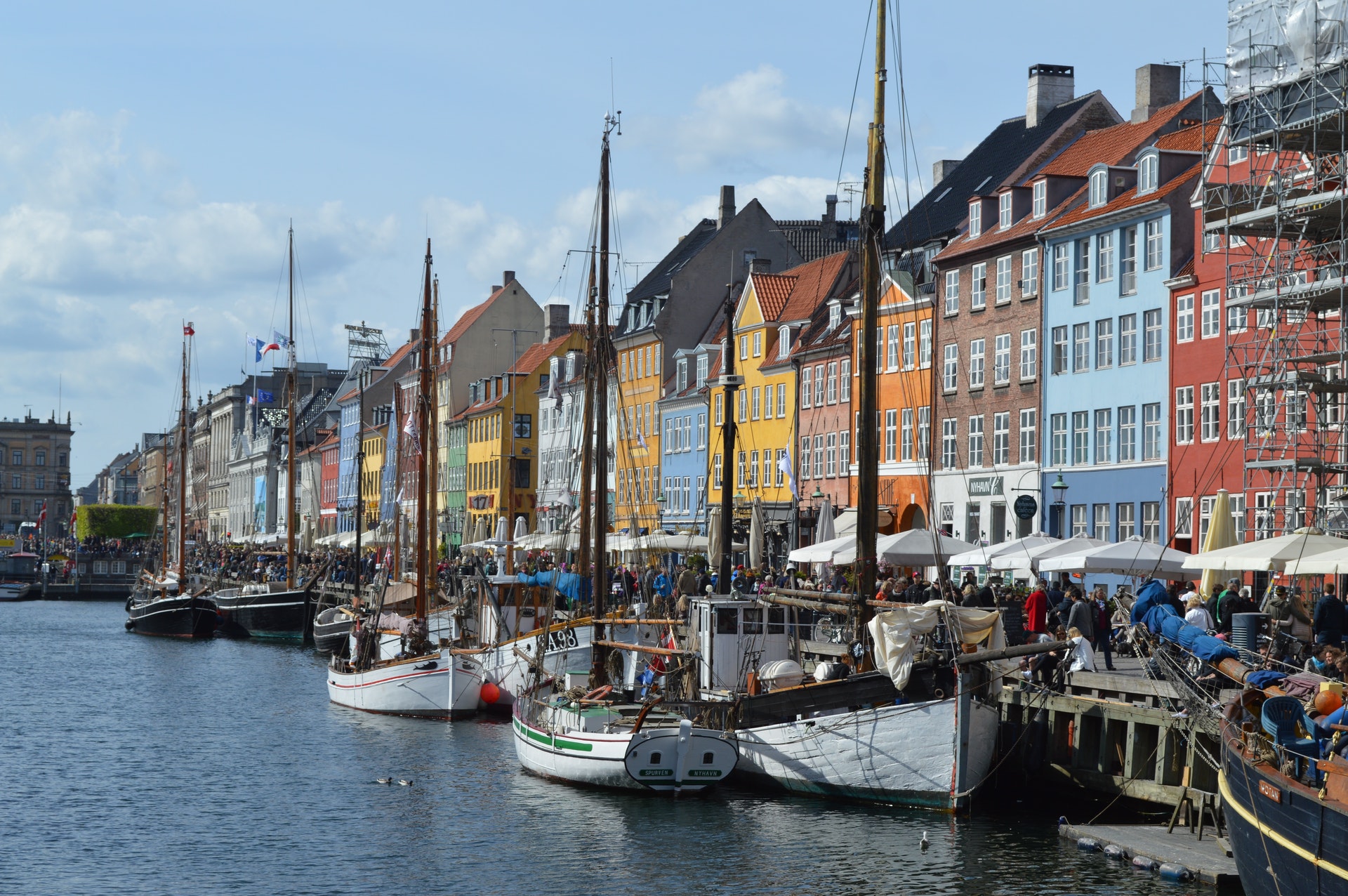 Israel is one of Europe's most attractive country for startups. Indeed, there are plenty of public grants startups can receive, to start off or scale up – no strings attached. So, what are Denmark's top 5 grant programs for startups? Is your company eligible? How much money can you actually receive?
In this article we'll look into Denmark top startups grant programs.
Looking for funding for your startup in Denmark? Look at out ranking for the best incubators and accelerators, as well as Denmark's top venture capital firms.
#1: Innobooster

Innobooster is the first of Innovation Fund Denmark's grant funding programs.
Innovation Fund Denmark (InnovationsFonden) is a government-backed institution that invests in entrepreneurs and startups that develop innovative ideas to solve important social challenges in Denmark.

Since 2020 the fund invested DKK 2.2BN in 2,500 companies.

Over 5,000 startups apply each year for funding.
Innobooster is a grant funding that aims to support innovative projects that either:
Develop or improve a new product or service with economic and societal potential
Improve your company's competitiveness
Who is it for?
Small and medium companies (SMEs) as well as new startups can apply for the grant. To be eligible, your company must meet the following requirements;
Less than 250 employees
Less than EUR 50M revenue (or a balance sheet of less than EUR 43M)
Also, your business must:
Have raised at least DKK 100,000 over the last 3 years; or
Have at least DKK 250,000 annual gross profit in the last fiscal year
How much can you get?
Successful applicants can obtain a grant funding anywhere from DKK 50,000 to DKK 5 million.
#2: Innoexplorer

Innoexplorer is another of Innovationsfonden's 3 grant programs for startups and entrepreneurs, yet less famous than the other 2.
Innoexplorer funds project that need experimental, market or technical research to assess their commercial and/or societal potential. These projects must be conducted by entrepreneurs who are researchers, or any employees of public research and educational and health institutions.
The funding covers the expenses for the employees' salaries other expenses related to the project (overheads, materials, etc.).
Who is it for?
To apply you must:
Be employed at a Danish research, education or health institution and conduct research related to your employment
Have already produced knowledge reports and research results that could potentially be used for commercialisation purposes
How much can you get?
Successful applicants can obtain a grant funding anywhere from DKK 500,000 to DKK 1.5 million.
#3: Innofounder

Innofounder is Innovationsfonden's 3rd grant, and another of Denmark's top government grant program for startups.
The grant is actually more than a simple grant funding. Instead, successful applicants can benefit from a 12-month incubation program for entrepreneurs where they receive an income whilst they develop their business idea.
The program includes workshops and mentoring sessions as well as access to external investors.
Who is it for?
Innofounder is very inclusive. In order to apply, you must have completed an academic degree (Master or equivalent). Students are also accepted as long as they complete their education before the program starts.
Also, if you already have a company, it must have been incorporated no more than 3 years ago.
How much can you get?
Successful applicants can obtain a grant funding in the form of a monthly allowance income (DKK 27,500) as well as a one-off DKK 100,000 grant paid at the beginning of the course.
#4: SMV:Digital

Backed by Denmark government's Strategy for Denmark's Digital Growth, SMV:Digital is a grant program that aims to promote digitalisation and ecommerce solutions amongst SMEs.
Beyond funding, the grant program offers companies courses, workshops and mentoring.
Who is it for?
Virtually any company that qualify as a SME can apply. This means your business must meet the following requirements:
Have less than 250 employees
Have less than EUR 50M revenue (or a balance sheet of less than EUR 43M)
How much can you get?
The amount of funding ranges from DKK 25,000 to DKK 250,000 depending on a number of criteria (see the full list here).
#5: SMV:Grøn
Backed by the EU, SMV:Grøn is another of Denmark's top grant funding programs for startups. SMV:Grøn aims to support companies and startups developing sustainable products, processes or services.
Who is it for?
The grant programs focuses both on startups and larger companies. As long as your business qualifies as a SME, you are eligible.
How much can you get?
The amount of funding depends whether you are a startup of a SME. In short, you can receive anywhere from DKK 140,000 to DKK 360,000 to be spent on employees salaries, equipment and material and consulting and subcontractor fees.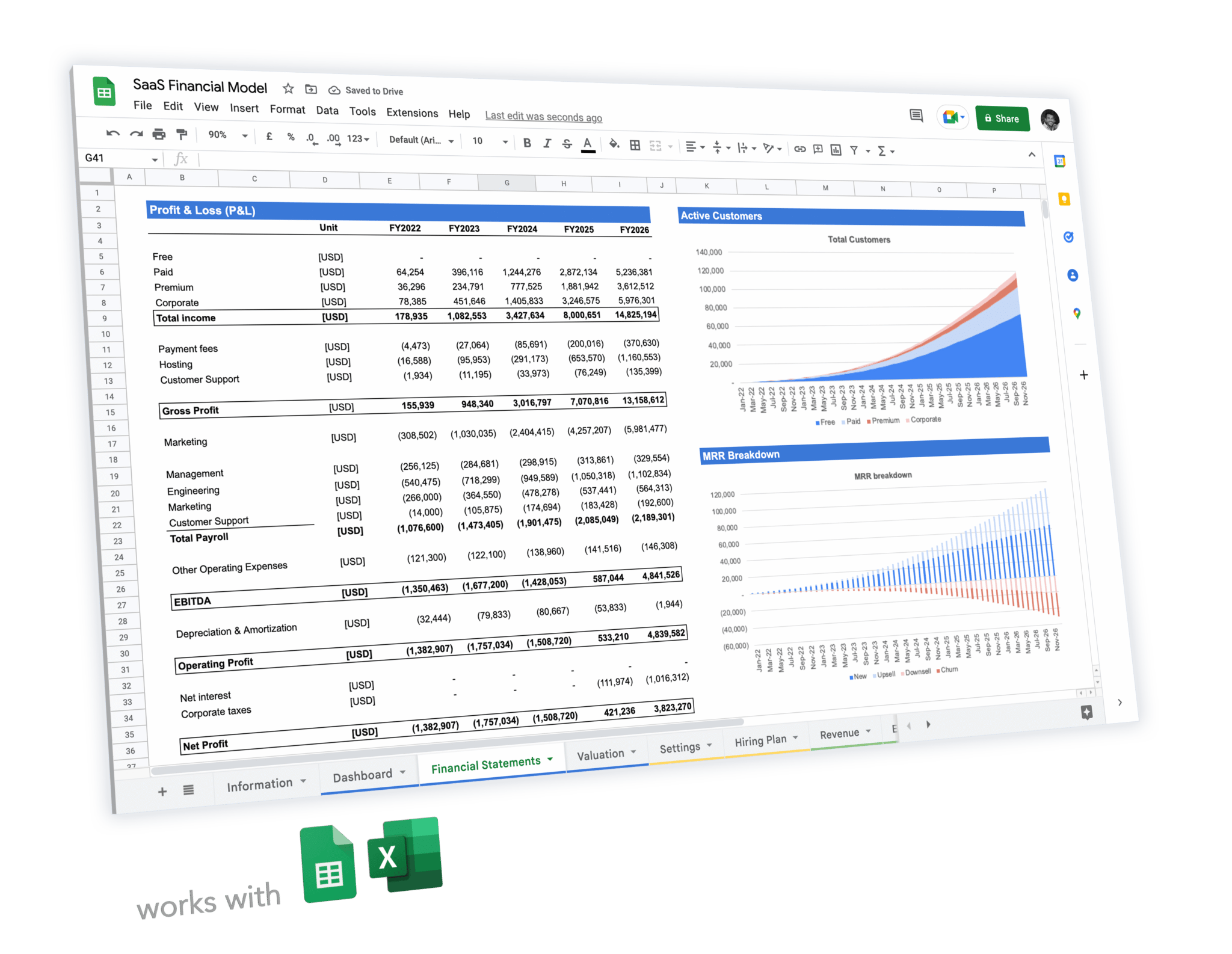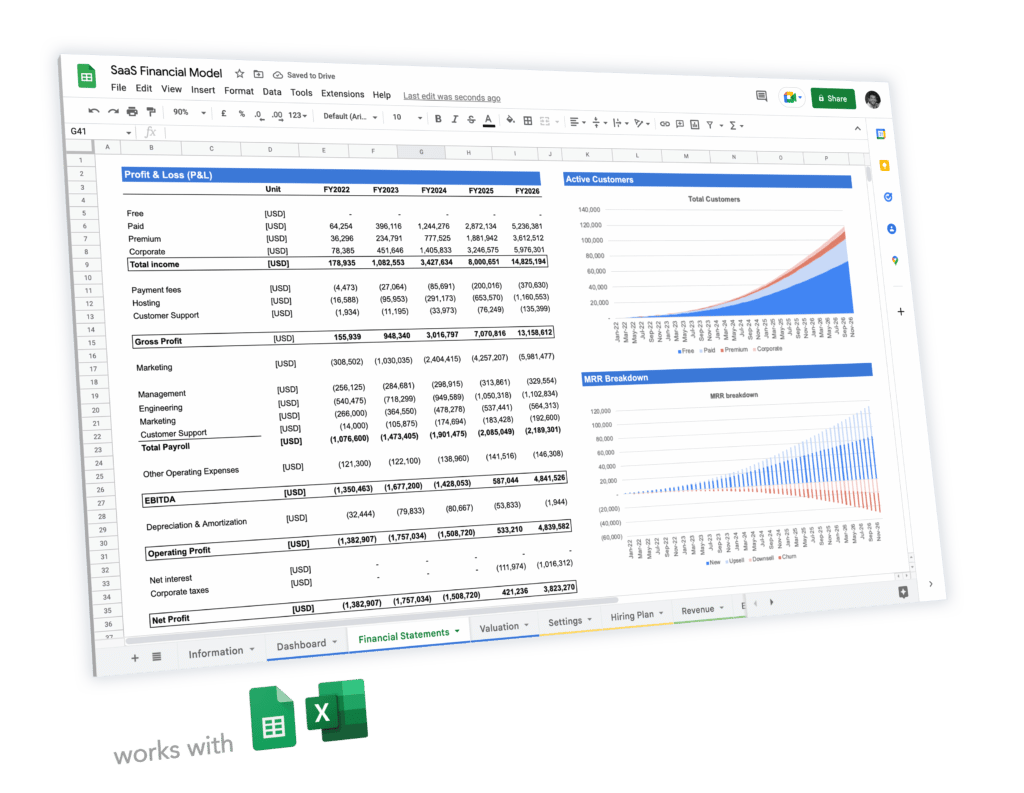 Expert-built financial model templates for tech startups
5-year pro forma financial model
20+ charts and business valuation
Free support