Are you looking for capital and/or mentorship for your startup? Beyond funding, Denmark's startup accelerators also offer founders incredible valuable support for product development, sales and marketing.
Whether you are looking to find a co-founder, build your MVP and/or get the seed money you need to scale up, accelerators and incubators are the way to go.
In this article we have listed our top picks for Denmark's best startup accelerators and incubators. So, if you haven't yet started to apply, here is a good place to start learning about them.
This article is part of a series where we present you the top startup incubators and accelerators across Europe. Check out our rankings for the UK, France, Germany, Netherlands, Ireland, Italy, Norway, Austria, Spain, Sweden, Finland and Switzerland.
Looking for Denmark's top startup venture capital firms instead? Check out our ranking here.
Denmark's Top 7 Startup Accelerators & Incubators
Here's a summary of our top 7 picks for the best startup accelerators and incubators in Denmark (in alphabetical order):
Name
# alumni startups
Program length
Investment size
Sector focus
Accelerace
800+
5 months
Up to DKK 500,000
Sector agnostic
Futurebox
140+
20 months
€135,000
Deep Tech, Climate Tech
FST Growth
Undisclosed
Undisclosed
DKK 50,000
Digital Media Tech
Go Grow
92
7 months
Undisclosed
Sector agnostic
Rockstart
260+
(including Netherlands)

4 months
€135,000
Impact businesses (e.g. Food, Energy)
Startup Wise Guys
500+
5 months
€80,000
Sustainability Tech
Urban Tech
39
3 months
€15,000
Urban Tech, Sustainability Tech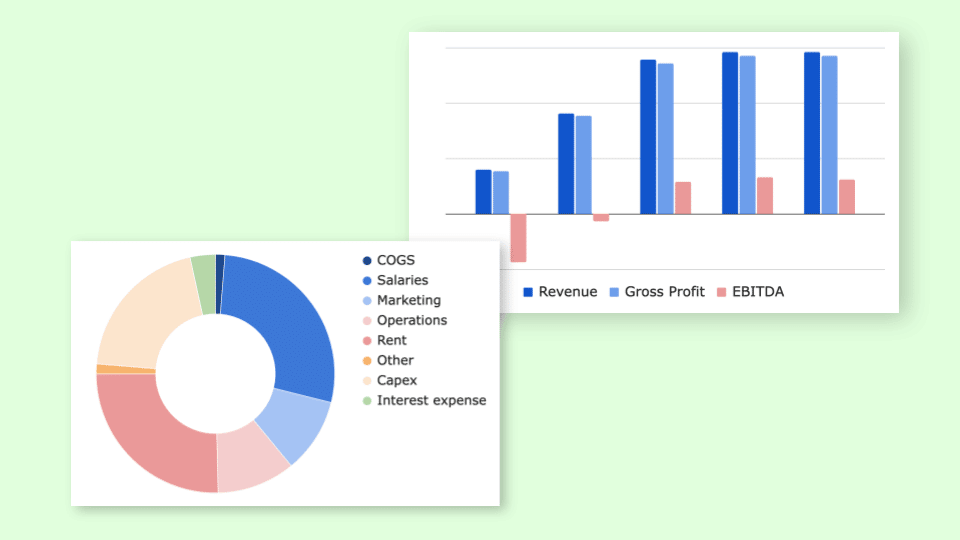 Expert-built templates for tech startups
Investor-friendly

Easy-to-use Excel & PPT templates

CPA-developed financials

30+ charts and metrics

Accelerace is one of the top accelerators in Denmark, and the Nordics overall. Indeed, since their inception in 2015, they have supported more than 800+ startups via its pre-accelerator and accelerator programs.
Accelerace's accelerator programs run yearly over a 5-month period. Also, it is equity free, meaning the program doesn't provide any equity in return for ownership.
Instead, startup that need funding may get some from its VC fund that focuses only on pre-seed startups and makes on average 30 investment per year with up to DKK 500,000.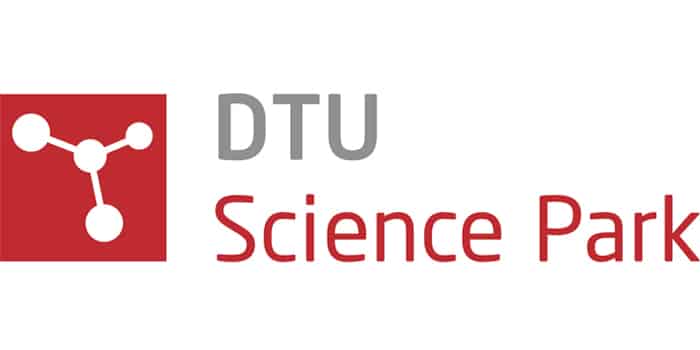 Futurebox is a startup accelerator in Denmark that has set up itself as a hub for innovative solutions that has the potential to lead to sustainable businesses.
Therefore, Futurebox is a business ecosystem where start-ups can use scientific knowledge, R&D and create new technologies for practical applications that can be translated into products with high potential for profitability and scalability.
Moreover, their accelerator programs runs for 20 months of intense business coaching and mentoring and offers €135,000 in funding to startups.

Part of Danish media conglomerate Jysk Fynske Medier, FST Growth is an incubator for startups in the media industry in Denmark.
They offer founders DKK 50,000 funding as well as support and guidance to help them define their business plan and start building their product.


Go Grow is a startup accelerator founded and backed by the Copenhagen School of Entrepreneurship (CSE), an entrepreneurship program geared towards students.
They have 2 separate programs: an incubator program (Proof Programme) and a startup accelerator program (Go Grow) that help student entrepreneurs develop their ideas into sustainable businesses.
Therefore, as an accelerator, Go Grow is a 7 months program that gives founders precious insights on business, mentorship and pre-seed and seed funding to help them scale their business.
Yet, in order to be eligible, founders must have a working prototype (a MVP) and their product must have the potential to scale internationally.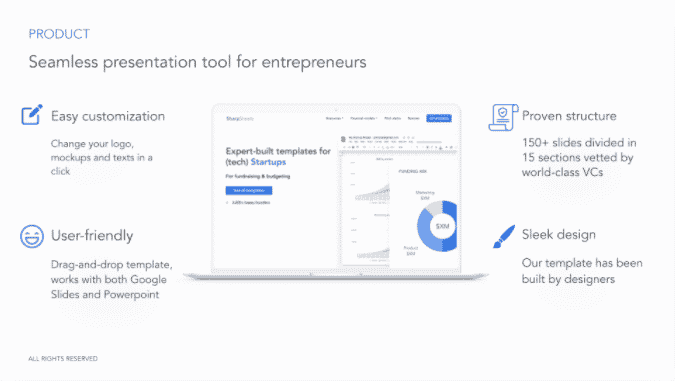 Need a Pitch Deck?
Rockstart is startup accelerator founded in 2011 that empowers founders in 3 sectors: Energy, AgriFood and Emerging Technologies. Rockstart is based in 3 different locations: Denmark, The Netherlands and Colombia.
Rockstart is undeniably one of Denmark's top startup accelerators. Indeed, more than 260 startups have already benefited from Rockstart's accelerator programs to date in Europe..!
Successful companies get €135,000 funding as part of their 4-month program. In addition to funding, companies also receive expertise and mentorship through the collaboration with alumni, corporates and investors.
Startup Wise Guys is a B2B startup accelerator established in Estonia in 2012. Since then, Startup Wise Guys has accelerated over 500 startups across Europe.
Indeed, over the years, Startup Wise Guys created different programs based in multiple cities across Europe, one of which being their Sustainability accelerator program in Denmark.
In addition to €80,000 in funding, startups benefit from a 5 months acceleration program where they receive business training and mentoring from industry leading experts.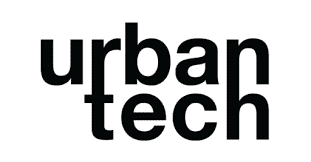 Uban Tech was created in order to combine all the strengths in architecture, design and urban development of the brightest minds in Denmark with the expertise, technological innovation and business development of international players.
Unlike other accelerators, this Denmark-based startup accelerator does not take any equity from the startup companies it helps. Instead, they offer 3 months of acceleration and give €15,000 funding to founders, no strings attached.
In addition to funding, they also connect startups you to their network of business professionals, VCs and business angels who not only give financial assistance, but also coaching and mentoring.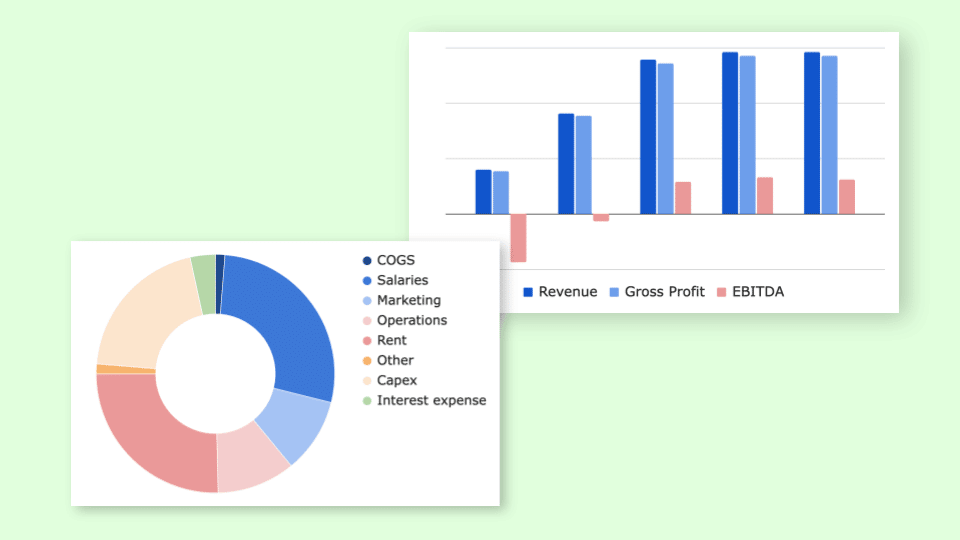 Expert-built templates for tech startups
Investor-friendly

Easy-to-use Excel & PPT templates

CPA-developed financials

30+ charts and metrics