When it comes to financing, ecommerce businesses often face the same problem: how to fund inventory and marketing vs. overheads? Indeed, inventory and marketing often represent more than 75% of total expenses. Yet, equity is expensive. So what's the alternative? Good news, there are 4 ecommerce financing options you should seriously look into.
Whether you need money to launch a new product line, to increase your marketing reach or simply buy more inventory, ecommerce financing may be for you.
In this article we explain you in detail what actually is ecommerce financing, and what are the 4 options you can choose from. What's best for your ecommerce business? Read on.
What Is Ecommerce Financing?
Ecommerce financing, also referred as "working capital financing" or "inventory financing" is a form of funding specifically designed for ecommerce. Multiple forms of financing instruments have emerged recently on the back of the impressive growth of ecommerce businesses over the past 5 years.
Originally, ecommerce financing was limited to inventory and reserved to banks (therefore "inventory" financing). In short, it is financing is a revolving line of credit or a short-term loan that is acquired by a ecommerce business so it can purchase inventory for sale later. The products serve as the collateral for the loan.
Recently, new players away from traditional banks started to offer similar instruments. These new players now offer financing solutions for other expenses than inventory. Ecommerce businesses can now apply for financing to pay for expenses such as paid marketing and any other related customer acquisition expenses (use "working capital financing" instead when referring to multiple expenses financing solutions).
Ecommerce financing: pros and cons
If you are running a ecommerce business, you should seriously consider using it for 5 main reasons:
You will have more firepower to boost your paid acquisition and/or buy more inventory to increases sales
It can help seasonal businesses overcome cash flow issues (think clothing online shops purchasing inventory ahead of Black Friday)
You will retain ownership of your business: unlike equity, working capital financing is a form of debt. As such, taking a loan will not dilute your equity ownership share.
It is far quicker to obtain vs. equity: getting your inventory financing loan application application can take as less as 24 hours nowadays. Equity, in comparison, typically takes weeks to raise.
Yet, like any form of debt, ecommerce financing has one major drawback: your business needs to generate enough cash flows to repay the debt when due.
Assume a business that raises inventory financing. An investor (or bank) grants a loan to the ecommerce business so it can purchase inventory ahead of sale. If it can't sell the inventory before the loan repayment is due (or sales haven't been as high as expected), you might default.
Should you choose for ecommerce financing?
The short answer is: you should always raise working capital or inventory financing to purchase inventory or pay for marketing acquisition expenses.
Raising equity is for all other operating expenses such as, among others:
Hiring employees
Non-paid ads marketing expenses: SEO, content, branding, website, etc.
Tech & engineering
Fulfilment expenses: packaging, warehouse lease, logistics, etc.
Paid marketing (paid ads) and inventory are suitable for debt financing because they generate immediate returns. Banks and investors which specialise in ecommerce understand this.
Therefore, they are willing to grant such loans because they reduce their level of risk. For instance, the $300k inventory you would buy today may be entirely sold 90 days later. Also, the $100k you will spend in Google Ads for Instagram will generate a number of sales within a few days only.
Logically, not all ecommerce startups and businesses are suitable for inventory or working capital financing. Like any other type of debt, the lender or investor will ask for certain documents and information. You will likely need a financial plan and historical performance track record. For instance, if you can show your paid ads campaigns generated 4x ROAC in average over the past 12 months, debt investors will likely offer generous terms and access to funds may be immediate.
Ecommerce Financing: 4 Options
Unlike most tech businesses, marketing acquisition and inventory costs usually represent a significant part of ecommerce businesses expenses. The other expenses are overheads instead: they can be salaries, fulfillment expenses and other operating costs.
It's actually not uncommon to see ecommerce businesses with more than 75% or even 90% of their total expenses in these 2 categories (marketing and inventory).
Note: If you need a refresher on marketing budget forecasting for ecommerce, read our article here.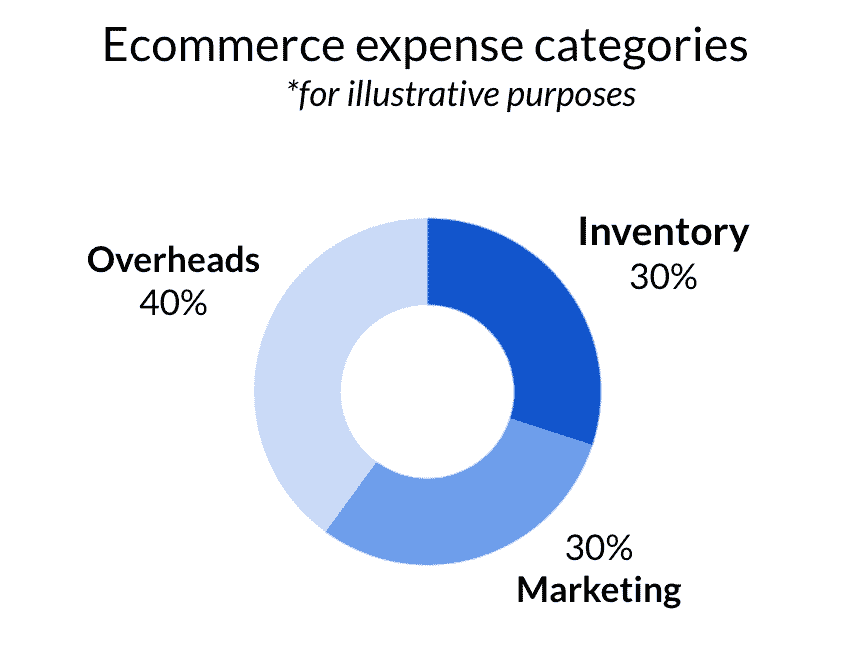 It makes now a lot of sense that equity isn't necessarily the best option to finance your ecommerce business. It doesn't mean you shouldn't raise equity. Instead, you should raise equity for overheads and use ecommerce financing to marketing and inventory to the extent possible.
Tip: for another refresher on equity vs. debt financing for startups and what's best for your business, read our article here.
What are the 4 ecommerce financing options available? Let's see what they are together below:
1. Inventory Loan Financing
Inventory Loan Financing is a short-term financing instrument (such as a revolving line of credit) that ecommerce businesses use to purchase inventory. Once the business has sold the inventory to customers, it repays back the debt it used to purchase it.
The inventory itself is used as a debt collateral: if the business fails to repay the loan, the lender can take back the (unsold) inventory and sell it back to reimburse its investment.
Pros
Inventory loans are often offered by ecommerce lenders specialists. As such, these lenders understand ecommerce businesses and how they work: funding is often cheaper and quicker than standard form of debt financing (e.g. bank debt)
Inventory loans are great to even out seasonality impacts on cash flow. For example, you can use it to purchase a significant amount of inventory ahead of Christmas without any impact on cash flow
Cons
If you can't manage to sell the inventory on time, you might have trouble repaying the loan which can cause future lenders to avoid lending you money in the future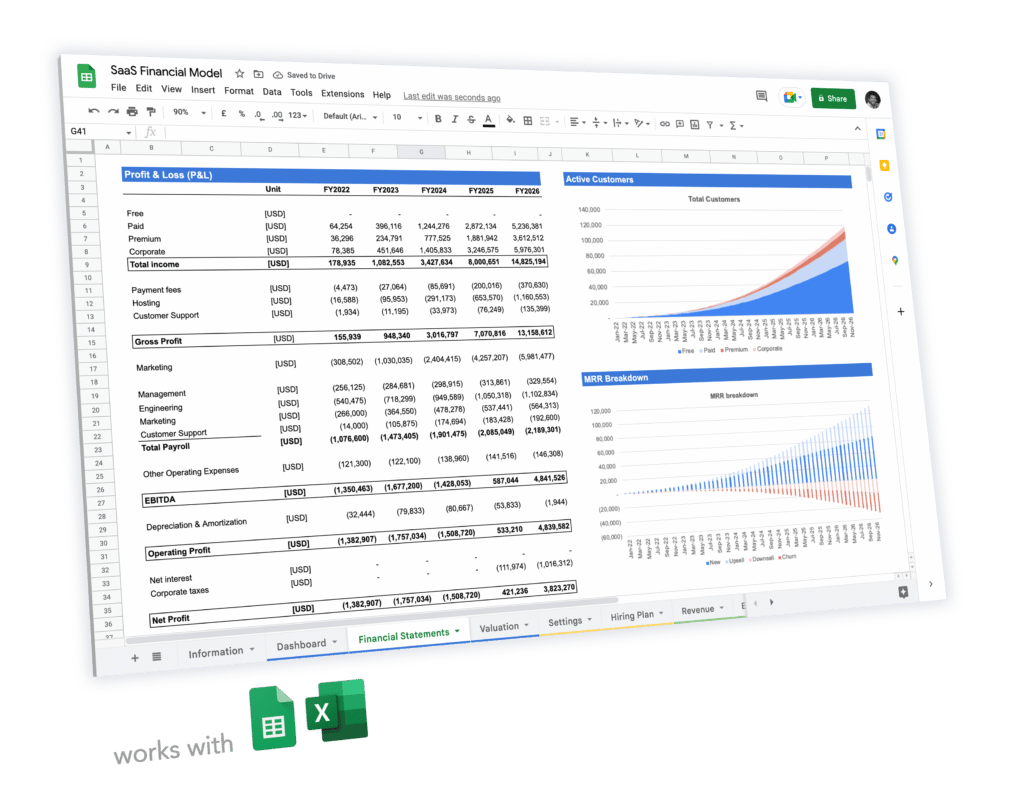 Download the
Ecommerce financial plan

 and get your startup funded

⭐⭐⭐⭐⭐ 5,900+ downloads
Who is it good for?
Inventory loan financing is particularly suitable for ecommerce businesses that have predictable seasonal sales patterns. For instance, if you know that every year you make more or less 30% of your revenues in December ahead of Christmas, you might want to use inventory loan financing.
Instead, unpredictable ecommerce businesses aren't suitable for inventory. This is also true for new product launches: if you aren't sure you can fully sell the inventory within the timeframe agree on with your lender, you shouldn't take the risk.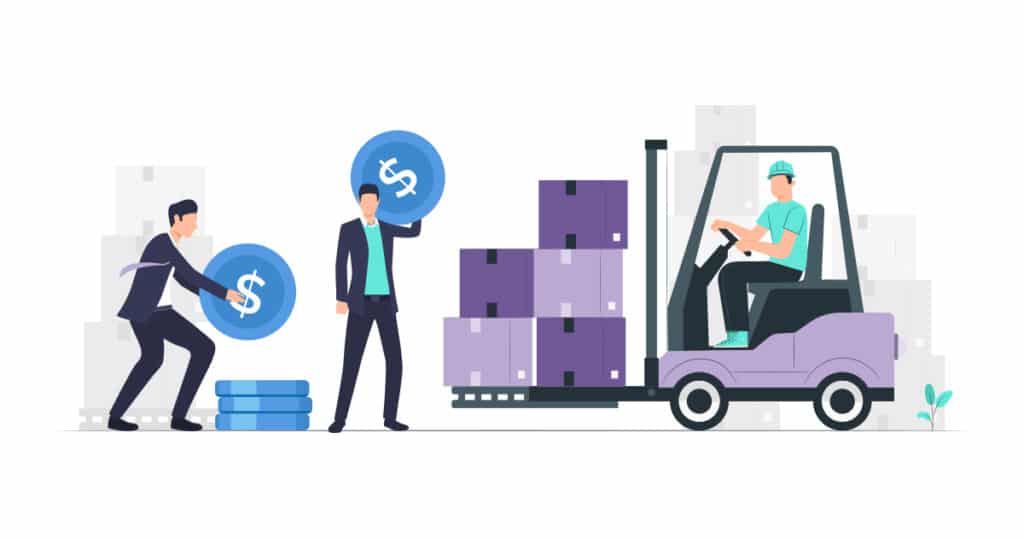 2. Factoring
Factoring is a form of financing in which a lender loans money to a business in returns for ownership of the business' accounts receivable. In effect, the business sells part or all of its account receivables to a lender.
Accounts receivable are essentially the sum of all a business' due invoices. In accounting terms, account receivables are considered an asset: it is money which will (if all goes well) end up in your bank account at some point.
So why would anyone buy account receivables? To make a profit of course. Typically, a business would sell $100 worth of its accounts receivable to a lender at a discount: $95 for example. Therefore, the business instantly gets $95 in its bank account. The lender will then make a $5 profit when all customers have paid the due invoices.
There are 2 types of factoring:
The business sells the invoices to a factoring company (a specialized lender) as explained above; or
The factoring company gives a loan to the business, based on the value of the accounts receivables. If the business defaults, the factoring company can then collect the accounts receivables (as a collateral)
Pros
Unlike traditional loans, factoring companies doesn't necessarily need physical collateral (e.g. physical inventory, equipment, building, etc.). That's why factoring is a very attractive source of funding for small businesses that don't have a lot of assets, especially startups and digital businesses
Factoring is very attractive for businesses with long sales cycles. If your customers typically pay their invoices several weeks after purchase, factoring allows you to get funds earlier than invoices you would usually collect
Cons
If you go for the 2nd option (taking a loan with your accounts receivable as collateral), your ability to repay the loan depends on your customers' ability to pay invoices on time. If your customers don't pay on time, you might have trouble to repay the loan
Factoring is often more expensive than most ecommerce financing options
Who is it good for?
Factoring is good for ecommerce business that have long sales cycles yet with reliable customers (they pay on time).
Instead, if you don't have much power over payment terms with your customers, factoring might not be for you.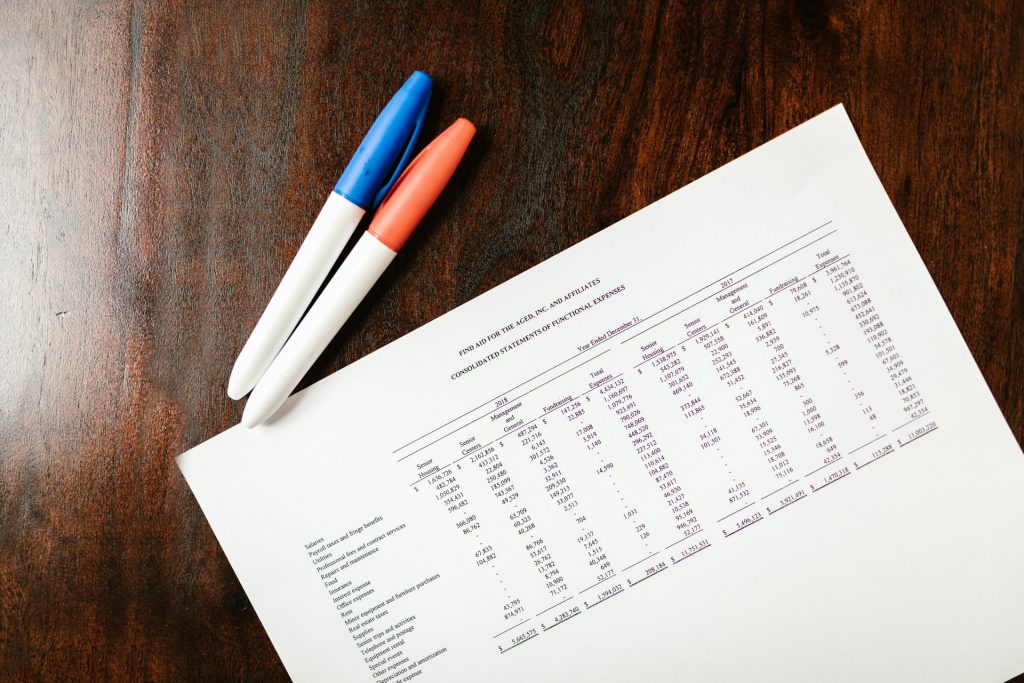 3. Merchant Cash Advance
Merchant cash advance are a form of ecommerce financing provided by specialized platforms such as Clearco, Shopify or even Stripe.
The lender typically loans an amount which varies based on your revenues and profitability. Then the lender earns a given percentage of your sales until you repay the loan.
Pros
Merchant cash advance can be obtained very quickly especially if you go for a provider you already work with (e.g. your payment provider). Indeed, the lender has direct and live access to all your finances (at least your revenues) and can make better informed decisions, quicker
Cons
Merchant cash advance are often very expensive. The interest rates and associated fees can easily amount to 40-350% of the value of the loan annually..! Therefore, they are better used for very short repayment periods (a few days or weeks)
Who is it for?
Merchant cash advance are good for ecommerce businesses that already use a provider's service (e.g. Stripe for payment). That way, the lender already has access to substantial information on your business' finances and will be able to give you funds quickly (within a few days maximum). This is also suitable for ecommerce businesses with very short sales cycles: if you sell your inventory within a 90 days maximum.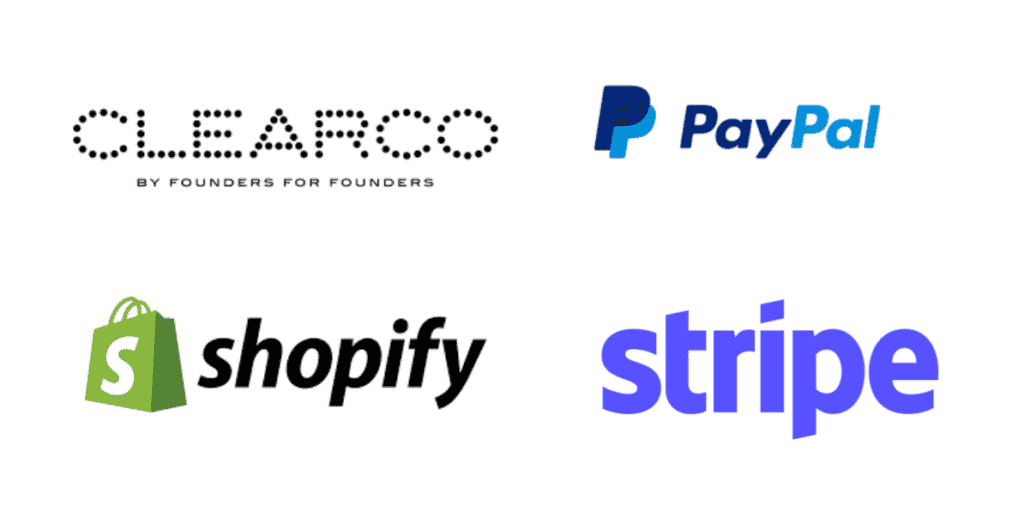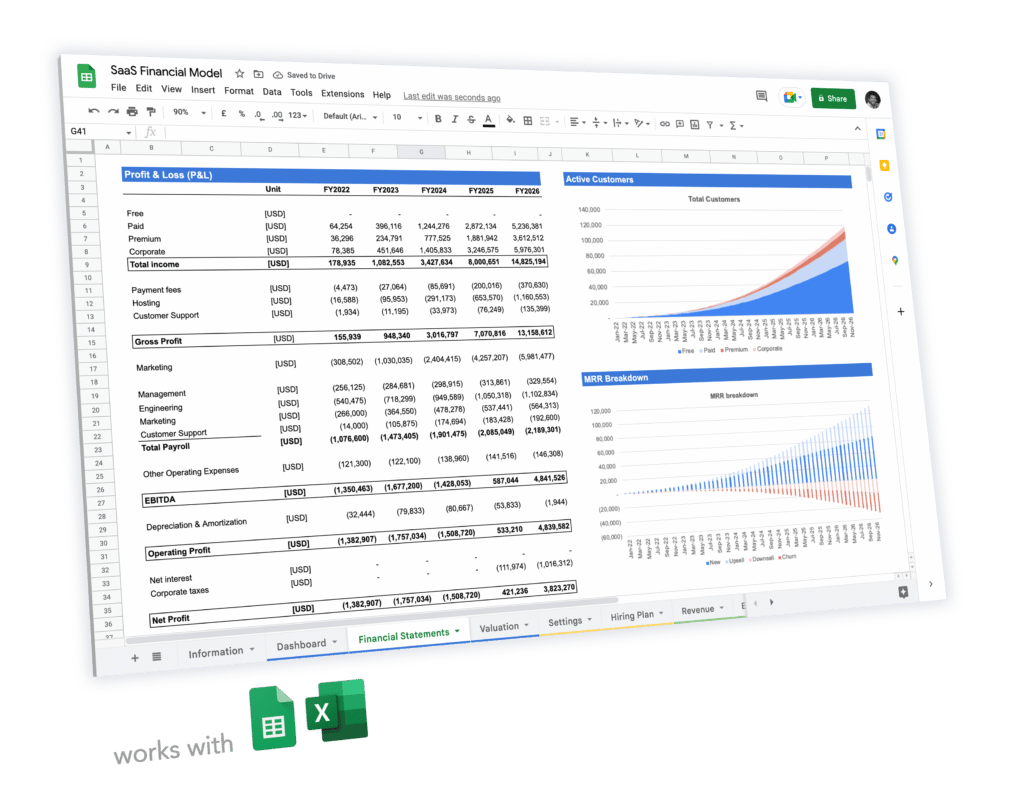 Download the
Ecommerce financial plan

 and get your startup funded

⭐⭐⭐⭐⭐ 5,900+ downloads
4. Bank Loans
This is the most common form of debt financing, and also the less specialized (or customized) for ecommerce businesses.
Typically, a bank loans a fixed amount to a ecommerce business at an agreed interest rate and maturity. At the end of the maturity period, the business repays the loan back to the lender with interest.
The bank will require some form of collateral, almost always physical inventory though: physical inventory, equipment, etc.
Pros
The interest rate offered by banks are typically lower vs. other form of ecommerce financing. Yet there is a good reason for that: bank loans are only good for large, highly predictable ecommerce businesses with significant physical assets. If your ecommerce business is recent, or relatively small, banks won't even consider giving you a loan unfortunately
The payment schedule (principal and interest) is agreed upfront which makes it easier to manage cash flows later on
Cons
As explained above, bank loans are reserved for low risk ecommerce businesses. As such, they're available for very few companies
It can easily take weeks for a bank to grant a loan to a ecommerce business. That's because banks are typically more cautions vs. other specialized lenders and therefore require a lot more documentation and due diligence. In other words: if you're in a hurry, go somewhere else.
Who is it for?
As explained above, bank debt is good for large ecommerce businesses with predictable cash flows and significant physical assets they can use as collateral.