Europe's Top 16 Fintech Startup Accelerators & Incubators [2023]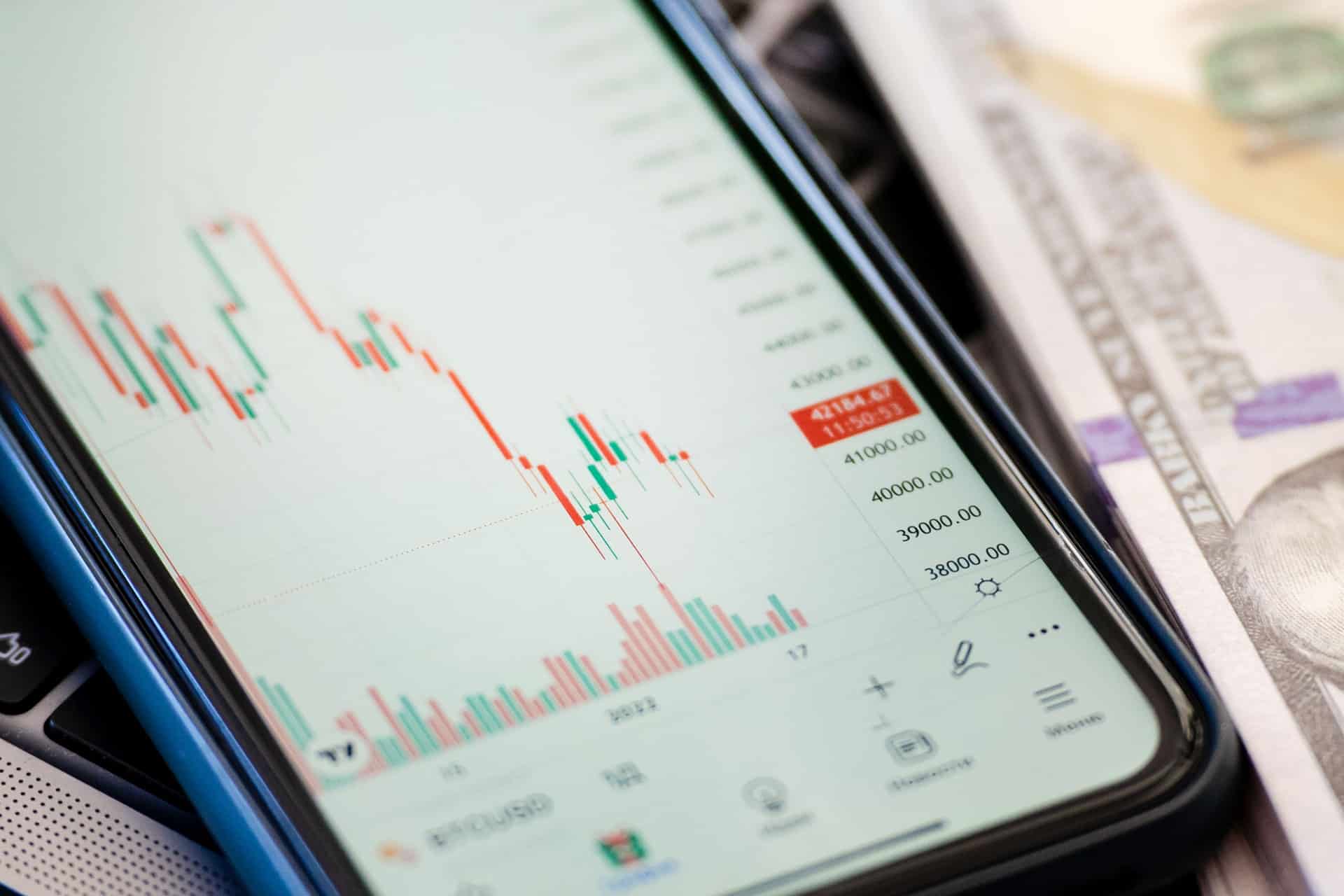 Are you looking for capital and/or mentorship for your startup in Fintech in Europe? Beyond funding, Europe's Fintech startup accelerators and incubators also offer founders incredible valuable support for product development, sales and marketing.
Whether you are looking to find a co-founder, build your MVP and/or get the seed money you need to scale up, accelerators and incubators are the way to go.
In this article we have listed our top picks for Europe's best startup accelerators and incubators dedicated to Fintech startups. So, if you haven't yet started to apply, here is a good place to start learning about them.
Note: this article is part of a series where we present you the top startup incubators and accelerators across the world. For Europe, have a look at our top picks here.
Europe's Top 16 Fintech Startup Accelerators and Incubators
Here's a summary of our top 15 picks for the Europe's best startup accelerators and incubators in Fintech (in alphabetical order):
Name
Country
Program Length
Investment Size
BNL Start
Hungary
Undisclosed
Up to €250,000
DNB NXT (by Startup Lab)
Norway
3 months
Up to NOK 3 million
Elevator Lab
Austria
4 months
Discretionary
Fin+Tech
Italy
4 months
€150,000
FinLab
Germany
N/A
€500,000 – €10 million
FinLeap
Germany
N/A
N/A
Founders Factory
UK
6 months
£30,000
Integrated Finance
UK
3 months
N/A
MKB Fintech Lab
Hungary
3 months
Undisclosed
Plug And Play
France, Spain, Netherlands and Italy
3 months
€25,000 – €500,000
Startup Wise Guys
Lithuania
5 months
€55,000
StartupBootcamp
Netherlands
3 months
€15,000
Techcelerator
Romania
3 – 6 months
€80,000
(in average)
Techstars (by ABN AMRO)
Netherlands
3 months
$120,000
UniCredit Start Lab
Italy
12 months
€15,000
Wayra
Spain
N/A
Up to €150,000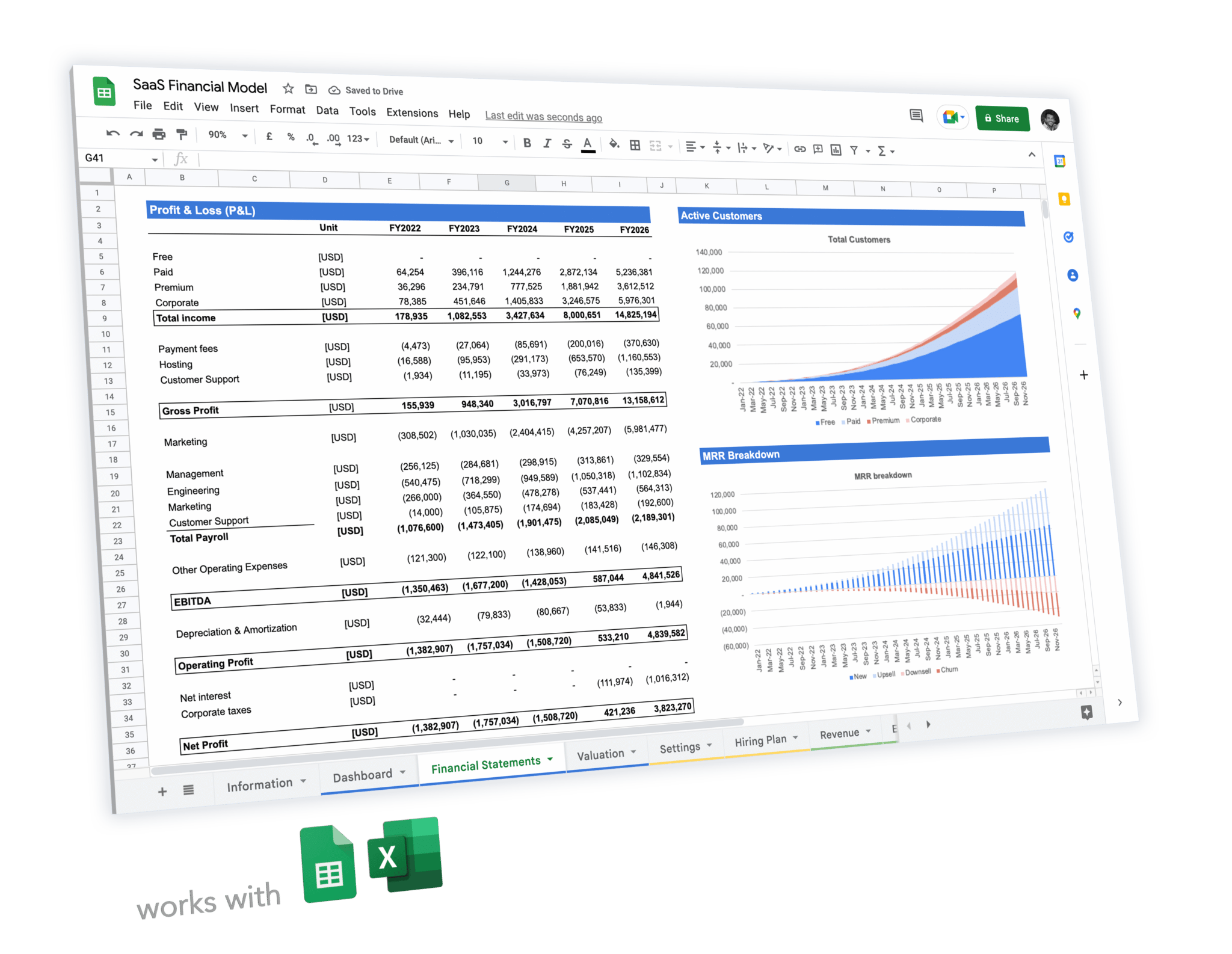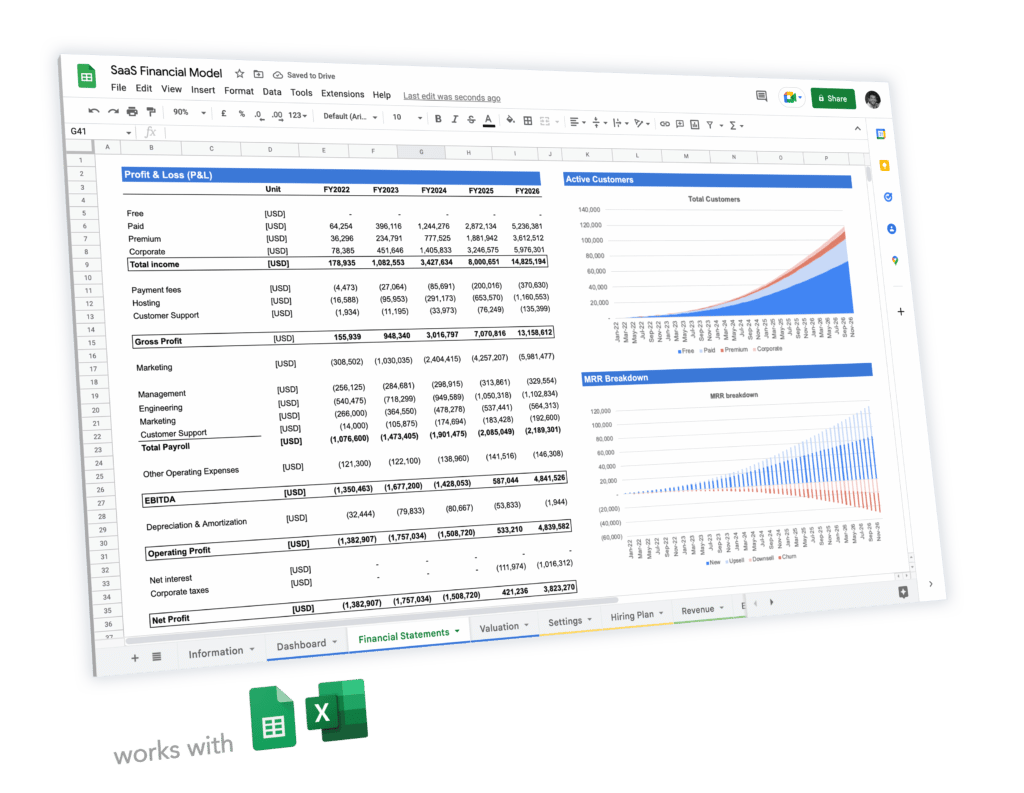 Expert-built financial model templates for tech startups
5-year pro forma financial model
20+ charts and business valuation
Free support

Where? Hungary
BNL Start is one of Europe's top Fintech startup accelerators for Fintech. Though it primarily helps Fintech startup companies, it also works with B2B startups.
Founded in 2017, BNL Start has already helped 14 start-up firms to launch and operate in the greater Hungarian market, as well as the Central Europe region and soon the entire EU and in international markets.
Startups that get accepted into the acceleration program will receive €250,000 in pre-seed or seed funding plus mentorship and networking opportunities.
2. DNB NXT (by Startup Lab)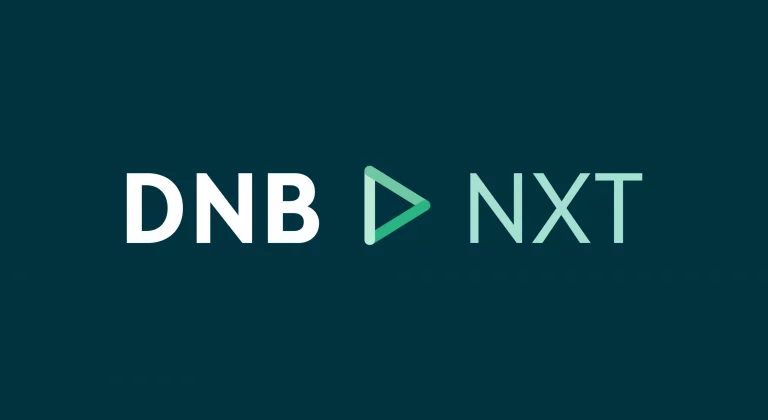 Where? Norway
DNB NXT is a 3-month accelerator program for startups in Fintech as well as Cyber Security, AI and Blockchain industries.
The accelerator is run by Startup Lab in partnership with Norway's largest financial services group DNB ASA.
Therefore, the program terms are similar with those of Startup Lab's: the program offers startups the opportunity to raise up to NOK 3 million in funding.
In addition to seed funding, founders get unparalleled access to DNB's experts and infrastructure.
Where? Austria
Elevator Lab is Raffeisen's own fintech startup accelerator and incubator, and it has emerged as one of the top Fintech startup accelerators of Europe.
They run 3 separate programs across different locations in the CEE region.
Partnership Program: 4-month accelerator program for global later-stage startups
Bootcamp: a 2-3 month incubator program where early-stage startups and founders can develop their MVP. Yet, note that this program isn't available in Austria
Challenge: 2-3 month competition for later-stage startups where successful startups can pitch their business to Raffeisen's own VC. Yet, note that this program isn't available in Austria
Only the 4-month Partnership Program accelerator is available in Austria. During the program, startups benefit from support and mentorship to develop a Proof-Of-Concept (POC) for which Raffeisen covers the costs. Funding is therefore on a case-by-case basis.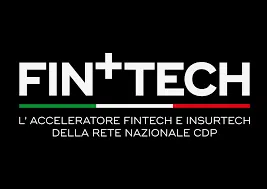 Where? Italy
Recently founded (2021), Fin+Tech Accelerator is the Italian government-backed CDP's accelerator program that aims to promote investment in innovation, eventually to boost the Italian economy.
Fin+Tech Accelerator is looking to collaborate with startups that specialise in fintech and insurtech.
The goal of the acceleration programme is to help startups collaborate with leading companies in the financial and insurance sectors in order to develop and perfecting solutions to make business transactions more efficient.
Their accelerator program runs for 4 months during which startups benefit from mentoring, as well as sector-specific corporates and venture capitalists' expertise. Also, selected top performers benefit from a financial support of €150,000.


Where? Both in-person in London as well as online
The 'Fintech Foundation' offers emerging startups the support they need to take the next step in their growth journey. The incubator is designed to ensure more innovative Fintech businesses get to market and improve the provision of financial services globally.

Every startup selected will have full access to our core banking infrastructure technology stack at their disposal. This includes digital banking, payment processing, payment orchestration, compliance & risk and more. Startups won't need to struggle with the underlying technology that would typically take many months to build.

The 12-week programme consists of access to in-depth workshops on critical topics hosted by partners, one-on-one sessions with industry experts, and a pitching day to industry-leading global VCs at the end of the incubator to raise investment for participants.
All masterclass workshops are available online / remotely, keeping learning material accessible to fit the hectic lifestyle of global founders. The programme also includes a few in-person events where participants are able to actively network and work in collaboration with all Fintech partners and mentors.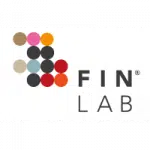 Where? Germany
Finlab is one of the top Fintech accelerators in Germany and has assisted 35 startup companies to date. It also has its own VC fund which invest millions in FinTech companies across Europe.
Finlab also doesn't just serve as a jumpboard for start-ups, because they stay with them with long-term participation and provide ongoing support for its investments.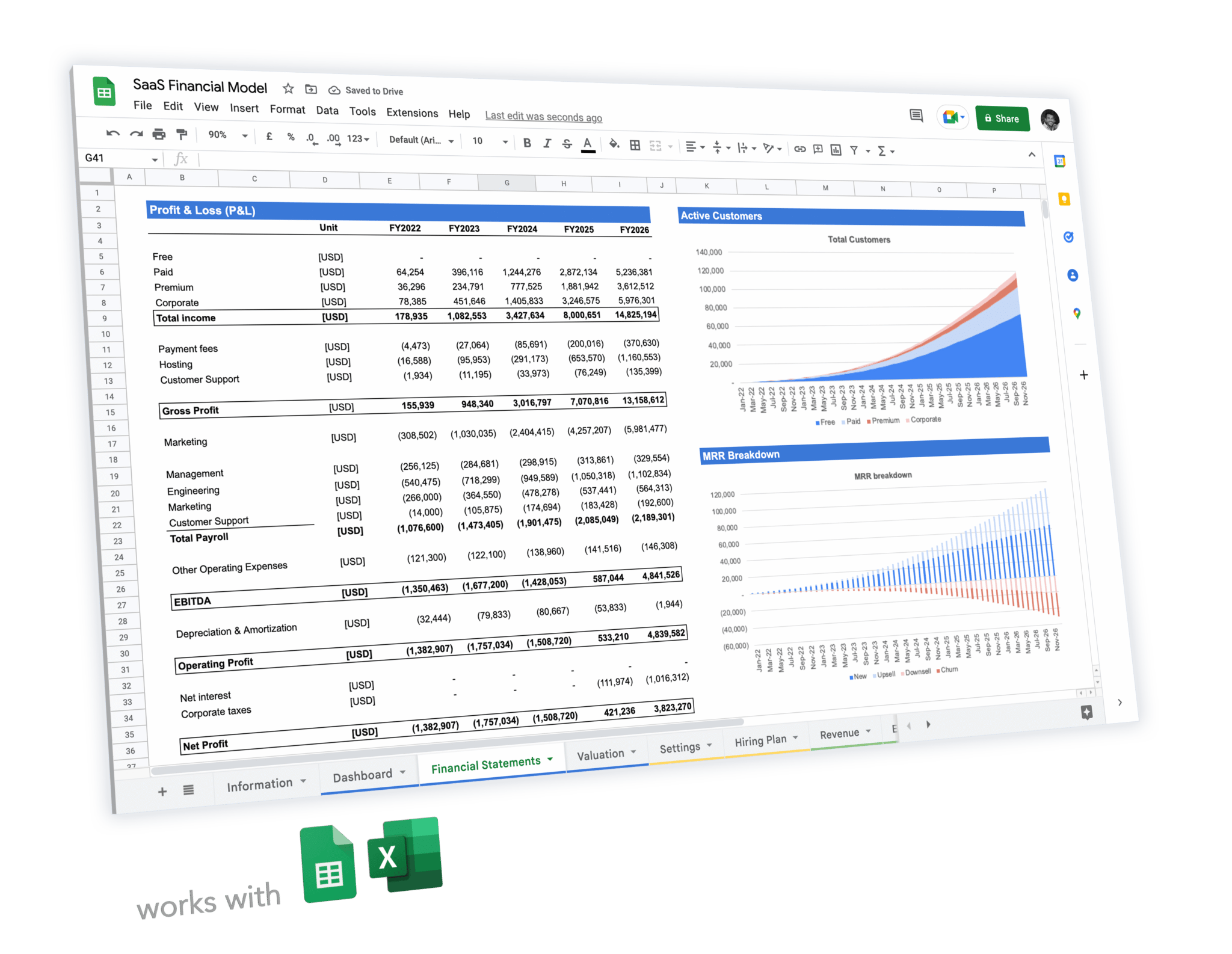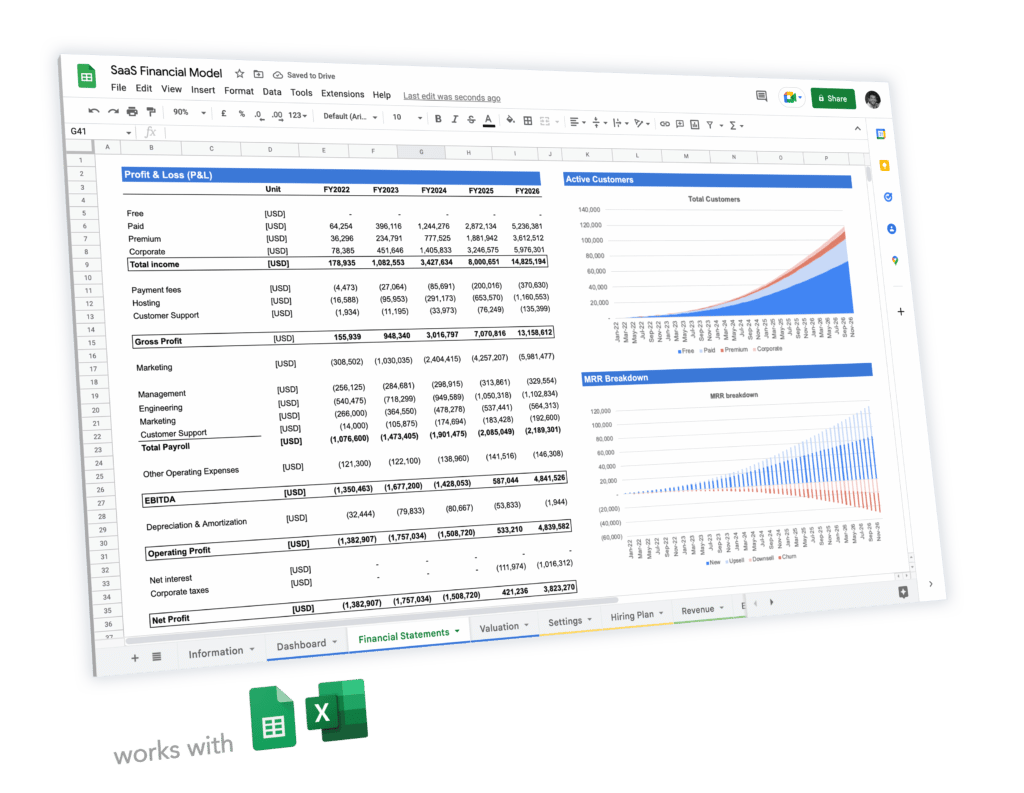 Expert-built financial model templates for tech startups
5-year pro forma financial model
20+ charts and business valuation
Free support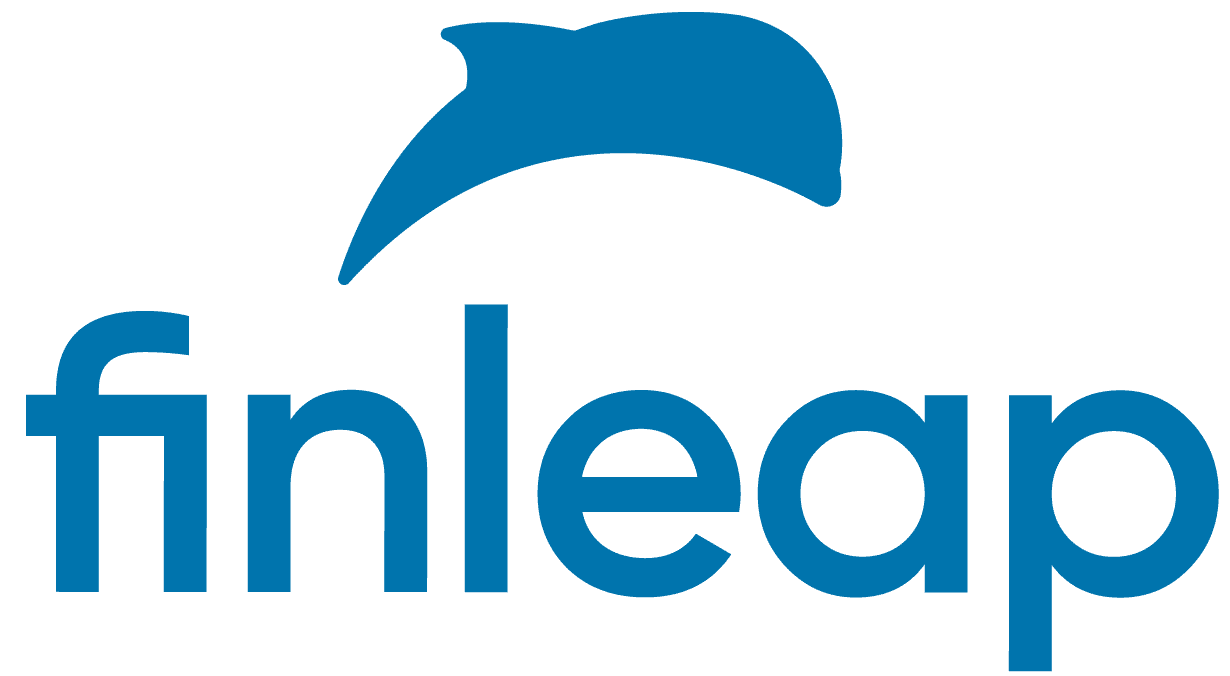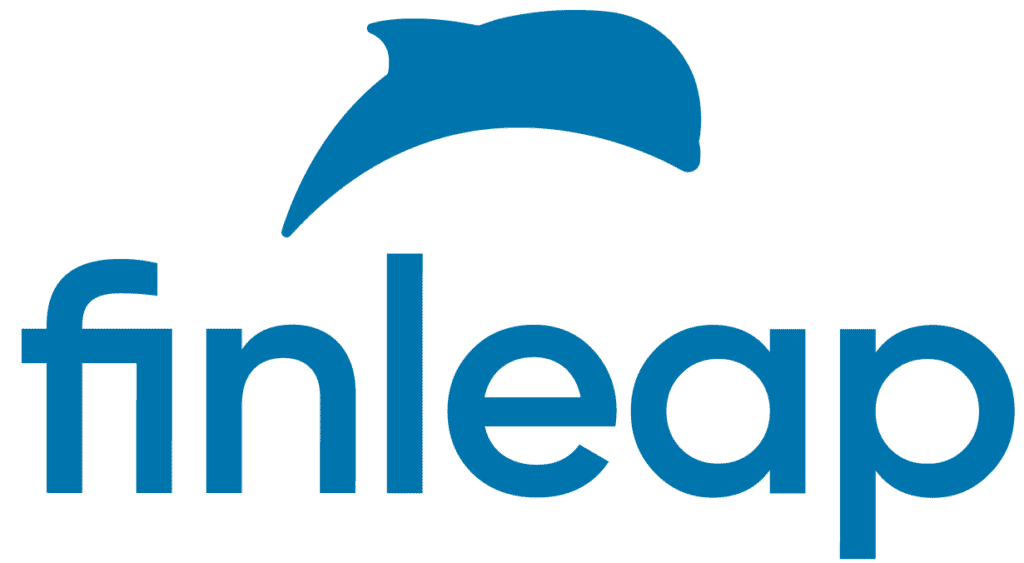 Where? Germany
FinLeap is Germany-based fintech startup builder that came into existence in 2014. Since then, FinLeap has built and scaled 18 portfolio companies.
In general, the newly formed FinLeap startups receive funding from FinLeap's ecosystem of investors and partners. Plus, they also receive customers and operational talents to propel forward with ease.

Where? UK
Founders Factory was established to help early stage companies rapidly become viable and sustainable businesses.
It has a blend of what early stage companies require: expedited angel funding, agile technology development, lean acceleration but also world class mentors.
Founded in London, UK, the accelerator also has offices in Paris, Johannesburg and New York.
In addition to Fintech, their investments span multiple sectors: Retail, Home, Healthcare, Media, Beauty, Travel, AI and also Big Data.

Where? Hungary
MKB Fintech Lab is one of Hungary's best startup accelerators, especially for Fintech companies.
Indeed, ever since its founding back in 2016, the team of experts from MKB Fintech Lab has been driving the digital transformation in the startup Fintech industry in Hungary.
They primarily work on digital products, they love building long-lasting business relationships with early-stage companies that have high economic impact potential, and they organize a 3-month startup acceleration program to help these SMEs transition from startup to becoming powerful brands in Hungary and beyond.

Where? France, Spain, Netherlands and Italy
Plug And Play France is one of Europe's most renowned Fintech startup accelerators. Interestingly, Plug And Play is a global startup accelerator. Their antenna in France, launched in 2016, has accelerated over 250 startups to date.
Their core objective is to catalyze technological advancement in several sectors including Fintech, Smart Cities, Retail, and Sustainability.
Since its founding in 2006, Plug And Play has raised over $6 billion in venture funding and continually commits to more than 200 investments internationally each year.
The Plug And Play France accelerator program runs for 3 months and offers startups up to €500,000 in funding.

Where? Lithuania
Startup Wise Guys is a startup accelerator with multiple chapters in the CEE region, with each of the chapters having a specific industry focus. Especially, Startup Wise Guys Lithuania's program focuses on Fintech companies, and has become one of the top Fintech startup accelerators of Europe.
During the 5-month program, founders learn how to validate, develop and commercialise fintech products and services.
Additionally, as part of the program startups receive €55,000 seed capital, office space and lots of mentoring support from 250+ top notch investors/mentors.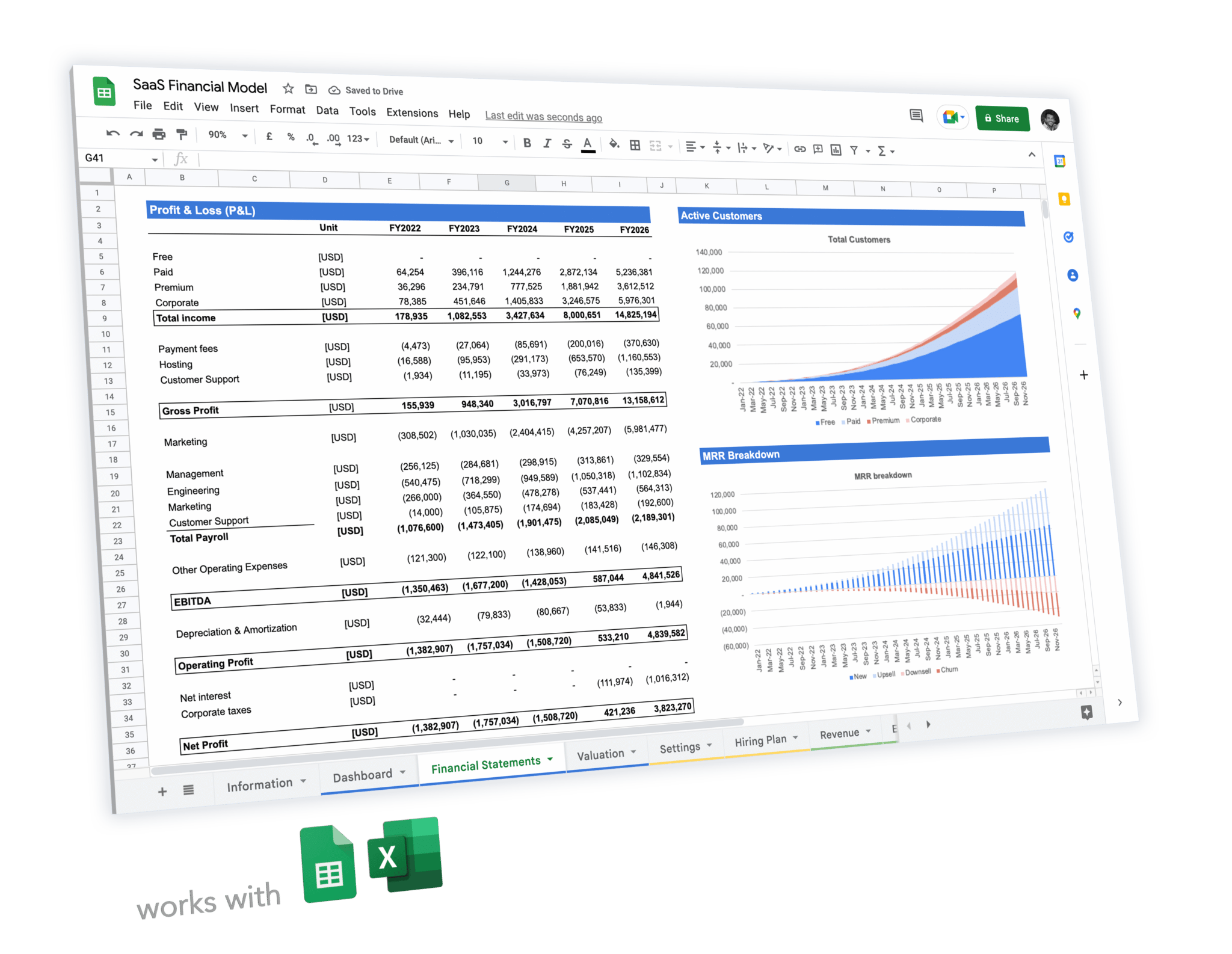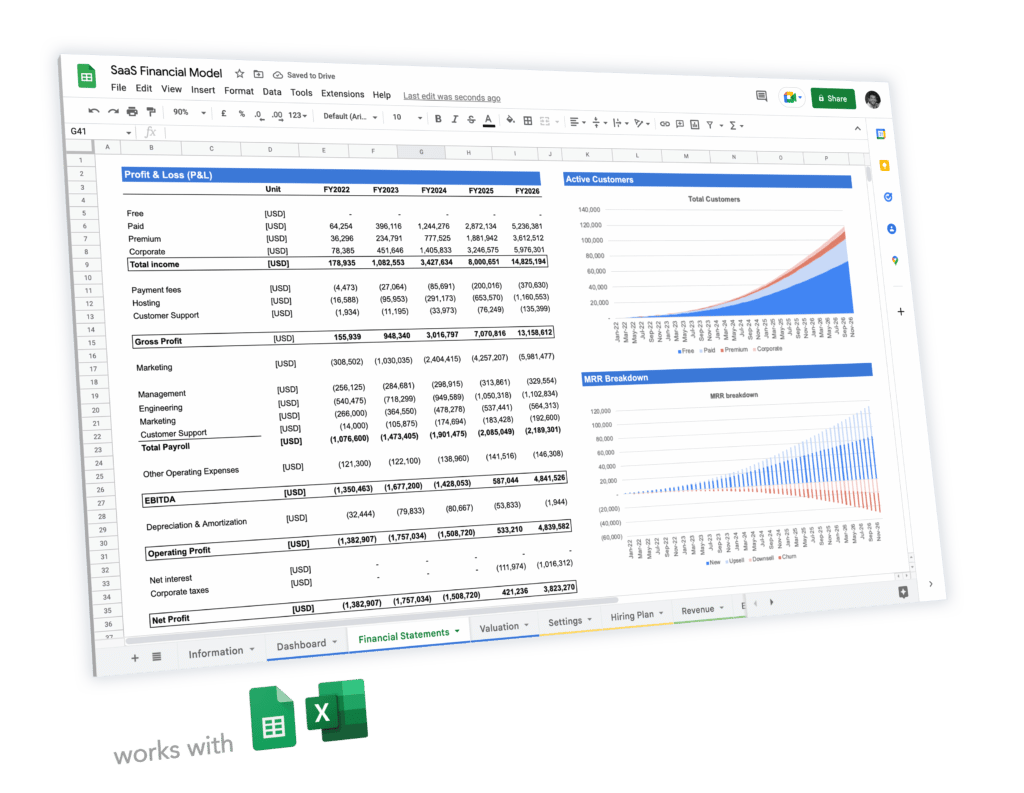 Expert-built financial model templates for tech startups
5-year pro forma financial model
20+ charts and business valuation
Free support

Where? Netherlands
Founded in 2010, Startupbootcamp is one of the world's largest startup accelerators. Indeed, they have accelerated over 1,000 startups to date.
Also, their mentor-driven and industry-focused model has been proven and tested over the years. Indeed, 70% of their graduate companies are still operating today and 64% are already generating revenues.
Although based in Amsterdam, it is currently operating 20+ industry-focused programs across the world in Amsterdam, San Francisco, London, Berlin and many other cities worldwide.
Their program in Amsterdam focuses on Fintech and Cybersecurity businesses.
As part of the 3-month program, startups receive €15,000 seed funding and also benefit from in-depth training and mentoring. Startups also get additional support after graduating from their unparalleled alumni network.

Where? Romania
Techcelerator is a start-up accelerator company based in Bucharest and was launched with the help of the government-backed RICAP (Romanian Innovation Commercialization Assistance Program) in 2018.
Although they offer 4 different programs to startups, only 2 of those programs are actually aimed for the acceleration of the startups, and the rest are more oriented on connecting founders with investors.
The 2 main programs are NEXT FinTech Accelerator and Advancing AI.
Once you are accepted into these programs, the first 3 months will involve workshops, business development assistance, and access to an investor's network. Later on, the following 3 months will involve pitching your ideas to angel investors and VCs as Techcelerator will prepare you for your pre-seed or seed investment round.
Since their inception in 2018, they have accelerated over 100+ startups that raised a total of $8 million.

Where? Netherlands
Founded in 2006, Techstars is similar to Startupbootcamp. Indeed, it's another of the world's largest startup accelerator: it has accelerated over 2,600 companies to date. Also, it runs industry-specific programs in each of its hubs worldwide.
Their chapter in Amsterdam focuses on Fintech companies and is backed by ABN AMRO.
In addition to €100,000 seed funding businesses also benefit from a 3-month intense program with mentoring, workshops and access to potential investors at networking events.

Where? Italy
UniCredit Start Lab is UniCredit's own startup incubator program. As such, it isn't really an accelerator but more of an incubator for early-stage startups. Yet, we have included it in this article because of its size. Indeed, the program has helped over 350 companies since its founding in 2009.
Although UniCredit is a bank, its incubator program isn't just for fintech companies. Instead, it welcomes applications from a very diverse range of industries, from agrifood, fashion tech, deep tech, robotics, med tech, green tech, and other sectors.
The 12-month incubation program and also comes with a €10,000 initial investment to get companies started and help them secure future investment rounds.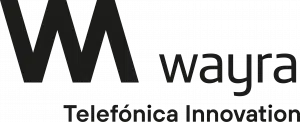 Where? Spain
Founded in 2011, Wayra is Telefónica's own startup accelerator with over 35 hubs worldwide (in Europe and Latin America).
Globally they have accelerated over 400 startups, of which half of them out of Spain.
Wayra's objective is to find and support startups that can work with Telefónica or Telefónica's corporate partners and clients. They also typically invest up to €150,000 per startup.
Although they are sector agnostic, they are accepting companies that can work with Telefónica's solutions and partners. Therefore, they look in priority for startups in Fintech, IoT, Video, Big Data, AI, Cybersecurity, and Blockchain.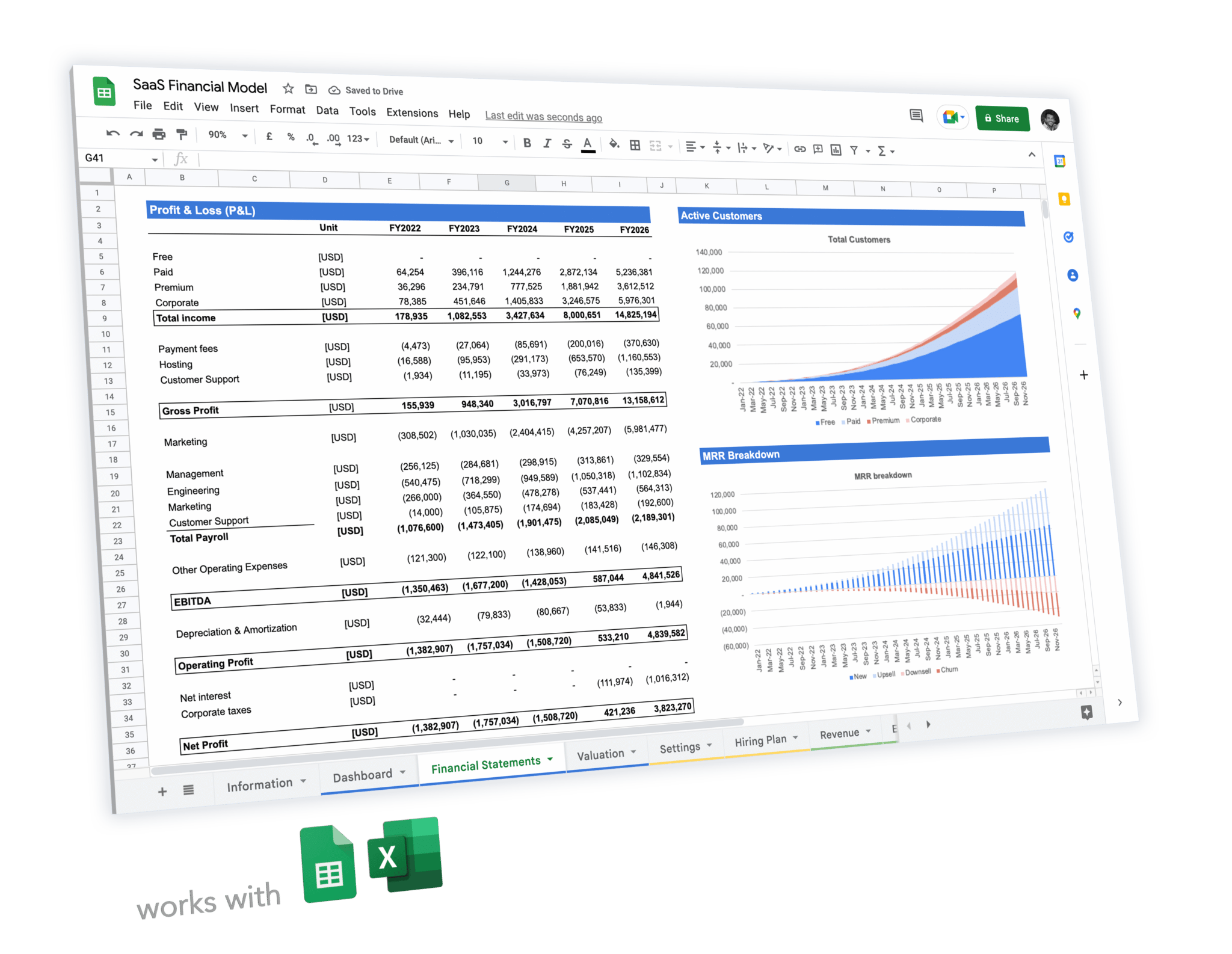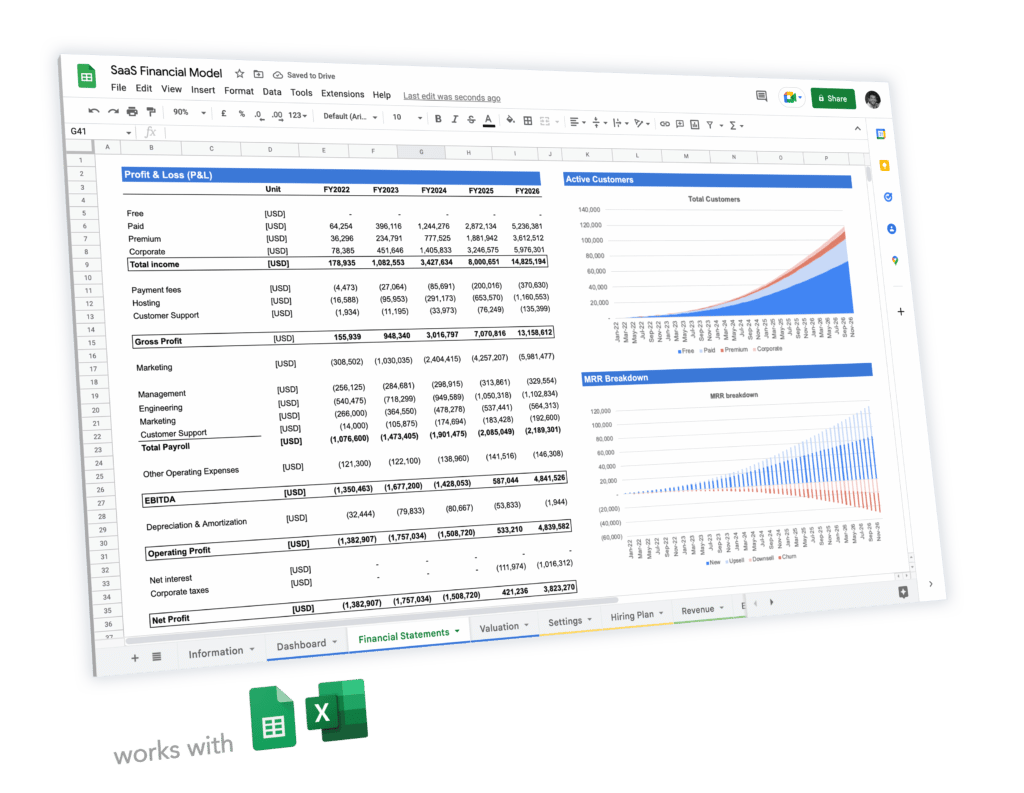 Expert-built financial model templates for tech startups
5-year pro forma financial model
20+ charts and business valuation
Free support