How To Build a Financial Model For a CBD Dispensary?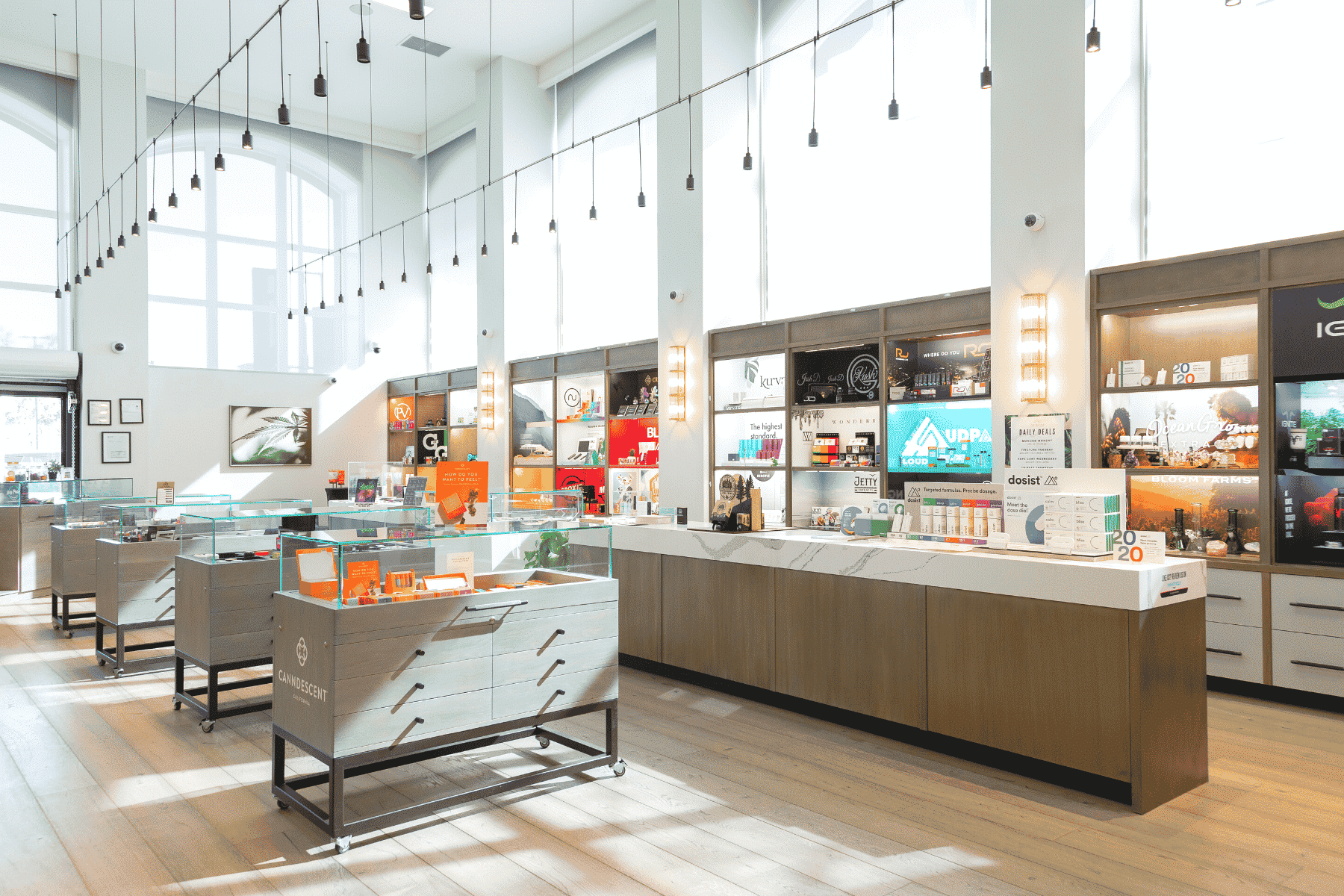 Every business needs a budget. Whether you want to understand what's your breakeven, your valuation or create a financial model for your Cannabis or CBD dispensary business plan, you've come the right way.
In this article we'll explain how to create powerful and accurate financial projections for a CBD dispensary business.
For more information CBD dispensaries, make sure to read:
How to Write a CBD Dispensary Business Plan: Complete Guide
How to Open a CBD Dispensary in 9 Steps?
How Profitable Is a CBD Dispensary?
1. Forecast customers & transactions
The first thing you need to do is to estimate the number of customers you will acquire, and retain, over time.
The number of customers who make a purchase each month is the result of:
Customers = New customers + Repeat customers
New Customers
New customers are a function of the visitors that enter your store, and a conversion rate. For example: 400 visitors per week x 30% = 120 transactions a week.
Repeat Customers
There are multiple ways to do this.
The most accurate (and flexible) is to set a number of assumptions:
The percentage of your customers who are repeat (those who will buy 2 or more times in their lifetime from your store)
The purchase frequency (when they buy again, how many times a year do they do so?)
The churn rate (they will likely not buy forever, instead they might churn in average after 10 years or so)
This will allow you to accurately forecast the transactions made by repeat customers in the future and obtain something like the chart below.
Note that in this example, repeat customers represent 75% of total customers. Also, they come back multiple times a year, which explains why the number of transactions from repeat customers grows far more than new customers orders.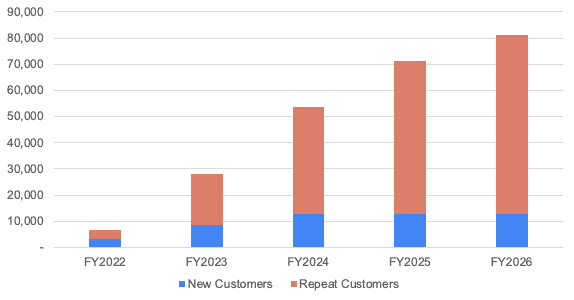 2. Forecast revenue
Once you have estimated the number of transactions, both from new and repeat customers, you can calculate revenue.
Revenue can be obtained by first segmenting transactions into different product categories (with each different prices and costs) for maximum accuracy.
You can do so by setting percentages for product sales mix as shown below. Note that in this example we've also added launch and end dates (if you plan to start and discontinue product lines at different times in the future.


You can now obtain your revenue projections as well as important metrics such as the average revenue per customer as shown below: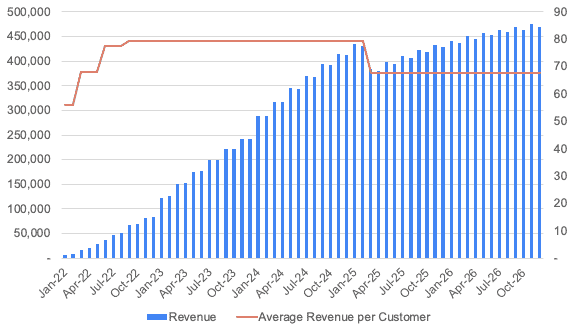 3. Forecast expenses
In addition to the one-off startup costs discussed here, you must also consider the total recurring cost of running a CBD dispensary store. Those expenses include:
COGS (Cost of Goods Sold)
The CBD market is highly competitive. So, it will be difficult to market products with high prices. It means that you must find and procure attractive products that will maximize your gross profits which are calculated by subtracting the cost of procuring the goods sold from the total sales revenue.
In general, you need to spend half of your revenue on procuring the CBD products you will be selling. Remember, COGS do not include overhead costs such as salaries, employee perks, utility expenses, etc.
Salaries
Monthly and hourly salaries are one of the major expenses you must consider. There will possibly be a store manager in addition to a receptionist and operations staff. If you are the store manager, that is one less expense to think about. Make sure that you must budget your payroll expenses accordingly.
The average hourly salary of store staff depending on the role can be anywhere between $10.91 an hour to $14.64 an hour. The job site "Indeed" provides a role-based breakup that you can find here.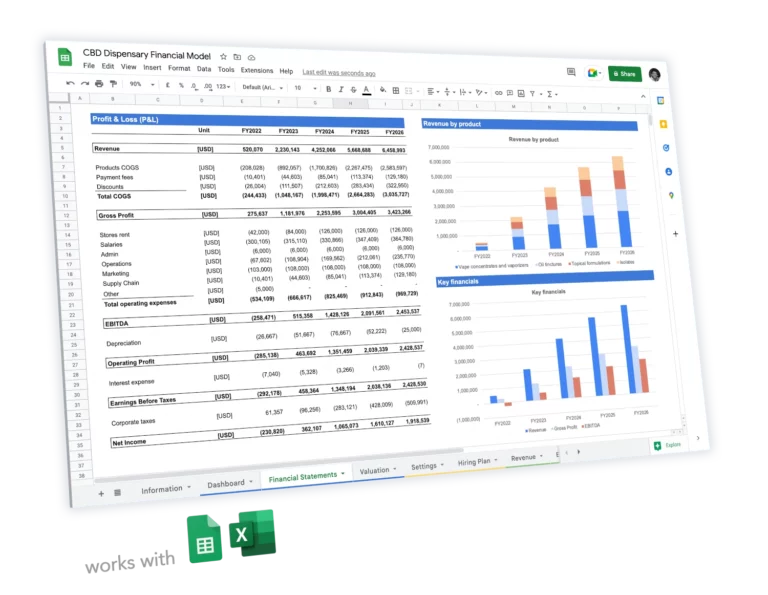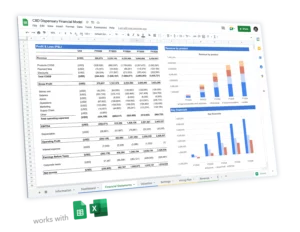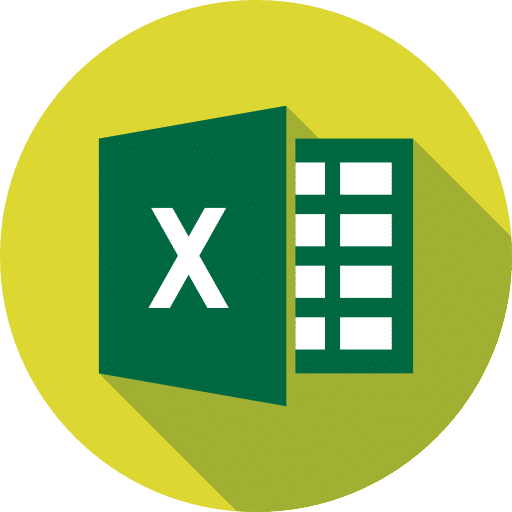 CBD Dispensary Financial Model
Download an expert-built 5-year Excel financial model for your business plan
Marketing & Advertisements
Yes, a CBD business is a profitable one, but there is high competition, too. You need to market your business through both online and offline channels.
Marketing expenses are usually high during the first 6 to 12 months when you need to promote your business aggressively to reach a stage of self-sustaining organic word-of-mouth growth.
For offline marketing, it is possible to reach a large audience through advertisement models like billboards, vehicle branding, pamphlets & flyers, gifts & cards, coupons, etc.
Similarly, for online marketing, you can maximize your reach through Google and other search engine ads, social media ads (such as Facebook, Instagram, & Twitter ads), influencer marketing, etc.
The online advertisement cost will depend on the audience size and geographic location you are targeting. For instance, the average CPC (cost-per-click) for Google ads is $1.76.
Utility Bills & Janitorial Services
Do not forget the utility expenses such as water and electricity bills. There will be cleaning services, too. The national average for commercial cleaning, according to Home Advisor, is $0.11 per square foot. You can also go for hourly rates or a fixed monthly rate. The overall cost will depend on your store size and the type of cleaning you need.
Bookkeeping Fees
If you want to run your CBD store business smoothly and want to ensure that your finances are in place, you will need bookkeeping.
You can opt for an accountant, and according to the U.S. Bureau of Labor Statistics, you will incur an annual cost of $45,560 for that. This translates to approximately $3,800 monthly expense for hiring an accounting clerk.
Alternatively, you can opt for accounting software like Quickbooks which can cost anywhere between $12.50 a month to $90 a month depending on the plan you are selecting.
Insurance
Even though you are not manufacturing CBD products, but only selling them through your CBD store, you must get insurance.
The most important one is the CBD product liability insurance. According to Castle Rock Insurance Agency, topical and ingestible CBD products can have up to $2,500 yearly premium or more. There are no standard rates available, and the asking premium rate depends on the risk propensity of the products you are selling.
Apart from that, you must consider property insurance, workers' compensation, directors' & officers' insurance, and more.
Additional Recurring Costs
There will be a few more additional recurring costs that you should consider while preparing your budget. Those costs include:
POS System: There is a one-time hardware expense that will cost up to $1,100. Additionally, there is software expense that can be anywhere between $39 to $69 a month.
Website (Optional): If you have a supporting online store or a supporting website to provide information about your store, there will be domain renewal, hosting, and website maintenance charges. Learn more about the cost of starting and operating a CBD online store.
3PL (Optional): If you have a supporting e-commerce or online shop, you will have a recurring third-party logistics cost, which can be anywhere between 20-30% of your total inventory (if you opt for 3rd party warehousing).
For example, this is what the breakdown of expenses could look like: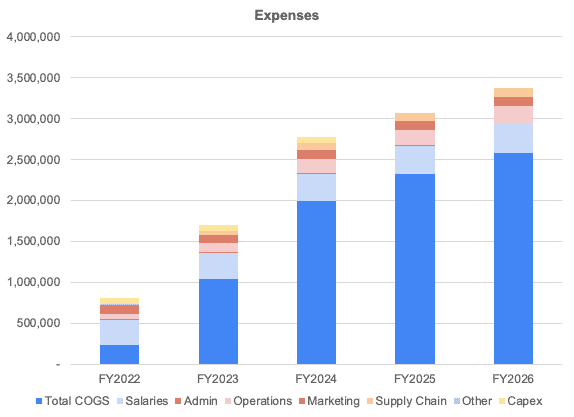 4. Build your P&L And Cash flow
Once we have forecasted revenues and expenses, we can easily build the profit-and-loss (P&L) from revenues down to net profit. This will help you to visualise key financial metrics such as Gross Profit or EBITDA margin as shown below: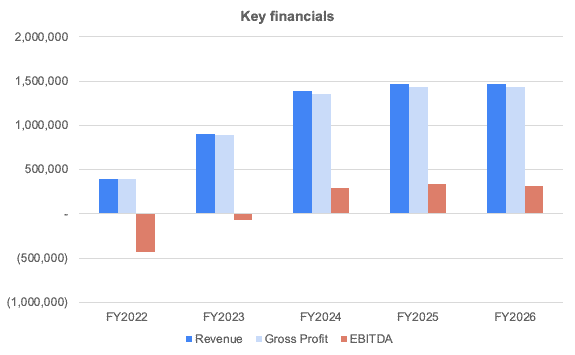 The cash flow statement, in comparison, needs to include all cash items from the P&L and other cash movements such as capital investments (also referred as "Capex"), fundraising, debt, etc.
Cash flow is vital as it will help you understand how much funding you should get, either from investors or the bank (SBA loan for example) to start and run your own CBD dispensary.
In this chart below, we're showing you an example of a typical costs a CBD dispensary would incur, from marketing, capex to salaries.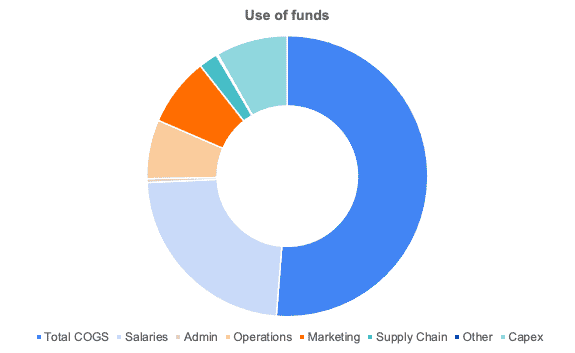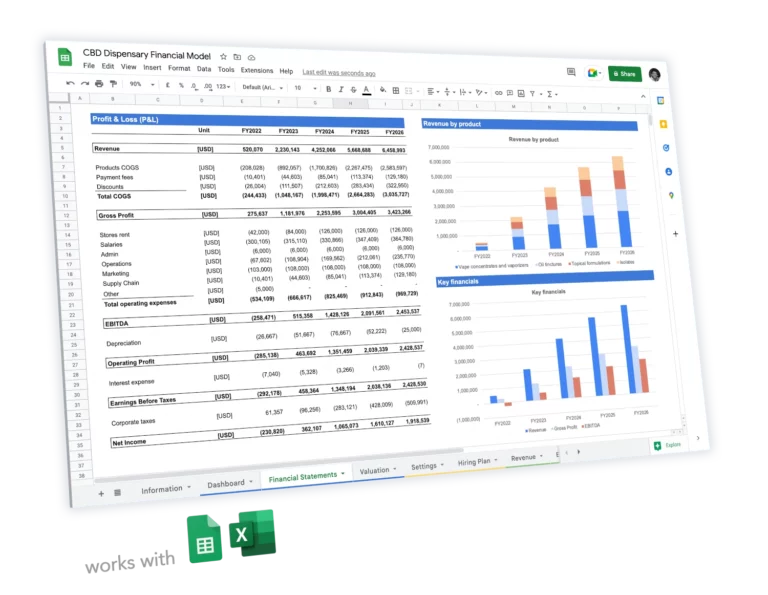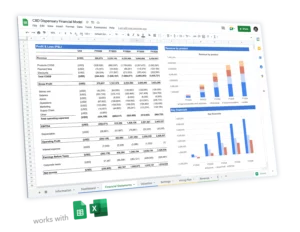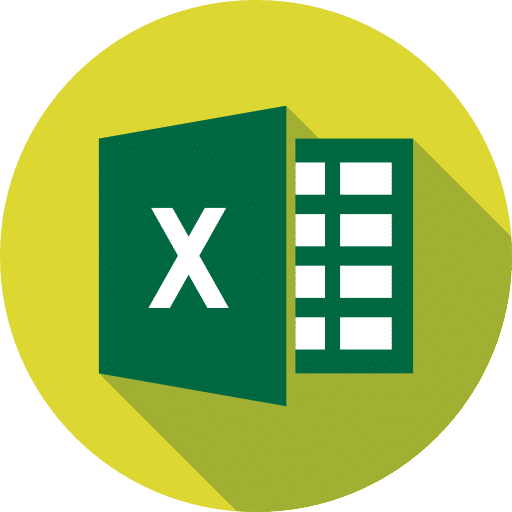 CBD Dispensary Financial Model
Download an expert-built 5-year Excel financial model for your business plan