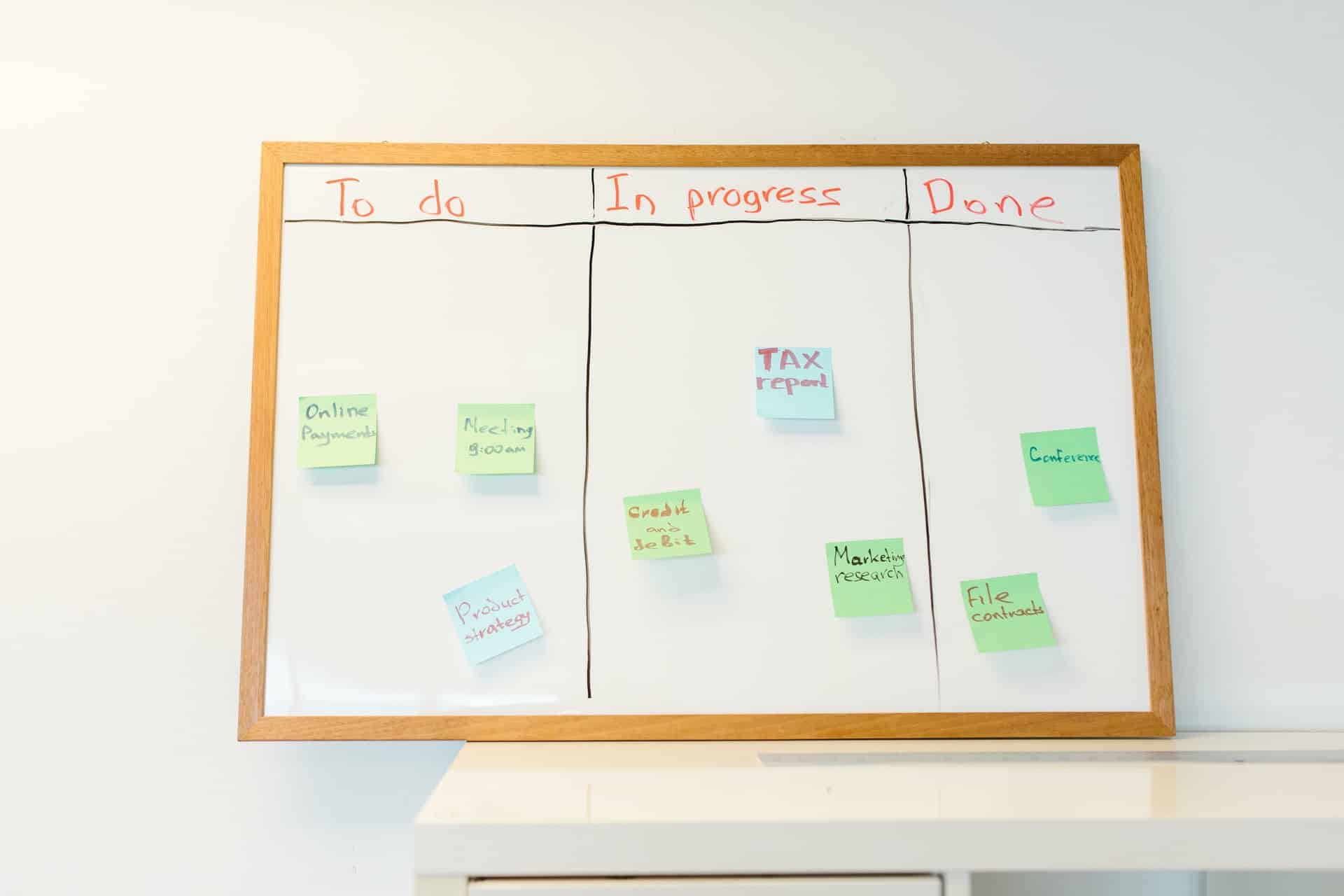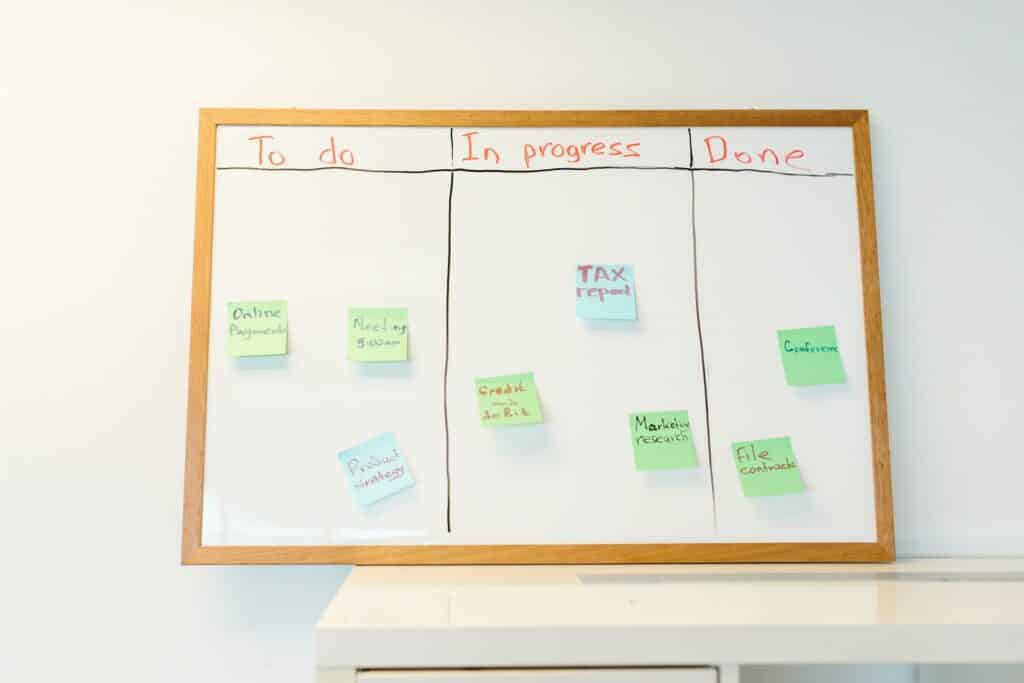 Fundraising Checklist: 7 Must Haves For Seed Startups
Fundraising is all about the timing. Pre-seed, seed and Series A+ have very different requirements. So if you're about to raise seed funding for your startup, there are a number of things you'll need to show investors so they get onboard.
Without it, don't even bother raising seed financing, you might just as well look for pre-seed instead.
If you aren't sure whether you should raise seed or Series A, we've written a detailed checklist on the top 10 must haves for Series A startups.
Before we dive into each of them, have a look at the full list of our seed fundraising checklist for startups below:
1. Have A MVP
As explained in our article here, pre-seed and seed funding are 2 very different things. Whilst pre-seed often comes from friends & family money (or sometimes angels), it is often limited to $250k maximum.
Pre-seed is literally to get startups off the ground so that founders can start working on product and prepare a MVP.
Therefore, seed financing only happens once you have already built a MVP. Only then you can show investors a working product for which you would ideally have early-adopters.
Early-adopters will allow you to refine and adapt your product so that you can find product-market-fit later on, and hopefully reaching out to customers more aggressively at Series A stage.
This explains why seed startups that don't have yet a MVP don't succeed in getting funded. Investors (angels and seed VC funds) turn down their pitch decks as they're only at the idea phase.
If you want to increase your chances of getting seed funding, make sure you already have early traction (early-adopters for your product). This isn't a must, but a nice-to-have for seed startups.
2. Build A Complete Co-Founding Team
Seed startups need to have a complete co-founding team.
This doesn't mean you need to fill all the key management positions before raising seed funding. If you're missing a CMO and/or a CSO, that's ok. Yet, don't try to raise seed funding if you have a tech-enabled product but you're still looking for a CTO.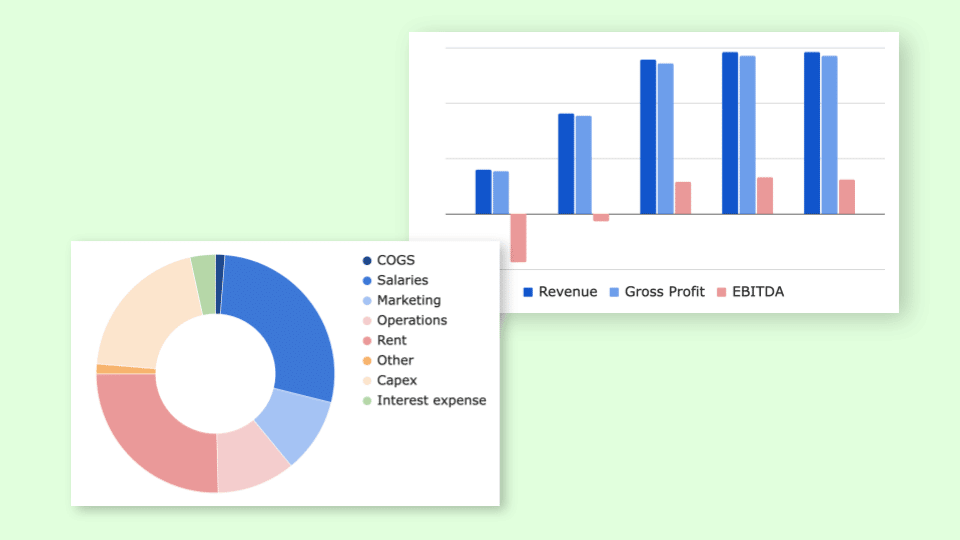 Expert-built templates for tech startups
Investor-friendly

Easy-to-use Excel & PPT templates

CPA-developed financials

30+ charts and metrics
3. Have A Solid Narrative
Seed financing rounds are notoriously difficult to get as startups are at a cross-road between the idea phase and the sales rollout of their finished product.
As such, seed startups need to convince investors they're the right investment candidate and they're able to execute their plan (more on that below).
If you've already started building your pitch deck, this is what you need to show with the problem and solution slides.
The key question you should be able to answer is: why now? The questions takes multiple forms, the more answers you can find, the better:
Why is your solution relevant to the problem you've identified?
Why you? What is it that you can relate to the problem at the personal level?
4. Have A Clear Plan
This might sound obvious but it isn't necessarily.
You are raising capital for your startup to reach/complete certain milestones. These can be, for example, reach a certain amount of customers, revenue, launch a specific product and/or product feature, or simply profitability.
These milestones will differ whether you raise Seed, Series A or even Series B+.
What is your goal for this round? Are you focusing on growth or profitability?
Think about this: many startups could actually be profitable much earlier than they actually turn out to be. The reason why is because founders and investors would rather invest further into growth before focusing on profitability. There can be a number of reasons for that, most often it's to reach a certain scale to increase barriers to entry and the business' defendability.
If you haven't do so, make to read our article on the top 10 deal questions VCs will ask for your fundraising round.
5. Get Your Timing Right
When it comes to product launches, timing is everything.
You startup exists because it aims to solve a problem. The solution you bring to the market either doesn't exist anywhere, or is better than current alternatives. Also, the timing needs to be right: Snapchat's failed Spectacles launch is probably one of the best examples recently.
Same goes for fundraising.
Successful Series A aren't raised because of some startup's low cash balance urgency. Instead, they are raised because there is a clear need to raise such round, and more importantly, a clear need to raise at that exact moment.
Are you trying to expand your reach and invest in marketing acquisition as you've just found product-market fit? Or are you raising to invest in another customer segment to benefit from macroeconomic factors or simply to crush competitors before they scale?
6. Understand Your Financials
Startups that successfully raise Series A rounds or above have a much deeper understanding of their finances and how to manage them.
Indeed, proving investors you understand the intricacies of your startup's finances will give you a clear edge as you show them you understand well your business.
Investors will give more credit to entrepreneurs who are finance savvy, as they are less prone to mistakes when managing their finances.
More importantly, investors will give more credit to founders with financial projections based on verified assumptions and reasonable targets. When preparing your financial forecasts, make sure to calculate expected revenue using market size, market share and/or user adoption rates for instance. The more you justify your plan with verified assumptions, the more credible it will be.
Understanding your financials will not only give you better chances of raising. Also, you will get a better deal as you will:
Know how much you need to raise
You have a good idea of your business's valuation
For more details, read our article on why you should have a solid financial model for your fundraising.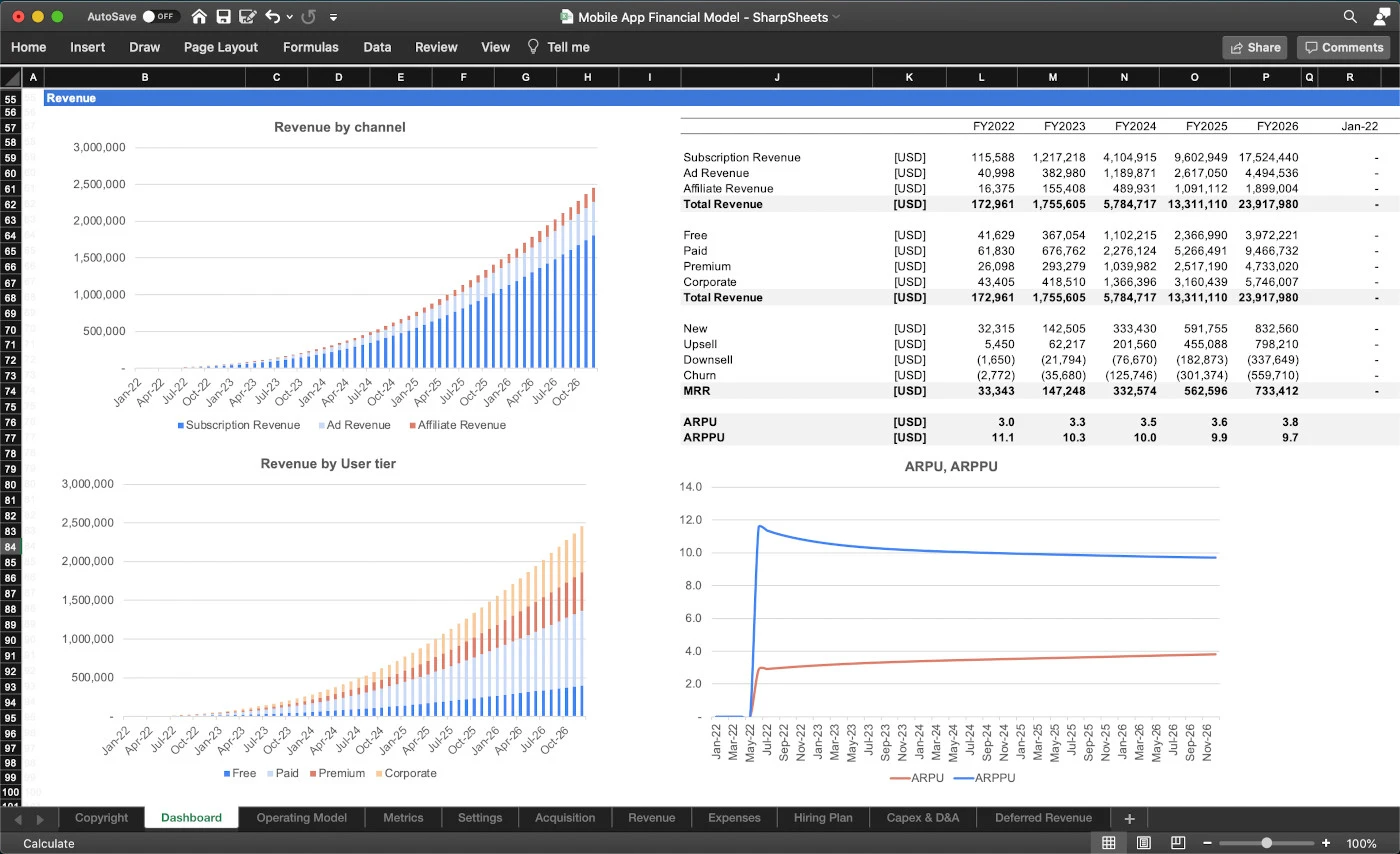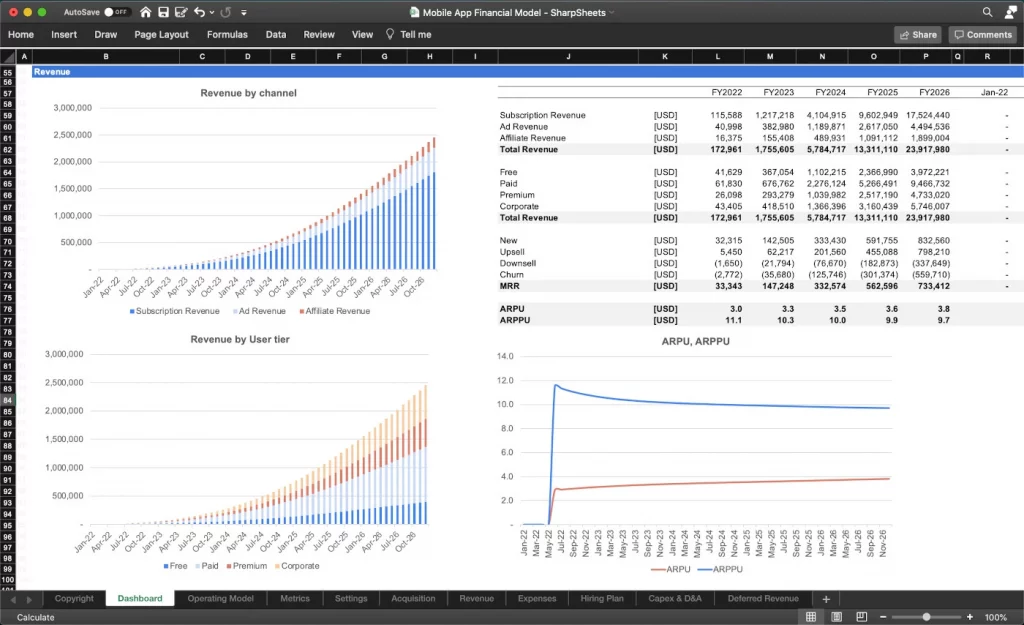 Need a financial model?
✓ Fully editable
✓ Charts & metrics
✓ Tutorial + how-to video
✓ Free email support
7. Prepare A Rock-Solid Pitch Deck
The last step you will need to complete before you can even start contacting investors and VCs for your Series A fundraising is preparing your startup's pitch deck.
There are countless companies, now worth billions of dollars, that raised Series A in the 2000's and early 2010's with unstructured and/or poorly designed pitch decks. Unfortunately for you, this doesn't happen anymore.
Indeed, over the years, VCs have become more and more stringent when it comes to pitch deck. This is simply due to the ever-increasing competition from startups worldwide.
Make sure your pitch deck looks concise, structured and visually impeccable. If you need help to build a pitch deck for your startup, have a look at our articles below:
Are you ready to raise seed funding for your startup? Have a look at our 7 must have fundraising checklist for seed startups here.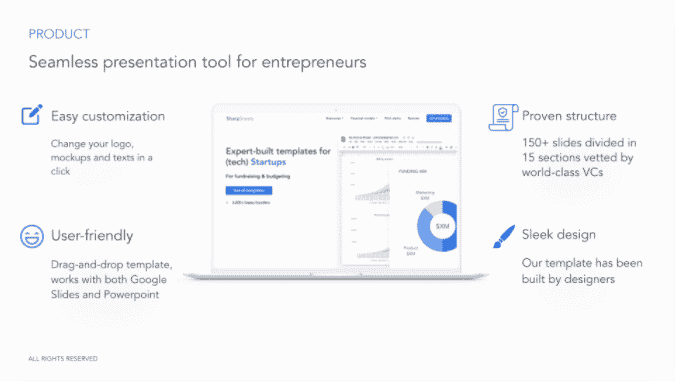 Need a Pitch Deck?