Germany's R&D tax credit is one of the most under-appreciated government benefit scheme for German startups. Indeed, most German founders have actually never heard of the R&D tax credit before. Unfortunately, they are missing on up to 25% of their R&D costs paid back!
In this article we'll explain you what exactly is the R&D tax credit for businesses in Germany, why it's especially relevant for startups and how it works.
Is your startup eligible for the R&D tax credit? How much can you claim? What does it mean for your runway? We will cover:
What Is Germany's R&D Tax Credit?
Created in 2020 by the German Research Allowance Act (Forschungszulagengesetz), the R&D tax credit is a tax incentive program to promote companies of all sizes investing in research & development (R&D).
In simple terms, any eligible business can claim qualifying R&D expenses under the German R&D tax credit scheme, and in return receive up to 25% of this amount as a tax credit. Tax credit are used to offset corporate taxes any business needs to be pay at the end of the fiscal year.
Also, the maximum that can be claimed is €4 million R&D costs. So this means that the maximum tax credit you can get is €1 million per fiscal year. Therefore, that's potentially €1 million in savings per year, if you claim €4 million in qualifying research & development expenses.
Is Your Startup Eligible?
Virtually all types of businesses are eligible, from sole proprietorships, partnerships to corporations.
Only companies falling under the General Block Exemption (GBER) regulation aren't eligible. Yet, as the GBER exemption mostly targets businesses in financial difficulty, your business shouldn't be concerned.
What's more is that all startups, profitable and loss-making businesses, are eligible. Indeed, it doesn't matter if your startup isn't profitable yet (and therefore doesn't have any corporate tax liability to offset against the R&D tax credit).
Loss-making businesses, including startups, can instead carry forward the tax credit they're entitled to in the future. As such, they can use it when they turn profitable and reduce their tax expense accordingly.
What is qualifying R&D?
Any expense that fall under either fundamental research, industrial research or experimental development can be claimed. This includes, for instance, development costs for software businesses.
Yet, there are a few caveats. For example, a business cannot claim R&D expenses for a project which is:
Already established and market development (commercialisation) is the only objective
Deemed as routine development (for example, periodical improvements)
Therefore, before applying, you need to assess what are the costs incurred by your business that fall under research and development, yet aren't purely related to commercialisation or routine improvements of your product(s) and service(s).
How Much Can You Actually Get?
The rate that you claim depends on the type of expenditure. There are 2 types of R&D expenditures that can be claimed under the scheme:
Salary and Wages: 25% Rate
Salary and wages (including social benefits expenses) of employees involved in research and development can be claimed at a 25% rate.
Therefore, if for example you spend €1M salaries in a fiscal year for your back-end engineers, you can receive €250,000 back in tax credit.
Subcontractors: 15% Rate
Any subcontractor expenses involved in research and development can be claimed at a 15% rate.
For example, if you spend €1M in a fiscal year to a 3rd party engineering consultancy firm to develop your company's proprietary fulfilment tracking system, you can receive €150,000 back in tax credit.
All qualifying R&D expenses can be added and claimed at the appropriate rate, at a maximum of €1,000,000 total tax credit per fiscal year.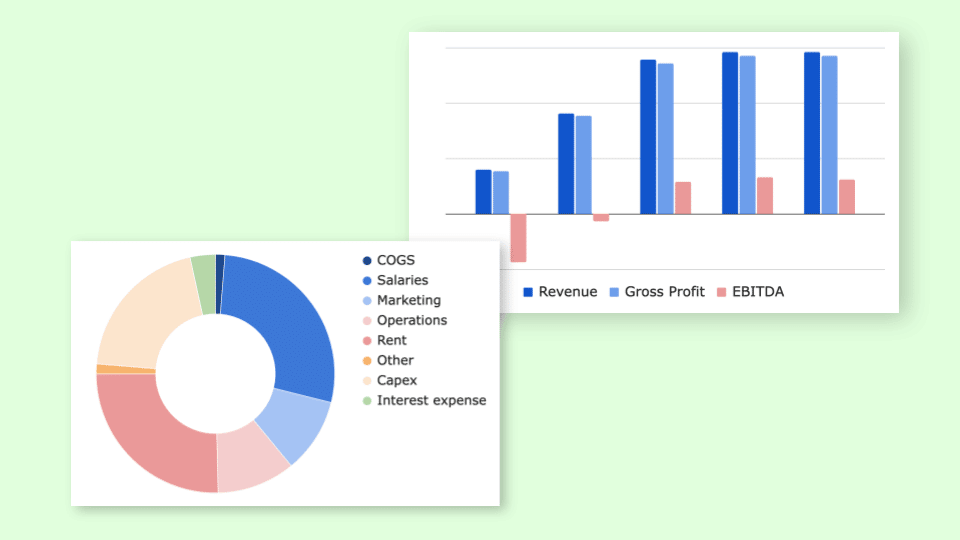 Expert-built templates for tech startups
Investor-friendly

Easy-to-use Excel & PPT templates

CPA-developed financials

30+ charts and metrics
R&D Tax Credit: A Case Study
Let's use the example of a loss-making tech startup below to understand clearly how Germany's tax credit works:
| | Fiscal year 2021 |
| --- | --- |
| Revenue | €6,000,000 |
| R&D expenses | €4,500,000 |
| of which qualifying expenses (salaries) | €1,500,000 |
| of which qualifying expenses (contractors) | €1,000,000 |
| Other expenses | €5,000,000 |
| Total expenses | €9,500,000 |
| Corporate taxes | €0 |
| Net profit / (loss) | €(3,500,000) |
Let's assume the business in consideration is eligible as it doesn't fall under the GBER regulation mentioned above.
In this scenario, the company can claim the sum of:
Salaries: €1,500,000 x 25% = €375,000 tax credit
Subcontractor: €1,000,000 x 15% = €150,000 tax credit
So here the startup can claim a total of €525,000 tax credit under the R&D tax credit scheme.
Yet, because the business isn't profitable in 2021, it has no choice but to carry forward the €525,000 tax credit in the future.
Assuming the business turns profitable and makes a €2,000,000 profit in the next fiscal year, it can use its outstanding tax credit to reduce its corporate tax to zero, and carry forward the remaining €225,000.
Now, assuming the business claims the same R&D expenses in the future, its corporate tax savings would look like this:
Year
2021
2022
2023
Profit / (loss)
€(3,500,000)
€2,000,000
€10,000,000
New tax credit
€525,000
€525,000
€525,000
Outstanding tax credit
€525,000
€525,000 + €525,000
– €300,000
= €750,000
€750,000 + €525,000
– €1,275,000
= €0
Corporate tax (before adjustment)
€0
15% x €2,000,000
= €300,000
15% x €10,000,000
= €1,500,000
Corporate tax (after adjustment)
€0
€300,000 – €300,000
= €0
€1,500,000 – €1,275,000
= €225,000
Cash Savings
€0
€300,000
€1,275,000
Why Does It Matter For Your Runway?
Understanding how Germany's R&D tax credit works for startups can help you save significant amount of money. Indeed, if used correctly, the R&D tax credit can save startups up to 25% of their R&D expenses per year, capped at €1 million, decreasing cash burn and significantly improving cash runway.
That's why founders should always be mindful of taking into consideration potential R&D tax credit benefits in their cash flow forecasts.
Yet, don't be too optimistic either: you can't reasonably assume all your R&D expenses qualify under the scheme. Indeed, if you're too optimistic, you might have some bad surprises down the road.
So when it comes to forecasting tax credits in general, make sure to ask your accountant whether you qualify to avoid mistakes.
Note: most startups capitalise a part of their R&D expenses. Indeed, there are clear advantages to capitalise your R&D expenses as a startup. If you aren't familiar with R&D capitalisation, you might be missing on significant savings. For more information, read our article here.
More Free Resources For German Startups
We have lots of free resources for German startups. Have a look at our articles below: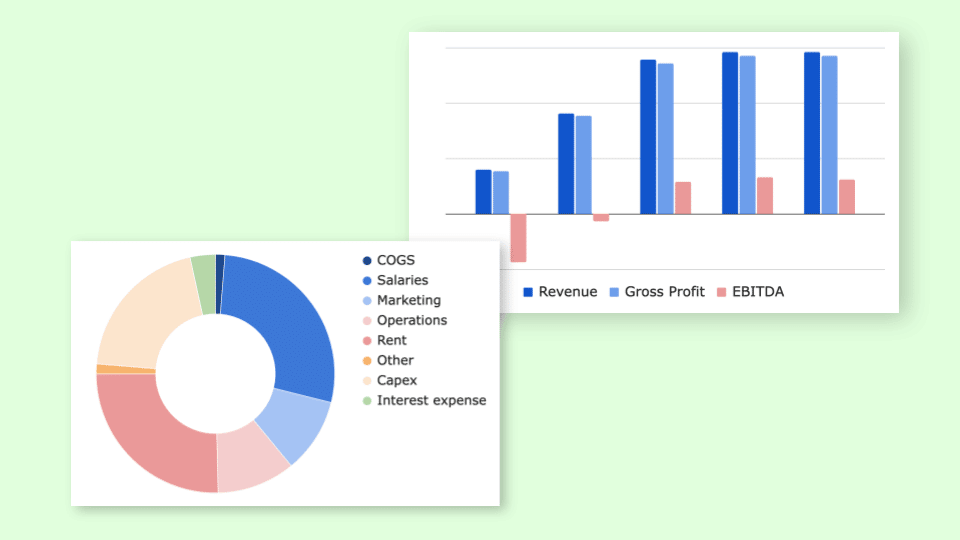 Expert-built templates for tech startups
Investor-friendly

Easy-to-use Excel & PPT templates

CPA-developed financials

30+ charts and metrics