Top 5 Startup Accelerators in Hawaii [2022]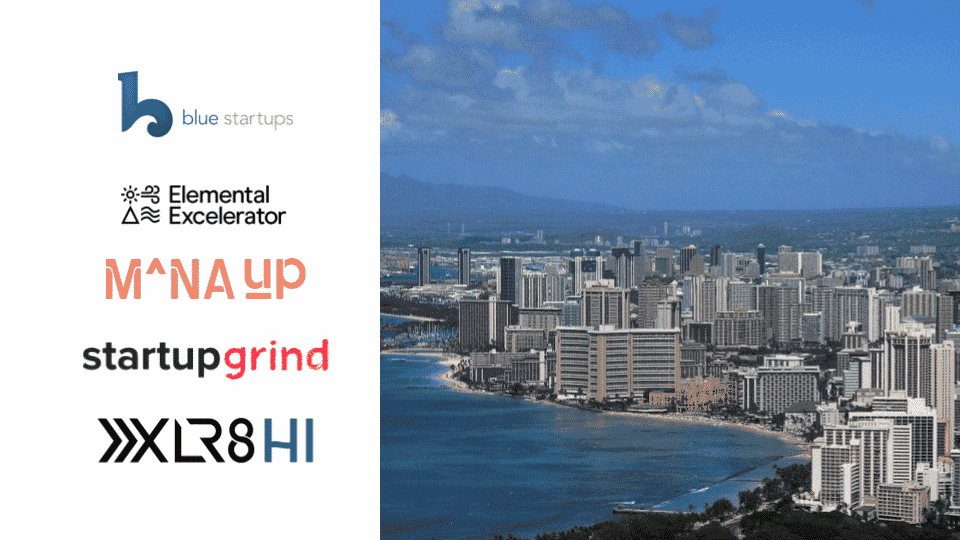 Are you looking for capital and/or mentorship for your startup in Hawaii? Beyond funding, Hawaii's startup accelerators also offer founders incredible valuable support for product development, sales and marketing.
Whether you are looking to find a co-founder, build your MVP and/or get the seed money you need to scale up, accelerators are the way to go!
In this article we have listed our top picks for the best startup accelerators in Hawaii. So, if you haven't yet started to apply, here is a great place to start learning about them.
This article is part of a series where we present you the top incubators and accelerators across the US. For the West, check out our rankings for San Francisco, Los Angeles, San Diego, Las Vegas and San Jose.
Looking for Hawaii's best venture capital firms instead? Check out our ranking here.
Top 5 Startup Accelerators in Hawaii
Here's a summary of our top 5 picks for Hawaii's best startup accelerators (in alphabetical order):
| Name | Startups accelerated to date | Program length | Investment size | Sector focus |
| --- | --- | --- | --- | --- |
| Blue Startups | 55+ | 13 weeks | $100,000 | Technology |
| Elementar Excelerator | 117 | 6 months | Up to $500,000 | Mobility, food & agriculture, water, recycling, and energy sectors. |
| Mana Up | 62 | 6 months | None | Retail, beauty, or value added food products |
| Startup Grind | 612 * | N/A | None | Sector agnostic |
| XLR8HI | 30+ | 1 month | None | Sector agnostic |
* Group members
Fundraising?
Download a financial model template, fill it out in minutes and get funded
20+ charts & metrics

Video tutorial

Free expert review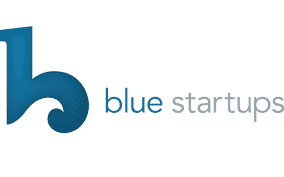 Blue Startups accelerator targets technology startups that focus on travel tech, software, and sustainable solutions.
The intensive mentor-driven program guides entrepreneurs on lean product development and go-to-market strategies. Besides the training, the participants also have access to over 160 entrepreneurship-focused mentors.
Successful founders receive up to $100,000, of which 25% goes into funding space, education needs, business mentorship, and other development services. The remaining percentage comes as follow-on funding, based on milestones met during the program.
The Blue Startups program also features cohort working spaces and shared facilities.
Elemental Excelerator program invests in growth-stage companies and helps them build world-changing companies. The accelerator program targets companies building solutions within the mobility, food & agriculture, water, recycling, and energy sectors.
Therefore, Elemental Excelerator works with entrepreneurs and offers investment opportunities to help founders reach the new commercial inflection points.
Besides, the program includes training to enable the companies to minimize the risks of venturing into new product lines.
In addition, the program targets market intelligence, sales and growth, operational scale-up, and access to strategy coaching.
The accelerator has 3 separate programs, with investment up to $500,000.
Mana Up is a 6 months accelerator program designed to assist startups in uncovering high-impact sales opportunities and tackling operational challenges.
Therefore, the program involves weekly workshops and networking opportunities where startup founders meet industry experts. Additional perks include curated mentorship programs and an introduction to a new sales channel.
Mana Up prefers companies focusing on retail, beauty, or value-added food products. Yet, to apply your business would have to generate at least $100,000 annual revenue.
Startup Grind is an accelerator program focused on helping entrepreneurs identify the best strategies for growing their businesses.
Therefore, the accelerator program includes a highly curated set of resources, classes and workshops to assist the entrepreneurs in running their businesses. Their education programs cover content to assist the startups in building, growing and scaling their companies.
XLR8HI is one of Hawaii's top startup accelerators. Their accelerator program seeks to assist entrepreneurs in refining their business models. Therefore, XLR8HI organizes curated business coaching and mentorship session. In other words, the business coaching aims at identifying the key priorities and action items required to advance the business over the next year.
The business accelerator program also features numerous networking opportunities. Thus, the participating founders meet and learn from like-minded entrepreneurs, experts, and innovators.
Founders also learn how to craft a compelling pitch to attract financing. Finally, XLR8HI's program ends with the pitch day, where founders have the opportunity to hear from active investors.
Fundraising?
Download a financial model template, fill it out in minutes and get funded
20+ charts & metrics

Video tutorial

Free expert review