Are you looking to start your own coffee shop business? As part of your business plan, make sure to consider the total cost and all the relevant expenses to start and run a coffee shop, from rental costs to equipment and salary expenses.
We've identified that it costs $38,000 to $130,000 to start a typical coffee shop with 200 customers a day, plus $38,000 to $55,500 monthly operating costs to run the business the first few months.
Want to know more? In this article we'll go through all the different costs you will need to incur to start your own coffee shop. Finally we'll also look at the break-even point for a typical coffee shop: when you can expect to make a profit.
For more information on coffee shops, make sure to read our guides below:
How To Open a Coffee Shop In 10 Steps
How To Build a Financial Model For a Coffee Shop
How to Write a Coffee Shop Business Plan: Complete Guide
9 Coffee Shop KPIs to Track (and How to Calculate Them)
Coffee Shop Startup Costs
According to Investopedia, a sit-down coffee shop typically costs between $60,000 and $275,000 to set up. In addition, a licensed brand name may cost up to $315,000.
Logically, the total cost to start a coffee shop depends on a number of factors: size, location, facilities, etc. So we've decided to give you below a clear overview of all the key expenses you can expect for a typical coffee shop.
Note that these costs are for illustrative purposes and depend on a number of factors, among others: your coffee shop location, the size of the store and whether you decide to purchase or lease the building and equipment.
| Startup cost | Amount |
| --- | --- |
| Coffee machines | $4,000 – $12,000 |
| Building refurbishment | $20,000 – $100,000 |
| Initial inventory | $14,000 – $17,500 |
| Licenses | $500 – $1,000 |
| Total | ~$38,000 – $130,000 |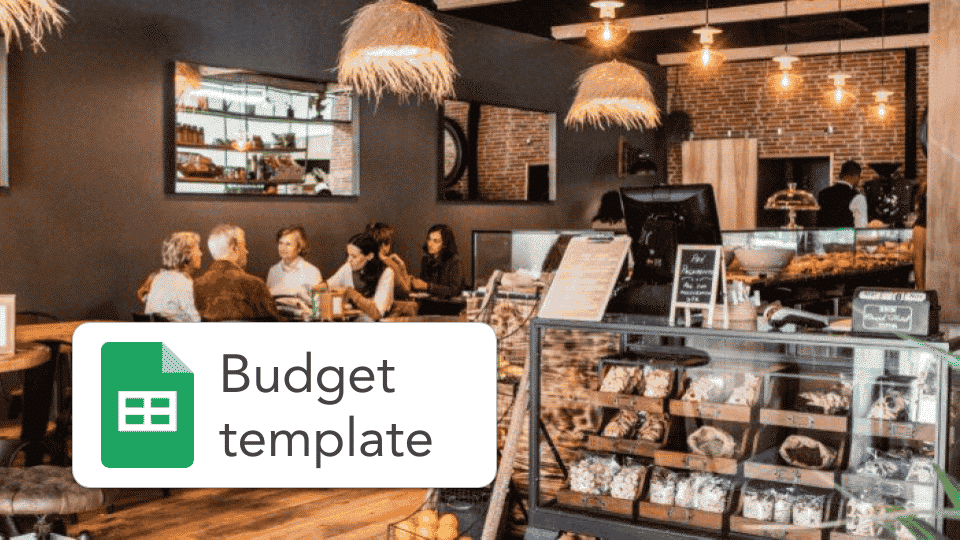 Download the Coffee Shop financial model template
Lender & investor-friendly

Easy-to-use Excel template

CPA-developed financials

30+ charts and metrics
Coffee machines & equipment costs
Unsurprisingly, coffee machines will be one of the most important startup costs for any coffee shop. The type and number of machines you will need depend on the capacity, size of your store and the quality of coffee you offer.
The prices can vary significantly: according to Home Grounds, a commercial-grade coffee maker machine will cost you anywhere from $2,000 to $40,000 for the most expensive machines.
On average, you should be looking at a total cost of $4,000 to $12,000 for a semi-automatic espresso machine, espresso grinder, coffee brewer and coffee grinder.
Coffee shop renovation costs
You will likely need to do some refurbishing. At a minimum, you are looking at painting to regulatory compliance works (electricity, evacuation norms, etc.). This can cost anywhere from $20,000 to $100,000 and depends on the quality of the original building, the size of the coffee shop and the quality of appliances and furniture you choose.
Legal fees and licensing
Like any other business, you will have to incur legal fees and business registration fees. For corporations, limited partnerships, and limited liability companies, the business name filing fee is $25 and an additional county-specific fee. Typically, the corporation county fee in New York City is $100 and $25 for any other county in New York State.
Also, you will need a few licenses to operate. Make sure to check the relevant licenses that apply to coffee shops in your state.
Initial inventory costs
Before opening, you should budget for the initial inventory costs. This include the coffee beans but also the cup holders, bags, etc. Assuming you plan to purchase inventory to cover for the first 2 months of business, expect to pay anywhere from 20 to 25% of your sales (see below) for these 2 months.
Assuming you have on average 200 customers per day at the beginning (7 days a week) and you have an average order value of $6.20 (you also sell snacks and food), your first 2 months of revenue will be approximately $70,000. Assuming you pay 20 to 25% of your revenues in COGS, initial inventory costs are between $14,000 and $17,500.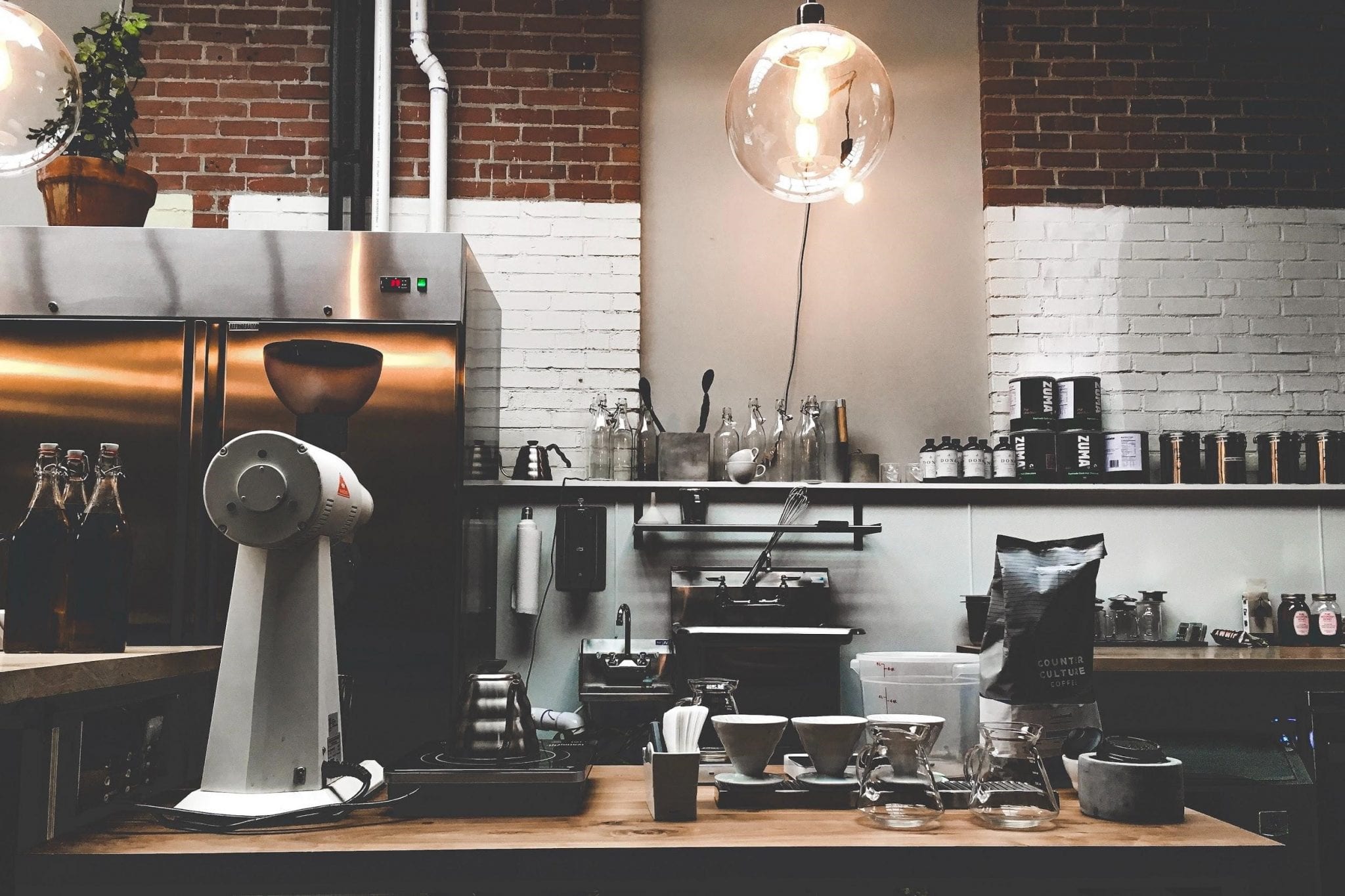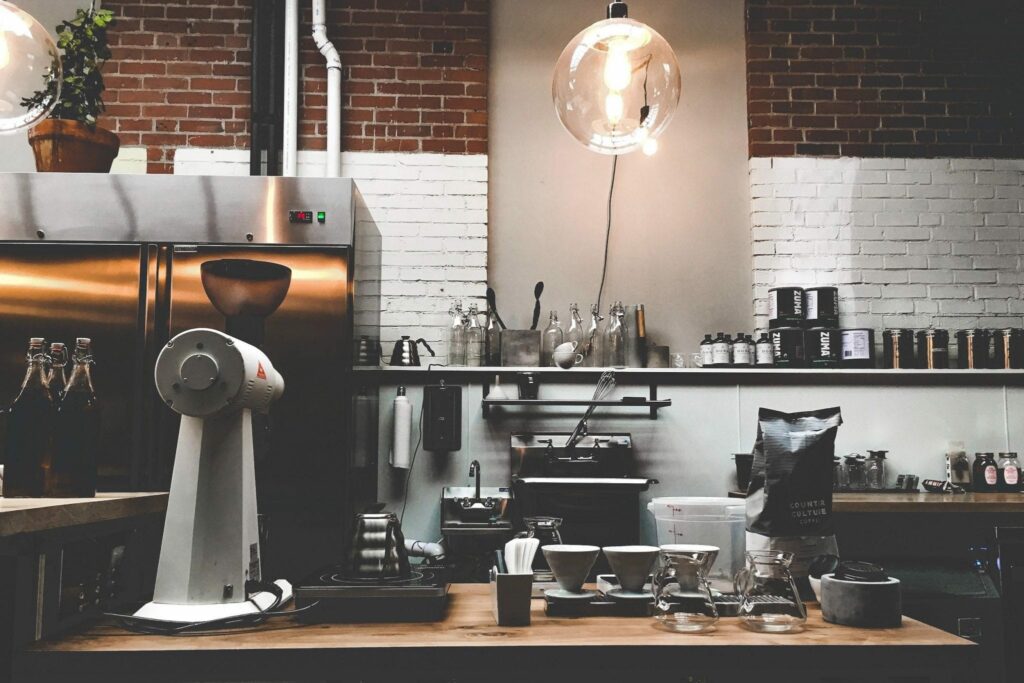 Coffee Operating Costs
In addition to startup costs to launch your coffee shop, there are a number of expenses you need to budget for to run the business. They are:
| Operating costs | Amount (per month) |
| --- | --- |
| COGS | $7,000 – $10,500 |
| Staff | $19,500 |
| Rent | $2,500 – $5,000 |
| Marketing | $2,000 – $5,000 |
| Total | $31,000 – $40,000 |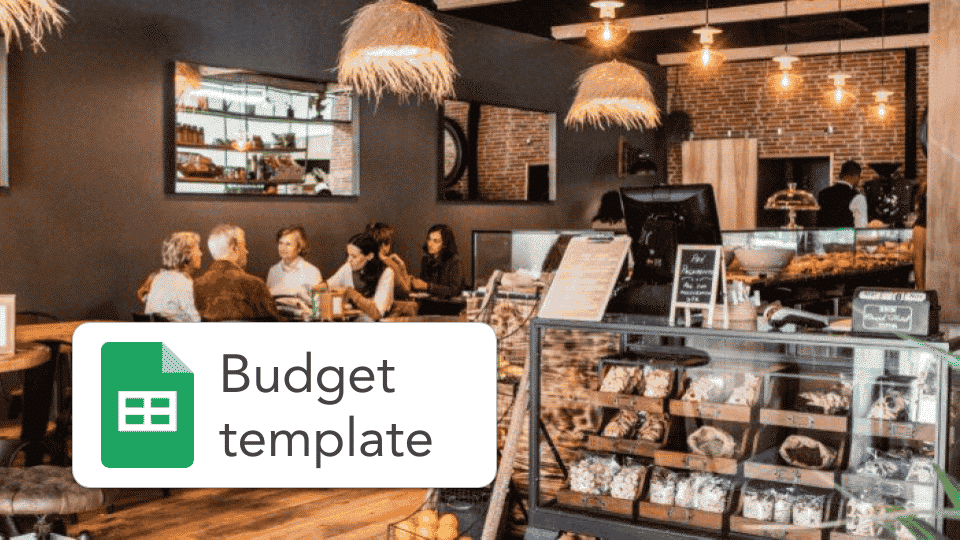 Download the Coffee Shop financial model template
Lender & investor-friendly

Easy-to-use Excel template

CPA-developed financials

30+ charts and metrics
COGS (Cost of Goods Sold)
The COGS are by definition variable costs. For a coffee shop, they can include the cost of sugar, coffee beans, milk, water, etc. On average, you should spend anywhere from 20% to 25% of your revenues in COGS.
Assuming 200 customers per day on average, and an average order value of $6.20, you should expect to pay between $7,000 – $10,500 in COGS each month (see above).
Coffee shop staff costs
With COGS and rent, payroll is undeniably one of the most important expense for coffee shops. According to salary.com, the average hourly wage for as of April 2022 ranges between $11 and $13, while a coffee shop manager earns between $31 and $44. However, the hourly rates vary based on the education level, additional skills, years of experience, among other factors.
Assuming you need 4 baristas full time ($30,000 yearly salary) plus a manager ($75,000), you should be looking at $19,500 in salaries each month (including 20% taxes and benefits).
Coffee shop rent costs
Another high operating cost are the premises of which the cost depends very much on the location. As an example, the average asking rate to rent commercial space in midtown NYC is around $86 per square foot.
So assuming you rent a 1,000 SF commercial space for $40 SF per year in a prime area of a major city in the US, the rent will represent over $3,500 per month.
Coffee shop marketing costs
You need to ensure proper marketing to attract reliable customers. Therefore, make sure you set aside a marketing and advertising budget. The total cost will depend on the medium used and the target audience.
Typically, marketing and paid advertising will cost more in the first 6 months of operation. Indeed, as you're opening up the business, you'll need a significant budget to promote your coffee shop before you can rely on organic growth (word-of-mouth).
Because coffee shops are local businesses, marketing will mostly be offline (posters, billboards, etc.) but should also include some online spending (especially social media).