Are you looking to open your own restaurant business? As part of your business plan, make sure to consider the startup and operating costs to open and run a restaurant.
We've identified that it costs anywhere from $484,000 – $685,000 to open a casual restaurant with 150 seats (2,500 sq. ft.) as well as $79,000 to $96,000 in operating costs per month to run the business the first few months.
Want to know more? In this article we'll go through all the different costs you will need to incur to open your own restaurant. Read on!
Restaurant Startup Costs
According to Restaurant Owner, the total cost to open a restaurant can range between $175,000 and $750,000.
But that can vary significantly because the total cost will depend on many factors like location, restaurant size, facilities, menu items you offer, and more!
So, we have decided to give you a clear overview of all the key expenses you can expect for starting a casual restaurant with 120 seats below. Note that these costs are for illustrative purposes and depend on a number of factors as explained earlier.
| Startup cost | Amount |
| --- | --- |
| Lease security deposit or loan down payment | $17,000 (lease) – $100,000 (buy) |
| Building improvements & renovations | $300,000 |
| Equipment & appliances | $50,000 – $150,000 |
| Furniture & tableware | $80,000 |
| Point-of-Sale system (POS) | $2,000 – $5,000 |
| Accessibility (regulatory compliance) | $30,000 |
| Legal fees & Licensing | $12,000 and $400,000 |
| Initial inventory | $8,000 |
| Total | $484,000 – $685,000 |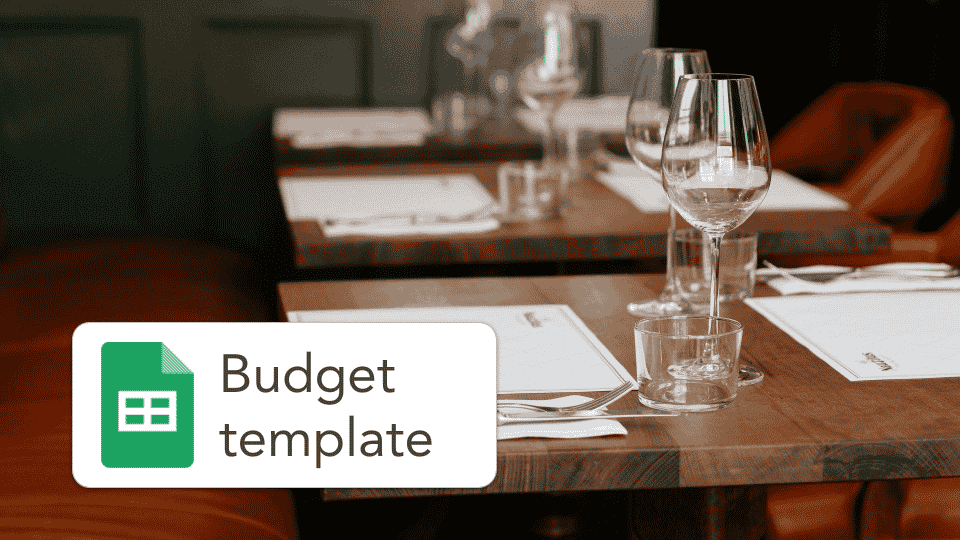 Download the Restaurant financial model template
Lender & investor-friendly

Easy-to-use Excel template

CPA-developed financials

30+ charts and metrics
Lease Security Deposit or Loan Down Payment
If you decide to lease a property, you must commit to occupying it for several years and pay a security deposit (refundable). This will vary depending on location and the size of the property. For instance, in downtown Los Angeles, the average rent you must pay for a restaurant space is $2.95 per square foot.
So, if you are leasing a 2000-square-foot-space, you can expect to pay a rent of $5,900. With that calculation, if you are required to provide a security deposit worth 3 months of rent, you have to set aside $17,700.
Instead of leasing a place, if you want to buy a commercial place, you will need to provide a down payment for the loan (unless you have a fat wallet) of at least 10%. So, if the commercial space costs $1 million, a 10% down payment will mean $100,000 in an upfront payment.
Restaurant renovation costs
Once you have the space, you have to remodel it to your specific needs. It depends on what you want. For instance, if you want to have a customized kitchen built, it can cost you anywhere between $250,000 and $350,000.
But refurbishing doesn't just end with your kitchen, there will be other expenses including paints, window treatment, flooring, etc., that, according to Lightspeed, can easily cost you up to $50,000 or even more.
A study of 350 restaurants outlined that the average cost per seat to build a restaurant is on average $2,500. So assuming you're opening a restaurant with 120 seats, this would cost you on average $300,000.
Restaurant equipment costs
Once you have your restaurant space refurbished, you will need to add equipment and appliances that include things like stoves, griddle, industrial mixers, a commercial dishwasher, a refrigeration unit, bar equipment, other utensils, and more.
According to Sage, this can cost you anywhere between $50,000 and $150,000 based on your scale of operations.
Of course, you can buy brand new ones, but there is always a possibility of reducing your costs by settling for second-hand equipment. Many restaurants that shut down their operations try to recover their costs by selling off their equipment.
Restaurant furniture & tableware costs
This is more or less a variable cost, but that variation is dependent on the quantity and quality you need. But anyway, you need to pay upfront. The expected cost for these elements and other decors can be $80,000 or more.
Point-of-Sale System (POS)
A POS system helps you to get paid easily, track your inventory, and track your orders. You will need one!
According to Cost Owl, a small restaurant can expect the following expenses for a POS system:
$1,500 to $5,000 for the hardware
$60 to $400 per month for software licensing
$200 to $500 for installation
These prices can definitely vary depending on the type of POS system you are settling for and the total scale of the operation.
For instance, if you need one terminal bundle, one kitchen display, two handhelds for servers, and one ticket printer, the hardware cost will be between $4,400 and $5,000.
In case you are opting for a cloud-based POS system offering discounted hardware, you need to pay $1,500 for the hardware for a single-register restaurant.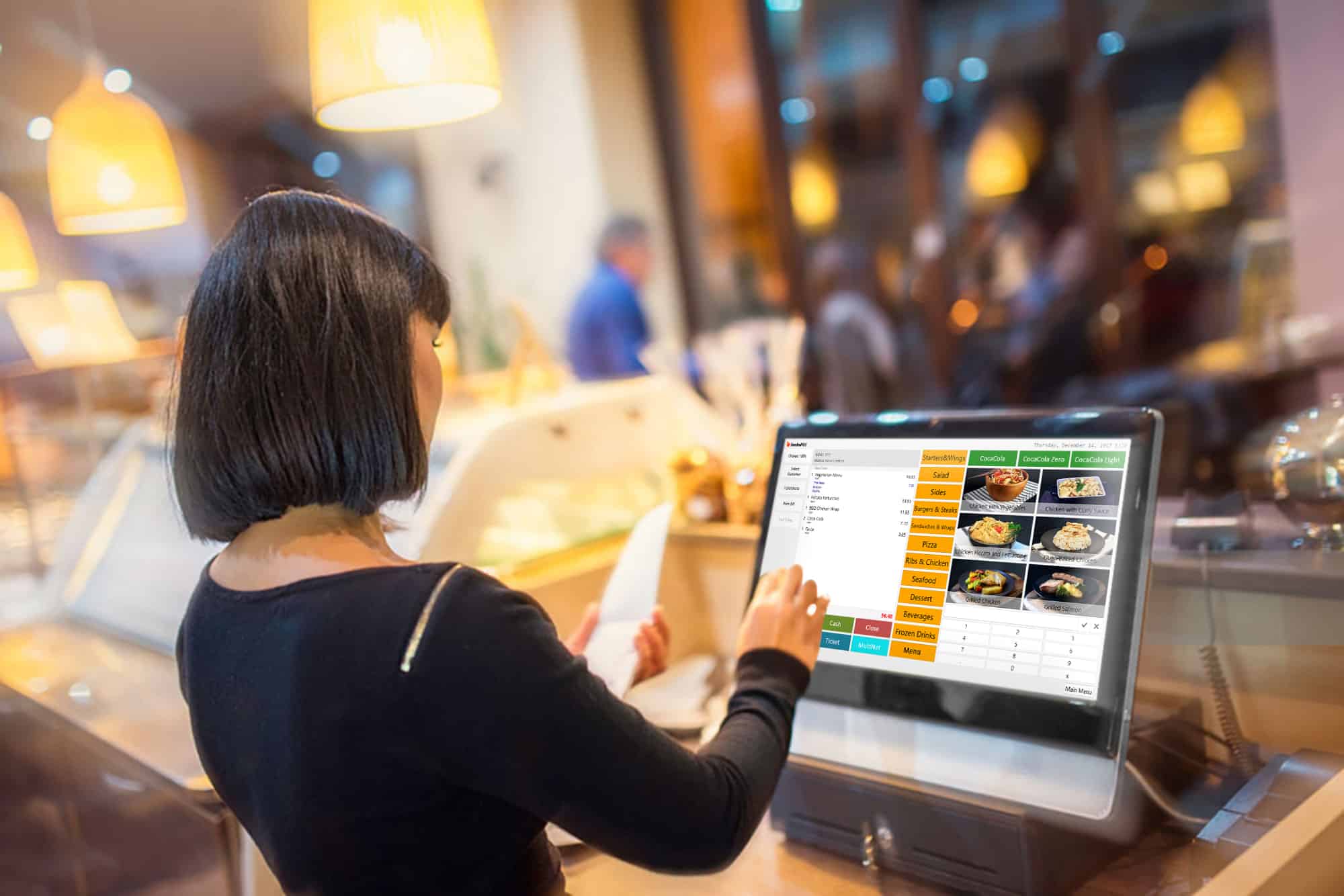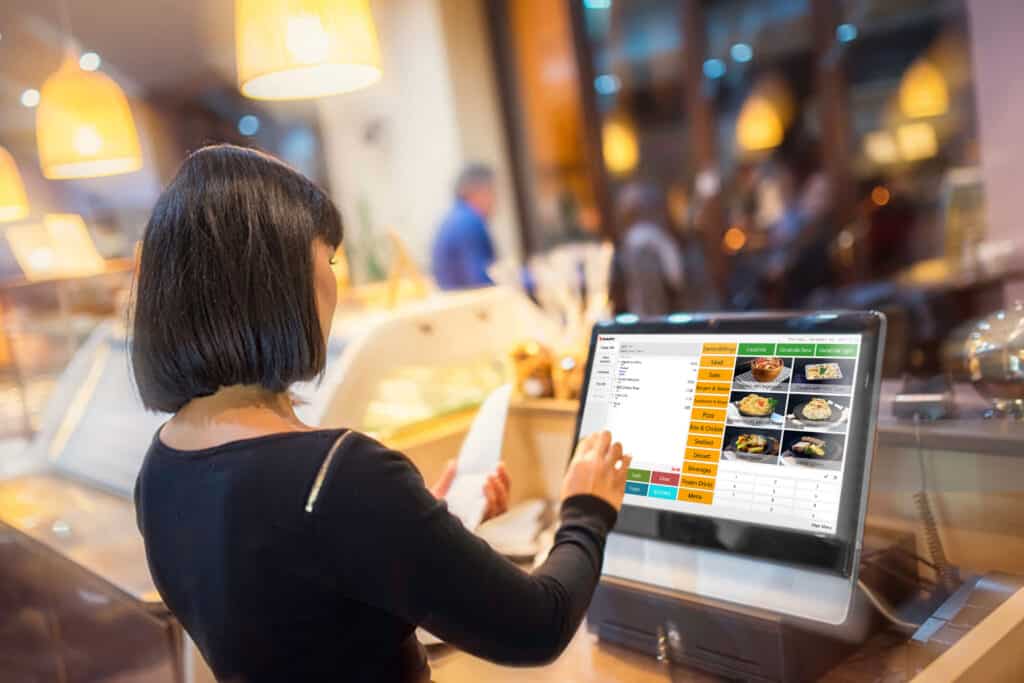 Accessibility
Unless you are going for a takeout-only restaurant, your restaurant must be ADA compliant. According to Sage, making your restaurant ADA compliant can cost $30,000 or more at the outset!
Legal fees & licensing
Like any other business, you will have to incur legal fees and business registration fees.
You would have to create a structure for your business, which can be a limited liability company, a corporation, a sole proprietorship, etc. You can check out the SBA guide for further information on structures, fees, and documents required.
Also, you will need a few licenses to operate. Make sure to check the relevant licenses that apply to restaurants. Acquiring these licenses will cost extra depending on your state. For instance, according to Upserve, a liquor license alone can cost between $12,000 and $400,000 (for hard liquor), and $3,000 for a wine and beer license. Excluding the exceptions like New Mexico ($381,000 on average) you will likely set aside anywhere between $5,000 to $20,000 in most states though for on-premise hard liquor and beer licenses.
For a liquor license, you must contact your state's Alcohol Beverage Control Board.
Initial Inventory
Okay, this is extremely variable. You need to get the initial supply of food and beverages. Food prices fluctuate depending on a number of factors. The main driver of food prices will depend on the type of food you want to offer at your restaurant. This can cost you an estimated $8,000 or more.
Restaurant Operating Costs
Apart from the one-time costs, there are certain recurring costs or operating costs that a restaurant needs to take care of. They are:
| Operating cost | Amount |
| --- | --- |
| COGS | $35,000 |
| Rent or mortgage payments | $7,000 (rent) – $10,000 (mortgage) |
| Staff costs | $30,000 – $40,000 |
| Utilities | $2,500 |
| Marketing | $2,000 – $4,000 |
| Software costs & insurance | $1,500 – $2,500 |
| Other (maintenance, tableware, etc.) | $1,000 – $2,000 |
| Total | $79,000 – $96,000 |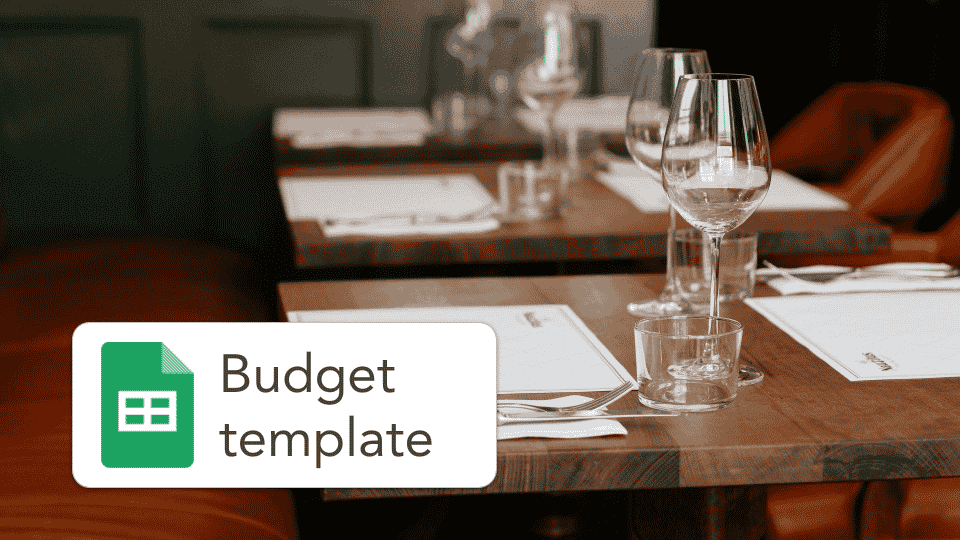 Download the Restaurant financial model template
Lender & investor-friendly

Easy-to-use Excel template

CPA-developed financials

30+ charts and metrics
Restaurant Cost of Goods Sold (COGS)
The Cost of Goods Sold is perhaps the most important operating cost you must account for when operating a restaurant.
The COGS for restaurants is usually between 28% and 35% of monthly revenue, but it can be as high as 40%. Of course, the cost will depend on the type of food you serve. For instance, a steakhouse will usually have a COGS of 40%, while an Italian restaurant will have COGS of 28%.
For example, if 80 people eat at your restaurant on average in a day (65% occupancy rate based on a 120-seat restaurant, this results in 2,500 people a month (assuming 6 days a week). With an average order value of $50, the total monthly revenue would be $100,000. The COGS in that case will be around $35,000 (assuming casual restaurant).
Do not forget that this percentage can significantly fluctuate depending on factors like local & international supply and demand, international trade restrictions, weather and more.
Rental costs (or mortgage)
If you leased a restaurant space, you will need to pay monthly rent. On the other hand, if you took a loan to buy the restaurant space, there will be monthly mortgage repayment. However, the amount you pay per month will depend on a number of factors including the size of the space, location, lease or purchase, and more.
Assuming an average $40 per square foot per year in a premium location of a city like Portland, you would be paying around $7,000 per month in rent for a 2,000 square foot space.
Restaurant staff costs
COGS and employee salaries are the most important costs to operate a restaurant. This cost is also a variable cost and depends on the location and various other factors.
Here is a quick list of hourly salaries that you must consider:
Whilst fast-food restaurants can achieve staff costs as low as 25% of sales, table-service restaurants typically spend 30-40% of their revenues in staff expenses instead. Assuming a $100,000 monthly revenue in our restaurant example above, this would require anywhere between $30,000 in $40,000 in staff costs.
Utility costs
You have to keep water, lights, gas, and music in a restaurant. Therefore, you have to budget for the utility bills appropriately. You can expect to pay approximately $2,500 per month on utility bills, depending on the size of your restaurant.
Restaurant Marketing costs
You need to ensure proper marketing to attract reliable customers to your restaurant. Therefore, make sure you set aside a marketing and advertising budget. The marketing costs to promote your restaurant will depend on the medium used and the target audience.
Typically, marketing and paid advertising will cost more in the first 6 months of operation. Indeed, as you're opening up the business, you'll need a significant budget to promote your restaurant before you can rely on organic growth (word-of-mouth).
Because restaurant are local businesses, marketing will mostly be offline (posters, billboards, etc.) but should also include some online spending (especially on social media).
For PPC advertisements and social media ad campaigns, you can set a monthly budget. It is totally your choice and budget. Some people spend up to $500, while others can spend up to $2,000 or more.
If you want to run radio campaigns, it can cost you anywhere between $20 and $80 per ad spot. For TV ads, it will be expensive, and it can cost you $104,700 for a 30-second ad on a national network. But you must also spend on ad production.
Restaurant insurance costs
It is a must to have insurance in place. According to Insureon, the median annual premium for a BOP or Business Owner's Policy is $2,080.
If you are going for a workers' compensation policy, you can expect to pay an average annual premium of $1,480.
You can also go for liquor liability insurance, which will cost you $545 a year on average.
Plus, if you also go for general liability insurance, there will be another $805 average annual premium.
Collectively, that will be $4,910 per year. Interestingly, you don't need to opt for all types of policies you choose. It will all depend on your specific needs.
For more information on how to start a restaurant, make sure to read our guides below:
How To Build a Financial Model For a Restaurant
14 Strategies To Increase Your Restaurant Sales & Profits
How To Open a Restaurant In 10 Steps
How to Write a Restaurant Business Plan: Complete Guide