How to Open a CBD Dispensary in 8 Steps: Checklist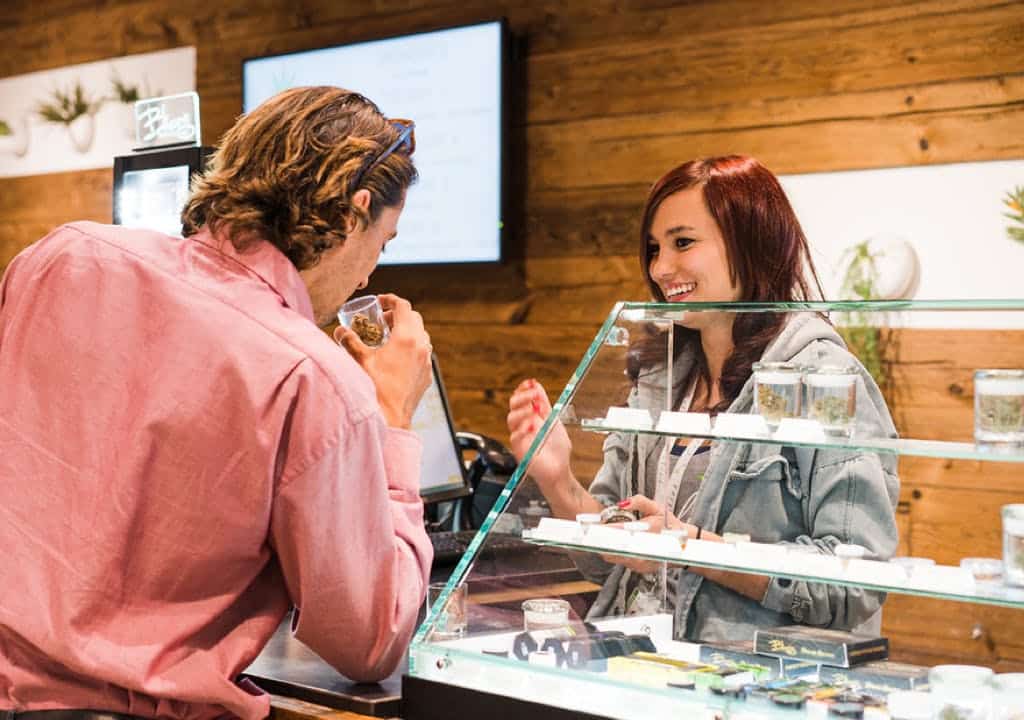 CBD dispensary is one of the most attractive business these days: US Marijuana-related retail sales reached $33 billion in 2021 ($53 billion by 2026). Yet like any other retail business, it's also a very competitive industry. So if you're planning to open your own CBD dispensary, make sure to have a strong business plan and a solid execution.
From business plan, budget, hiring staff and suppliers, we have laid out below the 9 key steps you must follow to open your own CBD dispensary.
For more information CBD dispensaries, make sure to read:
How to Write a CBD Dispensary Business Plan: Complete Guide
How Profitable Is a CBD Dispensary?
How To Build a Financial Model For a CBD Dispensary?
1. Select the CBD Products for your Dispensary
The first step before you can open your CBD dispensary is to select your product offering. Will you focus on medical-related or wellness-related CBD products?
A quick look at a local CBD store might make you think you can stock any CBD product at your dispensary. Unfortunately, it's often better to specialise. While you will be attracted to CBDs in the ointment, gummies, cream, and hemp forms, it's important to understand what works best for your target market.
One of the biggest decisions you will need to make is whether to stick with the classics or the trendy stuff like the CBD capsules. This is important in identifying your target market, and you can make your selection from a list of the following options;
CBD pet products
CBD supplements
CBD beverages
CBD based cosmetics
After that, you may want to assess the most common product types. Again, this part will expose you to different products, and it's important to restrict your selection to the most suitable options for your target market.
Regarding the consumption methods, it's essential to stick with the latest options that guarantee quick revenue. A few popular options include the following;
CBD capsules
Drops and sprays
Topicals
Tinctures
Vapes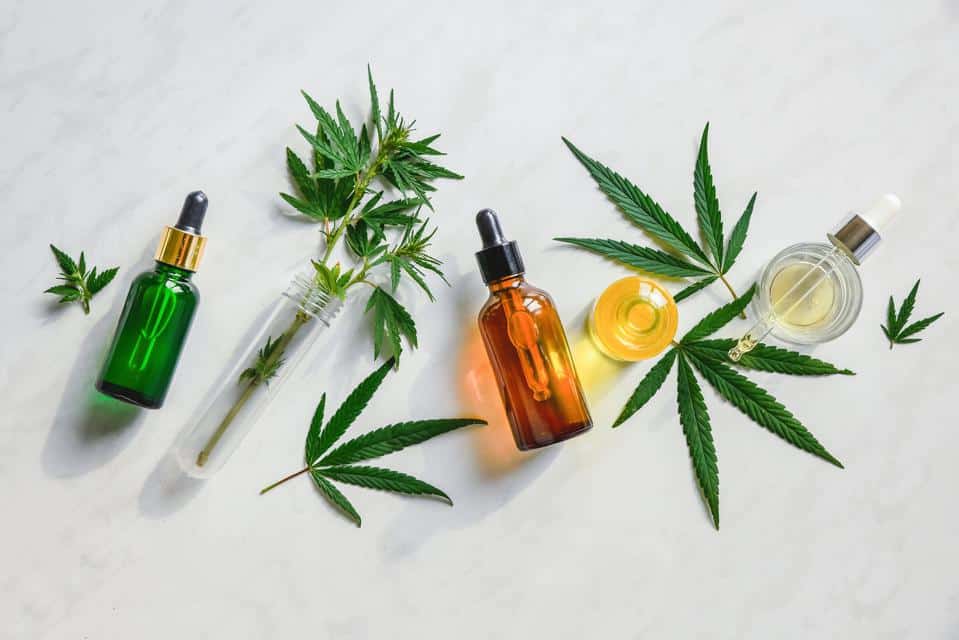 2. Review CBD Laws for your Dispensary
It's no secret that the laws governing CBD consumption vary from one state to another. And even though the 2018 Farm Bill is applicable in many states, there are a few restrictions you should be aware of before getting into this business.
One of the rules says that hemp used shouldn't contain more than 0.3% of THC. Another clarifies that the CBD extracted from marijuana is purely for recreational purposes in 15 states and medicinal reasons in the remaining 26 states.
The regulations guiding CBD usage in the USA get even more complicated if you dig deeper. With FDA only approving Epidiolex as the only recognized prescription drug derived from CBD, it gets even more complicated for anyone keen to open a CBD dispensary. Bearing that in mind, you need proper research to understand the local and federal laws before opening your dispensary to know which products you can actually advertise and sell.
3. Create a Business Plan
A solid business plan is your ultimate guide to running a thriving CBD dispensary. And before stocking your products, it's important to develop a solid business plan covering all the important aspects of your business.
For a CBD business, the regulations are always changing, and the more adaptable you are, the easier it becomes to stay on top of your game.
Your CBD business plan is the only document potential financiers will want to look at before funding your business. Ideally, some of the most important aspects that your CBD business plan should address include;
Executive summary
Products and services
Market analysis
Competitive analysis
Marketing strategy
Sales strategy
Operation plan
4. Build a Financial Plan
Your financial plan should include 5-year financial projections of your revenue and expenses. You should include the 3 financial statements as well as your assumptions clearly laid out. Your financial plan should be built using a spreadsheet like Excel.
Make sure to read our guide on how to build a financial plan for a CBD Dispensary.
When projecting your revenue, make sure to sensitize pricing and the number of members / customers as a small change in these assumptions will have a big impact on your revenues.
When it comes to the costs, consider both startup and operating costs. For more information, read our article on how much it costs to open a CBD Dispensary.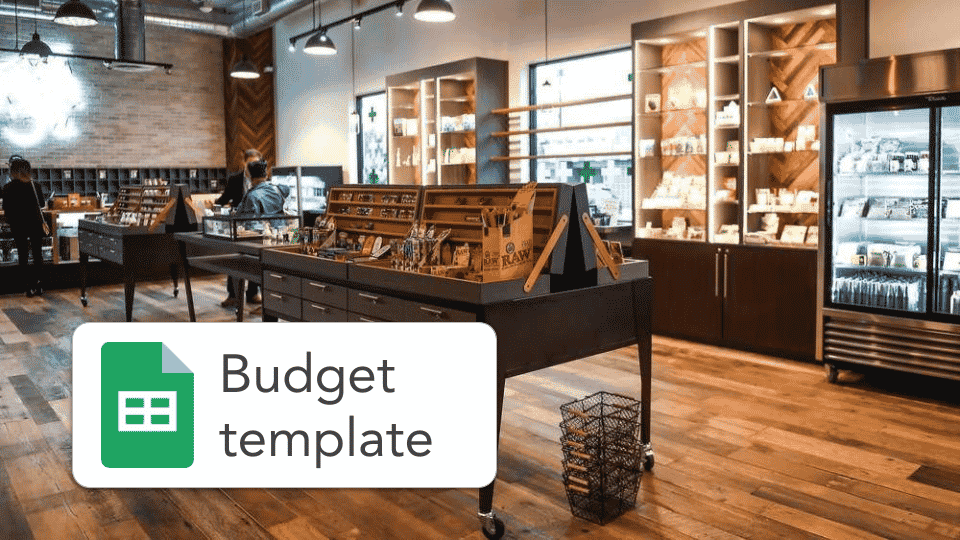 Download the CBD Dispensary budget template
Lender & investor-friendly

Easy-to-use Excel template

CPA-developed financials

30+ charts and metrics
5. Acquire CBD Dispensary Licenses
As an upcoming CBD dispensary, you don't want to end up on the wrong side of the law because of avoidable mistakes. You must comply with all the regulatory requirements to sell CBD products on any platform. And that also means possessing all the necessary permits and licenses you need to run this business.
At the very least, you need two types of licenses to operate your CBD dispensary in many states, including a regular business permit and a reseller license. Typically, a regular business license refers to the normal licensing document you receive after registering your startup.
Conversely, the reseller license applies if you intend to buy CBD from the wholesalers. The cost of this document varies by state, enabling you to purchase CBD products from wholesalers with little to worry about taxation.
6. Find Suppliers for your CBD Dispensary
Finding a reliable supplier is more important than many assume and should be a significant step to starting a CBD dispensary.
Firstly, your chances of running a successful CBD dispensary are tied to the nature of your products. Your reputation alone rests heavily on the quality of the stocked products. And everything can go downhill from the moment your products fail to match the clients' expectations.
Unfortunately, the CBD industry is also infiltrated by many unreliable suppliers, always keen to lure unsuspecting business owners into buying fake products. That's why prior research and familiarity with the industry matter a lot when choosing your products.
And by the way, don't just focus on the product quality. It also helps to pay attention to the price, consumption method, concentration, and ingredient quality when choosing a supplier.
Secondly, your ability to sell the right CBD products extracted from marijuana plants also depends on the chosen suppliers. An unreliable supplier may sometimes provide unsuitable products with high marijuana content, crippling your small business before it even starts.
7. Promote your CBD Dispensary
One of the last steps to running a CBD dispensary is to build an appropriate website. A website gives you a new avenue for marketing your business apart from social media advertising. A creatively designed CBD website should instantly capture your customer's attention with the right SEO strategies to attract anyone looking for CBD products online.
One of the most useful tips when creating a CBD website is simplicity. Despite selling like hotcake right now, CBD is still a new thing to a vast majority. So, you should expect many first-time buyers to flock to your site as they explore new products. Such buyers need a user-friendly platform that accommodates everyone and solves their problems.
After adding your products, it's important to fact-check to ensure they are free from potential side effects or drug claims. As part of the website design and marketing process, refrain from using any terms that might appear unrealistic.
For example, don't promise that your CBD products can cure, diagnose, or prevent certain ailments. Finally, be sure to upload clear photos of your products with the help of a professional photographer.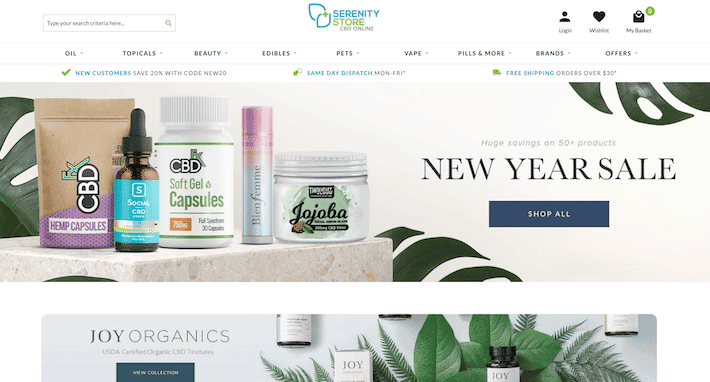 8. Hire Staff for your CBD Dispensary
Next, assemble a committed dispensary team to help you run your CBD business. You can use multiple channels to find suitable employees.
The quality of the hired staff will impact your profit margins. Therefore, it's vital to consider trusted individuals familiar with the CBD industry. The average salary for a CBD store salesman is approximately $16.43 per hour, which translates to about $34,179 per year.