How To Open a Coffee Shop In 10 Steps: Checklist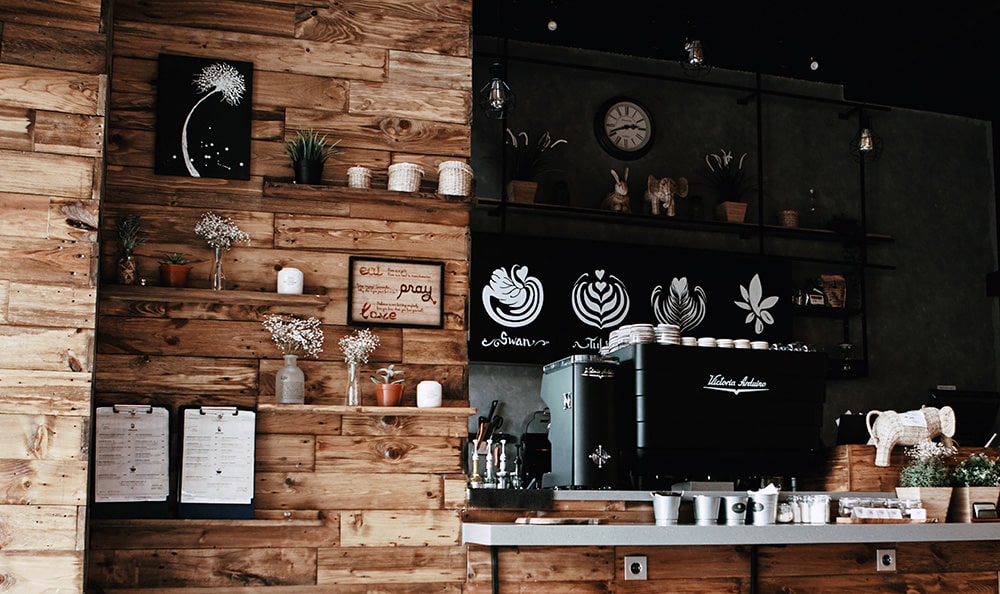 The coffee industry is experiencing exceptional growth recently. Yet if you plan to open a coffee shop, you must tread carefully: the average profit of coffee shops is only around 2.5% of sales.
So, unless you have a proper plan, your coffee shop might be unprofitable. However, you can make your coffee shop a successful venture with adequate planning and proper steps.
Thus, if you don't know how to proceed, this article will give you a short and concise description of the steps you need to follow. Let's dive in!
For more information on coffee shops, make sure to read our guides below:
How Much Does It Cost To Start a Coffee Shop?
How to Write a Coffee Shop Business Plan: Complete Guide
How To Build a Financial Model For a Coffee Shop
15 Proven Strategies To Increase Coffee Shop Sales & Profits
9 Coffee Shop KPIs to Track (and How to Calculate Them)
1. Research the Coffee Shop Market
There are a number of things you need to research that include:
The number of coffee shops in your area and their offerings (pricing, products, location, etc.)
Costs you will incur to open the shop
Strategies your competitors use to woo customers and what you can offer
Demographic distribution of your area (this will help you with concept development)
Purchasing power in your area (this will tell you whether you should include premium products or not)
2. Select a Coffee Shop Concept
Developing or selecting the right concept is necessary. It will be foolish to open a coffee shop targeting Boomers or Gen X if your area has a more Millennial and Gen Z population.
That's the reason why the knowledge of the demographic distribution of your area is important.
Similarly, understanding the purchasing power is also important. If you are planning to open a coffee shop in a working-class neighborhood, a $6 gourmet coffee will be a flop.
The next thing to decide is whether you will want your coffee shop to have a welcoming environment to sit in for a while or not. If that is the case, you must consider offering food items and even develop a concept and rules of engagement that will maximize your sales.
For instance, you may think of a game-centric coffee shop offering board games to attract families and groups of friends. Based on all these factors, you can also now determine the name of your coffee shop.
3. Create a Coffee Shop Business Plan
Once you have the research and a concept in mind, it is time to write a perfect business plan. Take your time to do that.
The plan should consist of everything from projecting your finances to creating a menu, market analysis to marketing strategy, etc.
A complete business plan with a complete financial model will help you in getting a loan quickly.
Get a rock-solid business plan with the Coffee Shop financial model
5-year financial plan already built

20+ charts for your business plan

Video tutorial 🎥

5,900+ downloads
4. Select your Coffee Shop Location
After you have the business plan ready, you must not rush for funding. The next logical step is to zero in on the location and the commercial property where you will open the shop.
There are a few things you must consider, and they include:
Population & demographics data
Location proximity to the target audience
The crime rate in the area
Distance from the suppliers (transport cost will be a factor)
Regulations & zoning rules
Property price
5. Get Funding for your Coffee Shop
The next most important step will be to get funding for your coffee shop. The loan you take out should cover the following:
Cost for the premises (rent or purchase)
Equipment cost (you will need specialized equipment)
Furniture cost
Initial supplies
Legal expenses
Utility bills & insurance, and more!
Remember that a new coffee shop will usually take around 6-12 months to generate profits and become self-sustaining. Thus, the initial funding should be big enough to cover your operating expenses for the initial months.
We've identified that it costs on average $38,500 to $134,000 to start a typical coffee shop with 200 customers a day. Want to know more? Here is a detailed cost breakup you can expect.
| Startup cost | Amount |
| --- | --- |
| Coffee machines | $4,000 – $12,000 |
| Building refurbishment | $20,000 – $100,000 |
| Initial inventory | $14,000 – $21,000 |
| Licenses | $500 – $1,000 |
| Total | $38,500 – $134,000 |
6. Acquire your Coffee Shop Permits
To run a business, you will need permits and licenses. Failing to acquire necessary licenses will lead to legal actions and hefty fines.
If you don't know what permits & licenses you will need, here is a complete list that you can refer to. Acquiring licenses can take time. So, ensure that you are applying for them as soon as you have the funding.
7. Design the Coffee Shop Layout
Under no circumstances should you ignore this. Failing to design a proper layout will mean that customers will not like it and your business venture will eventually fail.
There are two main aspects of design that you need to take into account, and they are:
The customer side or the front side
This is the area where your customers will be. The design you select should complement your concept. For instance, you may want an open and airy layout, or your concept may be more privacy-focused.
If you are introducing games, you will preferably need an open layout with large tables to accommodate groups of people.
Furthermore, color will also play an important role. A dark and gloomy space will be discouraging for your customers. They will most likely never feel like coming back again and again. So, focus on colors based on your concept. In general, the colors should be bright and inviting.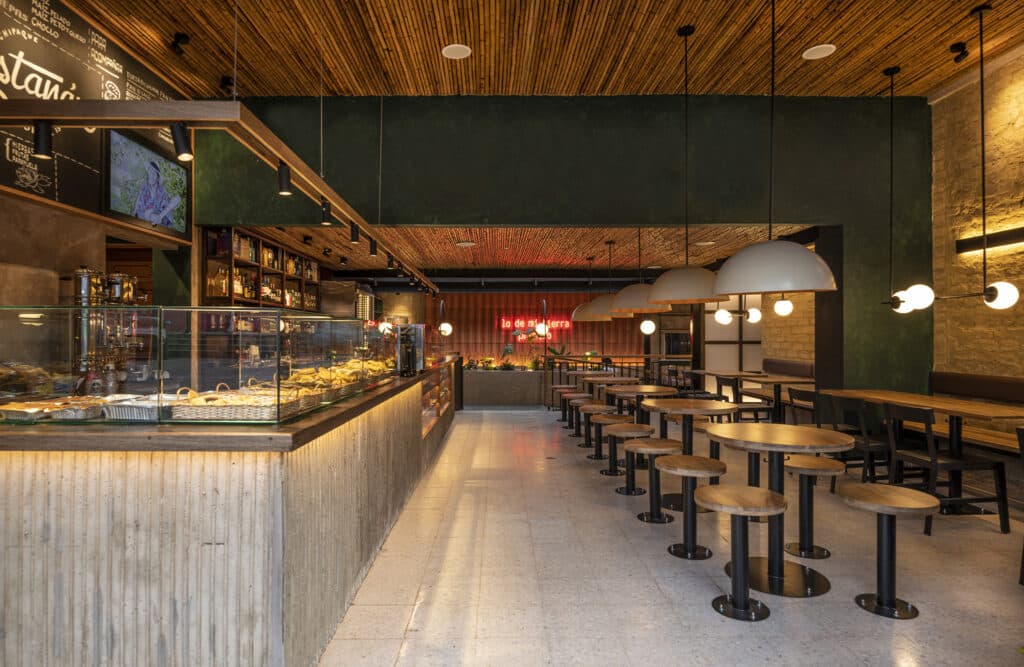 The workflow side or the back side
This is the area from where you will manage everything from taking orders to preparing brews & food, serving the orders, accepting payments, cleaning the equipment, plates, cutlery, etc.
Plus, you will also need to consider the layout of the kitchen if you are serving freshly cooked foods.
Again, color will play an important role. You must always avoid dull and uninviting colors.
8. Acquire your Coffee Shop Equipment
Once you have the shop interior designed, it is time to order all necessary equipment and appliances. These will include coffee brewers, hot water dispensers, ice machines, frothing pitchers, coffee grinders, bakery display cases, frothing thermometers, and so on.
Here is a complete list of coffee shop equipment that you must be aware of. Depending on your operations, you may not need all of them. A few examples are:
Grinders to create high-quality ground coffee from coffee beans. Note that you may need separate grinders for espresso and regular coffee
Espresso machine and other coffee maker machines: the different types of coffee are produced through different processes and machines. You'll
Refrigeration for products like milk used in cappuccino, lattes, etc.
Small kitchen ware (cups, mugs, etc.)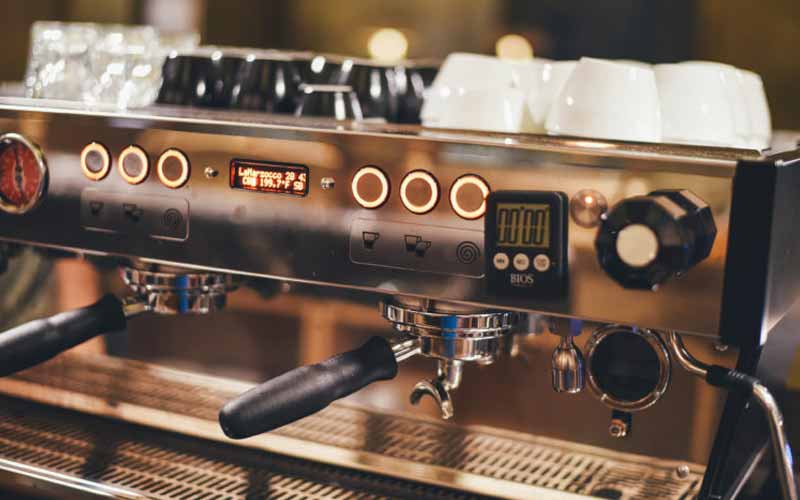 9. Craft your Coffee Shop Menu
Assuming that you have your research, you developed a concept and your coffee shop setup is ready, it is time to focus on the coffee and food quality before you open your doors to welcome customers.
Offering high-quality coffee and food must be your top priority because that is where you will earn customer loyalty.
Here are three simple ways to achieve that:
Purchase quality raw materials
The most important raw material for your coffee shop will be coffee beans and grounds. You must purchase quality products from top vendors even if they cost a little more.
Research various brands, read reviews, and order them in low quantity to test them yourself. Create your brew with different brands and test them for taste quality.
Also, focus on coffee cups, lids, straws, packaging, etc. If certain suppliers offer poor quality products and there are scopes for coffee spillage and leaks, you should avoid them and settle for quality vendors only.
Perfect your food recipes
You can offer various types of foods including pastries, brownies, danishes, sandwiches, cupcakes, pops, and more. No matter what you offer, make sure they not only taste good but also, have some unique spin to them.
For instance, if pastries are too sticky, people will not like them. If the sandwich bread is stale, people will not like that, either.
Hire an experienced chef
You may want to sell freshly cooked food, too! If that is the case, do not compromise on the chef's experience. Yes, hiring an experienced chef will cost more, but that will be a worthy investment. Make sure that the chef has properly graduated, has at least a couple of years of experience, and can create & perfect unique dishes that will be exclusively available only at your coffee shop.
10. Hire your Coffee Shop Staff
This is the last thing you need to do. You will need staff to run your business operations. The staff members you hire must have some experience and more importantly, they should know how to greet customers pleasantly.
You must train them and explain the workflow so that they work in unison to ensure efficiency, minimize wastage, and make customers happy.
Of course, those in charge of brewing coffee must know the nitty-gritty of the art. If you feel there is a need, you may consider hiring an expert or two to train your staff and teach them the science behind coffee brewing so that they can maintain a consistent brew quality.
Also, teach them the art of cross-selling and upselling to maximize your profits. It is always advisable to hire experienced staff. Before you finalize the employment contract, ask them to provide a demo of their skills.
Get a rock-solid business plan with the Coffee Shop financial model
5-year financial plan already built

20+ charts for your business plan

Video tutorial 🎥

5,900+ downloads