Coworking offices are a very competitive business in the US: there were indeed over 5,000 coworking spaces in the US in 2021. So if you're planning to open your own coworking space, make sure to have a strong business plan and a solid execution.
There are numerous methods to open a coworking. Whilst starting from scratch can cost up to $126,500 (for a 100-desk coworking office), you can also lease the equipment to keep costs to a minimum or even start a franchise instead.
From business plan, budget, hiring staff and equipment, we have laid out below the 10 key steps you must follow to open your own coworking space. Let's dive in!
For more information on coworking spaces, make sure to read our guides below:
How to Write a Coworking Business Plan: Complete Guide
How Much Does It Cost To Start a Coworking Business?
How To Build A Financial Model For a Coworking Space
How Profitable Are Coworking Spaces?
6 Proven Strategies To Increase Your Coworking Revenues
1. Research the Coworking Industry
Researching helps you plan effectively for your new business after assessing the local competition, your target market, and the funding options. For a start, it may be wiser to identify and note down a list of the direct and indirect competitors in this field and a few strategies you can adopt to stay ahead of the rest.
Pay attention to the strengths and weaknesses of your biggest competitors because that's the only way to fine-tune your services. If you can, it would be worth it to interact with the veteran space owners to have a feel for the actual business yourself.
By learning the basics of running the business, including your competitors' strengths, mistakes, and failures, you will have a clear direction regarding the next step.
2. Select your Coworking Model
The 2nd step before you can open your coworking space is to carefully choose a business model.
Not all coworking space businesses are the same, and we don't simply refer to design & layout. Instead, we refer to your revenue model: how do you intend to make money? Typically, coworking spaces make money from a variety of sources, which can be a combination of:
Membership fees & desk rental
Almost all coworking spaces typically charge membership fees which give coworkers access to the amenities. The membership fees can be monthly, quarterly, or even annual, allowing the coworkers access to primary and advanced amenities depending on the fees paid.
In addition to membership, many coworking spaces also give customers the ability to rent out desks by the day or a week. Although not a primary source of revenue, and less attractive than locked-in monthly memberships, desk rental fees provide coworking owners with extra revenue, especially when the coworking space isn't at maximum capacity.
Typically membership fees and one-time desk rental account for 80% of coworking spaces revenue. The rest come from additional revenue streams as described below.
Renting conference and meeting rooms
Coworking spaces provide the coworkers access to fully-furnished meeting rooms and conference rooms. Depending on the membership, the meeting facilities may feature private audio or video call booths, printers, soundproofing, and other amenities. This can either be included in a membership fee, or sold as an additional service.
Virtual offices
Coworking spaces add virtual office offerings to their business models. Typically, a virtual office gives entrepreneurs a physical address and access to office-related services, enabling them to have a primary address for their businesses and avoid the need for employing administrative staff.
Events & workshops
The diversity in terms of companies, work structure, and employees in coworking spaces enables the owners to use them for promotional activities. Therefore, workshops or training events at these coworking spaces serve as opportunities to promote products and services at a fee.
See below an illustrative revenue breakdown of a typical coworking space. Membership fees are by far the most important revenue stream (typically 80%).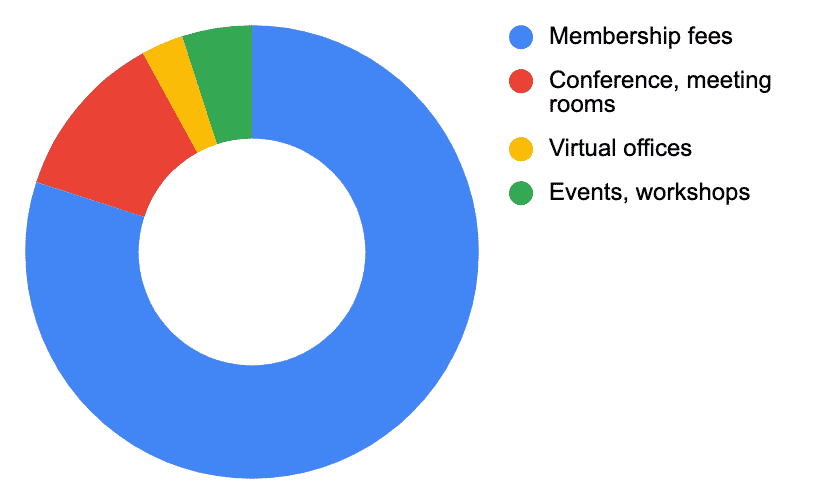 3. Choose a Location for your Coworking
There's never a wrong time to look for a suitable location for your coworking space. However, ensure the chosen location suits your target market and is favorable enough for your budget. If you opt for lease agreements, work with at least a 5-year plan in mind because these are always long-term arrangements.
No matter the budget, you will need a convenient coworking space that's safe, easily accessible, and strategically positioned. One of the basic tricks when looking for a new location for your coworking space is to consider underutilized buildings lying in convenient locations.
Assuming you are renting out a 3,000 SF office space in a prime location of Portland, you might be paying in average $40 per SF. This represent a total rental cost of approximately $10,000 per month.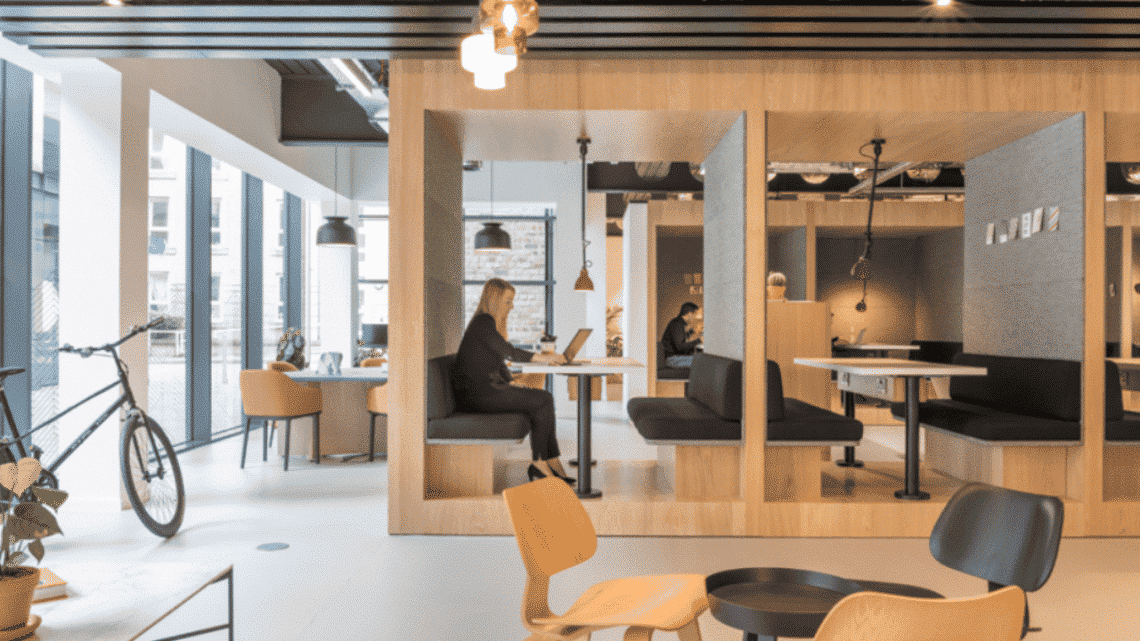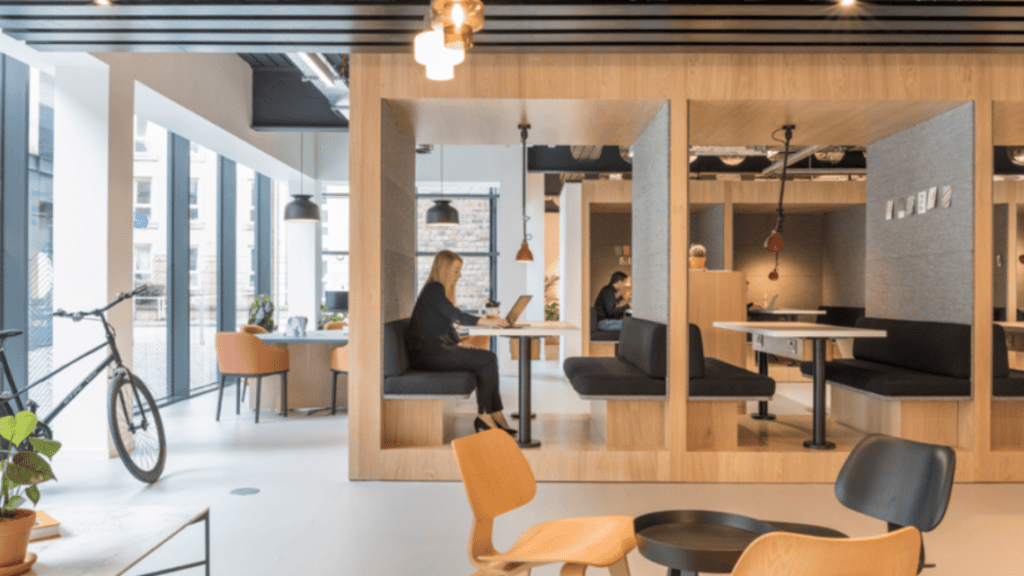 4. Prepare a Business Plan
A thorough business plan saves you from the uncertainties of running a new business. And for your coworking space, you will need a detailed plan outlining all the vital tools, personnel, and resources you need to keep your business up and running.
In general, a solid business plan should address all the critical areas of running this business, including the following;
Executive summary
Products and services
Market analysis
Competitive analysis
Marketing strategy
Operation plan
5. Build a Financial Plan
Your financial plan should include 5-year financial projections of your revenue and expenses. You should include the 3 financial statements as well as your assumptions clearly laid out. Your financial plan should be built using a spreadsheet like Excel.
When projecting your revenue, make sure to sensitize pricing and the number of members / customers as a small change in these assumptions will have a big impact on your revenues.
When it comes to the costs, consider both startup and operating costs:
Startup costs are the expenses you must pay before you open your coworking business ;
Operating costs, instead, are the expenses you pay for each month to run the business.
In general, the total cost to start a 3,000 square foot coworking business with 100 desks ranges from $94,000 to $126,500. For more information, read our article on how much it costs to open a coworking space.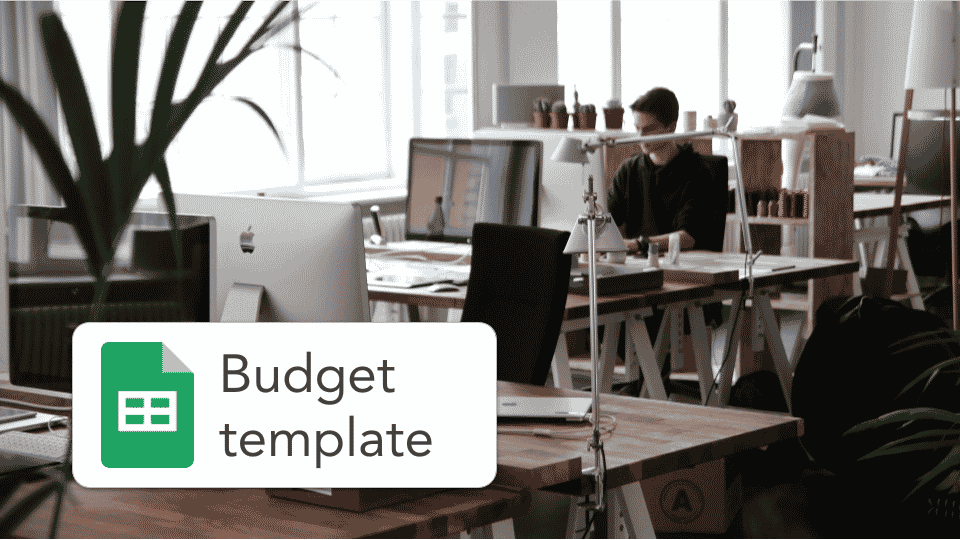 Download the Coworking budget template
Lender & investor-friendly

Easy-to-use Excel template

CPA-developed financials

30+ charts and metrics
6. Acquire Business Licenses
Before you can open your coworking space and do business, get a business license. The total expenses on such documentation will depend on the location of your business and the overriding regulations.
So, you must check with the local authorities to assess the licensing options. Always pay attention to the size of the building (including the surface area and height) because the licensing bodies may use it to categorize your business.
Furthermore, your coworking space must meet specific fire protection requirements, including the nature and number of emergency exits, accessibility, availability of fire extinguishers, and emergency lighting, among the rest.
For example, a business license in places like Chicago can cost between $75 and $6,000. Check your relevant requirements with your state regulation.
7. Design your Coworking Layout
Like many client-facing businesses, the first impression matters when you open a coworking space. So, this is your time to capture your customers' attention from the moment they visit your space.
A coworking space can have a flashy design built with expensive materials or exude simplicity while remaining clean, comfortable, and inviting. It's all in the preferences. This should appear in the budget section dedicated to repairs, renovations, and improvements.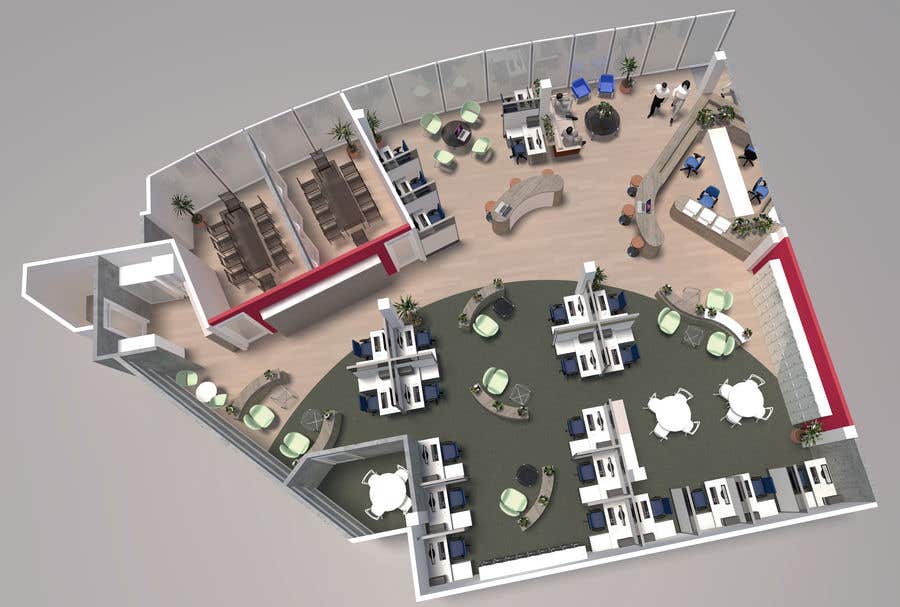 8. Hire Staff for your Coworking
A coworking space is all about a community. It does a lot to foster relationships between individuals and requires much more than just arranging your furniture in one room and hoping everything falls into place.
So, this should be your priority after setting up a suitable space. A positive, energetic, and fully motivated team is what your coworking space needs. And to achieve that, you need a dedicated group of like-minded individuals working toward their goals with big smiles on their faces.
Speaking about staff, you will need to think about salaries too. The total cost will depend on the number of full-time and the part-time staff you need. As an example, the average WeWork Community Manager earns an estimated $72,945 annually.
For instance, you might need 2 full time employees including yourself for a 100 members coworking space. Assuming an annual gross salary of $60,000 each, the total cost would be around $10,000 per month.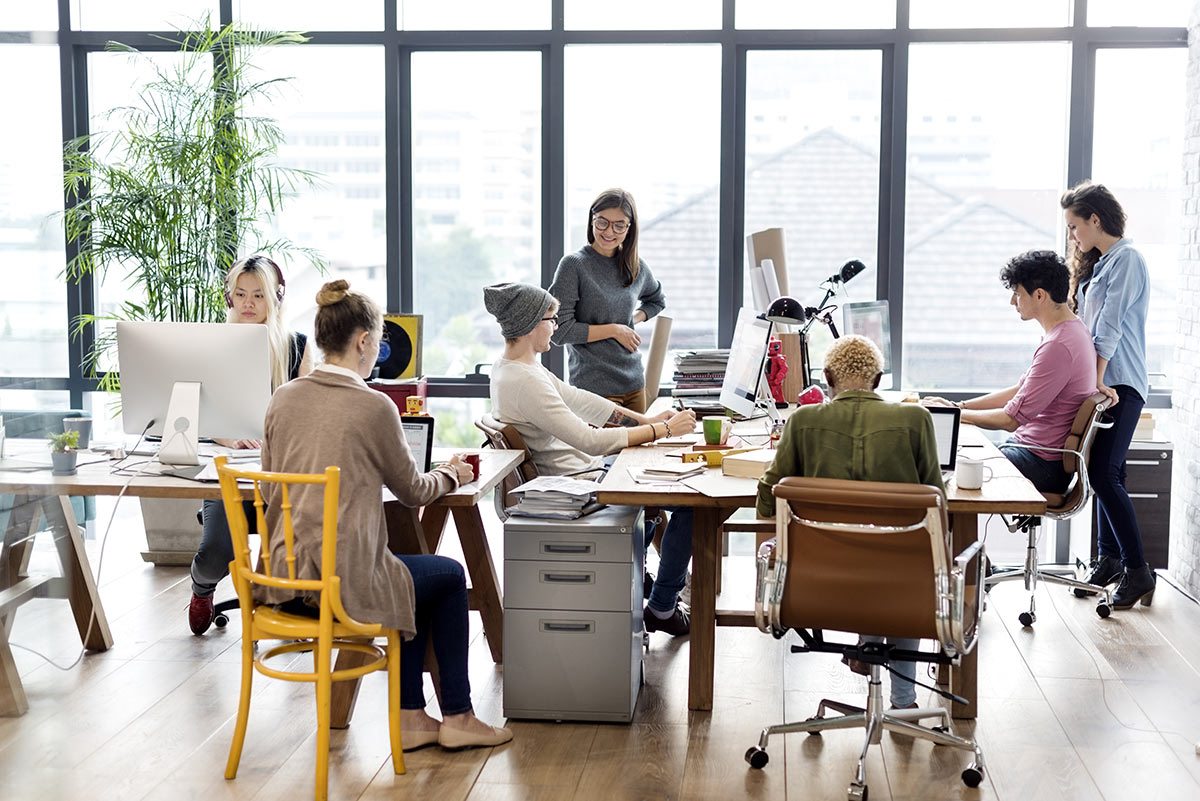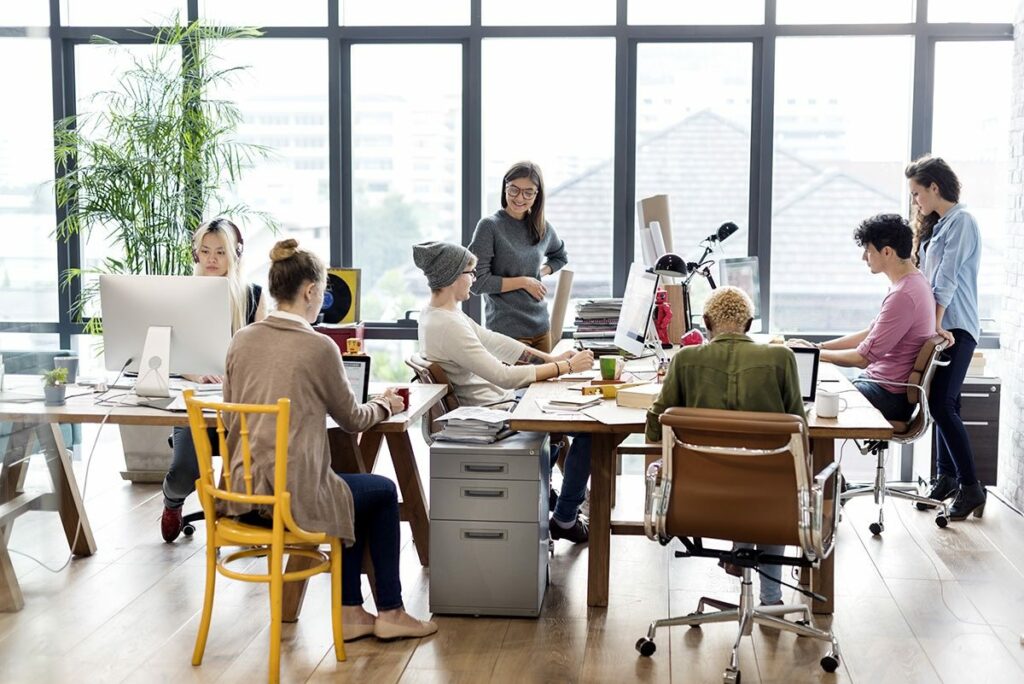 9. Determine your Coworking Pricing Strategy
Sound financial planning should also cover your pricing structure. So before you can open your coworking space, it's vital to go beyond the scope of creating revenue. You need to identify a suitable pricing structure that maximizes your revenue while accommodating an average user.
Depending on your preferences, you can base your pricing structure on the daily, weekly, monthly, or annual rates. Introducing other incentives like rewarding the average users who book the space for longer periods can help you create fantastic relationships.
But when doing so, ensure the individual makes the full payment upfront. As part of strategic planning, always have a backup plan in the form of alternative conference rooms or additional desks in case everybody turns up, and you run out of space within the rented premises.
To make sure you choose the right pricing, you must understand your coworking breakeven point. This is possible thanks to a solid financial plan that sensitize your revenue along with expenses.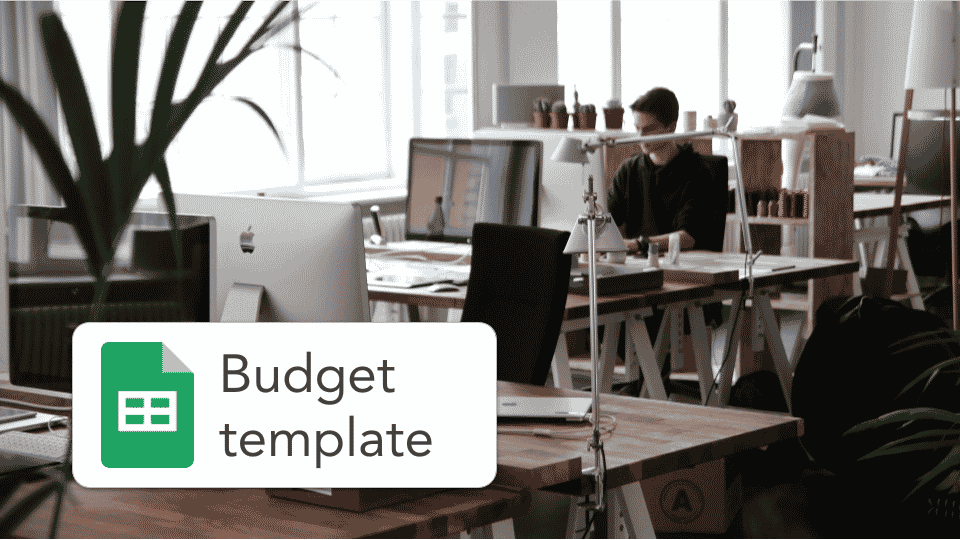 Download the Coworking budget template
Lender & investor-friendly

Easy-to-use Excel template

CPA-developed financials

30+ charts and metrics
10. Purchase Furniture for your Coworking
A coworking space needs suitable equipment and other suppliers regardless of your target market. So, you can have a list of all the requirements you need to run this business.
At the very least, a new coworking space will need a few of the following supplies to flourish;
Coffee, tea, and snacks
Bathroom supplies
Cleaning supplies (hand soap, dish soap, toilet paper)
Office supplies (pens, papers, notebooks)
Electronic accessories (cables, spares chargers, adapters)
Kitchen supplies
Furniture
What about the cost?
Depending on your plan, coworking spaces will need a certain number of office desks, chairs, cabinets, and other furniture.
For example, a decent office desk and chair can cost between $200 and $800 for private offices, while the co-shared working space furniture costs between $100 and $500 depending on the space available.
Let's assume you have a maximum capacity of 100 members at any time (3,000 square foot coworking space) and you need to purchase 100 desks and chairs at $400 a piece as well as 20 workstations for $600, the total cost including some shared space furniture ($15,000) represents $65,000 total.