How to Open a Gym in 10 Steps with Little to No Experience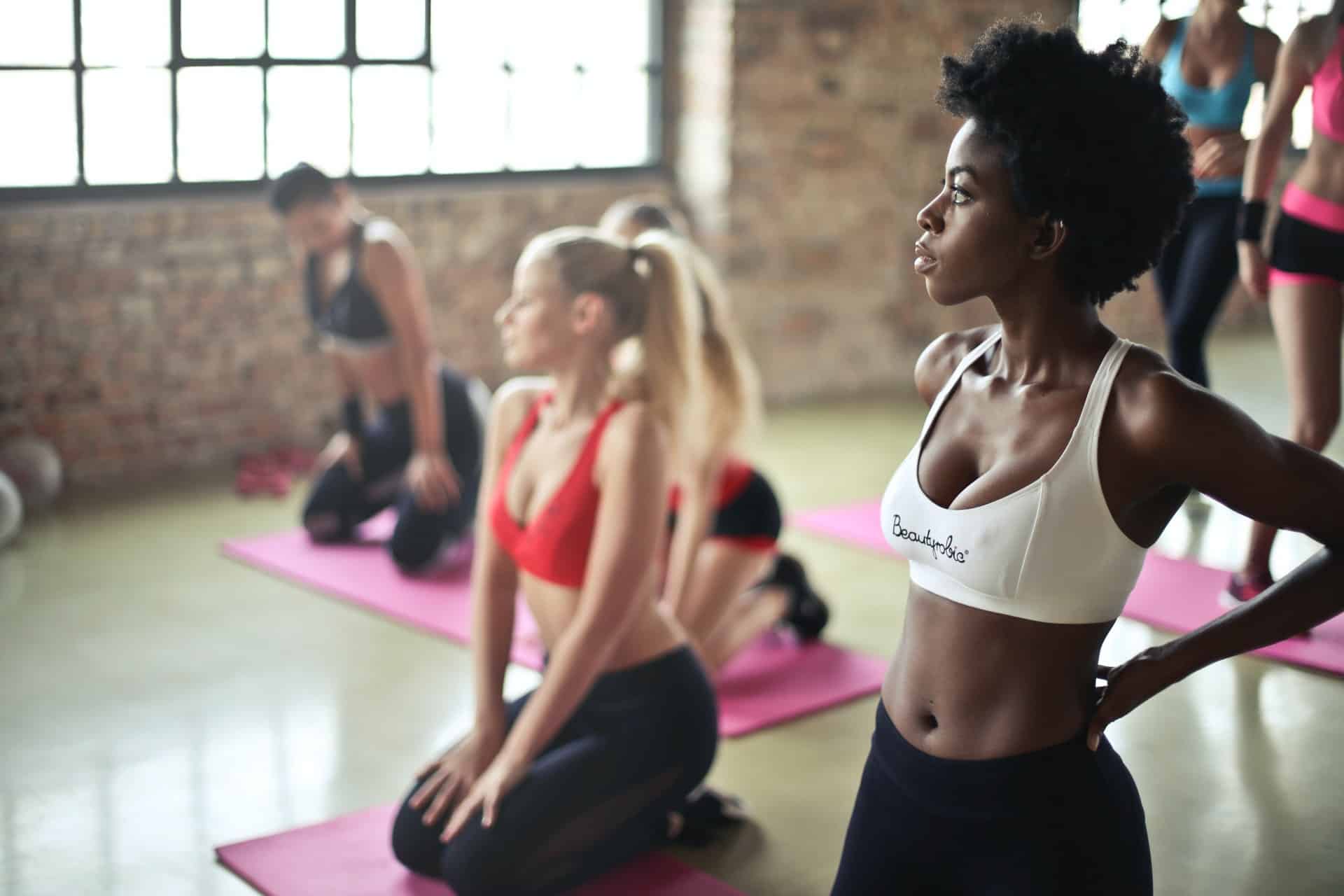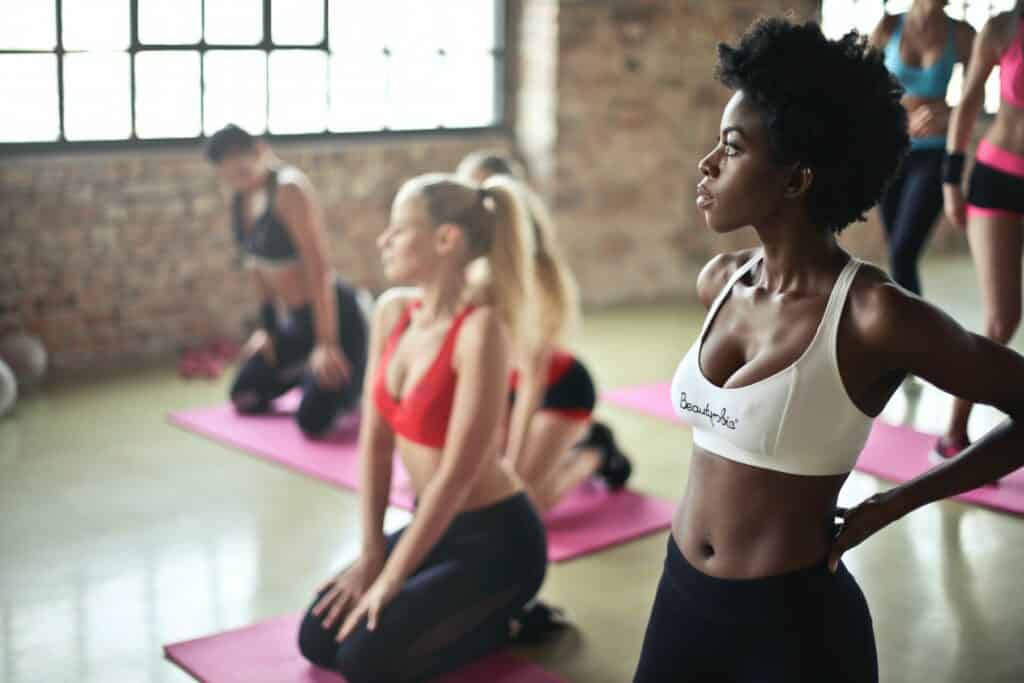 Fitness clubs are a very competitive business in the US: there were indeed over 32,270 gyms in the US in 2021. So if you're planning to open your own fitness club, make sure to have a strong business plan and a solid execution.
There are numerous methods to open a gym or fitness club. Whilst starting from scratch can cost up to $500,000, you can also lease the equipment to keep costs to a minimum or start a franchise instead.
From business plan, budget, hiring staff and equipment, we have laid out below the 10 key steps you must follow to open your own fitness club. Let's dive in!
For more information on gyms & fitness clubs, make sure to read our guides below:
How Much Does It Cost To Open a Gym?
8 Strategies To Increase Your Gym Revenues
How To Build a Financial Model For a Gym?
The Business Plan Template You Need For a Fitness Club
1. Get Training & Accreditation
The first step to open a fitness club is to ensure the staff you hire (or yourself) qualify to become a gym instructor. That means getting the relevant training, enough experience, and mandatory accreditations to run a fitness club.
Unlike other businesses, clients visiting your gym will count on you to help them achieve their fitness goals. And they expect you to provide tailor-made services that match their goals.
Fortunately, there are numerous training programs available to aspiring fitness coaches. So, you choose the most suitable option depending on your target market. Whether yoga sessions, aerobics, or nutrition advice, every branch has a specific set of accreditations you must fulfill to be considered an expert.
2. Select your Fitness Niche
The 2nd step to open your fitness club is to opt for a business model, or what we call a niche.
Do you plan to open a medical or a commercial fitness club? Who are your customers? Is this a membership-only or a pay-per-class business model?
In general, there are up to 4 major niches depending on the target market:
a) Specialty Fitness Centers
As the name alludes, specialty fitness centers focus on specific fitness activities or classes. This could be anything from yoga to Pilates, dance, or cycling.
While the primary goal is to remain fit and fresh, specialty fitness centers provide different sessions with varied intensity levels and complexities.
Instructors working in such setups must be fully accredited in the chosen fields, even though specialty fitness centers are among the most expensive options.
b) Medical Fitness Centers
On the other hand, medical fitness centers focus on providing physical therapy to clients managing, recovering from, or preventing some illnesses.
Here, you will work closely with the doctor's recommendations to give your clients the best services every day.
Aside from the traditional fitness instructors, medical fitness clubs must also have additional staff to manage, track, and report the clients' progress over time.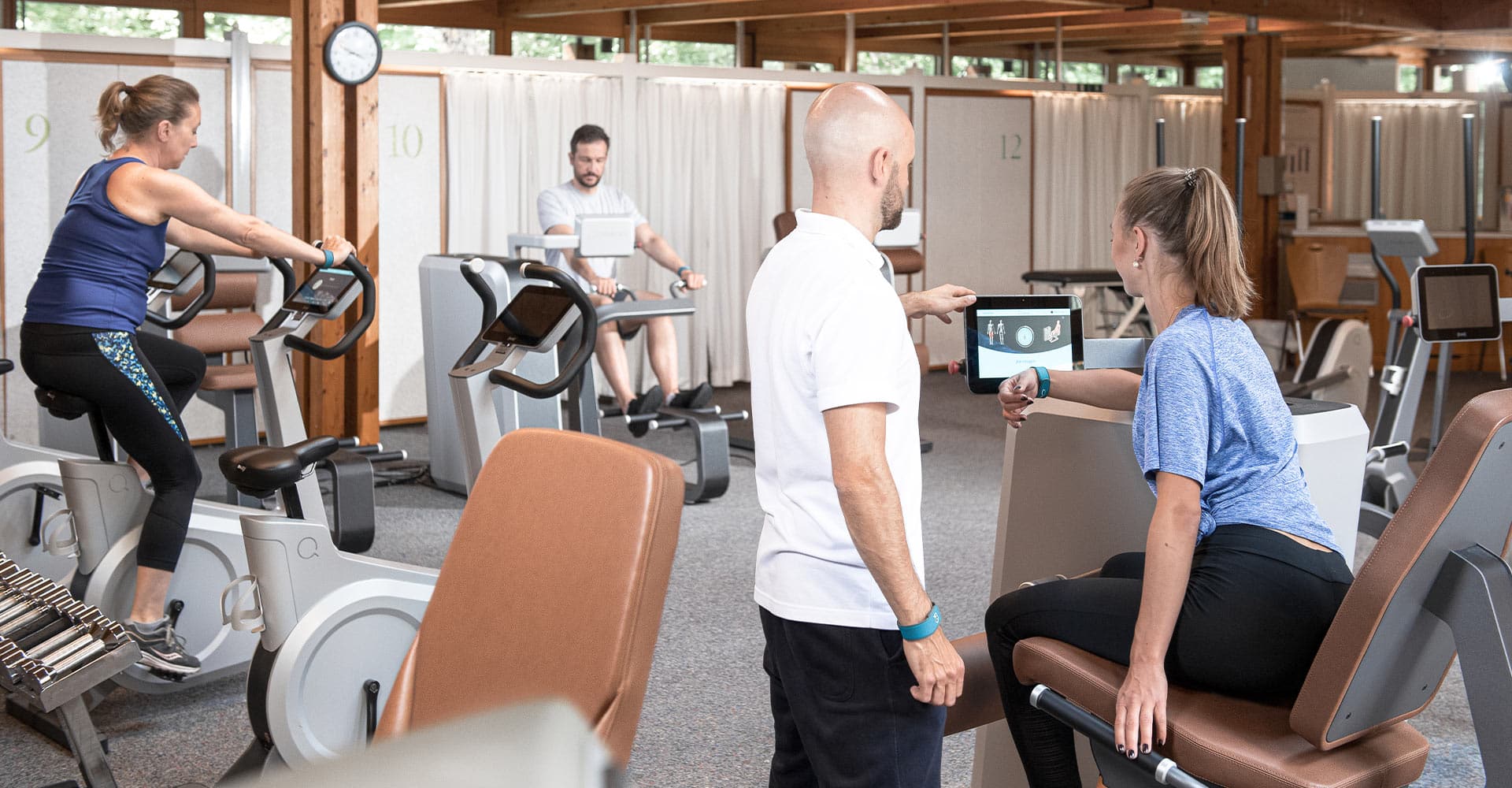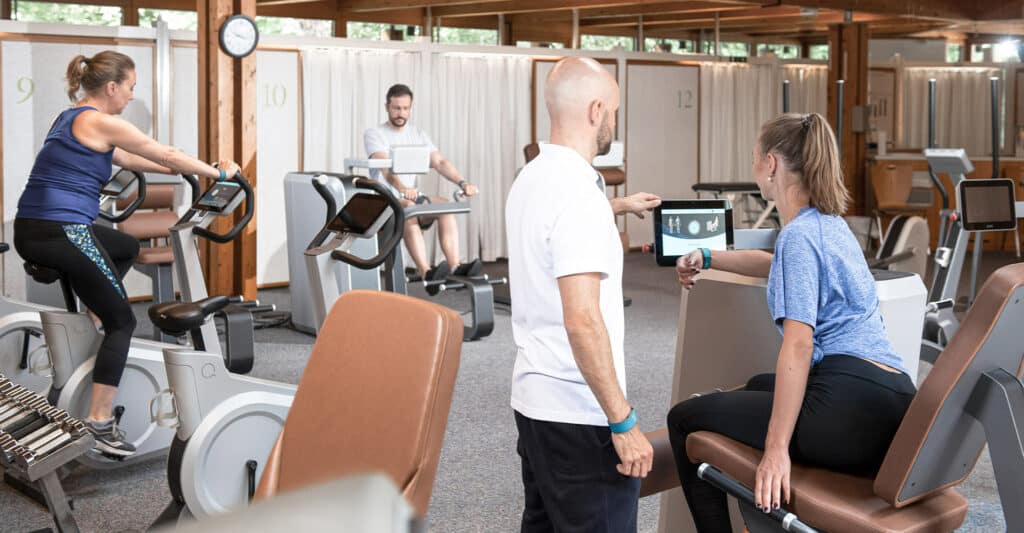 c) Family Fitness
Family fitness is all about fitness for families. This type of gym club will have you working closely with adults, teens, senior adults, and children to help them achieve their fitness goals.
Usually, family fitness gyms provide different workout options such as personal training, cardio, and group fitness sessions. But for the kids, the attention may switch to childcare, sports clubs, and swimming lessons.
However, it's not uncommon for family fitness centers to provide additional services such as massages, steam rooms, and sauna at an extra cost.
d) Traditional Gym
Traditional gyms are probably the most common types of fitness centers. Here, the priority will be to provide multiple workout options within a specific location.
Some examples of the services you will find inside such clubs include strength and cardio equipment, personal training, and fitness sessions. While they aren't the fanciest options, you can find additional services in traditional gyms like massage, steam rooms, and childcare.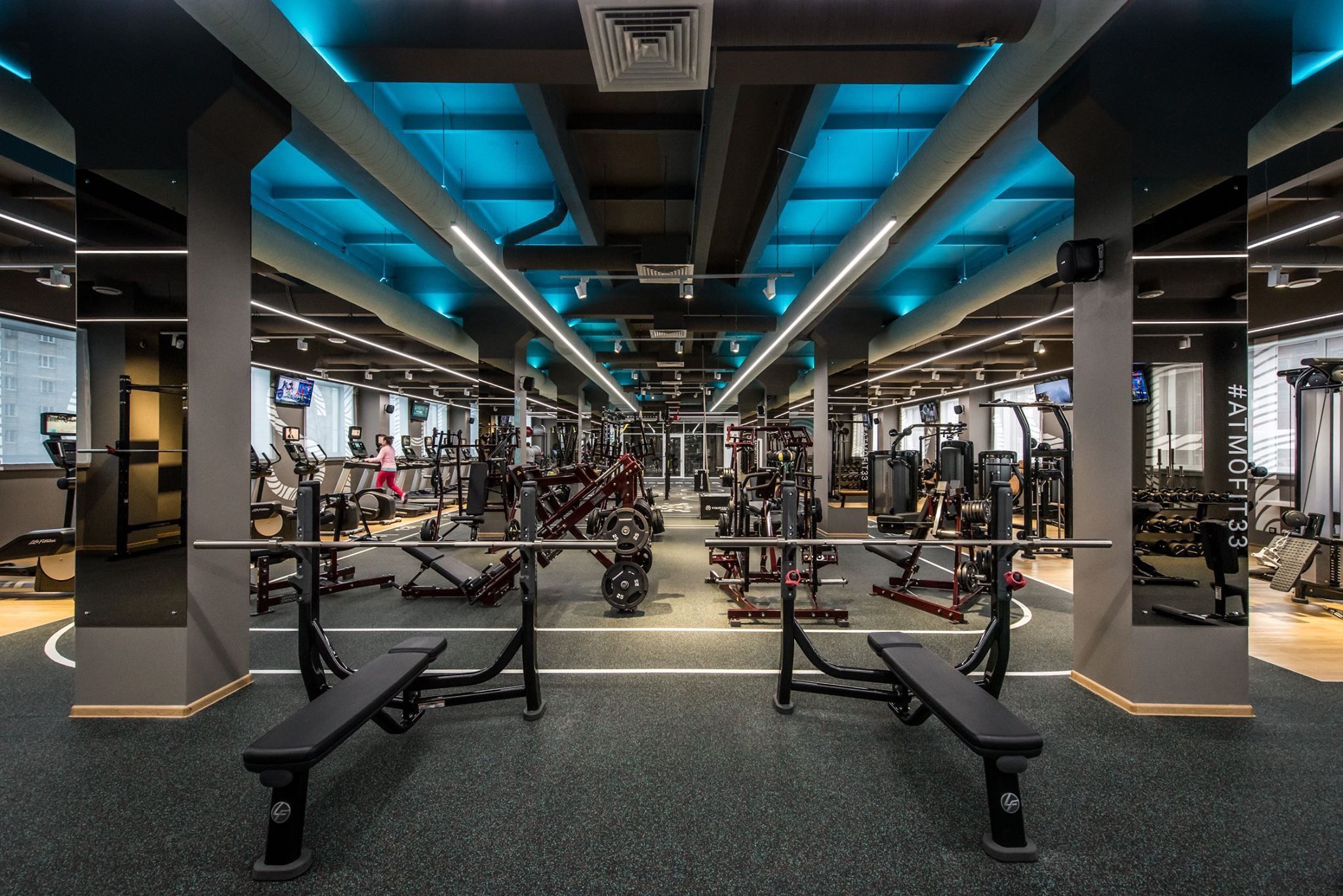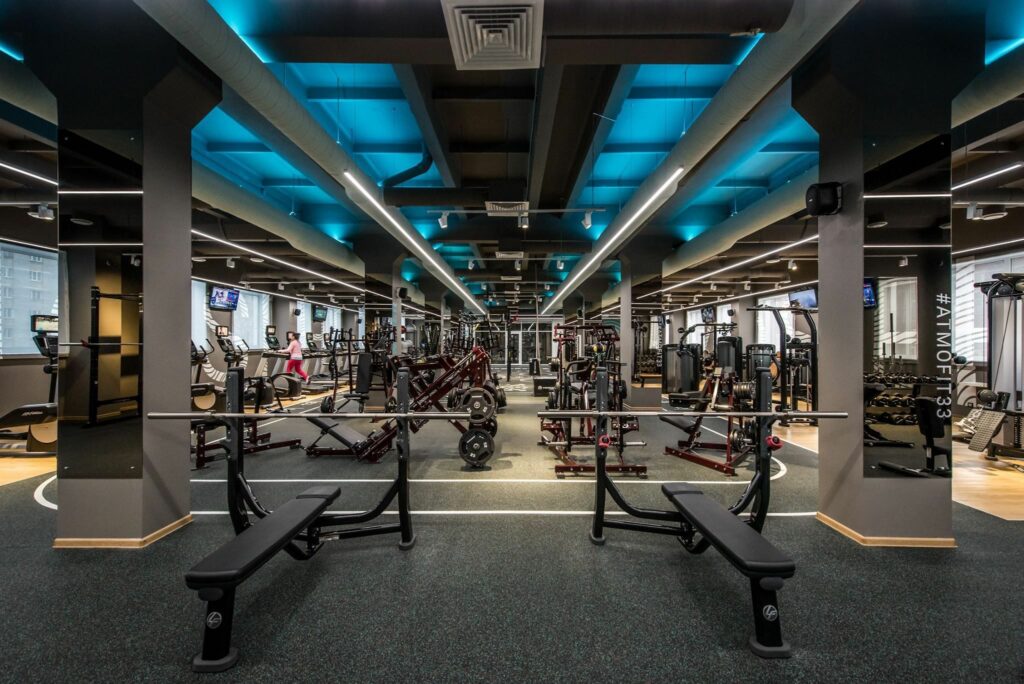 3. Create a Business & Financial Plan
Before you can open your fitness club, you should have a clear plan in mind. This should be presented clearly in a business plan which we give you an example below. As part of your business plan, you should prepare 5-year financial projections if you want to obtain funding from investors or a bank.
Business plan
As lucrative as the fitness business might appear, getting started can be a hassle if you lack a clear roadmap. And a solid business plan is the blueprint you need to succeed in this field.
Conducting proper market research at this point may help you identify the dos and don'ts of the gym club business and what you should prioritize to stay ahead of the competition.
Ideally, a carefully designed business plan should highlight the company's vision by addressing the following aspects of the business;
Executive summary
Products and services
Market analysis
Competitive analysis
Marketing strategy
Sales strategy
Operation plan
Financial plan
Your financial plan should include 5-year financial projections of your revenue and expenses. You should include the 3 financial statements as well as your assumptions clearly laid out. Your financial plan should be built using a spreadsheet like Excel.
When projecting your revenue, make sure to sensitize pricing and the number of members / customers as a small change in these assumptions will have a big impact on your revenues.
When it comes to the costs, consider both startup and operating costs. For more information, read our article on how much it costs to open a gym or fitness club.
Get a rock-solid business plan with the Gym financial model
5-year financial plan already built

20+ charts for your business plan

Video tutorial 🎥

5,900+ downloads
4. Acquire Gym Licenses and Insurance
It's impossible to run a fitness club in the USA without the necessary documentation. Even if you did, you could be setting yourself up for a series of problems with the relevant regulatory bodies.
In general, the licenses you need to set up your fitness club depend on the services offered to your clients. And one of the first names here is the business license, part of the mandatory requirements for opening any startup in the USA.
Moreover, you may or may not need any of the following documentation depending on the nature of your fitness club;
Childcare license
Food and retail seller's permits
Spa massage permits and licenses
Licenses for healthcare services
Pool and shower regulations
Music licensing
As you can see, you need several documents to run a fitness club. So, if you doubt your ability to handle such complex processes, you should hire a lawyer to help manage the vital aspects of the business.
When it comes to the insurance options alone, your will want to cover multiple liabilities in the form of general liability insurance, professional liability, workers' compensation, occurrence policy, equipment breakdown coverage, and business personal property coverage, among the rest.
5. Select a Pricing Strategy for your Gym
After developing a solid business plan, it's time to identify the right pricing strategy. In other words, how much will you charge fitness enthusiasts visiting your club? While this won't be the same for all business owners, it's important to set realistic membership plans covering critical aspects of the business.
Usually, the average membership fee for many fitness clubs depends on the existing gym management software, facilities, overhead costs, size, and location among the rest.
And that should be your starting point when determining your pricing strategy. To easily identify your pricing strategy, focus on the clients' needs and the value you can add to their lives with your fitness club business. Also, you can set your prices by perception, trend, services, and cash flow.
6. Find a Location for your Gym
You've heard it several times, and you're not wrong to assume that location is one of the most significant factors when opening a fitness club. Location is everything for this kind of business and is closely tied to the potential revenues you will make from the get-go.
Typically, fitness clubs in places with high human traffic make the highest revenues, and it's easy to see why. However, the most suitable location for setting up your fitness club also depends on the facility you are launching and the target market.
For instance, you need a busy neighborhood within a residential setting if it's a family fitness with families as your target audience. Conversely, a general fitness club thrives in commercial areas and busy malls with high human and vehicle traffic. The general rule is to find an ideal location for indoor and outdoor workout sessions.
7. Acquire Fitness Equipment
One obvious step before you can open a fitness club is to acquire the fitness machines and relevant equipment. These can include:
Training bench
Dumbbell set
Treadmill
Stationary bicycle
Barbell Set
Rowing machine
Low-impact treadmills
Ellipticals
If you plan to launch a high-class gym, the equipment can cost anywhere $100,000 to $500,000. For smaller commercial gyms, the cost can be between $50,000 and $80,000.
Gym equipment can either be purchased, or most often, leased. For leasing, you'll have to pay a monthly fee to acquire the equipment over time, like a standard loan. Expect to pay anywhere from $60 to $100 per month per equipment to lease common gym machines like: treadmills, bikes, leg extension, etc.
If you decide to purchase instead, equipment typically ranges from $2,000 for standard equipment (e.g. mid-end price range bikes) to $8,000 for heavier, high-end machines.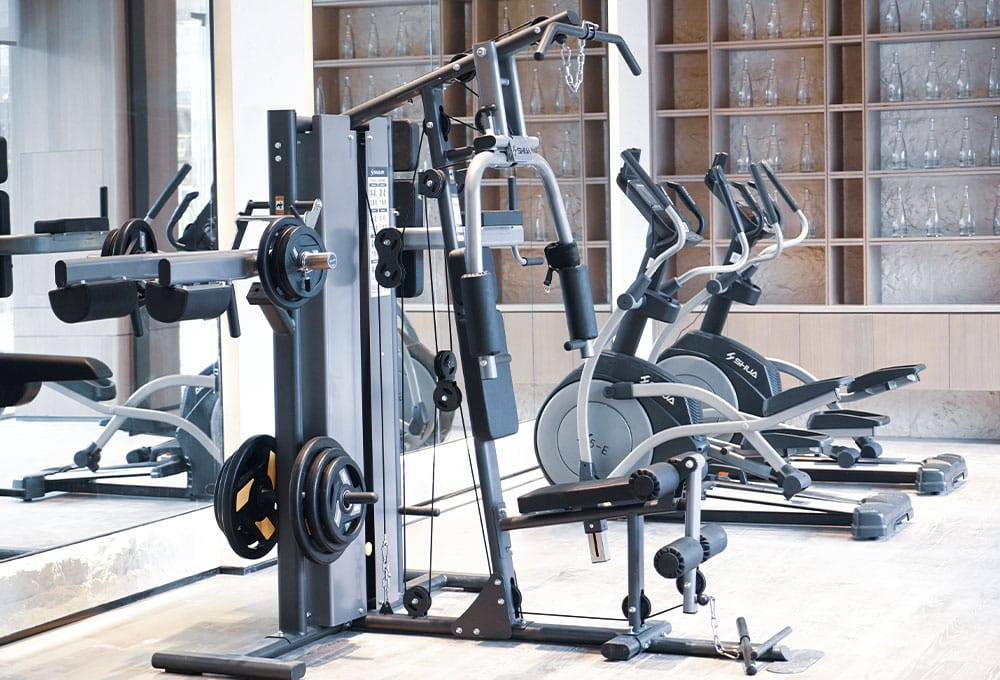 8. Hire Staff for your Gym
Another important step is to hire and train the employees.
Employees can be the trainers, but also the operations staff and receptionists. In any case, make sure you budget accordingly payroll expenses at the outset.
Assuming you hire 2 personal trainers and 2 part-time receptionists to run your gym with you the first few months, this will cost you approximately $15,000 per month. Adding up your own salary (assuming $5,000 for the first months), the total cost is around $20,000 per month.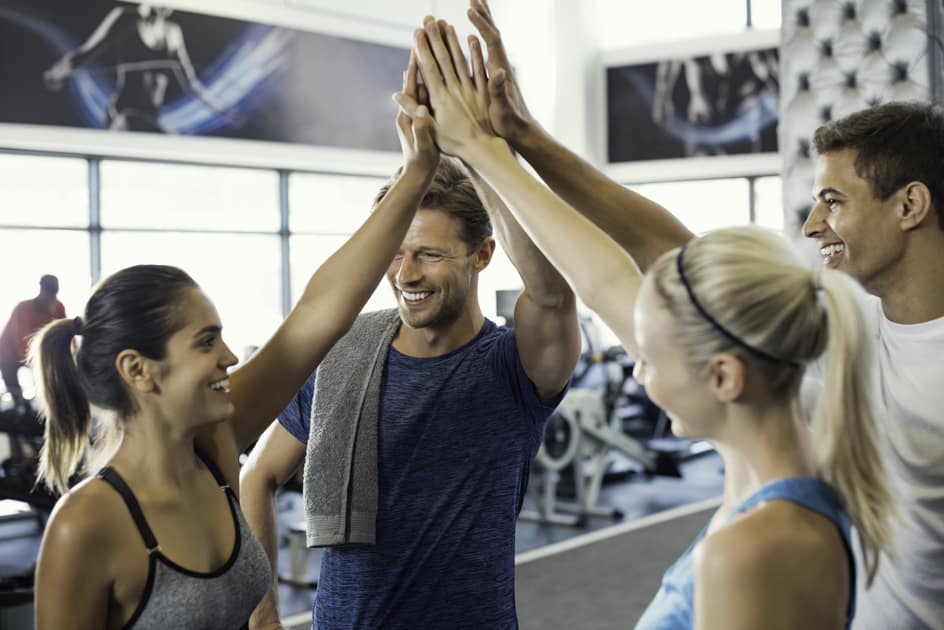 9. Get Funding for your Gym
It's impractical to start a fitness club if you lack sufficient funding. So, as you plan to set up this business, ensure your account balances are in good shape.
If not, you may want to turn to the right financing groups like commercial banks and loan associations to boost your investment kitty. There are good chances that financial bodies will want to review your business plan before trusting you with their money. And this is just another reason you need a solid business plan, as mentioned above.
10. Advertise your Fitness Club
After identifying your target market, selecting the right location, and securing the necessary funding, the final step is to popularize your fitness club. Unfortunately, this is easier said than done.
Building a solid client base requires consistency, commitment, and hard work. Fortunately, you will have the best chance of marketing your business by offering what you promise. You can build a solid reputation by helping your trainees achieve their fitness goals.
After that, you can choose a suitable method from the numerous options to market your business to a larger audience. For example, many business owners turn to reliable marketing agencies to help advertise their startups. But that comes at a sizable fee.
If you value social media communication, your best bet will be the popular social media platforms such as Facebook that you can use to your advantage when running this business.
Finally, you can also create a website to promote your business. One of the best things about a modern website is that it also helps you sell fitness equipment and other products if you go the eCommerce way, giving you multiple ways to diversify your income.
Get a rock-solid business plan with the Gym financial model
5-year financial plan already built

20+ charts for your business plan

Video tutorial 🎥

5,900+ downloads