How To Open a Pharmacy In 12 Steps: Checklist

Pharmacy is a very competitive business: there were indeed over 60,000 retail pharmacies in the US in 2021. So if you're planning to open your own pharmacy, make sure to have a strong business plan and a solid execution.
There are numerous methods to open a pharmacy. Whilst starting from scratch can cost up to $229,000 for a small 1,700 sq. ft. independent pharmacy, you can also buy an existing store or start a franchise instead.
From research, business plan, budget, equipment, hiring staff and purchasing inventory, we've laid out below the 12 key steps you must follow to open your own pharmacy. Let's dive in!
For more information on pharmacies, make sure to read our guides below:
How Much Does It Cost To Open a Pharmacy?
7 Strategies To Increase Your Pharmacy Sales & Profits
How to Write a Pharmacy Business Plan: Complete Guide
How to Build a Financial Model for a Pharmacy: Complete Guide
1. Seek Guidance and Assistance
Although opening your own pharmacy could seem like a lonesome endeavor, you don't have to and shouldn't accomplish it alone. To open a pharmacy, you must first assemble your own group of knowledgeable advisors. You'll need the following people by your side:
Mentors
It can seem overwhelming to open your own pharmacy. Talking to other people who have opened their own pharmacy can be helpful for this reason. Such mentors can offer recommendations and wise counsel because they have experience dealing with the difficulties you'll encounter.
Legal counsel
Hire a lawyer who can guide you through the plethora of laws and rules that come with starting your own company. Choose a lawyer who is knowledgeable and experienced.
Professional resources
When starting your pharmacy, you will also need the professional assistance of an accountant, financial advisor, insurance agent or broker, and franchise representative.
2. Research the Pharmacy Industry
To start your pharmacy business, you'll need to research and create a comprehensive plan to start your pharmacy business. Sadly, there is no way to predict whether your investment will be profitable, so you must be very thorough with your research. Here are some of the important research factors to keep in mind:
Market Research
You must know your customers' identities and locations to serve them effectively. Numerous consumer insights, including demographics, psychographics, traffic patterns, and more, are discovered through market research.
Examine potential communities while keeping in mind the locals' healthcare requirements. Are you supplying an elderly neighborhood?
Or maybe one where there are lots of young families and kids? Differentiate your business by focusing on the needs of your neighborhood, such as those related to geriatrics, children, pregnancy, sports health, an active lifestyle, etc. Do not forget that large chains already sell to everyone. How can you help your neighborhood?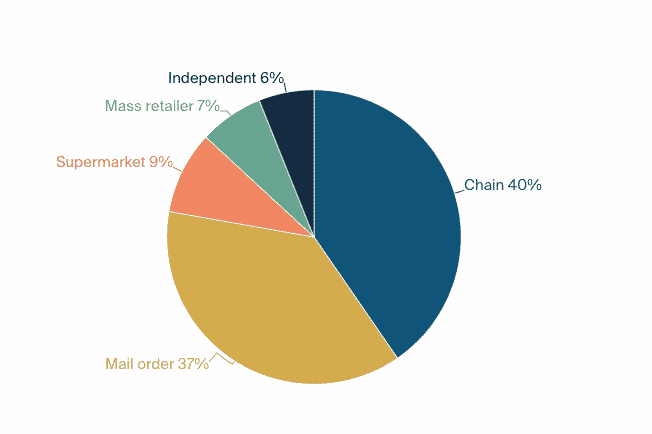 Positioning
Your finest location possibilities will be determined with the aid of market research.
Here are a few queries to help you decide where to focus your research:
Do you know of any nearby pharmacies?
Does this field have a strong enough prescription base?
Is there a lot of traffic in this area?
Are visibility and access provided by this particular location?
Is this space big enough to be functional and expand?
3. Prepare a Business Plan
One of the first thing you should do before you can open your pharmacy is to prepare a solid business plan.
A business plan is like a blueprint to help you establish your pharmacy business. It must include important information such as:
Executive summary
Your products and services
Market analysis
Competitive analysis
Marketing strategy
Sales strategy
Operation plan
Your business plan will be important for you to obtain financing, whether you are looking at investors or bank loans (e.g. a SBA loan for instance).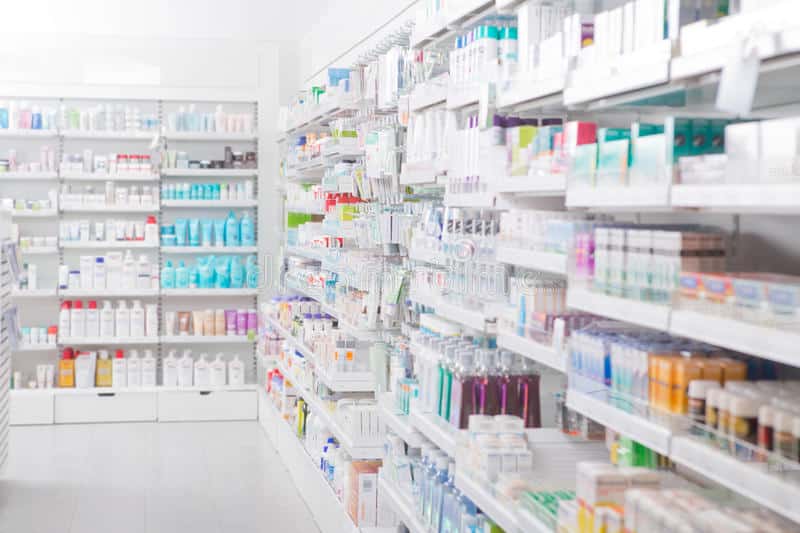 4. Prepare a Financial Plan
As part of your business plan, you should also prepare a financial plan (a budget).
The budget should answer questions like: how much revenue do you expect to generate in the future? How much money do you need to borrow today (if you apply for a loan)? When do you expect to be profitable? Etc.
In addition to your revenue expectations, the financial plan should also list all relevant expenses and their expected amount in the future, over a period of 3 to 5 years.
For more information on how to create accurate forecasts for your business, make sure to read our article here.
It costs on average $177,500 to $229,000 to start a 1,700 sq. ft. independent pharmacy with 6 employees plus $143,500 in operating costs per month to run the business the first few months.
Startup costs
Note that these costs are for illustrative purposes and depend on several factors which might not fully apply to you. Let's first start below with startup costs:
| Startup cost | Amount |
| --- | --- |
| Lease deposit | $11,500 – $23,000 |
| Licenses | $6,000 |
| Store renovation | $80,000 – $100,000 |
| Equipment | $30,000 – $50,000 |
| Starting inventory | $50,000 |
| Total | $177,500 – $229,000 |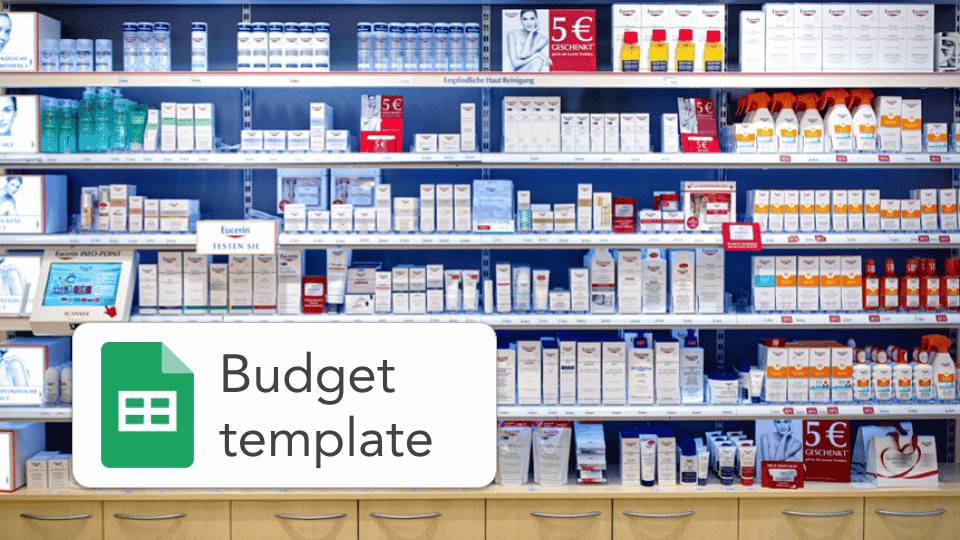 Download the Pharmacy budget template
Lender & investor-friendly

Easy-to-use Excel template

CPA-developed financials

30+ charts and metrics
5. Select a Location for your Pharmacy
A minimum of 100 square feet is needed to open a pharmacy. Yet, the average size of a pharmacy in the US is 1,733 square feet instead. That's approximately 50% dedicated to the front end store and customers area, and another 50% for the employee back office and storage units.
There should be enough room on the premises for refrigerators, racks, pallets, seating, etc. Your start-up office space requirement would highly depend on the scale of your operations.
Your office space rent will make up a considerable amount of your annual expenses. The location would determine the amount of rent and lease deposit.
For instance, you would need to pay around $27 per sq. ft. for a commercial space in a shopping center. So assuming your pharmacy is the US average size (1,700 sq. ft.), you would be paying over $3,800 in rent each month.
What about renovation?
Unless you buy an existing pharmacy, or a franchise, you will need to spend money in renovation costs. These include for example: design, layout, lighting, electricity and fire security systems.
For more information on how much you should spend in renovation costs, read our article here.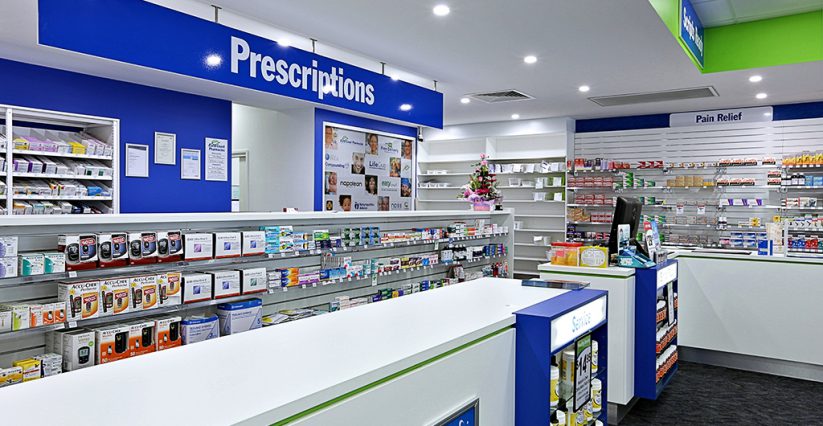 6. Check Legal Requirements
You need to take care of the legal and operational aspects before you open a pharmacy:
Select Your Business Structure
The business structure you select for your pharmacy will depend on your desired level of legal liability, tax liability, and how much you are ready to spend on ongoing formation and management fees. Your pharmacy could fall under one of the following 4 categories:
Sole Proprietorship
Partnership
Corporation
LLC
Licenses
State Board of Pharmacy Permit
Drug Enforcement Administration (DEA) Number
National Provider Identifier (NPI) Number
National Association of Boards of Pharmacy (NABP) Number
Employer Identification Number (EIN)
A license fee and related documents might run you about $6,000. You can get more details about the license requirement as per your location from here.
Taxes
Before starting a business, get in touch with your local, state, and federal taxes authorities to open the necessary accounts:
Federal Tax ID Number
State Tax ID Number
Payroll Tax Account
Property Tax Accounts
Sales Tax Accounts
7. Hire Employees for your Pharmacy
Labor costs can vary significantly depending on the hourly rate you intend to pay and the number of staff you'll start with.
Depending on the hourly rate you intend to pay and the number of staff you'll start with, labor costs can vary significantly.
Whilst a pharmacy technician earns on average $35,000 to $45,000 per year, pharmacists instead earn $106,000 on average.
So assuming you hire 3 pharmacists and 3 technicians, you would be paying $43,800 in salary expenses per month (including 20% taxes and benefits).

Insurance
Your pharmacy is shielded from responsibility by insurance in the case of legal action. Additionally, it is required to enter most contracts and practice agreements. To design coverage appropriate for your pharmacy, speak with an insurance broker in your area.
For group health insurance, employers must cover 50 percent of the premium cost. In 2017, the average employer premium was $6,486 per worker for small businesses.
Health Plan Agreements
Creating agreements with public and private health plans ensures your pharmacy is competitive and available to the public.
8. Purchase Pharmacy Equipment & Furniture
Before you can open your pharmacy, you will need to get some equipment and furniture such as the counters, POS systems but also the fridge and storage units for the medication.
Here are a few examples of costs that you need to plan for the pharmacy equipment:
Counter area equipment: $9,500
Store equipment (cash register, security, ventilation, signage): $3,750
CCTVs: $2,500
Furniture and gadgets (Computers, Printers, Telephone, TVs, Sound systems, tables, chairs, etc.: $6,000
POS, Accounting Software, Payroll Software, CRM Software, Microsoft Office, QuickBooks Pro, drug interaction software, Physician Desk Reference software: $7,000
In total, you should budget around $30,000 to $50,000 in furniture and equipment costs before you can open your pharmacy.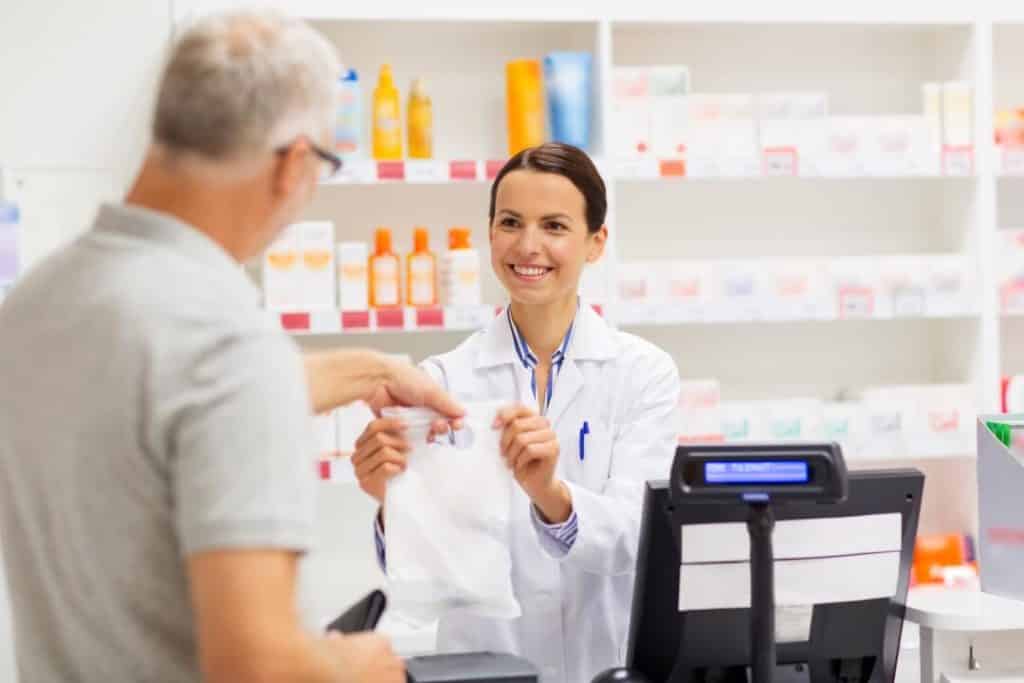 9. Acquire Initial Inventory
Before you can open your pharmacy, you will need to purchase starting inventory. Generally speaking, there are five categories of products that pharmacies sell:
Pharmacy Medicines
Prescription Only Medicines
Controlled Drugs
health, beauty, and wellness products
Toiletries
So you must set aside money for the initial inventory, including prescription drugs and other retail products.
Starting with a large selection of medicines, medical equipment, related goods, and packaging materials might cost up to $50,000 on an average.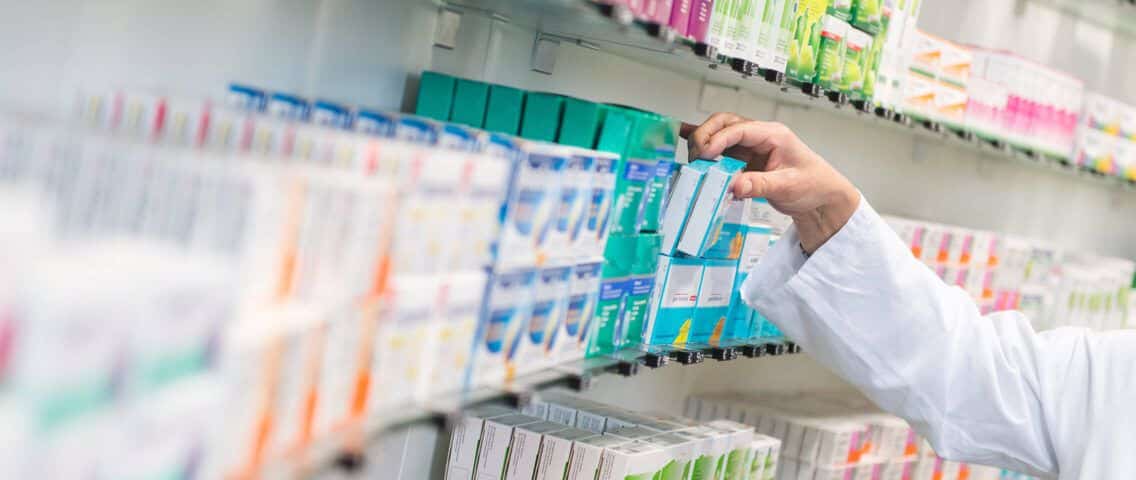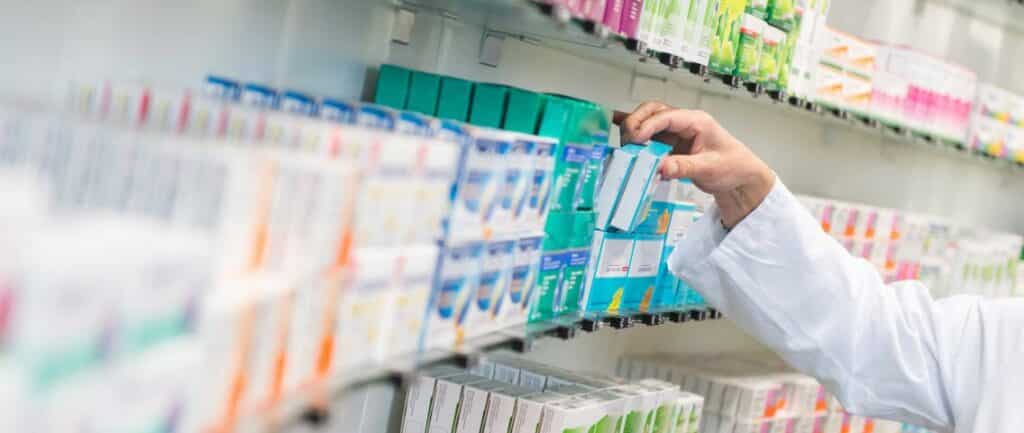 10. Select Financing Options for your Pharmacy
It's time to secure financing for your pharmaceutical business while carrying your business strategy. As any small business owner, you must choose the financing option that is most advantageous to you. When preparing to ask for a loan, include three types of funding in your business plan and financial statements:
You will have to cover the following requirements and include these types of funding in your financial statements:
Build-out Capital
This will cover the store's construction, remodeling, furnishings, and other fixed assets. Separate from working cash, you might need about $177,500 to $229,000 for startup costs.
Opening Inventory Financing
This will cover the cost of the initial inventory for your store. Although wholesalers frequently offer good terms, keep in mind that you probably won't have a positive cash flow for at least six months.
Your wholesaler can provide you with a sample prescription medication order for a pharmacy of your size that you can modify to prepare your starting inventory.
Working Capital
This will cover ongoing expenses like payroll, utilities, etc.
11. Promote your Pharmacy
No matter how little the budget for a small business is, a line must be set aside for marketing. According to a survey, hardly half of the independent pharmacies spend more than $5,000 annually on marketing. This includes the cost of billboards, online marketing, etc.
Customers must trust you to become loyal, but how can they accomplish that if they are unaware of your existence? Your marketing effort will gradually increase over time, but there are a few crucial areas to start considering right away:
Build Your Online Presence
Having a website is essential for competing successfully in the market nowadays. You might also consider using social networking websites like Facebook, Twitter, and Instagram.
Provide Value
Many people are oblivious to the special benefits a neighborhood pharmacy can provide them. You must evaluate your local competitors right away and set your pharmacy apart from the rest with unique offerings.
Get Involved
Although community involvement is essential for launching an independent pharmacy, paid promotion is also crucial. Establish connections with local professionals and independent enterprises in the healthcare industry. Look for chances to join in neighborhood celebrations and meet prospective clients.
Offer Incentives
Incentives are a terrific approach to convert prospective consumers into loyal ones once you have established your worth to them. Your pharmacy can demonstrate its concern for its consumers while expanding its clientele by offering discounts, running a referral rewards program, and offering free routine health checks.
12. Do Test Runs
Your team has been put together. You've written a business plan and presented it to potential investors or a lending organization. Your pharmacy now has funding and a physical location.
The time has come to get everything going. But before you open your doors, you must test out your operations.
While you're in test mode, follow these steps:
Conduct trial runs with your staff.
Prepare and arrange your stock.
Use "Coming Soon" advertisements to promote your company.
Create events that will draw in your ideal clients.
Participate in local activities.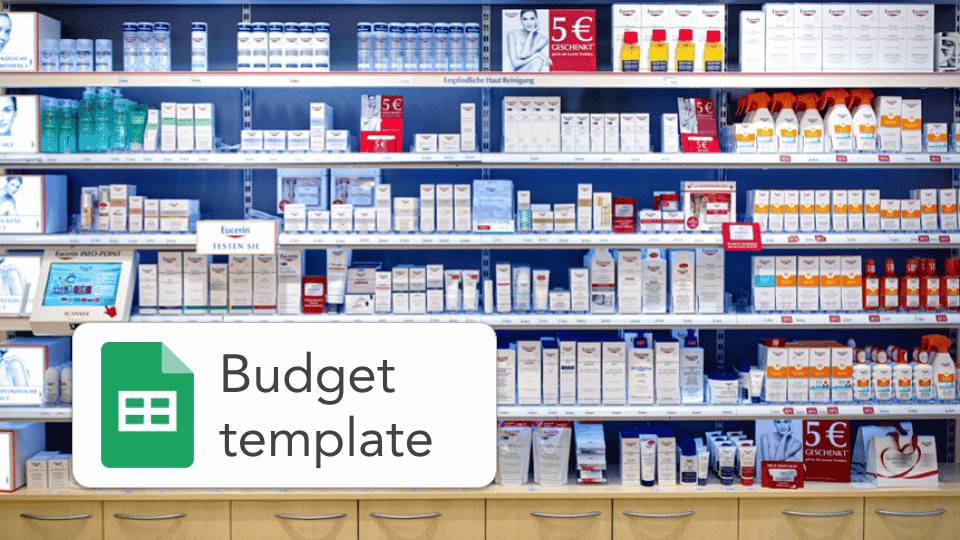 Download the Pharmacy budget template
Lender & investor-friendly

Easy-to-use Excel template

CPA-developed financials

30+ charts and metrics