The hospitality industry, according to a 2018 study by the Small Business Administration (SBA), is the second-most popular sector for the small business segment. Despite the hype, did you know that 1 out of 3 restaurants fails to survive the first year? So if you want to open a restaurant and succeed in this highly competitive business, you must have an impeccable plan and a brilliant execution.
If you don't know where to start, this guide on how to start a restaurant in 10 steps is going to be your first stepping stone. Read on!
1. Research the Restaurant Industry
This is by far the most important step. You need data that will become the pillar of your business plan. Your research needs to cover various things including:
(a) Competition
Remember! You aren't the only person planning to open a restaurant. There may be dozens of restaurants in your location. So, understanding the degree of competition is necessary. If you have 100+ restaurants in your 10-mile radius, you are not going to survive for long unless you have something special to offer aside from high food quality. Plus, you need to understand what your competitors are offering.
(b) Demography
This is essential. If the location where you are planning to open a restaurant has more of a working-class population with little time for cooking at home, you will have a steady flow of customers. It will also determine the type of restaurant you plan to open. Busy corporate hustlers are not likely to spend a lot of time enjoying a 6-course meal. They will most likely prefer takeout restaurants.
(c) Purchasing Power
Fine dining may be a regular thing for the wealthy, and a once-in-a-while experience for the middle-income class. The purchasing power of the people in the locality where you are planning to open a restaurant is an important consideration. A misplaced offering is not going to woo people. Thus, knowing the purchasing power of the target audience will help to decide on the menu items.
(d) Cost
Do not forget the cost of operating a restaurant. You must have a fair idea of the one-off and recurring operating expenses for your restaurant. Wrong estimates can lead to disastrous losses and a big dent in your finances.
(e) Competition's Strategies
You are going to face fierce challenges from your competition. Thus, to earn more customers, you must come up with some customer-acquisition strategy (or multiple strategies) that can bring in new customers for you (if necessary, by shaving off some customers from your competitors). Thus, you must be aware of your competition's strategies.
(f) Customer Preferences
Don't forget to look into what people prefer to eat. This will give you an idea of the type of food you must be offering. For instance, if people in your target location are insanely mad about Italian food, opening an Italian restaurant will be more profitable than others.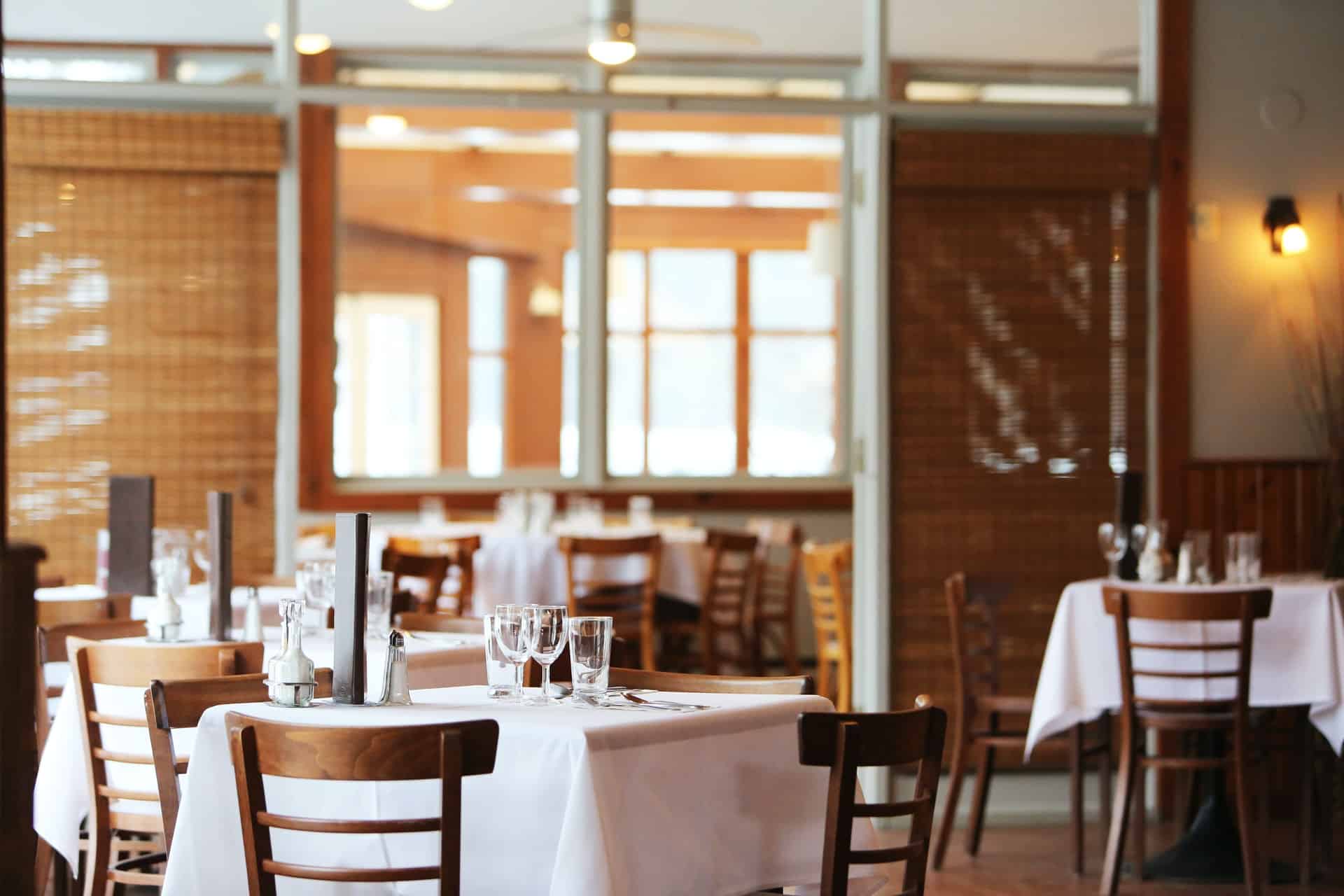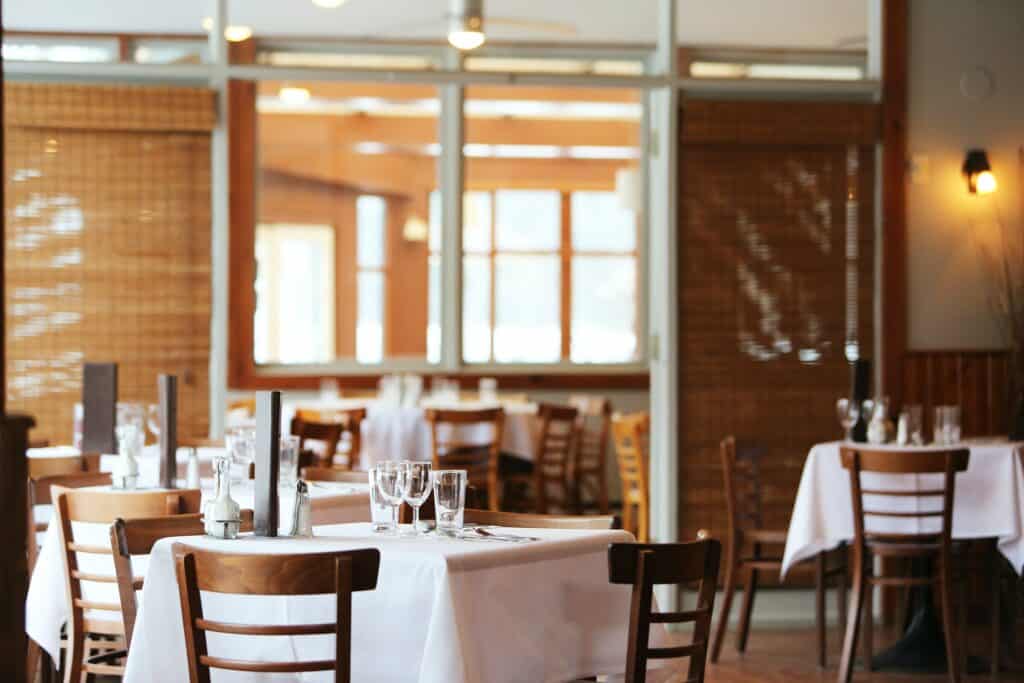 2. Select a Restaurant Type
Once you have the data, it is time to decide on the type of restaurant you want to open. It might be a takeout restaurant, fine dining, casual dining, fast food, buffet-style, and so on.
Depending on the restaurant type, you will then need to decide on the type of food you want to offer. For instance, for a fine dining restaurant, you may consider Italian food, Middle-eastern food, Indian food, and so on.
Selecting both the restaurant type and the food type will give you a fair idea on:
Square footage you will need
Type of equipment & appliances you will need
The raw materials you will need (which will make it easy to identify appropriate retailers and/or wholesalers)
3. Pen a Solid Business Plan
Once you have the data and a clear idea about the restaurant & food type you want, you can create an enviable business plan that can beat your competitors.
The business plan you write must cover important things like:
Location selection (and why)
Menu selection
Market analysis
Marketing & advertising strategy
Financial projection, etc.
A thorough business plan and a robust financial model are necessary for:
Acquiring business funding
Having a proper & clear direction for your restaurant business in the coming months and years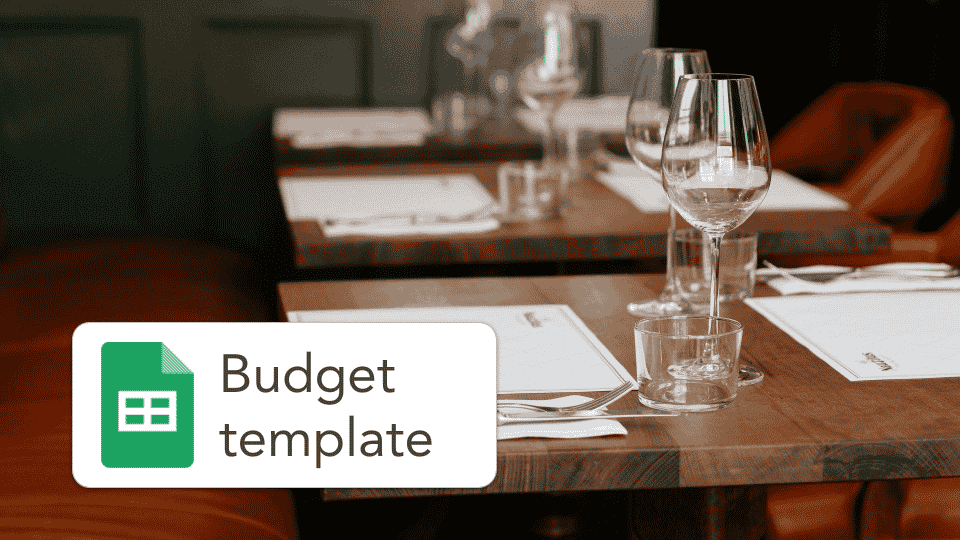 Download the Restaurant financial model template
Lender & investor-friendly

Easy-to-use Excel template

CPA-developed financials

30+ charts and metrics
4. Select a Location for your Restaurant
Don't rush to the bank yet. Before you open your restaurant, first you need to find the commercial property where you will start your business. And you must carefully select the location, too.
Only after you find your desired location and identify a couple of (or perhaps more) properties that you can buy or rent, should you go for funding.
If you don't find the right property in your desired location, or if the location is not ideal, you may have to make changes to your business plan.
While selecting a location, you must consider the following:
Population, demography, and purchasing power (the more the purchasing power, the more people will spend)
Location's & premises' proximity to the target audience
Distance from suppliers (you must minimize transportation costs)
Zoning rules & other regulations
Finally, the price of the property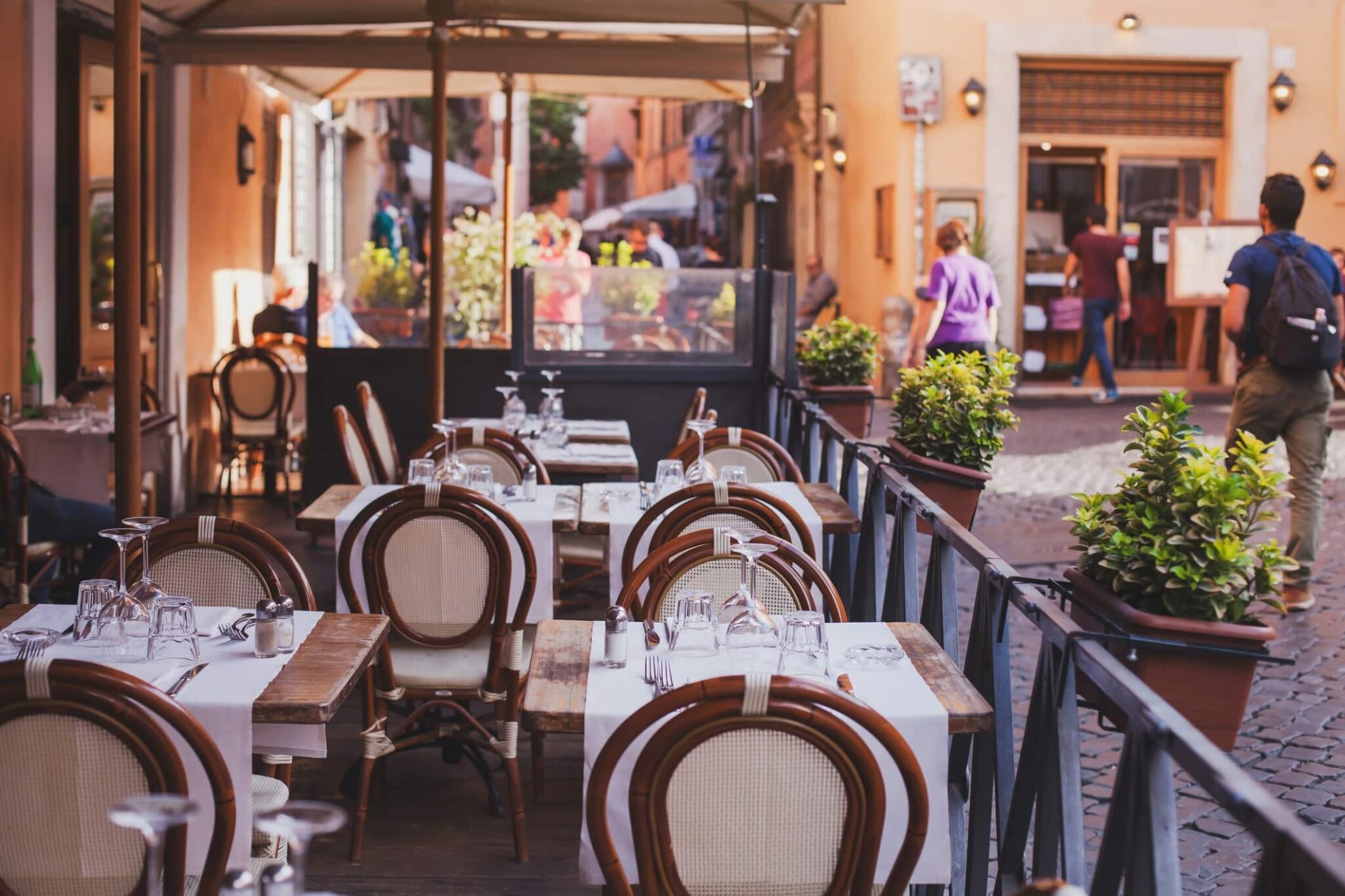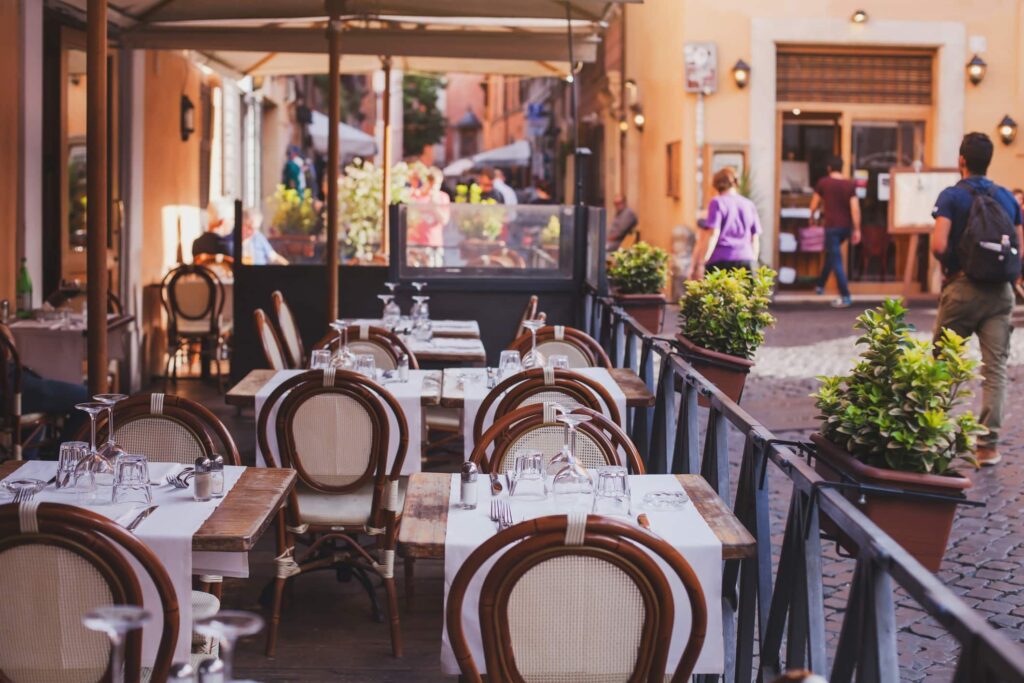 5. Get Funding for your Restaurant
This is the next most vital step before you can open your restaurant. Your business plan and the property location and size will determine the loan amount you can get for your business venture. Revisit your plan and make sure that nothing is undervalued or overvalued.
Contact multiple lenders and ensure that the loan amount is covering the following expenses:
Property rent or purchase cost
Cost of the required appliances & equipment
Furniture & tableware cost
Cost of initial inventory
Legal costs
Cost of Insurance, utility bills, POS system, etc.
Operational expenses for the first 6 to 12 months
Remember! It will take around 6 to 12 months for your restaurant to become profitable.
You can learn more about the detailed cost breakup here.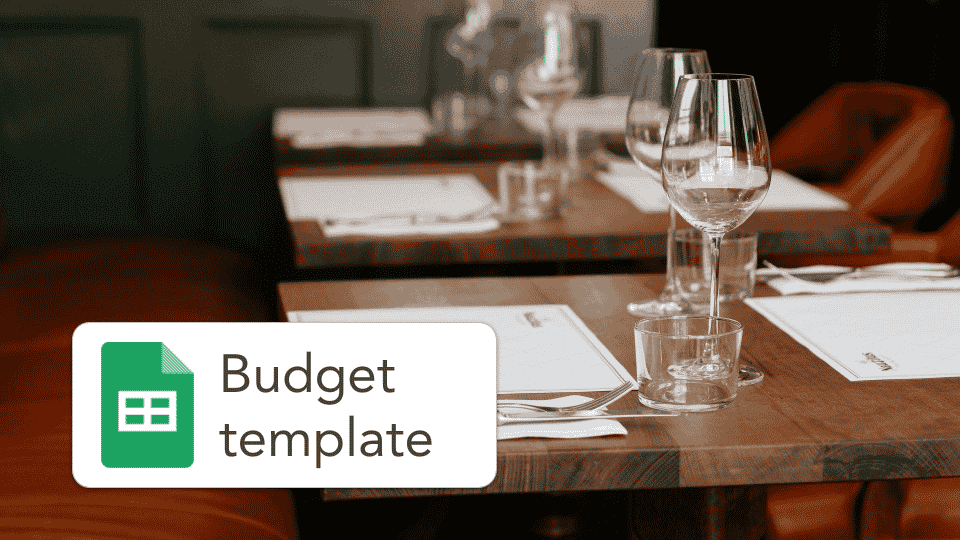 Download the Restaurant financial model template
Lender & investor-friendly

Easy-to-use Excel template

CPA-developed financials

30+ charts and metrics
6. Acquire Restaurant Permits & Licenses
Your restaurant will need the necessary permits & licenses to operate. Without them, there will be legal consequences. There are specific fee structures for different business structures such as LLC, sole proprietorship, etc.
You can get a complete list of relevant licenses you will require to run a restaurant here.
Don't forget that if you want to sell liquor, there are different license requirements for that, too. A liquor license will be expensive, and it can be within the range of $12,000 to $400,000.
7. Design the Restaurant Layout
Don't take this lightly. A badly designed restaurant will repel customers instead of attracting them. Your restaurant space must be spacious with inviting colors and comfortable sitting arrangements.
A restaurant floor design will consist of many elements that include:
Entrance
Waiting room
Table & chair arrangements
Bar room
Outdoor seating (if that is something you are considering)
Kitchen
Emergency exits
Restrooms
Staff area & backroom
Windows & doors
POS system location (should be humble & out-of-focus)
Every element has its unique importance & requirements.
You must design everything appropriately to maintain a coordinated workflow that includes everything from receiving orders to sending orders to the kitchen to food preparation and delivering food to the table, and so on!
You can design the floor plan using designing software such as CadPro, ConceptDraw, & SmartDraw, but that will require you to know using such software, or you will need to learn to use them.
When it comes to the cost, which is dependent on the quantity and quality you need. The expected cost for these elements and other decors can be $80,000 or more.
The best thing to do here is to hand over the job to professional interior designers with experience in restaurant floor design.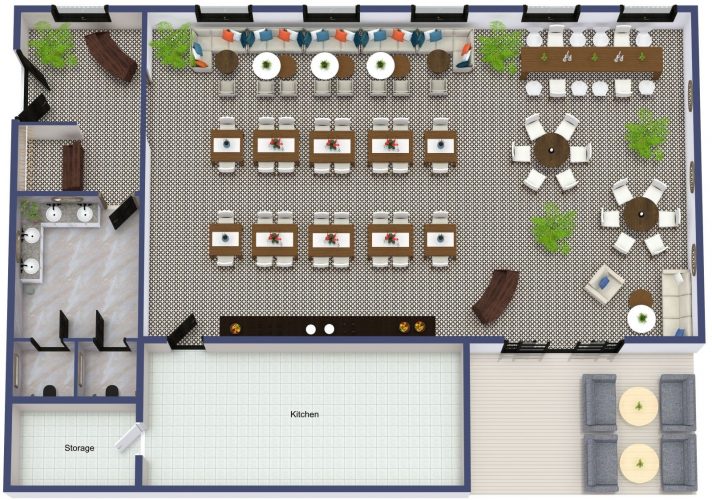 8. Acquire Equipment & Furniture for your Restaurant
Once your restaurant design is ready, you need to get all the necessary appliances, equipment, & furniture. This can cost you anywhere between $50,000 and $150,000 based on your scale of operations.
You may not need a few appliances & equipment (or you may need more than what is listed) depending on your restaurant type. However, here is a general checklist you can follow (and alter as necessary):
Food preparation counters & cutting boards
Food processors (batch bowl, buffalo choppers, etc.)
Freezers & refrigerators
Gas grill or electric grill
Ice makers
Kitchen Display System & Restaurant POS System
Microwave
Mixers (countertop, floor, hand mixers)
Ovens (combination, convection, conveyor, pizza)
Ranges and ventilation
Kitchen supplies (cookware)
Safety equipment
Servingware
Sharpening stones
Sinks (bar, compartment, disposal, drop-in, etc.)
Slicers
Steam tables
Storage containers
Storage racks & shelving
Washing equipment
Apart from that, you will need tables, chairs, linens, and tableware (plates, cutlery, glasses, etc.).
To save costs, you can always purchase second-hand appliances & equipment, but ensure that they are in good condition and last for several years or rigorous use.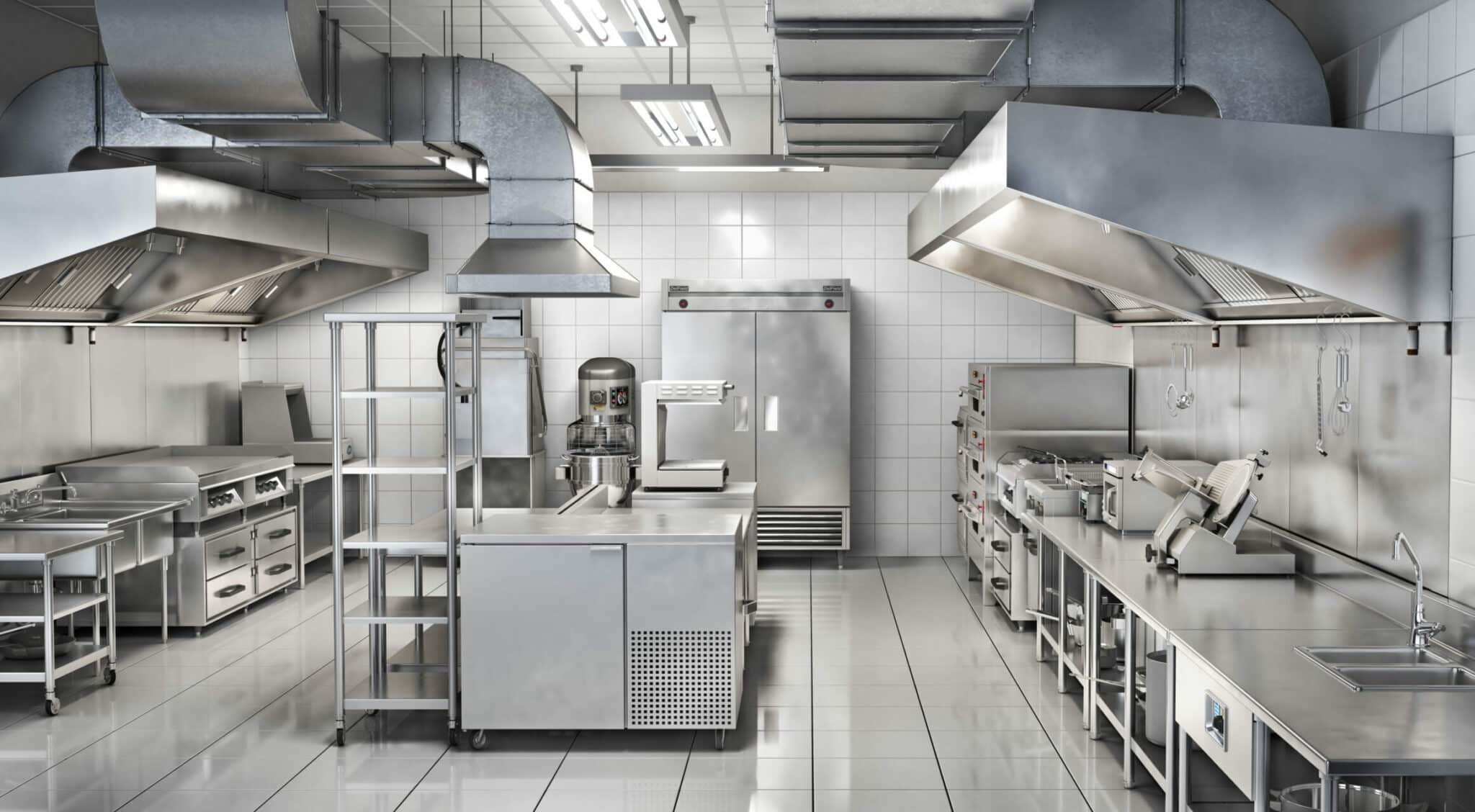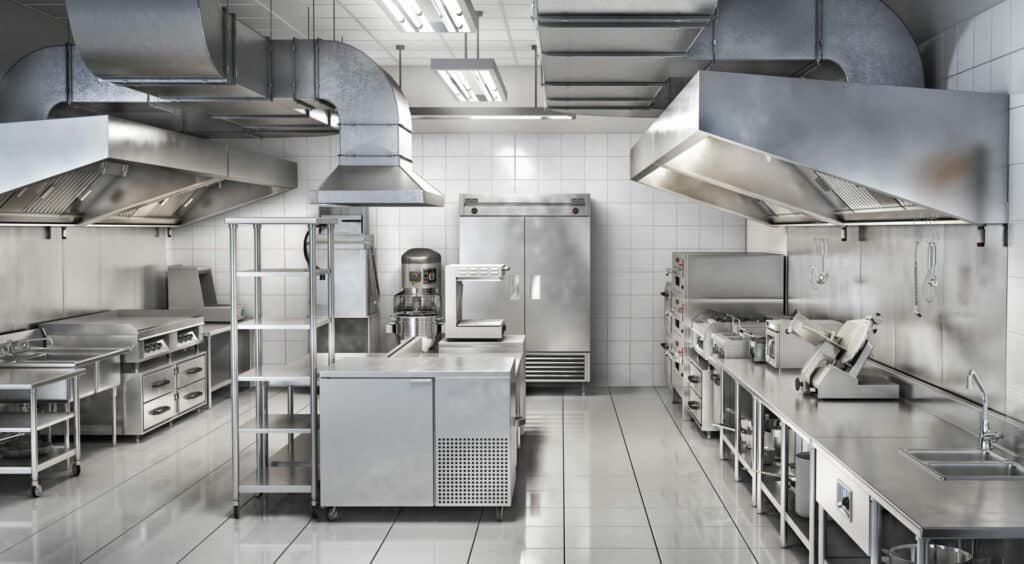 9. Choose a Menu for your Restaurant
Assuming that your restaurant decor and kitchen setup are all ready, it is nearly time to open doors for your customers. However, there are two more things you need to cover. The first thing is to offer the highest quality food. The second one is to hire staff (we will cover this shortly).
Here are a few things you can do to maintain quality:
Purchase Quality & Fresh Raw Materials
Assuming that you are opening a dine-in restaurant, you must serve fresh food, unlike packaged food that can be stored in cold storage units. For that, you must get fresh raw materials every day from your local markets.
This will be an enormous task, and you must commit to it. Fresh raw materials will ensure that the meals you prepare are of the best quality.
Most fine dining restaurants and hotels ensure that chefs go to different local markets to cherry-pick the freshest products. You need not go to that extent unless you are deciding on opening a true fine dining restaurant.
Your aim must be to grab your restaurant supplies daily.
Perfect Your Recipes
Your aim must be to perfect all your recipes whether it is starter, entree, or dessert. If you are serving cocktails, coffee, tea, etc. you must perfect them, too!
You will face stiff competition, and the only way to stay in business and keep attracting new customers & build loyal customers is to offer exceptional quality. Your food must speak for your business.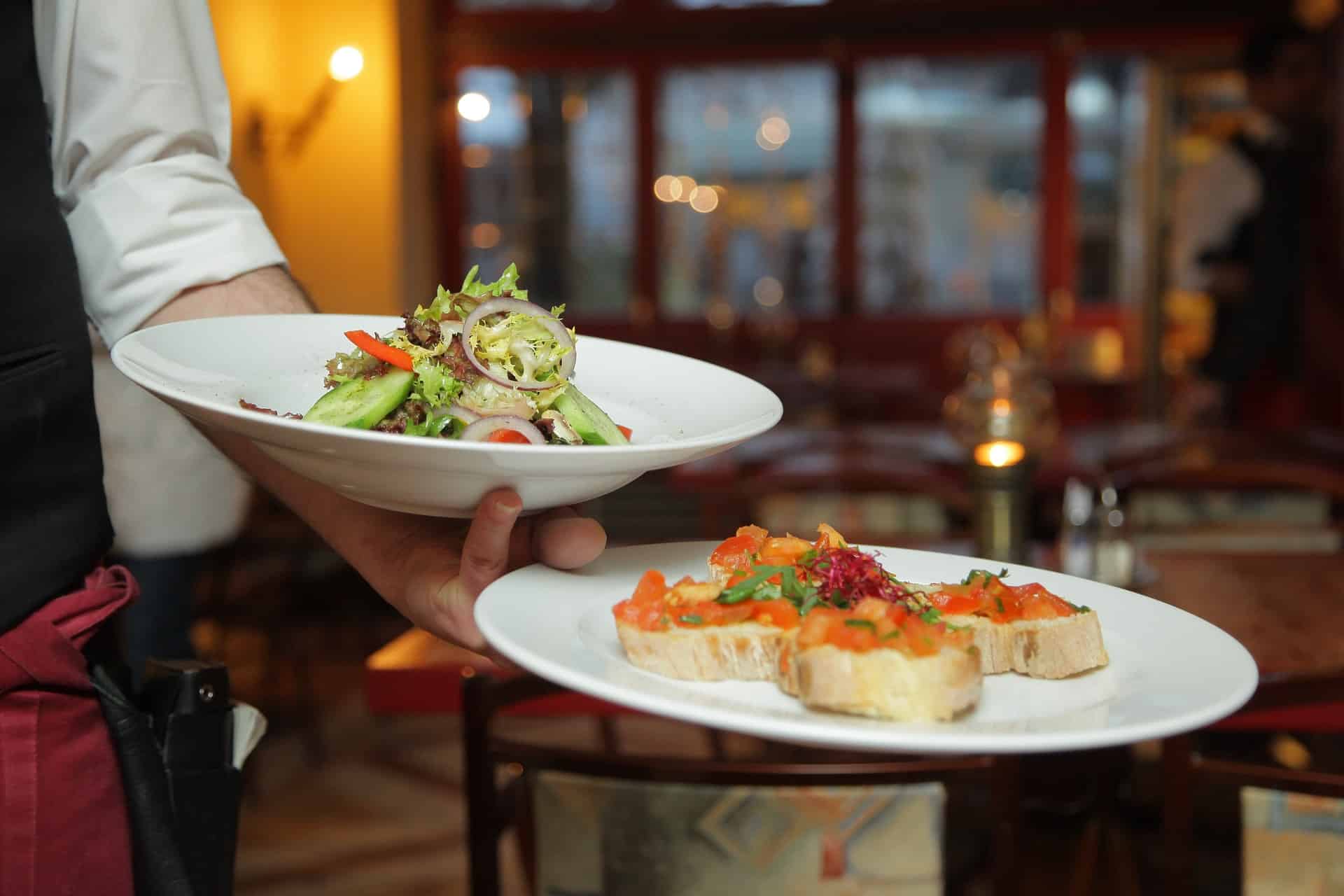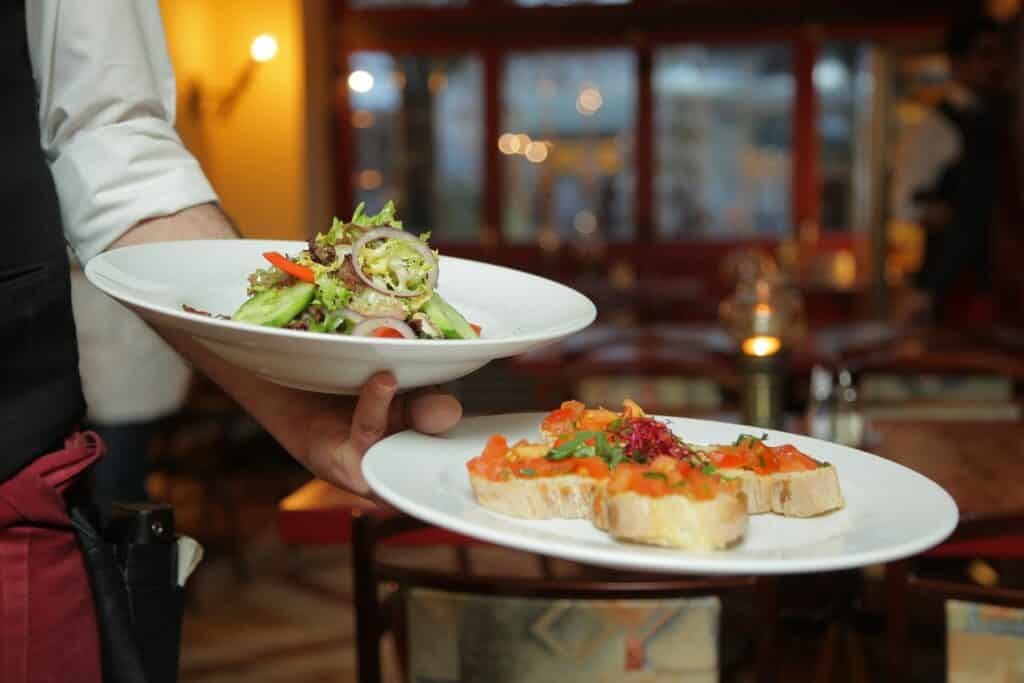 10. Hire your Restaurant Staff
This is the final stage before you open your doors and start accepting customers. In general, you will need:
A manager (that can be you)
Chef (we already talked about that)
Cooks
Serving staff
Hosting staff
Buspersons
Bartenders
Dishwashers
Four of these positions require people with social and communication skills. They must be people-oriented people. These positions are: serving staff, hosting staff, buspersons, and bartenders. These are the people who will mostly interact with the customers. Even the manager must have similar people-oriented skills.
Not only should you strive to hire experienced people, but at the same time, you should take appropriate measures to train them and let them know about:
Your restaurant ethics and code of conduct
Your expectations (like cross-selling & upselling)
It is necessary to let serving staff and hosting staff communicate with chefs and learn which food items go well together so that they suggest. Even better, they must actually eat the food to describe every dish and speak at great length about them.
This training exercise can take some time. Don't just rush through the process. Remember! Your chef and your staff are the pillars of your restaurant. Failing to hire the right staff members will be detrimental, and you may lose customers.
When it comes to the cost, whilst fast-food restaurants can achieve staff costs as low as 25% of sales, table-service restaurants typically spend 30-40% of their revenues in staff expenses instead. Assuming a casual restaurant with $100,000 monthly revenue, this would require anywhere between $30,000 in $40,000 in staff costs.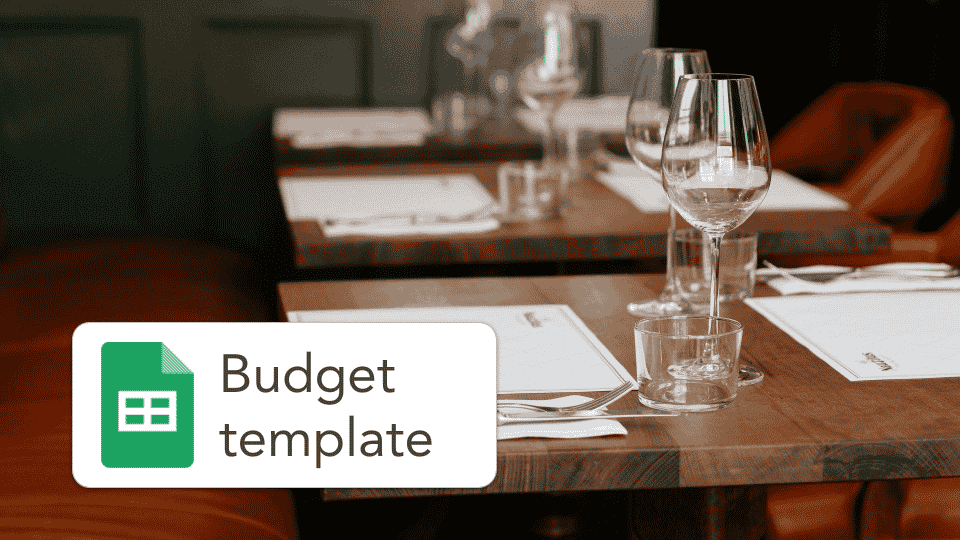 Download the Restaurant financial model template
Lender & investor-friendly

Easy-to-use Excel template

CPA-developed financials

30+ charts and metrics