How to Open a Bakery in 9 Steps: Checklist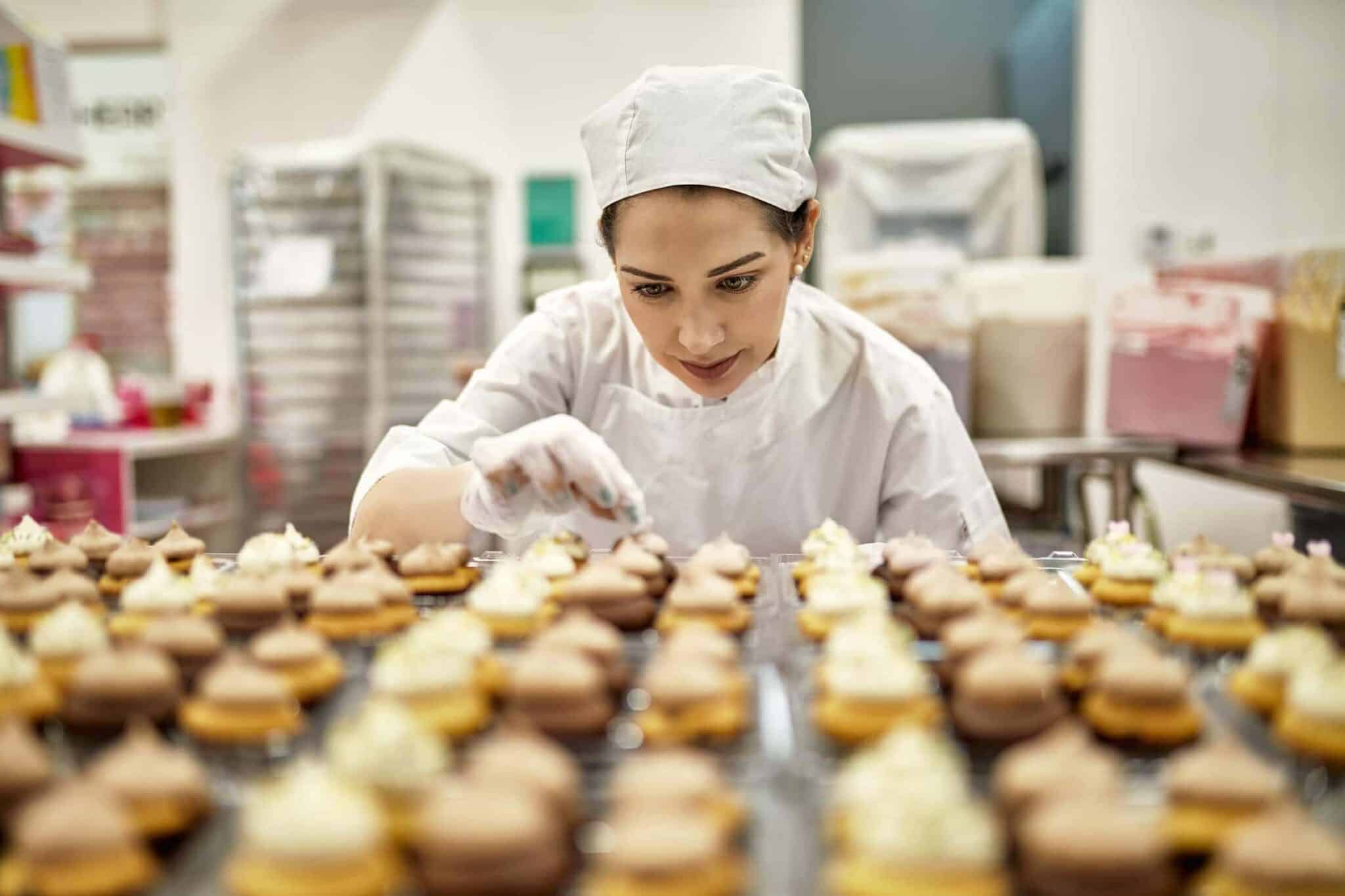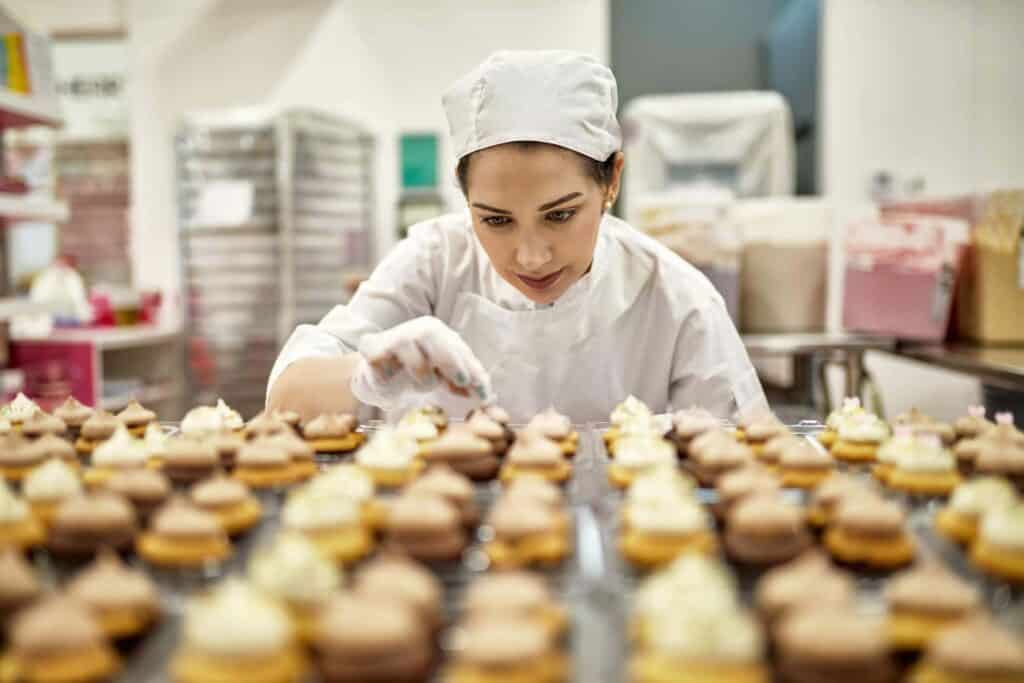 Do you want to open your own bakery? In 2020, the US had 6,000 retail bakeries that generated a total of $3 billion in sales, that's an average of $500,000 in sales each year.
Bakeries can also be profitable businesses: with the most successful bakeries attaining a profit margin of 9%, that's a total of $45,000 in profit per year!
Yet, with 6,000 bakeries across the US, you must have a solid business plan and a solid execution to be successful in this industry. Research, location, equipment, hiring & training staff, etc. There is a lot you must do.
So if you are feeling lost and need some guidance on where to start, this post goes through the 9 steps you need to follow to open and run a successful bakery. Let's dive in!
For more information on bakeries, make sure to check our guides below:
How To Build a Financial Model For a Bakery
How Much Does It Cost To Open a Bakery?
How to write a Business Plan for a Bakery: Complete Guide
1. Choose your Bakery Format
The first thing you need to decide when starting a bakery is the format of your bakery. Is it a counter-style, a coffee shop bakery, or a specialty bakery instead?
Counter Style
Counter-style bakery is one of the most common types of bakeries. New bakeries typically start with this format because of its lower startup cost. Also, it requires much less space vs. a coffee shop bakery (see below).
Counter style bakeries do not have dining space making it easier to manage operations efficiently: customers place orders at the counter for takeaway only. So, for that type of bakery, you will need to scout for a location that can offer space for the counter and a kitchen at the back.
Coffee Shop Style
Another popular bakery format for startups is the coffee shop style. You can sell baked goods such as cookies, bread, pastries, donuts, pies, etc., along with coffee or tea.
Unlike other bakeries, this format requires dining space where people can order, sit and eat. If you choose this format, you will need sufficient space for front operations (dining area) and back operations (kitchen).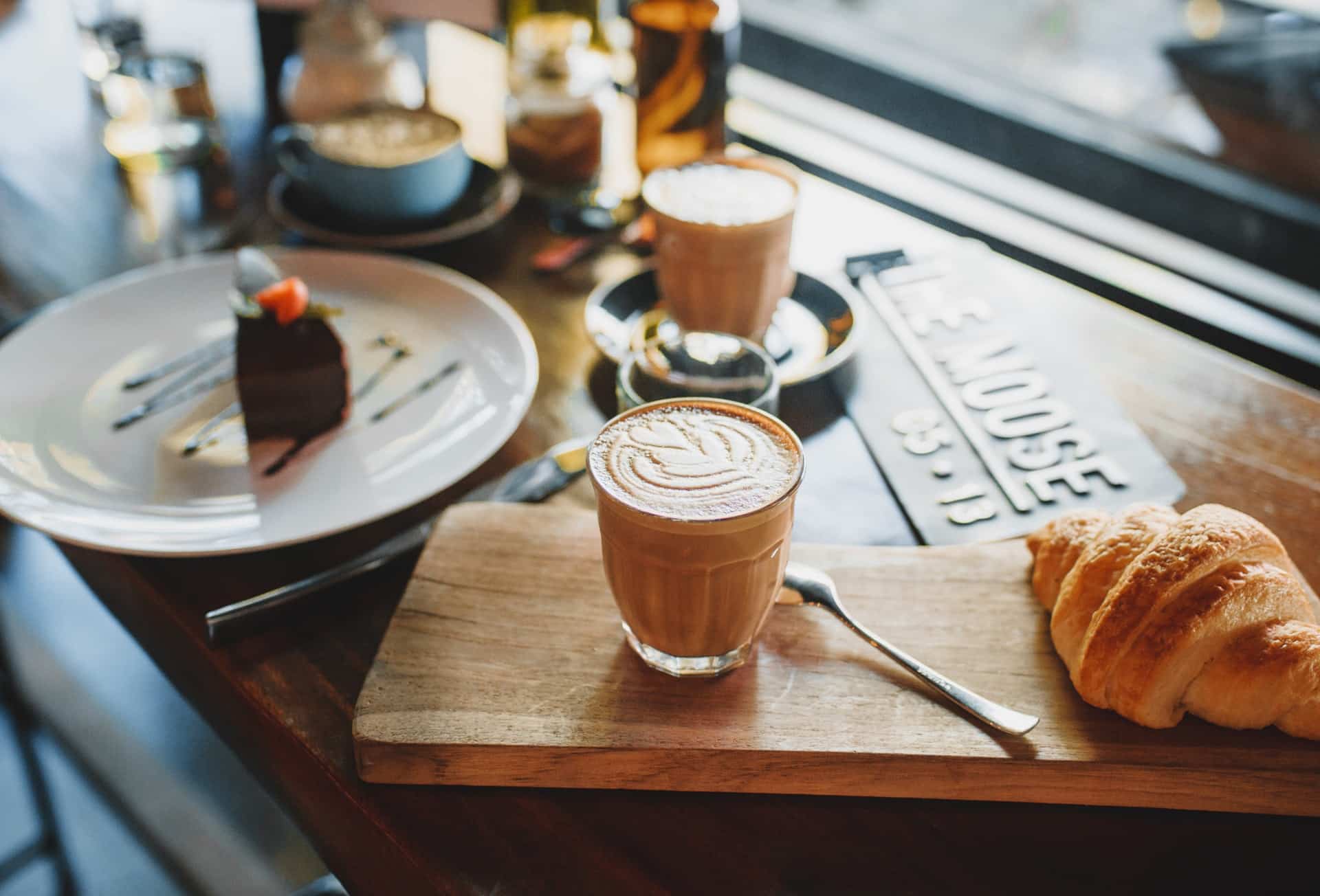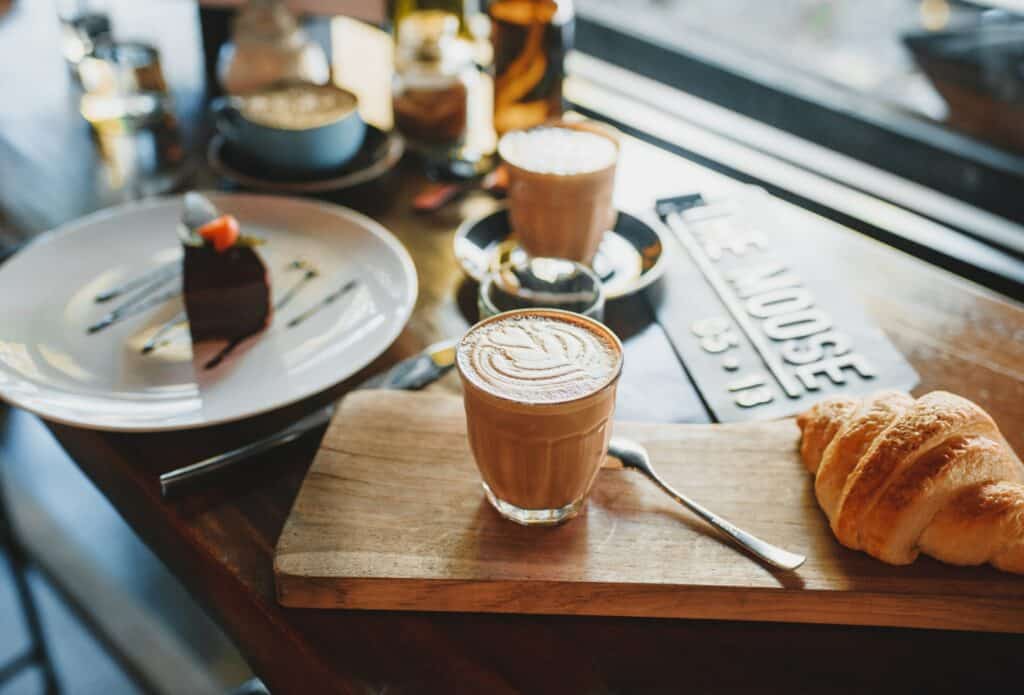 Speciality Bakery
The specialty bakery format has gained wide popularity in the last few years. This type of bakery focuses on selling specific types of baked items. An example of a specialty bakery would be a wedding cake shop, a donut shop, or even a vegan-friendly or gluten-free bakery.
Specialty bakery offers higher flexibility since you are required to focus on specific items and not a range of items. This kind of bakery has a better chance of success because it provides specific goods that customers cannot find easily elsewhere. Yet, before you open such bakery, you will need to make sure there is sufficient market demand for it.
2. Prepare a Business Plan
A business plan will be the roadmap that you will follow to start your bakery, receive funding, and how you will run your business.
Typically, a business plan has 7 key sections that include:
Executive summary: a 2-page section that summarises all the key information of your business plan below
Business overview: this section will contain information about the business: your business model (is this a counter-style or a coffee shop bakery?), the concept (menu), etc.
Market & competitive analysis: this section will contain the analysis of the target market, its competitive landscape along with customer preferences and trends
Sales & Marketing Strategy where you outline your plan to acquire customers (the channels you will use, your budget, etc.)
Management & organizational structure where you list all the management roles and their experience in the industry, as well as any other key members of your company (advisors, senior managers, etc.). This is also where you should include a chart of your organizational chart with all the roles and their direct and indirect reporting lines
Financial plan: your projected 5-year financial projections (income statement, cash flow statement, balance sheet) as well as some key metrics and analysis (e.g. break-even analysis, use of funds, etc.)
Funding ask: this is where you explain what loan/investment/grant you are seeking as part of this business plan, how much do you need and how you intend to use the funds.
It's also best practice to add an appendix at the end to include important details such as the detailed menu and pricing, your logo, the bakery layout plan, key contracts with suppliers, etc.
3. Build a Financial Plan
Your financial plan should include 5-year financial projections of your revenue and expenses. You should include the 3 financial statements as well as your assumptions clearly laid out. Your financial plan should be built using a spreadsheet like Excel.
When projecting your revenue, make sure to sensitize pricing and the number of customers as a small change in these assumptions will have a big impact on your revenues.
When it comes to the costs, consider both startup and operating costs:
Startup costs are the expenses you must pay before you start your bakery;
Operating costs, instead, are the expenses you pay for each month to run the business.
It costs on average $109,250 to $310,050 open a small bakery of 1,500 sq. ft. The startup costs vary based on the size of your bakery, the business model (sit-in vs. counter-style / takeaway only bakery), the types of products you sell (breads vs. pastries), etc.
For more information on how much it costs to start and run a bakery, read our article here.
Get a rock-solid business plan with the 
Bakery financial model
5-year financial plan already built

20+ charts for your business plan

Video tutorial 🎥

5,900+ downloads
4. Get Bakery Licenses & Permits
You will need to obtain the relevant permits and licenses before you can open your bakery. Every state would have different regulations so it's important that you check with your state first.
Also, depending on the type of bakery you select, you will have to arrange for different types of licenses or permits. For example, you will different licenses if you operate a sit-in or a counter-style bakery.
Here are some of the common types of licenses and permits for bakeries:
Sales Privilege License
You will need a state privilege license if your bakery sells items in retail. Your company can collect the state taxes in addition to the sales price when you get this license.
Food Handlers License
Every business that handles food items needs a food handlers license or a food and safety certificate. When you open a bakery, you need this license to prove that you have the required knowledge to handle and store food items safely. The owner and all employees assisting in cooking baked goods will need a food handlers license.
Catering License
You will need a catering license if your bakery offers catering services. All businesses involved in preparing the food in their kitchen and delivering it to clients require a catering license.
Kitchen Health and Safety Inspection
You will need a kitchen healthy and safety inspection certificate for your bakery to be certified.
The average cost of licenses, permits, and certifications for a bakery in the US is $1,500.
5. Find a Name for your Bakery
When choosing the bakery's name, you must check if it's already been taken by any other business. You can start by looking for your business name online and make sure there is no similar names in the area.
Also, while verifying the name's uniqueness, it would be wise to check for trademark filings with the U.S. Patent and Trademark office.
Once you have found the name of your bakery, you should invest in signage to attract clients. You can use the signage for everyday promos, flash deals, special offers, particularly around the holidays, etc. Many bakeries use cloud-based digital signage these days to lure customers.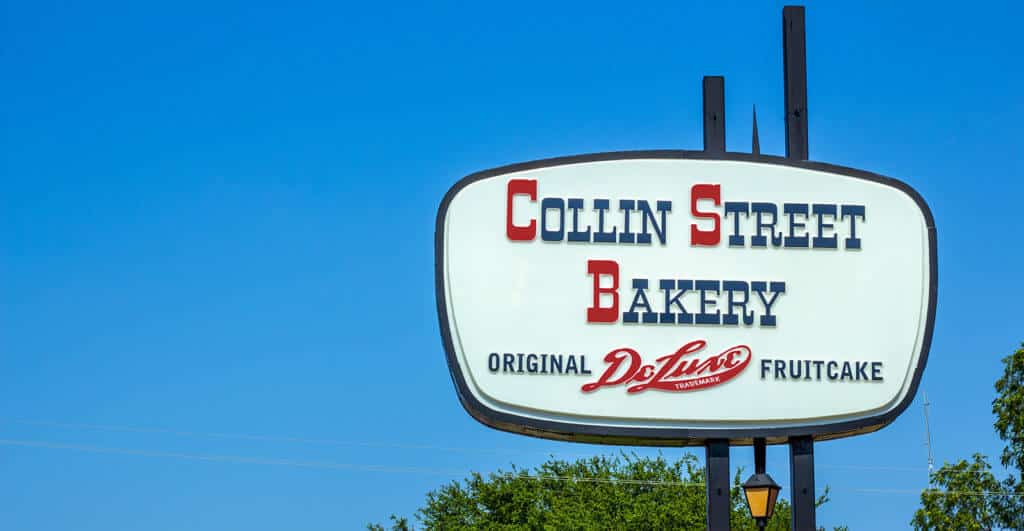 6. Find a Location for your Bakery
Depending on the kind of bakery you plan to open, you'll require a specific kind of commercial space. A central location close to the target customers' residential areas would be ideal for a new bakery. Here are some of the prime factors to keep in mind when choosing a location for your bakery:
Demographics
Competition in the area
Accessibility
Size, space requirements
Real estate prices
If needed, you can avail services of an experienced and trusted real estate broker. You can explain your requirement of either purchasing the property or leasing it. Using the services of a broker would save you time and help you find the perfect location for your bakery at the desired price.
When planning to lease a property, commit to occupying it for several years. You will have to arrange for a refundable security deposit. Depending on the bakery's size and location, the price would vary.
The average space required for a bakery is 1,500 square feet. So assuming you pay $30 / sq. ft. per year, you should budget $3,750 for monthly rent and keep aside $11,250 for the refundable 3-month security deposit.
7. Design the Layout of your Bakery
You need to create an attractive ambiance for your bakery to lure customers. The design and layout of your bakery would play a vital role in doing that. You should focus on creating a warm and comforting atmosphere for your customers. Also, make sure that all customers can access the space with ease.
Some states will require you to submit blueprints of the building permits before they can start operating. Therefore, you must check with local authorities for any legal requirements before commencing your bakery operations.
If you have a creative mind, you can design the bakery independently. However, using interior designers would also be a great idea since they are in tune with the latest trends. They can help you create a unique and attractive concept design for your bakery that can help you attract more customers.
While working on the layout and design of your bakery, keep your prime focus on your customers, employees, and building regulations.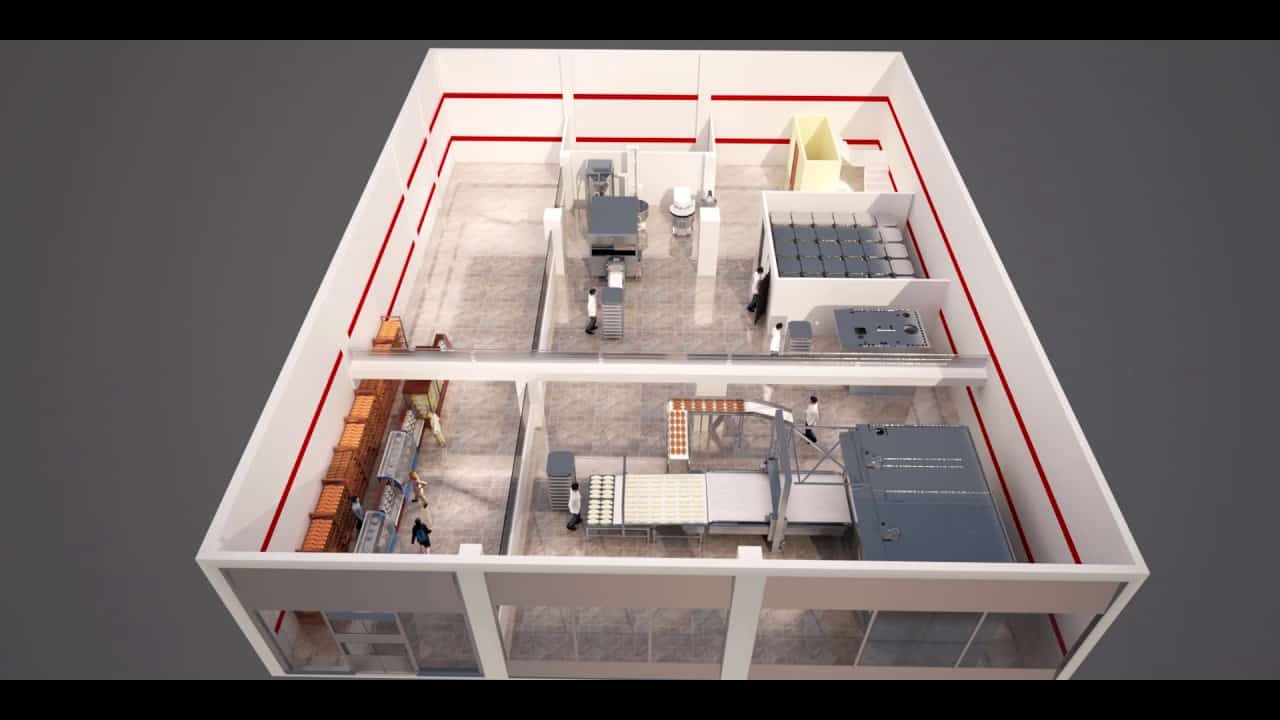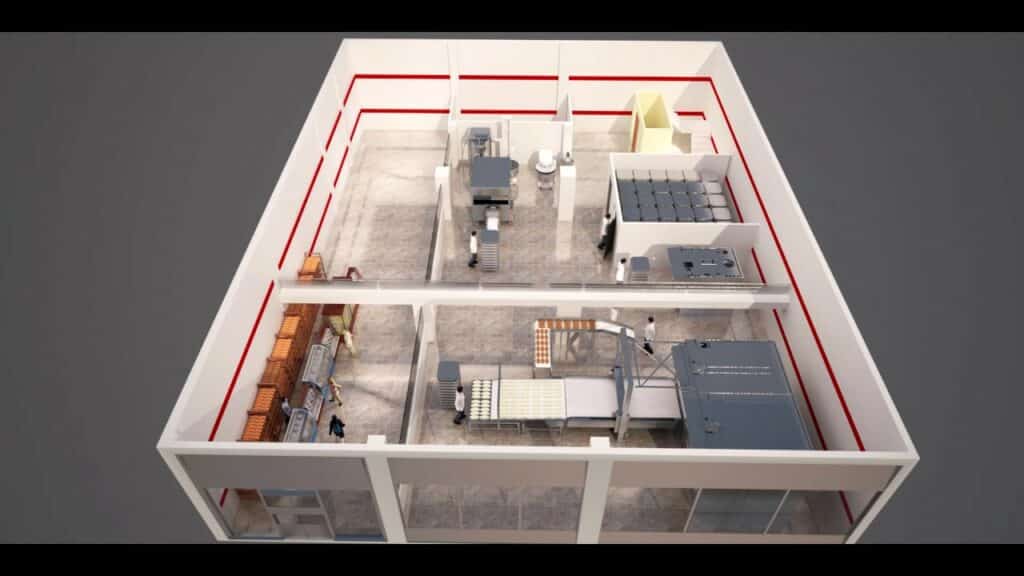 8. Get Funding for your Bakery
Getting funding is important because starting a bakery can be expensive: it costs on average $109,250 to $310,050 open a 1,500 sq. ft. bakery in the US.
Therefore, you need to estimate the capital requirements and total startup costs first. The startup costs depend on your location, the type of bakery you plan to open, and the necessary equipment.
You can choose from the following funding options:
Startup Business Loans
Getting a startup business loan is a good option for those who find it difficult to raise capital independently. You can opt for an SBA microloan or a business grant. An SBA loan will be wise if you need long repayment terms with low interest. Getting an SBA microloan is much easier compared to the traditional SBA loan. For more information on how to apply for a SBA loan for your startup, read our article here.
Equipment Financing
You will have to procure different types of equipment for your bakery. And if you don't have sufficient funds at the beginning, you can opt for equipment financing. It is easier to get such loans since the equipment serves as collateral.
Business Line of Credit
You can use the maximum credit limit on a business line of credit to borrow money for any business expenses. This can work only if the amount you need is limited. Also, keep in mind you will need to pay interest on the amount borrowed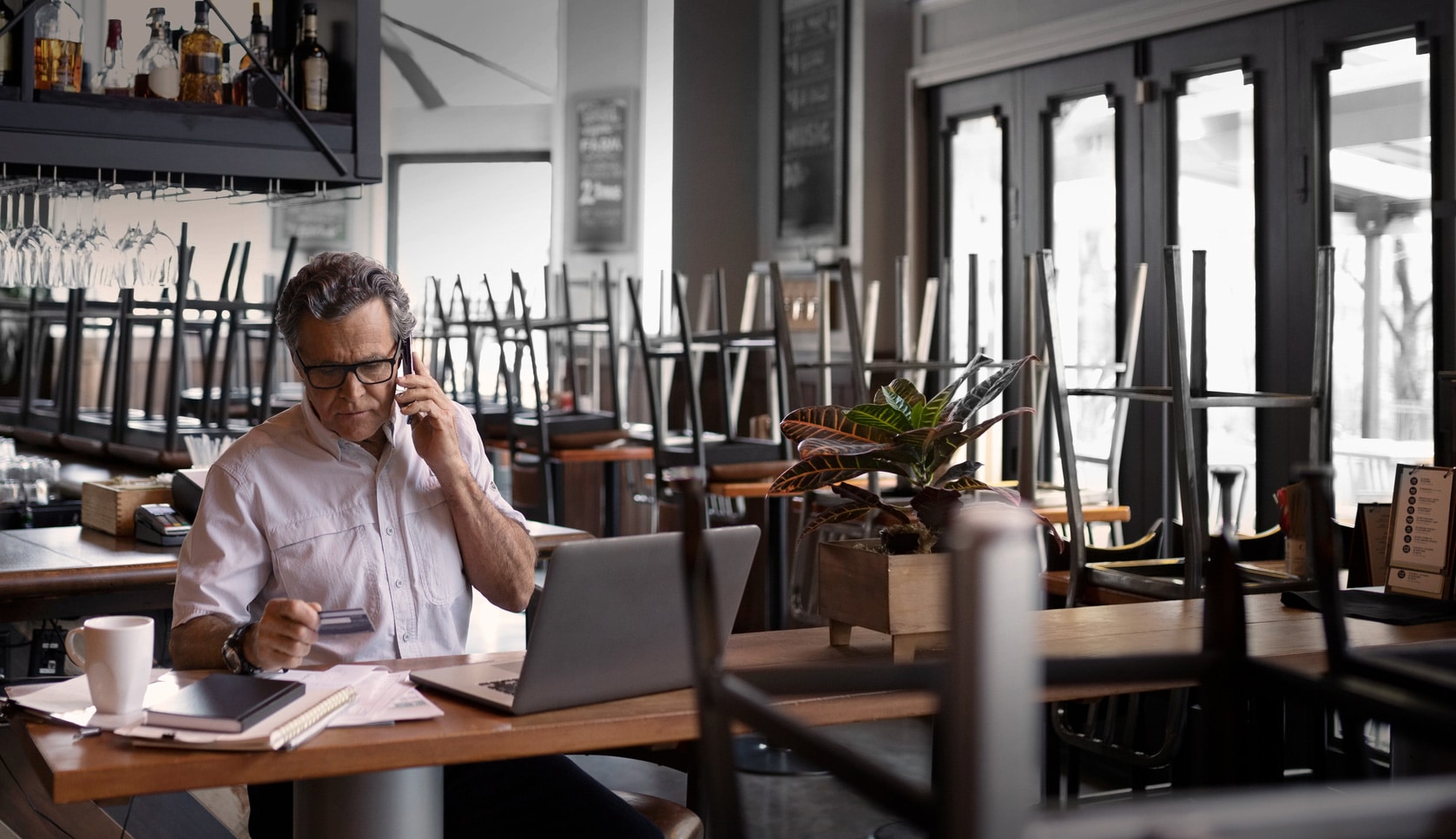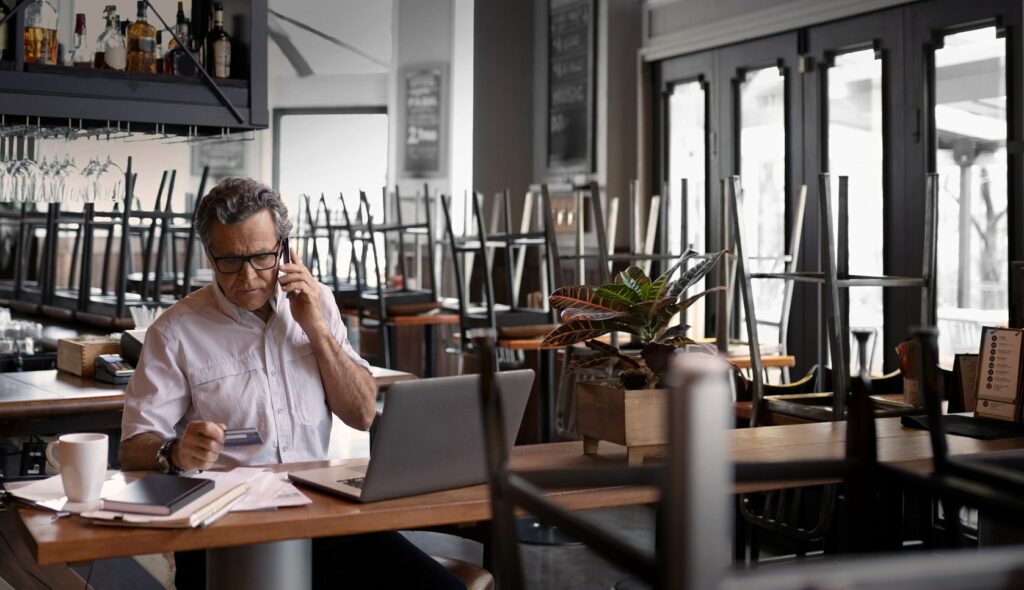 9. Purchase Bakery Equipment & Furniture
You will need all the necessary equipment for your bakery shop to function without any hassles. Depending on the format or type of bakery and services you plan to offer to your clients, you will have to plan for the right equipment you require.
Here are some of the common equipment required for a bakery shop:
Ovens & Microwaves
Grills, Ranges & Ventilation
Freezers & Refrigerators
Sinks
Dishwashers
Food processors
If you have purchased or rented an existing bakery, you will probably have all the required equipment. Some might be in good condition, while others would require repairs or maintenance. However, if you have to buy these equipment for the new bakery, the average cost can be between $60,000 to $200,000.
Other essential supplies you'll need include food prep equipment (like knives, food processors, mixing bowls, mixers, blenders, etc.), service ware, and more.

9. Hire your Bakery Staff
Depending on the type and size of your bakery, you need to determine the number of employees you will need. The majority of the staff that you will need will work in the back of the bakery shop in the kitchen.
Hiring at least a couple of employees with prior bakery experience or formal bakery training would be wise. You should also plan to hire a few unskilled workers to wash utensils, pack, mix ingredients, and do other errands.
Some bakeries may also require pastry chefs and staff with professional training to handle delicate and specialized jobs. For instance, bakeries specializing in wedding cakes will need skilled decorators.
When it comes to salaries, as a reference point the average annual salary for a bakery cook in the US is $33,000, whereas the average annual salary for a bakery clerk is $28,000. So expect to pay about $20,000 per month in salaries if you hire 4 people in addition to yourself as a manager.
Get a rock-solid business plan with the 
Bakery financial model
5-year financial plan already built

20+ charts for your business plan

Video tutorial 🎥

5,900+ downloads