Do you want to open your own car dealership? Car dealerships can be very profitable businesses. Yet, it's also competitive: there were 18,666 car dealerships in the US in 2022..!
So if you want to open a car dealership, you must have a solid business plan. Finding the right store, acquiring the inventory, getting funding, hiring & training staff, etc. there is a lot you must do.
So if you are feeling lost and need some guidance on where to start, this post will give you the direction you need to open and run a successful car dealership. Let's dive in!
For more information on car dealerships and how to open yours, read our complete guide below:
Car Dealership Business Plan: Complete Guide
1. Research the Car Dealership Industry
Before you open a car dealership, you should first study your target customers and competition in your area.
a) Customers
You will need to research the demographics in your locality to understand the demand of your customers. If you want to open a car dealership, you will need to determine what type of cars you should sell.
Here is how you can identify your ideal customers:
Consider the demographics of the clients you want to attract, including their age, gender, occupation and disposable income
Many auto dealers forge ties with their customers by offering services in addition to selling cars. Some clients indeed return to the auto shop for car repairs
Look at the auto repair shops your target customers use. Do they visit their local repair shop or their dealership? You can use this intelligence to establish a service division to draw new clients to your car dealership
You also need to check what type of cars can your ideal customer afford: the local housing in the area would give you a clear idea about the affordability and need of the customers.
Also, check what type of cars are there in your area. Also, checking the local classifieds for the type of cars advertised by other dealers could give you an idea of the demand.
Keep in mind that you should conduct continuing market research. After you start the dealership, speak with your clients to learn more about their requirements and preferences. Make a note of the popular brands, models as well as the ones that don't sell well. Learn which features are preferred by your customers.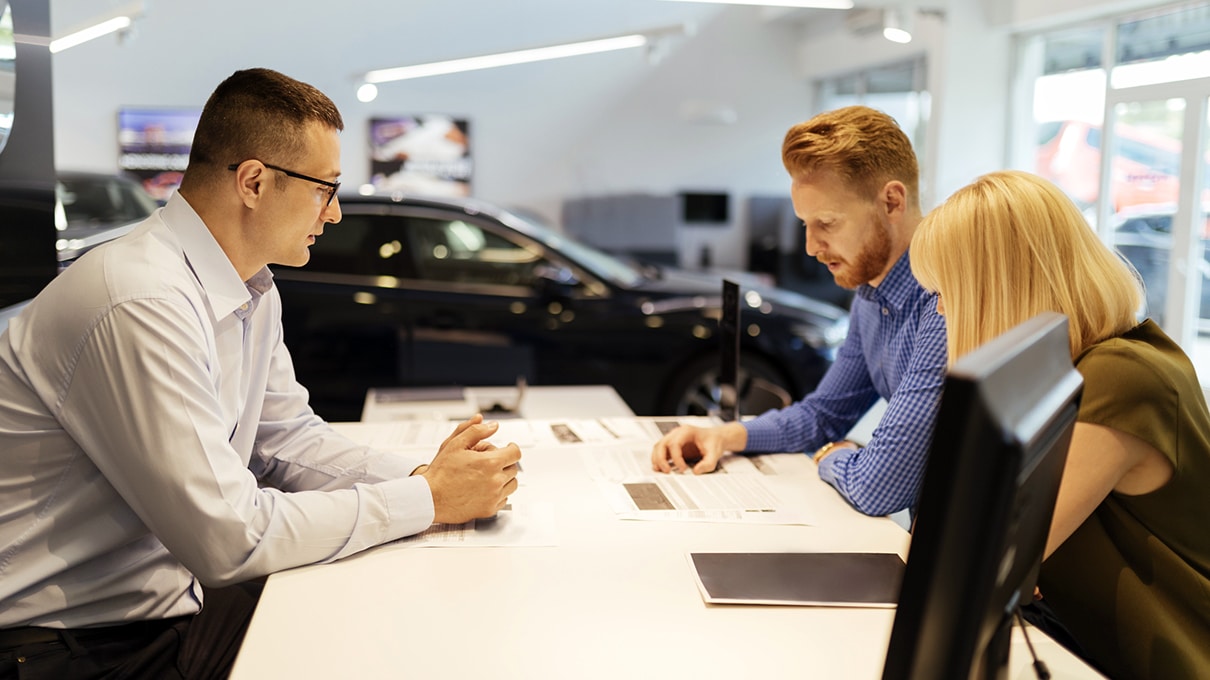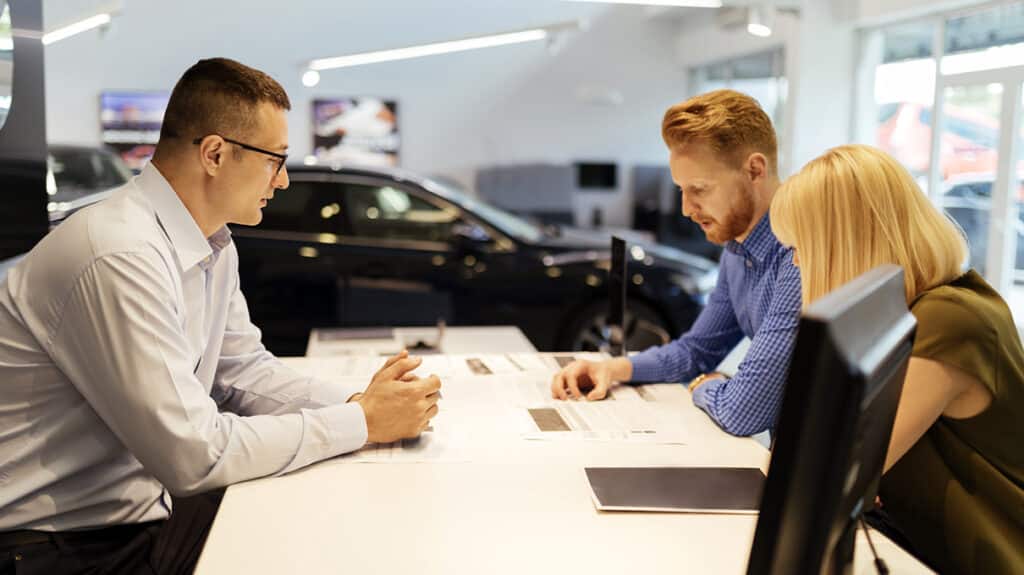 Competition
Check how well the existing dealerships already serve your target customers. You can start with online research to list down the number of dealerships in your area and then also check their online reviews.
Also, researching competitors will allow you to find out their weaknesses, so you can leverage them to promote your business. Checking out the local advertisements would also give you an idea about what type of cars are more in demand.
Your major competitors are dealers who sell vehicles identical to yours and provide a comparable selection of amenities and services. Learn everything you can about them, such as:
the quantity and variety of automobiles offered
the age of their inventory and the prices (are they within a reasonable range of the "book" price or significantly higher/lower)
the variety of amenities they provide (for example, indoor showroom, insurance-backed warranties, finance, etc.)
If at all feasible, research the reputation of your competitors. How do they treat current and prospective clients? A visit to their location could provide you with insight into the strategy used by their sales team.
Remember that some sellers may genuinely be your clients rather than just competitors. For instance, you might frequently exchange low-value vehicles with another dealer and sell them to them. Working with multiple local vendors in this way can prove beneficial.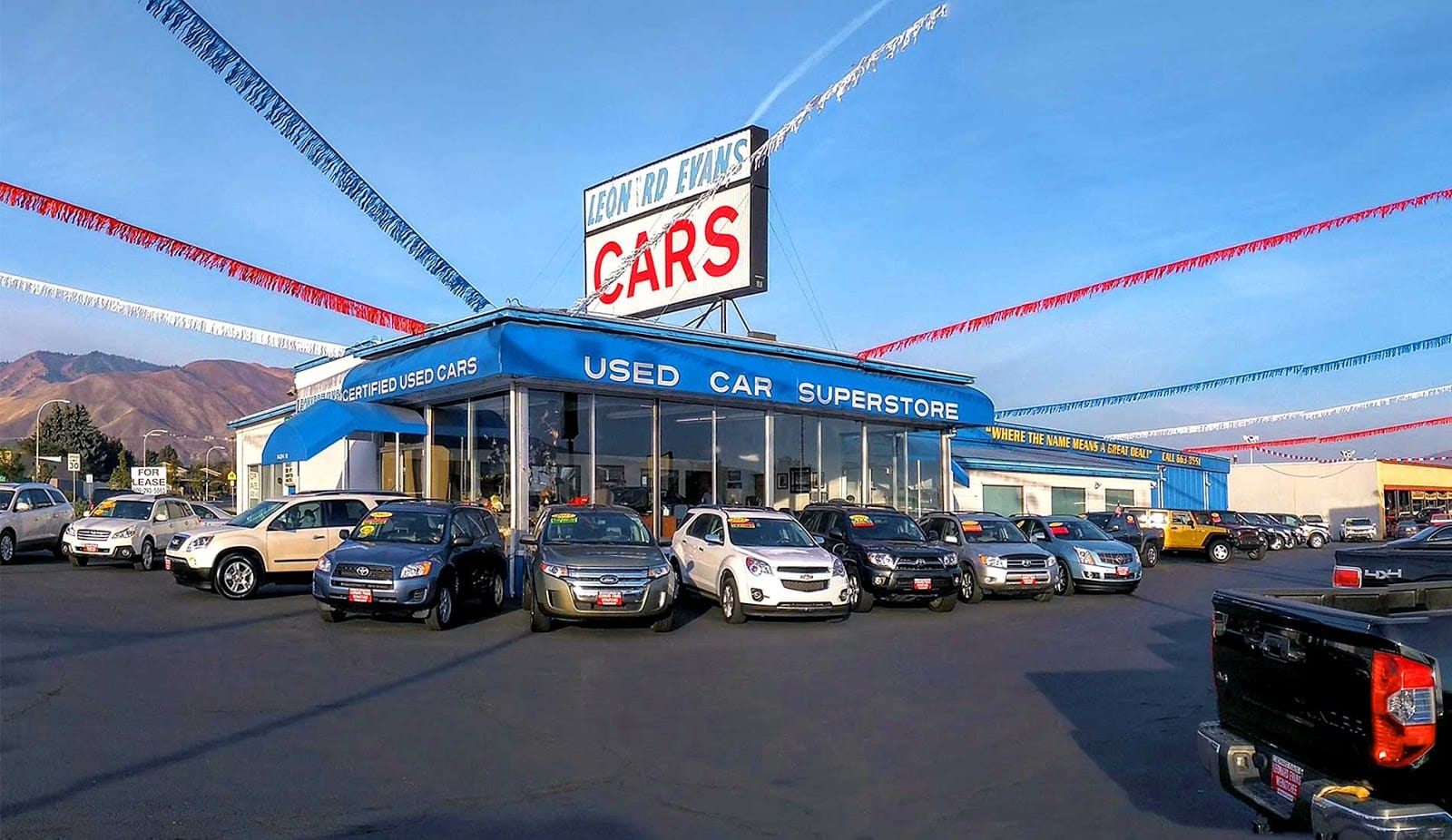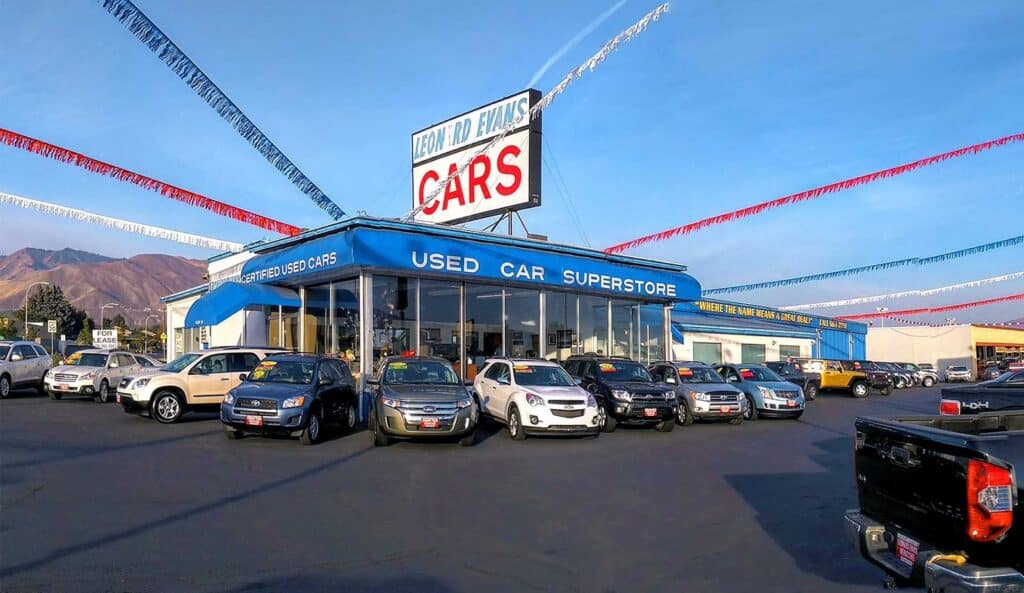 2. Select your Car Dealership Business Model
Before you open your car dealership, you must select the type of dealership model for your venture. You will need to choose 2 main formats: whether you open a franchise or an independent car dealership, and whether you offer new or second-hand cars.
Franchise vs. Independent
Most car agencies run on a franchise model. In this dealership model, you can enter into an agreement with the automakers and obtain a license to sell their vehicles. Signing a contract with a well-known automaker lends your vehicle dealership credibility in the industry.
You can make sales with the support of that credibility. However, there are numerous limitations on how you can promote and sell their cars in the franchise agreement.
Instead, you can choose to start an independent car dealership where you are not required to get into a contract with auto manufacturers. That way, you get the advantage of keeping a wider range of brands in your showroom and hence can cater to a wider base of customers. Yet, an independent car dealership might cost more to start vs. a franchise.
New vs. Used
This dealership model allows you to sell only the new vehicles of the latest model.
Used car dealerships offer second-hand cars. Most independent dealers opt to sell used cars since it's significantly less expensive to start. When you open a used car dealership, you can attract customers who want to spend less on a vehicle.
3. Prepare a Business Plan
A business plan will be the roadmap that you will follow to open your car dealership, receive funding, and how you will run your business.
Typically, a business plan has 7 key sections that include:
Executive summary: a 2-page section that summarises all the key information of your business plan below
Business overview: this section will contain information about your company and the business such as: what is your business model (independent vs. franchise), what type of vehicles are you selling (brands, manufacturers), the size and location of your store and showroom, employees, etc.
Market & competitive analysis: this section will contain the analysis of the target market and the competitive landscape
Sales & Marketing Strategy where you outline your plan to attract customers (the channels you will use, your budget, etc.)
Management & organizational structure where you list all the management roles and their experience in the industry, as well as any other key members of your company (senior managers, etc.). This is also where you should include a chart of your organizational chart with all the roles and their direct and indirect reporting lines
Financial plan: your projected 5-year financial projections (income statement, cash flow statement, balance sheet) as well as some key metrics and analysis (e.g. break-even analysis, use of funds, etc.)
Funding ask: this is where you explain what loan/investment/grant you are seeking as part of this business plan, how much do you need and how you intend to use the funds.
It's also best practice to add an appendix at the end to include important details such as: the location layout plan, key contracts with suppliers / manufacturers, senior managers resumes and references, etc.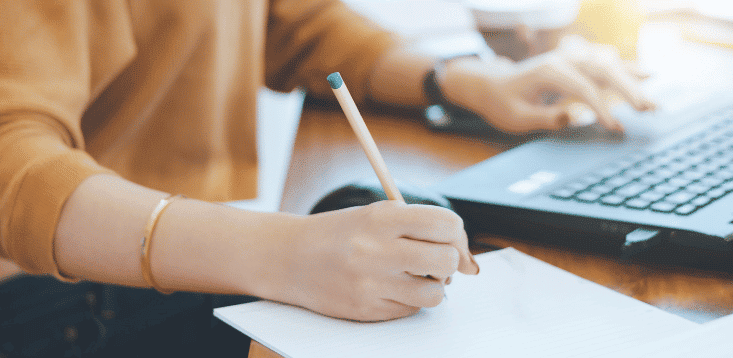 4. Build a Financial Plan
Your financial plan should include 5-year financial projections of your revenue and expenses. You should include the 3 financial statements as well as your assumptions clearly laid out. Your financial plan should be built using a spreadsheet like Excel.
When projecting your revenue, make sure to sensitize pricing and the number of customers as a small change in these assumptions will have a big impact on your revenues.
When it comes to the costs, consider both startup and operating costs:
Startup costs are the expenses you must pay before you open your car dealership;
Operating costs, instead, are the expenses you pay for each month to run the business.
The startup costs for opening a car dealership will vary greatly depending on factors such as the number of vehicles you purchase as a starting inventory, whether you purchase or instead rent the warehouse and store, etc.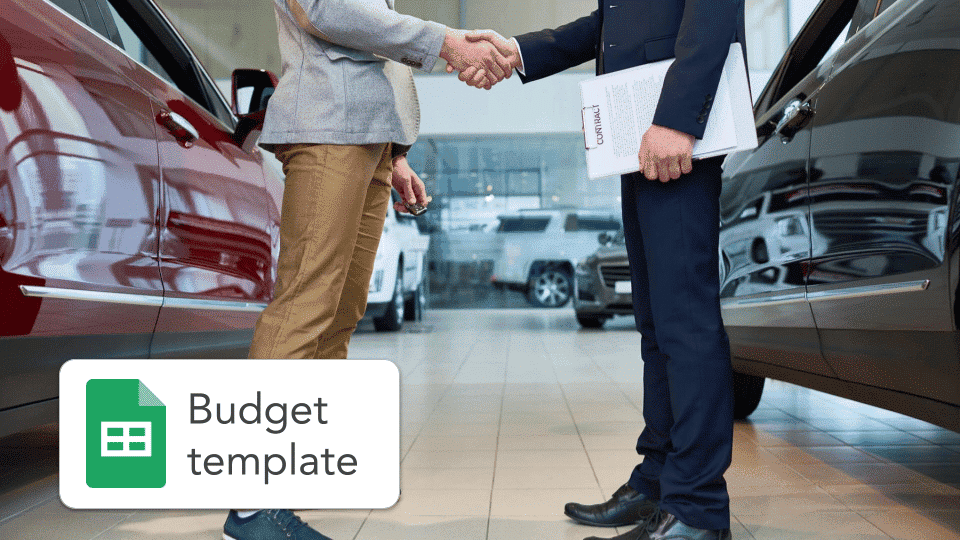 Download the Car Dealership budget template
Lender & investor-friendly

Easy-to-use Excel template

CPA-developed financials

30+ charts and metrics
5. Get Necessary Licenses & Permits
To operate your dealership, you must meet the regulations of your state, county, or city. Many of these regulations are in place to safeguard consumers who spend a lot of money on automobiles. Also, without these licenses and permits, your dealership faces a constant risk of closure and legal trouble.
To sell automobiles as your main line of work, your state will require you to obtain a license. While individuals can buy and sell cars among themselves, a car dealer who sells many vehicles each year needs a license to function.
To run your dealership, your state will require you to have various insurance policies. A surety bond is one sort of necessary insurance that safeguards the customers against car purchase fraud.
6. Find a Location for your Car Dealership
Finding the right location for your store is very important. The location of your car dealership must be close to busy traffic roads to attract new customers organically.
You should also make sure that:
The warehouse / store is large enough to store your vehicle inventory. Indeed, some brands and vehicles will need to be parked inside, for weather conditions, theft but also as a requirement with the manufacturer or the franchisor
There is sufficient space for a showroom, offices and a repair shop (if you decide to offer car repair services)
There is a parking space for customers and to park additional vehicles
Your signage is clearly visible from potential customers to see from the nearest road


7. Create an Online Presence
Like any other business, your car dealership needs to have an online presence. Most potential buyers scout the internet through the "buy and sell" pages, online marketplaces, car sales forums, and message boards.
This means you will need at the very least a website. Ideally, you should also have on your website the current inventory so people can browse what vehicles are currently available.
Before a customer walks into your dealership or makes contact with you, they are likely to check out your online reviews. Local SEO can be of tremendous use when driving visibility, so it would be wise to opt for the digital marketing services of an expert.
8. Get Funding for your Car Dealership
Think about the following choices if you require assistance with financing for your new vehicle dealership:
Startup business loans
Starting a new firm can be challenging, which is why startup business loans are useful. These can range from a small company loan to an SBA microloan.
SBA loans are the most sought-after funding option because of their low-interest rates and longer repayment terms, and it's important to note. The SBA microloan program can be a useful alternative to standard SBA loans, which can be difficult to qualify for particularly if you're a new business.
Business line of credit
You can use the maximum credit limit on a business line of credit to borrow money for any business expenses. They are attractive to fledgling enterprises since you only pay interest on the money you borrow from your credit line, and you can qualify even with less-than-perfect credit.
Equipment Financing
Car dealerships need a lot of equipment, so you might want to think about getting equipment loans to cover the initial costs. Additionally, they are simpler to apply for than other forms of funding because the equipment will act as security for the loan.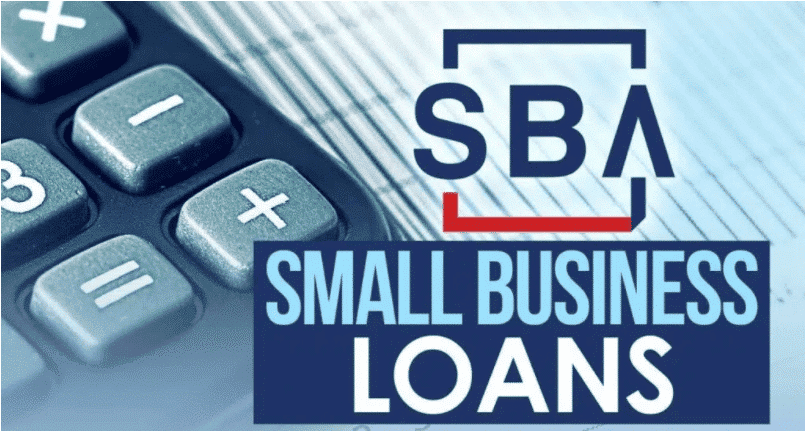 9. Purchase Car Dealership Inventory
Franchise car dealerships are offered a certain initial inventory they can sell when they open.
However, when you start an independent car dealership, you will have to source them yourself. You can participate in auctions in your area to get low-cost cars. You can also check your existing network of contacts.
It is better to start small and then gradually build your inventory. You will have many options available as your cash flow grows, and as you better understand what are your customers looking for.
If you decide to purchase vehicles yourself, you will likely require a loan that will cover a large part, but not all, of the acquisition of the inventory. The other part, the loan down payment (or deposit), will need to come from you.
Expect to pay anywhere from 10% to 25% of the value of the inventory upfront. The rest will need to be repaid over time.
So, assuming you start with an inventory of 30 vehicles (15 Economy at $30,000 and 15 Premium at $40,000), the total cost to acquire the fleet will be $1,050,000. Yet, assuming you take a loan and you pay 15% upfront, the actual startup cost is only $150,000.


10. Hire Car Dealership Staff
Your employees would be the face of your car dealership. Unless you plan to go solo when you have an independent car dealership, your employees will represent who you are. How they treat and deal with the customers would highly impact your image in the market.
Therefore, you need to hire staff that is polite and experienced. Here are a few examples of the most common roles you will need for your car dealership and their average annual salary: