If you're a hair stylist or a barber with an entrepreneurial spirit, you might want to open your own hair salon or barbershop. Hair salon owners can make a lot of money too: hair salons in the US grossed an average revenue of $245,000.
Yet, the industry is also very competitive: there were 904,718 hair salons and barbershops shops in the US in 2022. So if you decide to open your own hair salon or barbershop, you must have a solid business plan and a solid execution.
From business plan, location, design and hiring & training staff, there is a lot you must do.
So if you are feeling lost and need some guidance on where to start, this post goes through the 10 steps you need to follow to open and run a successful hair salon or barbershop. Let's dive in!
For more information on hair salons & barbershops, make sure to read our guides below:
How to Write a Hair Salon Business Plan: Complete Guide
How Much Does it Cost to Start a Hair Salon / Barbershop?
How To Build a Financial Model For a Salon?
How To Open a Beauty Salon In 11 Steps
How Much Does it Cost to Start a Beauty Salon?
10 Salon KPIs you Should Track and How to Calculate Them
1. Research the Hair Salon Industry
Research is the prime step in starting any business. Before you open your barbershop, you must clearly understand your market, competition, and customers.
For example, there are numerous communities for barbershop owners on social media. Join them and regularly follow the discussions you believe are pertinent to your business. Follow posts that discuss pricing, service categories, recruiting of personnel, etc. You'll then learn what's popular in your area.
You should look at 2 different things when conducting market research:
(b) Competition
Learning from experience can sometimes be costly, so try to avoid common traps by studying your competition.
Look up various mid-sized or small-sized barbershops in your area. Consider how you might approach the situation differently or more effectively by considering their clientele, target demographics, and pricing.
Try to answer the following questions:
The number of hair salon vs. barbershops in the area?
How many hairdressers work there?
What services do they offer?
Do they cater women, men or both?
Which customers do they target (affluent vs. mass market, etc.)? What's their price point?
How can you offer customers better services vs. competition?
(c) Customers
Determine which type of client base you want to target by segmenting your clientele based on their demographics and income. Start by developing marketing personas to understand better the clientele you'll be serving, then focus your marketing and sales efforts on them.
Your customer may include those with large budgets, millennials trending online, or a variety of other people. It's crucial to start small, focus on a more limited audience, receive feedback, and then expand on it.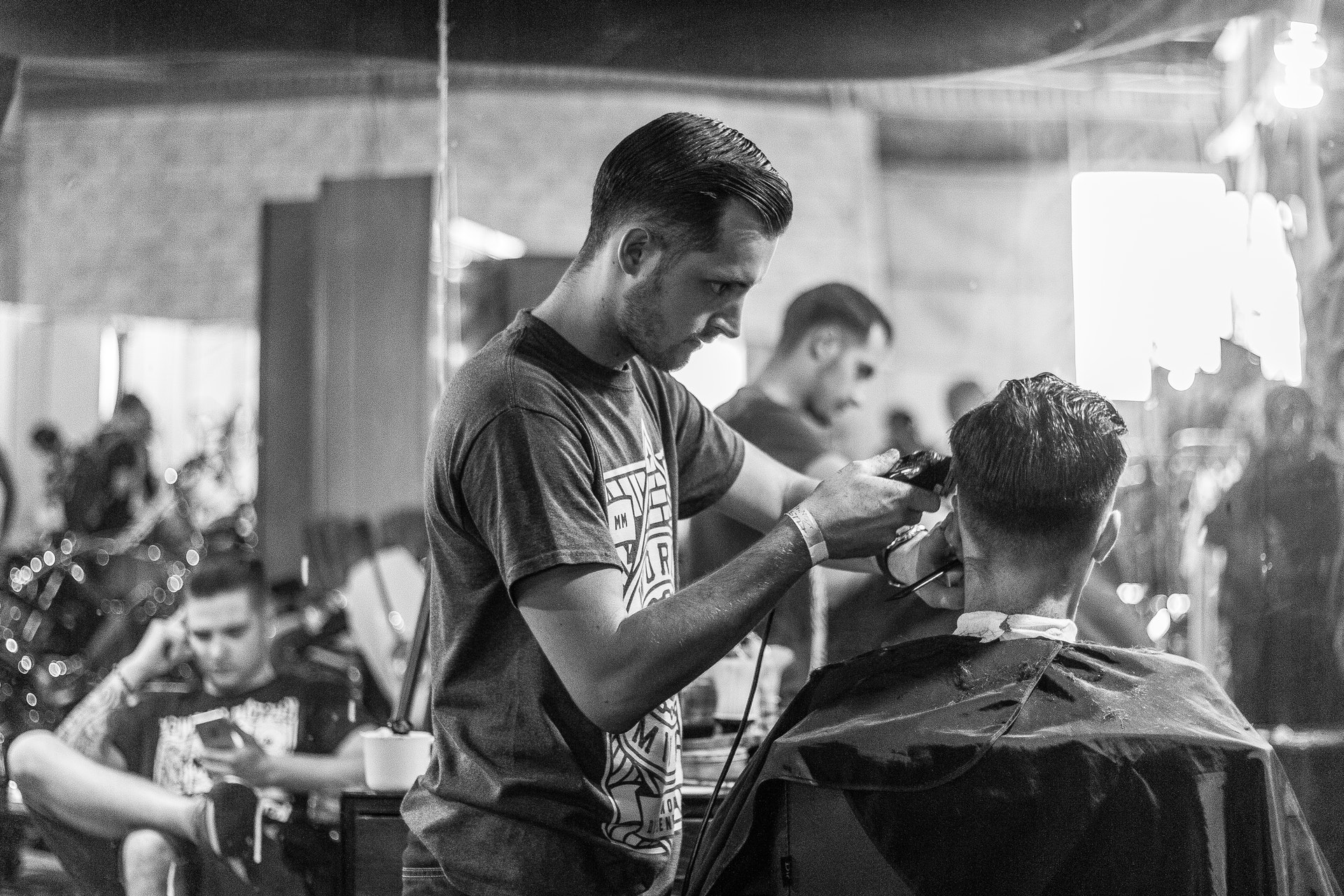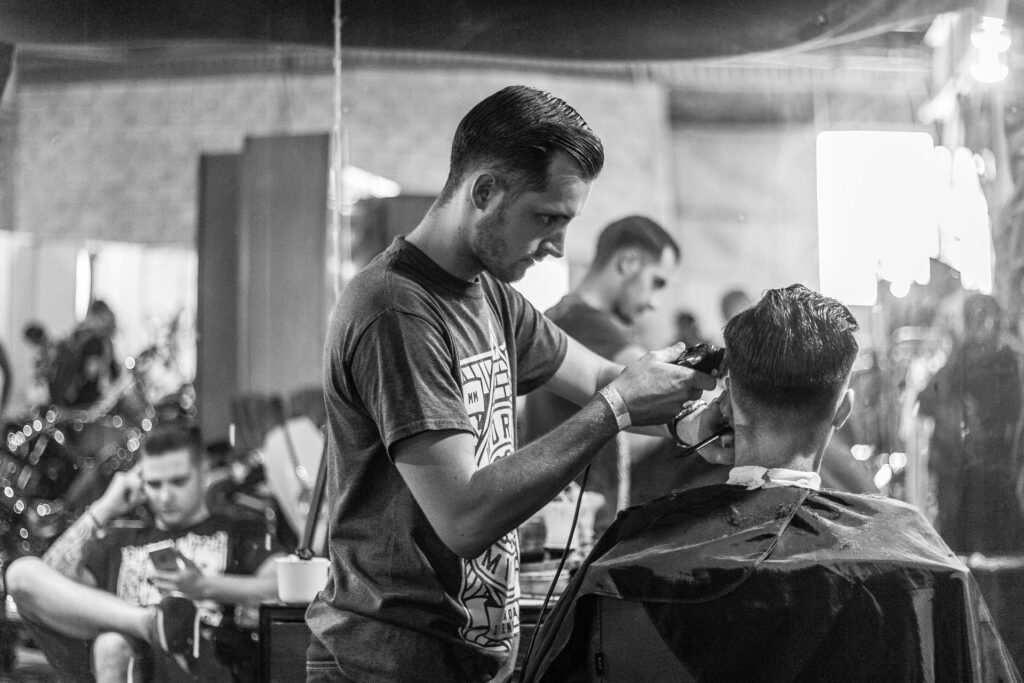 2. Select a Barbershop Business Model
Once you have done your market research, you can now choose the business model for your barbershop. You have 3 alternatives to open a barbershop (or hair salon):
Purchasing a well-known hair salon or barbershop franchise with a track record of success and devoted clientele
Building a hair salon or barbershop from the ground up involves purchasing or renting a location and creating your barbershop brand
Purchasing an existing salon and altering it. It entails purchasing a barbershop in a desirable location with a floor design and infrastructure you like and altering it to meet your demands
It costs on average $63,500 to $203,000 to open a hair salon or barbershop with 5 hair stylists. Instead of starting from scratch, you would expect to pay anywhere between $40,000 and $250,000 or more to buy an existing salon instead.
Find Your Niche
One of the best ways to open a hair salon is by identifying your niche and then marketing your business accordingly. You can set yourself apart by focusing on specialized services such as cuts, extensions, bridal haircuts, hair color, etc.
The range of services that barbershops can provide is varied. And like most businesses, focusing on a niche is much more beneficial than doing it all. As you know, they are several services you can offer. The main categories are:
Hair cuts
Hair spa
Head Shave
Kid's haircut
Hair color
Dyeing mustaches, beards, sidelocks
Hair styling
Scalp cleaning
Also, finding your niche will also help you determine important things such as:
The layout of your hair salon / barbershop
The equipment and supplies you need to purchase
The employees you need to hire
The marketing campaigns to attract your first customers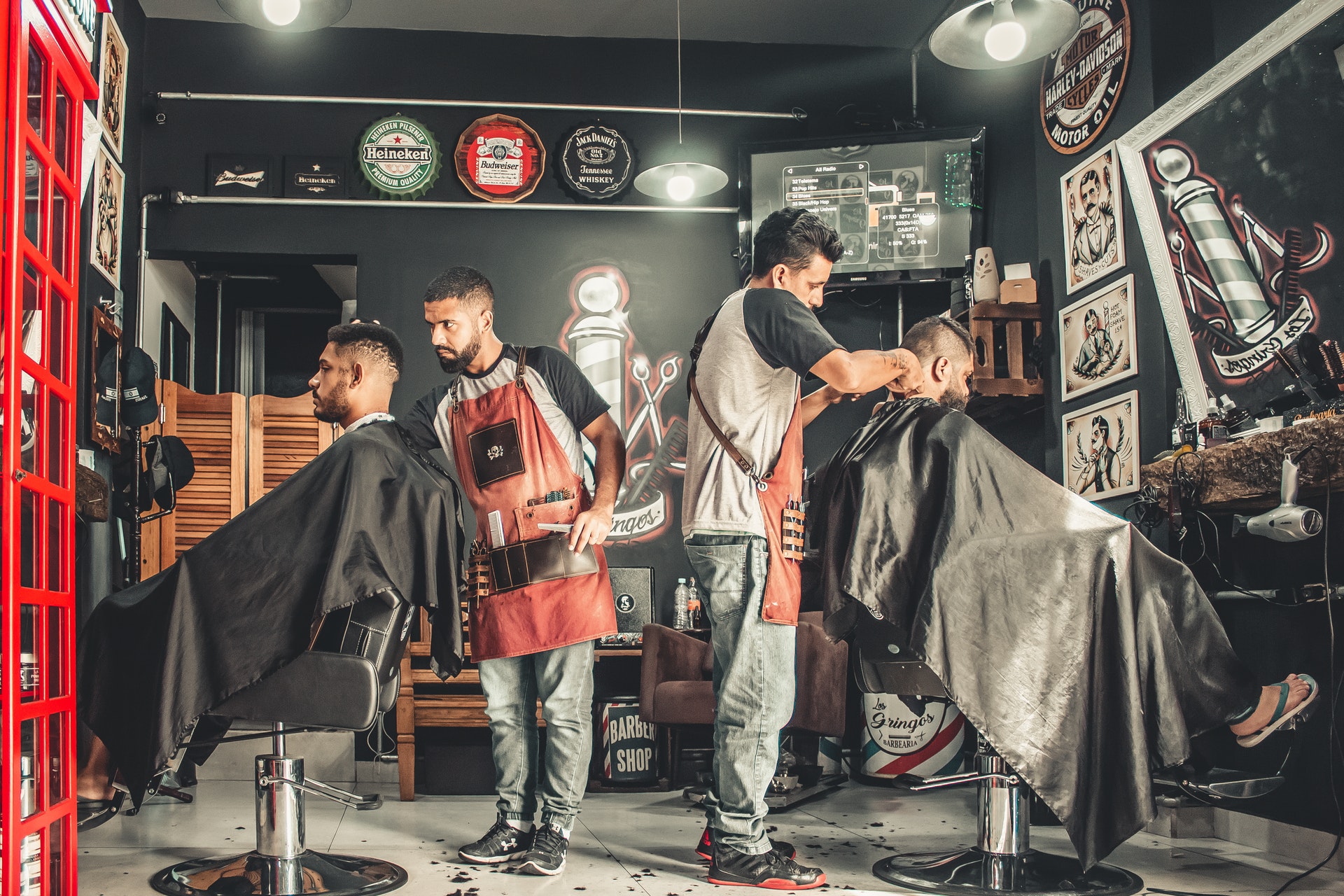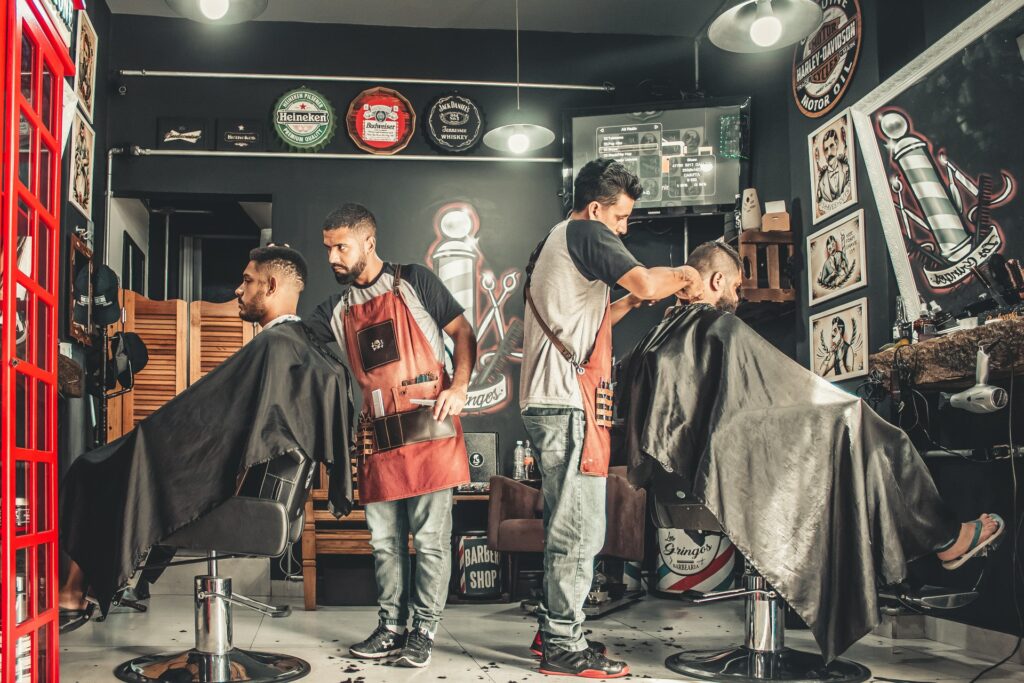 3. Build a Financial Plan
The business plan will be the roadmap that you will follow to open your hair salon (or barbershop), receive funding, and how you will run your business.
Typically, a business plan has 7 key sections that include:
Executive summary: a 2-page section that summarises all the key information of your business plan below
Business overview: this section will contain all relevant information about your business, for example: whether you open a hair salon or a barbershop, the type of treatments and services you offer and their prices, the location of the shop, etc.
Market & competitive analysis

: this section will contain the analysis of the target market, its competitive landscape along with customer preferences and trends

Sales & Marketing Strategy where you outline your plan to acquire customers (the channels you will use, your budget, etc.)
Management & organizational structure where you list all the management roles and their experience in the industry, as well as any other key members of your company (manager, hair stylists, etc.). This is also where you should include a chart of your organizational chart with all the roles and their direct and indirect reporting lines
Financial plan: your projected 5-year financial projections (income statement, cash flow statement, balance sheet) as well as some key metrics and analysis (e.g. break-even analysis, use of funds, etc.)
Funding ask: this is where you explain what loan/investment/grant you are seeking as part of this business plan, how much do you need and how you intend to use the funds.
It's also best practice to add an appendix at the end to include important details such as: the salon layout plan, the contract for the lease, the managers' (and, if available, hair stylists') resumes, important quotes (renovation costs, equipment expenses, etc.).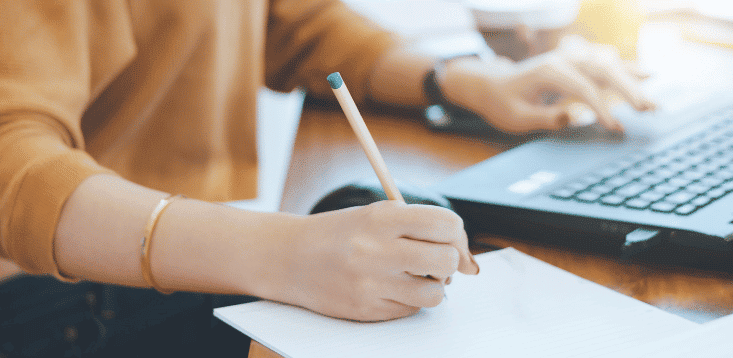 4. Prepare a Business Plan
Your financial plan should include 5-year financial projections of your revenue and expenses. You should include the 3 financial statements as well as your assumptions clearly laid out. Your financial plan should be built using a spreadsheet like Excel.
When projecting your revenue, make sure to sensitize pricing and the number of customers as a small change in these assumptions will have a big impact on your revenues.
When it comes to the costs, consider both startup and operating costs:
Startup costs are the expenses you must pay before you start your hair salon;
Operating costs, instead, are the expenses you pay for each month to run the business.
The startup costs for a hair salon depend on a number of factors such as: whether you buy or lease the store, the capacity of your hair salon (the number of seats / stations for customers), the location of your shop, the quality of the furniture, design and equipment, etc.
Most hair salons cost anywhere from $63,500 to $203,000, depending on whether you plan to lease the commercial space or buy it. Indeed, if the latter, you would have to take a loan and make a substantial deposit upfront instead.
For more information on how much it costs to start and run a barbershop / hair salon business, read our article here.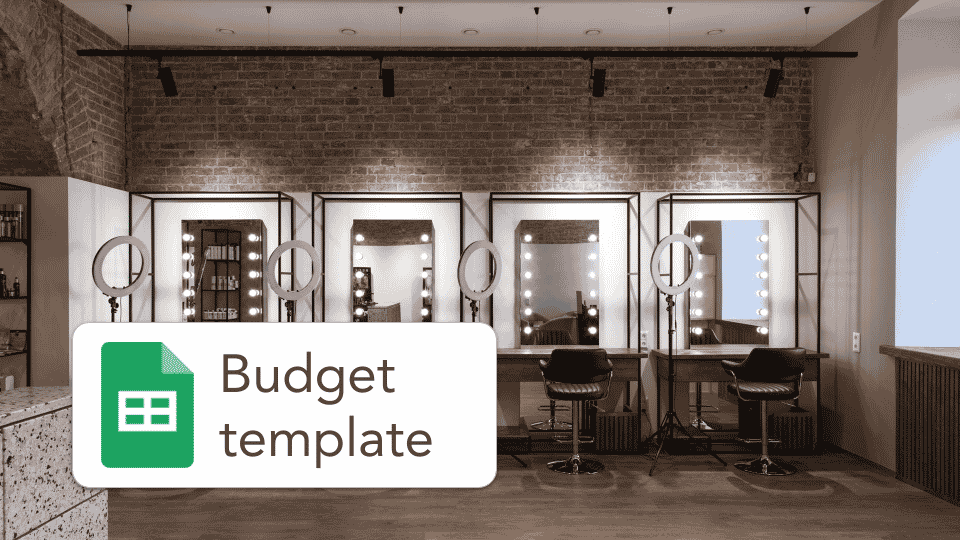 Download the Hair Salon financial model template
Lender & investor-friendly

Easy-to-use Excel template

CPA-developed financials

30+ charts and metrics
5. Find a Location for your Hair Salon
Deciding on the location is probably one of the most important decisions when opening a hair salon or barbershop. Indeed, if your barbershop is not in a prime (busy) location, you might have a lot of trouble breaking even.
Several elements to think about while choosing where to open your barbershop:
Check for any particular expenses or taxes in the locality
Is the lease agreement priced reasonably?
What are the demographics in the area like?
What is the local population's average disposable income?
Is the neighborhood consistent with your barbershop's concept and vision?
Is the neighborhood's community seasonal or year-round?
Is the location well-lit at night and secure?
Is there enough room for parking nearby?
When it comes to the cost, assuming you lease a 1,000 sq. ft. space in a prime location ($40 per sq. ft.), you can anticipate paying around $3,500 per month.
6. Design your Hair Salon Layout
Make an effort to make your space look vibrant and unique. The best ways to achieve this are by:
Hiring Interior Designer
By working with a designer or space planner, you can make sure you're optimizing the area's earning potential. They will assist you in designing an efficient and visually beautiful barbershop.
Aim to create the greatest floor plan possible for your available space without making it appear clunky. Don't forget to prioritize your clients' comfort, safety, and hygiene.
Hair Salon Renovation
Unless you buy an existing barbershop, remodeling will likely involve costs. Renovating might involve installing new flooring, window treatments, paint, plumbing, etc.
Building renovations and improvements can range from $5,000 to $25,000. However, this cost might climb dramatically depending on the quality of the space, its size, and your design requirements.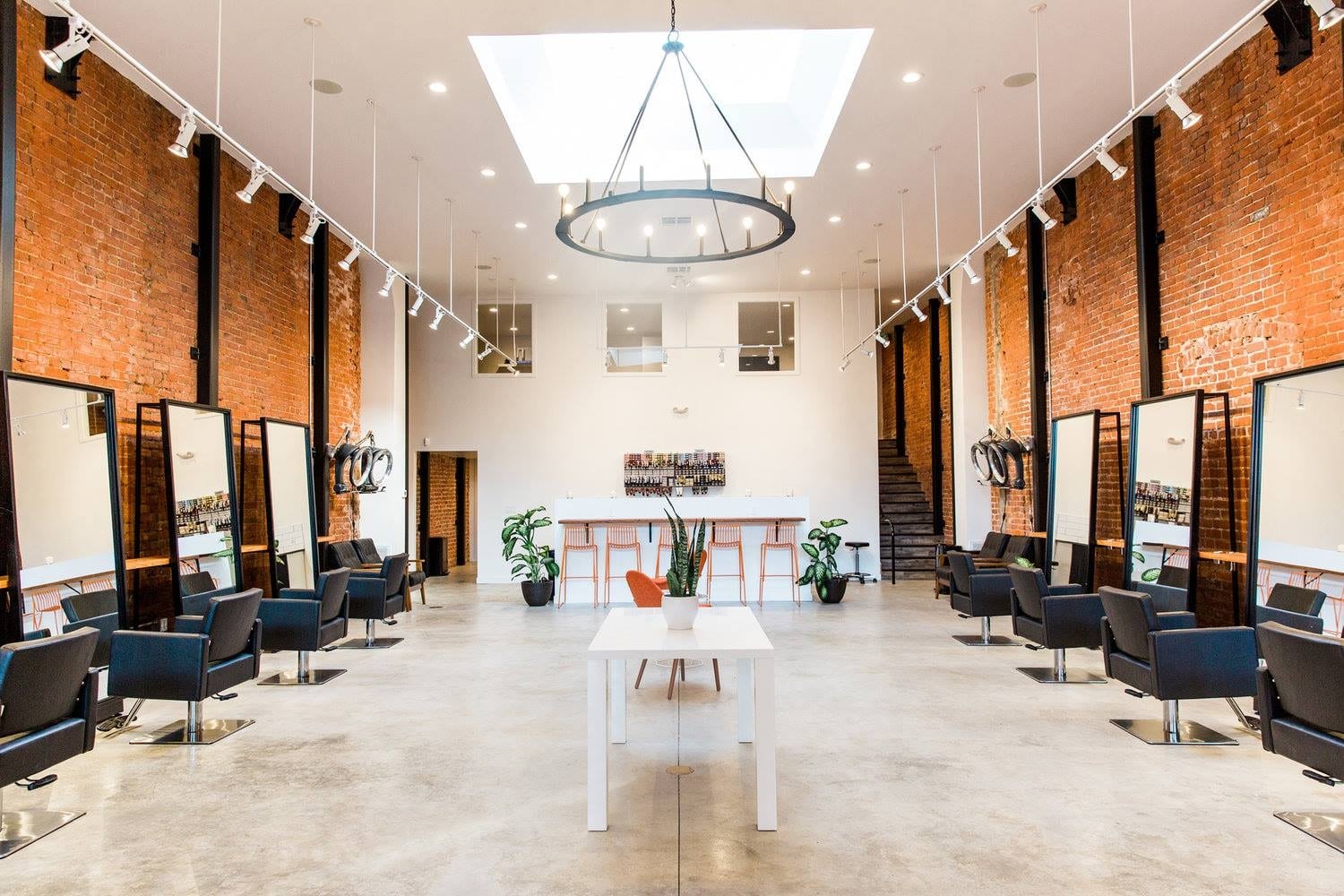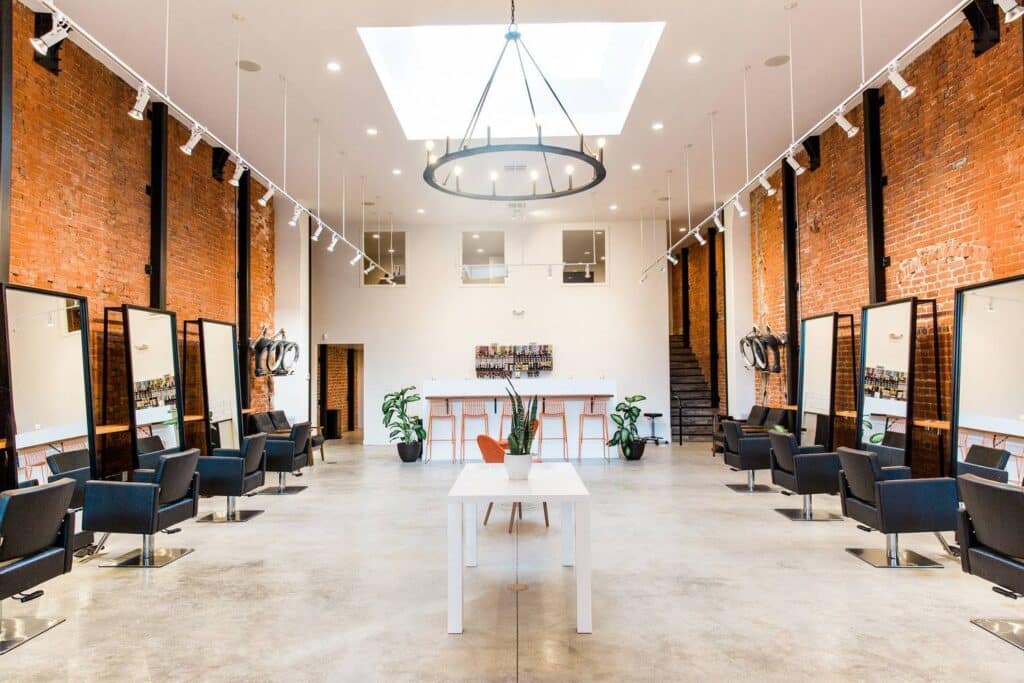 7. Hire Staff for your Hair Salon
Your employees play a huge role in creating a good name for your business. Customers in barbershops prefer personalized services, so you must hire friendly, well-trained, polite, and skilled employees.
Before you can open your new hair salon or barbershop, you will need to hire hair stylists as well as a manager. If you don't want to spend too much initially, you can assume the manager role and focus on hiring hair stylists. The average salary of a hairstylist is $11.34 per hour, whereas salon managers earn $14.58 per hour.
Referrals
You can inform local organizations or people you know who work in this field that you are hiring. Referrals are a terrific approach to building loyalty and doing a thorough background investigation.
Take Interviews
Meet the candidate in person rather than just reviewing their resume. Even though it's usually best to hire someone with experience, that doesn't imply you should ignore someone just getting started. You should think about hiring them if they can demonstrate that they are dedicated, hardworking, and have a track record of picking up skills quickly.
Training
Establish a budget for the necessary training programs and equipment. Spending time and money on training your employees would only benefit you in the long run.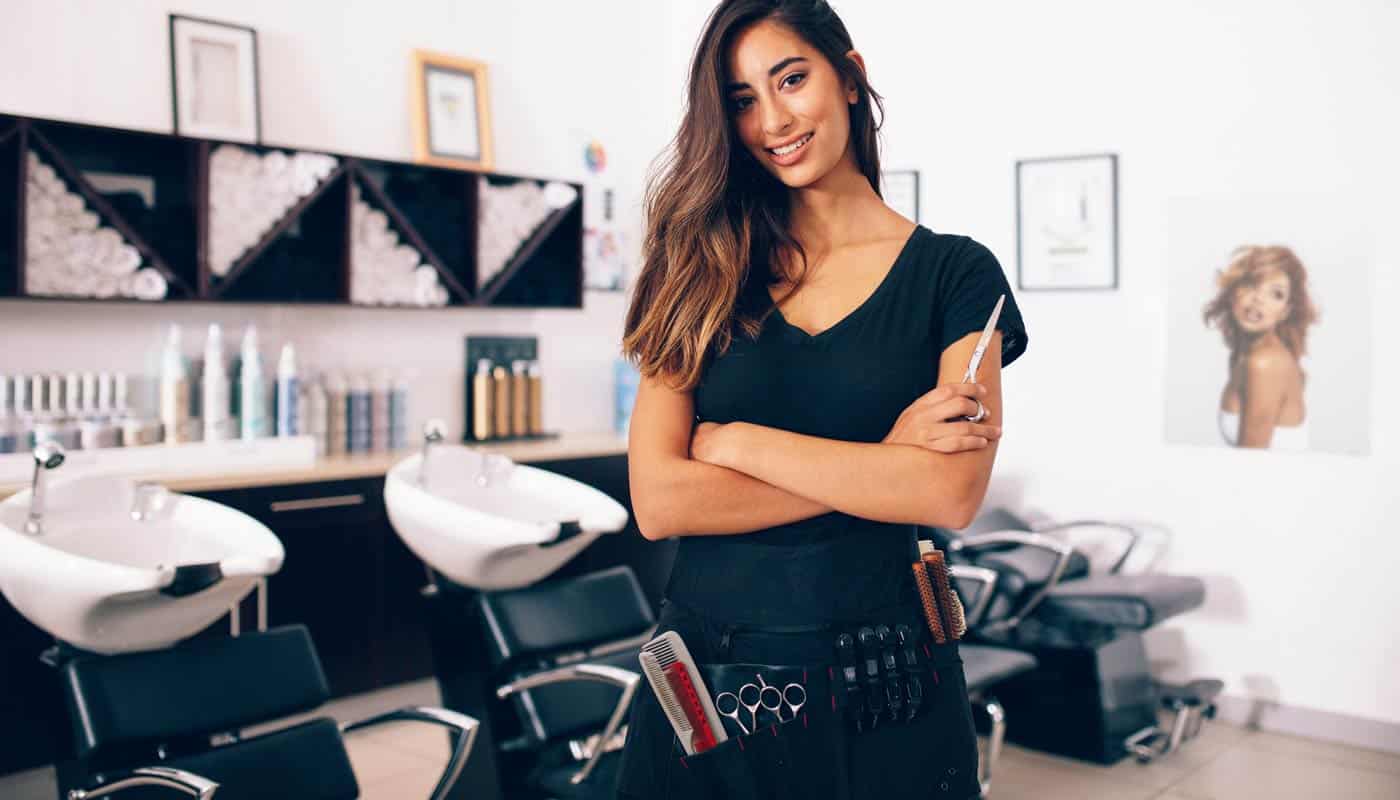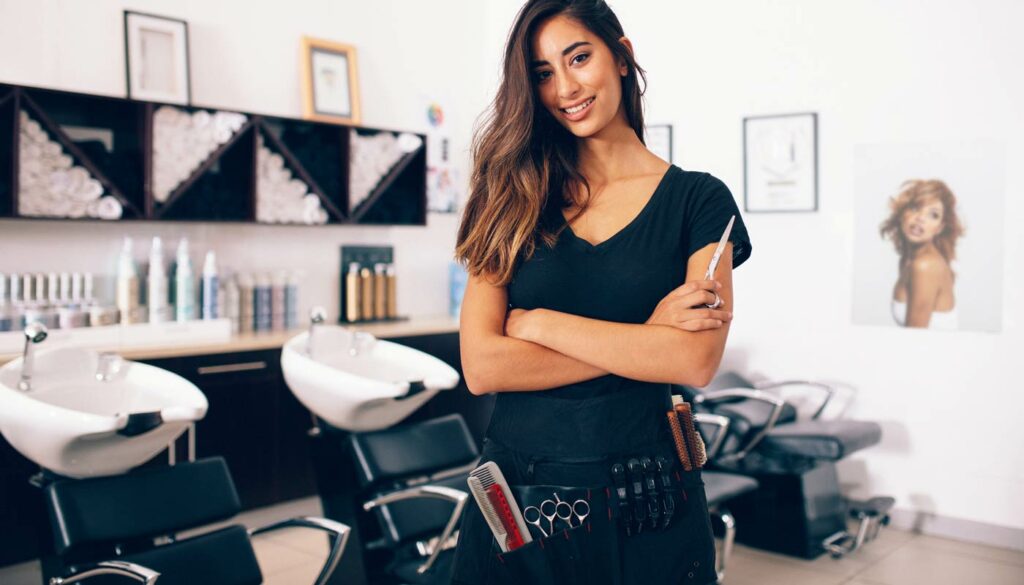 8. Purchase Hair Salon Equipment & Supplies
A few examples of the equipments and supplies you might need for your hair salon or barbershop are:
Drying stations
Shampoo stations
Styling stations
Supply trollies & carts
Storage and display cabinets
Microdermabrasions & facial equipment
Facial steamers & magnifying lamps
Massage spa treatment tables
Towel warmers & sanitizers
Manicure tables
Pedicure spas & benches
If you purchase an existing salon, you will already have most of these equipment. However, starting from the ground up, you may have to spend about $27,000 total.
9. Get a Barbershop Management Tool
Using various internet tools and software, you may efficiently manage your daily tasks and barbershop business. Here are some of the reasons to opt for a barbershop management tool:
Online Appointments
Not only will not have to take and return calls save you time and resources, but it is also what all clients want. They desire complete control over the services and personnel they choose and the ability to schedule appointments at any time of the day.
Maintain Customer Database
Their name, phone number, email address, and other basic information would be included in this. Maintain their service preferences and the employees they wish to speak with if they are repeat customers. You could do it using a straightforward Excel spreadsheet, but software to maintain it would be more useful in the long run.
Digital Payment Processes
Use as little paper as possible and accept payments online using services like Stripe, PayPal, Square, etc., while keeping track of each transaction. The cost of a POS system for a beauty barbershop can range from $550 to $2,300.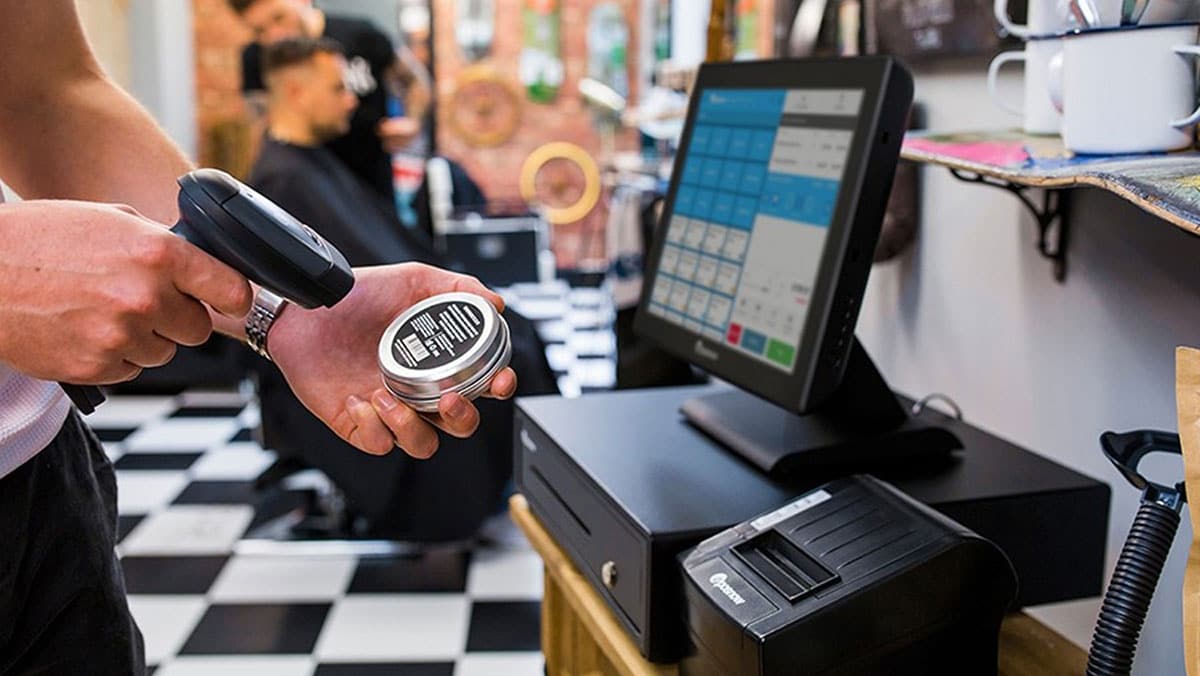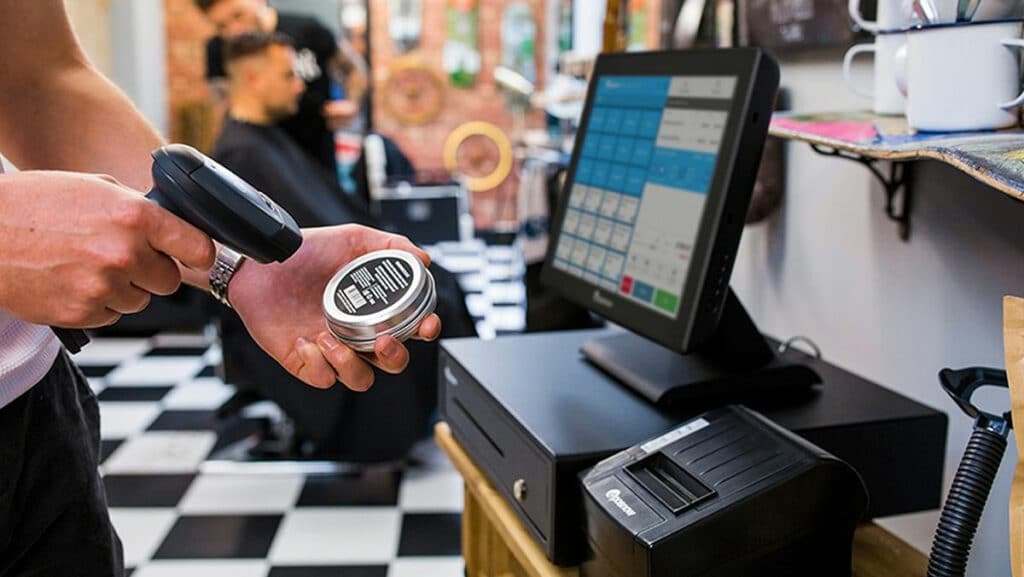 10. Promote your Hair Salon
Although tangible marketing tools aren't necessary for your barbershop business, you should consider whether they'll be effective for it and if their price will fit your budget. Even though digital marketing is often quite successful, the following can help a new barbershop:
Add a listing for your company to Google My Business, and maintain your profile complete and up to date
Register your company with Reserve with Google to receive direct reservations through the "Book now" button on your Google My Business listing
Submit a listing for your company on other internet directories, such as Google Places, Best barbershop guide, etc.
Create a website for your company and promote it on various message boards in your neighborhood
Open social media accounts and publish content there frequently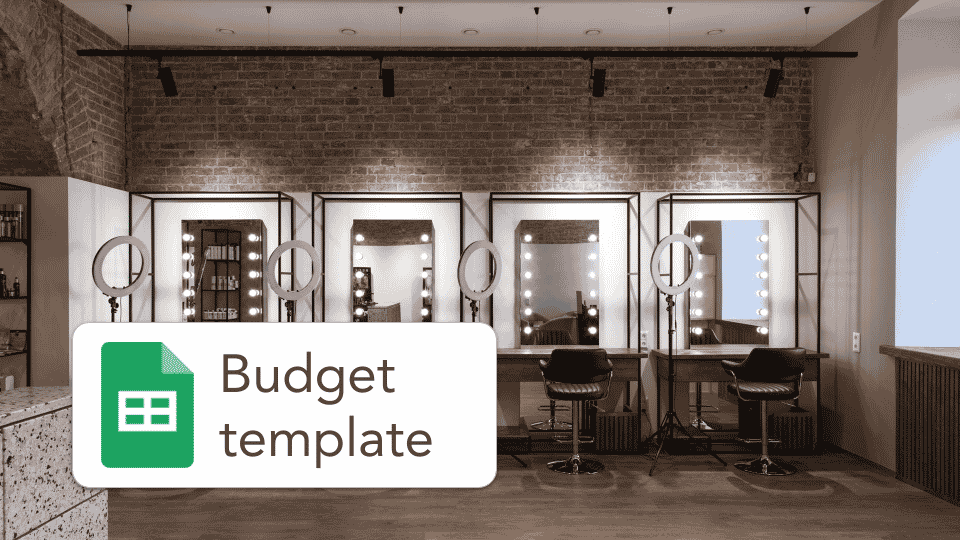 Download the Hair Salon financial model template
Lender & investor-friendly

Easy-to-use Excel template

CPA-developed financials

30+ charts and metrics