There are roughly 35,000 laundry shops throughout the US today, generating each an average revenue of $150,000. If you're planning to open a laundry shop, make sure to start with a solid business plan.
There are numerous methods to open a laundry shop. You can either start a business from home with doorstep services or create your own store. You can also choose from different business models: laundromats, dry-cleaning or a hybrid laundry shop with both.
Another great strategy is to acquire a dry cleaning or laundromat franchise.
In any case, we've laid out below the 10 different steps you must follow to open your own laundry shop. Let's dive in!
For more information on laundromats and dry cleaners, make sure to read our guides below:
How Much Does It Cost to Start a Laundry Shop? Examples
How To Build a Financial Model For a Laundry Shop
Laundry Shop Business Plan: Complete Guide
1. Select your Laundry Business Model
You must be certain of the type of laundry business you wish to launch. The good thing is that you have a ton of options to consider.
Starting your own Laundry Business
You can open for business on your own and start from the beginning, just like any other company. Due to this, you have much freedom to design your company almost any way you like. You must, however, determine everything, from your branding to your price plan.
Franchise
On the other hand, you can also acquire a franchise of an already successful washing company. Depending on the business, the franchise fee might cost anywhere from $100,000 and $500,000 on average.
The franchisor will give you access to several crucial support services, such as location approval and staff training. This lessens the necessity of having prior business experience, particularly if this is your first foray into the sector.
Getting a franchise also simplifies several tasks and procedures, such as purchasing supplies and equipment, to increase your company's productivity and chances of success.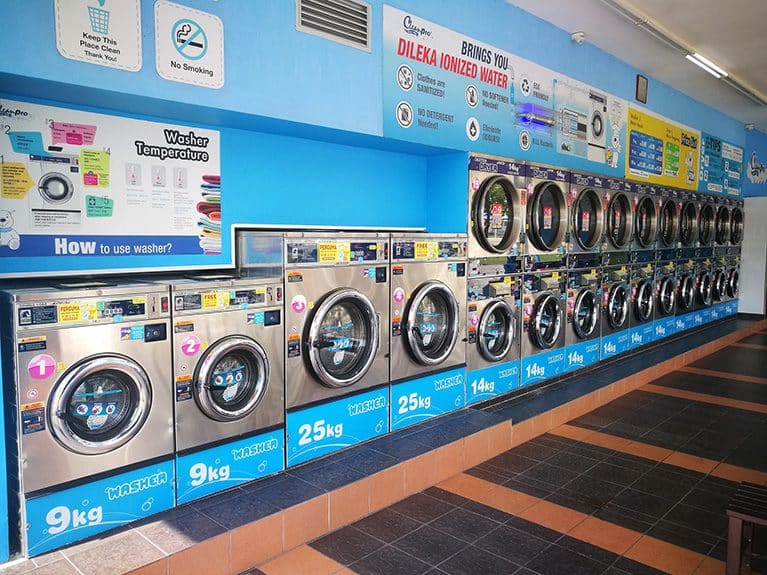 When it comes to the types of services you offer, there are 2 alternatives:
Laundromats
You might start a laundromat where clients could come in and use your equipment to do their laundry. Alternatively, you may provide wash and fold services, letting clients leave their laundry and pick it up when it's finished. You can also offer a comprehensive experience where you offer all these services to your customers.
Dry Cleaning
Instead, you may choose to offer dry cleaning services, where you focus on an end-to-end service where customers leave you laundry, and you take care of the wash and fold services.
With dry cleaning, you'll likely focus on more expensive services: e.g. suits, dresses, etc. which will also change the type of customers you target, the location, prices and so on.
Regardless of your format, you need washing and drying machines and a good location for the business. These are just a few factors to remember before getting the ball rolling.
Take your time and do your research before moving forward with an idea. See what other types of laundry businesses are already operating in your neighborhood and city. You can also survey residents to determine what they need.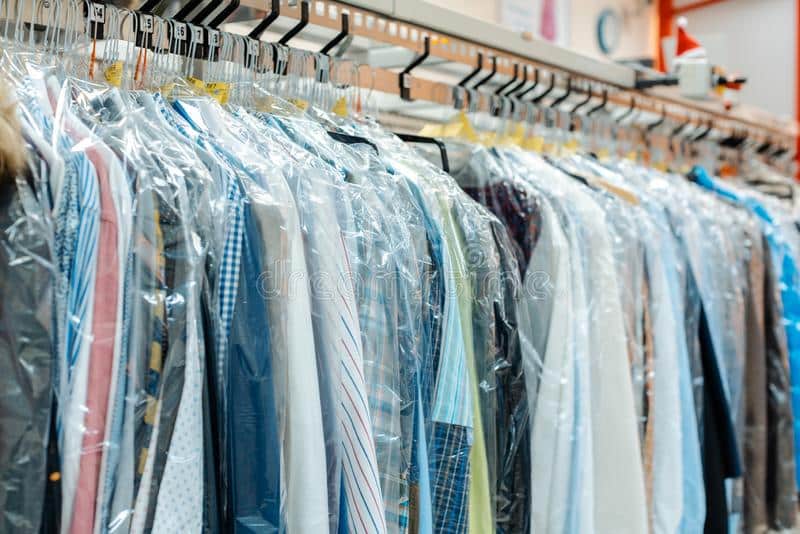 2. Research the Laundry Industry
Research is probably the most important step in starting any business. When opening a laundry shop, you can take insight from the following research pointers:
Get To Know Your Clients
You should find out whether your customers prefer self-service or full-service laundry as one of the things you should do. The equipment and technologies they both employ are the same. The additional services and accompanying labor costs necessary to give customers a full-service experience account for the discrepancy.
Research Your Competitors
Just as crucial as understanding your clients is understanding the competition. You'll be able to differentiate yourself from the competition and find any potential market gaps you may exploit.
Decide on Your Price List
It would help if you considered the following criteria while choosing your pricing strategy:
Create a break-even point calculation
The break-even point of a business is the point in time when all of your costs and revenue are equal. This should serve as your starting point, to which you will add your markup to calculate your profit.
A break-even point can also be represented in terms of customers. For example, how many customers do you need per day (or per month) to break even?
Consider the competition
Take into account the pricing tactics used by your local direct competition. See what services they provide and see if you can provide them at a comparable price without giving up many margins.
Find out how much your clients are willing to pay
Your knowledge of the demands and wants of your consumers will be useful in this situation. You can charge more for your services if you provide them with a better experience than the competition.
For example, there might already be dry cleaners in your area, yet you might focus on higher-end customers and provide a more expensive, higher-quality service vs. competition.
3. Learn Required Skills for a Laundry Shop
Ensure you have experience working inside a system that handles the same before starting your laundry business. Understanding a company's internal workings is vital. Working in the business is undoubtedly the best method to learn about it.
With this, you may learn the necessary skills, like how dry cleaning equipment works, the most economical way to dry clean, how to interact with customers, and much more.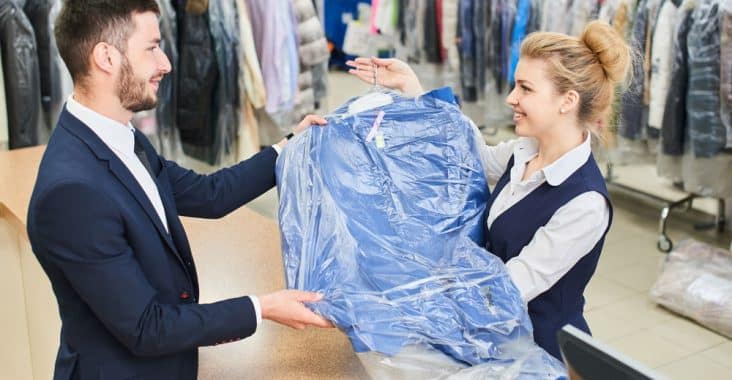 4. Prepare your Laundry Shop Business Plan
Your business plan is like a blueprint to help you establish your cleaning business. A thorough business plan outlines the inputs and outlets of an operation.
Your business plan must include important information such as:
Executive summary
Your products and services
Market analysis
Competitive analysis
Marketing strategy
Sales strategy
Operation plan
A robust and detailed business plan will guide you throughout the launching of your business. It also helps potential investors understand your business better.
5. Prepare a Budget for your Laundry Shop
Know your money well and out before making any decisions. You can choose between a loan and funding depending on your financial situation. Angel financing is also an excellent choice for the laundry and dry cleaning industry.
By having company partners, you may also pursue equity capital investment. Before implementing your laundry and dry cleaning company plan, do the numbers.
Speak with an accountant to learn more about how much money you'll need to establish and maintain a laundry business. You'll need to get capital to launch your firm after establishing a budget and estimating your revenues and losses.
You will require a different amount depending on where and what kind of equipment you plan to employ for your business.
For example, it costs anywhere from $151,000 – $490,000 to open a 2,000 sq. ft. $25,000 monthly revenues laundry shop (laundromat) with 2 full time employees.
| Startup cost | Amount |
| --- | --- |
| Lease security deposit (or loan down payment) | $11,000 (rent) – $40,000 (buy) |
| Equipment (washers, dryers, POS, etc.) | $150,000 to $450,000 |
| Total | $151,000 – $490,000 |
In addition to startup costs, you should expect to pay $16,900 – $22,400 in operating costs per month to run the business and cover rent, staff, utility bills and other expenses.
| Operating cost | Amount (per month) |
| --- | --- |
| Rent | $6,400 |
| Staff | $5,000 |
| Utility bills | $4,000 – $8,000 |
| Marketing | $500 – $1,000 |
| Supplies, insurance, software & other | $1,000 – $2,000 |
| Total | $16,900 – $22,400 |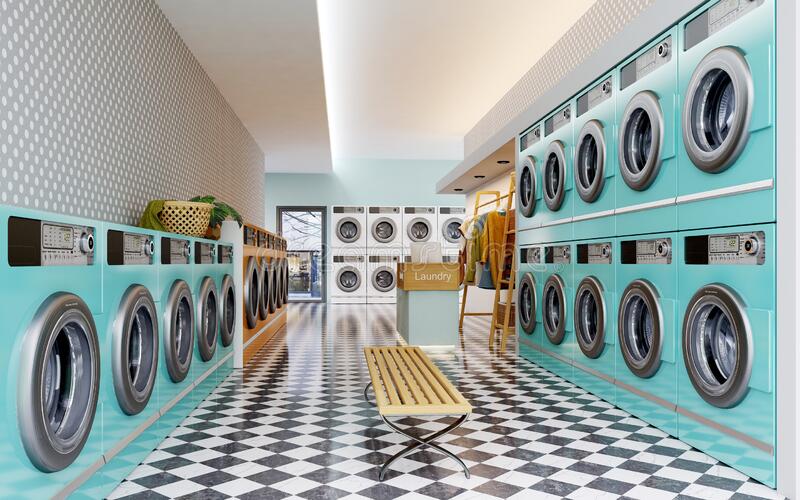 Download the Laundry Shop budget template
Lender & investor-friendly

Easy-to-use Excel template

CPA-developed financials

30+ charts and metrics
6. Select a Location for your Laundry Shop
Don't go to the bank right away. You must first locate the commercial property where your laundry shop will be before you can open. Additionally, the venue must be chosen with care.
You shouldn't seek money until you've found your ideal location and identified a few (or maybe more) properties you can buy or rent.
Your business strategy might need to be modified if you can't discover the ideal property in the intended area or if it's not in the best location.
You must take the following factors into account while choosing a location:
Population, demography, and purchasing power
The proximity of the location and its surroundings to the target market
Zoning laws and other requirements
Cost of the property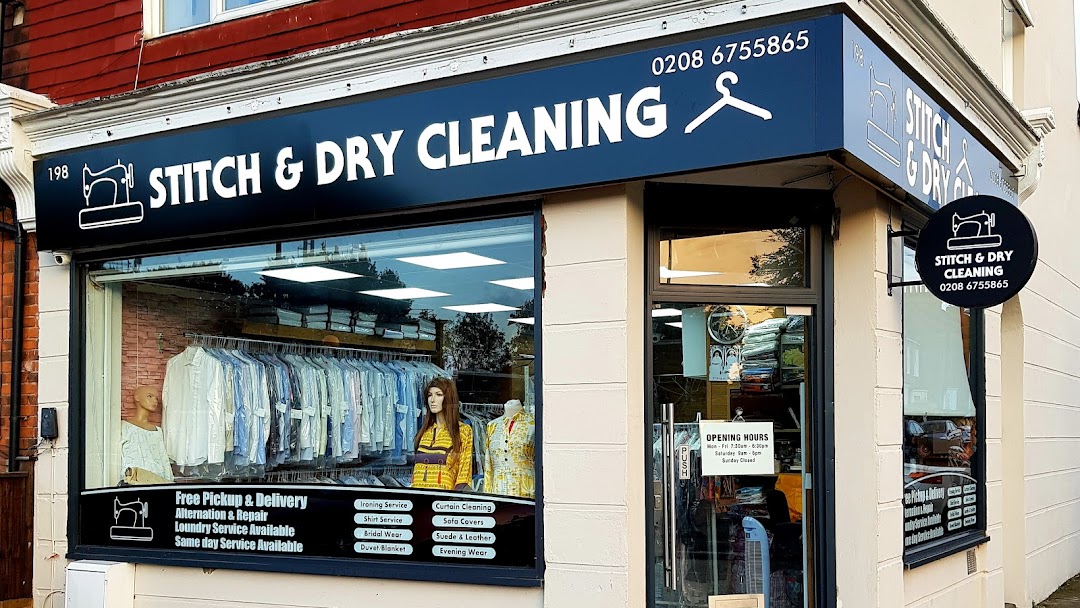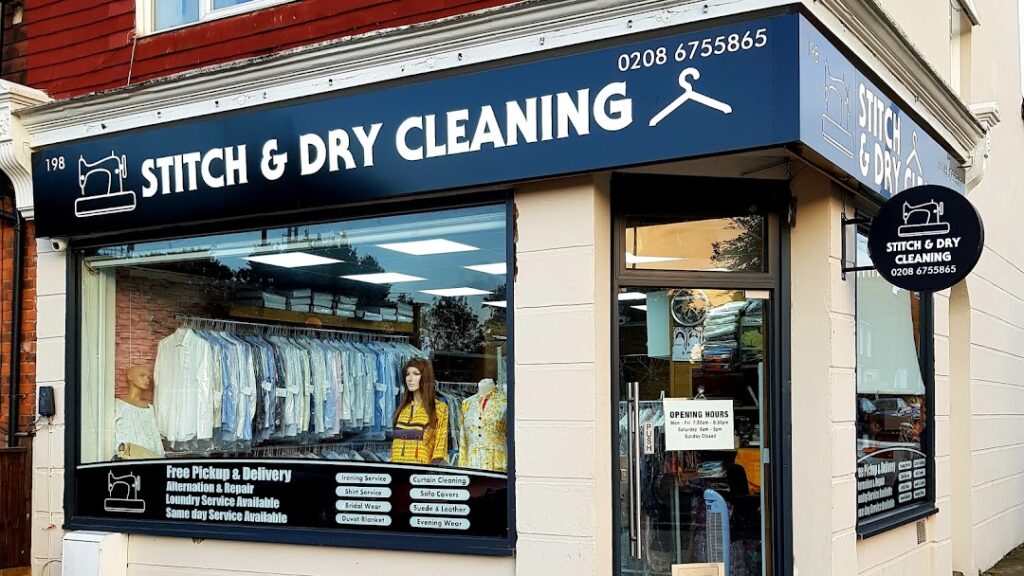 7. Purchase Laundry Shop Equipment
For a laundry business, you can acquire or lease equipment. Depending on the sophistication of the technology and the size of your laundromat, commercial washing and drying equipment can cost anywhere from $150,000 to $450,000.
By far the most important is the cost to source the washers and dryers.
Washers
Depending on the washer's age, brand, and model, used coin-operated machines can cost anywhere from $1,500 to $6,000.
The cost of a new budget front-load washer, including installation and warranty, can range from $2,200 to $6,500.
So assuming you open a laundromat with 15 front-loaders, this would cost you anywhere from $33,000 to $97,500.
Dryers
Used dryers can cost anywhere from $600 to $5,000 for a twin upright high-end model.
Depending on the features, new commercial coin-operated dryers can cost anywhere from $1,000 to $5,000.
Leasing is a good option if you only have a little deposit for equipment. It can occasionally enable you to obtain higher-quality equipment than you would have been able to afford otherwise. In other words, you defer the cost of purchasing by paying a premium to do so.
So assuming you open a laundromat with 10 coin-operated dryers, this would cost you anywhere from $10,000 to $50,000, in addition to the cost of the washers as explained above.
For a full review of the different costs you can expect when starting your own laundry shop, read our article here.


8. Get Required Laundry Shop Licenses
The process for obtaining the essential permits and licenses is highly dependent on the location you are thinking of choosing for your business. You must review your state's labor laws and the availability of insurance, particularly for businesses that provide dry cleaning and laundry services.
Speak with a business expert if possible. Before starting the operation of your laundry and dry cleaning business, you should complete the relevant paperwork and obtain your permits.
9. Hire Employees for your Laundry Shop
Due to the labor-intensive nature of this industry, you must fill a wide range of positions, including those involving washing, store management and client management.
In addition to these roles, you may need to hire support functions like human resources and accounting if you operate a chain of laundry shops with many employees.
In the US, 70% of laundromats have 2 employees or less. Also, a laundry worker's annual salary is $26,200 on average. So assuming you operate a small laundromat with 2 full-time employees, you should expect to spend around $5,000 per month (including taxes & benefits).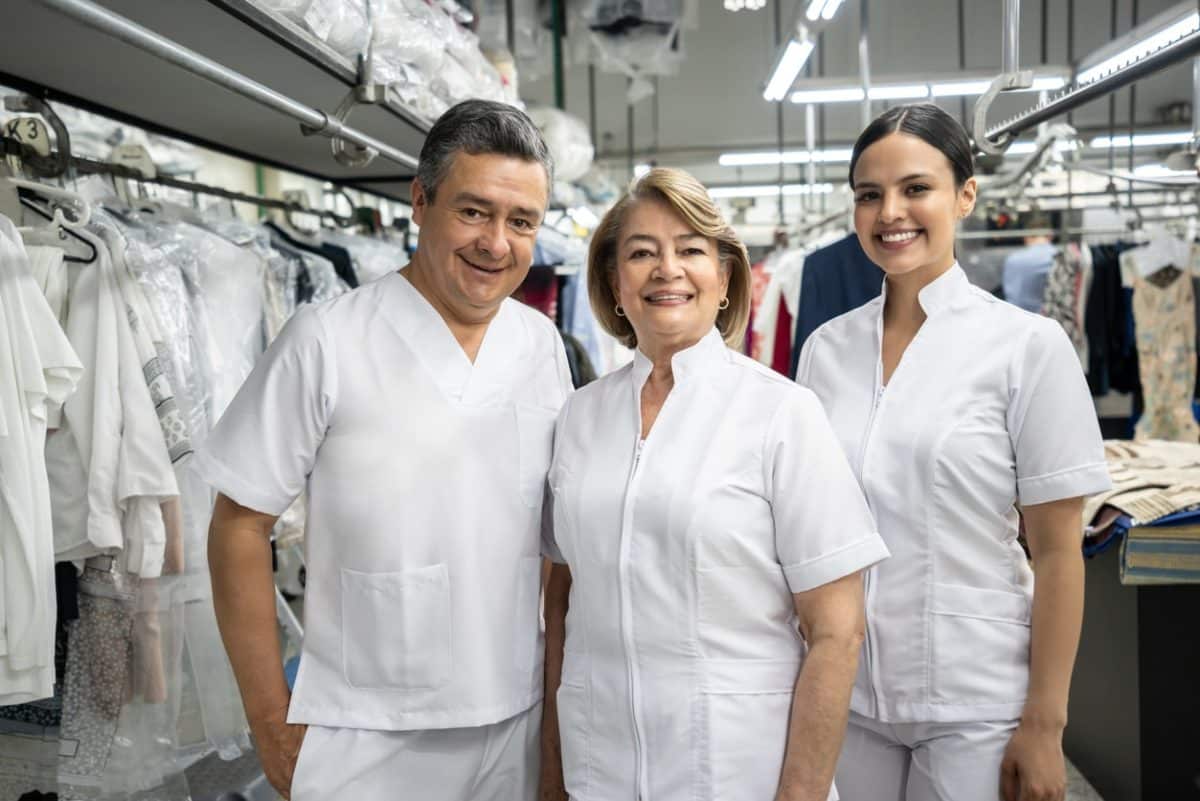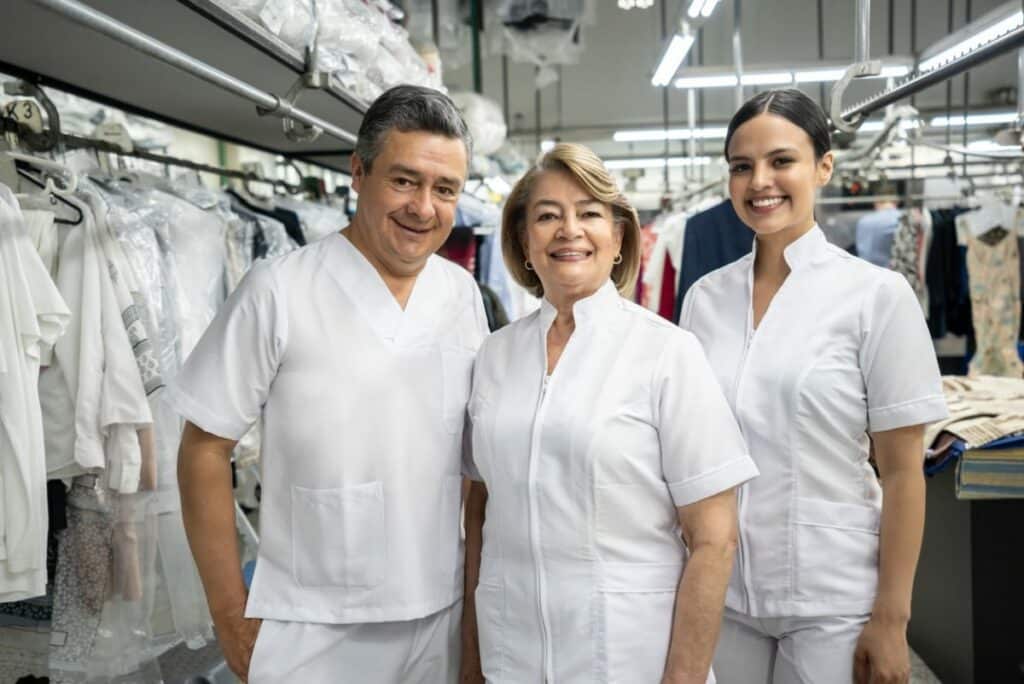 10. Promote your Laundry Shop Business
You've opened a dry cleaning and laundry service, but does anyone even know about it yet? Your company's productivity will grow if you market your dry cleaning and laundry services. The best strategy to attract new clients is through this.
Both online and offline marketing are options for your company. To promote your laundry and dry cleaning brand and its existence, you might approach the local newspaper about placing an ad or using social media.
Additionally, you can use delivery bags and tags with your brand's logo printed on them as marketing materials to advertise your laundry company.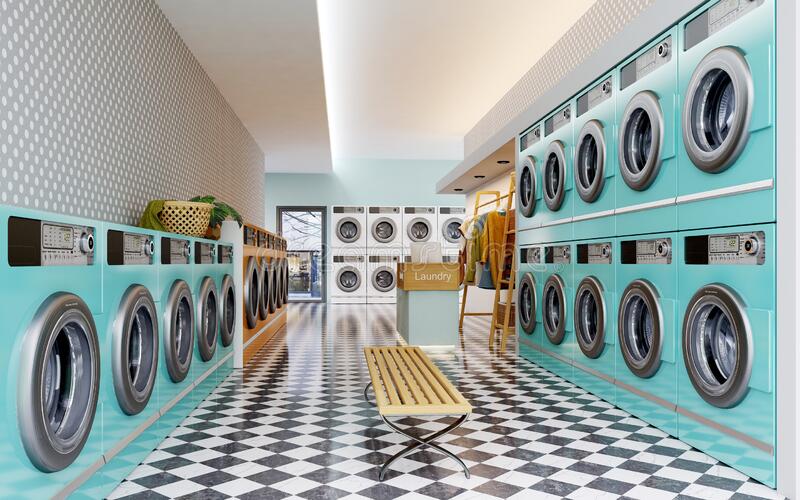 Download the Laundry Shop budget template
Lender & investor-friendly

Easy-to-use Excel template

CPA-developed financials

30+ charts and metrics