How to Start a Courier Business in 11 Steps: Checklist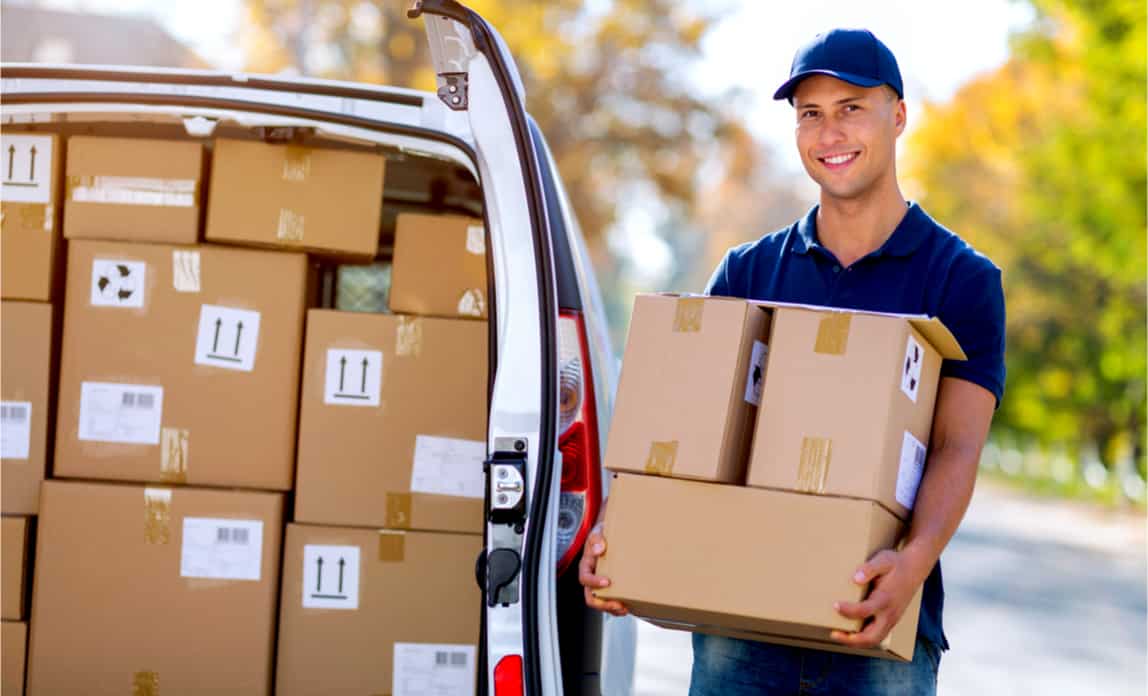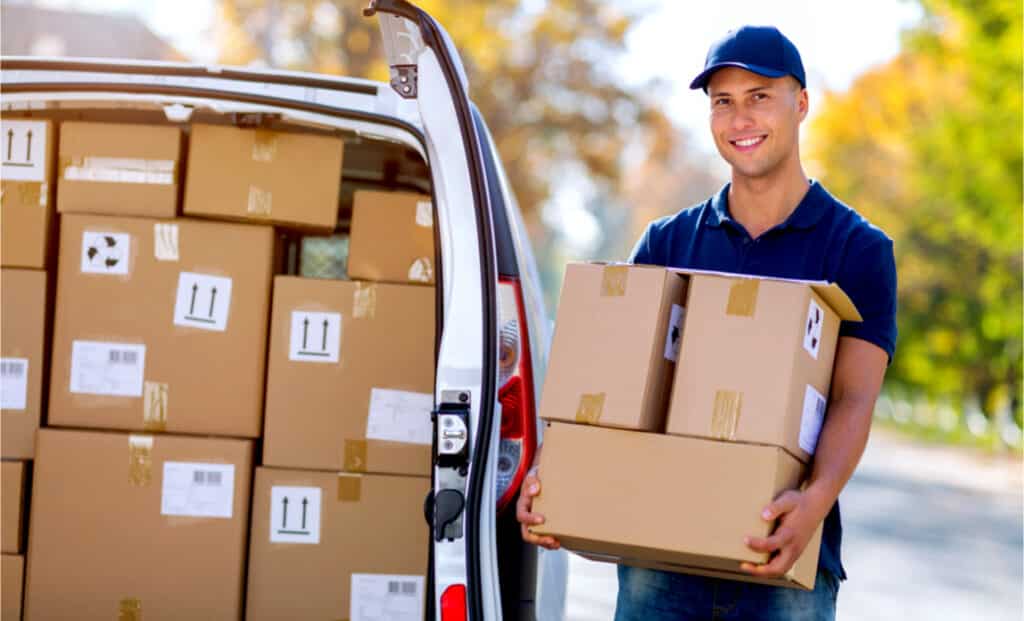 The US courier industry generates over $117 billion annually. Even though household names like UPS, FedEx and DHL have 90% of the market, the remaining 10% of the market share is controlled by small businesses. Like any other highly competitive business, if you're planning to start your own courier business, make sure to have a strong business plan and a solid execution.
Indeed, starting a courier and delivery business can be very profitable. However, not many are aware of the nitty-gritty of the courier and delivery startup requirements.
To successfully operate a courier business, you must first identify consumers and then budget for the costs and difficulties involved. Also, make sure to research your target market, service area, and competitors.
From research, business plan, budget, fleet acquisition and licenses, this complete guide will assist you in planning the 11 steps necessary to successfully start and run your own courier business. Let's dive in!
For more information on Courier businesses, make sure to check our guides below:
How Much Does It Cost To Start a Courier Business?
How To Build a Financial Model For a Courier Business
How to Write a Business Plan for a Courier Company
1. Research the Courier Industry
Customers
Get deeply familiar with your surroundings and the clientele you'll be serving, including their requirements, preferences, and pain areas that you might be able to ease. Focus your research on answering questions such as:
Who are your customers?
What is your customer looking to ship and why?
How fast do they expect to be helped?
In what way is their current courier not working?
Competition
Use the neighborhood courier services and complete a few deliveries to understand how their workflow is organized from top to bottom.
Consider what others are doing and how you may improve. Keep an eye out for process bottlenecks and slowdowns that you can fix.
Consider how they manage communication across channels, such as phone calls, emails, social media, and live chat.
Look into the time it takes them to complete the delivery and any potential problems.
Examine their pricing structure to see how it stacks up against the one you had in mind for your own.
Examine the experiences of other clients to determine if they perform consistently.
Understanding the demands of your customers and what your company can provide will be simpler if you are aware of the competition.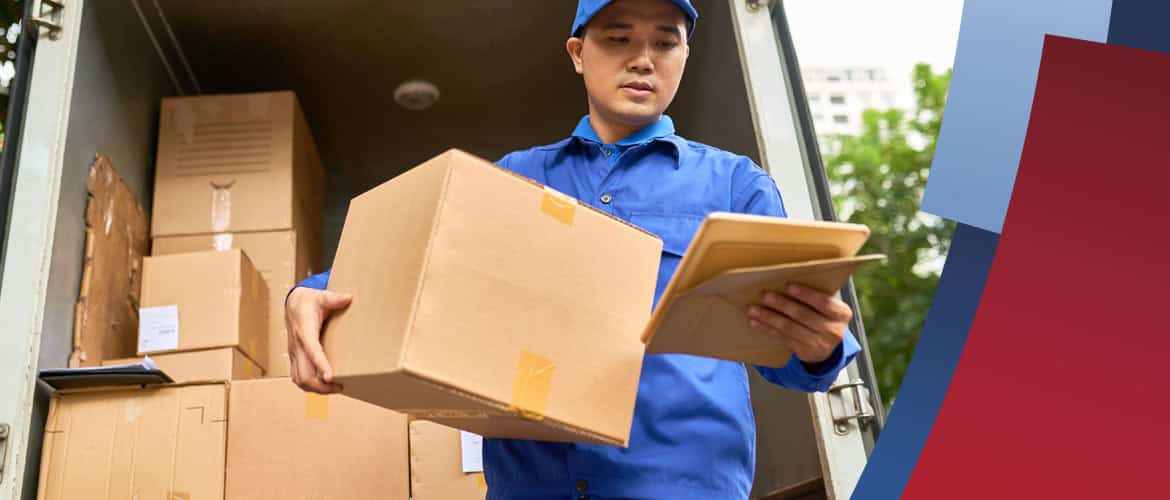 2. Choose a Delivery Service
You can choose from a variety of courier and delivery business models. It is important to note that the profitability and scalability of the models vary.
Standard Delivery Services
Standard courier and delivery services prioritize the weight of the package over the size. The general delivery period of such services is about two to three days. These are the most popular courier services in every vicinity for non-urgent consignments. The standard delivery service model would be best for you if you want to cater to the masses.
Same Day Delivery
If you wish to target clients willing to pay more for urgent same-day deliveries, then you can choose this business model. Since the package are required to be delivered on an urgent basis, the clients pay premium prices. However, when choosing this model, it is important to focus more on the speed of the delivery.
Overnight Shipping Services
The common courier services operate during office hours. You will only accept packages or parcels from 8:00 am to 5:00 pm. However, overnight shipping services work beyond that and assure delivery the following business day. If you choose this model, you need to consider the additional costs you need to pay your workforce for extra hours.
Rush and On-Demand Deliveries
Rush and on-demand model focus more on urgent and immediate delivery, for example, medical supplies that need to be delivered in a few hours. If you plan to choose this model, then you need to focus more on having sufficient staff and vehicles to make urgent deliveries.
Get a rock-solid business plan with the 
Courier business financial model
5-year financial plan already built

20+ charts for your business plan

Video tutorial 🎥

5,900+ downloads
3. Choose a Delivery Vehicle
Bike or motorbike courier
Despite being inexpensive and green, a bike courier is constrained in the number of packages they can move at once. Scaling is challenging as a result. Your service area and potential clients will probably be smaller and constrained by your bicycle's range.
Van/truck deliveries
You can gain economies of scale by using bigger trucks. Van or truck couriers can expand your geographic service area and boost the number of prospective clients you have. Additionally, your revenues may soar if you can gather more shipments at once.
You can carry hundreds of orders in a courier backpack rather than just a few small boxes or envelopes. This can greatly reduce your cost for each delivery, which you can either pass on to your consumers or keep for profit.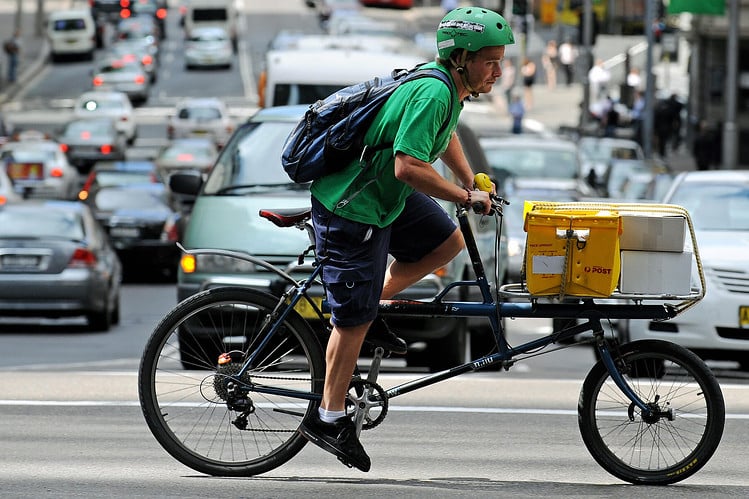 4. Choose a Courier Business Model
There are two types of customers that you will have access to when starting a courier and delivery business. You can serve both types of customers or focus on a particular type.
Business-to-consumer (B2C)
Business to consumer or B2C is when you offer delivery services directly to the final consumer.
Typically, because B2C delivery businesses require a much higher scale vs. businesses to be profitable, B2C courier small businesses are very rare. The vast majority of the B2C courier market is controlled by the giants like UPS, FedEx and DHL.
Business-to-business (B2B)
This is a more niched model, but with a much higher potential for small businesses. This works wonderfully to help caterers deliver meals, suppliers deliver supplies, and employers deliver work products and documents to remote workers.
Unlike B2C, B2B courier services don't necessarily require a large fleet and a large geographical coverage. Anyone can realistically start a B2B delivery service with 1 or 2 business customers.
5. Choose a Courier Pricing Strategy
When starting a courier and delivery business you need to define your pricing strategy. Ideally, the prices depend on:
Distance
Time-frame
Size of the parcel
Weight of the parcel
Waiting time (or excess load), if any
Please explain here what are the different factors when determining pricing and rates for a courier company, they are explained here:
Distance and Time
​​To calculate the fuel cost and the delivery turnaround time, you must consider the distance. Deliveries are typically priced by the mile or zone and the distance between them.
The Base Rate depends on how rapidly your client requires delivery. If you get more time to consolidate their shipment with someone else's going in a similar direction, then the cost would be lower. However, when your clients express an emergency and you get less time to consolidate the shipment, the prices would escalate.
Size and Weight
The size and weight of the consignment will help you decide if you need to deliver using a car or if you need a larger vehicle like a cargo van or a box truck. Most courier services include 50 pounds in their standard pricing and add a small price for an additional pound.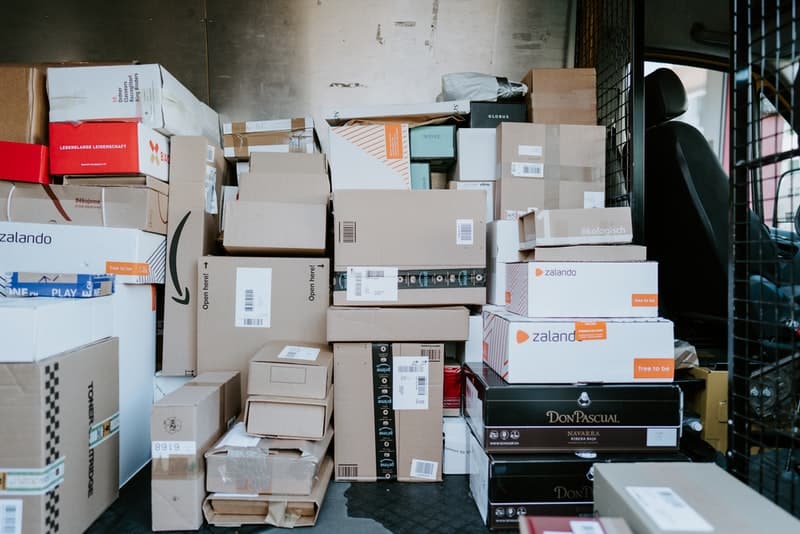 Volume Discounts
When starting a courier and delivery business, it is important to remember that special pricing and volume discounts are very common. When you have clients giving you regular business, it will make sense to offer them special pricing, or when the consignment is of higher volume, then giving a discount to lure the client is good for business.
Surcharges
Surcharges are frequently used to lower costs for the client and are typically applied for after-hours, weekends, and holidays. A customer that orders numerous deliveries to the same office building, for instance, would be charged for the additional floor stops rather than the additional deliveries.
6. Create a Business Plan
You must create a thorough business plan that outlines your organization's goals and how it will get there.
Your business plan should outline the tools, resources, personnel, and expertise required to meet your short- and long-term profit and growth objectives.
The business plan should act as a roadmap, covering all the important details about your business, including the following;
Executive summary
Products and services
Market analysis
Competitive analysis
Marketing strategy
Sales strategy
Operation plan
If your plan is carefully prepared, it may help when you ask for funding for commercial trucks to launch your business. Indeed, your business plan will be important for you to obtain financing, whether you are looking at investors or bank loans (e.g. a SBA loan for instance).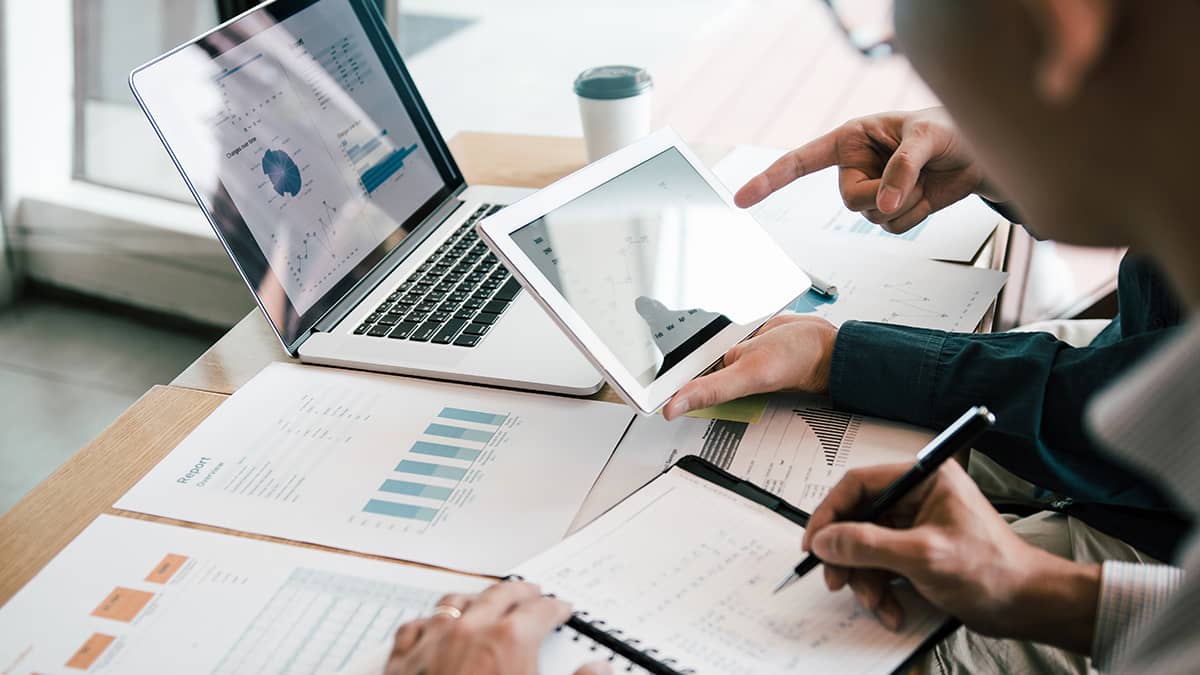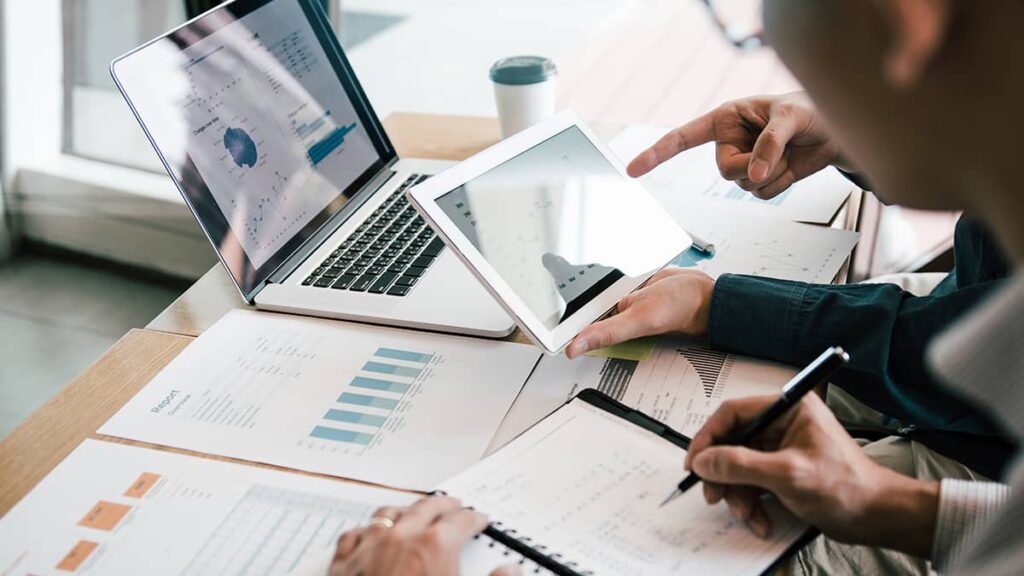 7. Build a Financial Plan
As part of your business plan, you should also prepare a financial plan (a budget).
The budget should answer questions like: how much revenue do you expect to generate in the future? How much money do you need to borrow today (if you apply for a loan)? When do you expect to be profitable? Etc.
In addition to your revenue expectations, the financial plan should also list all relevant expenses and their expected amount in the future, over a period of 3 to 5 years.
It costs anywhere from $33,000 – $52,250 to start a small courier company with 5 vans, plus $40,500 – $42,500 in operating costs per month to run the business the first few months.
For more information on how much it costs to start and run a courier business, read our article here.
Get a rock-solid business plan with the 
Courier business financial model
5-year financial plan already built

20+ charts for your business plan

Video tutorial 🎥

5,900+ downloads
8. Register your Courier Business
You must decide how to set up your firm legally when before you can start your courier business. Also, you should obtain the relevant licenses to operate.
Incorporation
You generally have four main choices:
Sole proprietorship
General or limited partnership
Corporation
Limited liability company (LLC)
Licenses
In addition to incorporation, you must apply for a business license in the location where you intend to conduct business.
The cost vary greatly based on the state you operate in, as well as the type of products you deliver. For example, a courier service operating in the healthcare industry (e.g. medication, samples, etc.) would require a separate license as well as a licensed medical professional to drive the van.
Yet, if you operate a standard parcel courier business, licenses would cost anywhere from $250 to $500 maximum.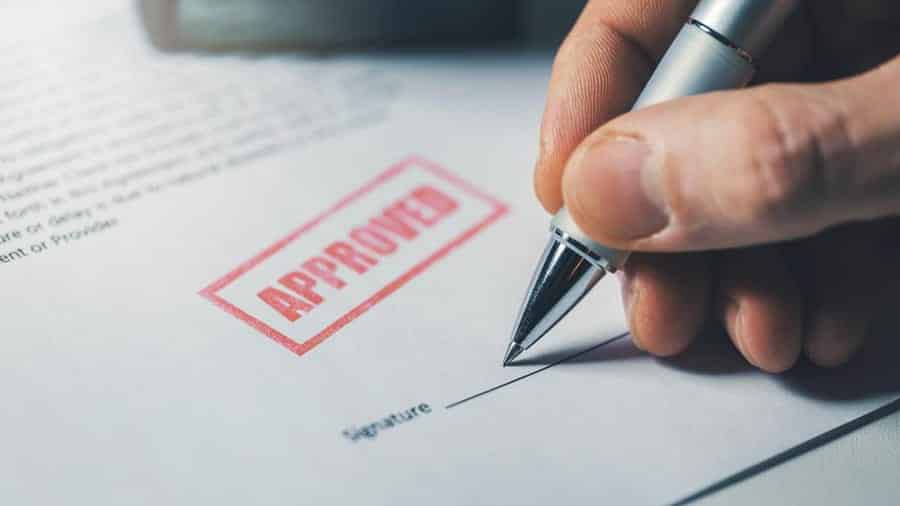 9. Get Business Insurance
Use the appropriate trademarks and insurance coverage to safeguard your company. Although your needs will vary according to your region and circumstance, the following are some typical policies:
Although your needs will vary according to your region and circumstance, the following are some typical policies for any courier business:
Commercial Auto Insurance: covers physical damage and liability claims for drivers operating a vehicle on the job ($1,700 per year)
General Liability: coverage that protects you from 3rd party claims that may arise during business operations (e.g. bodily injuries, property damage, personal injury) ($475 to $1,600)
In addition to these policies you pay upfront, you will need to pay for a separate insurance policy: the Cargo Insurance policy. The cargo insurance policy protects your business against risks of physical loss, damage, and theft of goods while in transit. This is a policy which cost varies based on the value of the goods you transport.
10. Purchase Vehicles & Equipment
When you start a courier and delivery company, you will have to arrange for the necessary equipment.
Vehicles & Equipment
List everything you require during your first week, month, and year. Then consider if you need to acquire it now or if you can wait until after you have generated revenue. Consider some of the things on the list that follows:
Vehicles (cars, vans, trucks, etc.)
Paper goods and miscellaneous office supplies
Technology to run the business (e.g., phones, laptops, tablets)
Standard dolly or manual hand truck
Moving and packaging materials
Cargo straps, blankets, and other protective devices for hauling
Depending on the size of your company when it first starts, you might require many vehicles.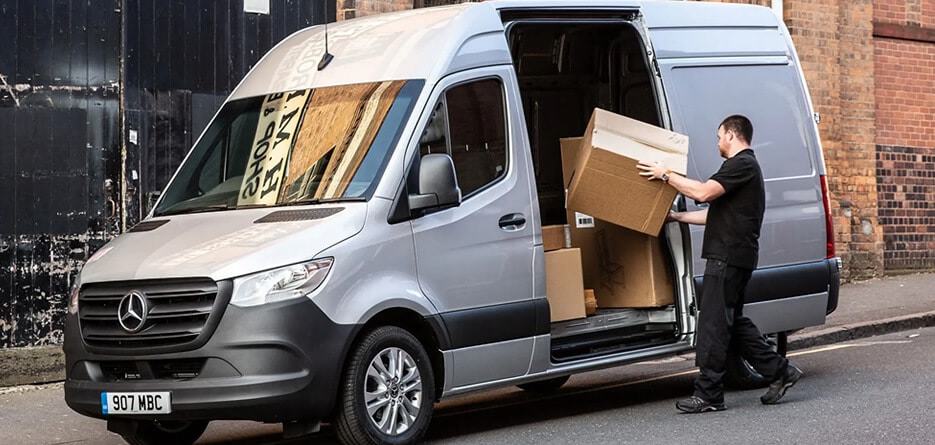 Purchase software
Additionally, consider the software options that can help you perform your job well. Modern software can help you manage your daily activities and also help track the consignment. Software for delivery management costs on average $185 per month.
11. Hire Staff for your Courier Business
Courier delivery is an intense job as you constantly are on the go and must combine both driving with handling of the parcel boxes themselves.
That's why courier delivery salaries typically are higher vs. other types of transport jobs salaries (e.g. taxis, truck drivers, etc.). As a reference point, the average gross salary for a delivery driver in the US is $44,000 per year.
A lawyer or accountant is the best person to talk to about hiring decisions. What you must pay them and what you must provide to them in addition to regular compensation will depend on who and how you hire.
Get a rock-solid business plan with the 
Courier business financial model
5-year financial plan already built

20+ charts for your business plan

Video tutorial 🎥

5,900+ downloads