Whilst other sectors suffered during the pandemic, trucking is one of the most resilient industry in the US: it grew +2.7% p.a. to $196 billion in 2021. Yet, trucking is also very competitive: they are over 500,000 trucking companies in the US of which 80% are small businesses with less than 6 trucks. So if you're planning to start your own trucking business, make sure to have a strong business plan and a solid execution.
There are several advantages to start and run a trucking business, whether or not you have much experience in the field. However, there are certain challenges: high and volatile costs (e.g. fuel), deadheading, fleet management, etc.
From research, business plan, budget, fleet acquisition and licenses, this complete guide will assist you in planning the 10 steps necessary to successfully start and run your own trucking business. Let's dive in!
For more information on trucking businesses, make sure to read our guides below:
How Much Does It Cost To Start a Trucking Business?
How To Build a Financial Model For a Trucking Business
How to Write a Business Plan For a Trucking Company?
1. Incorporate your Trucking Company
Launching your own trucking company takes a lot of planning and preparation. However, choosing the structure you desire for your trucking business is the first important thing.
The typical strategy is to begin as an owner-operator, which requires that you have your truck and take part in your fleet's daily operations. Many new owner-operators begin their careers as drivers.
For incorporation (see more on that below), you might prefer a partnership, a sole proprietorship, or a limited liability company. Each of them has benefits and drawbacks that differ by state.
The easiest and more popular structure is probably a limited liability company (LLC). This corporate form combines limited liability with pass-through taxation, much like a partnership or sole proprietorship.
2. Research the Trucking Industry
Starting a new business should always start with proper research, same goes for trucking companies. Make sure to do some market research to determine if there is a market for your services. Before deciding that your specialization is the right one for you, study its income potential.
Likewise, consider the competition. By identifying a specialization, you may set yourself apart from the competition. Understanding your competitors is just as important as knowing your clients. You'll be able to set yourself apart from the competition and identify prospective market openings.
Ask yourself why you want to work in the trucking business. Do you have a proven business concept from years of experience? Do you see a business opportunity in the trucking industry? You'll be more equipped to sustainably model and run your firm as you evaluate your strengths and weaknesses.
Address the following concerns while performing research:
Market Research
Research today's market circumstances, prospects, the precise market niche you plan to occupy, and your competitors. It would help you come up with your USP. Also, research the marketing strategies that you will need to reach your potential clientele.
Finances
Describe your anticipated startup costs, expenses, and revenue in general. Research how many trucks you plan to start with, whether you'll buy or rent them, and how much it will cost to buy, operate, insure, and maintain them.
People
Research on how many drivers will you employ and where will you find them? Will you directly recruit them, or will you use them as subcontractors?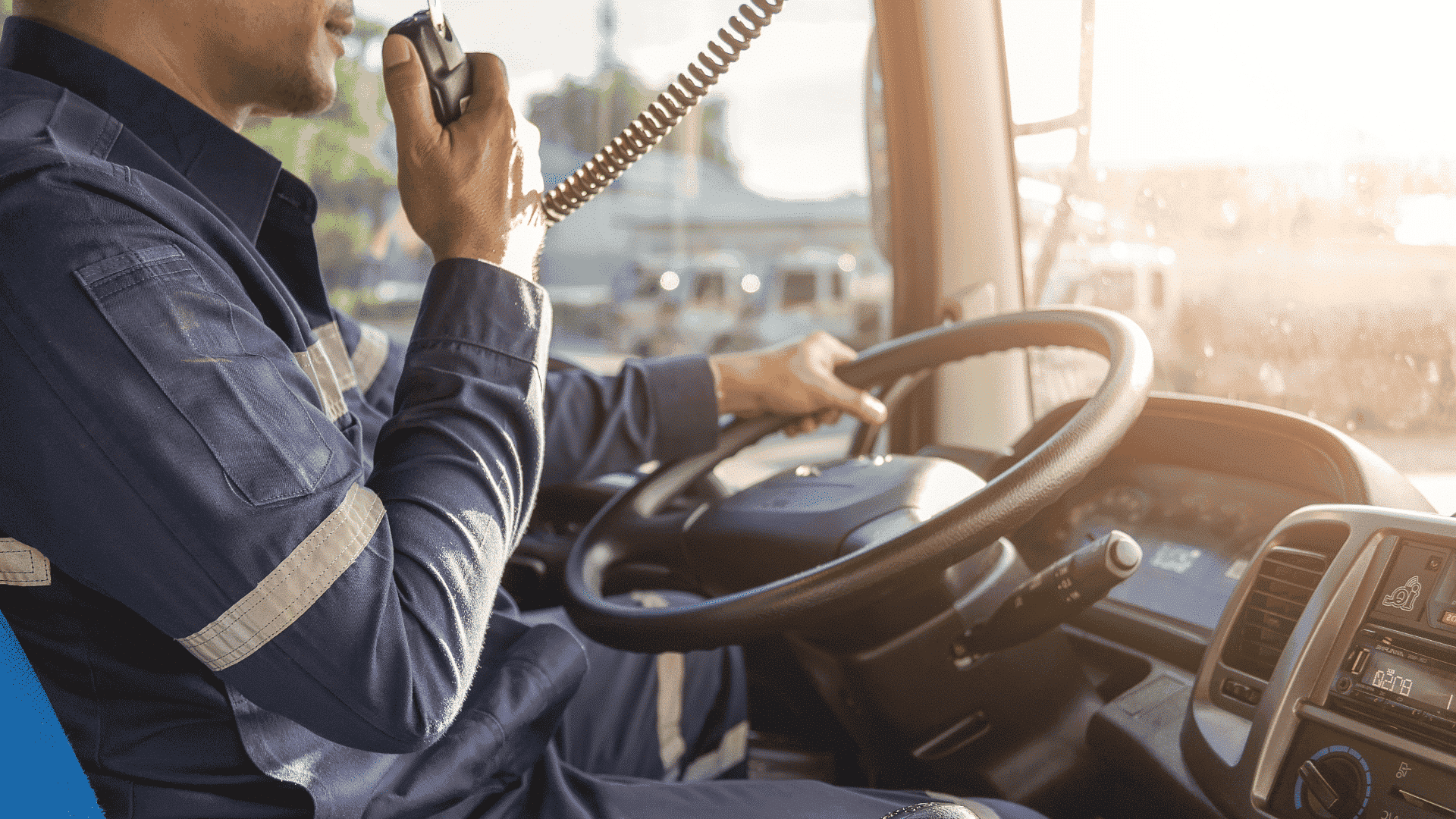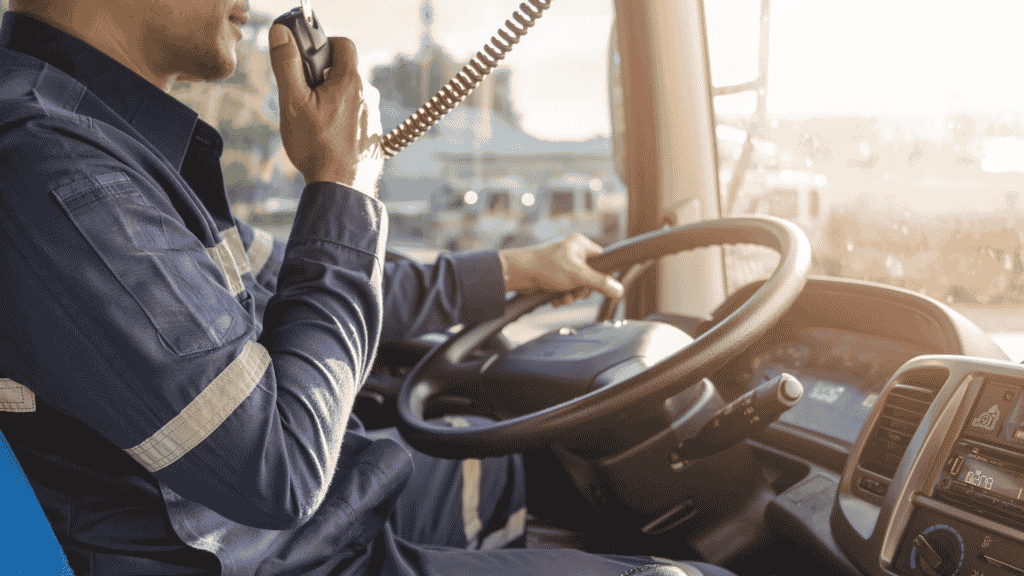 3. Prepare a Business Plan
You must create a thorough business plan that outlines your organization's goals and how it will get there.
Your business plan should outline the tools, resources, personnel, and expertise required to meet your short- and long-term profit and growth objectives.
The business plan should act as a roadmap, covering all the important details about your business, including the following;
Executive summary
Products and services
Market analysis
Competitive analysis
Marketing strategy
Sales strategy
Operation plan
If your plan is carefully prepared, it may help when you ask for funding for commercial trucks to launch your business. Indeed, your business plan will be important for you to obtain financing, whether you are looking at investors or bank loans (e.g. a SBA loan for instance).
4. Build a Financial Plan
As part of your business plan, you should also prepare a financial plan (a budget).
The budget should answer questions like: how much revenue do you expect to generate in the future? How much money do you need to borrow today (if you apply for a loan)? When do you expect to be profitable? Etc.
In addition to your revenue expectations, the financial plan should also list all relevant expenses and their expected amount in the future, over a period of 3 to 5 years.
It costs on average 208,000 - $343,000 to start a $280,000 monthly revenue trucking company with 9 semi trucks, as well as $232,000 - $259,500 in operating costs per month to run the business. For more information on how much it costs to start and run a trucking business, read our article here.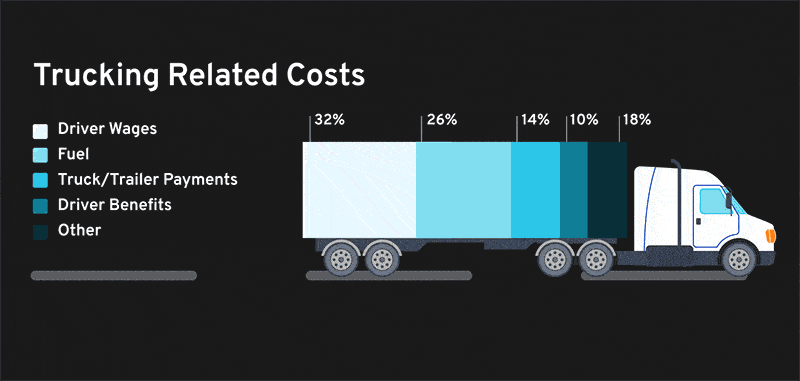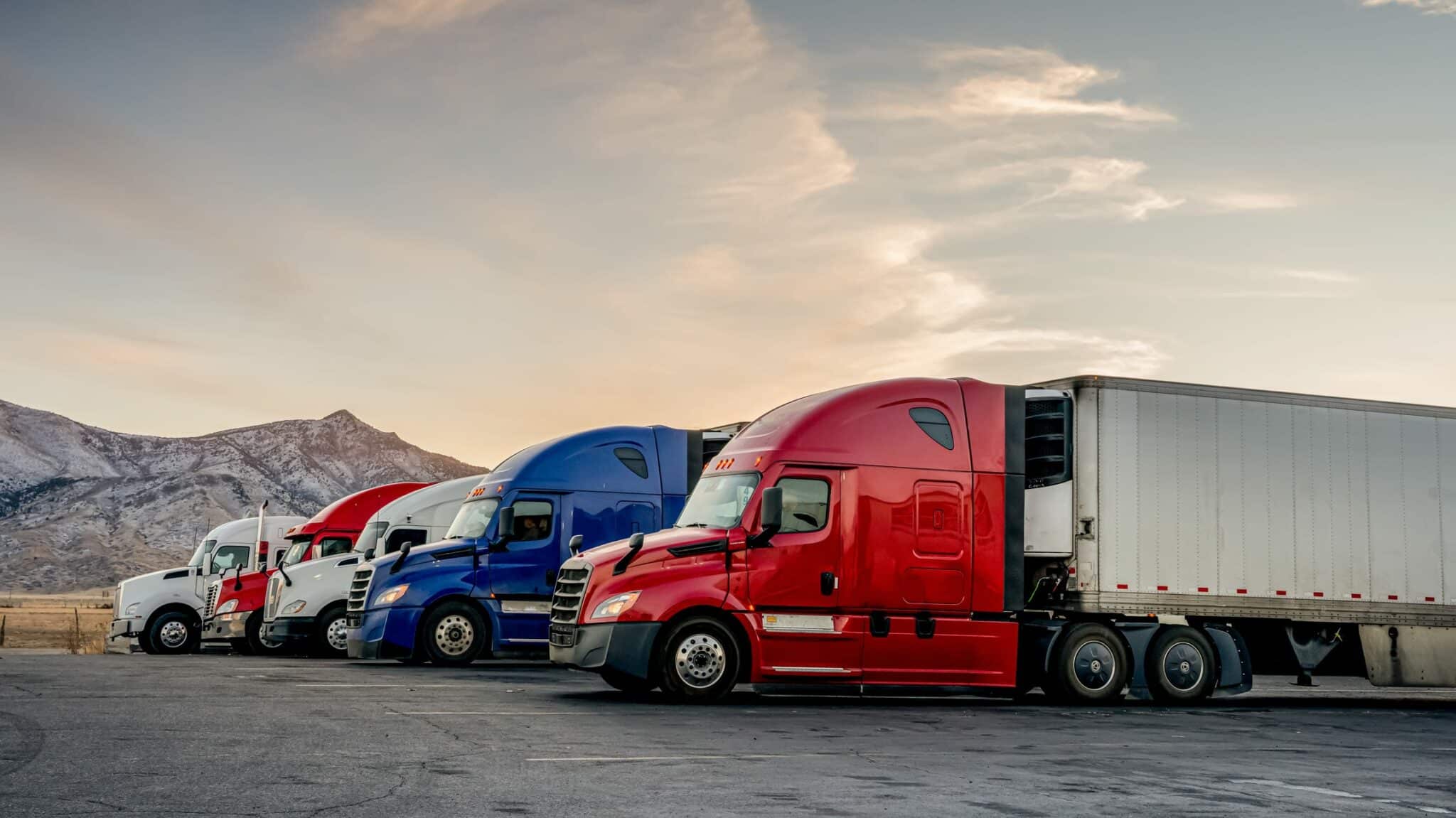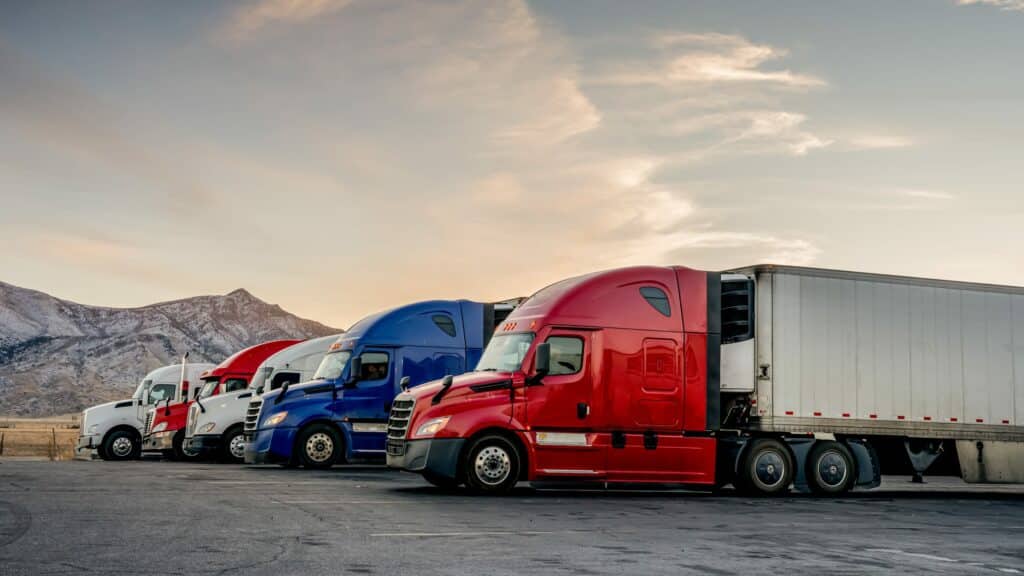 Download the Trucking budget template
Lender & investor-friendly

Easy-to-use Excel template

CPA-developed financials

30+ charts and metrics
5. Get Trucking Licenses & Certifications
You would also need to register your company if you were a new business owner. Depending on the state, business registration fees may change.
On average, you may require up to $500 to cover the cost of business registration alone.
When it comes to the UCR fee, it depends on the number of vehicles: up to 2 vehicles costs $69, up to 5 vehicles $206, etc.
Get Employer Identification Number (EIN)
The Internal Revenue Service issues this particular nine-digit number to firms in the US. To file your business tax returns, use this number.
Get Certified
Many owners of trucking companies first work as drivers. Being a licensed driver isn't necessary, but you might want to get one if you're not already.
Being a better leader and understanding potential issues within the business that your firm can handle will come through obtaining your CDL (short for Commercial Driver's License) and becoming proficient behind the wheel.
Getting a CDL will cost between $3,000 – $7,000 for driving school and around $150 – $200 for CDL registration fees.
Compliance
As you launch your new business, there are various federal and state regulatory issues to take care of.
Obtaining your USDOT number and permission from the US Department of Transportation to operate beyond state lines
If you want to operate in numerous states, obtain International Fuel Tax Agreement (IFTA) stickers for your trucks
Create a BOC-3 file to name the process agent for your business in the event of any judicial actions
Additionally, you should ensure that your trucks have the proper licenses and are aware of and follow all applicable health and safety rules.
Here are the related costs that you need to incur:
IRP (International Registration Plan) plates per truck costs $500 to $3,000 on average
A permit and the heavy vehicle use tax average cost between $100 and $600
The state-specific tax would cost, on average, $500 per truck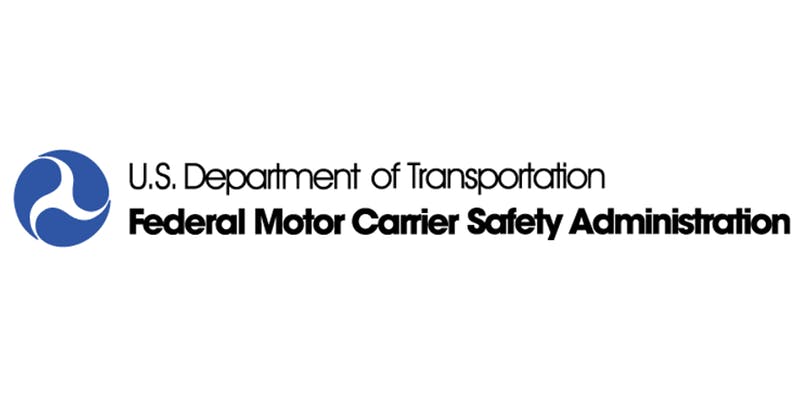 6. Acquire a Trucking Vehicle Fleet
The type of freight you intend to transport will determine the type of equipment you require. How powerful must the truck engines be to handle the loads they'll be pulling? What kind of trailer capacity do you need? Do you require flatbed, refrigerated, or normal trailers? How about auto hauler trailers?
Also, decide whether to buy or lease the trucks. Leasing can help you save time and money when you're just starting.
Indeed, your requirement for upfront capital is reduced when you lease. However, you'll have to budget accordingly for potentially high the monthly lease payments, which would not be the case if you simply bought the trucks upfront.
As a reference point,the average cost of a new semi-truck ranges from $100,000 to $200,000 depending on the type of vehicle.
Even the most affordable second-hand semi-truck will cost you a minimum of $35,000 and up to $180,000 for the high-end models with all the extra features.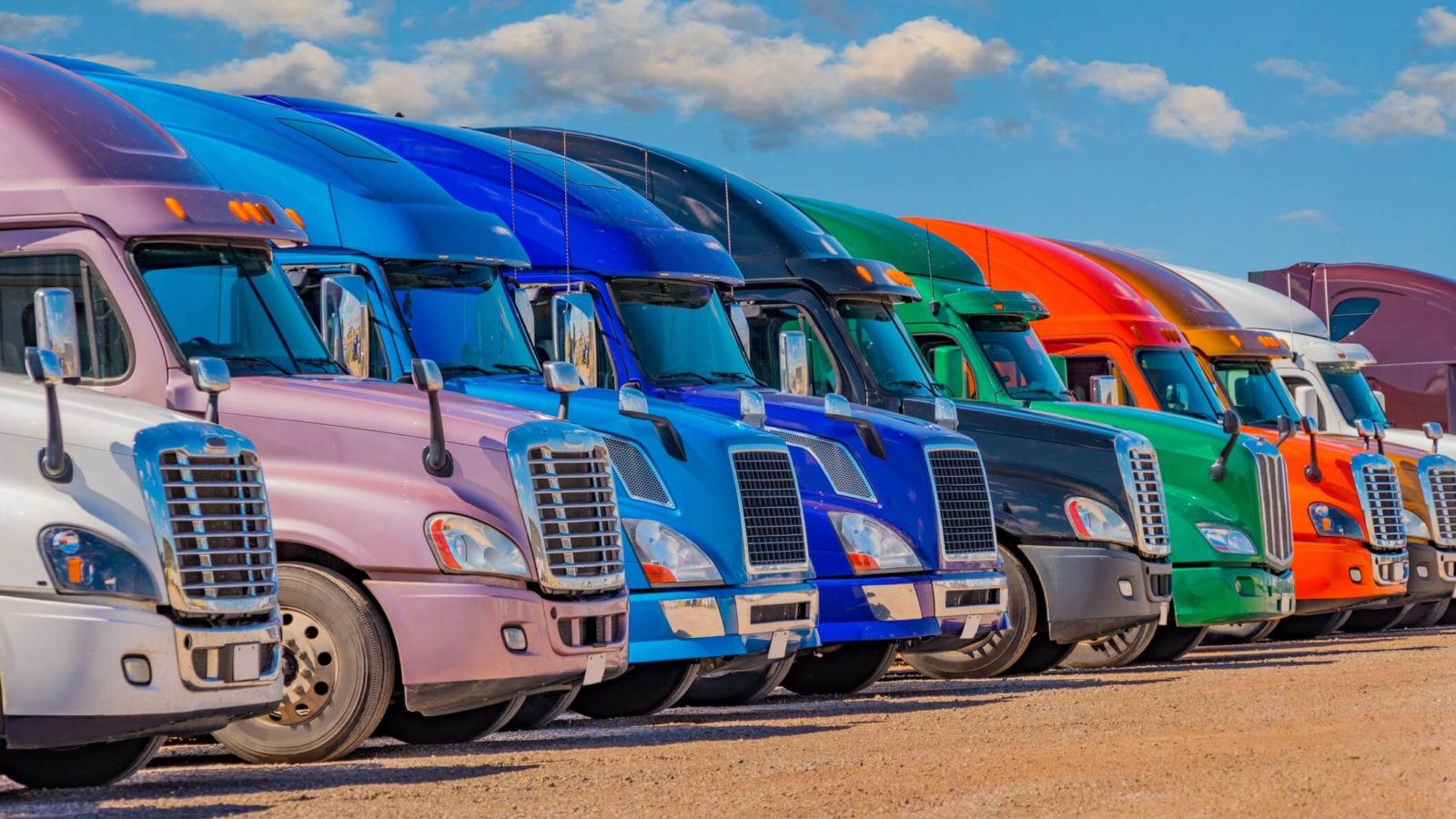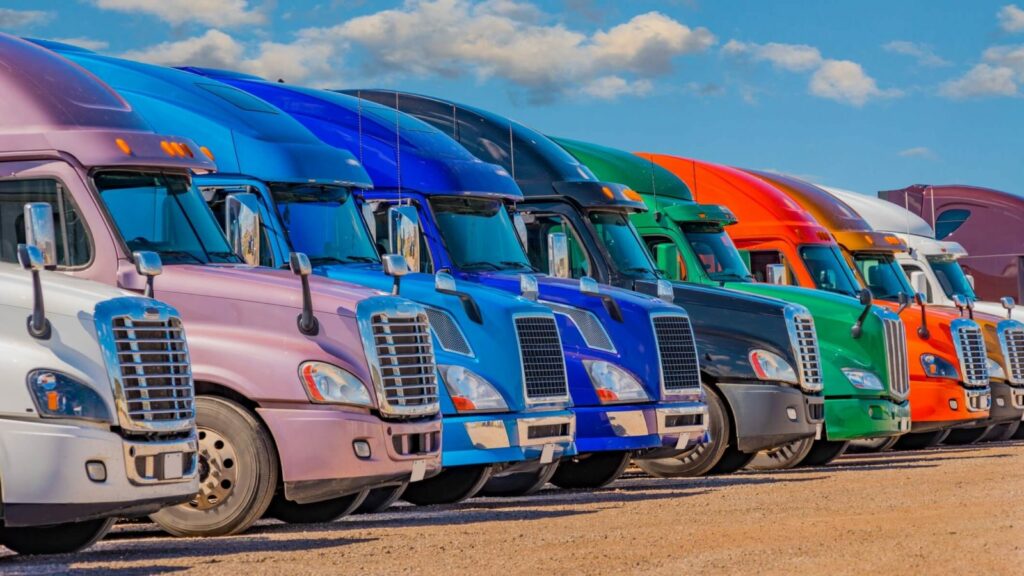 7. Get Insurance for your Trucking Business
Every owner of a business must have insurance. However, it's even more important for trucking company owners.
You will require a variety of insurance policies, including cargo coverage, physical damage coverage, and primary liability coverage.
You should also have coverage for non-trucking use. This type of policy will protect you if your truck is involved in an accident while you or another driver is not transporting a load for a client.
On average, the annual insurance premium can go up to $10,000 per truck, depending on its condition. The type of coverage, the car's make, model, year, and condition are all factors that affect the premium amount.
8. Get Funding for your Trucking Business
Since the trucking industry is capital heavy, virtually all businesses need external funding to get off the ground. No wonder that almost any trucking business require some funding to start operating. Funding can either be investor(s) or a bank loan (SBA loan for example).
In addition to the acquisition of the vehicles themselves, by far the most important expense, you will need enough funds to cover charges like payroll expenses, insurance and fuel costs for the first few months.
When looking for funding, aim to work with a business that is aware of your needs as a startup.
If you require a loan, focus on lending organisations with some track record with trucking companies and small businesses.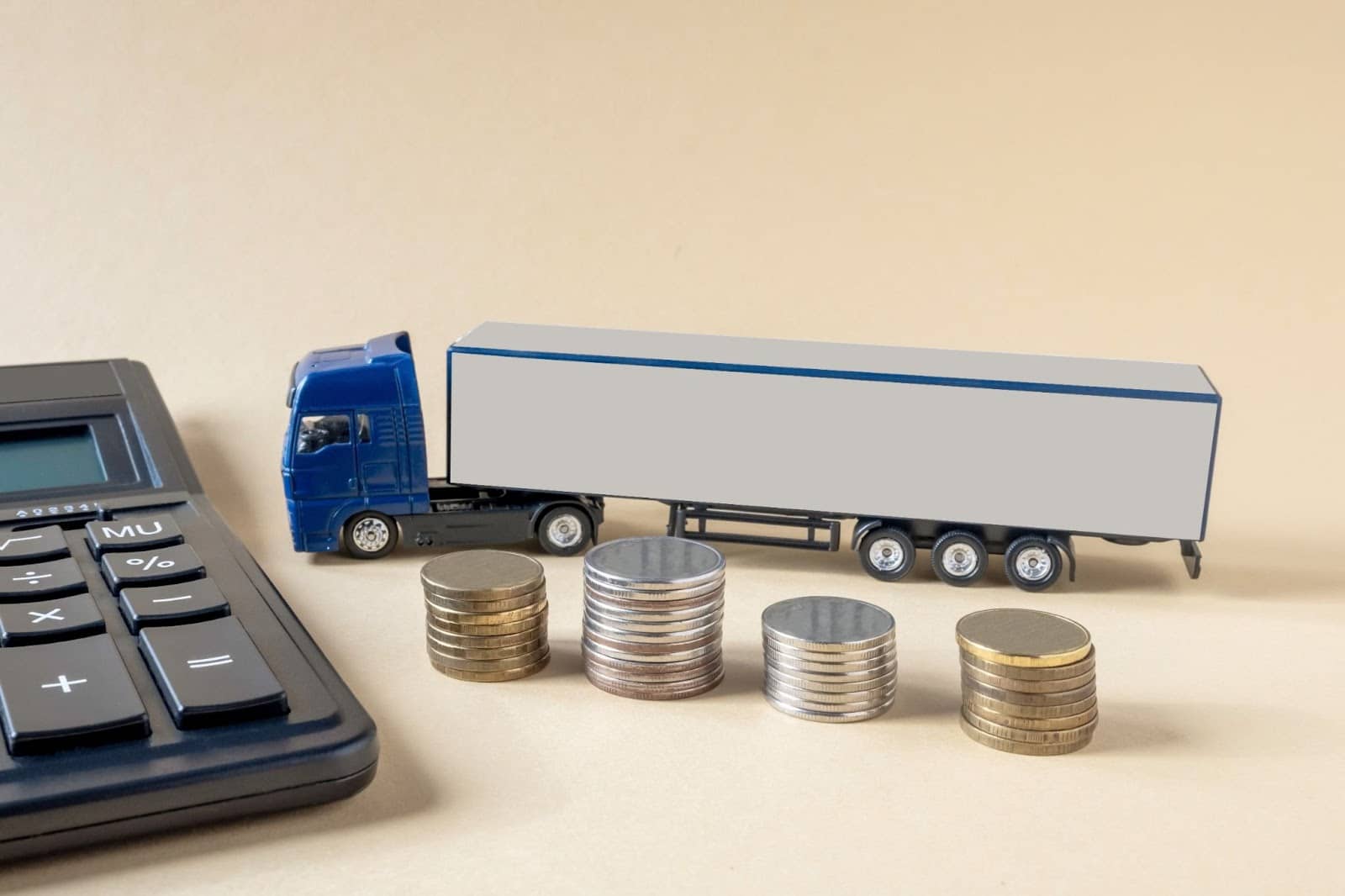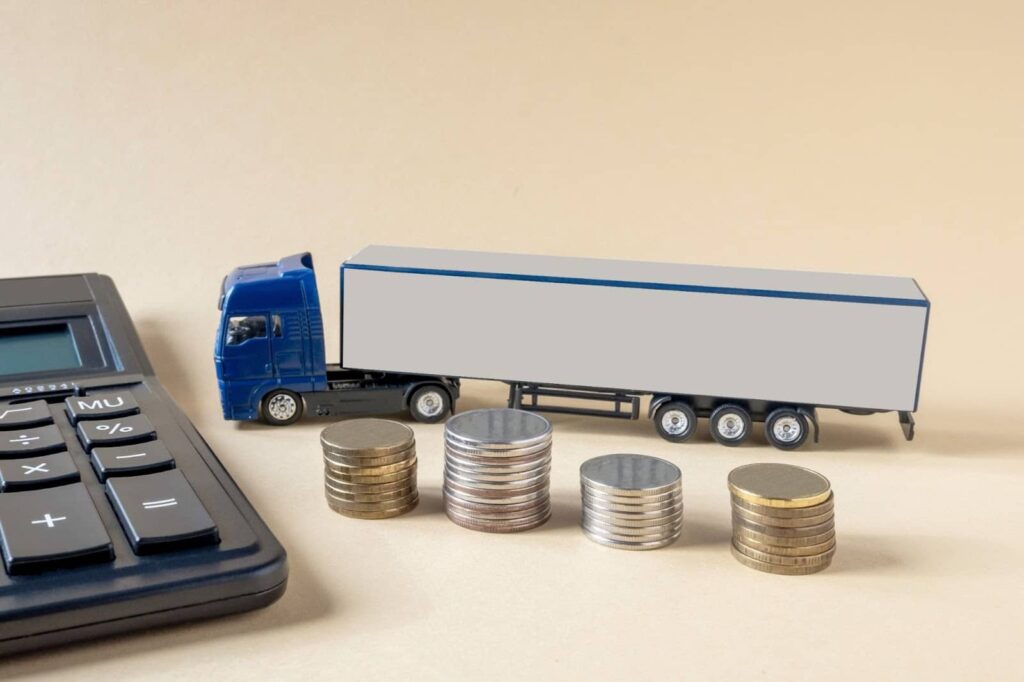 9. Hire Trucking Employees (or Subcontractors)
No one can run a trucking company alone, not even someone with years of expertise. In addition to the truck drivers, you will need people to manage the books, answer phones, schedule jobs, and ensure your business records are well kept if you want to sustain and grow your enterprise.
The quality of the employees you select will determine your company's profitability. Make sure the people you choose for the job are capable, dependable, and suitable.
On average, you should pay between $0.28 to $0.40 per mile for drivers' pay, including taxes and benefits. The pay typically depend on the route(s), the experience of the driver and the type of freight.
Assuming you pay an average of $0.35 per mile for your drivers, assuming you have 9 trucks driving 15,000 miles each per month you should set aside $50,000 per month for the salaries of your drivers (including taxes and benefits).
10. Set Up Your Fleet Management System
Establishing your fleet management systems is essential when starting a trucking company because they have an impact on many elements of your transportation operations, including:
Maintenance of vehicles
Monitoring driving habits and behavior
Compliance
Fleet security
Management of fuel
Managing a fleet of vehicles can get more difficult as it expands. Because of this, you should use fleet management software to simplify the administration of your fleet.
A fleet management software will cost, on average, around $35 a month per vehicle or anywhere between $3,500-$6,500 per year for a fleet of 10 vehicles.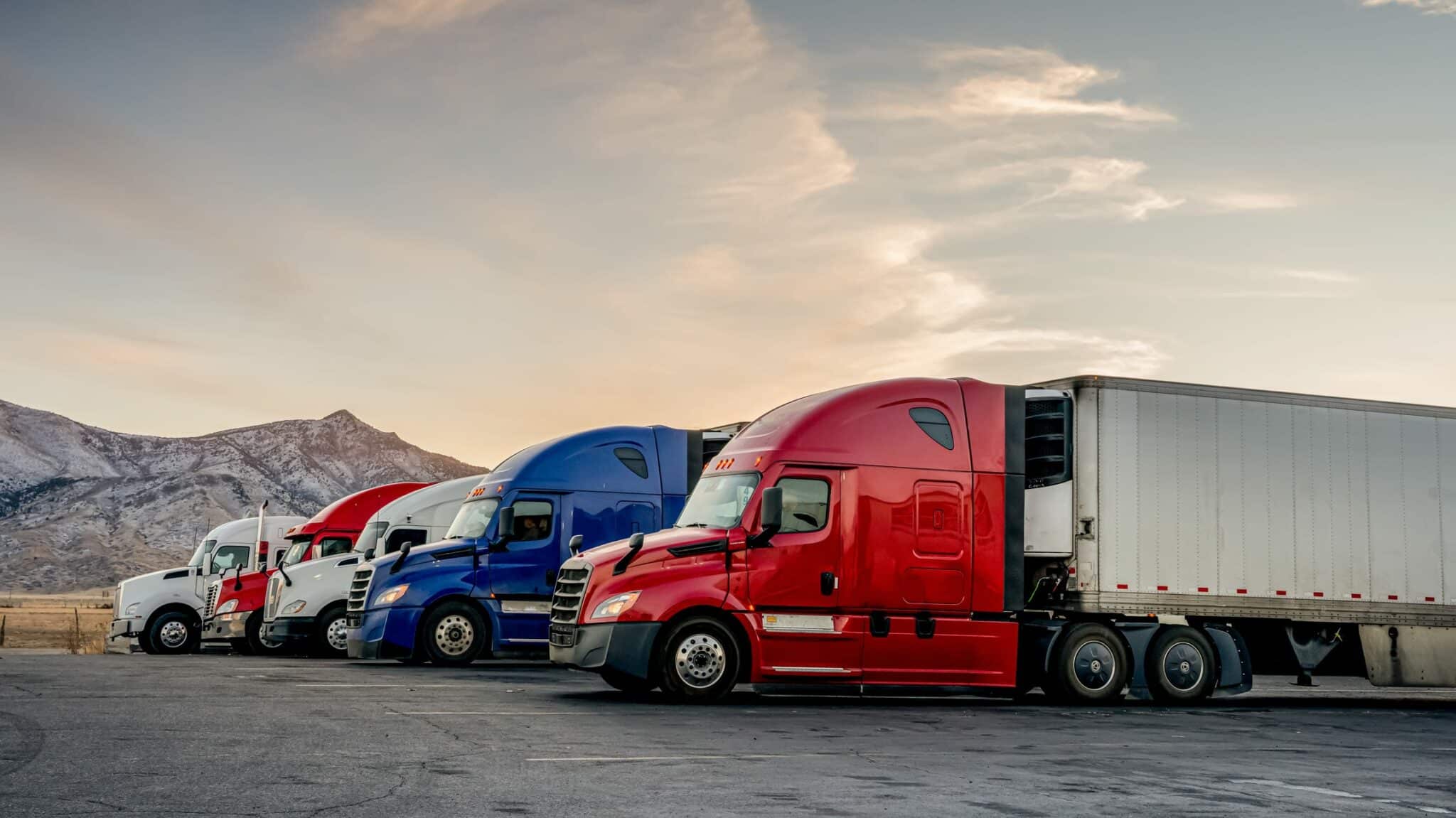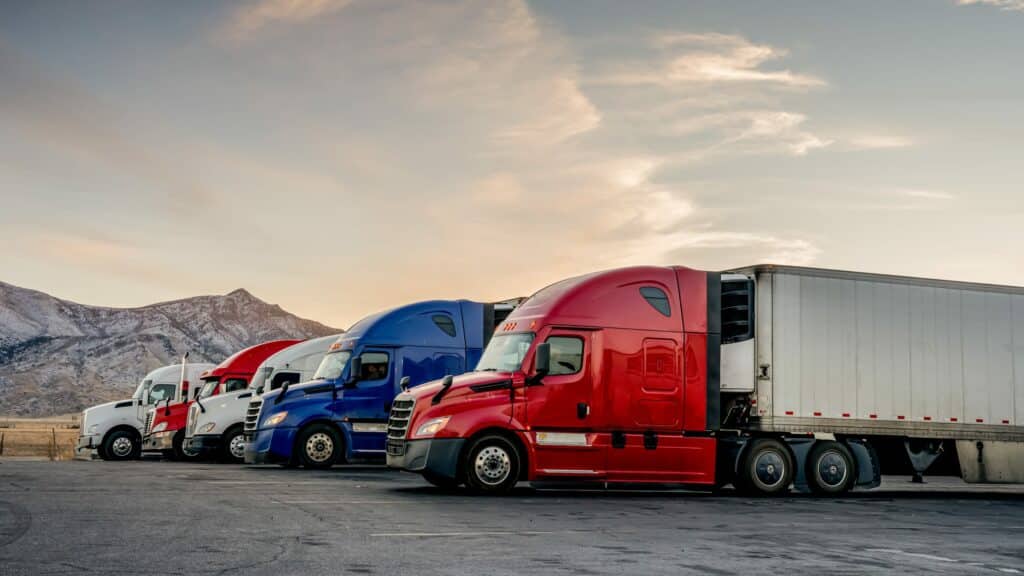 Download the Trucking budget template
Lender & investor-friendly

Easy-to-use Excel template

CPA-developed financials

30+ charts and metrics