The global car rental industry is expected to grow by 6.7% by 2027. Although it's an attractive and growing business, you will need a solid business plan and strong execution to successfully start and run a profitable car rental company.
From research, business plan, budget, acquisition of the fleet and staff hiring, here are the 7 key steps you must follow to start your own car rental business. Let's dive in!
For more information on car rental businesses, make sure to read our guides below:
How Much Does It Cost to Start a Car Rental Business?
How To Build a Financial Model For a Car Rental Business
How to Write a Car Rental Business Plan: Complete Guide
1. Select your Car Rental Business Model
The first thing you must do before you can start your own car rental business is to select your business model. In other words you should choose:
Are you starting your own car rental business or are you using a car rental franchise instead?
Will you lease cars and/or trucks and vans?
Are you specialising in business-to-business car rental or individuals?
Will you focus on a specific customer segment (e.g. premium vehicles vs. economic vehicles)
Are you offering short-term or long-term car rental?
Selecting a concept is an important step that must be performed at the initial stages of the operation. For instance, if the region is dominated by posh families looking for luxurious vehicles and other services, having poor-quality cars as part of your fleet would be pointless.
So, assuming you have done the proper market research to determine the region's purchasing power and the demographic distribution, it becomes easier to set up your new car rental store, keeping all the important factors in mind.
Another vital aspect to consider is whether to include repair and maintenance services as part of your business and if you need a few inexpensive, economy cars for your target market or the high-end vehicles. From that, it becomes easier to target the right market and get your car rental business thriving from the start.
2. Prepare a Business Plan
A business plan is crucial before you can even obtain financing and purchase (or lease) vehicles for your car rental, let alone hiring employees.
Ideally, a well-written business plan should address all the important aspects of your car rental business, from market analysis to funding and marketing. Also, having a clear business plan can accelerate the process of securing additional funding for your car rental business.
A business plan is like a blueprint to help you establish your car rental business. It must include important information such as:
Executive summary
Your products and services
Market analysis
Competitive analysis
Marketing strategy
Sales strategy
Operation plan
A robust and detailed business plan will guide you throughout the launching of your business. It also helps potential investors understand your business better.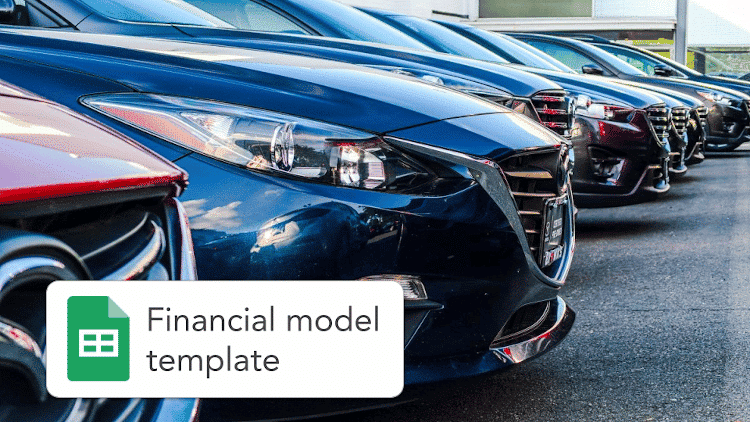 Download the Car Rental financial model template
Lender & investor-friendly

Easy-to-use Excel template

CPA-developed financials

30+ charts and metrics
3. Select your Car Rental Store Location
Another important step before you can start your car rental business is to choose the location of your store. Indeed, the location will determine which type of customers you can target, the vehicles you can rent, the pricing and, eventually, how profitable your business can be.
Of course, it will be tempting to only consider premium locations with high human and vehicle traffic. But ask yourself if it can guarantee high returns: opening another car rental in a premium downtown area might not be the best idea (think about the impact of high rent expenses on profitability when demand is low…).
Therefore, the most important thing when choosing a business location is to identify your target market.
Again, you will want to pay attention to numerous factors such as the demographic distribution, proximity to the target market, crime rate, applicable regulations, and price. If the selected location satisfies these criteria, it's time to move to the next step.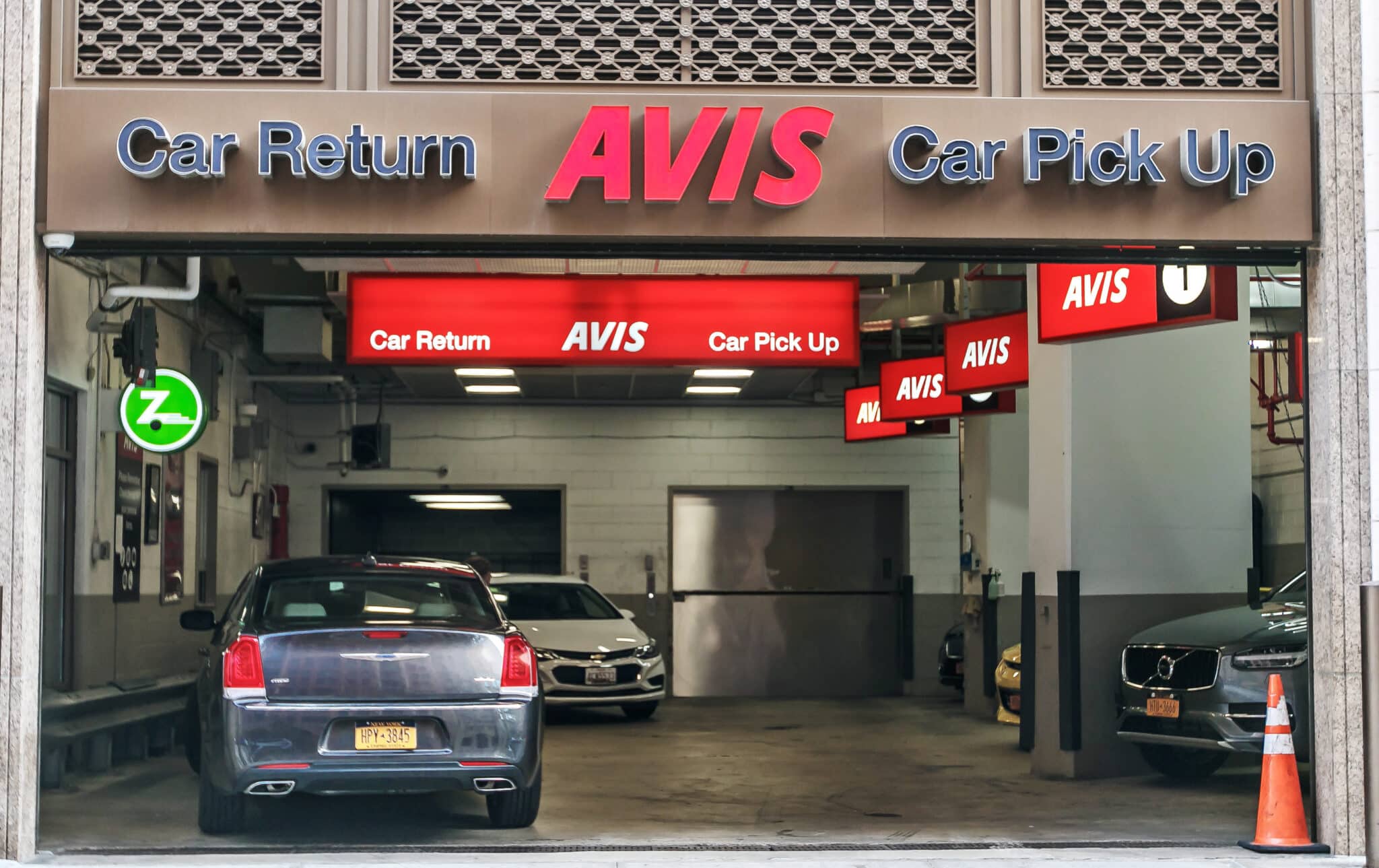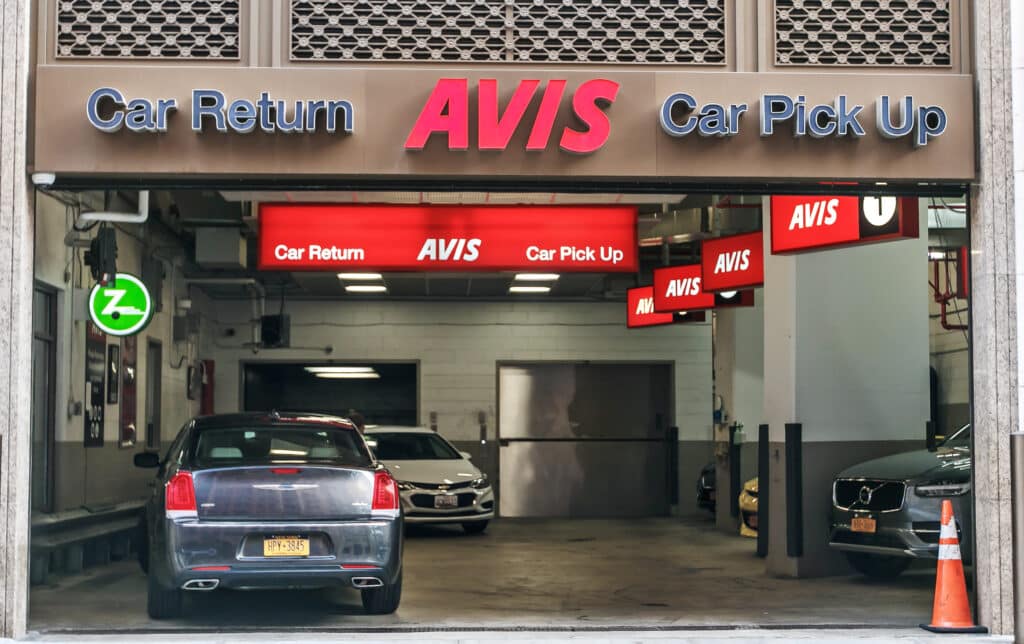 4. Prepare a Financial Plan
As part of your business plan, you should also prepare a financial plan (a budget).
The budget should answer questions like: how much revenue do you expect to generate in the future? How much money do you need to borrow today (if you apply for a loan)? When do you expect to be profitable? Etc.
We've identified that it costs anywhere from $220,000 – $243,000 to start a car rental business with 30 vehicles. In addition to startup costs, you would have to spend on average $53,500 – $62,500 in operating costs per month to run the business.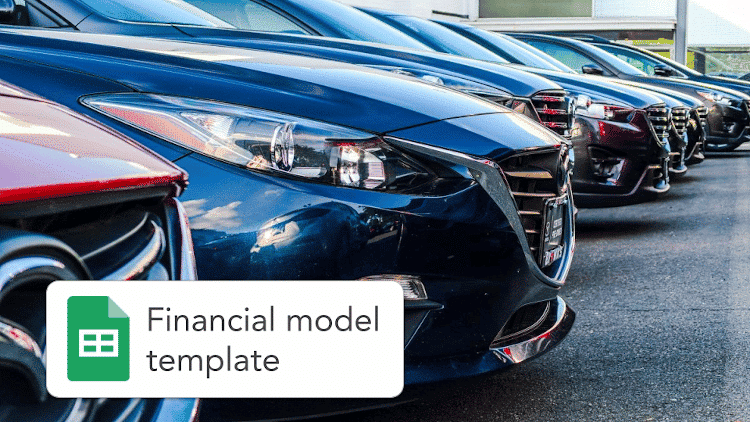 Download the Car Rental financial model template
Lender & investor-friendly

Easy-to-use Excel template

CPA-developed financials

30+ charts and metrics
5. Obtain Car Rental Licenses
Car rental business owners must be ready to spend some money to secure business licenses and permits for their stores. The most significant documentation here is the general business license, with a variable cost depending on the overriding statutory laws.
Business licenses in regions such as California cost between $50 and $100. However, the same costs can be as high as $1,000 in some states, such as Arkansas. So, the most important thing is to conduct proper research before opening your car rental store.
On top of the business licenses, you may also need the services of an experienced attorney to confirm if your business complies with all the mandatory regulatory requirements. This step can appear costly from the start, but it's worth it in the end, considering the total amount it can save you.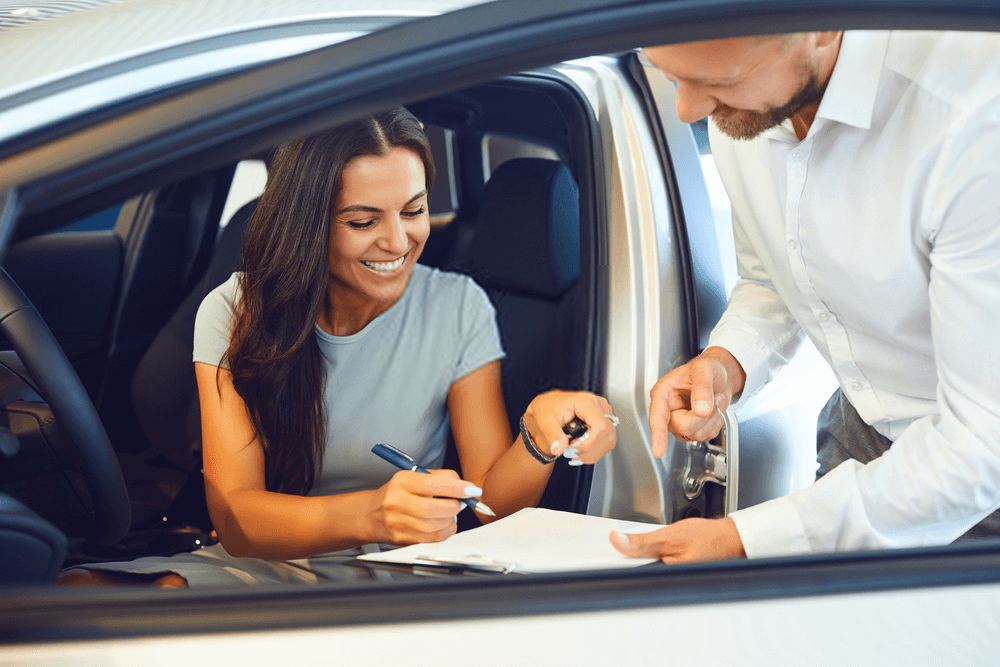 6. Acquire your Car Rental Fleet
To run a profitable car rental business, you need cars. This is the most significant aspect of the business you must factor in from the start. However, the only real question revolves around how you will acquire your first fleet. Are you willing to purchase your fleet of cars or lease the most suitable vehicles?
Of course, the former will be more expensive, and you should do due research to be certain of the funding sources to support your business. The actual amount depends on the size of your business and the number of cars you intend to kick off your business with.
If you decide to purchase, you will likely require a loan that will cover a large part, but not all, of the acquisition of the fleet. The other part, the loan down payment (or deposit), will need to come from you.
If you decide to lease the fleet of cars instead, the logic is the same. Although you will not own the cars (you pay a lease to use the car like you would do for a rent, yet you don't own the car), you will need to pay down a deposit.
On both cases, expect to pay anywhere from 10% to 25% of the value of the fleet upfront. The rest will need to be repaid (either as a loan repayment and interest, or a lease) over time.
So, assuming you start with a fleet of 30 vehicles (15 Economy at $30,000 and 15 Premium at $40,000), the total cost to acquire the fleet will be $1,050,000. Yet, assuming you lease the cars over 5 years, and you pay 15% upfront, the actual startup cost is only $150,000.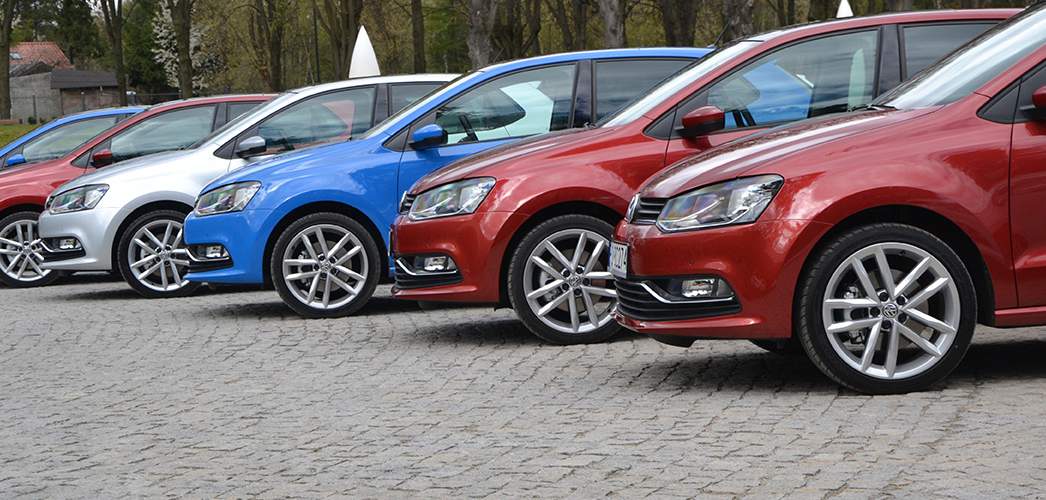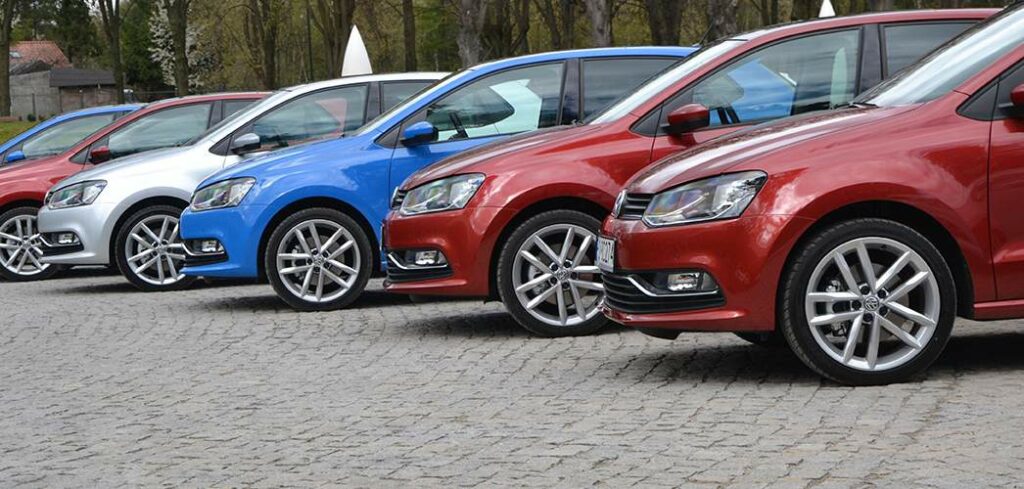 7. Hire Car Rental Staff
You need a helping hand when running a car rental business. So, the first step to ensure your employees are up to the task is to train them on the basics of good workmanship.
Teach them how to greet and welcome the customers, the importance of teamwork, and how to ensure every customer is fully satisfied.
If you want to mix skills with experience, consider hiring up to four employees. Here, you can have two individuals dedicated to the sales department as the other two focus on vehicle maintenance.
All in all, it's important to work with individuals who can buy into the company's vision to ensure the primary objectives are fully met. It is one of the fastest ways to maximize profits.
How many employees do you need?
Assuming you run a fleet of 30 cars, you will require at least 4 employees at all times for the smooth running of business operations.
That way, you can have:
2 personnel dedicated to offering client support (booking, reception); and
1 personnel to clean the cars between each rental; and
1 specialist, on-site mechanic to help with frequent servicing and fleet maintenance
A typical mechanic earns an average base salary of $23.63 per hour, translating to about $57,158 per year. On the other hand, the 3 other employees will command minimum base salaries of between $31,370 and $39,105 per year.
So, in total, you should set aside around $23,000 per month to cover their monthly wages (including 20% taxes and benefits). This also assumes you run a 7/7 car rental business (so 1.4x 5-day shifts full time equivalents).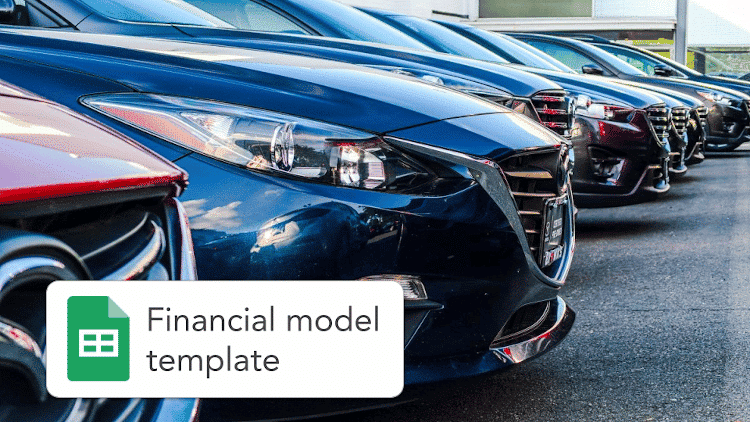 Download the Car Rental financial model template
Lender & investor-friendly

Easy-to-use Excel template

CPA-developed financials

30+ charts and metrics