How to Start a Ghost Kitchen in 11 Steps: Checklist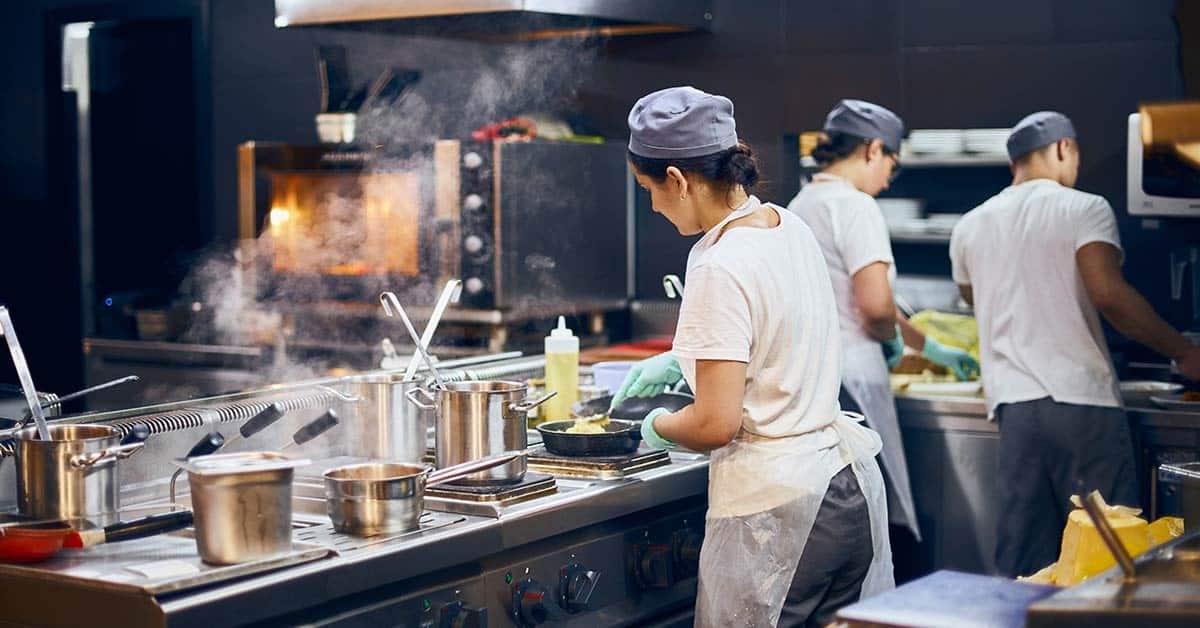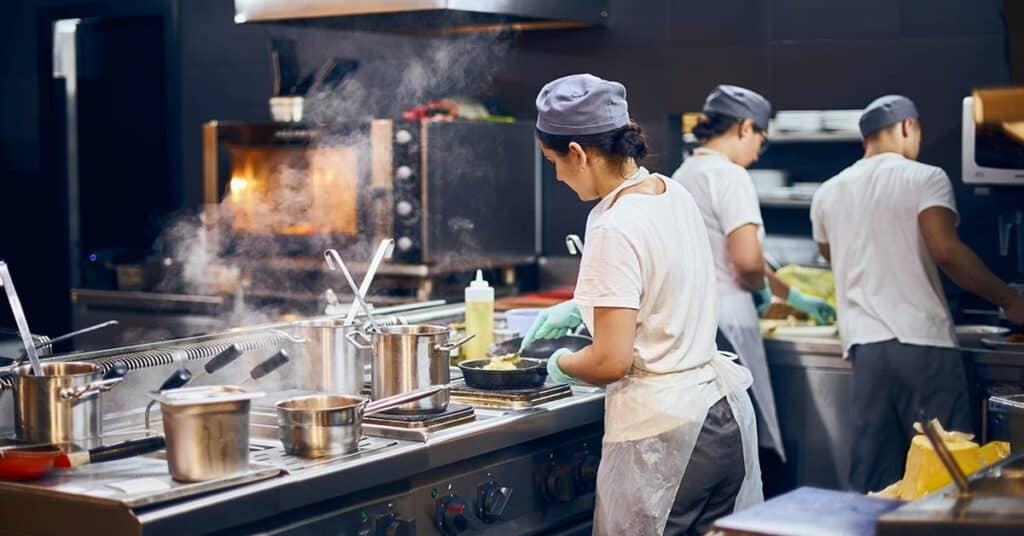 Do you want to start your own ghost kitchen? The global ghost kitchen market is estimated to grow reach $71 billion by 2027. And there is enough scope to grow: there are only 1,500 ghost kitchens in the United States today.
If you want to start your ghost kitchen business, you must have a solid business plan. Research, location, equipment, hiring & training staff, etc. There is a lot you must do.
So if you are feeling lost and need some guidance on where to start, this post will give you the direction you need to run a successful ghost kitchen. Let's dive in!
1. Research the Ghost Kitchen Industry
To start any business, research is necessary and ghost kitchens are no different. Your research must focus on gathering data on:
Competing ghost kitchens and their products
The service range of competitors
Target audience
Consumer food preferences in your area
Third-party delivery services in your area
The data you gather will help you choose the products you want to sell. It will also help you to set prices and estimate your sales & profitability. Remember that if you are trying to sell dishes that aren't in high demand, you will run into losses.
2. Choose a Ghost Kitchen Business Model
There are different business models you can choose for a ghost kitchen. The business model is a combination of the following characteristics:
Brand-owned or white-label kitchen: do you only offer the same menu for one restaurant brand, or do your kitchen offers multiple menus for different restaurants? Typically, "white-label" kitchens runs different menus/brands (different types of cuisines from a number of restaurants)
Do you offer self-delivery or rely on 3rd party food delivery companies?
Is this a delivery only or do you offer takeaway and/or dine-in as well?
Is your ghost kitchen in a space where you are the only business operating, or do you rent what we call a shared kitchen and where there are other ghost kitchen businesses?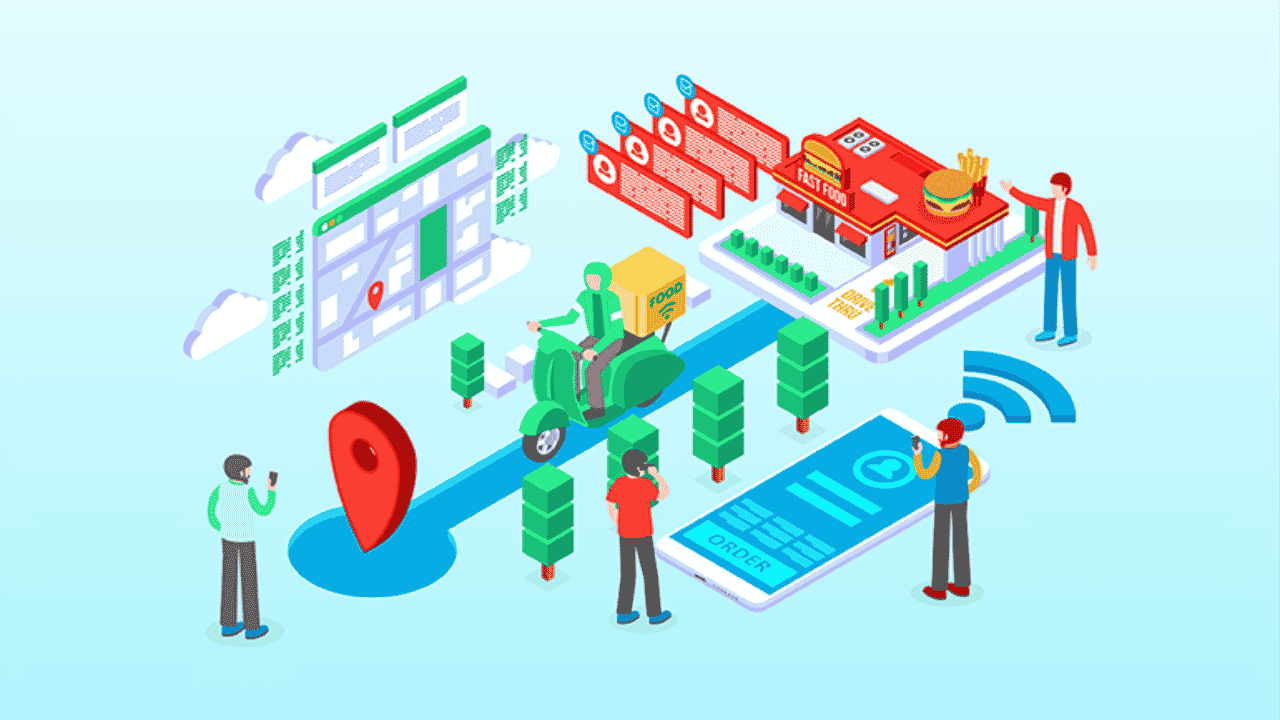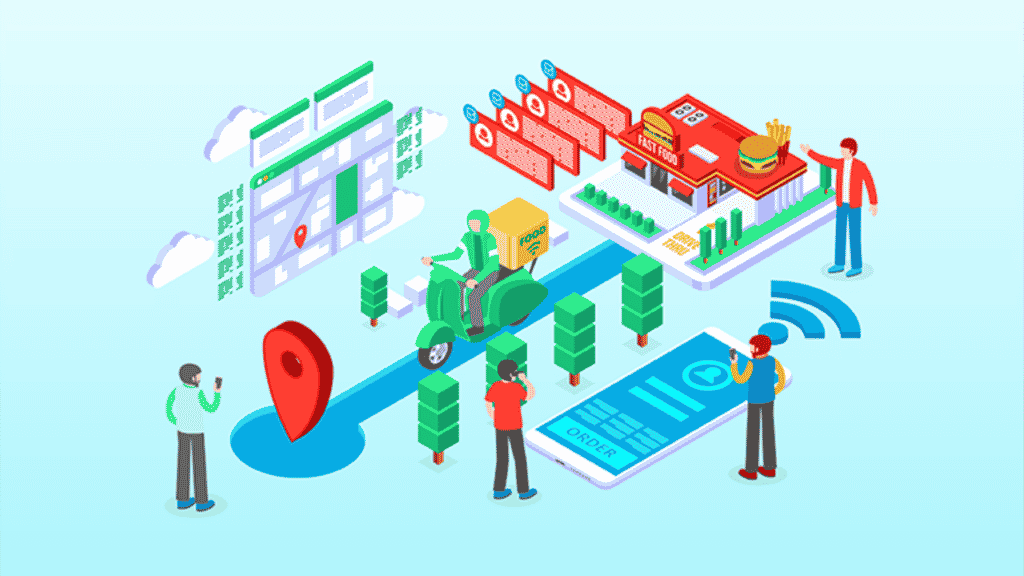 3. Select a Ghost Kitchen Concept
Once you have the research data in hand, and chose a business model for your ghost kitchen, you must select the cuisine concept. The "concept" here refers to the dishes you are going to offer and the name of your kitchen.
If you decide to do your own menu (a "brand-owned" ghost kitchen), you can check Grubhub's 'State of the Plate' or Doordash's 'State of Flavor' reports to get an idea of what people are ordering the most.
However, there are other considerations while choosing your ghost kitchen concept, and they include:
Locality and Customers: College towns, suburbs, office areas, etc., will define the type of customers you will have. For instance, if you are in a college town, most of your customers could be students. For suburbs, you can expect families with kids and different customer preferences. For office areas, you can find working individuals and couples. The food you offer should appeal to the type of customers in your area
Travel: The food you are selling will travel from your ghost kitchen to your customers. This means the food must withstand the journey and reach its destination in a visually appealing state. The distance also matters. There will be food that cannot withstand longer journeys or stay fresh for long in sealed containers
Menu Design & Food Grouping: Drafting a menu is not an important consideration if you are using a third-party delivery service. They will have their menu format. If you want to use your online ordering service, you must come up with an interesting menu layout. Additionally, make sure you are grouping the dishes that travel well
Name: assuming you chose to run a brand-owned ghost kitchen (vs. a white-label), you will need a memorable and catchy name, like any restaurant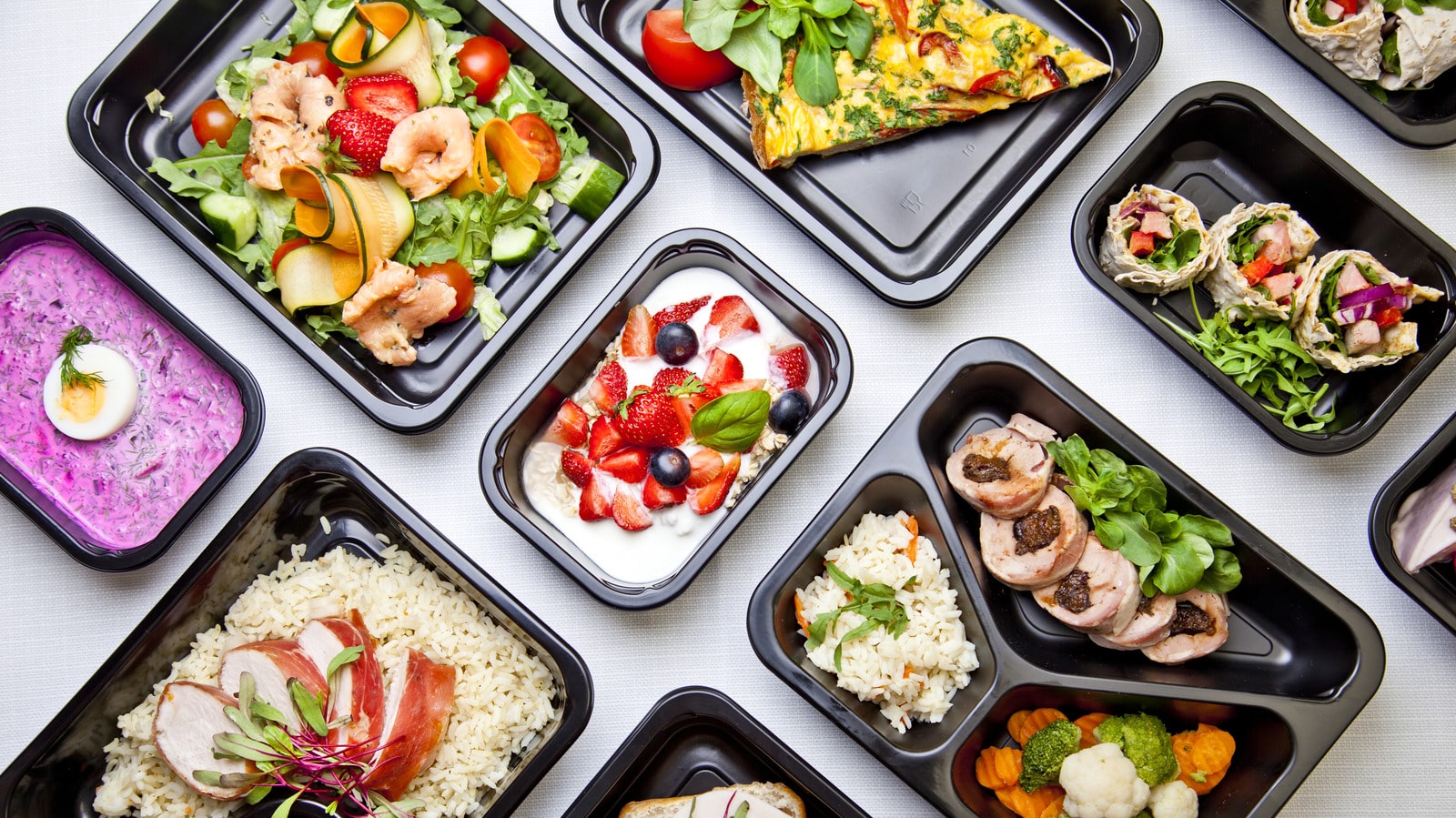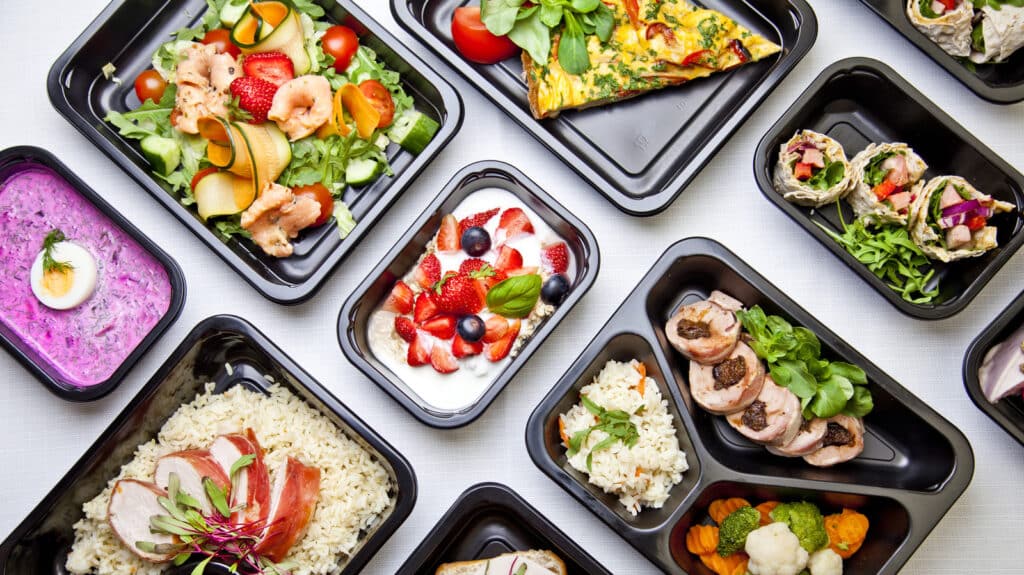 4. Find a Kitchen
There are three options here. You can use a freestanding and independent delivery-only kitchen. Alternatively, you can go for sub-leased restaurant kitchens or shared commercial kitchen spaces.
Freestanding options are the costliest and lend themselves to full layout customization. You must buy all the equipment and get building permits
Sub-leased restaurant kitchens: these kitchens will have all the equipment you will need, and they have all permits needed for operation. Sub-leased restaurants are essentially kitchens of operational restaurants. They just allow others to use the kitchen when they are not operational. Unfortunately, they can severely limit your operational hours
Shared commercial kitchens give you the middle ground. These are coworking kitchens built especially for ghost kitchen operations
In the US, you can look for renting commercial kitchens in your area through sites like The Kitchen Door and Commercial Kitchen for Rent.
Of course, the area consideration is also very important. You will usually not want the kitchen to be far from the target locality (see more on under section 3 earlier).
5. Write a Business Plan
A business plan will be the roadmap that you will follow to start your ghost kitchen, receive funding, and how you will run your business.
Typically, a business plan has 7 key sections that include:
Executive summary: a 2-page section that summarises all the key information of your business plan below
Business overview: this section will contain information about the business: your business model (is this a brand-owned or a white-label ghost kitchen? Do you offer self-delivery? Is this a shared kitchen? etc.), the concept (menu), etc.
Market & competitive analysis: this section will contain the analysis of the target market, its competitive landscape along with customer preferences and trends
Sales & Marketing Strategy where you outline your plan to acquire customers (the channels you will use, your budget, etc.)
Management & organizational structure where you list all the management roles and their experience in the industry, as well as any other key members of your company (advisors, senior managers, etc.). This is also where you should include a chart of your organizational chart with all the roles and their direct and indirect reporting lines
Financial plan: your projected 5-year financial projections (income statement, cash flow statement, balance sheet) as well as some key metrics and analysis (e.g. break-even analysis, use of funds, etc.)
Funding ask: this is where you explain what loan/investment/grant you are seeking as part of this business plan, how much do you need and how you intend to use the funds.
It's also best practice to add an appendix at the end to include important details such as the detailed menu and pricing, your logo, the kitchen blueprint and layout plan, key contracts, etc.
Get a rock-solid business plan with the 
Ghost Kitchen financial model
5-year financial plan already built

20+ charts for your business plan

Video tutorial 🎥

5,900+ downloads
6. Get Funding for your Ghost Kitchen
Ghost kitchens are usually low-cost endeavors. However, the costs can vary significantly depending on the type of kitchen you are selecting for your ghost operations. If costs are running high, you may need additional funding from external sources.
For example, if you are opting for a freestanding kitchen, you will need money to design its layout and buy the necessary equipment. You will also need storage facilities.
There are various ways to get funded that include:
Bank loans
Equipment loans
Crowdfunding (e.g. Kickstarter, Seedrs, etc.)
Investors
If you are going for investors (angel investors or venture capital), they will have a vested interest in your business, and hence, they will most likely assume a board role.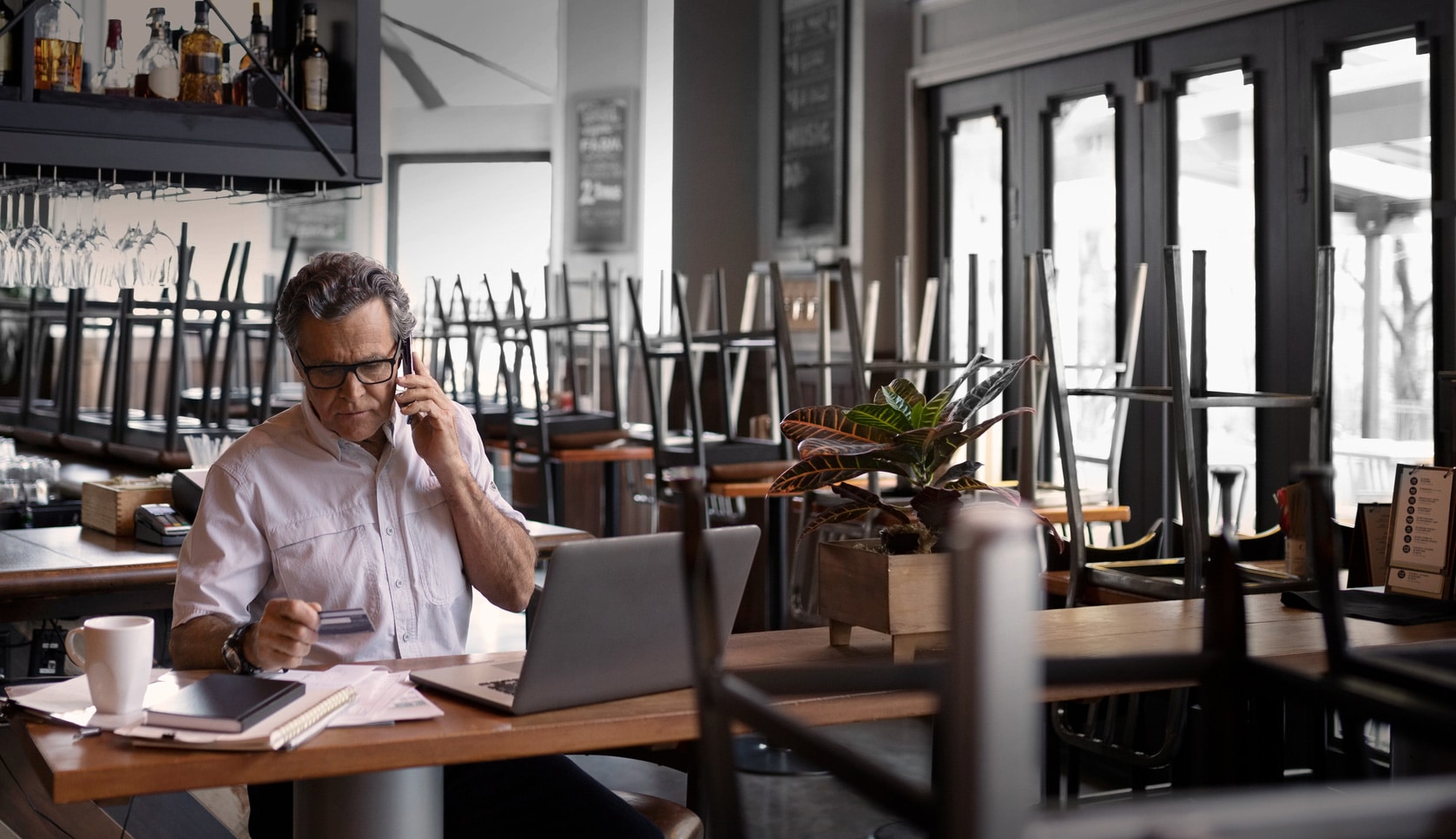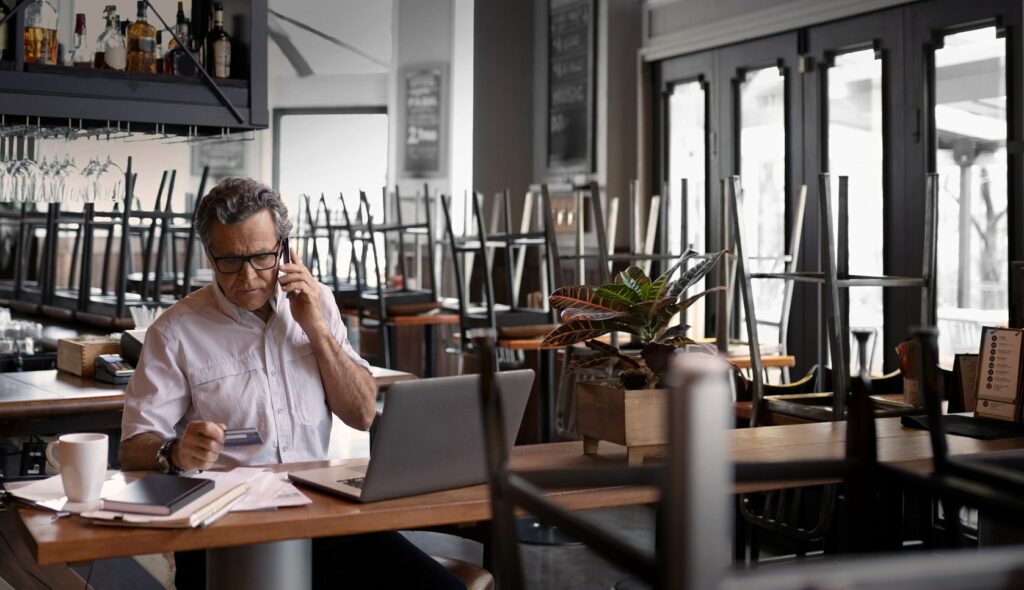 7. Acquire Permits & Licenses
Just like any regular restaurant, you will need permits and licenses to operate your ghost kitchen if you are settling for a freestanding kitchen.
If you are sub-leasing a kitchen restaurant or if you are going for a shared commercial kitchen, you must always check whether they have the relevant permits from local health, fire, and tax authorities.
The typical licenses that you will need for your ghost kitchen include:
Business license: This license will allow you to operate your business. The price of acquiring this license varies by state
Employee Identification Number: You will need this for filing federal business taxes. You can get EIN for free from the IRS website
State tax ID: It is like your EIN but for your state. It is issued by your local state government. You can find your state's website through the directory of the Small Business Administration
Sales tax license: With this license, you can buy wholesale goods without taxes
Food Handler's license: Because your employees will be handling food, they will need to get this license. There will be a two-hour class followed by a test. Your staff members can get the license after passing the test. They can take the course and the test in person or online. Most states will require this license
Food Manager's certification: Irrespective of the type of ghost kitchen you are settling for, you will need this certificate. There will be a course followed by a test. You must pass the test to get this license. You can take the course and test online or in person
8. Food Photography
If you decide to start your own ghost kitchen brand (e.g. menu) directly to consumers (via 3rd party delivery companies or self-delivery), you simply can't do it without using food photography.
The photographs will make your dishes stand out from your competitors selling on the same food ordering site.
It is always advisable to go for a professional food photographer and have at least your top 5 to 10 dishes photographed. It can cost you a few hundred dollars an hour depending on the experience of the photographer.
In case you don't intend to use a professional photographer and click the images yourself, make sure that you:
Use a simple background that won't cause a distraction and the focus stays on the dish
Remove extra items like wine glasses, cutlery, etc., because those things don't sit well on an online ordering menu
Use even lighting. Poor lighting conditions can make the dish look unappetizing. Try to get a diffused light using parchment paper which is readily available in a kitchen
Don't use stock photos because people will not like it if the food doesn't look like the image. This is especially true for comfort foods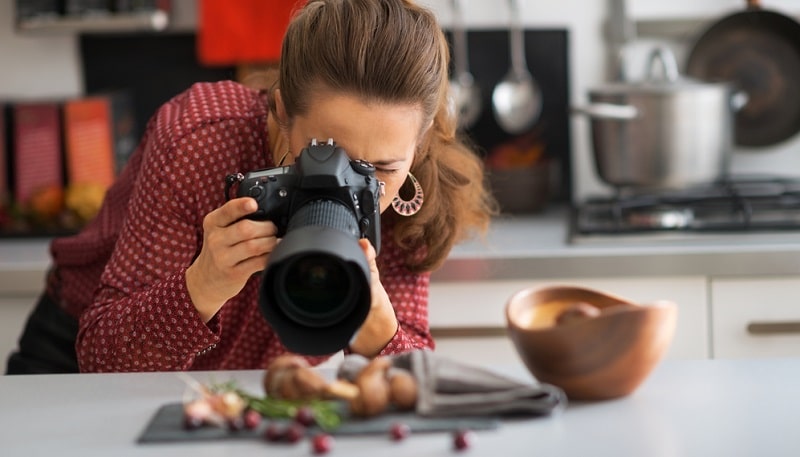 9. Ordering, Payment and Delivery
This is where you focus on the operations (excluding kitchen operations). Here there are 2 options you can select from:
a) 3rd-party Services
Most likely you will partner with a third-party delivery service like Uber Eats, Grubhub, DoorDash, etc.
These third-party services will handle all your orders, payments, and delivery. Finally, they will deposit your share in your bank account.
If you are partnering with a third-party service, you will receive a tablet for each platform you select to work with. This means you will have multiple tablets and multiple ordering apps to handle, which can be fixed with an aggregator system.
b) Direct Online Ordering and Delivery
The other option is to set up direct online ordering and delivery. Ghost kitchens often settle for this option because they can use both on-demand third-party delivery and in-house delivery.
You can use a service like Square Online for this. Square Online integrates with the Square POS system for payment processing. For on-demand delivery, Square directly integrates with Postmates, Uber Eats, and DoorDash. Usually, these third-party services charge a flat rate separately.
You can even choose in-house delivery where you will have your own drivers. Of course, you will need a geo-tracking system for delivery management. You will most likely want a map-based driver dispatch tool for driver management.
Going for in-house delivery can be more expensive in the early stages of your business because you must hire drivers in addition to the kitchen staff, which gives you less flexibility and may impair your margins when there is low-demand.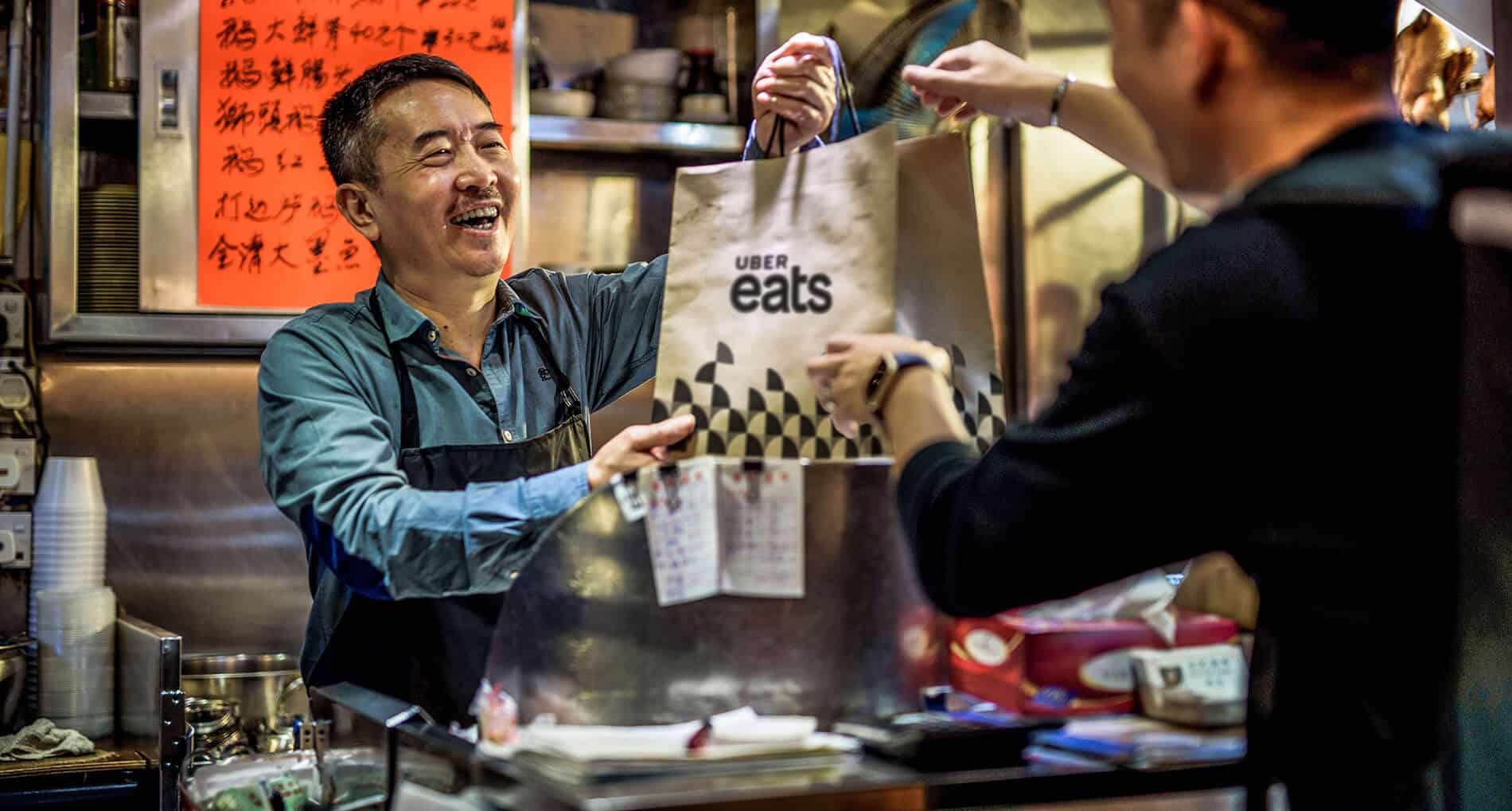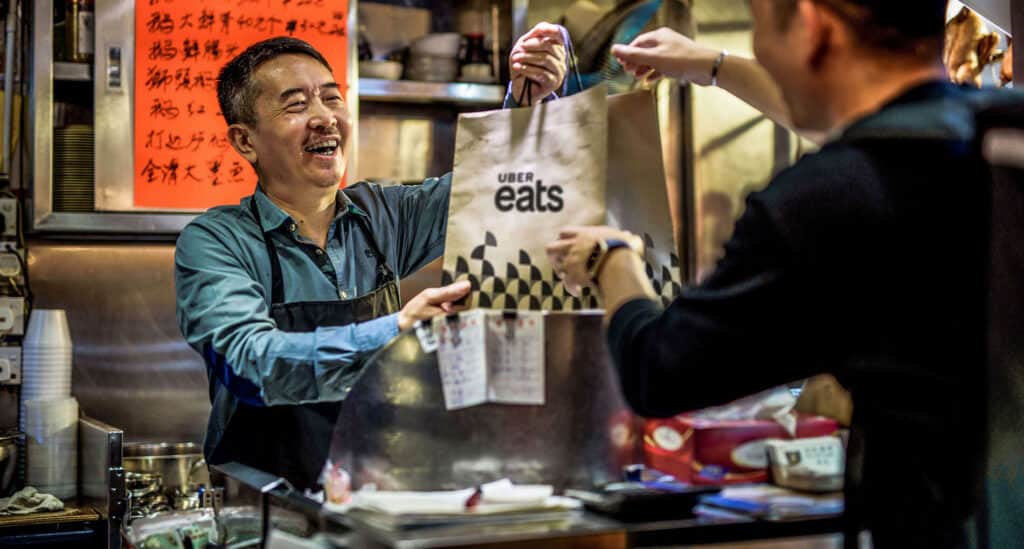 10. Hire Staff for your Ghost Kitchen
The next step is to hire your staff members. You must consider offering competitive compensation to attract potential employees. Do not forget that staffing shortages are a big problem in the restaurant industry.
If you are not a chef or you don't have culinary skills, you will possibly need a chef along with 2 to 3 additional employees.
Hiring staff is not difficult if you are writing a clear job description and posting the requirements on industry-specific job listing sites. You can also go for general job sites but choosing industry-specific sites will ensure that you get the right talents you need.
Once hired, you must train them and make them familiar with your dishes. They must also learn about your packaging and delivery requirements for efficient performance. It is better to train them for at least a week before you open your ghost kitchen, and scale up orders progressively later on.
11. Promote Your Ghost Kitchen
If you are partnering with a 3rd-party delivery service, you can enjoy their reach and gain visibility right away. However, if you are going solo, or if you intend to move away from third-party services soon, you must market your ghost kitchen.
With online advertising, you can go for PPC ads and social media. No matter what you do for marketing, do not forget that your business will be local, and hence, your marketing efforts must be laser-focused. For paid campaigns for example, make sure you restrict geo localisation to your delivery area.
Leverage Organic Social Media
Social media is indeed another way to gain some attention from prospective customers, and it can be cheaper vs. paid campaigns. You can reach out to social media influencers and ask them to promote your ghost kitchen in exchange for a free order for example.
Leverage Customer Reviews
When you start receiving orders, you can contact your customers (if you are going solo) and ask for Yelp reviews, and leverage word-of-mouth promotions.
Get a rock-solid business plan with the 
Ghost Kitchen financial model
5-year financial plan already built

20+ charts for your business plan

Video tutorial 🎥

5,900+ downloads