How to Start a Landscaping Business in 8 Steps: Checklist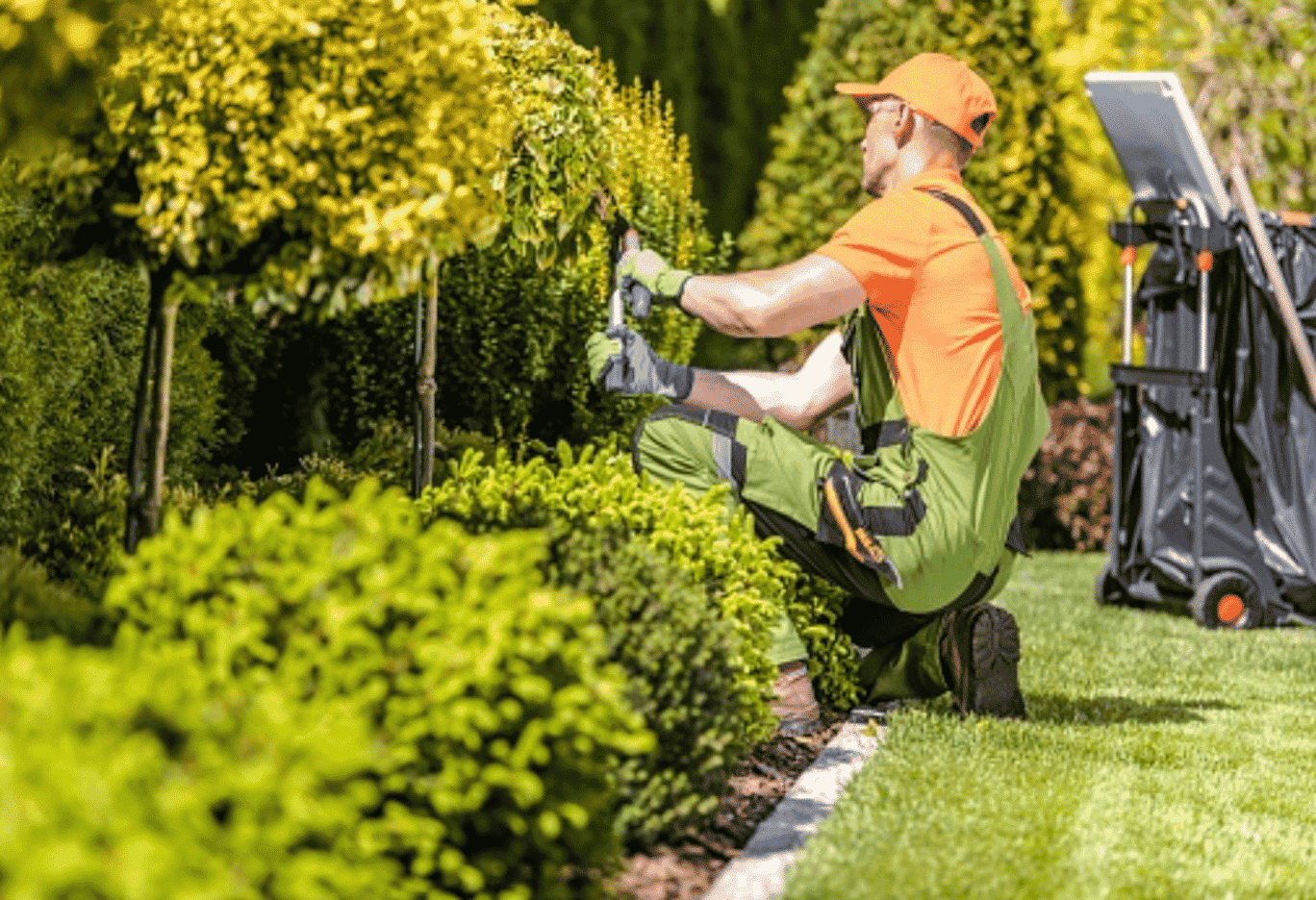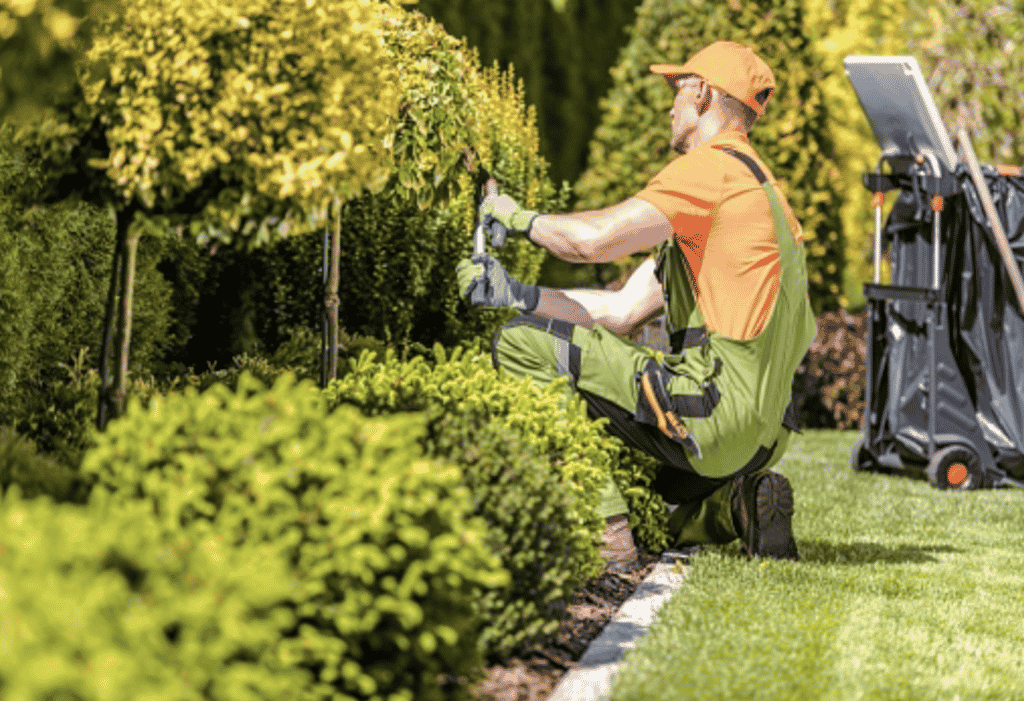 Landscaping services in the US represented $105 billion in 2021. More than 1 million people are employed in the sector, including 604,163 landscaping service companies. If you plan to start your own landscaping business, you will need a solid business plan and execution to succeed vs. fierce competition.
From tree removal to large-scale garden construction, landscaping companies can provide various services, each requiring different tools, resources and investment.
In this article we'll discuss the 8 steps you must follow if you plan to start your own landscaping business in the US. Let's dive in!
For more information on starting your own landscaping business, make sure to read our guides below:
How to Write a Landscaping Business Plan: Complete Guide
How Much Does It Cost To Start a Landscaping Business?
How to Build a Financial Model for a Landscaping Business
1. Select your Landscaping Services
Before you even start a business plan or applying for a loan for your landscaping business, make sure you're crystal clear on what business you want to specialize in.
Lawn maintenance is frequently included in the broad definition of landscaping. However, lawn care, often known as lawn maintenance, is a separate industry.
Lawn Maintenance
Regular lawn maintenance services could consist of:
Mowing
Fertilizing
Weed control
Dethatching
Aeration
Cleanups
Pruning
Lime application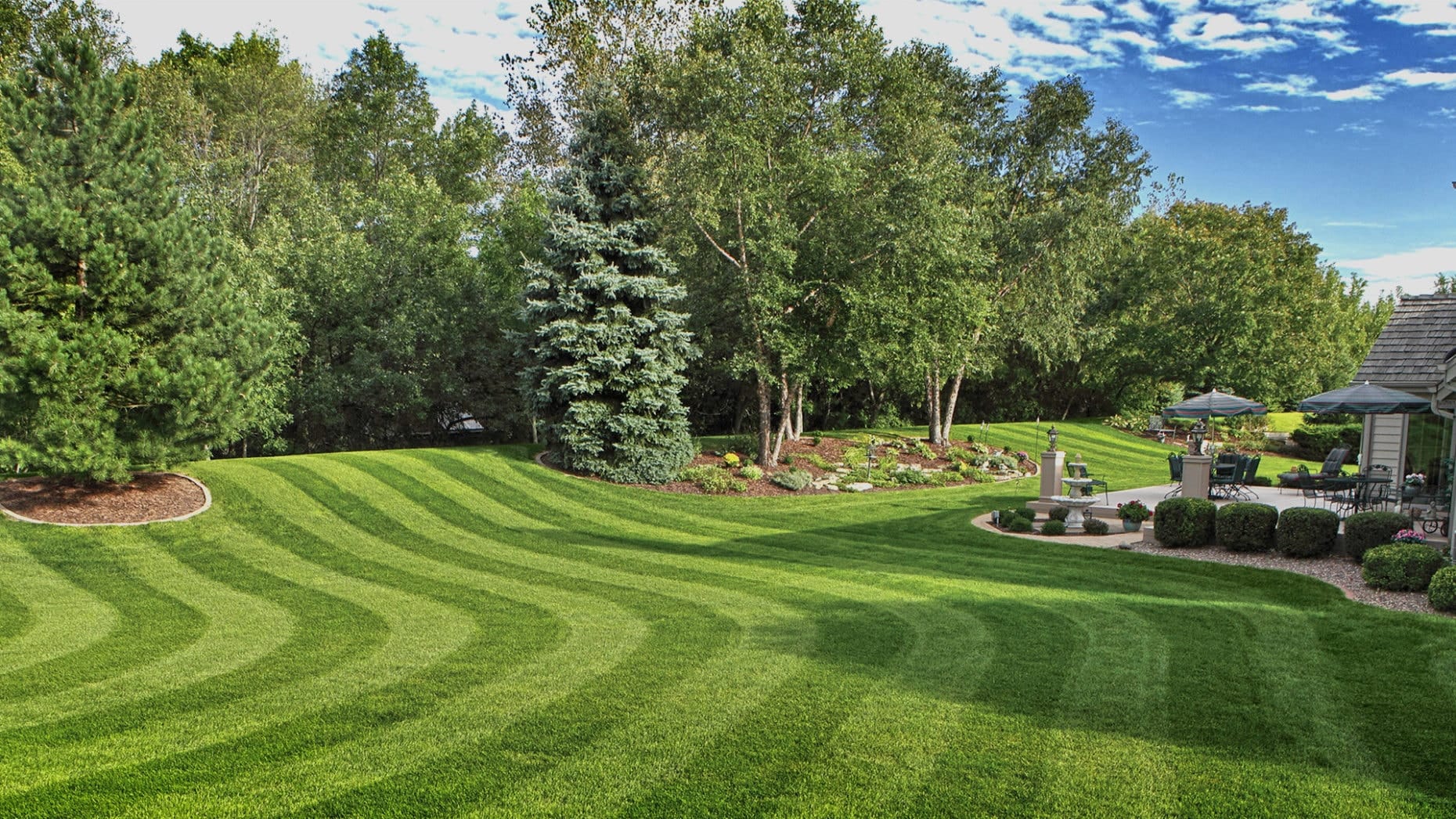 Landscaping
Regular landscaping services consist of:
Planting
Installing sod
Hardscaping work such as installing water features, pavers, concrete, and retaining walls
Foundation planting
Ponds and outdoor patios
Garden sculptures
Driveways for vehicles
Mulching
Landscaping design
Many companies decide to focus only on providing landscaping or lawn care services. Of course, if you have the capacity, you can choose to offer both. You can start by evaluating your abilities and expertise when determining which services to offer.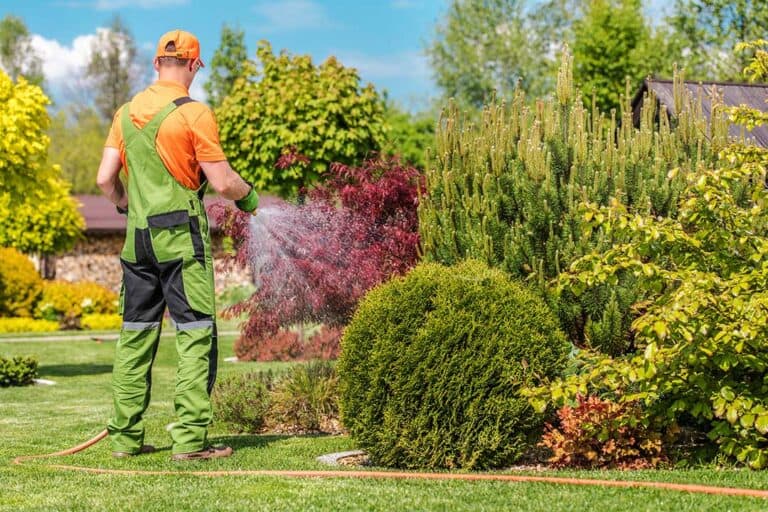 2. Research the Landscaping Industry
Make sure to conduct some market research before you start drafting a business plan and investing money in your landscaping business. Additionally, research your niche's earning potential before concluding it's the ideal choice for you.
Take into account regional rivalries as well. You can differentiate yourself from the competition by identifying a niche. Just as crucial as understanding your clients is understanding the competition.
You'll be able to differentiate yourself from the competition and find any potential market gaps you may exploit.
Decide on Your Price List
It would help if you considered the following criteria while choosing your pricing strategy:
Create a break-even point calculation
The break-even point of a business is the point in time when all of your costs and revenue are equal. This should serve as your starting point, to which you will add your markup to calculate your profit.
This should serve as your starting point, to which you will add your markup to calculate your profit.
A break-even point can also be represented in terms of customers. For example, how many customers do you need per day (or per month) to break even?
Consider the competition
Take into account the pricing tactics used by your local direct competition. See what services they provide and see if you can provide them at a comparable price without giving up many margins.
Find out how much your clients are willing to pay
Your knowledge of the demands and wants of your consumers will be useful in this situation. You can charge more for your services if you provide them with a better experience than the competition.
3. Prepare a Business Plan
Another very important step to start a landscaping business is to draft a solid business plan.
A business plan is like a blueprint to help you establish your landscaping business. It must include important information such as:
Executive summary
Your products and services
Market analysis
Competitive analysis
Marketing strategy
Sales strategy
Operation plan
A robust and detailed business plan will guide you throughout the launching of your business. It also helps potential investors understand your business better.
4. Prepare a Budget
As part of your business plan, you should also prepare a financial plan (a budget).
The budget should answer questions like: how much revenue do you expect to generate in the future? How much money do you need to borrow today (if you apply for a loan)? When do you expect to be profitable? Etc.
Starting a small one-person landscaping business can cost as little as $500, but most large-scale landscaping businesses need to spend more on equipment, marketing and staff.
We've identified that it costs anywhere from $39,500 – $43,500 to start a landscaping business with 4 employees plus $20,700 – $33,000 in operating costs per month to run the business the first few months.
For more information on all the costs you can expect to start your own landscaping business, read our complete guide here.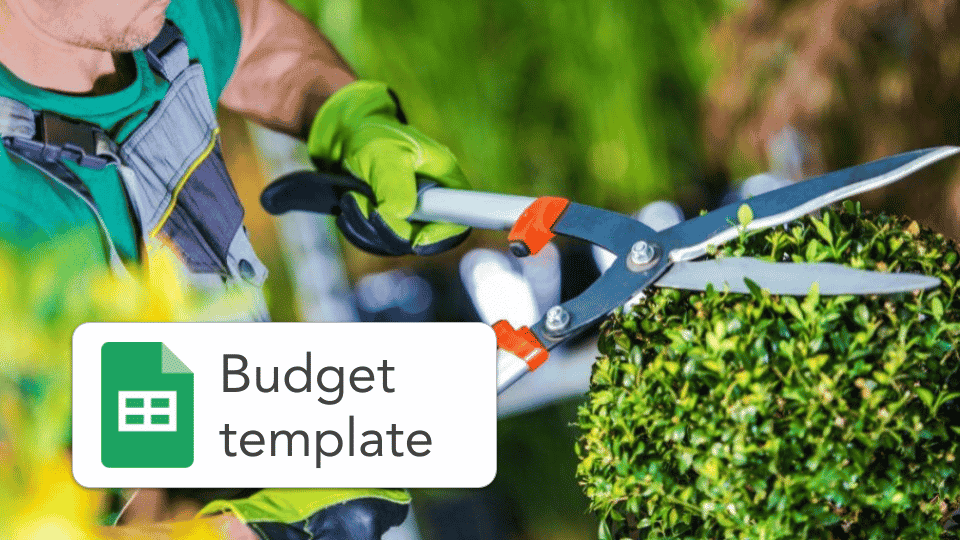 Download the Landscaping financial model template
Lender & investor-friendly

Easy-to-use Excel template

CPA-developed financials

30+ charts and metrics
5. Find an Office & Warehouse
If you don't have access to a garage, it could be challenging to find a place to store and maintain your equipment. As a result, a covered trailer can serve as a garage and may be worth the extra expense.
Renting a storage unit is an additional option. For portable storage containers (like PODS), the average monthly cost is $150. While larger units can cost up to $300 per month, self-storage facility apartments are priced at around $90 per month.
Leasing a small office facility in a prime location can run you $80,000 per year, plus $5,000 for some basic modifications.
6. Acquire Landscaping Equipment
Make a detailed list of every piece of equipment you'll require to provide your services. Typical landscaping tools include:
Lawnmower
Rake
Shovel
Weedwhacker
Leaf blower
Clippers and pruning shears
Fertilizing equipment
Hoe
Lawn aerator
Eye and ear protection
Buckets
Hedge trimmer
Gardening gloves
The cost of purchasing all these pieces of equipment can range from $5,000 to $8,000. Instead, you could also rent the necessary equipment. This latter option might make more sense if you have a large-scale landscaping operation and the cost to purchase the equipment becomes too expensive.
Another advantage of leasing (rental) is that you won't have to take care of maintenance. Indeed, maintenance of equipment is a time- and money-consuming task for landscapers. As your company expands, you can gradually save money to buy your equipment outright.
Choose whether you'll purchase new or used equipment as well. The latter choice is less expensive. Used equipment, however, could need additional upkeep and repairs.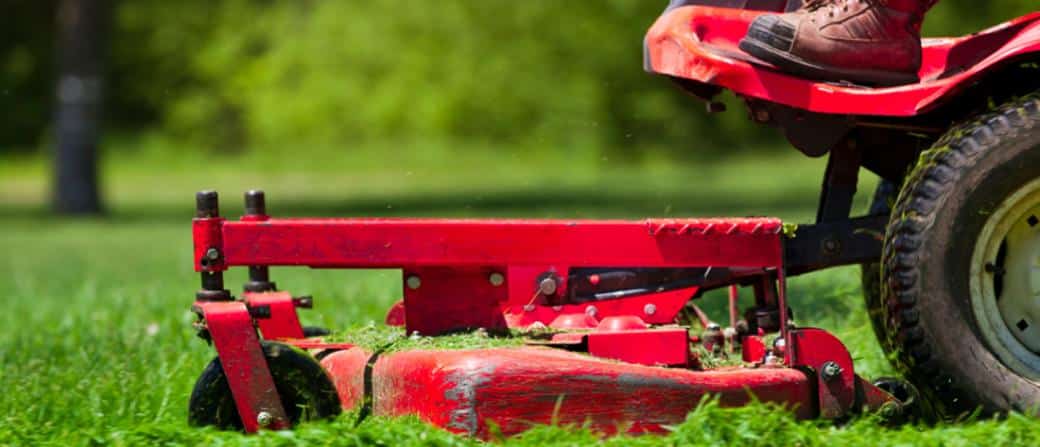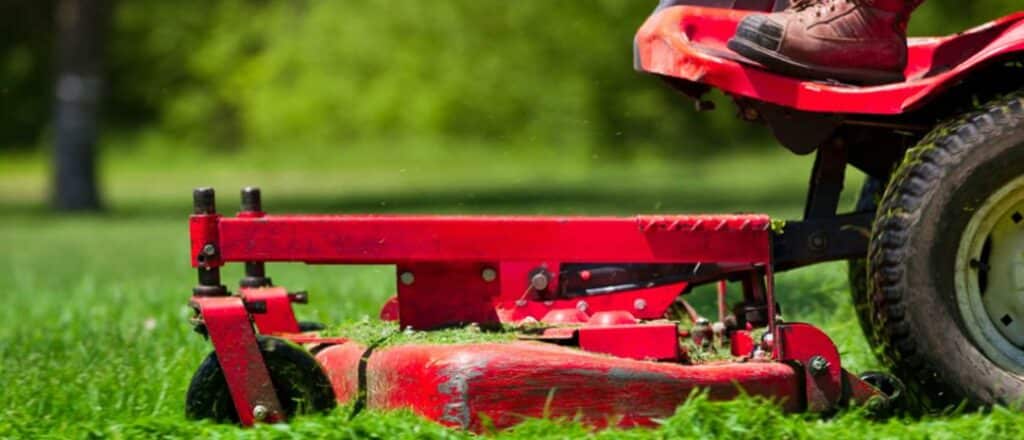 7. Get Required Permits & Insurance
Contact your county clerk's office to find out if you require a business license. Different permits and licenses may be required according to your state and the landscaping services you intend to provide. You often won't need a permit if you intend to perform routine landscape or lawn care.
Even though it is not required for your category of landscaping services, don't forget insurance. If you accidentally damage a client's property, general liability insurance will help to protect you. For instance, mishaps like running a mower over sprinkler heads happen frequently. You want to be protected in such events, so it makes sense.
Even if you don't have any employees, some states nevertheless require you to obtain workers' compensation insurance. If an employee is hurt at work, this insurance will protect you. The insurance may also pay for your medical expenses and defence fees if you are sued.
8. Promote your Landscaping Business
You can start marketing your new firm once it is operational and you are familiar with your products and prices. You might knock on doors to introduce people to your services as a grassroots marketing strategy.
This is an excellent strategy because you can establish weekly clients in the same area, reducing travel expenses and time.
Here are a few effective strategies for marketing your landscaping company:
Create a website to increase your internet visibility.
Register for a Google My Business accounts to appear in local search results.
Open accounts on social media (e.g., a Facebook Business Page)
Join the appropriate internet business directories (e.g., Angi, Yelp, Yellow Pages)
Local marketing (e.g., local newspapers)
Pay-per-click promotion (e.g., Google Ads or Bing Ads)
Via word-of-mouth
Local business organizations and networking occasions
direct contact with neighborhood businesses (if offering commercial landscaping services)