How to Start a Moving Business in 10 Steps: Checklist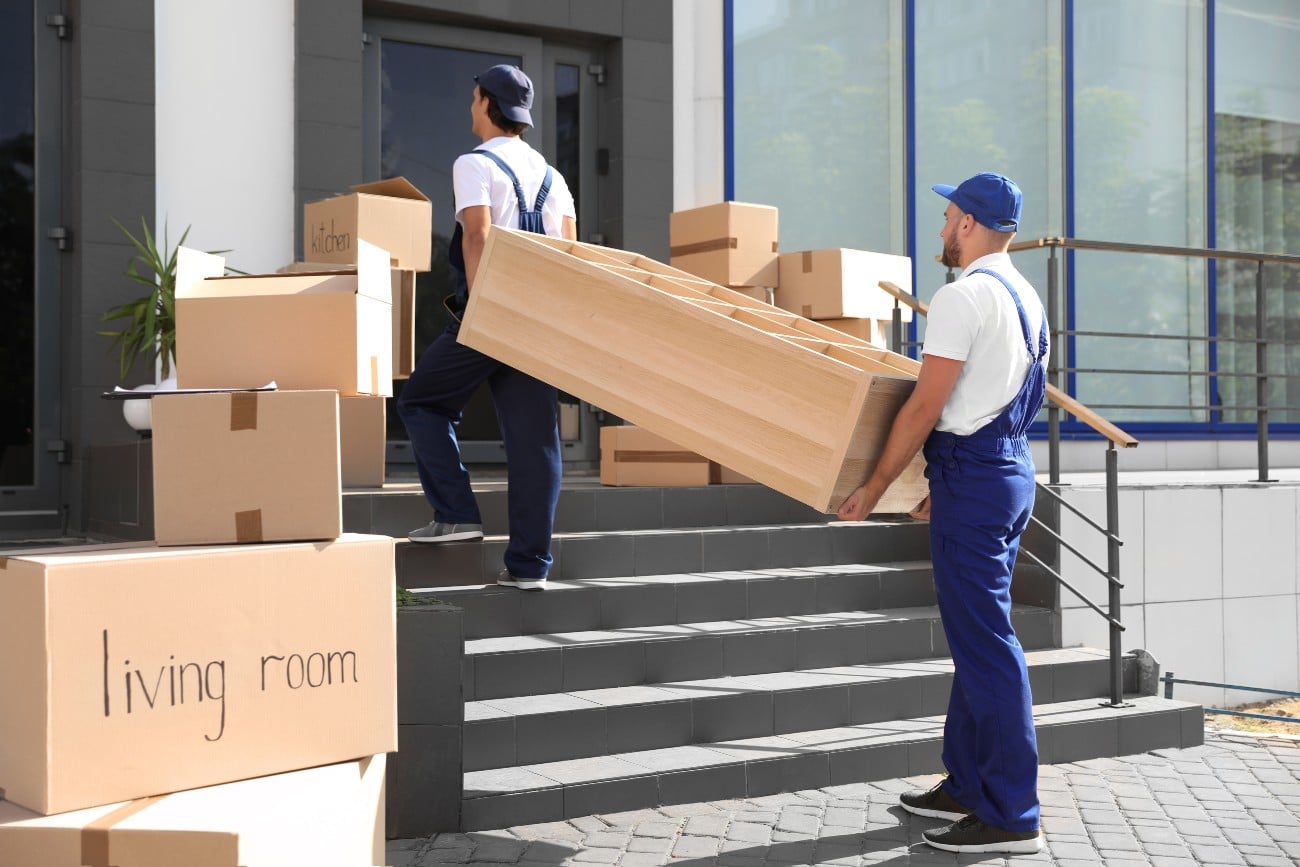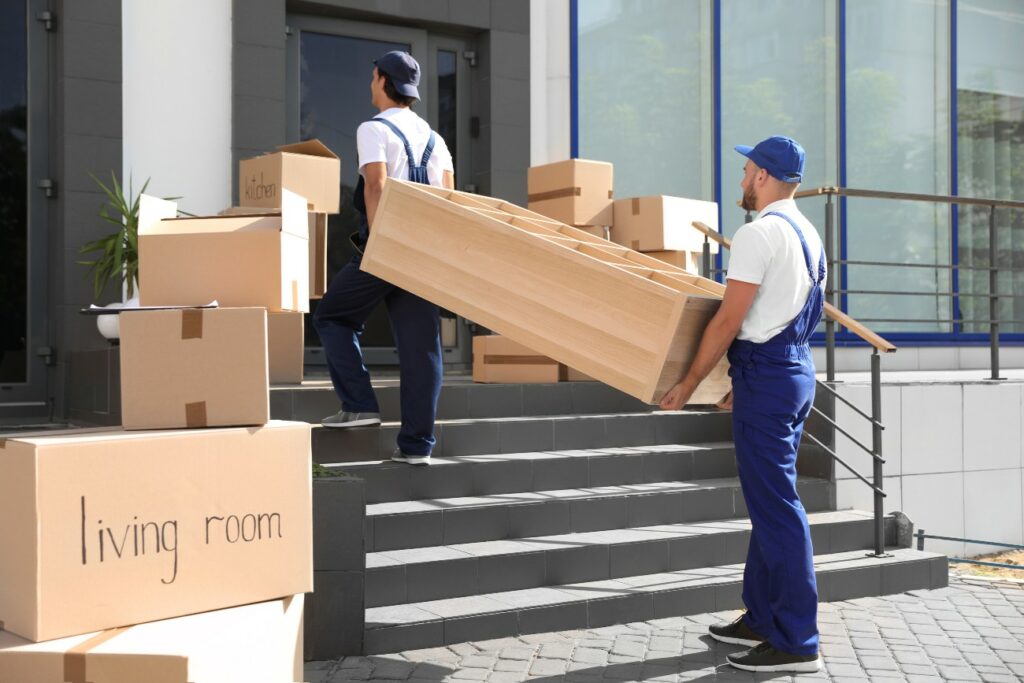 Do you want to start your own moving company? With 11.7 being the average times an American moves during her/his lifetime, no wonder that the US moving industry is worth $3.6 billion today. Yet, the industry is also very competitive: there were 7,000 moving companies with 50,000 trucks across the US in 2020.
So if you decide to start your own moving business, you must have a solid business plan and a solid execution to be successful. From preparing your business plan, acquiring vehicles to hiring & training staff, there is a lot you must do.
So if you are feeling lost and need some guidance on where to start, this post goes through the 10 steps you need to follow to start and run a successful moving business. Let's dive in!
1. Research the Moving Industry
The first thing you must do before you start a moving business is to research competitors.
How many moving companies are there in your area? How many employees do they have? What are their services and pricing strategy? How do they attract new customers? Do they have a strong online presence or is this mostly word-of-mouth and recommendations?
Try to answer these questions to understand who are your competitors, and how you can differentiate yourself from them. This is especially important if you're facing competition from long-standing businesses with solid brand image.
2. Incorporate your Moving Business
After your competitor research, you must now register your moving company.
You will have to obtain the necessary registrations and licenses to start a legal business in the USA. For instance, you must obtain an Employer Identification Number to legally hire individuals (EIN). EIN is used in filing taxes and opening a bank account.
To learn about your state tax responsibilities, you can hire an attorney or visit your state's website. You will be required to pay income tax, employment tax, self-employment tax, and possibly excise tax under federal law.
3. Prepare a Business Plan
A business plan will be the roadmap that you will follow to start your moving business, receive funding, and how you will run your business.
Typically, a business plan has 7 key sections that include:
Executive summary: a 2-page section that summarises all the key information of your business plan below
Business overview: this section will contain information about your company and the business such as: the location of your business and the radius of your operations (from where to where do you offer moving services?), the number of trucks you will use, the number of employees, etc.
Market & competitive analysis: this section will contain the analysis of the target market, its competitive landscape along with customer preferences and trends
Sales & Marketing Strategy where you outline your plan to acquire customers (the channels you will use, your budget, etc.)
Management & organizational structure where you list all the management roles and their experience in the industry, as well as any other key members of your company (senior managers, caregivers, etc.). This is also where you should include a chart of your organizational chart with all the roles and their direct and indirect reporting lines
Financial plan: your projected 5-year financial projections (income statement, cash flow statement, balance sheet) as well as some key metrics and analysis (e.g. break-even analysis, use of funds, etc.)
Funding ask: this is where you explain what loan/investment/grant you are seeking as part of this business plan, how much do you need and how you intend to use the funds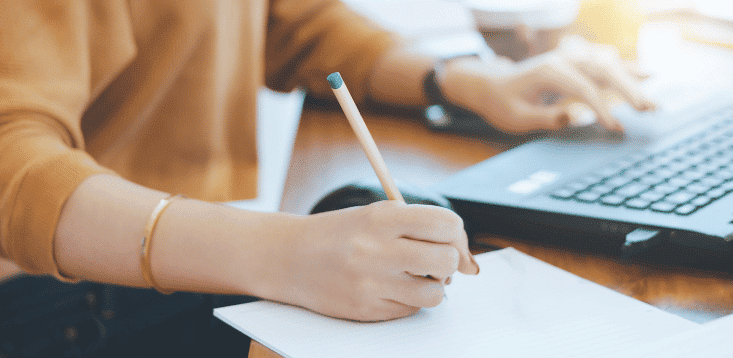 4. Build a Financial Plan
Your financial plan should include 5-year financial projections of your revenue and expenses. You should include the 3 financial statements as well as your assumptions clearly laid out. Your financial plan should be built using a spreadsheet like Excel.
When projecting your revenue, make sure to sensitise pricing as well as the number of moving services you do, as a small change in these assumptions will have a big impact on your revenues.
When it comes to the costs, consider both startup and operating costs:
Startup costs are the expenses you must pay before you start your moving company;
Operating costs, instead, are the expenses you pay for each month to run the business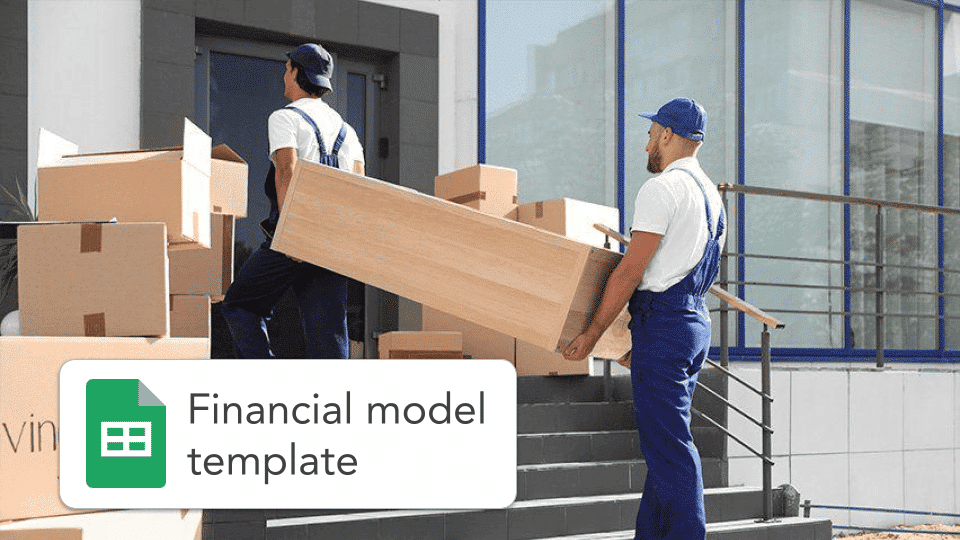 Download the Moving business financial model template
Lender & investor-friendly

Easy-to-use Excel template

CPA-developed financials

30+ charts and metrics
5. Get Moving Licenses & Insurance
Another important step before you can start your moving business is to apply to the relevant licenses, as well as getting proper business insurance.
Licenses
Since your business would be involved in transporting goods for consumers either interstate or intrastate, you must avail the requisite licenses and insurances. You will have to meet the Department of Transportation (DOT) requirements and standards and the Federal Motor Carrier Safety Administration (FMCSA). Moving companies are also required to develop driver drug screening programs to ensure safety.
Depending on the scale of your business, you will also have to obtain a US DOT number. Once you have obtained the US DOT number, you can begin your FMCSA registration process. You might have to check for state or location government regulations for any additional requirements for FMCSA registration.
Start-ups must also register for New Entrant Safety Assurance Program. Under the program, you will be required to maintain safe transport records, submit to safety audits and complete all paperwork and inspections in a timely fashion. Once the probationary period of the New Entrant Safety Assurance Program is completed, you receive a permanent U.S. DOT registration.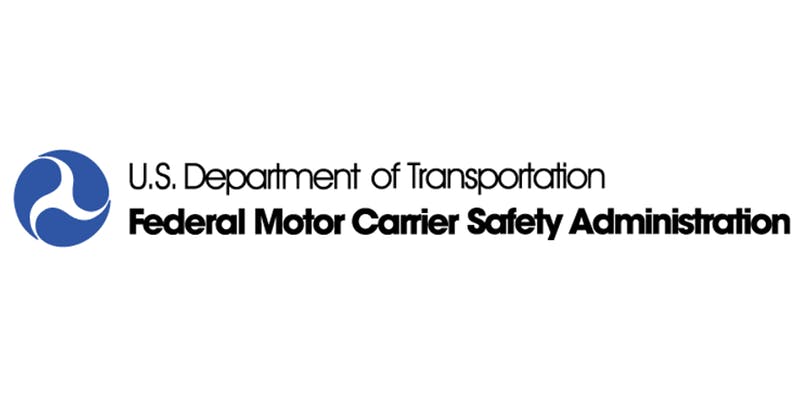 Insurance
Obtaining high-quality liability and cargo insurance is one of the most crucial elements in starting a successful moving business. Because of the nature of the moving industry, it is crucial to protect the cargo of your clients, your employees, and your vehicles.
Before accepting your first contract for your moving company, you should obtain the three basic insurance coverage. These include worker's compensation insurance, automobile insurance, and general or commercial liability insurance.
General liability insurance will shield your company from legal action if you or one of your movers cause damage to your client's possessions during the relocation. Such insurance would safeguard your company's assets while providing compensation to the client to cover any damages.
If you have an accident while moving, auto insurance will protect your moving truck. It may also include vehicle maintenance. You can also try to get cargo and vehicle insurance to protect your vehicles and clients' loads.
If you plan to hire additional movers in addition to yourself, worker's compensation insurance is needed. All movers in this line of work assume the risk of workplace injuries, and this insurance will compensate wounded workers.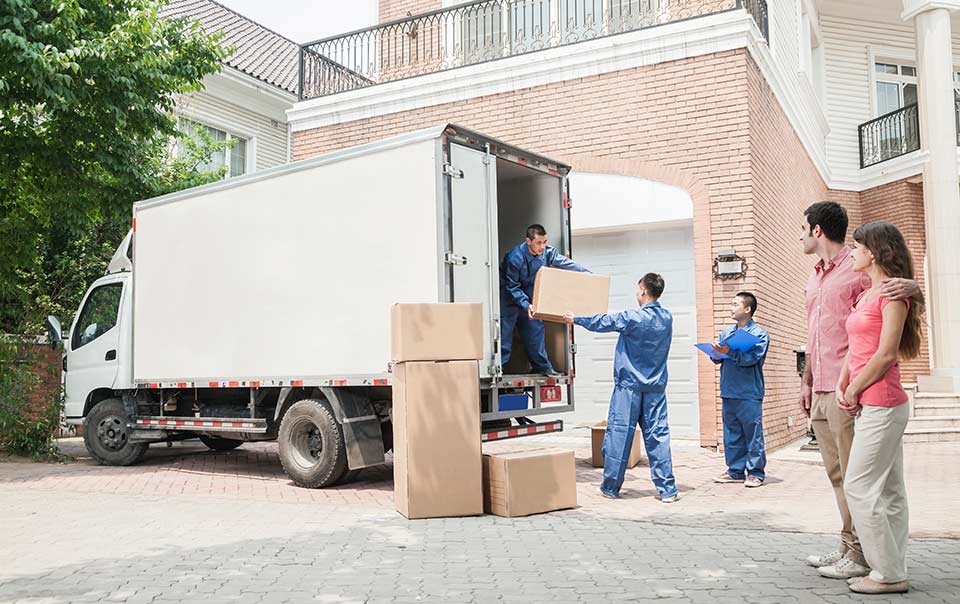 6. Get Funding for your Moving Business
You might be able to use savings to fund your business if you're starting off small. The startup fees for this business are really minimal, especially if you already have a truck. You only need supplies, insurance, and possibly one additional mover.
Yet, if you need funding, you should look at the following available alternatives:
Startup business loans
Startup business loans are helpful because starting a new business can be difficult. For your moving company, you can opt for SBA microloans or small business loans. It is important to remember that SBA loans are the most popular funding choice because of their cheap interest rates and protracted repayment schedules. The SBA microloan is a good alternative to standard SBA loans, which can be difficult to qualify for, particularly if you're new.
Business line of credit
Any business expense may be financed up to the maximum credit limit on a business line of credit. They are appealing to start-up businesses since one can qualify with less-than-perfect credit. The interest is only required to be paid on the money borrowed from the credit line.
Equipment Financing
Moving companies need a vehicle, so you might want to think about getting equipment loans to cover the initial costs. Additionally, they are simpler to apply for other forms of funding because the vehicles will act as security for the loan.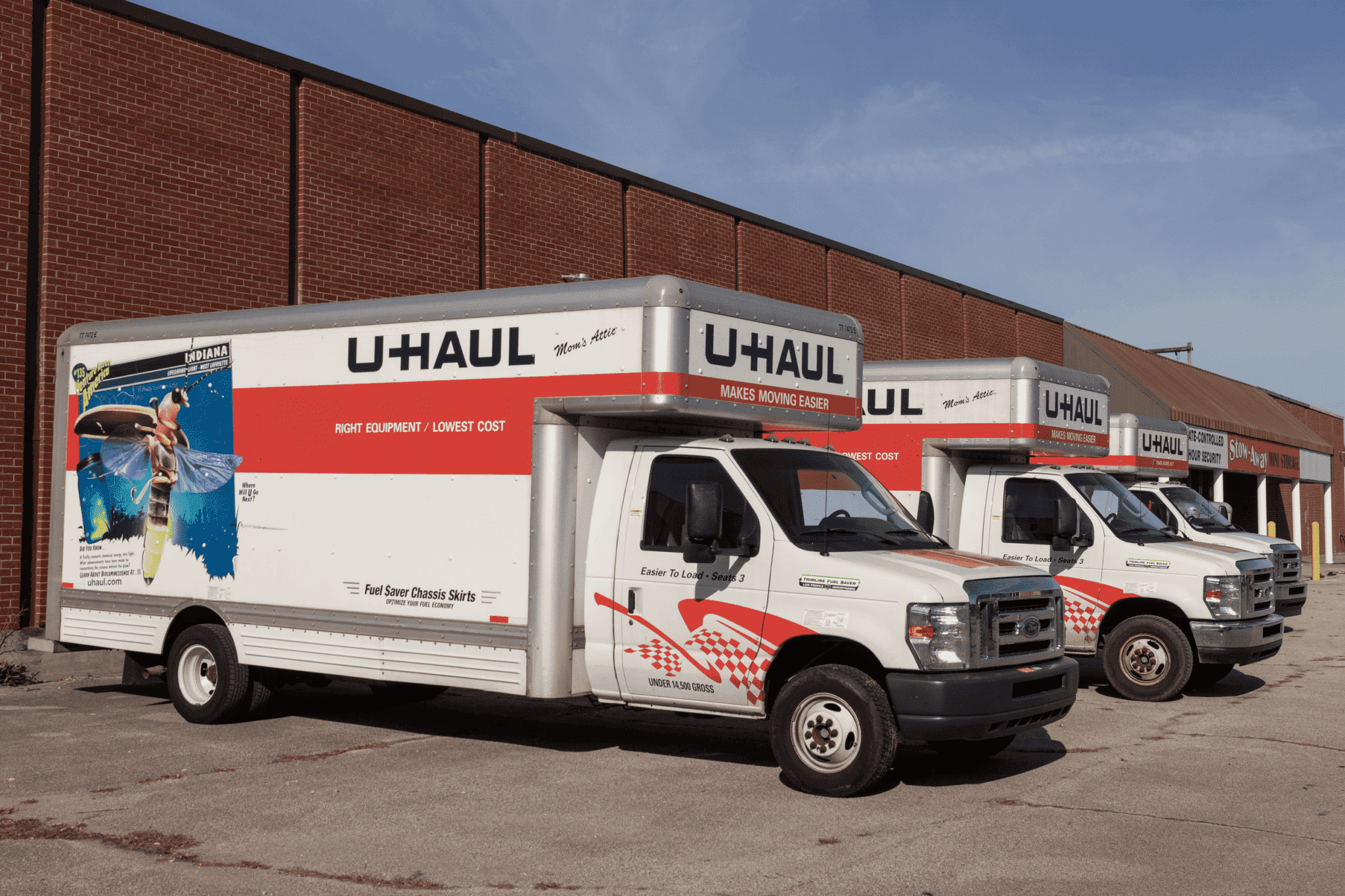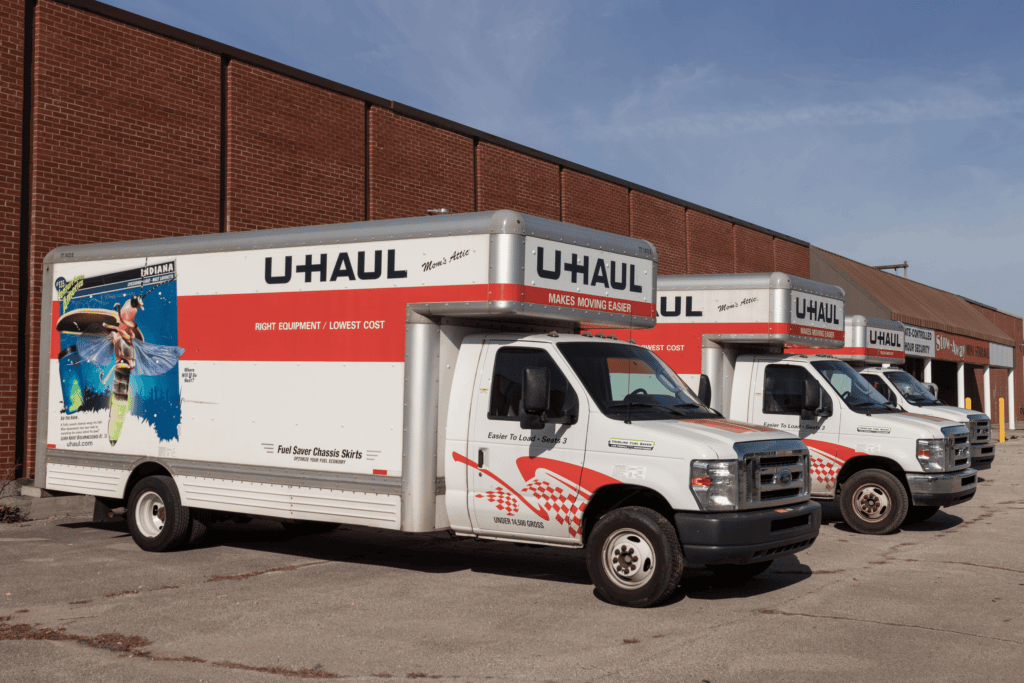 7. Find a Location fo your Moving Business
Now that you have raised some capital to finance your operations, you must find a warehouse and an office from where you will operate your business.
The warehouse must be large enough to accommodate for the number of vans you plan to have. Indeed, not only will you need to park the vans somewhere, but the more vans,
It is important that you arrange for a warehouse and offer storage service along with the moving services. Sometimes when making a move, one realizes the destination is not yet prepared to accommodate the furniture or goods. In such cases, the warehouses can be used to store the client's belongings. Such extra service would not only help you increase revenue but also keep your business competitive.
8. Acquire Vehicles & Equipment
Moving Vehicles
Depending on the scale of your operations, you will have to get a number of vehicles. There are different types of vehicles that are used in the moving industry, here are some of the most common types:
10-foot Truck – Good for larger studio or smaller apartment contents
14-foot Truck – Best for a large 2-bedroom apartment
17-foot Truck – Good for a 2-bedroom home
20-foot Truck – Perfect for the 3-bedroom home
24-foot Truck – Best for a 4-bedroom home
26-foot Truck – Best for the contents of a generous 4-bedroom-plus home
Vehicles can either be purchased or leased. Although purchasing vehicles upfront may be cheaper in the long term and gives you maximum flexibility (damages, alterations, etc.), leasing your vehicles will require little investment upfront instead.
Moving equipment
In addition to trucks, there are other equipment you will need to acquire too. These include:
Dollies and platform dollies
Heavy-duty hand trucks
Padded covers and door jam protectors
Forearm forklift, moving straps, and ratchets
Non-skid floor runners
Pallet lift trucks
Screen carts
Walk boards and ramps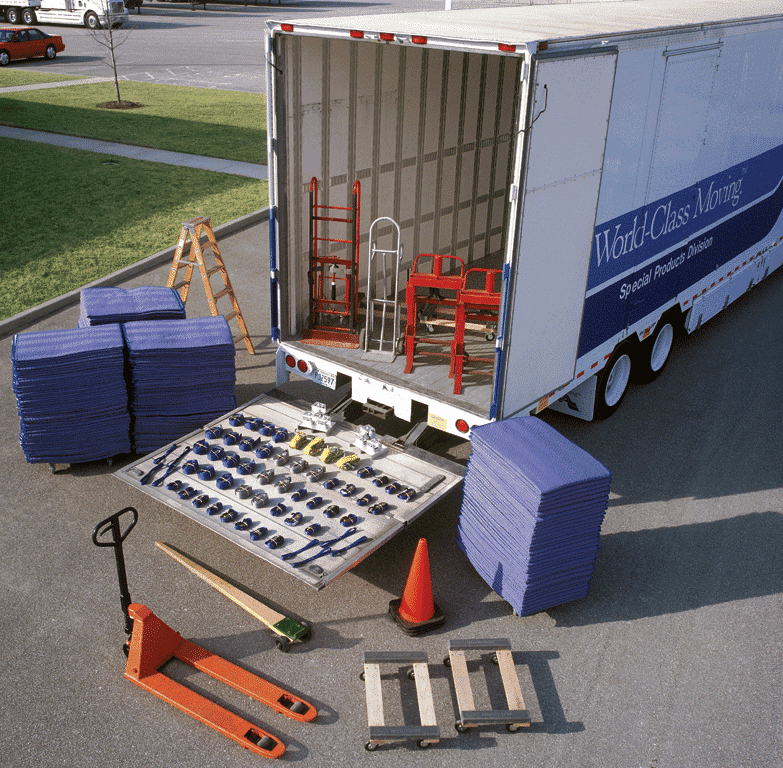 9. Hire Staff for your Moving Business
You need a team to manage a moving firm, unlike other enterprises. Your ability to build a strong team of employees depends on it. Heavy and delicate family heirlooms will both be packed and moved. Make sure each candidate has a strong work ethic, honesty, and integrity by carefully screening them.
You will need drivers, handlers, movers, packers, and helpers to start your moving company. Other administrative staff might be required depending on the scale of your business. It is ideal to hire a few experienced employees so that they can train newcomers.
10. Promote your Moving Business
Create a website
The next stage is to build a website for your company after defining your brand and designing your logo.
Although developing a website is a crucial first step, some people might worry that they can't do it since they have no prior website-building knowledge. Online technology has advanced significantly in recent years, greatly simplifying the lives of small business owners.
Set up marketing campaigns
Focusing on marketing techniques to drive more traffic to your website and company pages is another aspect of developing an online presence. You can promote your moving company through social media marketing, Google Ads, and SEO to help you engage with target markets and push your content to increase search visibility.
More people are turning to the internet to find the services they require. Since more individuals than ever are searching for "local services near me," local search has taken over as the main method for finding what people need.
As a result, you should use local SEO strategies to optimize your website and social media presence. Additionally, you ought to add information about your organization to the top local directories relevant to your industry and target market.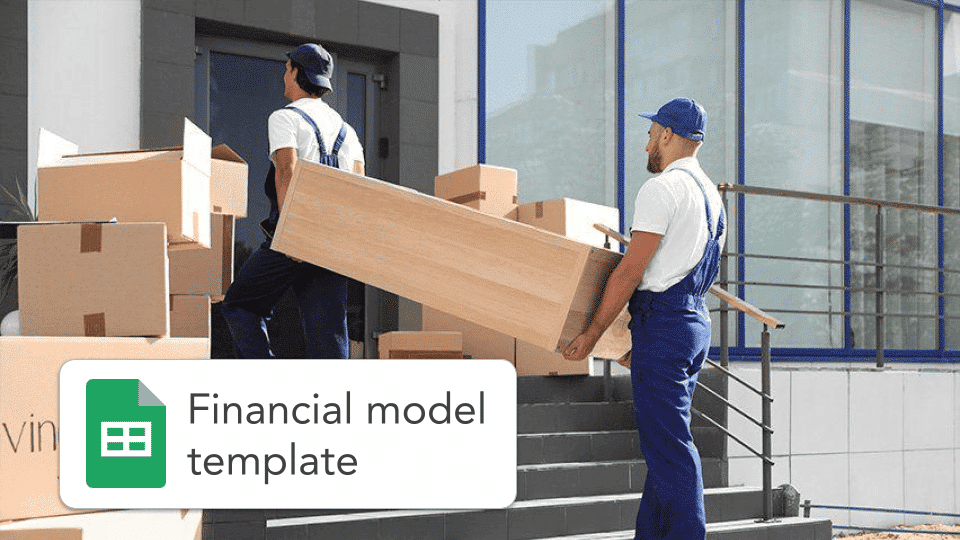 Download the Moving business financial model template
Lender & investor-friendly

Easy-to-use Excel template

CPA-developed financials

30+ charts and metrics