Top 8 Accelerators & Incubators in Indianapolis [2023]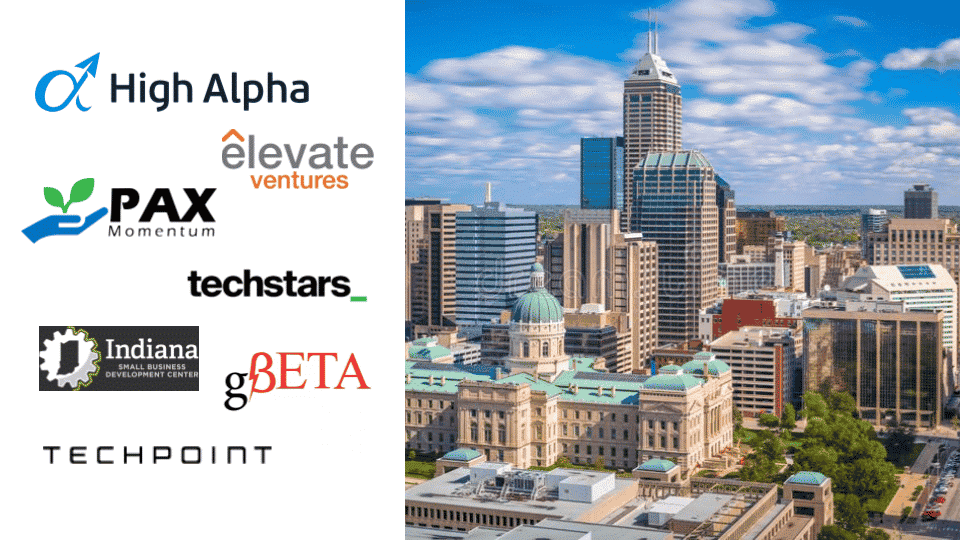 Are you looking for capital and/or mentorship for your startup in Indianapolis? Beyond funding, Indianapolis' startup accelerators and incubators also offer founders incredible valuable support for product development, sales and marketing.
Whether you are looking to find a co-founder, build your MVP and/or get the seed money you need to scale up, accelerators and incubators are the way to go!
In this article we have listed our top picks for the best startup accelerators and incubators in Indianapolis. So, if you haven't yet started to apply, here is a good place to start learning about them.
This article is part of a series where we present you the top incubators and accelerators across the US. For the Mid West, check out our rankings for Chicago, Columbus, Detroit, Louisville, Charlotte, Minneapolis and Milwaukee.
Looking for Indianapolis' top venture capital firms instead? Check out our ranking here.
Top 8 Startup Accelerators & Incubators In Indianapolis
Here's a summary of our top 8 picks of Indianapolis' best startup accelerators and incubators (in alphabetical order):
| Name | Accelerator or incubator? | Program length | Investment size | Sector focus |
| --- | --- | --- | --- | --- |
| Elevate Origins | Accelerator and Incubator | 50 days | N/A | Sector agnostic |
| gBETA | Accelerator | 7 weeks | N/A * | Agriculture, Biotech, Life Science, Autonomous Vehicles, Sector Agnostic |
| High Alpha | Accelerator | 100 days | N/A | SaaS |
| Indiana SBDC | Accelerator | 12 weeks | N/A | Export |
| PAX Momentum | Accelerator | 8 weeks | $50k | ClimateTech, AI, Cyber, Blockchain, Robotics, e-Commerce, Tech-enabled |
| Tech Point | Accelerator | N/A | N/A | Tech |
| Techstars Sports Accelerator | Accelerator | 3 months | $20k | Sports |
| THG Accelerator | Accelerator | 3 months | $20k | Hardtech (Energy, Water, Infrastructure, Sustainable materials) |
* Only the participants of the gBETA Autonomous Vehicles and Future of Roads program receive a stipend of $3k for accommodation expenses.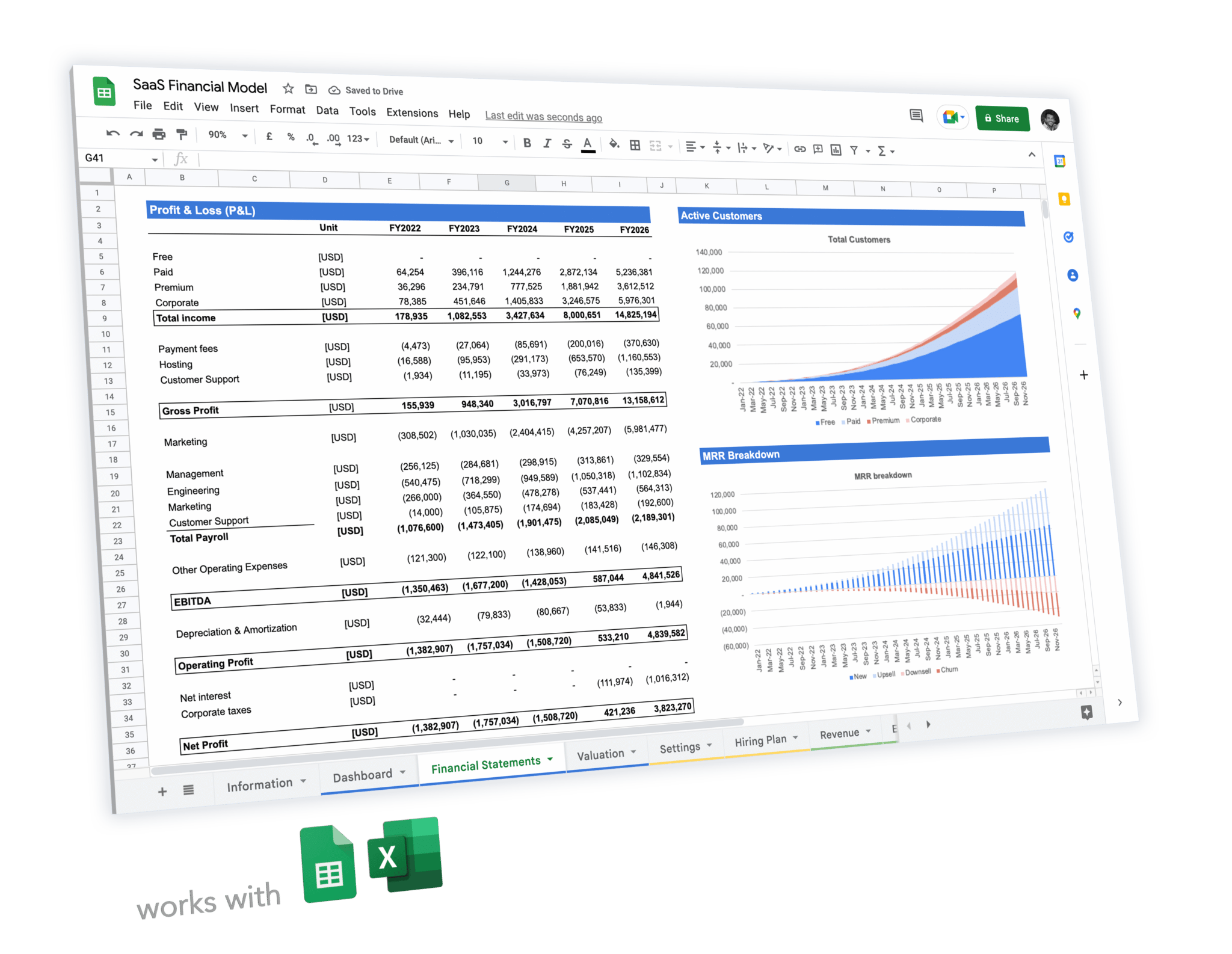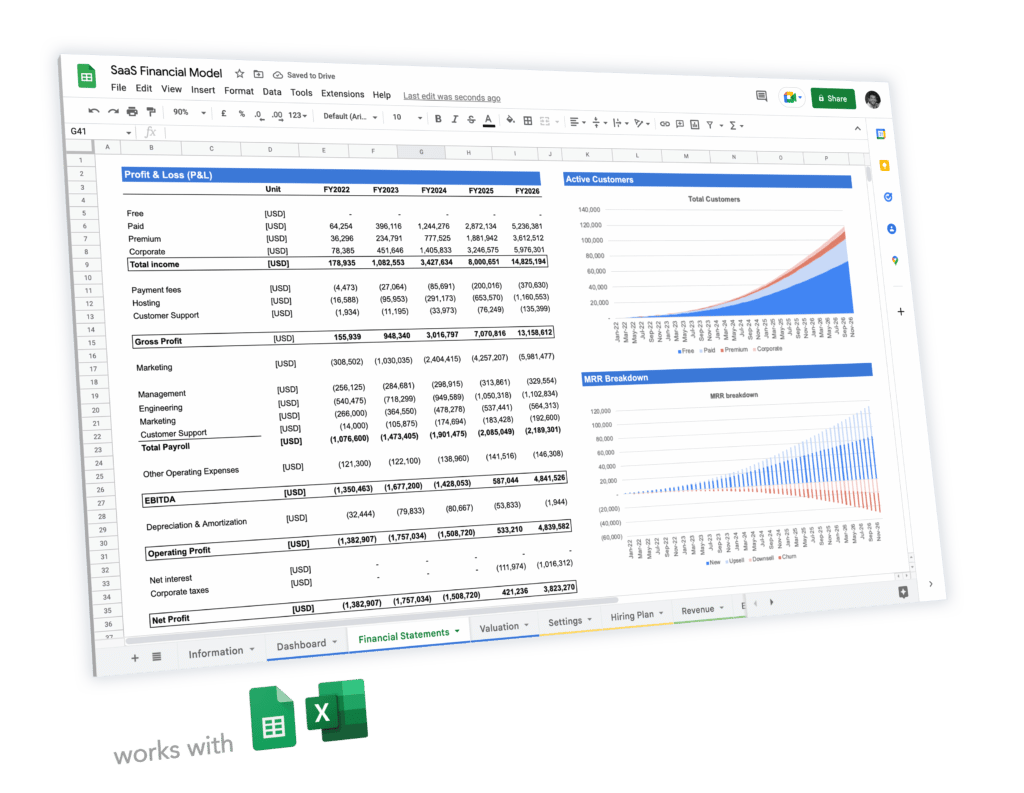 Expert-built financial model templates for tech startups
5-year pro forma financial model
20+ charts and business valuation
Free support
Elevate Origins from Elevate Ventures is an accelerator and incubator for pre-seed and seed-stage companies. The program offers one-on-one coaching, virtual group learning, and live pitch practice.
Their 50 days Pre-Seed Track program is for aspiring entrepreneurs and startups that are yet to generate any revenue. As a result, participants of this program learn about building a business model, marketing strategy, preparing a pitch deck, and effective pitching.
Plus, they also receive all the tools they need to compete for the $20,000 Elevate Nexus Regional Pre-Seed Award.
The 50 days Seed Track program is reserved for startups already generating revenue and life science companies with completed pre-clinical trials.
In addition to mentorship from Elevate Ventures Entrepreneurs-in-Residence, the participants develop and fine-tune pitch deck and executive summary, practice pitching, and get access to all tools required for competing for the $80,000 Elevate Nexus Regional Pre-Seed Award.
gBETA offers several accelerator programs spanning different industries and focuses primarily on early-stage startups.
In order to help promising startups, gBETA runs 7 programs outlined below:
Agbioscience: 7 weeks program focusing on startups in agriculture, biotech, and life science with Indian roots.
Bloomington-Columbus: 7 weeks program focusing on startups with local roots.
Indiana: 7 weeks program with focus on early-stage startups having Indiana roots.
Main Street: 7 weeks program with focus on Indiana-based small businesses across all sectors.
Industry 4.0: 7 weeks program with focus on early-stage startups.
Autonomous Vehicles and Future of Roads: 7 weeks program focusing on startups working on self-driving tech or highway and road technology.
gBETA 5G: 7 weeks program focusing on early-stage startups working in 5G technology.
Indeed, all programs offer individualized mentorship and training along with one-on-one meetings with industry experts. Plus, they also have a "Lunch & Learn" series that focuses on the business revenue models, funding, marketing, and investor pitches.
Finally, the programs conclude with a Pitch Night (Final Reception in case of gBETA Main Street) where at least one-third of participating startups get to participate in an equity-based full-time accelerator program or raise a seed funding of $50,000.
Backed by Foundry Group and Emergence Capital, High Alpha Studio is a one-of-a-kind accelerator that brainstorms B2B SaaS company ideas, launches startups, and then hires co-founders to scale them.
Starting from idea brainstorming, they take 100 days to design the business model and launch a startup. Indeed, they work with 3-4 concepts and eventually select the most viable options.
Not only do they launch and scale internally brainstormed SaaS startup ideas, but they also invest in external B2B SaaS startups.
In either scenario, High Alpha invests and provides talents, critical infrastructure, and necessary resources for rapid scaling.
Indiana SBDC's Export Indiana Accelerator Program (EIAP) focuses on new and existing exporters and helps them in identifying the best world marketplaces.
As a result, the participants receive business management training and foreign market intelligence.
Additionally, the participating businesses get valuable advice on tax, tariff, regulatory, logistics, and other issues.
To participate in EIAP, businesses must be Indiana SBDC clients, and if eligible, they can receive funding via various resource partner programs to offset the cost of certain activities of international trade.
Indianapolis-based PAX Momentum focuses on scaling tech-enabled B2B startups with a special focus on those in the Climate Tech industry.
As a result, they offer an 8-week accelerator program offering support and intensive training with a special focus on sales.
Indeed, the participants of this accelerator program receive tailored mentoring in areas like sales strategy, price optimization, master market selection, etc. Plus, they get a funding of $50k cash, and $20k equivalent of services and perks.
Finally, the program concludes with a "Demo Day" where the participants can attract investments from PAX's large network of investors.
Headquartered in Indianapolis, the TechPoint accelerator focuses on scale-up stage technology companies to grow rapidly.
Unlike other accelerators, TechPoint accelerates the growth of participating companies by connecting them with internships, educational programs, and jobs.
As a result, scale-up stage companies get access to much-needed tech talents, promotions, customers, and venture capital.
Powered by Indy, Techstars Sports Accelerator focuses on sports tech startups and offers hands-on mentoring and funding.
In order to help sports tech startups, the 3-month program offers co-working space, $400k worth of services apart from $5 million worth of perks. In return for a $20,000 investment, Techstars takes 6% equity.
Finally, on Demo Day, participants get the opportunity to raise funds with an average investment size of $2 million.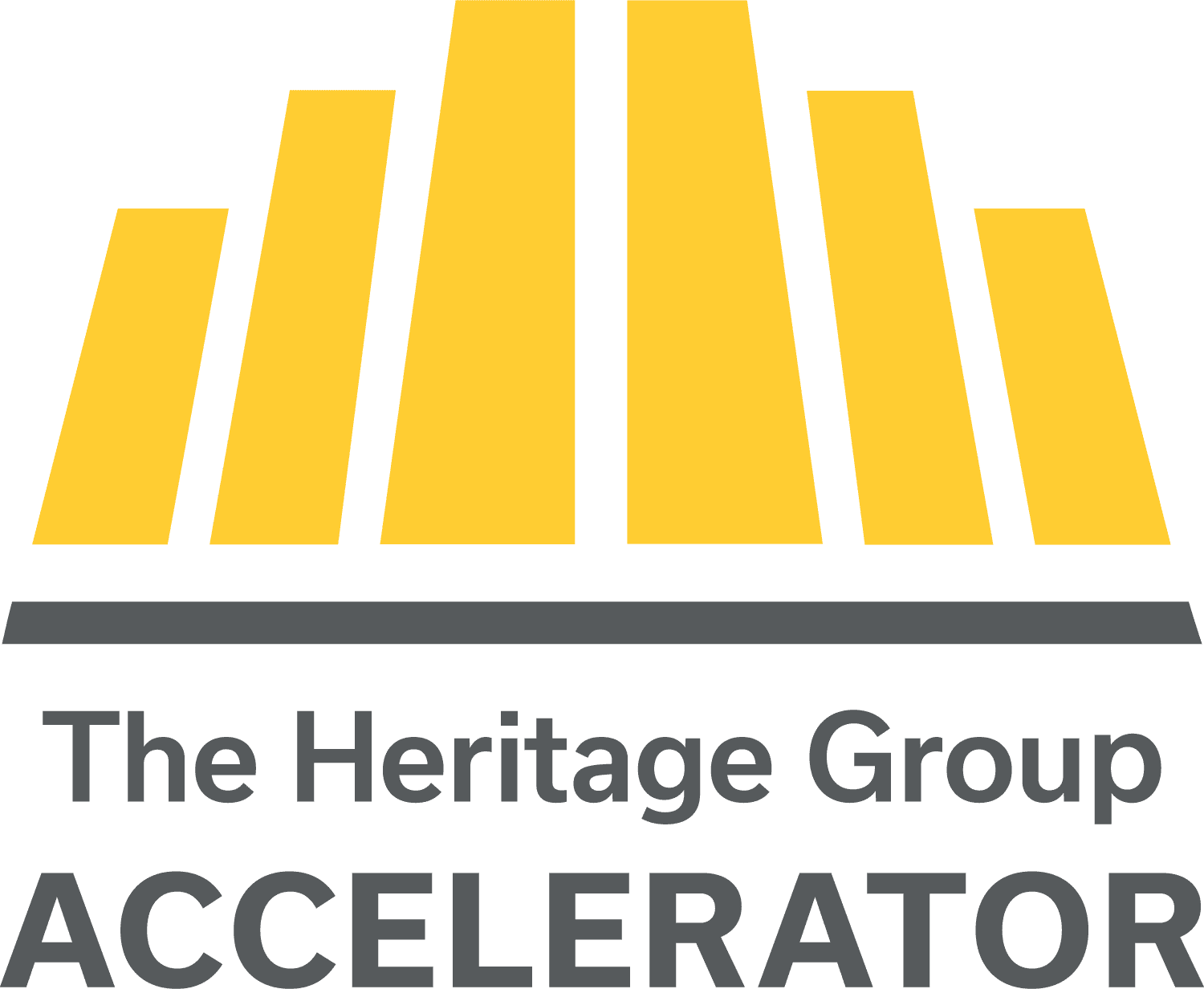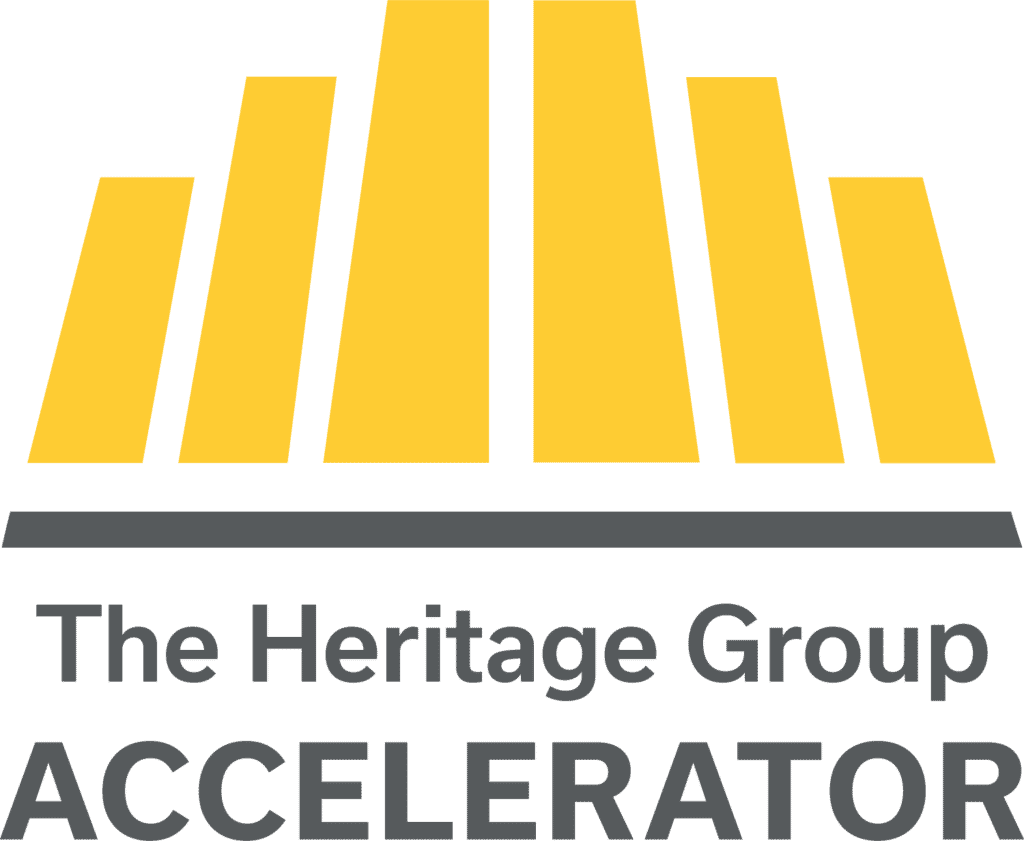 The Heritage Group Accelerator ("THG Accelerator") focuses on early-stage startups in "Hardtech" industries: sustainable materials, water, infrastructure and energy.
Since its launch in 2019, the accelerator has helped over 29 companies raise over $25M in funding to date.
Running from August to November, the 3-month program offers startups a dedicated work space, in-house lab equipment and resources as well as a $150k convertible note investment.
Startups also benefit from over 30+ pilot opportunities across a range of hardtech applications, mentorship from industry-leading experts and targeted workshops.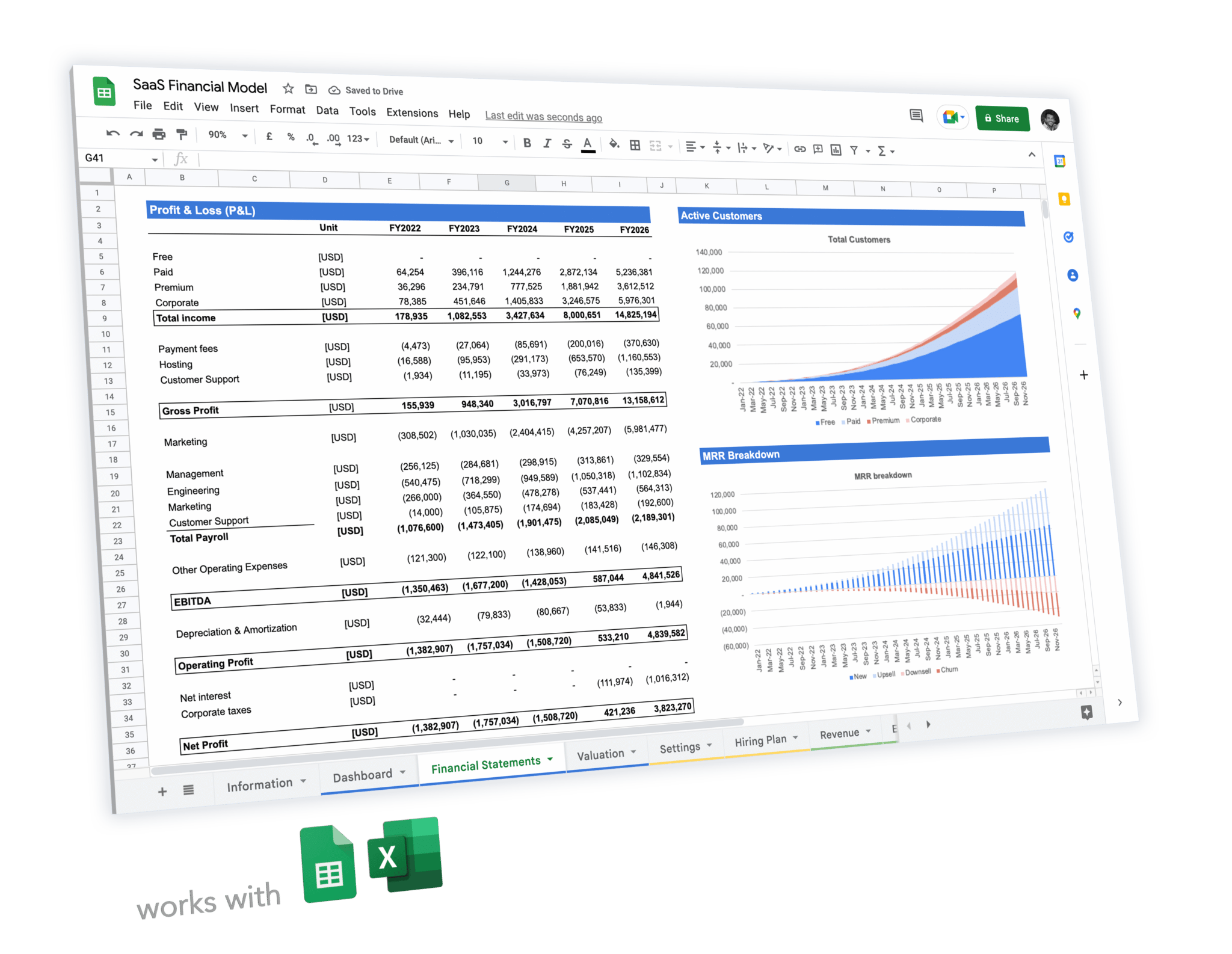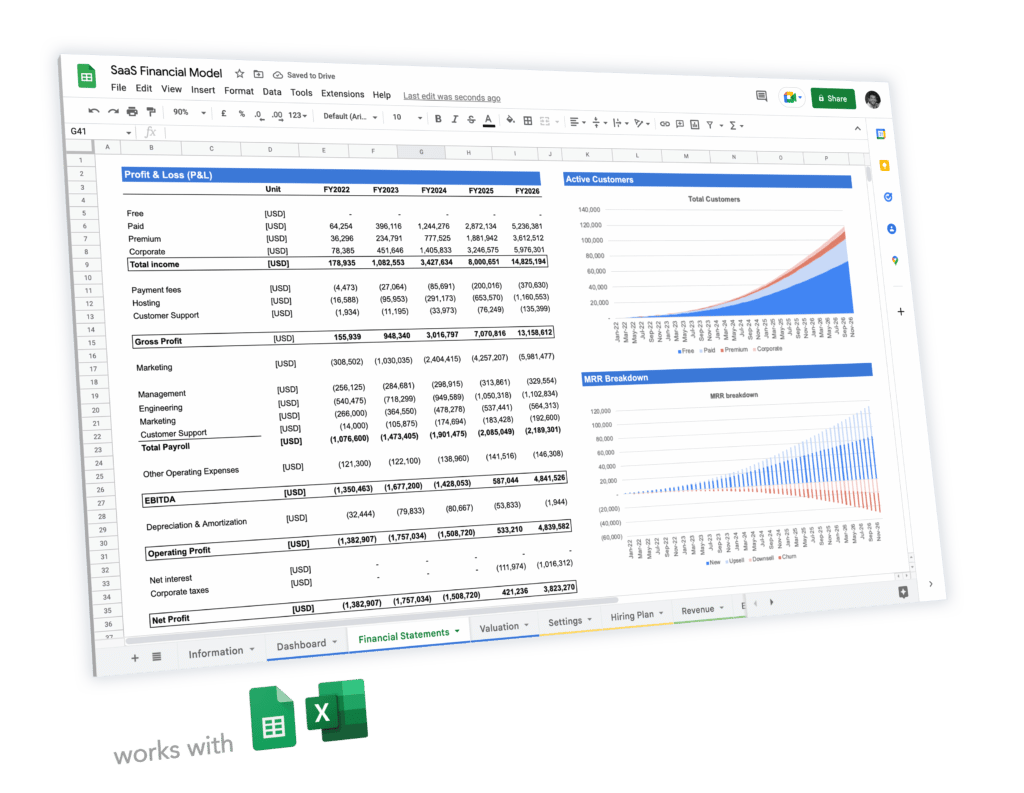 Expert-built financial model templates for tech startups
5-year pro forma financial model
20+ charts and business valuation
Free support