Are you looking for capital and/or mentorship for your startup in Lagos, Nigeria? Beyond funding, Lagos' startup accelerators and incubators also offer founders incredible valuable support for product development, sales and marketing.
Whether you are looking to find a co-founder, build your MVP and/or get the seed money you need to scale up, accelerators and incubators are the way to go.
In this article we have listed our top picks for Lagos' best startup accelerators and incubators. So, if you haven't yet started to apply, here is a good place to start learning about them.
Note: this article is part of a series where we present you the top startup incubators and accelerators across the world. Have a look at our articles on our top picks for all countries here.
Looking for Nigeria's top startup venture capital firms instead? Check out our ranking here.
Top 13 Startup Accelerators & Incubators In Lagos, Nigeria
Here's a summary of our top 13 picks for the best startup accelerators and incubators in Lagos, Nigeria (in alphabetical order):
| Name | Accelerator or incubator? | Program length | Investment size | Sector focus |
| --- | --- | --- | --- | --- |
| Adaverse | Accelerator | 3 months | $500,000 | Blockchain |
| ARM Labs | Accelerator | 12 weeks | $50,000 | Fintech, Cryptocurrency Tech, Credit Tech, Centralized Tech for Consumers |
| Co-Creation Hub | Accelerator | 12 weeks | Up to $250,000 | Sector agnostic |
| Enspire | Incubator | 3 months | Undisclosed | Sector agnostic |
| Faster Capital | Incubator and accelerator | 3 – 6 months | Undisclosed | Sector agnostic |
| Founder Institute | Accelerator | 4 months | Undisclosed | Sector agnostic |
| Google For Startups | Accelerator | 3 months | None | Machine learning, Artificial Intelligence |
| Greenhouse | Accelerator | 4-6 months | Undisclosed | Sector agnostic * |
| Itanna | Accelerator | 4 months | $30,000 | Foods, Real Estate, Energy, Services, Disruptive Tech |
| Startup Grind | Accelerator | Undisclosed | Undisclosed | Sector agnostic |
| Startup Wise Guys | Accelerator | 5 months | Up to €65,000 | SaaS |
| Startupbootcamp | Accelerator | 13 weeks | $17,000 | Fintech |
| Wennovation Hub | Incubator | 4 months | Undisclosed | Agriculture, Healthcare, Education, Clean Energy, Infrastructure |
* Greenhouse runs different accelerator programs, each with different terms and duration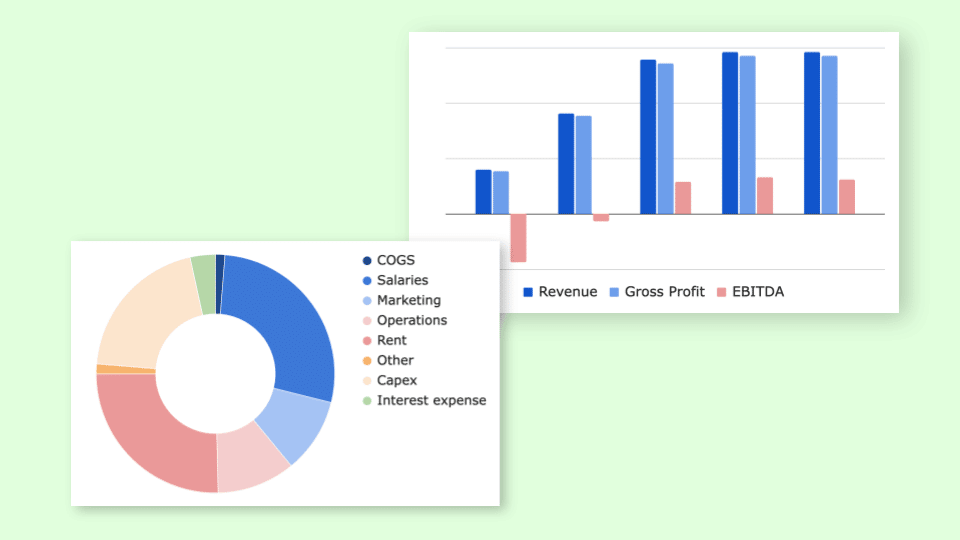 Expert-built templates for tech startups
Investor-friendly

Easy-to-use Excel & PPT templates

CPA-developed financials

30+ charts and metrics

Adaverse is a recent 12-week accelerator program powered by EMURGO and Cardano Ecosystem Accelerator that helps start-up entrepreneurs, 100+ industry experts and mentors collaborate and create new innovative blockchain technologies.
In addition to mentorship and workshops, founders receive up to $500,000 in funding as well as other benefits (credit perks and discounts with partners).


With the growing problems around financial services in Nigeria and the African continent in general, ARM Labs has created an initiative to assist early-stage Fintech startups.
The industries ARM Labs focuses into include: Machine Learning, Blockchain, Artificial intelligence (AI) but also Credit (micro-lending, P2P), Big data and more.
Their programs run for 12 weeks at the end of which the most successful startups receive up to $50,000 investment from ARM itself.

Co-Creation Hub is Nigeria's largest startup hub which offers entrepreneurs and startups 3 separate programs:
A 6-month pre-incubation program for idea-stage entrepreneurs that comes with a $5,000 funding
A 12-month incubation program for startups to help them gain traction and develop their product. As part of the incubator, startups also receive $25,000 funding and various perks (office space, mentorship, etc.)
A 12-week accelerator program for startups that already have a MVP, some early traction and need support to refine their business model, scale and raise additional funding. Additionally, startups can receive up to $250,000 as part of the program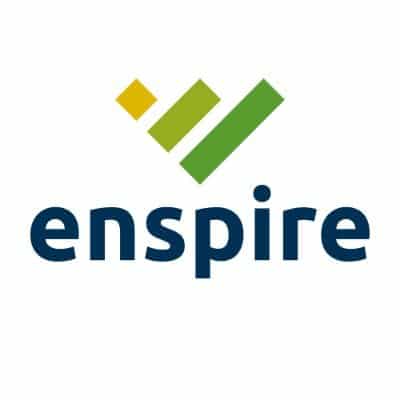 Enspire is a 3 months incubation program that offers startups essential training, mentoring, networking opportunities and access to investors. Also, startups are required to have a minimum viable product (MVP) before submitting their application.
Finally, accepted applicants gets the chance to be funded in multiple seed investment rounds for their projects.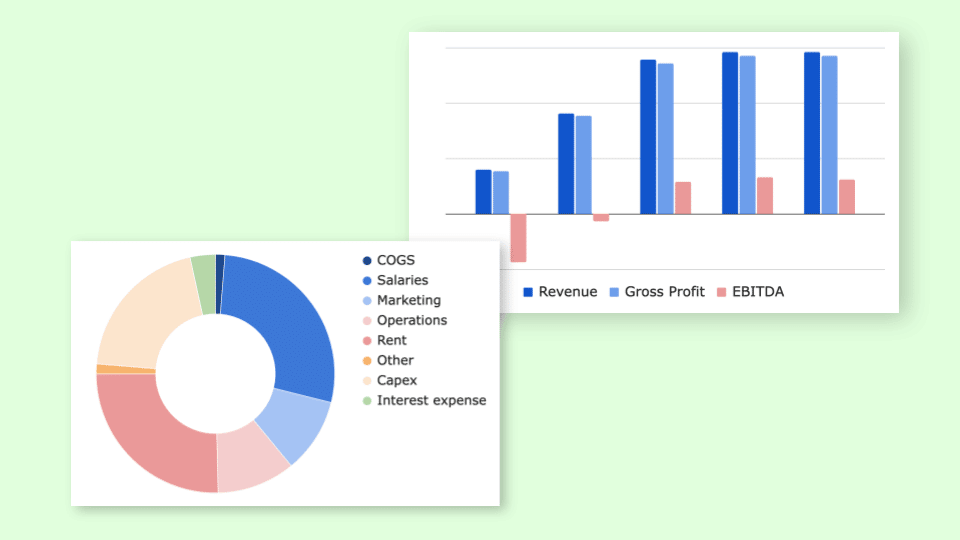 Expert-built templates for tech startups
Investor-friendly

Easy-to-use Excel & PPT templates

CPA-developed financials

30+ charts and metrics


Faster Capital is both an accelerator and an incubator for startups based in Lagos, Nigeria.
They actually offer 2 separate programs, from 3 to 6 months:
Tech cofounder program where Faster Capital helps startups build a MVP and provide 50% of the financing themselves
Raise capital: startups receive classes and support to improve their pitch deck and financial projections, and how to close a deal with investors


Founder Institute is the world's leading startup accelerator in over 200 cities. The early-stage accelerator offers entrepreneurs access to mentorship programs and networking opportunities.
Their 4 months accelerator program in Lagos is also available virtually, with the potential for some in-person networking opportunities.
Besides, Founder Institute provides potential entrepreneurs and teams with the support network they need to achieve traction. Finally, the entrepreneurs have access to funding opportunities, enabling them to build products and scale.

Google for Startups is Google's famous own accelerator programs for AI and Machine learning startups. They have chapters worldwide and their African operations are run out of Nigeria.
Although the accelerator is based in Nigeria, it is fully virtual and accepts applications from startups from Algeria, Botswana, Cameroon, Côte D'ivoire, Egypt, Ethiopia, Ghana, Kenya, Morocco, Nigeria, Rwanda, Senegal, South Africa, Tanzania, Tunisia, Uganda, and Zimbabwe.
Google for Startups focuses on startups that work in Artificial Intelligence (AI) and Machine Learning (ML) only. Also, their programs runs 3 times a year for a total of 3 months.
Although the accelerator doesn't come with any equity investment from Google (or anyone else), startups benefit from unparalleled access to their infrastructure, engineers and potential customers Google works with.

Looking at their website, Greenhouse Capital looks very much like a typical VC fund, and it is.
Yet, over the years, the Nigeria-based VC fund also developed multiple accelerator programs each year. Backed by corporates, these programs are all industry- or purpose-specific. For example, their flagship program, Greehouse Lab aims to support women-led B2B tech African startups.
Learn more about the different programs available for applications by visiting their website. Yet, note that all typically have different terms and duration. Also, Greenhouse doesn't automatically invests in the startups that follow the program, they often do but it isn't guaranteed.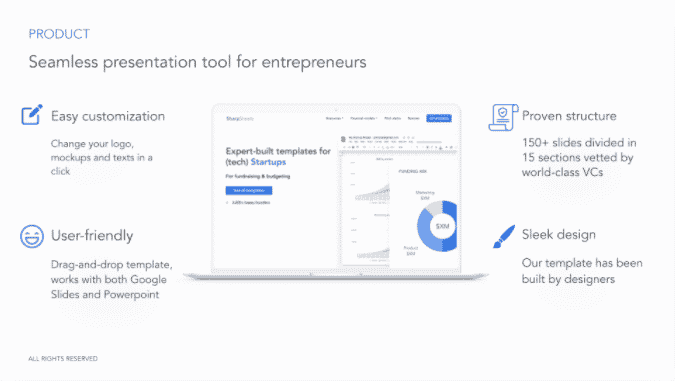 Need a Pitch Deck?
All start-up companies that focus on disruptive tech-enabled businesses in Africa should apply for a slot in Itanna's accelerator program.
Indeed, if your disruptive tech idea passes their preliminary assessment, then you will be inducted into their 4-month acceleration program and receive $30,000 funding to start your product development project.
But the benefits don't end with the funding as you will also enjoy additional perks and other benefits like mentorship support, access to Itanna's wide network of industry experts, VCs, business angels and other top of the line business professionals who will assist you from the beginning.
Moreover, the company's office has been strategically built in the Enterprise Factory in Lagos, Nigeria – this is where Africa's top talent will bring their ideas, vision, expertise and resources to create new business innovations, boost the local and continental economy.
Startup Grind is an international organization of start-ups with the purpose to educate, inspire and connect entrepreneurs.
Their chapter in Lagos runs an accelerator program that offers founders a powerful support network, and help them make connections and learn from various fields so they can grow and scale their businesses.
Also, startups may receive investment from their pool of VCs, business angels and other investors.

Founded 10 years ago, Startup Wise Guys is a startup accelerator program for B2B SaaS businesses. They have multiple locations worldwide, from Eastern Europe to Africa.
In Africa, their program runs for 5 months and welcomes B2B SaaS startups from any of the following countries: Rwanda, Kenya, Uganda, Nigeria, and Ghana.
In addition to training classes and mentorship from 250+ mentors and 500+ alumni, startups also receive funding of up to €65k in return for 12% equity.

Startupbootcamp is a tech innovation global network that helps accelerate early-stage firms.
Their acceleration program selects 10 of the best startups in Lagos and lets them undergo an intense 3 months business acceleration seminar.
Each startup team is typically assigned one mentor out of a network of 100+ entrepreneurs, investors, and partners. Founders also receive $17,000 in funding as well as up to $450,000+ worth of partner services.
Finally, at the end of the program, startups also get the chance to pitch their projects to over 200 business angels and venture capital firms.

Founded in 2010, Wennovation Hub is another of Lagos' top startup incuabtors.
Their 4 months incubation program is geared towards social impact sectors including Education, Agriculture, Healthcare and Infrastructure.
In addition to mentorship and knowledge-sharing, startups also benefit from free office space.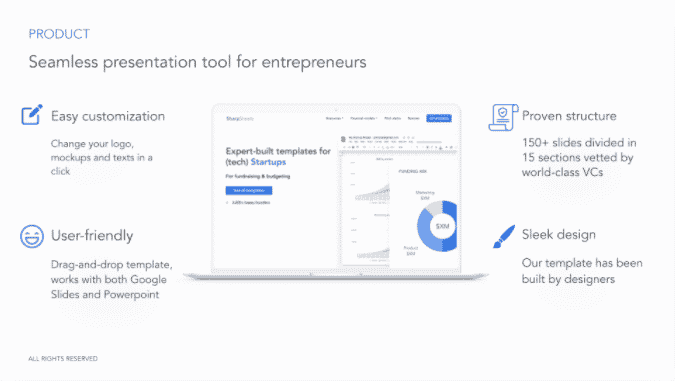 Need a Pitch Deck?