Milwaukee's Top 6 Startup Accelerators & Incubators [2022]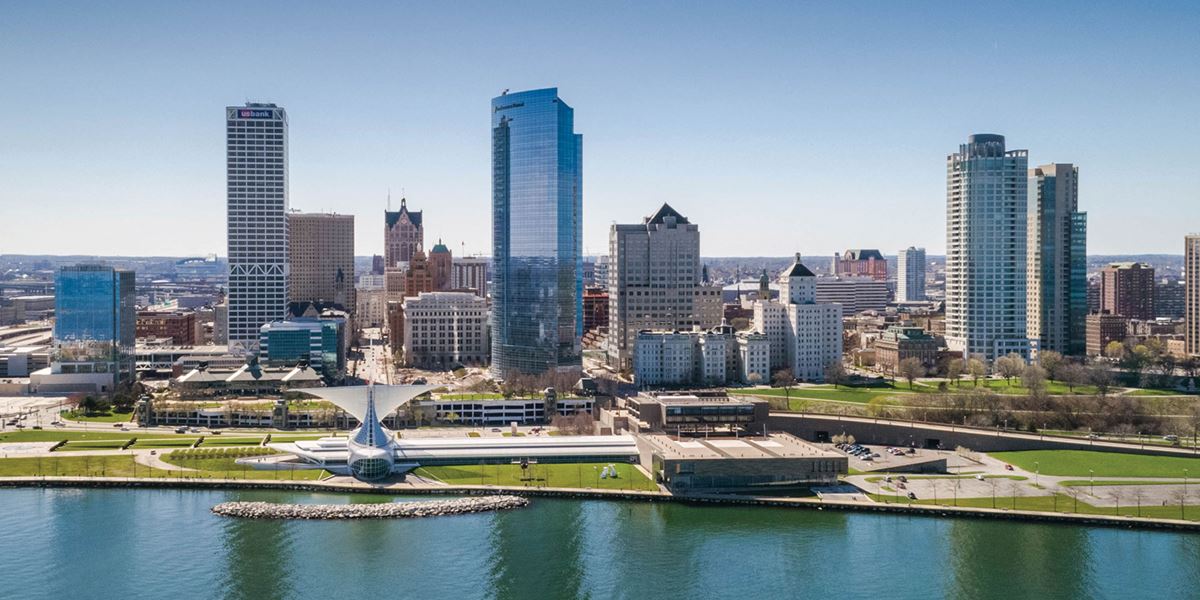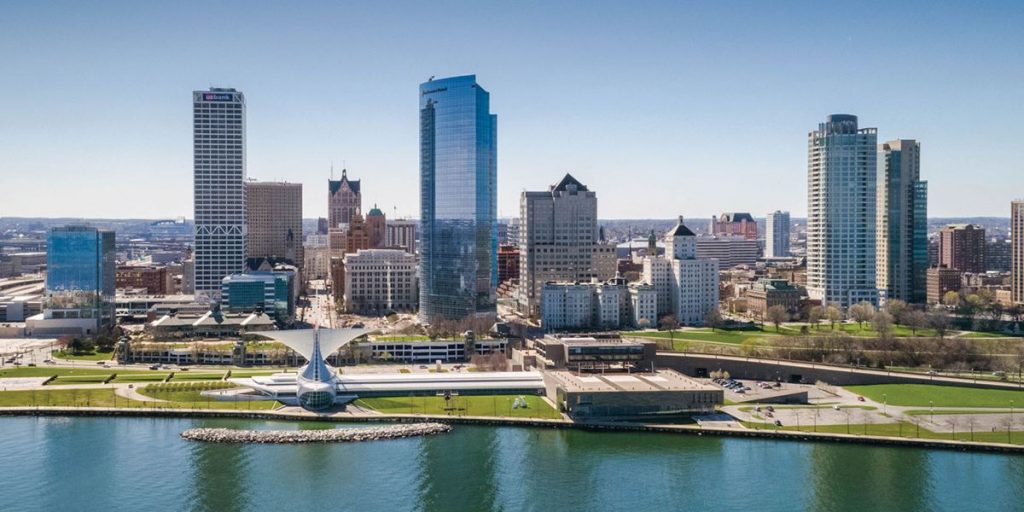 Are you looking for capital and/or mentorship for your startup in Milwaukee, Wisconsin? Beyond funding, Milwaukee's startup accelerators and incubators also offer founders incredible valuable support for product development, sales and marketing.
Whether you are looking to find a co-founder, build your MVP and/or get the seed money you need to scale up, accelerators and incubators are the way to go!
In this article we have listed our top picks for the best startup accelerators and incubators in Milwaukee, Wisconsin. So, if you haven't yet started to apply, here is a good place to start learning about them.
This article is part of a series where we present you the top incubators and accelerators across the US. For the Mid West, check out our rankings for Chicago, Indianapolis, Columbus, Detroit, Louisville, Charlotte and Minneapolis.
Looking for Milwaukee's top startup venture capital firms instead? Check out our ranking here.
Milwaukee's Top 6 Startup Accelerators & Incubators
Here's a summary of our top 6 picks for Milwaukee's best startup accelerators and incubators (in alphabetical order):
| | | | | |
| --- | --- | --- | --- | --- |
| Name | Accelerator or incubator? | Program length | Investment size | Sector focus |
| Brew Accelerator | Accelerator | 3 months | Undisclosed | Water tech |
| For-M | Incubator | 3 months | Undisclosed | Technology |
| gBETA | Accelerator | 7 weeks | Undisclosed | Sector agnostic |
| gener8tor | Accelerator | 12 weeks | $100,000 | Sector agnostic |
| Scale Up Milwaukee | Accelerator | N/A | Undisclosed | Black, Hispanic and woman-owned businesses |
| The YES Blueprint | Accelerator | 12 weeks | $25,000 | Technology |
Fundraising?
Download a financial model template, fill it out in minutes and get funded
20+ charts & metrics

Video tutorial

Free expert review
Brew 2.0 is an accelerator program sponsored by the Water Council. The accelerator program is ideal for businesses with products and components related to water quality and quantity. Ideally, the accelerator targets startups with market-ready and in-market products, with early sales and primed for growth.
The program features go-to-market coaching, sales training, and startup culture training. Besides, attendees learn critical marketing and pitch refinement skills to help them seek funding from relevant investors.
The participants do not receive any funding or investment from the program sponsors. However, the 3 months program provides valuable connections to potential customers, partners, and investors.
Finally, the portfolio companies participate in a pitch event, opening opportunities for further funding from global investors.
For-M is an incubator program sponsored by the Milwaukee Technology hub coalition. The incubator program targets technology companies, helping them solidify their startup ideas and understand the next steps for connecting to the Tech ecosystem.
Ideally, the For-M incubator program takes the community-based approach to offer technology startups the guidance, connections and supports to kick start their new business concepts. The coaching program provides general guidance and empowers the entrepreneurs resulting in more diverse tech industry.
Ultimately, the entrepreneurs learn the necessary steps for setting up the structure to support business growth by leveraging opportunities.
gBETA is an accelerator program targeting companies in different sectors.
Their chapter in Milwaukee runs a 7-week program where participants benefit from individualised coaching and mentorship from a team of nationally ranked mentors.
The trainees receive up to $1Million worth of deals and perks from vendors like IBM Cloud, Rackspace, Amazing, Paypal, Microsoft, and Zendesk. Besides, the portfolio companies enjoy lifetime membership access to Global Accelerator Network.
Fundraising?
Download a financial model template, fill it out in minutes and get funded
20+ charts & metrics

Video tutorial

Free expert review
Gener8tor is a startup accelerator program for high-growth startups. The sector-agnostic startup accelerator focuses on supporting the growth of startups. Therefore, the selected startups undergo a curated business mentorship led by mentors, technologists, and corporate partners.
Besides, successful startups receive up to $100,000 funding. The funding includes $20,000 in exchange for 6% common stock and the $80,000 in guaranteed follow-on capital from gener8tor. In addition to funding, the startups have access to gener8tor staff interns. The interns typically help participating companies develop a social media and marketing strategy.
The program also features access to mentorship where startup founders meet and interact with experts and community members on various subject like growth, fundraising, sales & marketing, etc.
Scale Up Milwaukee is a startup accelerator offering two programs to stimulate business growth, they are:
SPARC: a virtual program focusing on enhancing the experience and better catering to the needs of busy business owners. The SPARC program specifically targets Black, Hispanic, and woman-owned businesses
Growth Accelerator: a high-growth training program for businesses with above $10M in annual revenue
Therefore, the accelerator program aims at increasing growth ambition and capacity by improving sales and marketing and facilitating organizational development and finances.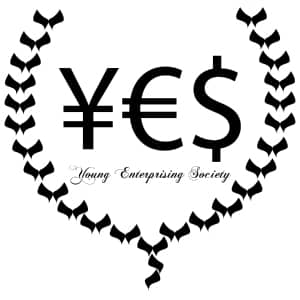 The Yes Blueprint is a startup accelerator targeting underrepresented tech entrepreneurs. The 12 weeks seed accelerator aims at helping the seed accelerators find product-market fit. Therefore, the program provides businesses and startups mentorship, technology training, and the opportunity to secure seed funding.
To achieve the objective, Yes Blueprint breaks down the training into the idea and market validation sessions. The participating startups undergo a rigorous and demanding schedule. Therefore, the participants meet each week.
At the end of the program, portfolio companies participate in a pitch night. The pitch night allows entrepreneurs to display their products and services to the surrounding community to secure grant funding. Finally, participants receive up to a $25,000 grant.
Fundraising?
Download a financial model template, fill it out in minutes and get funded
20+ charts & metrics

Video tutorial

Free expert review