The WBSO is a Dutch R&D tax incentive scheme that aims to promote investment in innovation by reducing taxes for businesses investing in research & development (R&D). Whilst many aren't aware of it, the benefits can be huge for small businesses. Indeed, Netherlands' R&D tax credit allows startups to claim up to 40% of their R&D expenses back as tax credit!
So what's WBSO, Netherlands' R&D tax incentive program for businesses? What does it mean for your startup? How much can you claim?
In this article we'll cover everything you should know about WBSO for startups and small businesses:
What Is Netherlands' R&D Tax Credit?
The WBSO is a Dutch government tax incentive scheme that offers businesses compensation for research and development (R&D) costs. WBSO is short for
In simple terms, any eligible business can claim qualifying R&D expenses under the R&D tax credit scheme. In return, the tax credit is used to reduce payroll taxes.
Yet, it's worth noting that WBSO isn't limited to companies. Indeed, self-employed persons can also benefit from the scheme.
Is Your Startup Eligible?
Virtually all companies and entrepreneurs can qualify for the WBSO R&D tax credit. No matter the size of your company, any business performing innovative R&D projects is eligible.
Instead, the question is more: what R&D costs can you claim?
The R&D expenses that can claimed need to be incurred as part of an innovative project that meet the following conditions:
Project must develop a product, process or software program
The product developed must be a new product
R&D must be conducted within the EU
See the detailed list of requirements on Netherlands Enterprise Agency's (RVO) website here.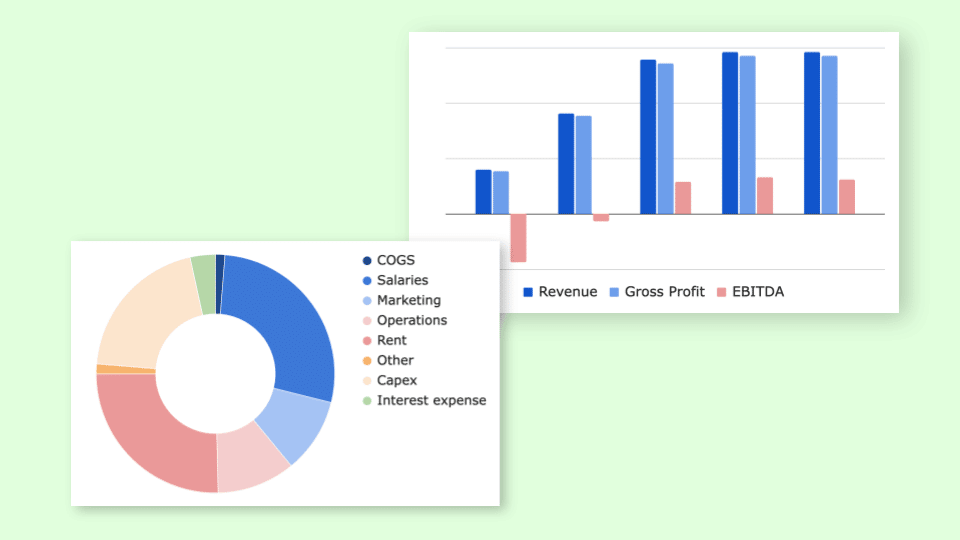 Expert-built templates for tech startups
Investor-friendly

Easy-to-use Excel & PPT templates

CPA-developed financials

30+ charts and metrics
How Much Can You (Actually) Get?
The amount of tax credit you can receive is a function of:
Your qualifying R&D spend (the eligible R&D expenses you can claim); and
A percentage (which ranges from 16% to 40% – see more on that below)
The rate you can claim against your R&D expenses is either:
32% under €350,000 R&D costs; and
16% above €350,000 R&D costs
Note that businesses incorporated less than 5 years ago such as most startups can instead benefit from 40% on the first €350,000 R&D costs (and 16% beyond that).
The resulting tax credit is then used to reduce your payroll tax contributions.
WBSO / R&D Tax Credit: A Case study
Let's use an example with a startup that has only 2 years of operations and the financials for the current fiscal year:
| Fiscal year | Before use of tax credit | Adjusted |
| --- | --- | --- |
| Revenue | €500,000 | €500,000 |
| R&D qualifying expenses | €250,000 | €250,000 |
| Wages | €800,000 | €700,000 |
| (of which payroll taxes) | €120,000 | €20,000 |
| Total expenses | €1,000,000 | €900,000 |
| Net profit / (losses) | €(500,000) | €(400,000) |
Assuming the startup has no R&D tax credit today and is filing a claim for the first time:
They can claim up to €100,000 in R&D tax credit: 40% x €250,000
The €100,000 can be used to reduce

payroll taxes

by the same amount
All in all, the startup realises savings of €100,000 by claiming WBSO.
Note: if there were any remainder of the tax credit after using reducing payroll taxes, it would be carried forward to be used against future payroll taxes as well.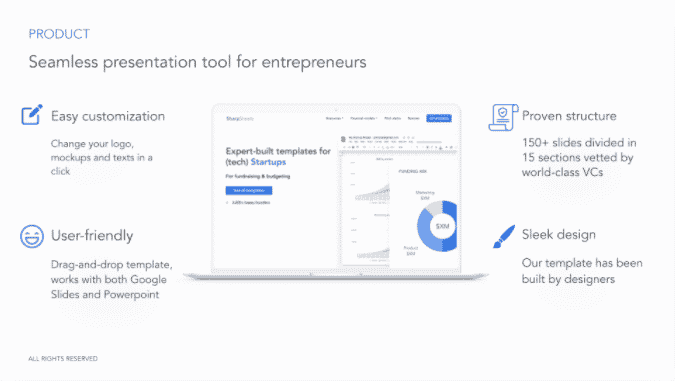 Need a Pitch Deck?
Why Does It Matter For Your Runway?
Understanding how Netherlands' R&D tax credit (WBSO) works can help startups save significant amount of money. Indeed, if used correctly, the R&D tax credit can save you up to 40% of your R&D expenses per year, significantly decreasing cash burn and improving cash runway.
That's why founders should always be mindful of taking into consideration potential R&D tax credit benefits in their cash flow forecasts.
Yet, don't be too optimistic either: you can't reasonably assume all your R&D expenses qualify under the scheme. Indeed, if you're too optimistic, you might have some bad surprises down the road.
So when it comes to forecasting tax credits in general, make sure to ask your accountant whether you qualify to avoid mistakes and refer to the government's documentation here.
Note: most startups capitalise a part of their R&D expenses. Indeed, there are clear advantages to capitalise your R&D expenses as a startup. If you aren't familiar with R&D capitalisation, you might be missing on significant savings. For more information, read our article here.
More Resources For Dutch Startups
We have lots of free resources for Dutch startups. Have a look at our articles below: