Netherlands' Top 9 Startup Accelerators To Apply To In 2023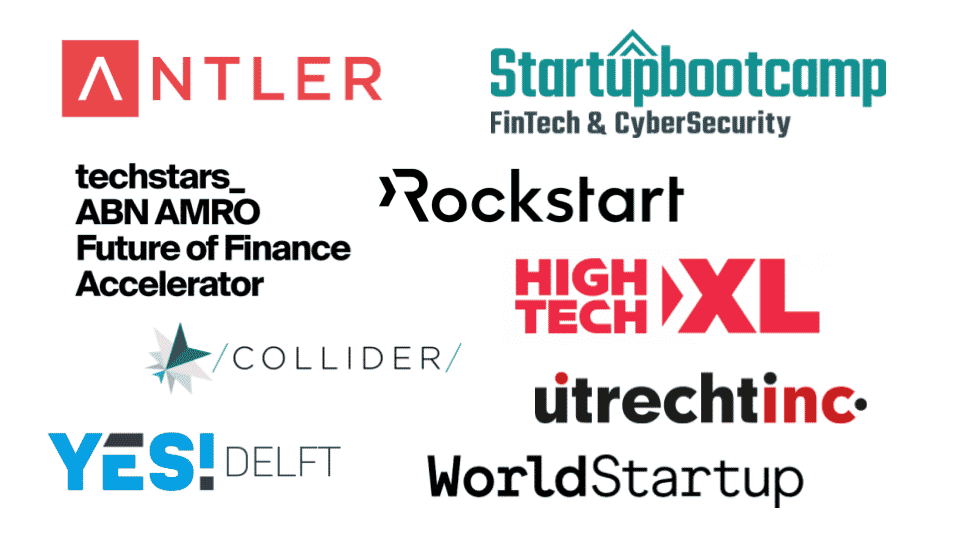 Are you looking for capital and/or mentorship for your startup? The Netherlands has some of Europe's best startup accelerators. Beyond funding, Netherlands' startup accelerators also offer entrepreneurs and founders incredible valuable support for product development, sales and marketing.
Whether you are looking to find a co-founder, build your MVP and/or get the seed money you need to scale up, accelerators are the way to go.
In this article we have listed our top 8 accelerator programs in The Netherlands. So, if you haven't yet started to apply, here is a good place to start learning about them.
This article is part of a series where we present you the top startup incubators and accelerators across Europe. Check out our rankings for the UK, France, Germany, Denmark, Ireland, Italy, Norway, Austria, Spain, Sweden, Finland and Switzerland.
Looking for Netherland's top startup venture capital firms instead? Check out our ranking here.
Netherlands' Top 9 Startup Accelerators
Here's a summary table of Netherlands' top 9 startup accelerators (in alphabetical order):
Name
# startups
(to date)
Program length
Investment size
Sector focus
Antler
150
(Europe)
6 months
€100,000
Sector agnostic
Collider
60
(incl. UK)
4 months
€100,000
MadTech, Ecommerce
HightechXL
40+
9 months
None
Deeptech
Rockstart Accelerator
260+
4 months
€135,000
Impact businesses (e.g. Food, Energy)
StartupBootcamp
49
3 months
€15,000
Fintech & Cybersecurity
Techstars (by ABN AMRO)
9
3 months
$120,000
Fintech
Utrecht Inc
250+
(incl. incubator)
10 weeks
€68,000
Software
WorldStartup
45
1-3 weeks
None
Nature, Food, Health, Smart Cities
Yes! Delft
160+
3 months
None
Hardware and digital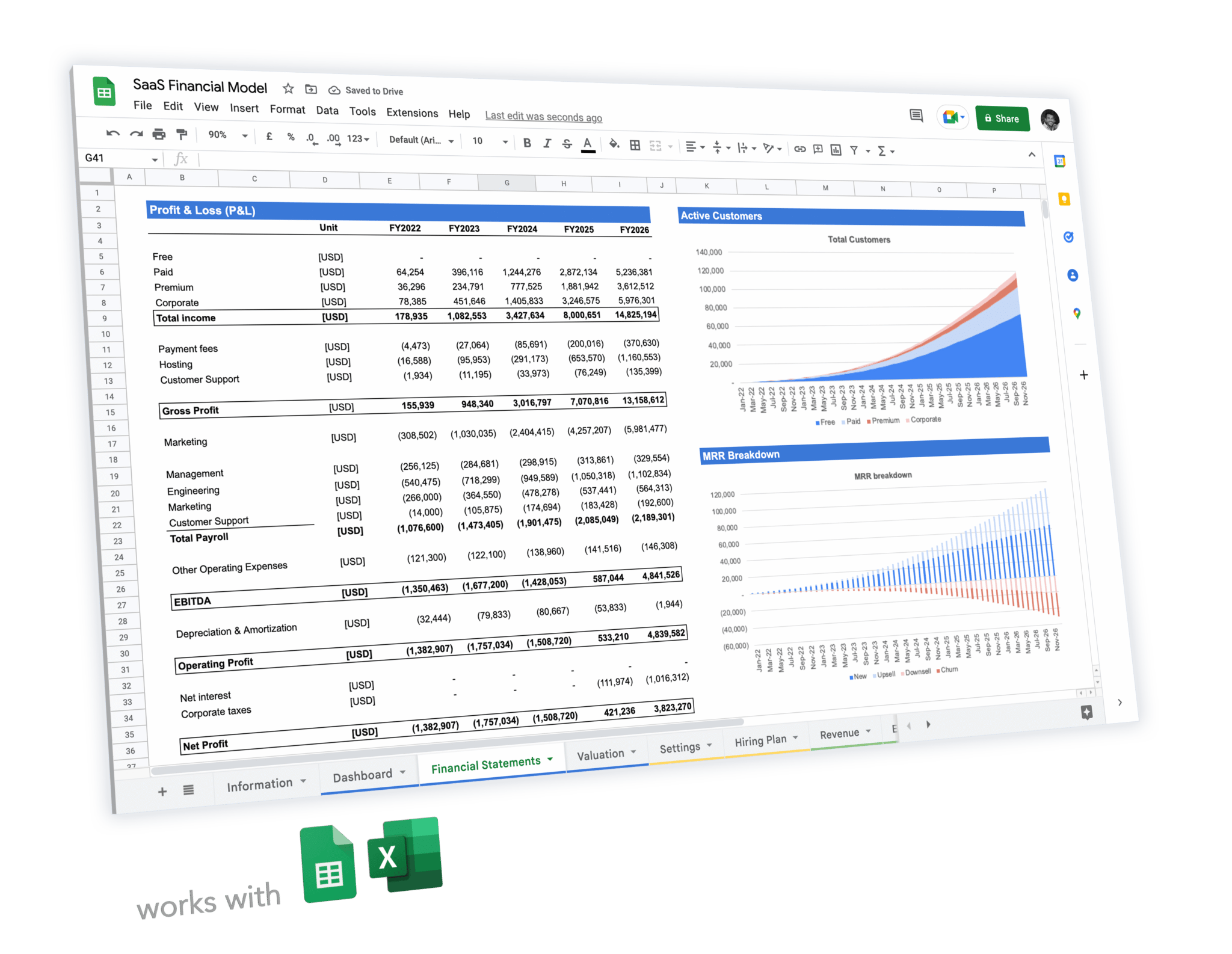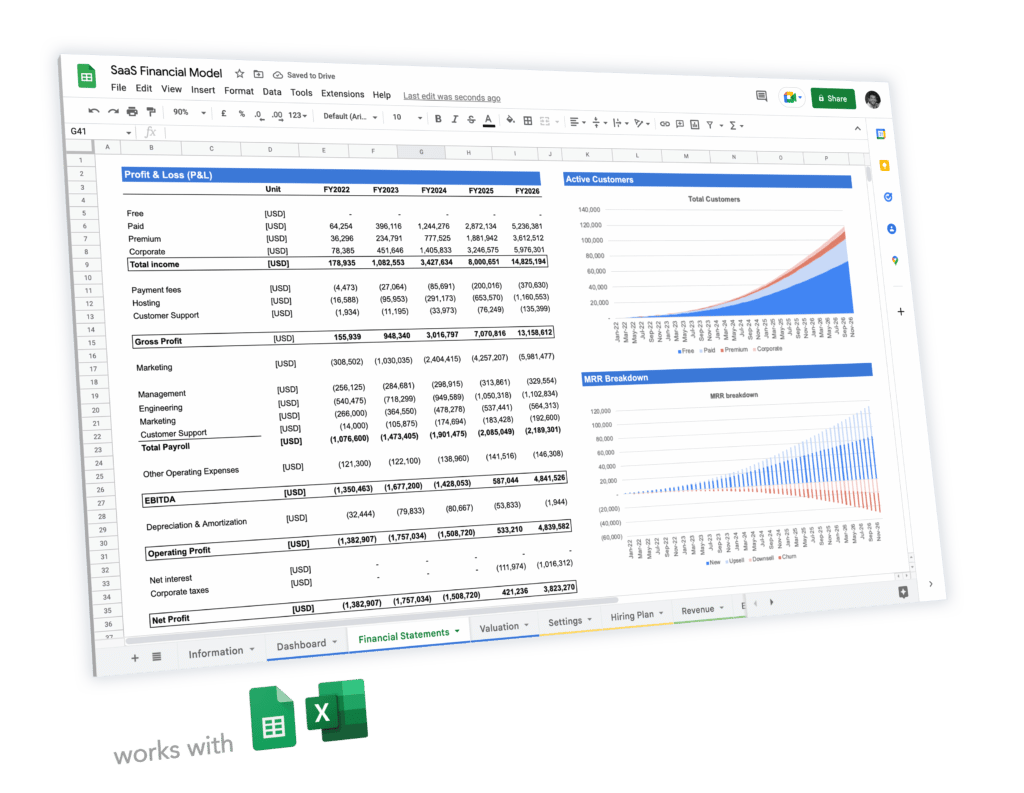 Expert-built financial model templates for tech startups
5-year pro forma financial model
20+ charts and business valuation
Free support
Accelerator vs. Incubator: What's The Difference?
Using the terms "accelerator" and "incubator" interchangeably is a common mistake. Whilst they are similar and sometimes can be found under the same roof (organisation), they are very different.
Startup Incubators
As the name suggests, startup incubators are tailored more to startups still in their incubation period for their ideas. As such, incubators help startup founders turn their ideas into early working prototype versions of a product or service.
Joining an incubator comes with many perks for early stage businesses. For example, incubators will typically let you use office spaces for twelve months, and in some cases every several years.
Yet, not all incubators are equal. Some might be specialised on a specific industry, and others on a specific expertise: do you want to work on your Minimal Viable Product (MVP), or are you looking for help to kick-start your sales and marketing efforts?
Therefore, if you're interested in joining an incubator program, you should first ask for feedback from founders who are currently in the program. You should find out how long they've been with the program and what growth they have achieved with its help.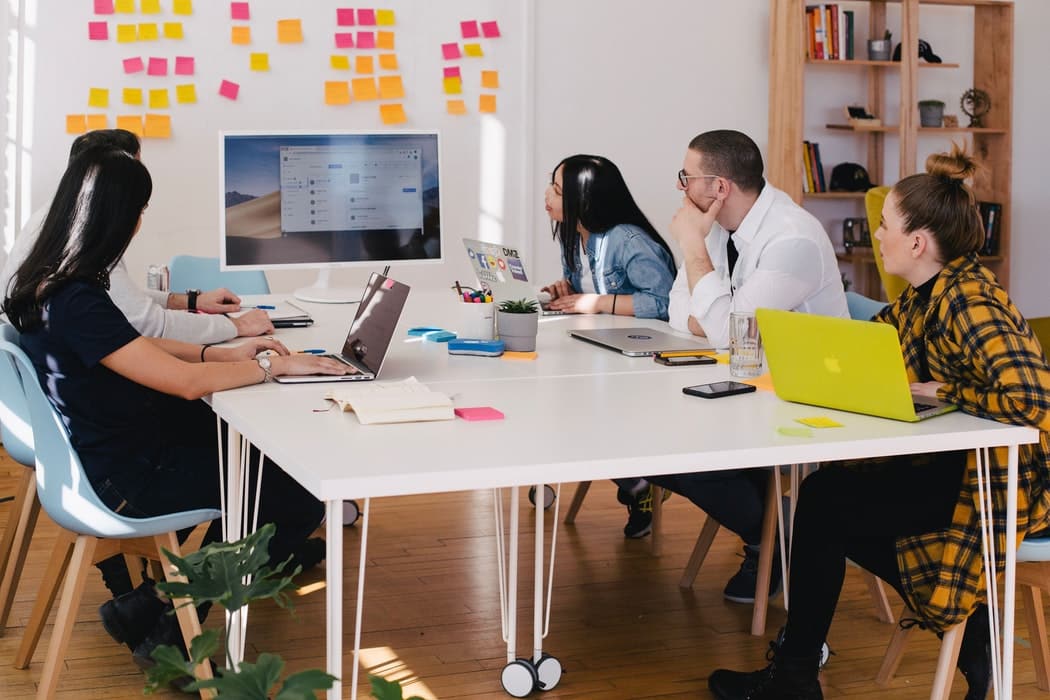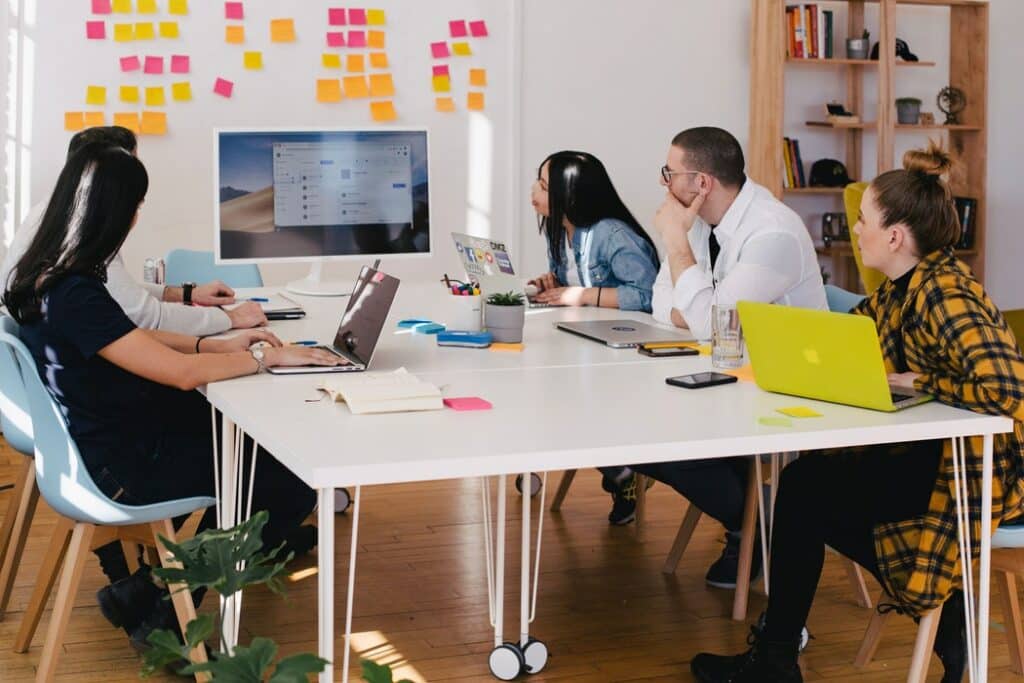 Startup Accelerators
In contrast, startup accelerators are ideal for startups that have already gathered some momentum. That's why startup accelerators are best for startups with a complete cofounding team, a MVP, and that are looking to accelerate their growth (commercialise their product / service).
Accelerator programs usually take place between a few weeks to a couple of months. In that time, they'll give you access to their network, connections, knowledge, and a relatively small amount of funding for your startup.
When looking for an accelerator program, it is crucial to do your research. Identify the program's list of alumni. Who among their startups experienced success? How many failed? Who are in their list of mentors, and what accomplishments do these people have that you think would help you succeed in your business?
Taking the time to find the best-fit startup accelerator for your business is essential. After all, you'll be trusting these people to help your business succeed.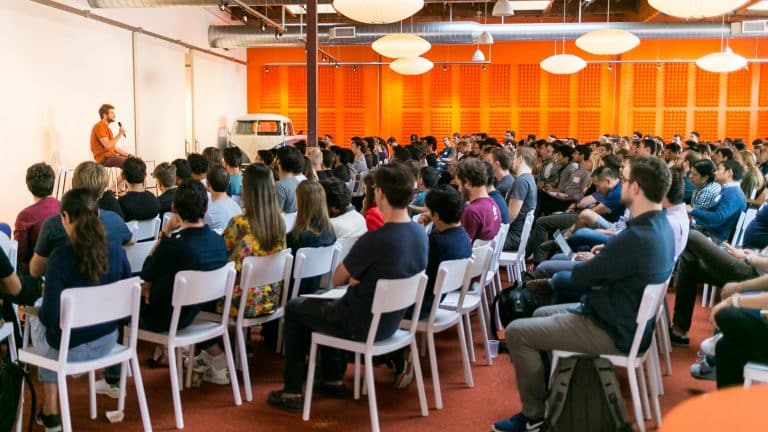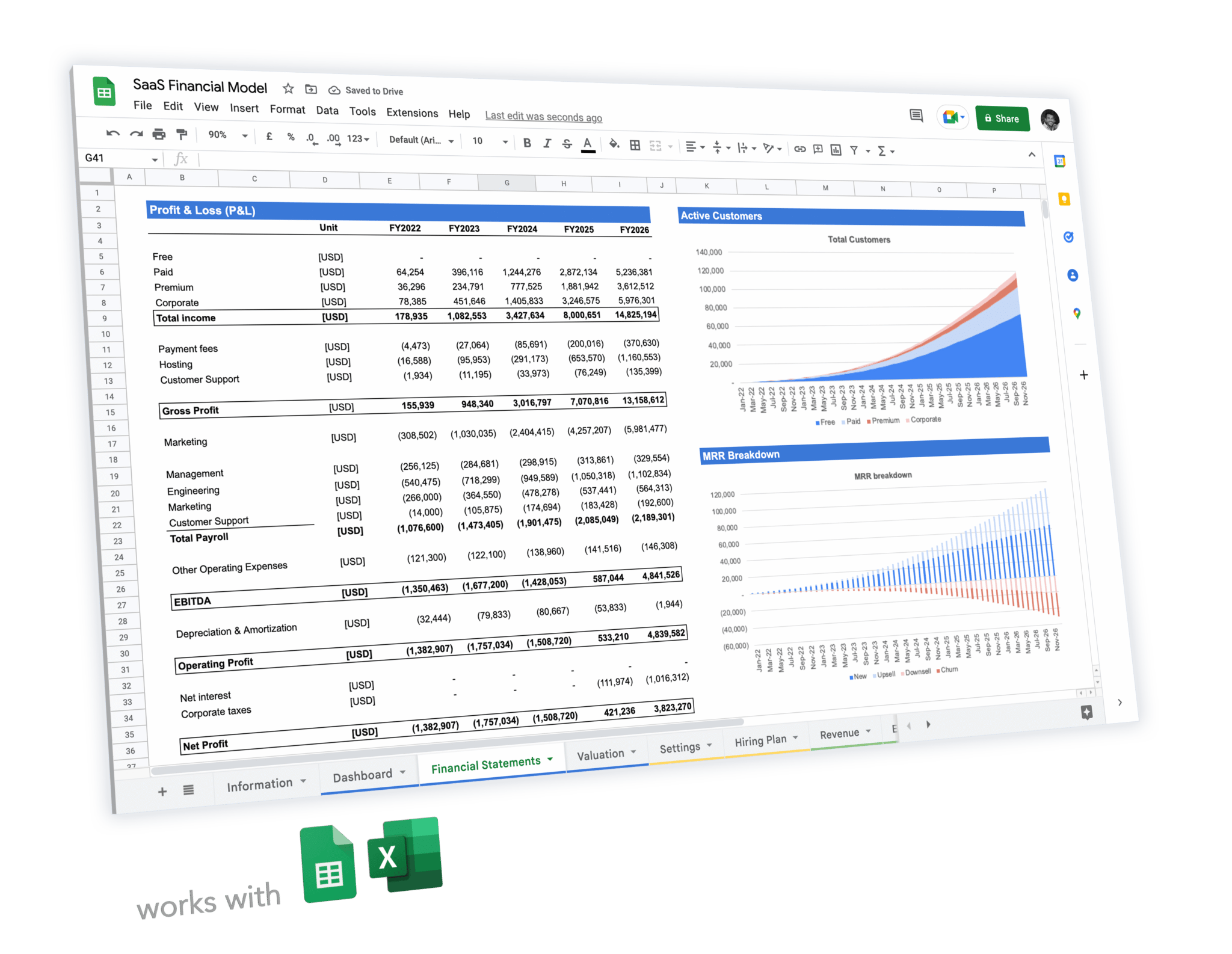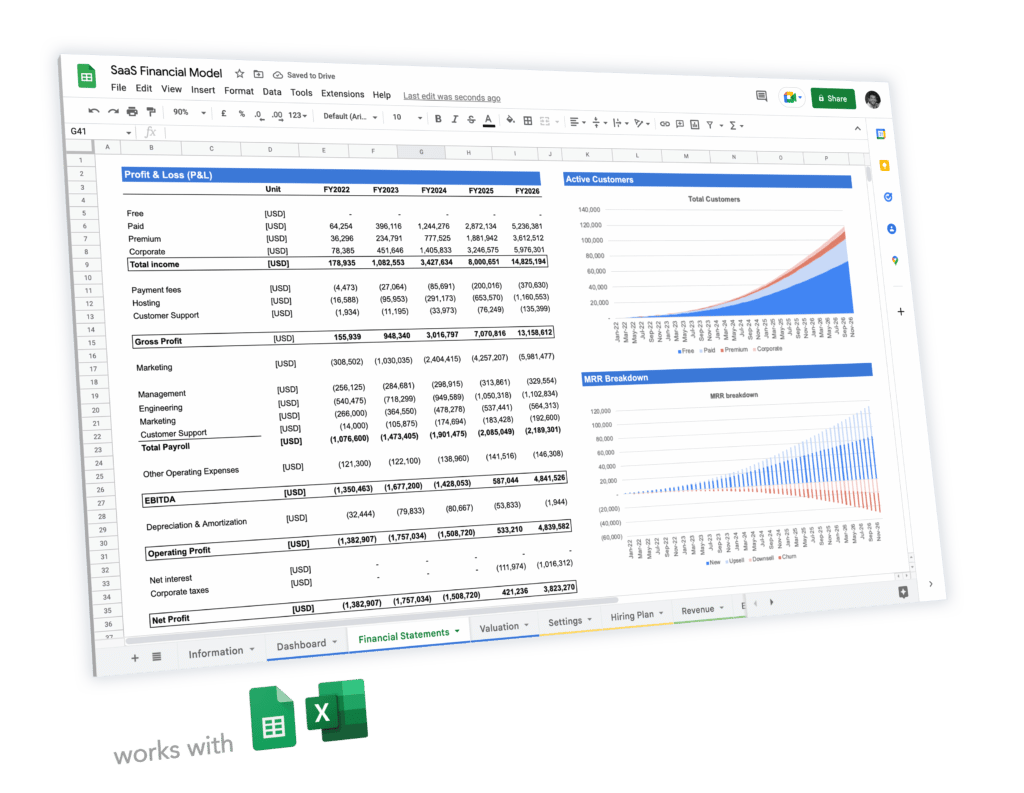 Expert-built financial model templates for tech startups
5-year pro forma financial model
20+ charts and business valuation
Free support


With multiple locations across the globe, Antler is one of the largest startup accelerator worldwide. In Europe, Antler has programs in London, Paris, Berlin, Amsterdam, Oslo and Stockholm.
Their mission is to help founders build successful tech businesses. They do this by incubating startups, then accelerate them to fast track their development in as little as 6 months.
Like any other Antler program worldwide, their accelerator in Amsterdam invests up to €100,000 in return for 10% equity. It also offers a €2,500 monthly allowance for founders.
In addition to seed funding, Antler provides training and mentoring support to founders.


Collider is a startup accelerator that only focuses on Madtech (marketing & advertising tech) and Ecommerce businesses. It does so via a triple collaboration between startups, partner corporations and investors.
Their mission is to find startup companies in the top 10 percentile with the potential to scale their business and deliver impressive investor returns.
Founded in 2013, Collider has accelerated more than 60 startups, both in the UK (where they have another office) and the Netherlands.
Also, each company receives a €100k investment in return for 5-8% equity as part of the program.


Located in the High Tech Campus in Amsterdam, High Tech XL is a startup accelerator which is now fully online. It also has another office in Shanghai through their partner XNode.
Founded in 2015, the accelerator says 60%+ of the startups they've welcomed as part of their accelerator program have survived until today. More importantly, they switched in 2018 to a deep tech focus, partnering with institutes such as the CERN, TNO or Philips.
Their 9-month program is peculiar. Indeed, they select idea-level startups at their "Fasttrackathon" where engineers, physicists, business professionals and other entrepreneurs come to pitch their business idea.
Therefore, High Tech XL is a very intense incubator and accelerator program where it helps startups build MVP and teams from the ground up.
Rockstart is an Amsterdam-based startup accelerator founded in 2011 that empowers founders in 3 sectors: Energy, AgriFood and Emerging Technologies.
Rockstart is undeniably one of the Netherlands' top startup accelerators. Indeed, more than 260 startups have already benefited from Rockstart's accelerator programs to date..!
Successful companies get €135,000 funding as part of their 4-month program.
In addition to funding, companies also receive expertise and mentorship through the collaboration with alumni, corporates and investors.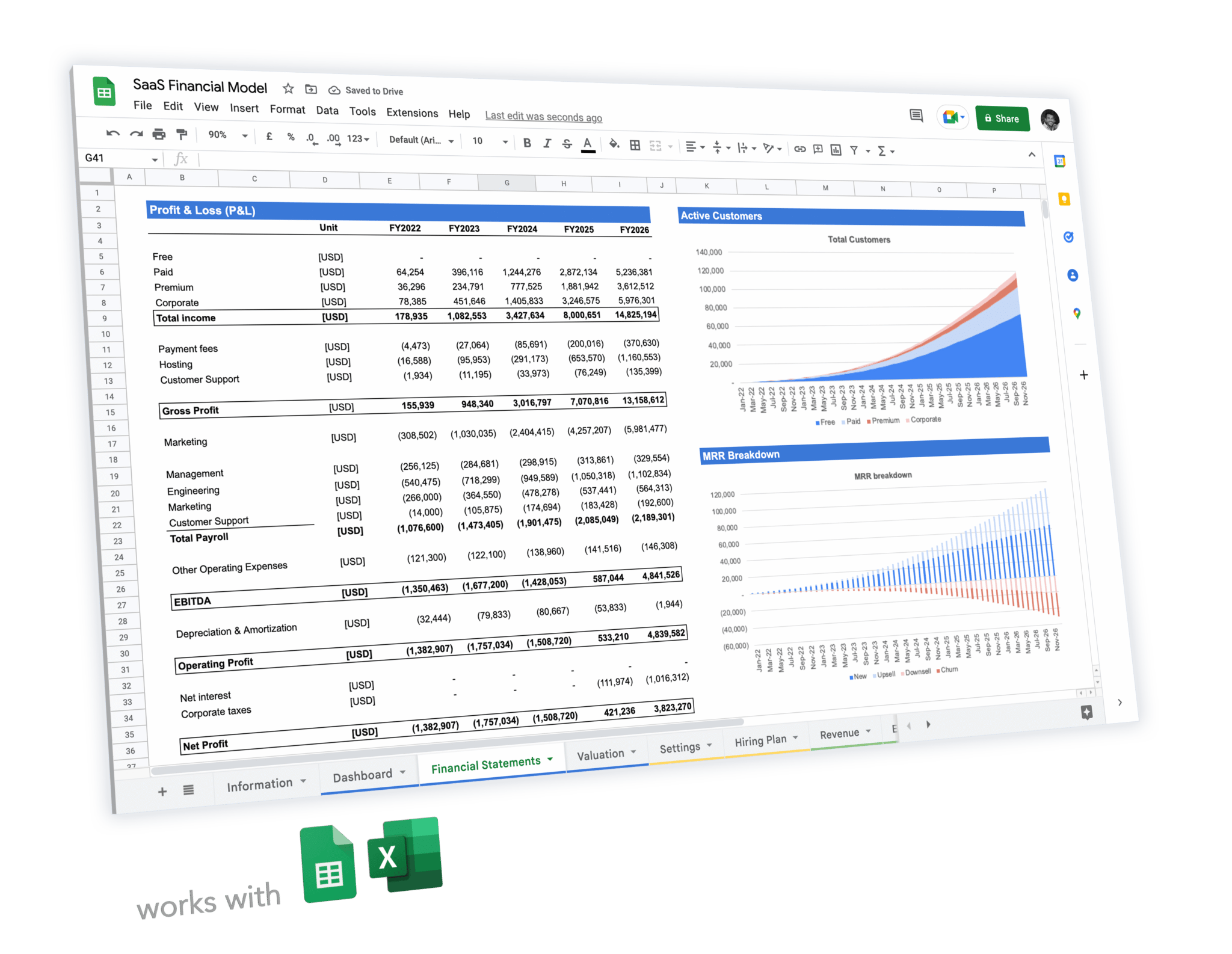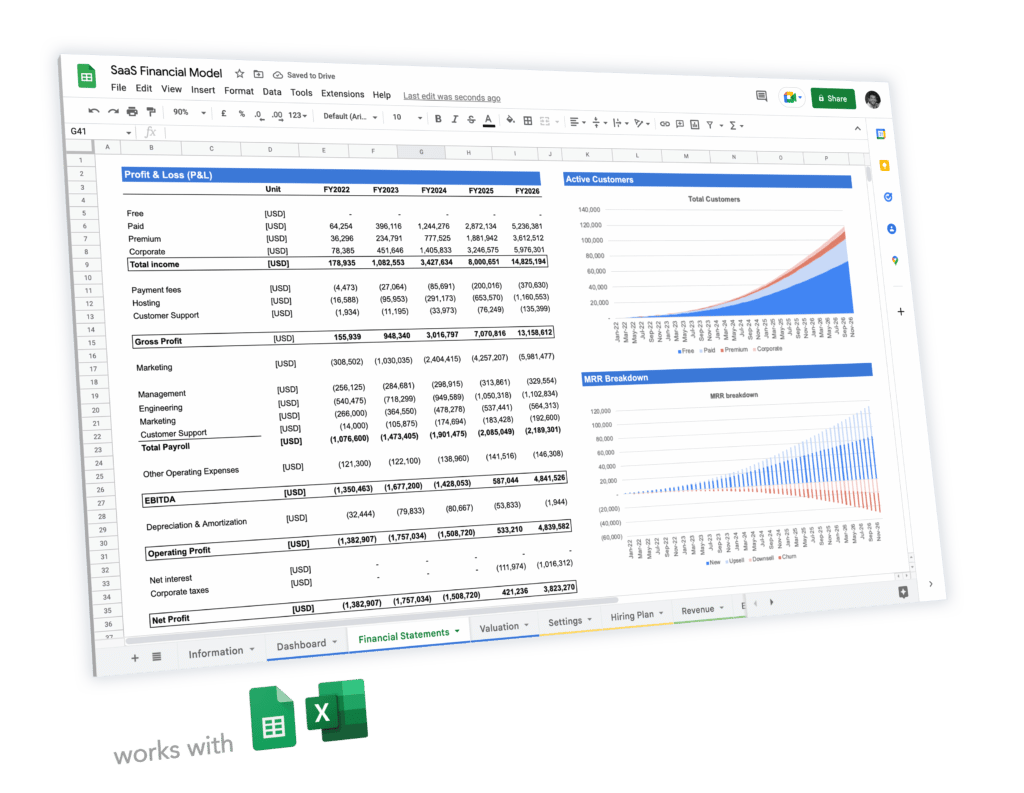 Expert-built financial model templates for tech startups
5-year pro forma financial model
20+ charts and business valuation
Free support

Founded in 2010, Startupbootcamp is one of the world's largest startup accelerator. Indeed, they have accelerated over 1,000 startups to date.
Also, their mentor-driven and industry-focused model has been proven and tested over the years. Indeed, 70% of their graduate companies are still operating today and 64% are already generating revenues.
Although based in Amsterdam, it is currently operating 20+ industry-focused programs across the world in Amsterdam, San Francisco, London, Berlin and many other cities worldwide.
Their program in Amsterdam focuses on Fintech and Cybersecurity businesses.
As part of the 3-month program, startups receive €15,000 seed funding and alsobenefit from in-depth training and mentoring. Startups also get additional support after graduating from their unparalleled alumni network.


Founded in 2006, Techstars is similar to Startupbootcamp. Indeed, it's another of the world's largest startup accelerator: it has accelerated over 2,600 companies to date. Also, it runs industry-specific programs in each of its hubs worldwide.
Their chapter in Amsterdam focuses on Fintech companies and is backed by ABN AMRO.
In addition to €100,000 seed funding businesses also benefit from a 3-month intense program with mentoring, workshops and access to potential investors at networking events.

Utrechtinc is another of Netherlands' top startup accelerators. Indeed, over 250+ startups have gone through one of its programs.
Actually, it offers both an incubator and an accelerator program. Although both programs run for 10 weeks, they cater to 2 very different group of businesses:
The incubator (Validation program) is for early-stage founders that need support to develop their MVP and/or validate their business idea from a market or technical standpoint
The acceleration program instead offers startups support to scale up and grow faster
Although both programs don't offer any guaranteed funding, the acceleration program eventually leads up to the opportunity to pitch Rabobank's own VC fund (Rabo Pre-seed Fund) to get €68.000 funding for the most successful startups.
WorldStartup is an international startup accelerator based in Amsterdam that supports entrepreneurs to build and scale impact-driven and sustainable businesses. They do so by providing financial, mentoring, access to investors and potential corporate customers.
Since its inception in 2015, WorldStartup has evolved and now offers multiple tailored programs aimed at different companies and purposes:

YES!Delft is one of the oldest startup incubator worldwide. Indeed, they have been around since 2005..!
Although we have included YES!Delft in this list, they aren't strictly speaking a startup accelerator but an incubator instead. For a full comparison of accelerators vs. incubators, get a refresher by reading our article there.
To date they have successfully accelerated 160 startups with 73% of these companies still actively operating in the Netherlands.
One of the best thing about YES!Delft is that they don't require you to give away equity to participate: indeed they are a non-profit organisation.
More Free Resources For Dutch Startups
We have lots of free resources for Dutch startups. Have a look at our articles below: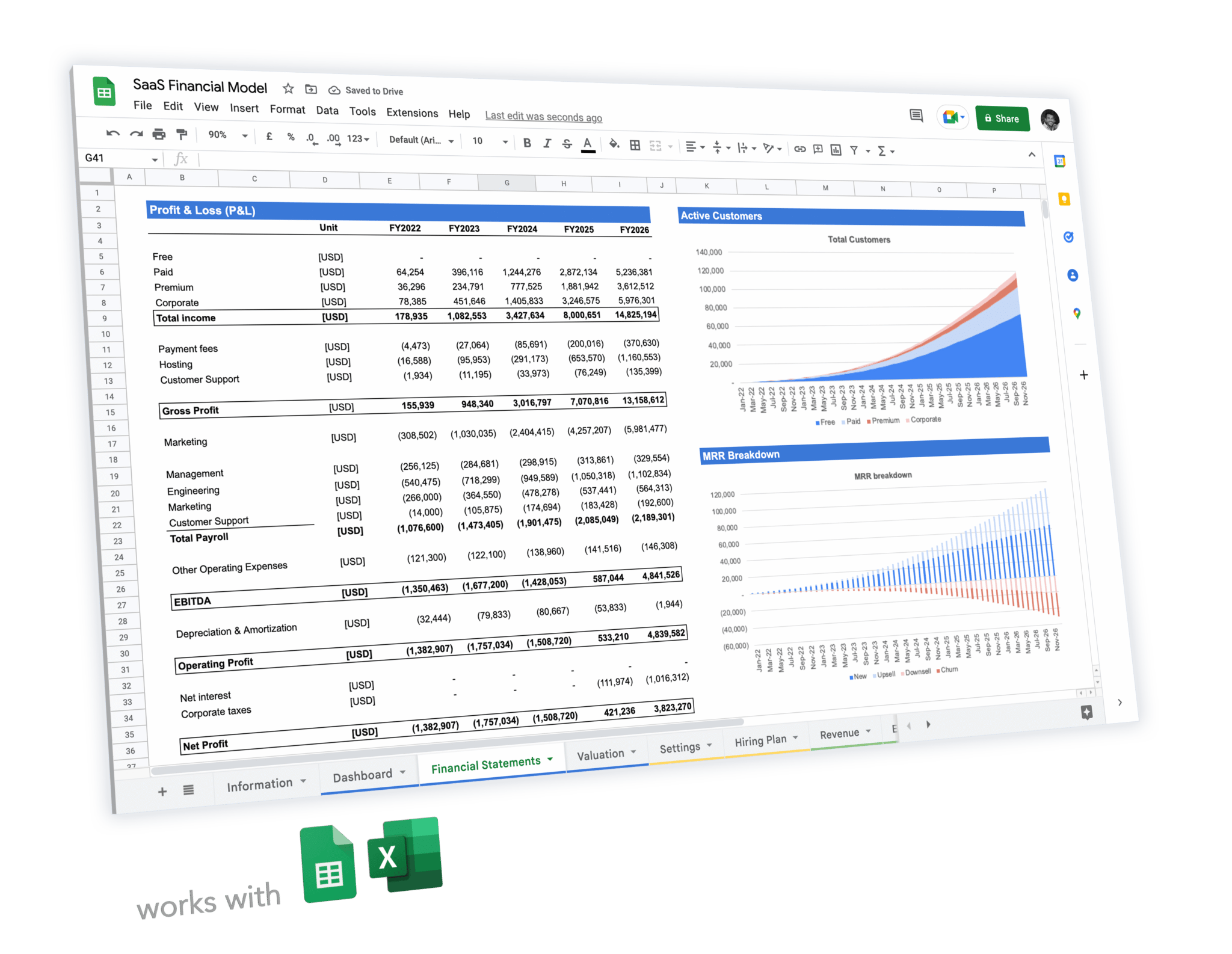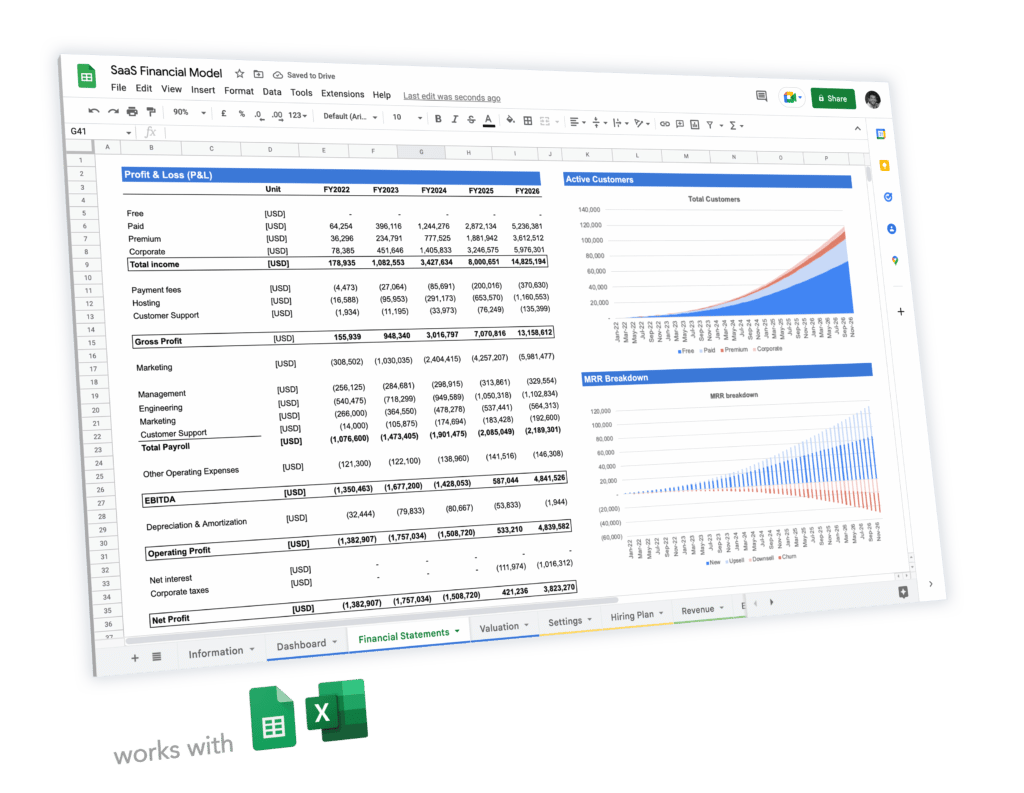 Expert-built financial model templates for tech startups
5-year pro forma financial model
20+ charts and business valuation
Free support