New Zealand's Top 10 VCs For Tech Startups [2023]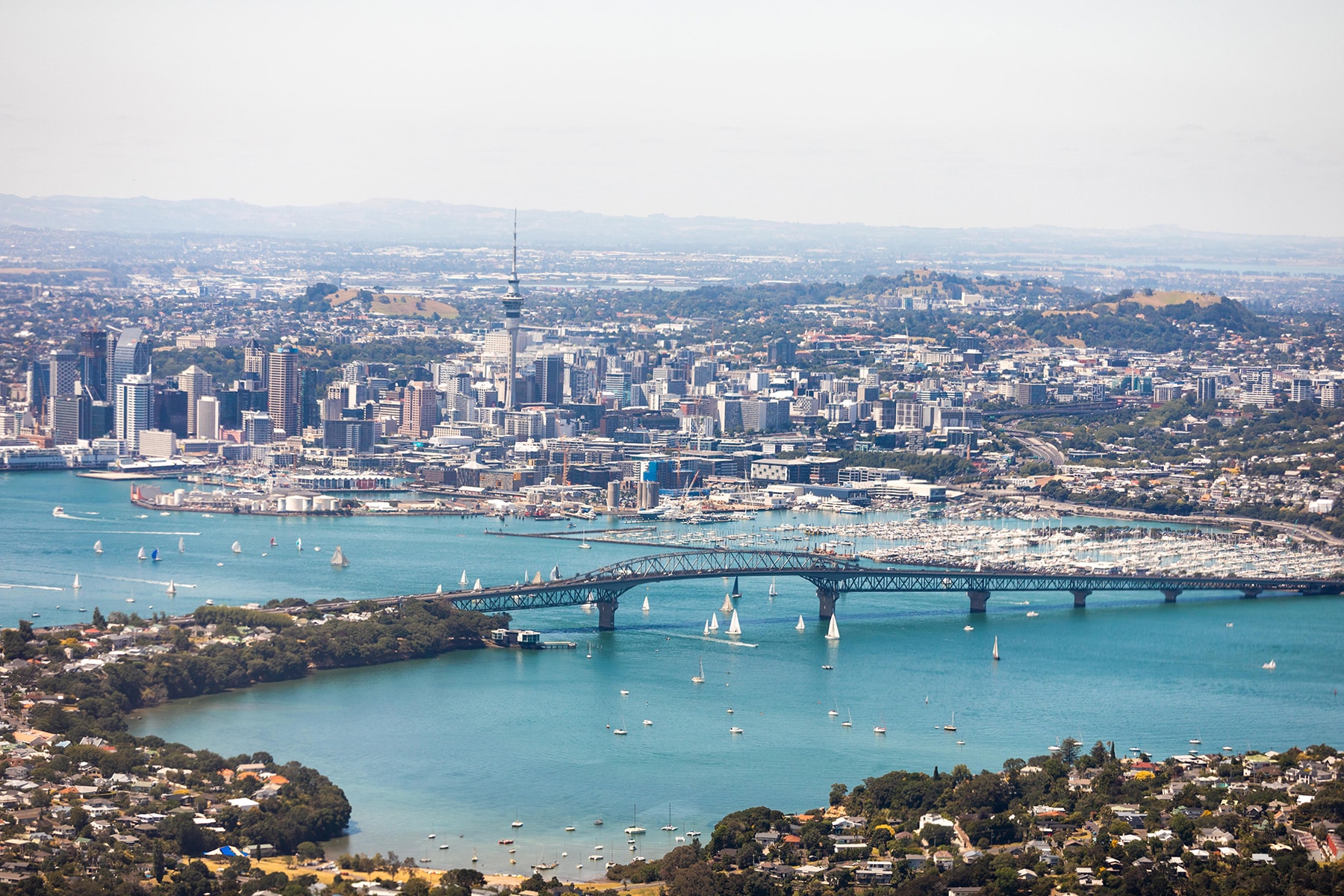 Although relatively still young, New Zealand's VC ecosystem is flourishing. In the first half of 2021, New Zealand's VCs together invested in total $60 million, up 60% vs. the same period in 2020..!
In addition to funding, New Zealand's VCs often also offer founders valuable support for hiring, product development, sales and marketing.
In this article we have listed our top picks for the best venture capital firms (VCs) in New Zealand. So, if you haven't yet started to reach out, here is a good place to start learning about them.
Note: this article is part of a series where we present you the top Venture Capital firms across the world. Have a look at the complete list here.
Looking for New Zealand's top startup incubators and accelerators instead? Check out our ranking here.
New Zealand's Top 10 Venture Capital Firms
Here's a summary of our top 10 picks for New Zealand's best VCs for tech startups (in alphabetical order):
| Name | Sector focus | Round | Investment size | Investments |
| --- | --- | --- | --- | --- |
| Aera VC | Green tech, Climate tech | Seed to Series A+ | Undisclosed | 24 |
| AirTree Ventures | Technology | Seed to Series A+ | $200K-$20M | 104 |
| Blackbird Ventures | Technology | Seed to Series A | $30K-$5M | 187 |
| Cure Kids Ventures | Healthcare | Seed | Undisclosed | 15 |
| Impact Enterprise Fund | Clean Energy, Agri tech, Edtech, Healthtech | Seed to Series A | Undisclosed | 9 |
| Movac | Technology | Seed to Series A | Undisclosed | 35 |
| NZ Growth Capital Partners | Technology | Seed to Series A+ | Undisclosed | 8 |
| Pacific Channel | Deep tech, Green tech | Seed to Series A+ | Undisclosed | 34 |
| Powerhouse Ventures | Cleantech, Greentech, Agritech, Healthtech, Digital | Seed to Series A+ | $1M – $5M | 15 |
| Zino Growth Fund | Technology | Series A, A+ | $1M – $2M | 4 |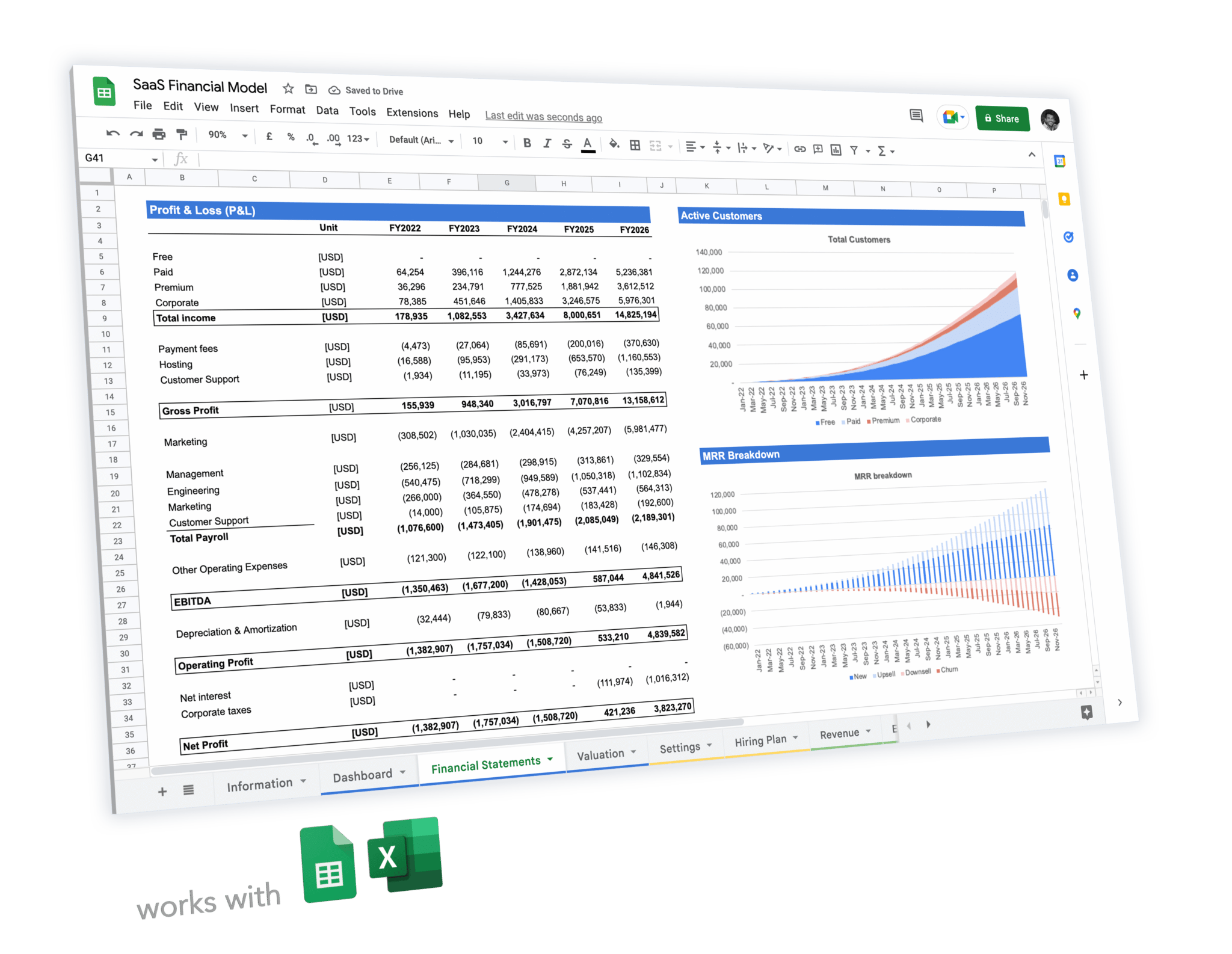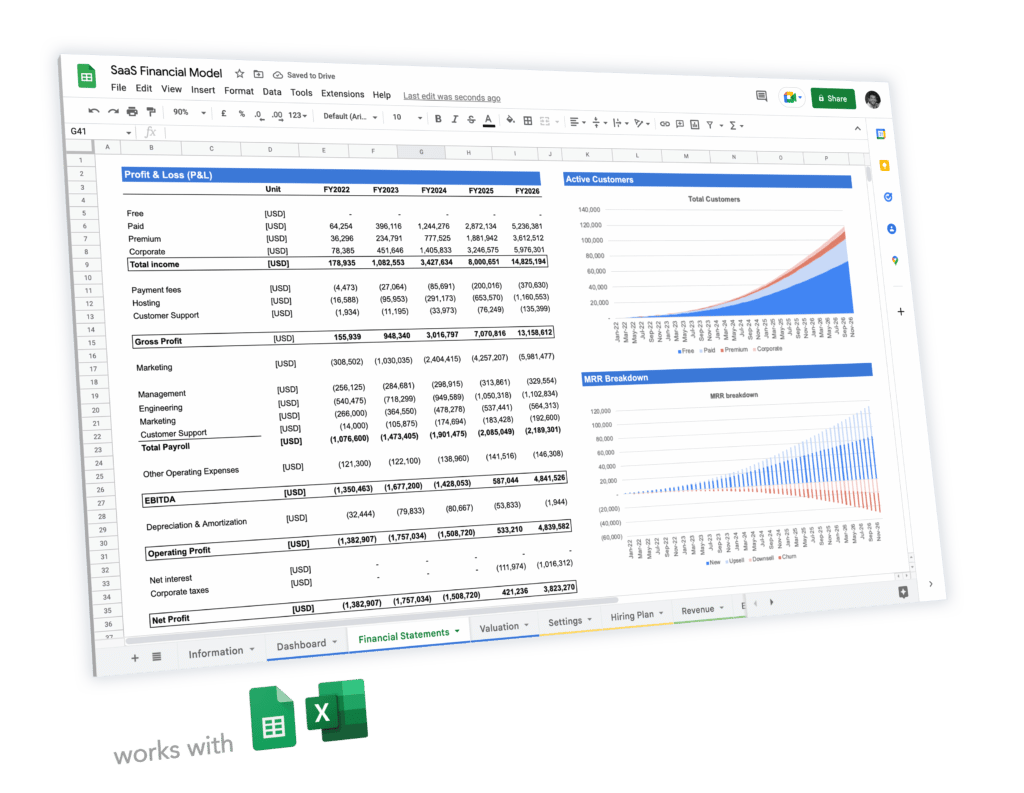 Expert-built financial model templates for tech startups
5-year pro forma financial model
20+ charts and business valuation
Free support
Aera VC is an early-stage growth fund investing in deep technology ventures that focus on accelerating the world towards a sustainable future.
The VC believes that sustainability is the most significant investment opportunity and targets Green Tech and Climate Tech-focused startups and high-growth companies.
Before investing in any company, Aera VC examines whether the idea the company is pursuing will transform the status quo towards a fundamentally better outcome for society and the planet.
AirTree Ventures is a Venture Capital firm that invests in the most ambitious startup founders within the technology sector.
The VC firm helps portfolio companies recruit key roles and hire talented candidates. Portfolio companies receive advice on organization design, employee experience, and employee compensation strategies.
Founders have also access to a network of people who understand the process of building startups to scale and growth stages. AirTree Ventures executive forums allow founders to connect with experts and technology leaders to help them through challenges.
The VC firm invests in seed-stage and growth stages, and their initial investment is in the range of $200K to $20M.
Blackbird is a VC firm that backs early stage technology-enabled ventures with initial investments anywhere from $30,000 for seed stage, and up to $5M for Series A startups.
Ideally, they aim to invest right at the beginning of a company's life before producing a product or revenue. Blackbird supports deep-tech areas such as healthcare technology, robotics, autonomous vehicles, and alternative protein.
In addition to New Zealand, the VC firm also invests in founders with solid connection to Australia.
Cure Kids Ventures invests in seed-stage companies that focus on innovations for improving childhood health. The investment fund helps the portfolio companies realize the commercialization of products and services that have the potential for benefiting child health. They have made investments in products and services covering medical devices, medications, diagnostics, health information, and healthcare delivery systems.
As a predominant investor in the New Zealand seed and early-stage healthcare and biotech sector, the investment fund provides portfolio companies with industry-specific expertise and access to industry networks.
Their team has global industry experience and a highly desired blend of skills in early-stage company development.
Impact Enterprise Fund invests in New Zealand's businesses that provide tangible societal and seeks to deliver market-rate financial returns. The investment fund offers seed and Series A companies access to growth capital.
Typically, the fund invests in Clean Energy, Agritech, Edtech, and Healthtech companies.
Alongside financial investments, the VC firm supports enterprises by providing access to operational and strategic expertise.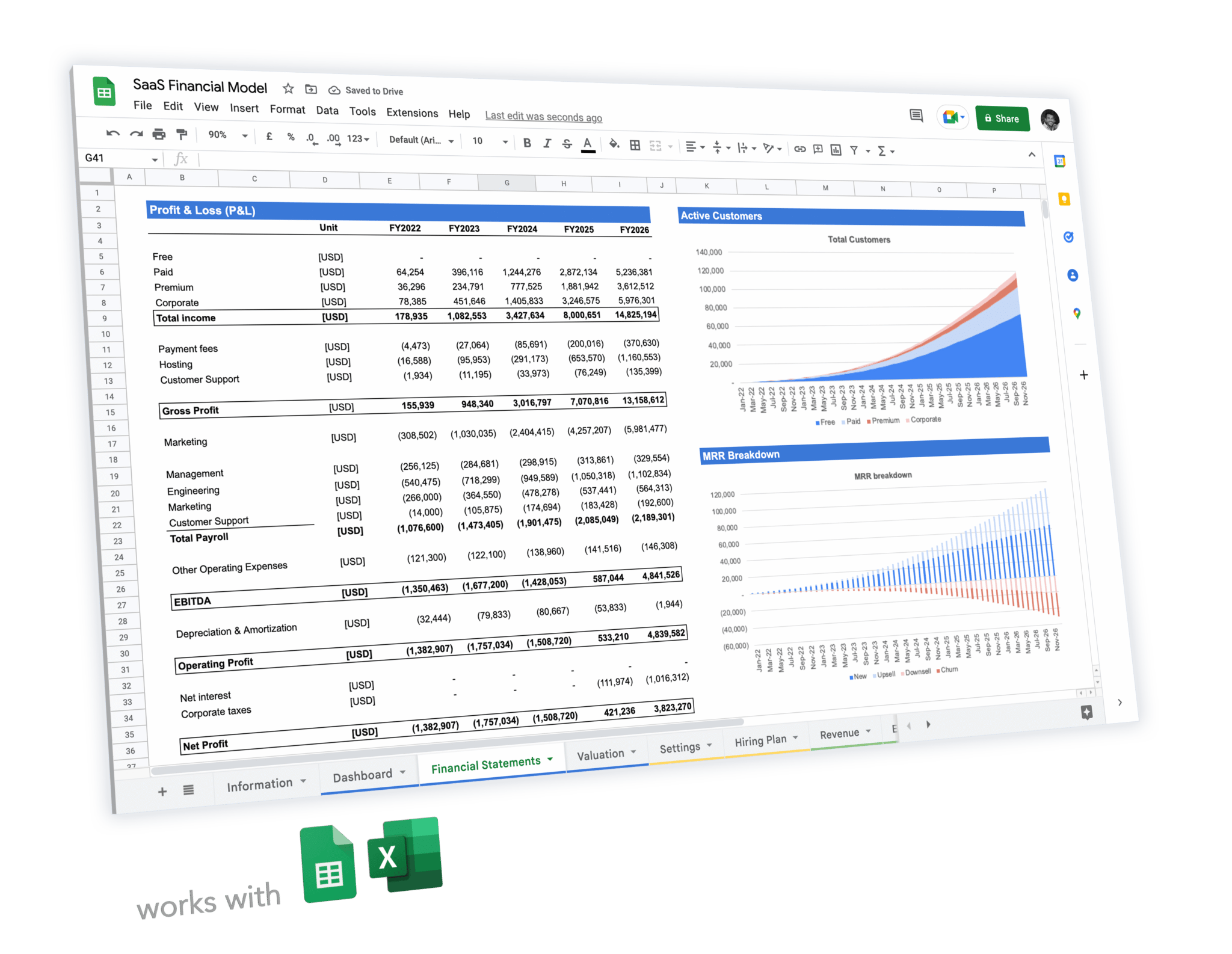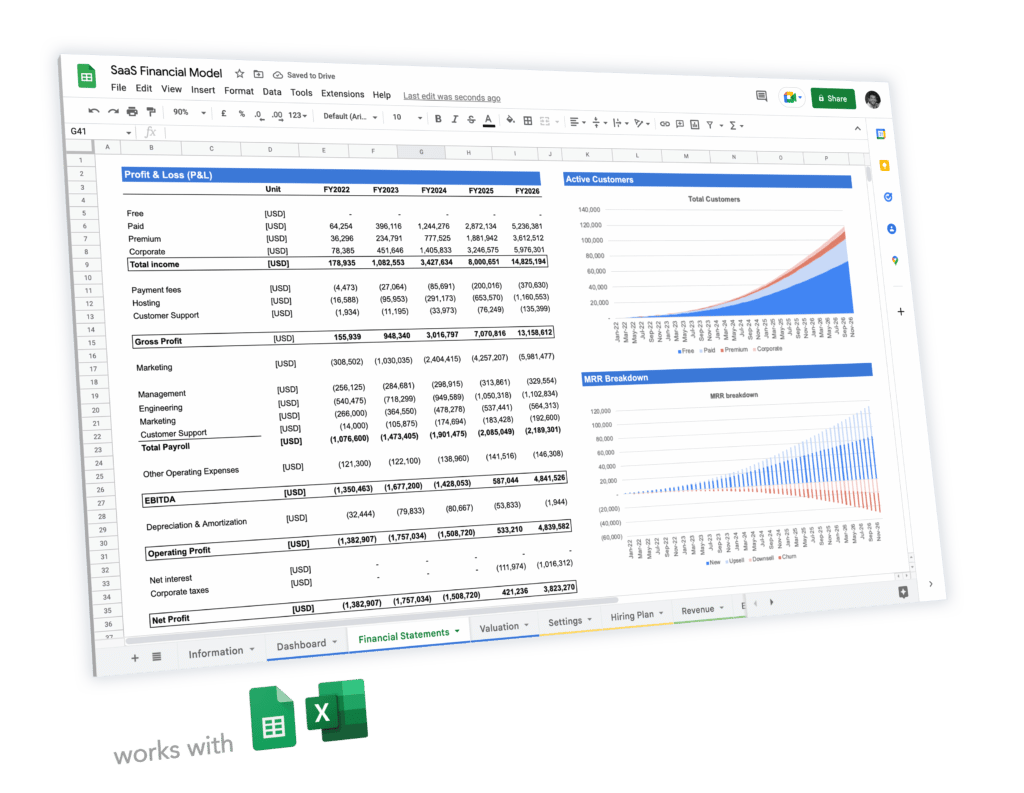 Expert-built financial model templates for tech startups
5-year pro forma financial model
20+ charts and business valuation
Free support
Movac is an investment company targeting seed to Series A technology companies. The firm provides investee startups long-term partnership and stands beside them in good and bad times.
They seek opportunities for multiple rounds of capital investing and work towards building relationships that work for the long haul.
The VC firm prefers leading rounds and taking board positions. Besides, they link their portfolio startups to a network of technology leaders, business, and investment experts.
NZ Growth Capital Partner backs innovative technology startups and investors to become excellent companies and providers.
The VC firm supports New Zealand early-stage businesses and enables them to develop and foster a vibrant and self-sustaining investment ecosystem.
Therefore, they have designed two investment vehicles, Elevate and Aspire funds.
Established by the New Zealand Government in 2002, the investment fund undertakes a range of market development initiatives that include sponsorships and different support programs. They also host invaluable events where portfolio companies network and meet like-minded entrepreneurs.
Pacific Channel invests in Deep tech and Green tech companies committed to solving complex problems and creating a better future. Typically, they look for companies focusing on developing novel scientific or engineering innovations to solve substantial global challenges.
The VC firm backs these companies across the business growth lifecycle, enabling them to create meaningful global impact and value. Since its inception, the investment firm has provided portfolio companies access to growth funding, business management expertise, and invaluable networking opportunities.
Powerhouse Ventures invests in Greentech, Agritech, and Cleantech sectors. The VC fund targets breakthrough technologies and supports bold founders that focus on those emerging technologies. Typically, Powerhouse Ventures takes a systematic approach to develop an outstanding business with the potential to compete on a national and international scale.
The investment fund maintains a close relationship with universities and seeks to invest in research presented to them. They provide portfolio companies access to sources of capital to finance the businesses as they develop and mature into profitable ventures.
Zino Ventures is an investment fund launched in September 2016 and focuses on empowering New Zealand technology companies to expand to Chinese-speaking markets. The investment firm backs investee companies with an initial growth funding of between $1M and $2M.
They prefer investing at Series A and Series B companies with an existing product or service validated in New Zealand and offer a unique proposition for the Chinese-speaking markets.
Therefore, Zino adds value to the different investment opportunities by working with the investee company's management to identify viable Chinese markets. They apply financial resources and deep domain expertise in pursuing expansion strategies.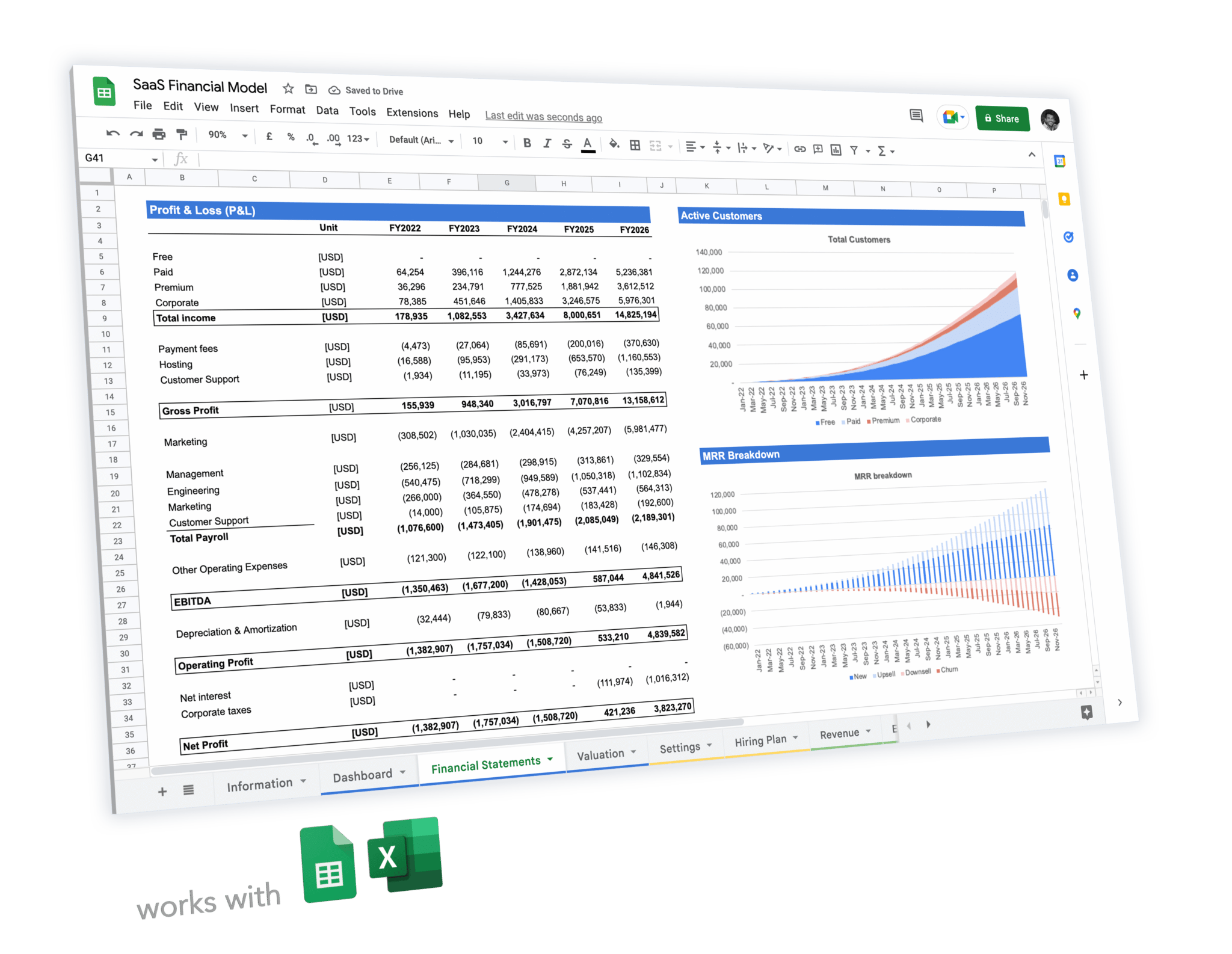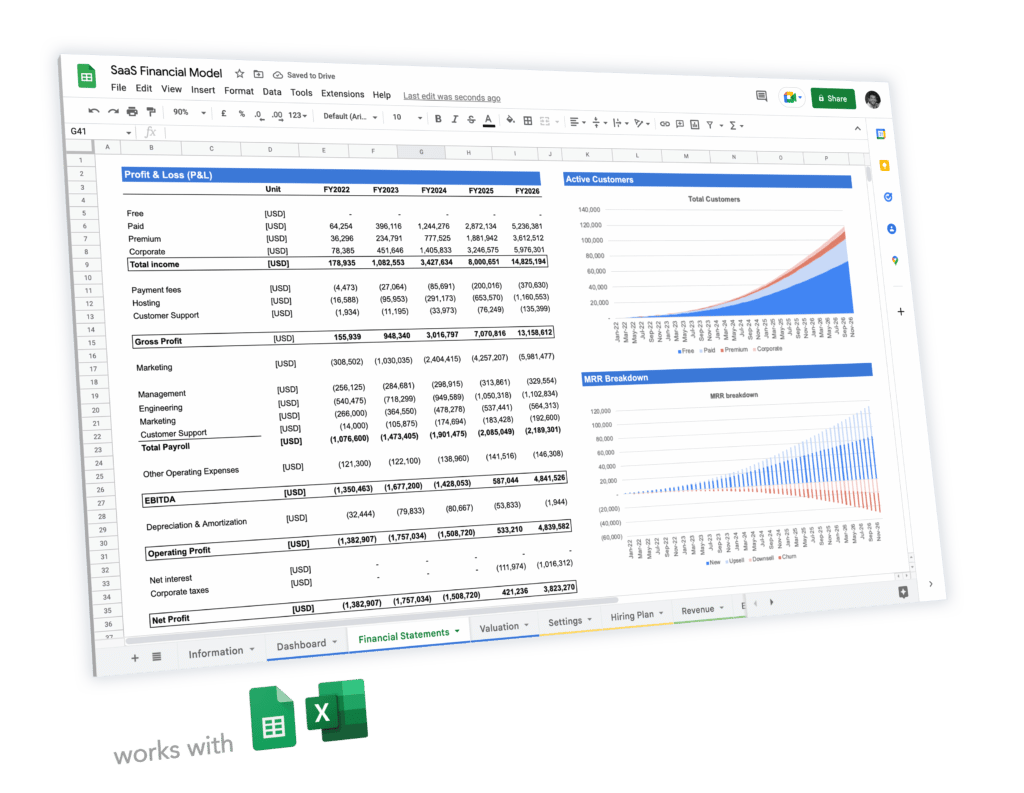 Expert-built financial model templates for tech startups
5-year pro forma financial model
20+ charts and business valuation
Free support