Are you building a pitch deck for your startup? Make sure to include in your pitch deck a strong team slide showing investors you have the best team to execute your plan!
In this series of articles we show you how to create a stunning pitch deck for your startup.
The Team slide explained
The team slide is undeniably the most important slide of your pitch deck: investors invest in great teams before anything else. You might have the best product, execution is arguably the hardest part of any startup.
The team slide can either include only the co-founding team, but also include key professionals and/or advisors as well.
As a rule of thumb, your team slide should not include more than 5 team members. So only include non co-founders / non-management professionals if it really makes sense from a business perspective. For example, if your business is heavily dependent upon marketing and no co-founder is CMO, include your CMO.
For the team members' details, keep it simple: name, position, years of experience and/or previous companies is more than enough.
Note: add a clickable link to the respective Linkedin profiles so investors can refer to a more exhaustive resume for your team members.
What about advisors?
Also, only include advisors if they are relevant to your industry. Do you have angel investors with significant experience who advise you on strategy? For instance, a PhD who acts as advisor to your Health Tech marketplace startup (on regulation matters for instance)?
Same rule for advisors here: try to limit advisors to 5 people maximum. Avoid careless name dropping: make sure your advisors are effectively advisors (and not just investors) as investors may reach out to them at some point in the future.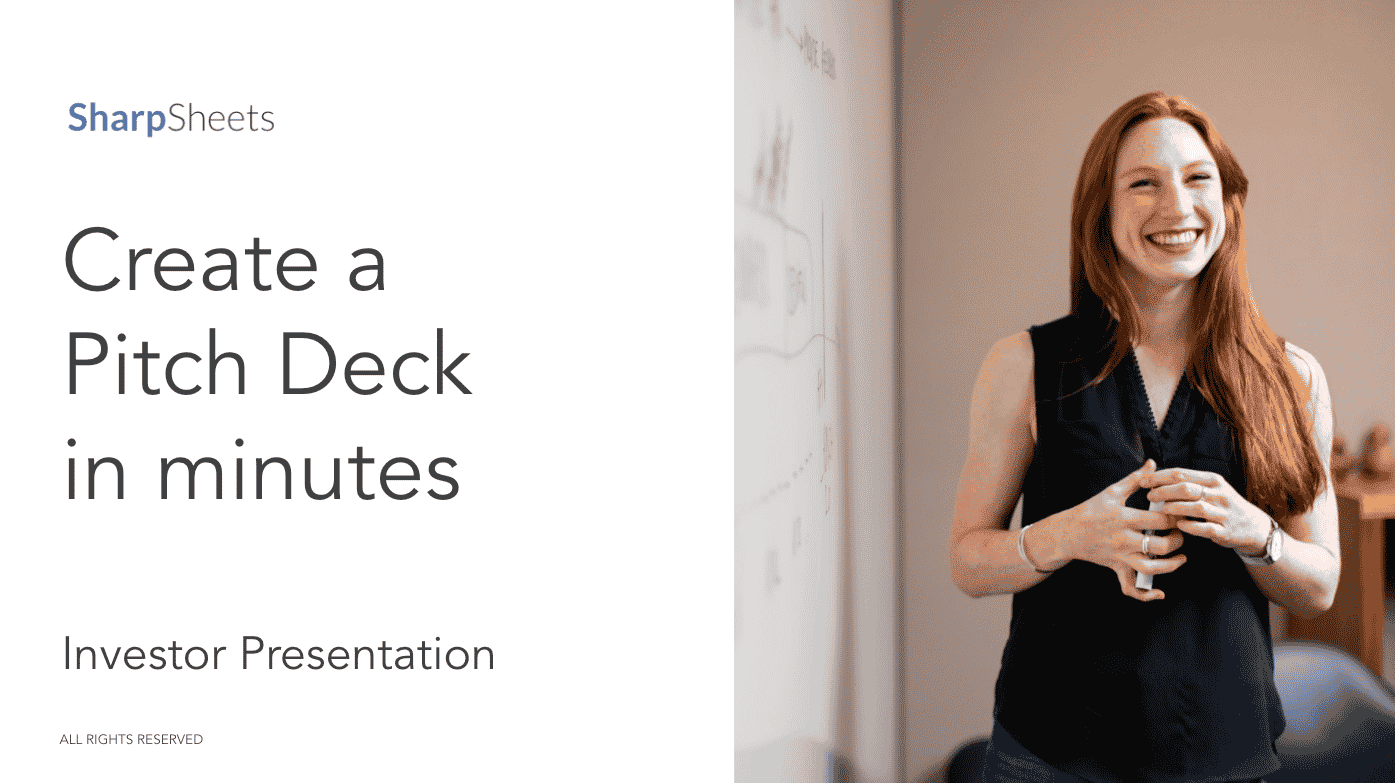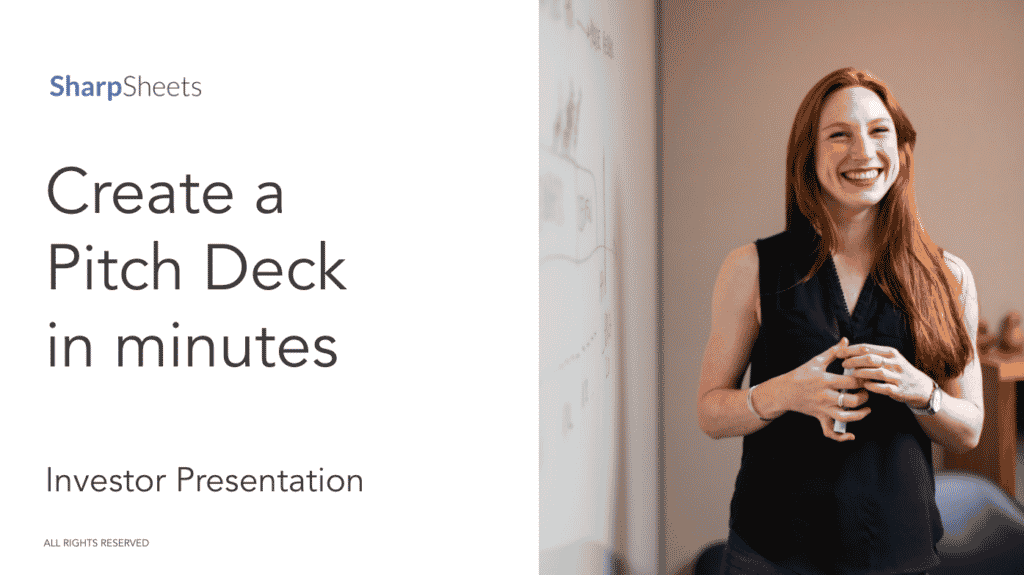 Download Free Preview
✓ Fully editable presentation
✓ 150+ slides
A Few Examples Of Our Pitch Deck Team Slides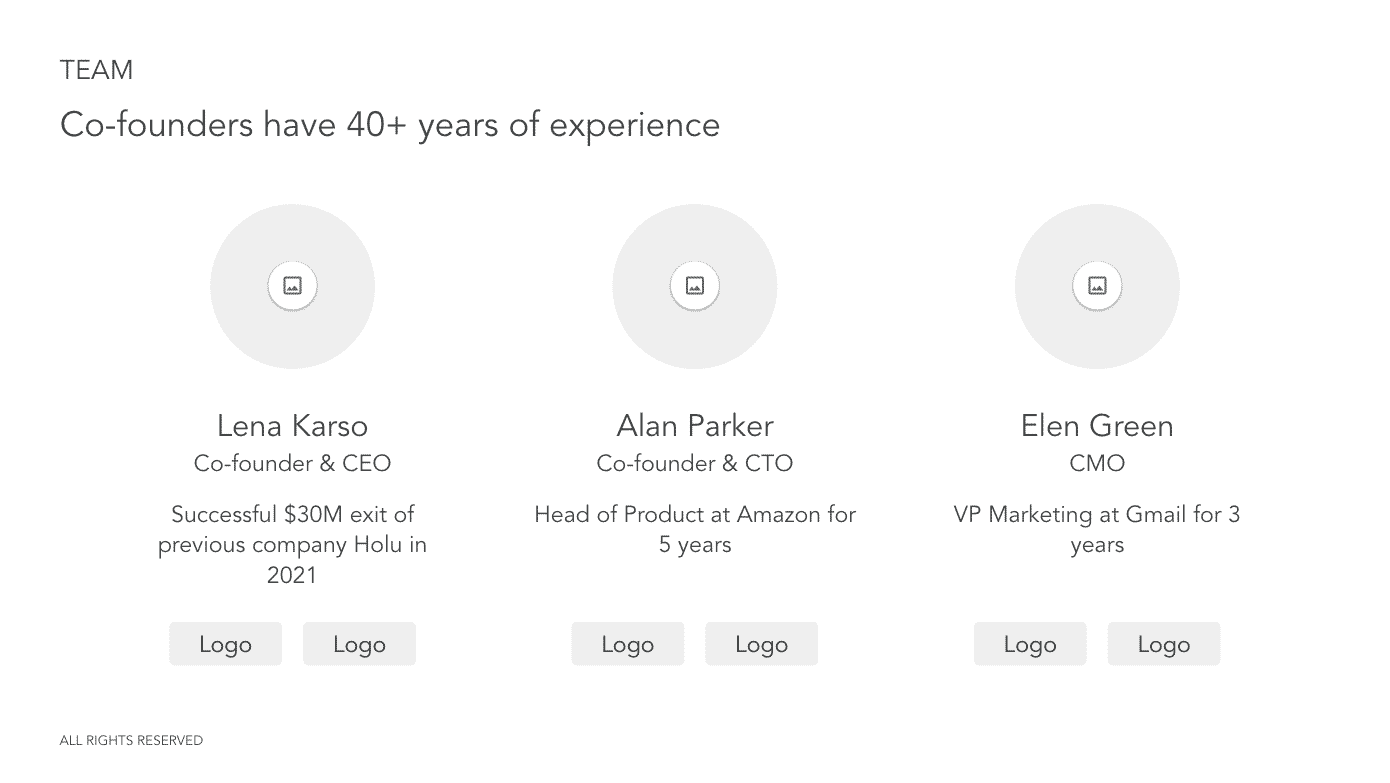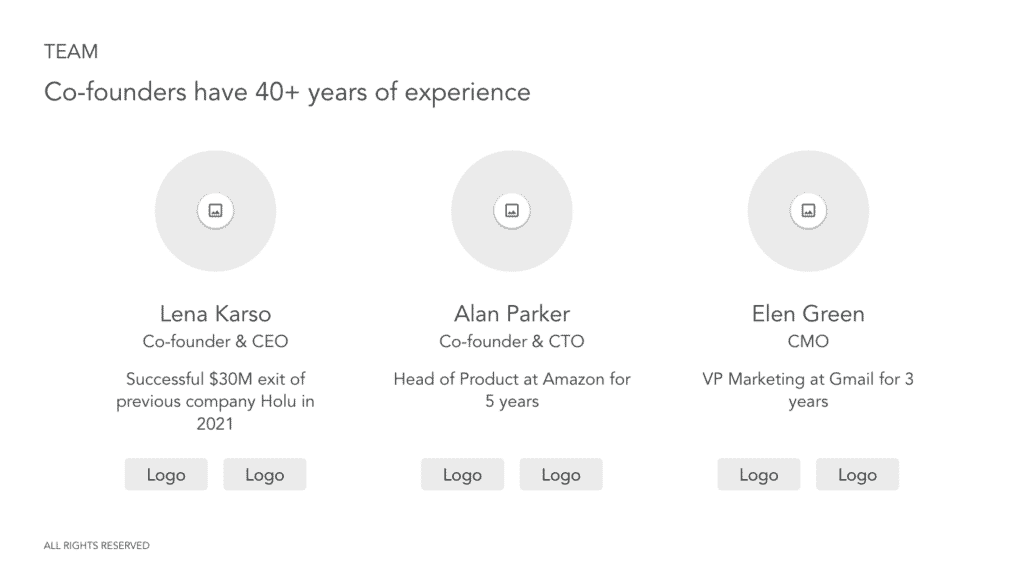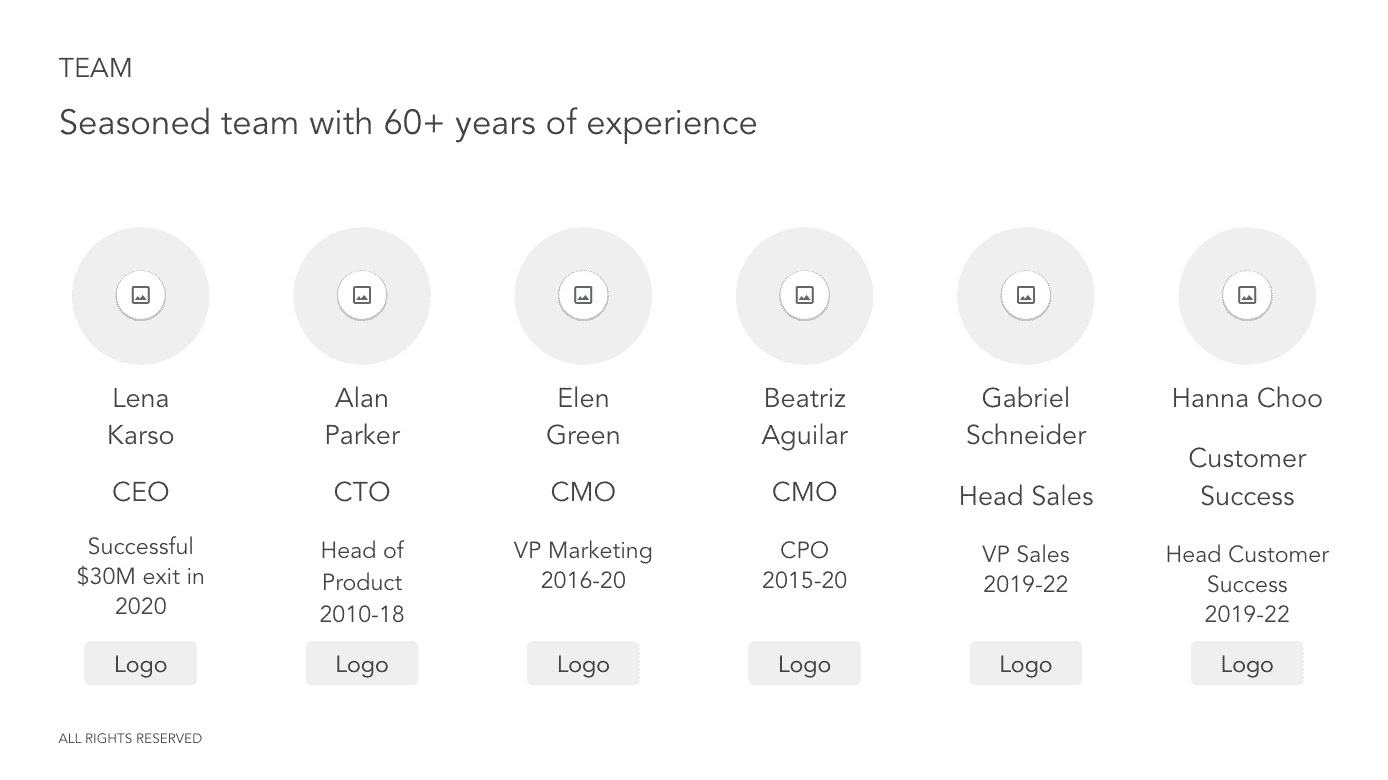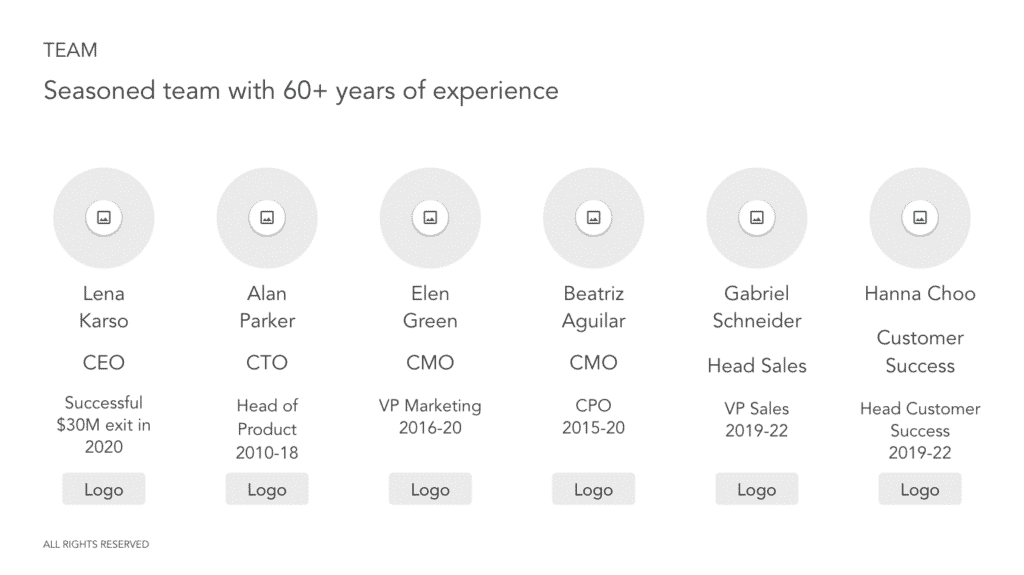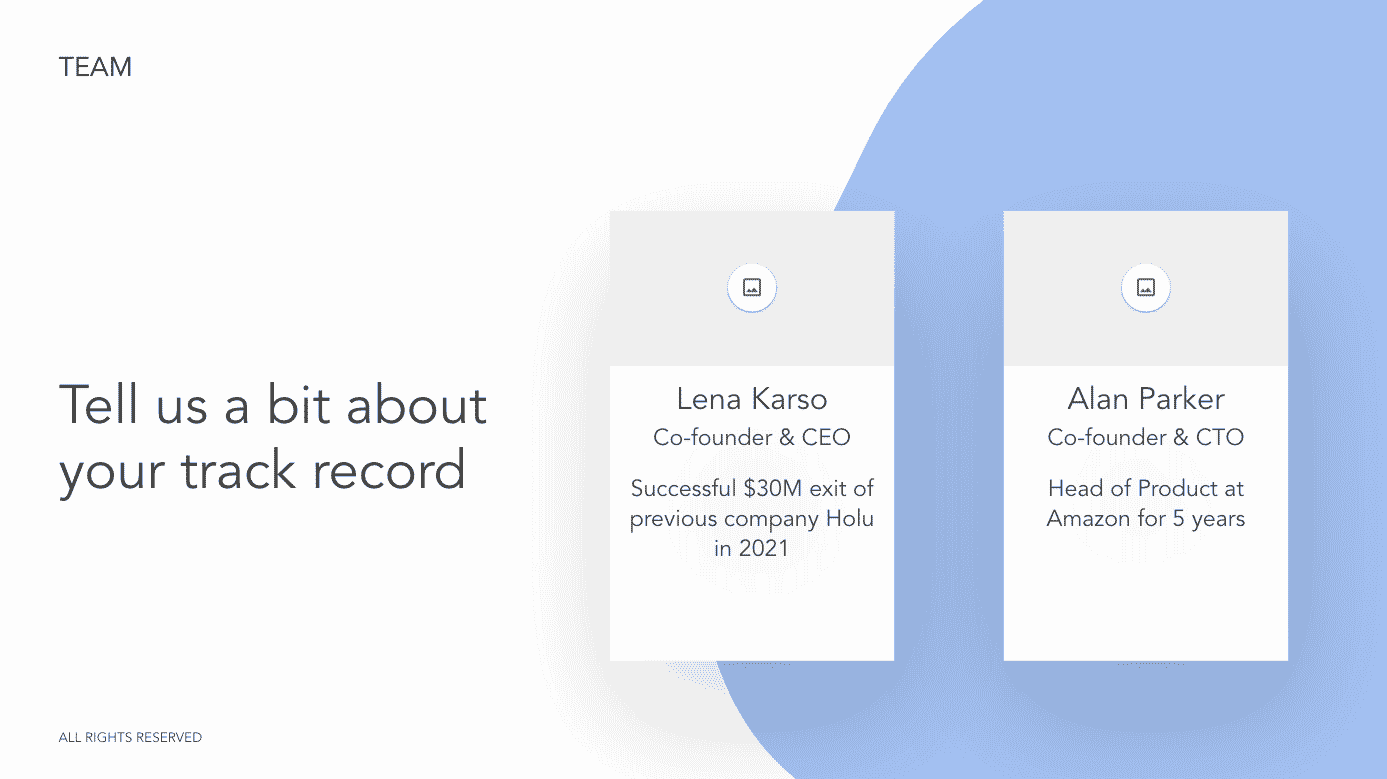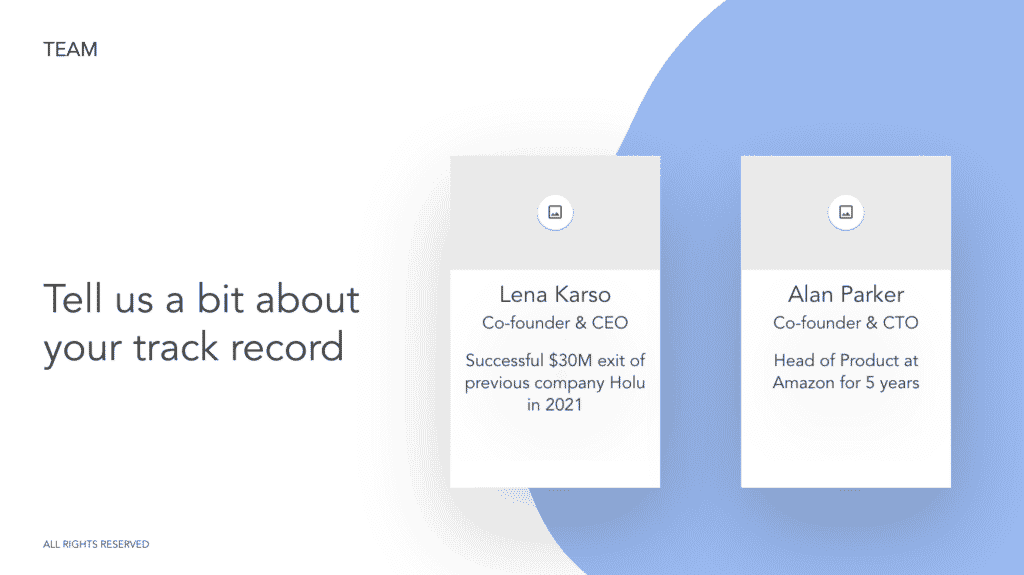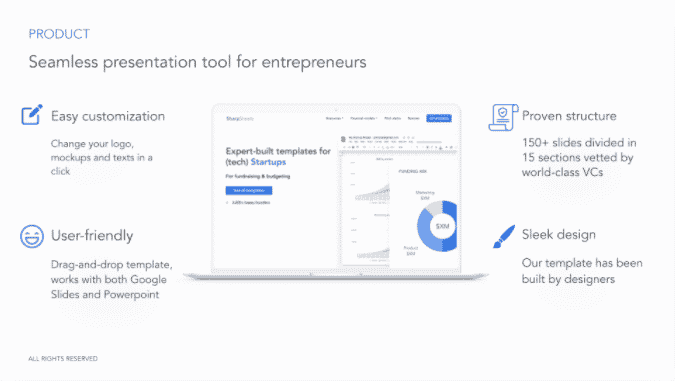 Need a Pitch Deck?