Are you looking for capital and/or mentorship for your startup? Beyond funding, Romania's startup accelerators and incubators also offer founders incredible valuable support for product development, sales and marketing.
Whether you are looking to find a co-founder, build your MVP and/or get the seed money you need to scale up, accelerators and incubators are the way to go.
In this article we have listed our top picks for Romania's best startup accelerators and incubators. So, if you haven't yet started to apply, here is a good place to start learning about them.
This article is part of a series where we present you the top startup incubators and accelerators across Europe. For Eastern Europe, check out our rankings for Ukraine, Estonia, Hungary, Slovakia, Lithuania, Estonia, Czech Republic and Poland.
Romania's Top 10 Startup Accelerators & Incubators
Here's a summary of our top 10 picks for the best startup accelerator and incubators in Romania:
Name
Accelerator or incubator?
Program length
Investment size
Sector focus
Techcelerator
Accelerator
3 – 6 months
€80,000
(in average)
Fintech, Deep Tech, AI
The Spinoff
Incubator
7 weeks
€50,000
Sector agnostic
Early Game
Accelerator
4 – 6 weeks
€200,000 – €3.5 million
Technology
Spherik Accelerator
Accelerator
3 months
€150,000 – €1M
(in average)
Banking, Consulting, Finance, Education
Risky Business
Accelerator
Not disclosed
Up to €100,000
Student focused
Impact Hub
Accelerator
3 months
€300,000
Green Tech, Eco-Innovation
Innovation Labs
Accelerator
7 months
Varies *
Sector agnostic
Carbon Incubator
Incubator
Undisclosed
$50,000
Gaming
StepFwd
Accelerator
8 weeks
Varies *
Sector agnostic
Rubik Hub
Incubator
6 months
Varies *
Sector agnostic
* the accelerator does not invest directly in the startups. Instead, startups may raise funding from external investors, at the end of the program (Demo Day)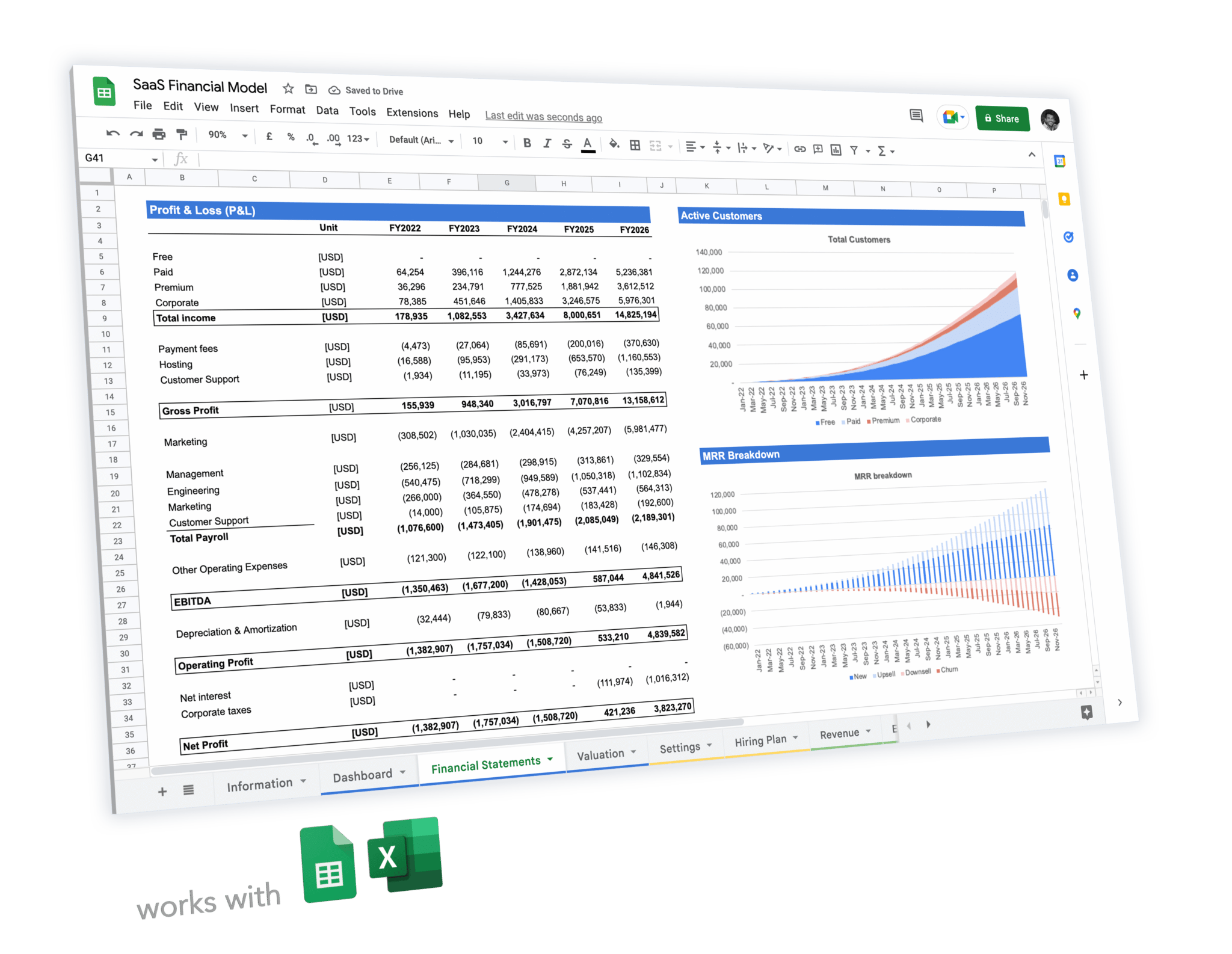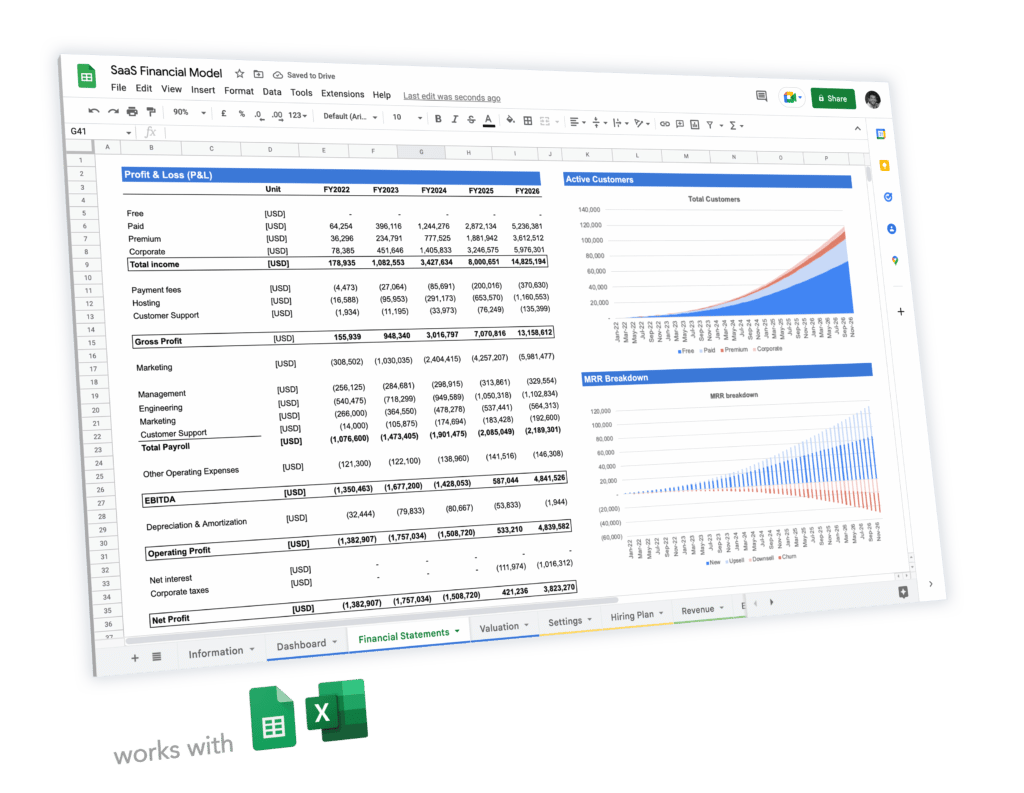 Expert-built financial model templates for tech startups
5-year pro forma financial model
20+ charts and business valuation
Free support

Techcelerator is a start-up accelerator company based in Bucharest and was launched with the help of the government-backed RICAP (Romanian Innovation Commercialization Assistance Program) in 2018.
Although they offer 4 different programs to startups, only 2 of those programs are actually aimed for the acceleration of the startups, and the rest are more oriented on connecting founders with investors.
The 2 main programs are NEXT FinTech Accelerator and Advancing AI.
Once you are accepted into these programs, the first 3 months will involve workshops, business development assistance, and access to an investor's network. Later on, the following 3 months will involve pitching your ideas to angel investors and VCs as Techcelerator will prepare you for your pre-seed or seed investment round.
Since their inception in 2018, they have accelerated over 100+ startups that raised a total of $8 million.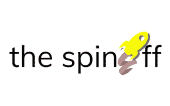 The Spinoff is a startup incubator backed by Raiffeisen Bank.
Although backed by a bank, the incubator accepts all types of startups, from all industries (and not just Fintech). Yet, they specifically focus on startups that emerge from R&D, whether from academic institutions, research institutes and/or corporate R&D departments. As long as the project has the potential to lead to a viable business with strong growth potential, it can be incubated at The Spinoff.
The program lasts for 7 weeks and gives founder the possibility to receive €50,000 in the form of a loan from Raiffeisen Bank itself.
In addition to funding, founders receive guidance and support throughout the program to turn their business idea into a working prototype and clear business plan.

If you're the founder of your start-up business and you're looking for funding, mentoring and other business-related assistance, then go to Early Game Ventures (EGV).
EGV's goal is to invest in prospective start-ups in order to jumpstart new industries in the emerging markets of Europe.
By participating to the 4 to 6 weeks accelerator program, startups receive an initial investment of €200,000 (with potential subsequent investments later on).
Startups also benefit from the access to top investors and other business experts who will also serve as their mentors.

Founded in 2013, Spherik Accelerator, based in Cluj-Napoca, is a non-governmental organization (NGO) that seeks to facilitate the collaboration between start-ups and business angels to create new businesses.
Therefore, the accelerator brings tech enthusiasts, entrepreneurs & intrapreneurs, corporates, investors and universities together to create a community of like-minded people and beef up the Romanian startup ecosystem.
Successful applicants will go through a 3-month in-depth acceleration program where they will learn the ins and outs of the business from seasoned experts. In average, startups that participated to their program raised between €177k – €1M.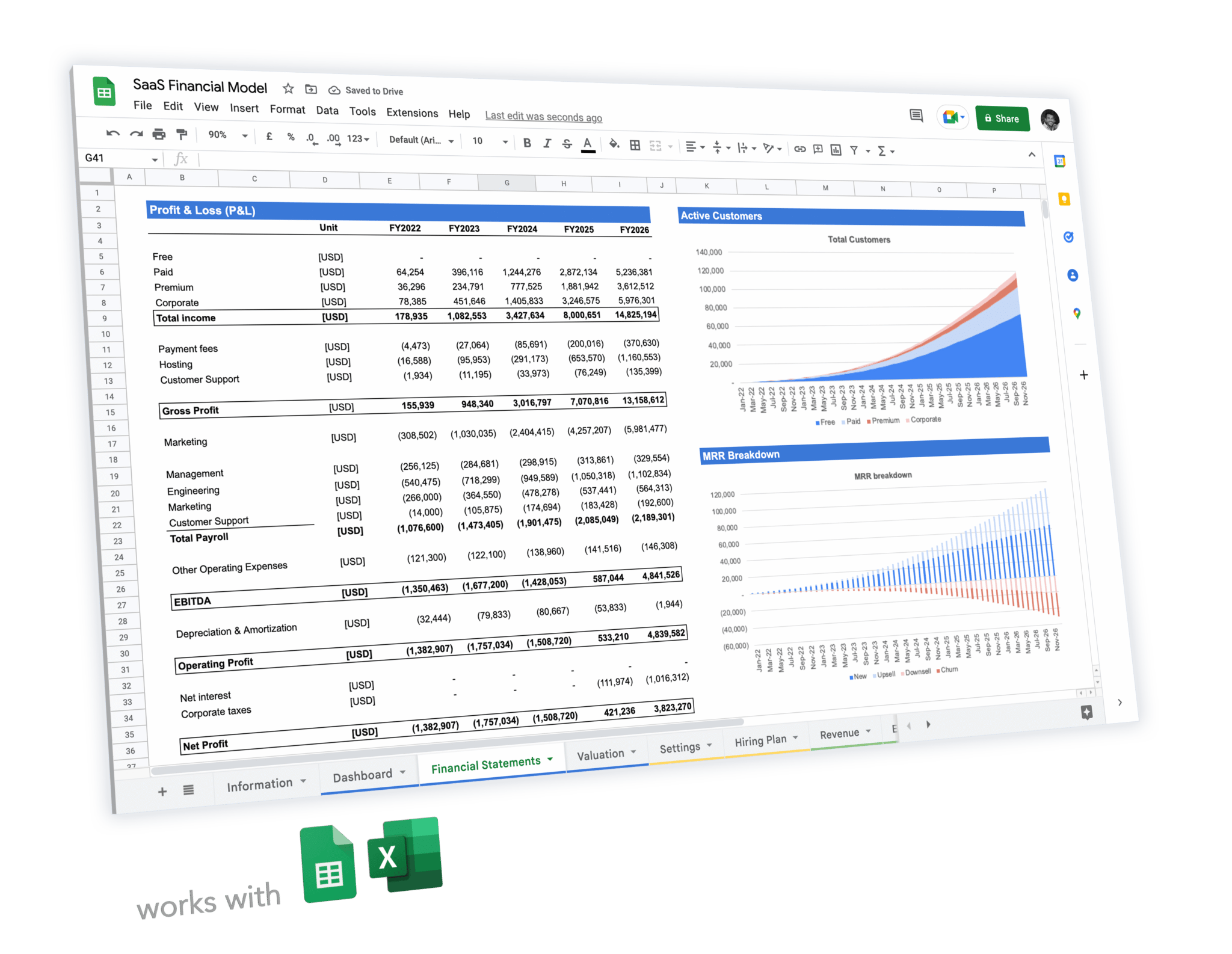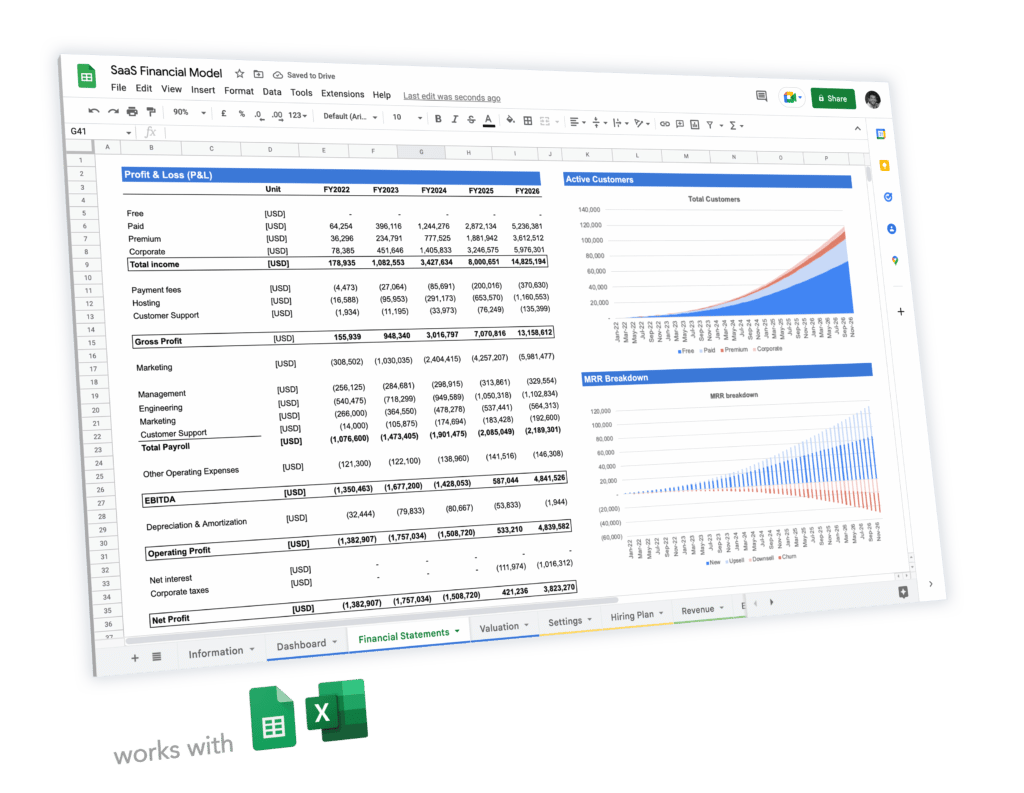 Expert-built financial model templates for tech startups
5-year pro forma financial model
20+ charts and business valuation
Free support

Founded in 2016, Risky Business is a pre-seed accelerator fund that actively seeks startup founders with bold visions.
Startups will experience intensive and high-quality consulting services that will help them develop their own unique products/services, scale their business and formulate incredible business strategies that will put them ahead in the game.
Initially all start-up teams get €1,800 worth of funding to start their projects. Yet, the most successful founders also receive additional funding up to €100,000. Finally, all startups get the opportunity to pitch business angels and VCs at the end of the program.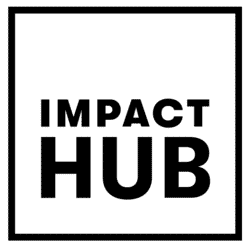 Impact Hub Bucharest is a startup accelerator with multiple locations around the globe, including in Romania. Since 2012, they have been propagating in over 100 locations on 5 continents and accelerated over 500 startups to date.
Their chapter in Romania, Black Sea ClimAccelerator, focuses on Greentech startups.
Founders get 3 months worth of in-depth training and mentoring plus €300,000 in funding to help them develop their first prototype. Also, they join Impact Hub's valuable network of alumni, mentors and experts.
Innovation Labs is one of Romania's top startup accelerators. In fact, they have 8 different verticals designed for specific industries such as: Agriculture, Blockchain, Fintech, Health tech, Cybersecurity and more.
Each year, Innovation Labs runs a 7-month program where they offer startups mentorship, workshops and sessions to help them define their business plan, build their MVP, find product market fit and grow.
What's more is that the accelerator program is backed by industry leaders such as Carrefour in Retail, Societe Generale in Fintech, Microsoft, Orange and more.

Carbon Incubator is Romania's top startup incubator program for Gaming companies.
In addition to $50,000 funding, founders benefit from mentorship from industry veterans, and support on customer support, publishing, PR & Marketing and sponsorships efforts.
Yet, since Carbon Incubator is a for-profit company they will require 10-30% equity in your company in exchange once you've fully launched.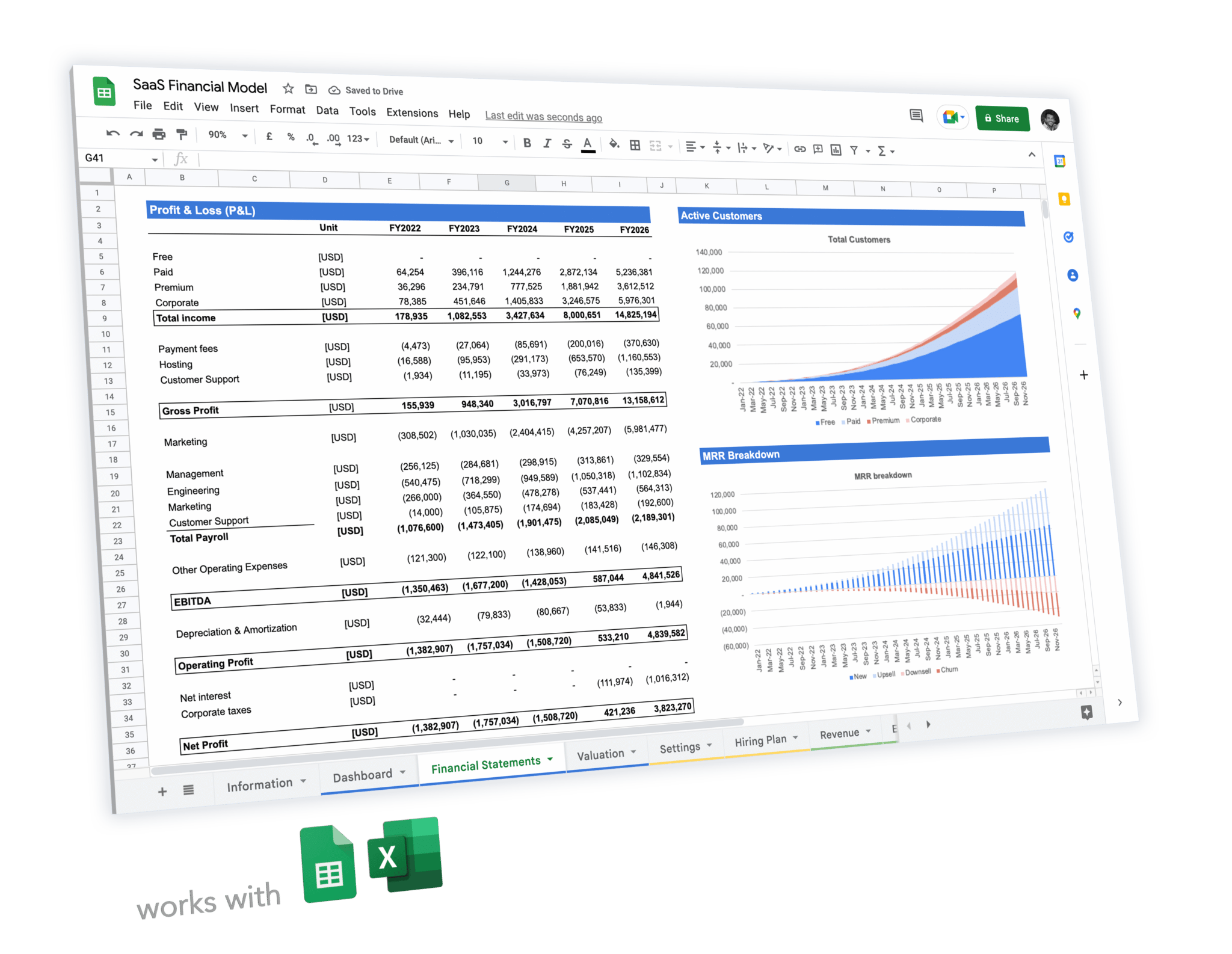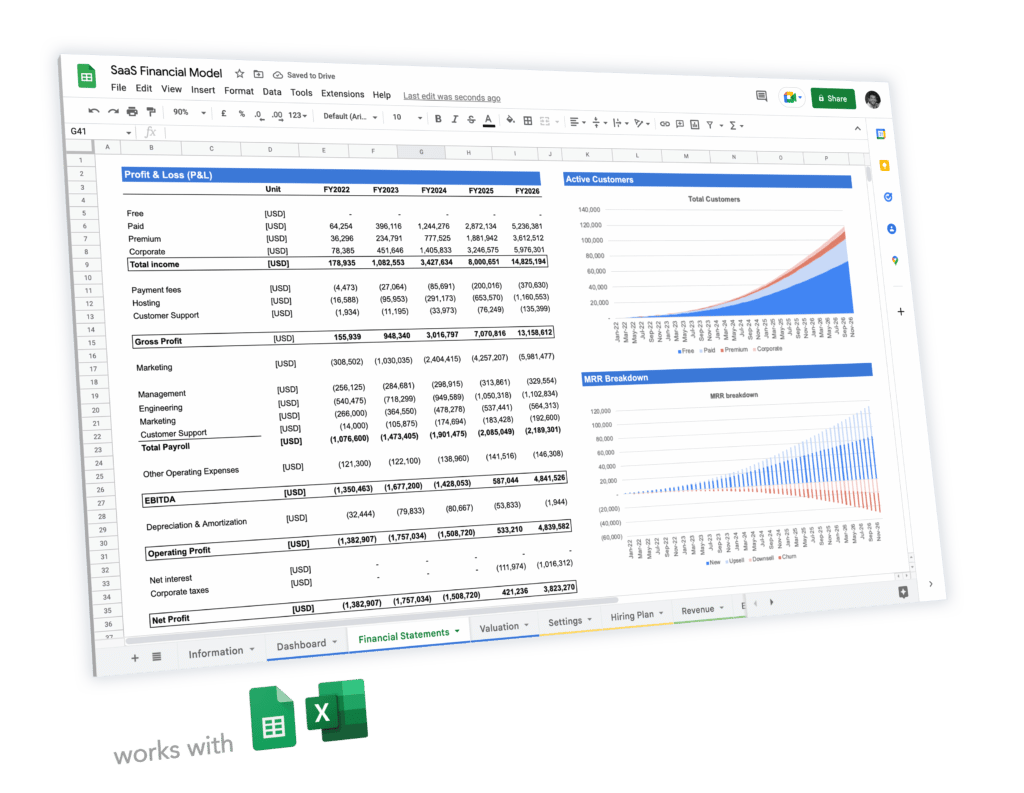 Expert-built financial model templates for tech startups
5-year pro forma financial model
20+ charts and business valuation
Free support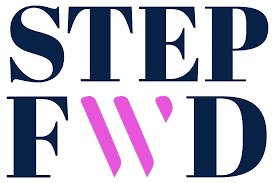 StepFwd is a sector-agnostic accelerator program for startups in Romania.
Although they are sector agnostic, companies must have at least a basic prototype or MVP to apply to the program.
Moreover, the 8-week program, fully online, gives founders the opportunity to learn about fundraising and refine their pitch before they can present at Demo Day. Indeed, whilst StepFwd doesn't invest directly in the startups, companies can raise funding from external investors at the end of the program.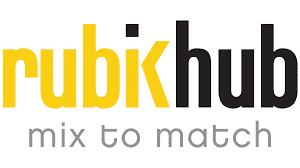 Rubik Hub is a 6-month incubator programs for startups in Romania.
Rubik Hub also accepts all types of industries for their incubation program, as long as it has the potential to be scalable, your business may be accepted too.
By connecting, educating, and empowering people to come up with practical solutions to current and future problems, they help these start-up companies develop a successful global businesses.