Starting a Car Rental Business Costs $220,000 to $243,000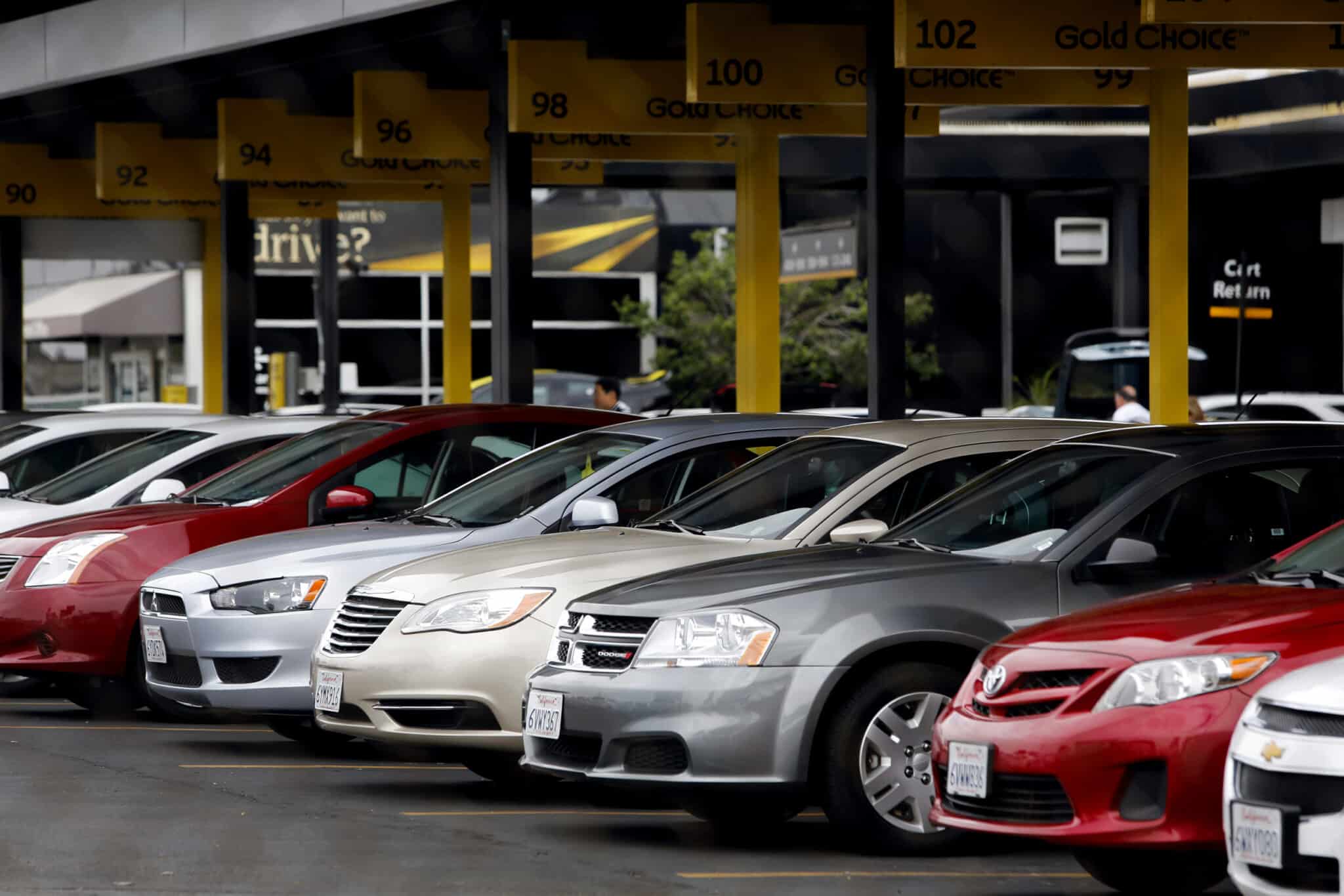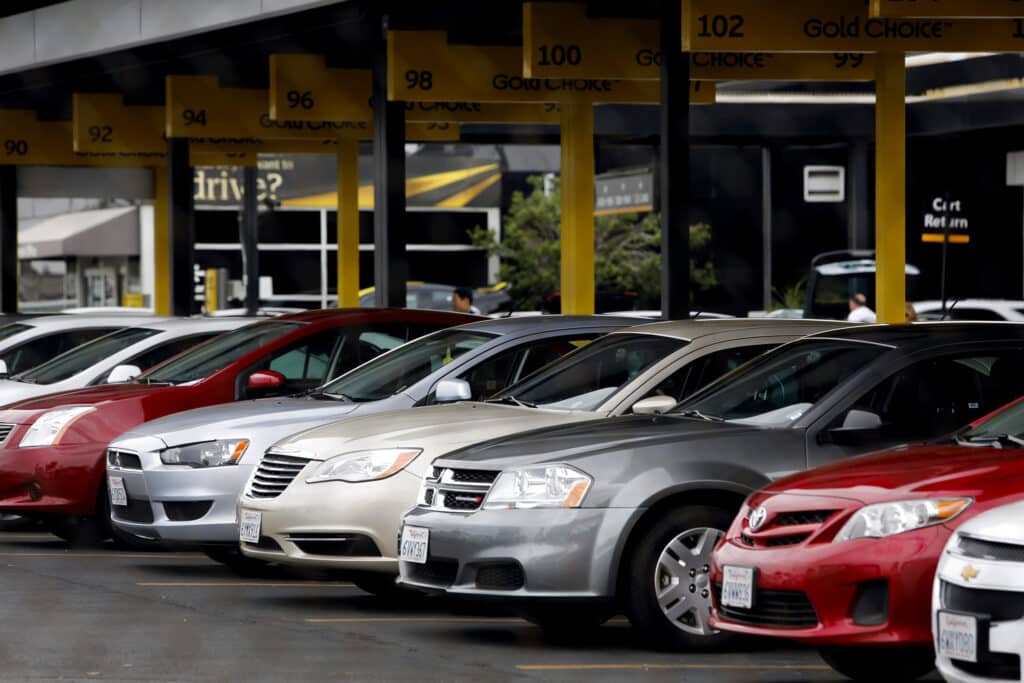 Are you looking to start your own car rental business? As part of your business plan, make sure to consider all the startup and operating costs to open and run a car rental business.
We've identified that it costs anywhere from $220,000 – $243,000 to start a car rental business with 30 vehicles plus $53,500 – $62,500 in operating costs per month to run the business the first few months.
Want to know more? In this article we'll go through all the different costs you will need to budget for before you can open your own car rental business. Read on!
For more information on car rental businesses, make sure to read our guides below:
How To Start a Car Rental Business in 7 Steps
How To Build a Financial Model For a Car Rental Business
How to Write a Car Rental Business Plan: Complete Guide
Startup Costs To Launch a Car Rental Business
The costs to start a car rental business depend on the type of vehicles making up your fleet, the number of cars in the fleet, and the total number of employees. If you want to get started with a small fleet of inexpensive economy cars, the total cost will be about $50,000.
Instead, if you start as an enterprise car rental company with a large fleet of luxury vehicles, the total cost can be as high as $500,000.
As you can see, the startup costs vary mostly depending on factors like the size and the quality of the fleet, but also other factors we will see below.
So, we have given you a clear overview of all the key costs you can expect to open a small car rental business with inexpensive vehicles (sedan, hatchback like).
There are 2 types of costs: startup costs and operating costs. Note that these costs are for illustrative purposes and depend on several factors which might not fully apply to your business.
| Startup cost | Amount |
| --- | --- |
| Acquisition of the Fleet | $150,000 |
| Premises (deposit) | $49,500 |
| Insurance | $3,000 – $5,000 |
| Website | $200 – $20,000 |
| Renovation and Design | $10,000 |
| Office Supplies & POS | $6,000 – $7,000 |
| Permits & licenses | $50 – $1,000 |
| Total | $220,000 – $243,000 |
Get a rock-solid business plan with the 
Car rental financial model
5-year financial plan already built

20+ charts for your business plan

Video tutorial 🎥

5,900+ downloads
Car rental fleet acquisition costs
To run a profitable car rental business, you need cars. This is the most significant aspect of the business you must factor in from the start. However, the only real question revolves around how you will acquire your first fleet. Are you willing to purchase your fleet of cars or lease the most suitable vehicles?
Of course, the former will be more expensive, and you should do due research to be certain of the funding sources to support your business. The actual amount depends on the size of your business and the number of cars you intend to kick off your business with.
If you decide to purchase, you will likely require a loan that will cover a large part, but not all, of the acquisition of the fleet. The other part, the loan down payment (or deposit), will need to come from you.
If you decide to lease the fleet of cars instead, the logic is the same. Although you will not own the cars (you pay a lease to use the car like you would do for a rent, yet you don't own the car), you will need to pay down a deposit.
On both cases, expect to pay anywhere from 10% to 25% of the value of the fleet upfront. The rest will need to be repaid (either as a loan repayment and interest, or a lease) over time.
So, assuming you start with a fleet of 30 vehicles (15 Economy at $30,000 and 15 Premium at $40,000), the total cost to acquire the fleet will be $1,050,000. Yet, assuming you lease the cars over 5 years, and you pay 15% upfront, the actual startup cost is only $150,000.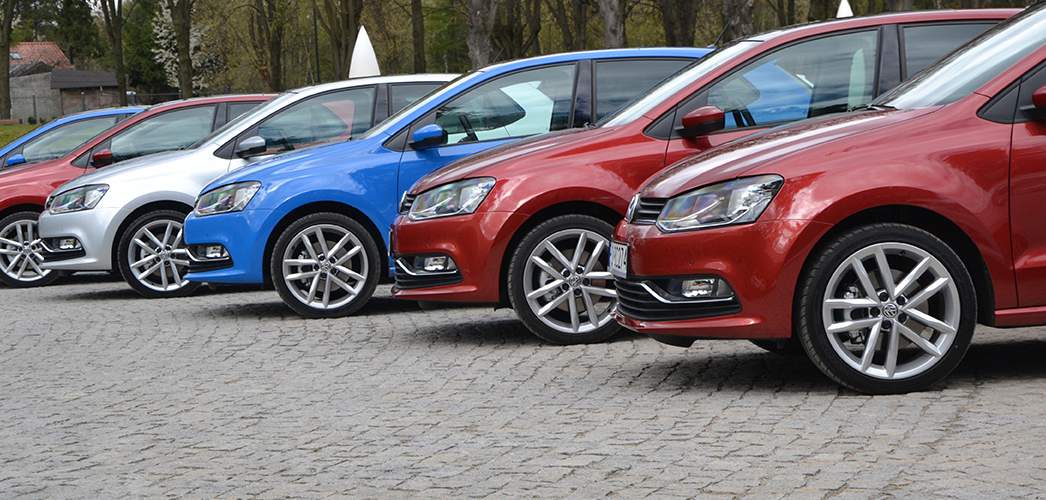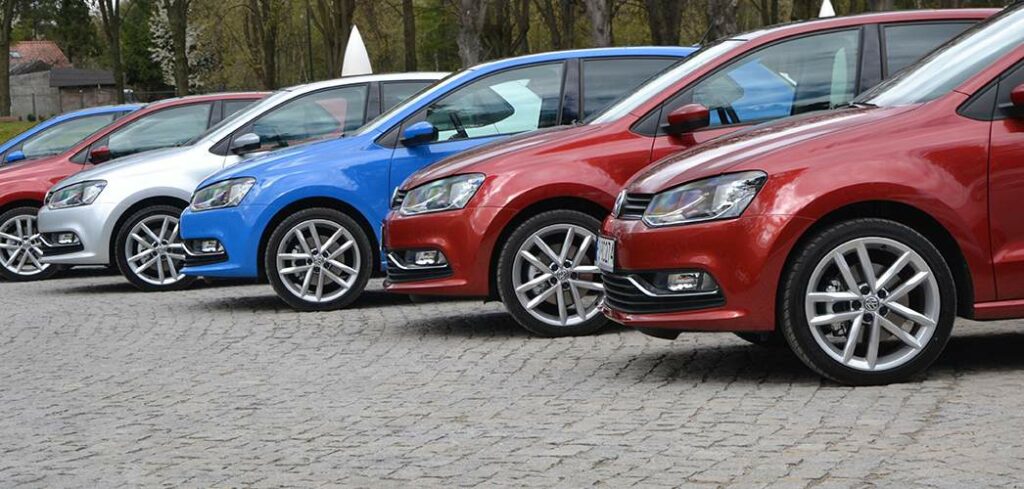 Premises (deposit)
You will always need a lease security deposit for the commercial space. This is done after assessing the location carefully because you must provide a guarantee that you will stay there for at least a couple of years. This is where the security deposit comes in, a refundable amount you pay as part of the rental agreement.
However, the security deposit is never a constant figure, and the actual amount will be determined by numerous factors, such as the size of the rented space and location. For example, renting retail space in Los Angeles costs about $33.40 per square foot.
So, assuming you set up your car rental business on a 6,000 sq. foot commercial space, you will pay about $16,500 per month. With that in mind, if you are required to pay the security deposit covering three months of rent, the total amount will be approximately $49,500.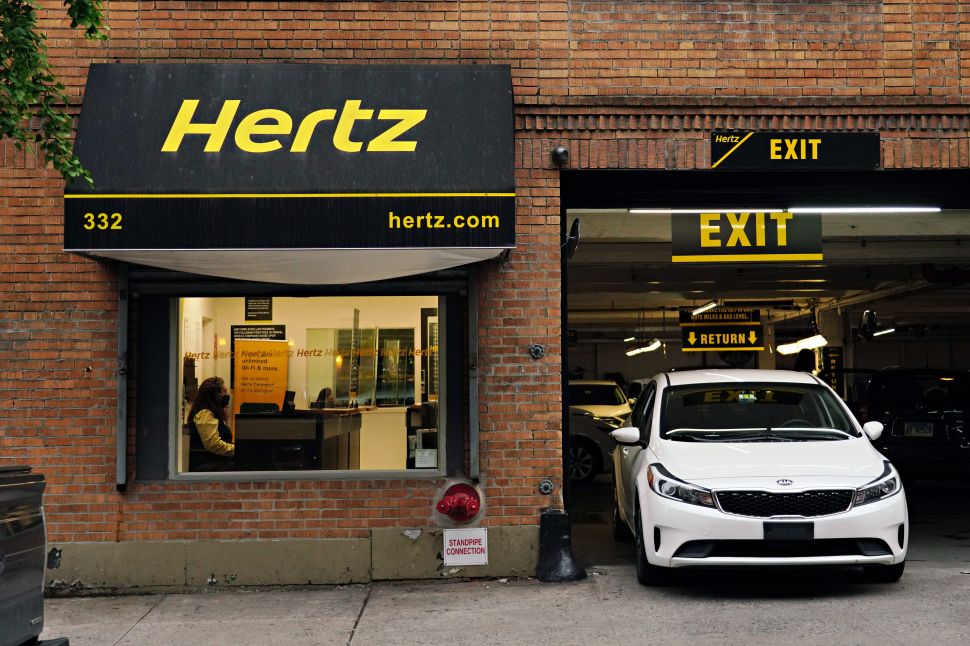 Car rental business insurance costs
As profitable as it may appear, the car rental business has its fair share of risks, most of which are completely unanticipated. No matter how careful you are, something is always going to happen to your cars, even if it's just a minor scratch. And before you know it, a customer will have filed a lawsuit against your company.
For that reason, insuring your fleet becomes a legal necessity. Obtaining insurance for your new car rental business isn't the easiest thing, but you can pull it off if you follow a few steps.
And to be on the safer side, you can set aside about $3,000 – $5,000 per year to cover the commercial insurance costs (the most important one being the Rental Liability Insurance).
Ultimately, the actual insurance cost will depend on the number of policies you choose and the size of your fleet.
Website
You can't ignore the significance of appropriate marketing when launching a car rental business. It is even more important during the first few months of the business operation, as you target your first real clients in the market.
Before you open your car rental company, you may want to invest in a solid website. The website can either be just as a vitrine to your customers and to display basic contact details (a static website) or a more complex website with the ability for your customers to book cars online.
Whilst a static website can cost anywhere from $200 to $2,000, the development of a standard car rental website with booking, payment & analytics features will cost you anywhere from $12,000 to $20,000 instead.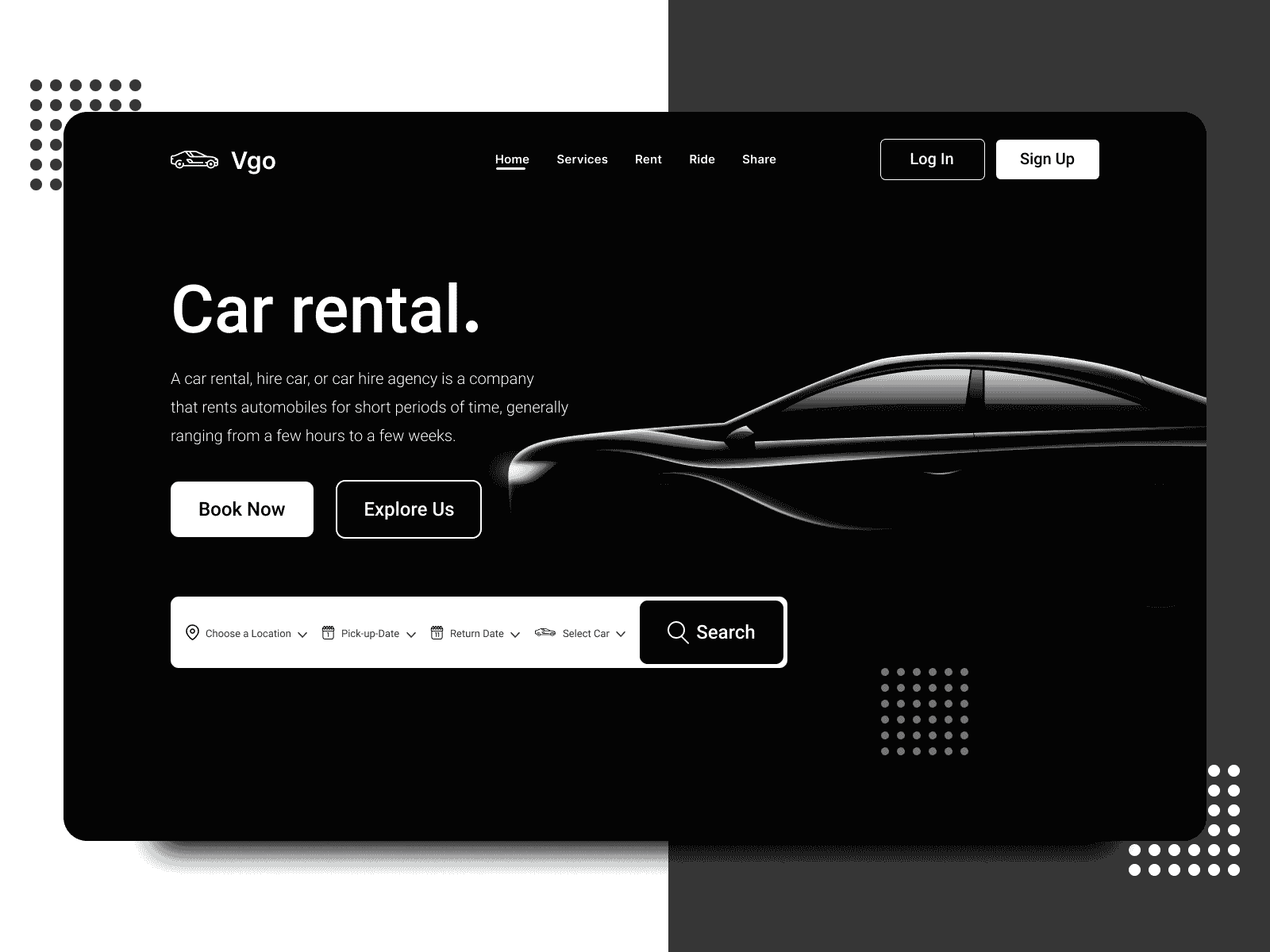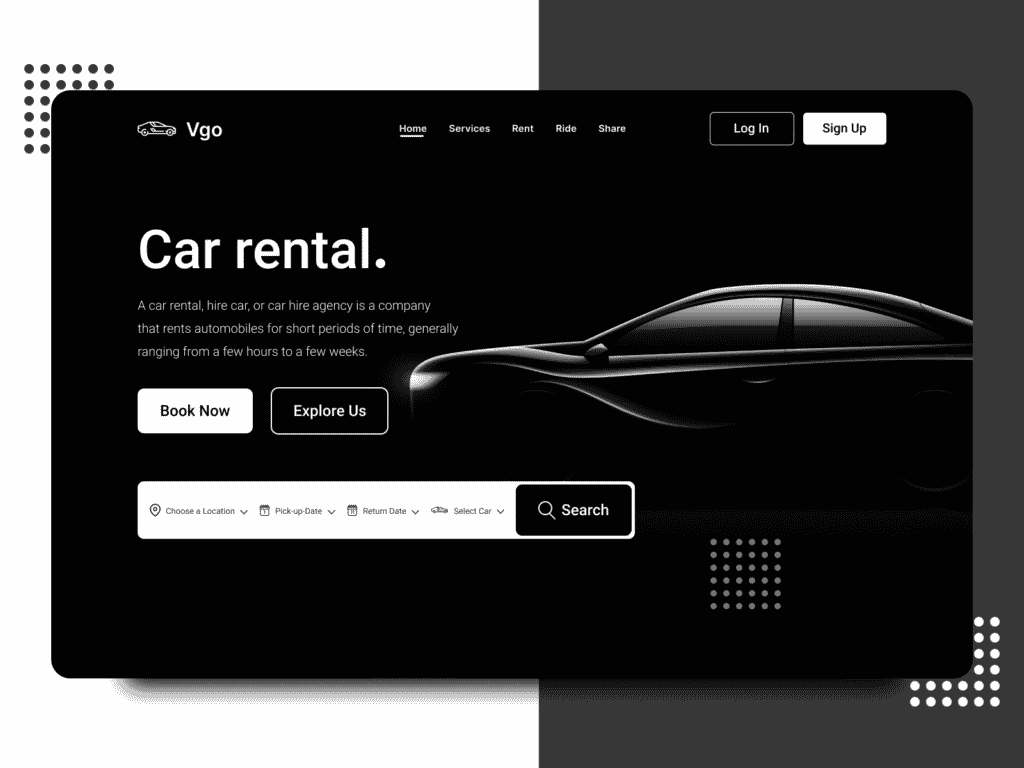 Car rental store renovation costs
Renovation and design aren't mandatory expenses, but they are worth paying attention to if you want to change the general appearance of the rented space. On average, you will spend about $50 per square foot to renovate your car rental store.
And you should set aside about $10,000 to cover the basic renovation costs such as painting and repainting, lighting, minor repairs, and decorations.
Office Supplies
Investing in proper equipment streamlines business operations. And you are always sure to spend on a few office supplies no matter the size of your car rental store.
If you intend to rent out high end, luxury vehicles, your customers will expect other luxurious equipment and services such as complimentary floor mats and car washes. The exact equipment won't be similar for all car rental stores, but be ready to set aside at least $5,000 to purchase office supplies like:
Computers
Printers
Internet connection
Closed-circuit camera
POS and Software
As the business owner, you will want to keep a clear record of when a customer rents out a car before submitting the invoices for the services offered. This is where the Point of Sale System (POS) comes in.
It is a valuable tool that allows customers to easily make payments for the services or products received at the car rental store. The POS software handles all the vital aspects of the business process, from payments to order tracking.
You will need about $1,300 to $2,000 to set up this software, depending on the preferred features and the number of stores.
Car rental business permits
Car rental business owners must be ready to spend some money to secure business licenses and permits for their stores. The most significant documentation here is the general business license, with a variable cost depending on the overriding statutory laws.
Business licenses in regions such as California cost between $50 and $100. However, the same costs can be as high as $1,000 in some states, such as Arkansas. So, the most important thing is to conduct proper research before opening your car rental store.
On top of the business licenses, you may also need the services of an experienced attorney to confirm if your business complies with all the mandatory regulatory requirements. This step can appear costly from the start, but it's worth it in the end, considering the total amount it can save you.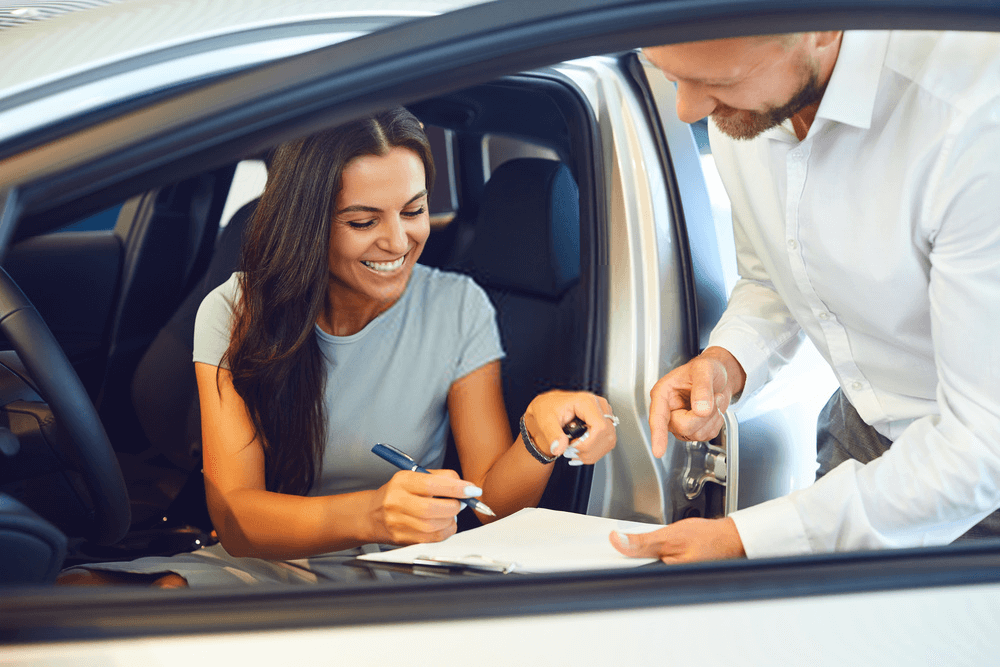 Car Rental Business Operating Costs
Car rental business operating costs are the ongoing monthly expenses you will incur to keep your business running.
This list includes some of the most critical aspects you need for the smooth running of the business, such as rent, fleet maintenance, staff costs and marketing.
| Operating cost | Amount (per month) |
| --- | --- |
| Rent | $16,500 |
| Fleet maintenance | $13,500 |
| Staff | $20,000 – $25,000 |
| Marketing | $1,000 – $4,500 |
| Utility bills | $2,500 – $3,000 |
| Total | $53,500 – $62,500 |
Get a rock-solid business plan with the 
Car rental financial model
5-year financial plan already built

20+ charts for your business plan

Video tutorial 🎥

5,900+ downloads
Rent
A standard car rental yard occupies about 2000 square feet. And this is what's important when calculating the monthly rent. Using our initial example, the average cost of renting retail space in Los Angeles is about $33.40 per square foot.
So, assuming you set up your car rental business on a 6,000 sq. foot space, you will pay about $16,500 per month.
Car rental fleet maintenance costs
As part of the ongoing maintenance, always service your fleet of cars in time. This will help your vehicles last longer while saving you a lot of money that would go into the actual repair.
Depending on the size of your business, you can employ an on-site mechanic to help with frequent vehicle maintenance and servicing. Alternatively, you can frequently contact an external team to handle everything related to car repair and maintenance.
A 2020 study by AAA showed that, on average, a new car regular checkups and maintenance costs averaged $0.09 per mile. Now, assuming each car does 200 miles per day on average (25 days a month), this comes to 5,000 miles per month.
Based on these assumptions, you should spend on average $450 in maintenance and servicing per month and per car. Using the same 30-vehicle car rental fleet example above, this comes down to $13,500 total costs a month.
Car rental staff costs
Assuming you run a fleet of 30 cars, you will require at least 4 employees at all times for the smooth running of business operations.
That way, you can have:
2 personnel dedicated to offering client support (booking, reception); and
1 personnel to clean the cars between each rental; and
1 specialist, on-site mechanic to help with frequent servicing and fleet maintenance
A typical mechanic earns an average base salary of $23.63 per hour, translating to about $57,158 per year. On the other hand, the 3 other employees will command minimum base salaries of between $31,370 and $39,105 per year.
So, in total, you should set aside around $23,000 per month to cover their monthly wages (including 20% taxes and benefits). This also assumes you run a 7/7 car rental business (so 1.4x 5-day shifts full time equivalents).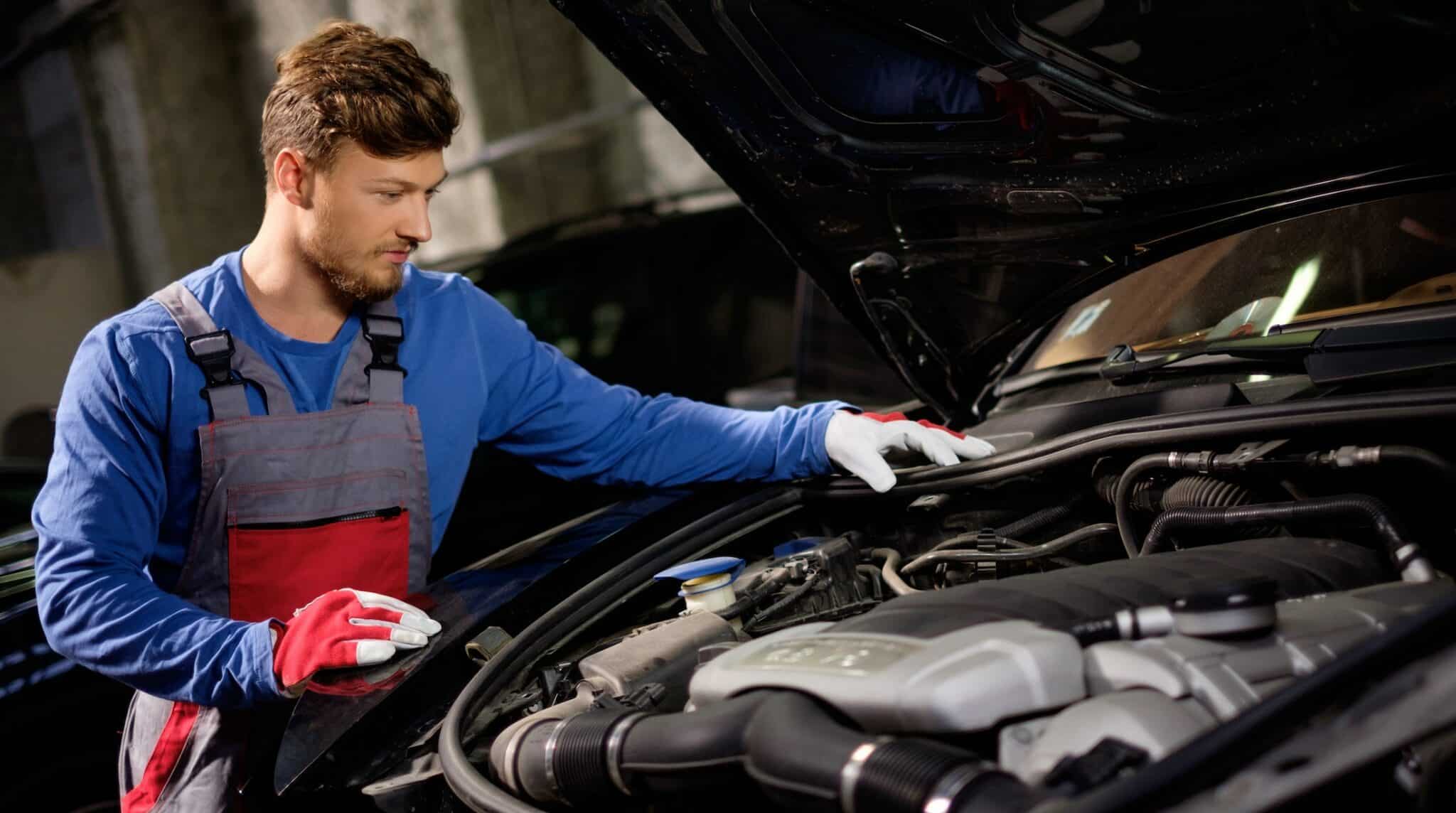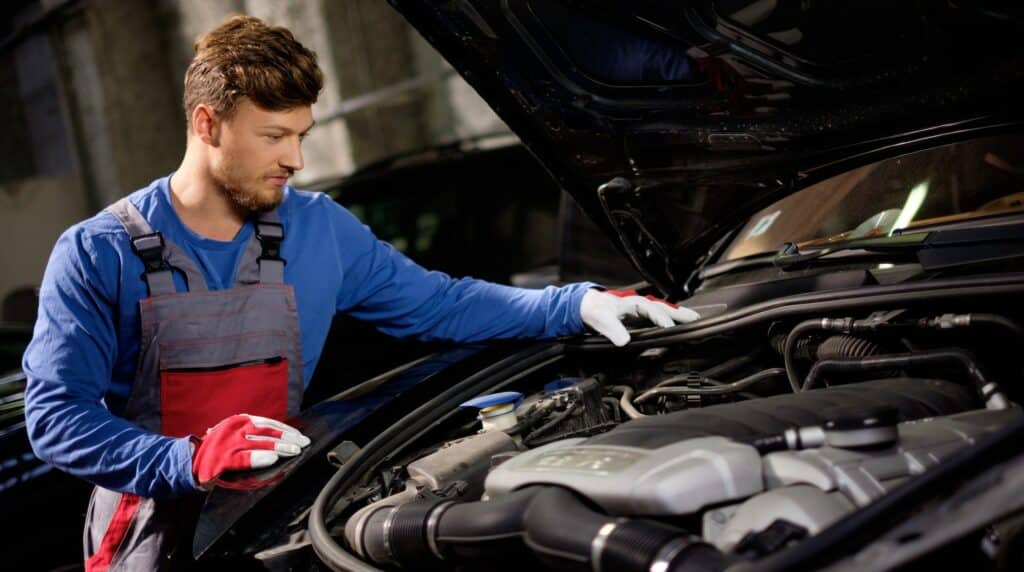 Car rental marketing costs
You may already know that marketing is important to help show your business to the world when getting started. However, ongoing marketing and advertising are just as important to help you stand out from the competition by targeting a specific audience.
Fortunately, you have plenty of options to effectively market your car rental business, depending on your preferences.
Marketing gets costlier if you work with an agency. So, the best alternative would be to market your business alone, taking advantage of numerous tools like the popular social media platforms such as Facebook as well as the television, newspapers, radio, magazines, and much more.
For paid marketing campaigns (Google Ads, Facebook, Instagram), the average cost-per-click in the US for car rental businesses is $1.10. Therefore, assuming you convert 10% of the visitors of your site coming from paid marketing campaigns, the total cost of acquisition is around $10 per customer (1.10 / 10%).
As you can see, marketing costs can quickly be expensive and depend on your acquisition strategy. Assuming you get 15 customers a da and 50% come from paid marketing, this means you'll spend $150 a day in paid marketing, and $4,500 per month.
Utility Bills
The utility bills associated with the car rental business come in the form of stable internet connection, electricity, water, and gas. As a guiding principle, always budget for the utility bills together with the monthly rent.
As a rule of thumb, add another 15-20% to your rent to cover for utility bills. This translates to around $2,500 – $3,000 per month.
Get a rock-solid business plan with the 
Car rental financial model
5-year financial plan already built

20+ charts for your business plan

Video tutorial 🎥

5,900+ downloads