How to Start a Cleaning Business in 8 Steps: Checklist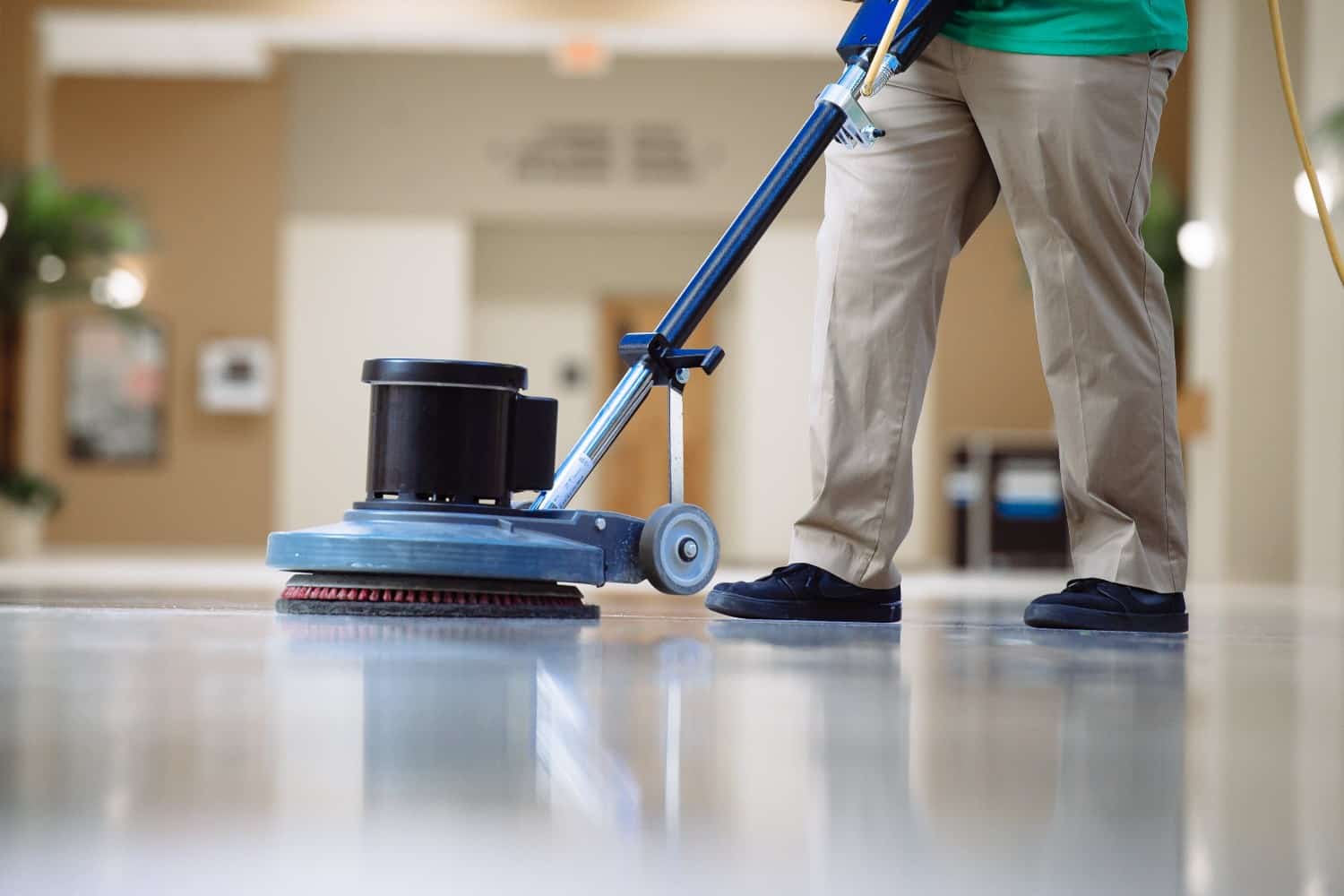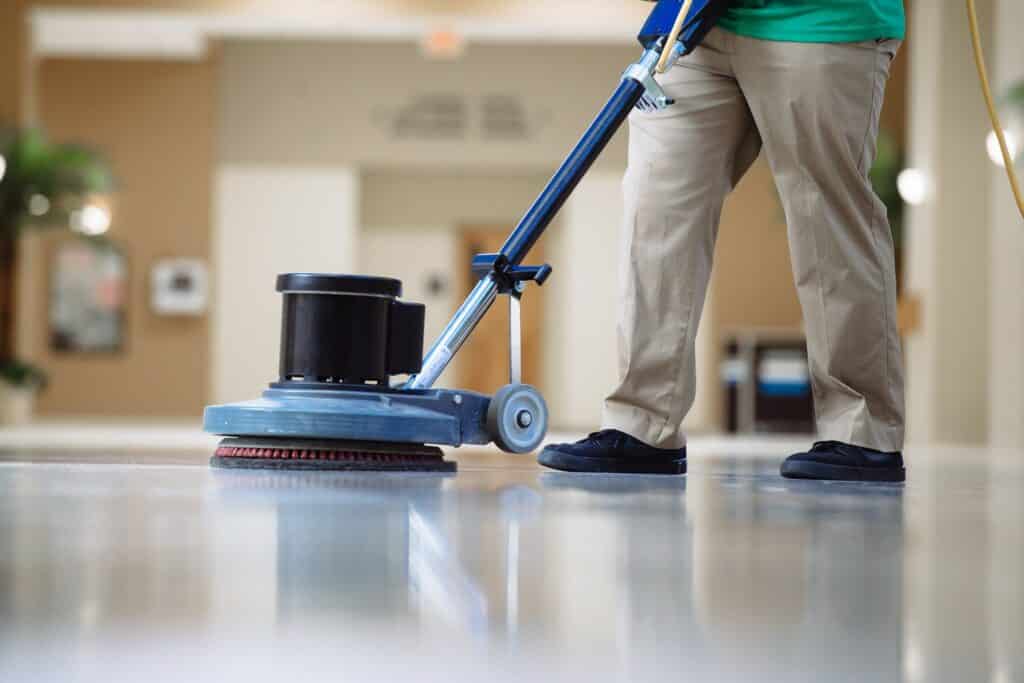 There were 1,063,988 cleaning businesses in the United States in 2021, grossing over $50 billion revenue per year. Despite its size, the residential and commercial cleaning market are highly competitive industries. Are you planning to start a small residential cleaning business? Or are you looking for funding to start a large-scale commercial cleaning business for offices and industrial compounds?
In this article we'll discuss the 8 steps you must follow if you plan to start your own cleaning business. Let's dive in!
For more information on cleaning businesses, make sure to read our guides below:
Business Plan for a Cleaning Business: Complete Guide
How Much Does It Cost to Start a Cleaning Business?
How to Build a Financial Model for a Cleaning Business
1. Choose Residential vs. Commercial Cleaning
Choosing whether to launch a residential or commercial cleaning service is one of the first choices you'll need to make as a business owner when you start a cleaning company.
Residential cleaning
Residential typically focuses on homes and private residences. Instead, commercial cleaning businesses offer cleaning services for businesses (offices, factories, hotels, etc.).
Logically, a residential cleaning business can require very little money to start: anyone can start a residential cleaning business and go door-to-door with basic cleaning equipment.
As a residential cleaning business, you can choose to offer the following services:
Home maintenance cleaning jobs
Move-in and move-out cleaning jobs
Deep cleaning jobs
Residential event cleanup jobs
Green cleaning jobs
Commercial cleaning
Instead, a commercial cleaning business will require much more equipment (as your customers will not provide it), vehicles to transport it, space to store it, and manpower.
Commercial cleaning can often be more profitable vs. residential cleaning. Indeed, commercial cleaning businesses usually sell more expensive services as part of their cleaning services (e.g. floor waxing, window washing, and deep cleaning/disinfecting).
If you plan to offer a commercial cleaning business, you can offer:
General office cleaning jobs
Large-scale niche services cleaning jobs
Construction cleanup jobs
Disaster and hazardous waste cleanup jobs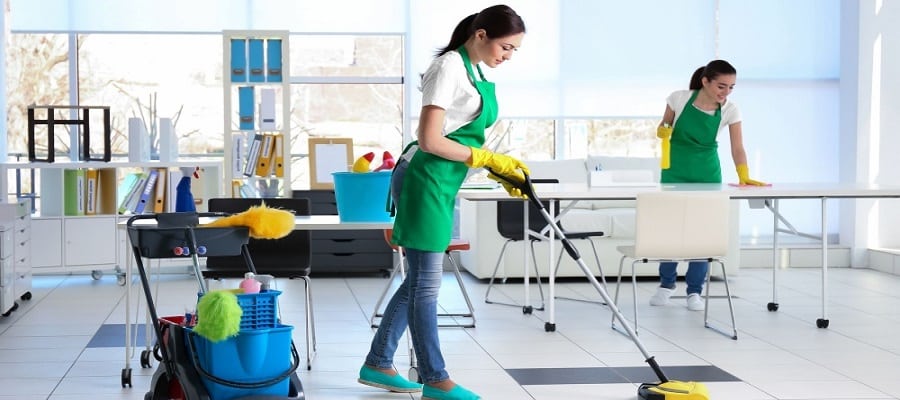 2. Prepare a Business Plan
Did you know that business owners who take the time to create a business plan before establishing a cleaning company (or any other type of company) are 2.5x times more likely to follow through and succeed?
Indeed the time spent developing a business plan aids start-up business owners in developing skills that will be of great use in the future.
A business plan is like a blueprint to help you establish your cleaning business. It must include important information such as:
Executive summary
Your products and services
Market analysis
Competitive analysis
Marketing strategy
Sales strategy
Operation plan
A robust and detailed business plan will guide you throughout the launching of your business. It also helps potential investors understand your business better.
3. Build a Financial Plan
As part of your business plan, you should also prepare a financial plan (a budget).
The budget should answer questions like: how much revenue do you expect to generate in the future? How much money do you need to borrow today (if you apply for a loan)? When do you expect to be profitable? Etc.
When preparing your budget, you should especially look at your expected costs. There are 2 types of costs: startup costs and operating costs.
Startup costs vary significantly according to factors like the size of your business, the number of employees, quality of equipment, etc. It costs anywhere from $73,500 – $167,500 to start a small, 4 employees, commercial cleaning business.
In addition to startup costs, you should expect to pay $23,500 – $30,000 in operating costs per month to run the business and cover rent, staff, utility bills and other expenses.
For more information on all the costs you can expect to start your own cleaning business, read our complete guide here.
Get a rock-solid business plan with the 
Commercial cleaning financial model
5-year financial plan already built

20+ charts for your business plan

Video tutorial 🎥

5,900+ downloads
4. Find an Office for your Cleaning Business
Whilst a residential cleaning business can require very little space (an office and some storage), cleaning businesses typically require more space instead. Indeed, you will have to rent (or buy) space to store your machines, equipments, cleaning supplies, vehicle(s) and the office to run the administrative tasks.
For example, assuming you need 2,500 square feet for a commercial cleaning business, then you would spend approximately $5,00 in monthly rent.
As you must keep a provision for a security deposit equivalent to three months' rent, you'll have to pay $15,000 upfront.
5. Get Cleaning Equipment
Depending on the type of cleaning business you choose, the initial costs for cleaning supplies and equipment will range significantly.
For example, a residential cleaning business may require only $300 to $600 of equipment and cleaning supplies:
A premium vacuum can cost anywhere from $200 to $300
Each cleaning solution costs $10
A broom costs $10
A mop costs $20
$20 for cleaning materials
Instead, a commercial cleaning business will typically require more money. For example, a ride-on commercial-grade floor cleaning machine will cost $10,300 for the smaller units, and as high as $20,045 for larger units more suited for very large industrial complexes.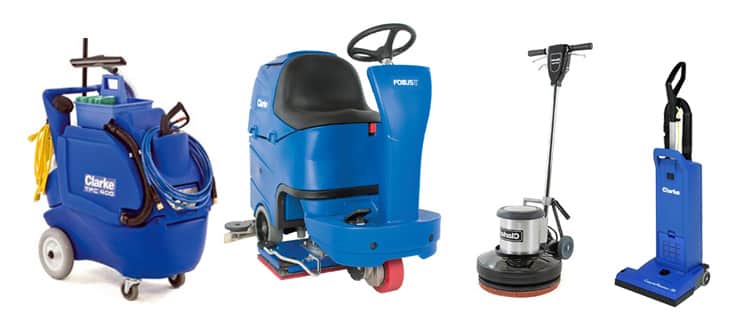 A few other examples of machines you would need for a commercial cleaning business include:
Carpet extractor: from $1,100 (box units) to $18,000 (ride-on)
Manual push sweepers: $500 – $2,000
Walk behind automatic sweepers: $2,500 – $5,000
Basic walk-behind push sweeper: $150 to $500
Walk-behind push sweeper: $750 – $1,000 or $2,000 – $3,000 (battery powered)
Walk behind electric sweeper: $3,000 – $4,000
Battery-powered indoor sweeper: $5,000 – $6,000
Battery-powered outdoor sweeper: $14,000 – $15,000
Also, you will likely need to pay for an annual plan from the manufacturer that will take care of inspections and service for an additional $500 to $1,000 per year per machine.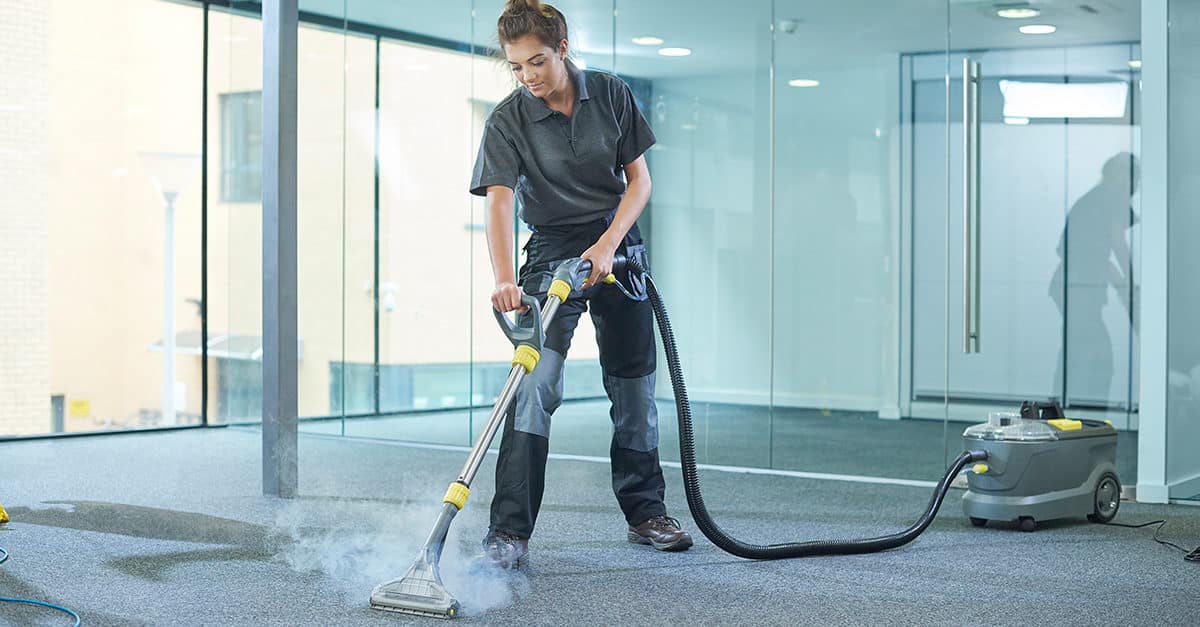 6. Get Cleaning Business Permits and Licenses
To start a cleaning business, you must stay prepared to spend anywhere from $700 to $4,000 to draft customer contracts (residential or commercial cleaning), and employment contracts.
Also, costs will include insurance policies and permits to operate your business. Here is a quick cost break-up for you:
Registering a company can cost between $40 and $60
Licenses & Permits will cost between $75 and $425
When it comes to exclusive licenses, whilst some states do not require any (Florida for example), many other states do.
7. Hire Staff for your Cleaning Business
The most important location in a consumer's universe is their house, where cleaning specialists, particularly domestic cleaners, are welcomed. To win a customer's trust, make sure your brand represents reliability in addition to excellence.
Eye and face protection, hand and foot protection, toxic and hazardous substances, and ventilation are just a few requirements that the Occupational Safety & Health Administration (OSHA) has in place. Visit the cleaning industry section of the OSHA website for more information on federal safety and health regulations.
When it comes to salaries, the average janitorial worker earns $25,000 per year. So assuming you operate a commercial business with 4 employees, you would pay about $10,000 per month in salaries (including taxes and benefits).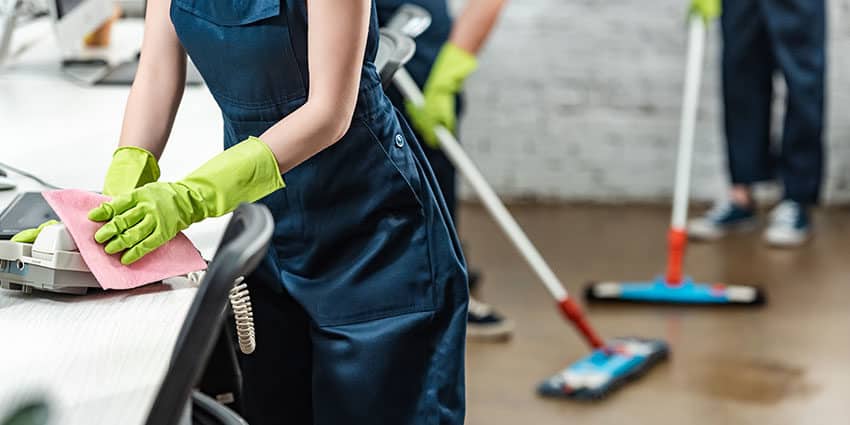 8. Promote your Cleaning Business
You might own a fantastic cleaning business, but if you don't advertise yourself and your company, nobody will know about it.
The only way to ensure a constant flow of customers and potential customers is to market your business. It's time to concentrate on informing your target market about your fantastic new cleaning services.
Your business has options for marketing, both online and offline. You can try the local newspaper to post an ad or use social media to advertise your cleaning brand. You must spread the word about your start-up so that people know about your existence and the various services you offer.
Get a rock-solid business plan with the 
Commercial cleaning financial model
5-year financial plan already built

20+ charts for your business plan

Video tutorial 🎥

5,900+ downloads