Starting a Food Truck Costs $60,000 to $180,000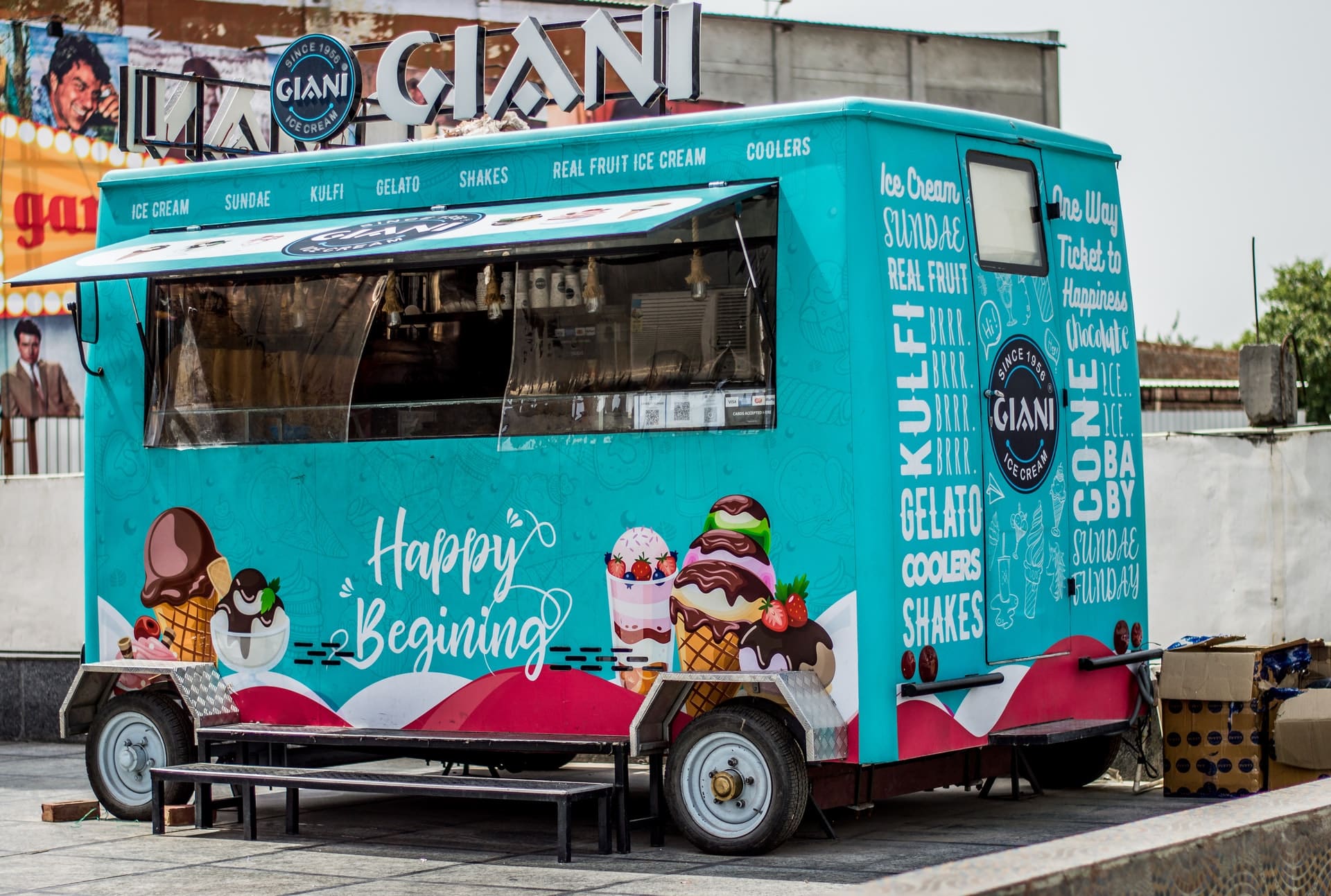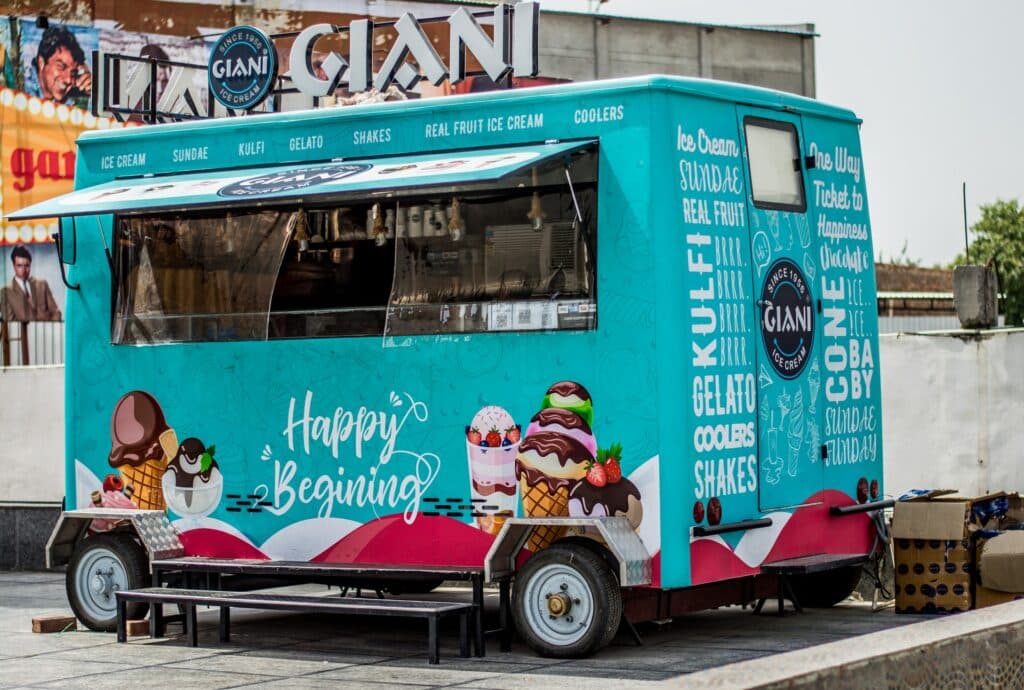 The amount of capital required to open a food truck may feel overwhelming. Instead, costs are much lower if you decide to start your own food truck business, which makes food truck businesses very appealing.
Indeed, if you manage to carve out a niche in the right market, your food truck business can be a very profitable investment. Yet, there are a number of startup and ongoing costs to consider before you go ahead.
We've identified that it costs on average $60,000 – $180,000 to start a food truck as well as $17,000 – $26,000 in operating costs per month to run the business the first few months.
This post analyses how much it costs to start a profitable food truck business. We'll look into both startup costs, and the recurring operating expenses you will need to budget for to run the business. Let's dive in!
For more information on food truck businesses, make sure to read our guides below:
How To Start a Food Truck In 9 Steps
How To Build a Financial Model For a Food Truck?
12 Strategies To Increase Food Truck Sales & Profits
How to Write a Food Truck Business Plan: Complete Guide
Food Truck Startup Costs
The food truck startup costs will cover the resources and the equipment you need to open a fully operational food truck business. Here is an overview of the food truck startup costs:
| Startup cost | Amount |
| --- | --- |
| Truck | $40,000 (used) – $150,000 (new) |
| Equipment | $0 (new)* – $20,000 |
| Permits & Licenses | $600 to $6,000 |
| Total | $60,000 – $180,000 |
* You shouldn't have to pay for equipment if you purchase a new made-to-order truck
Get a rock-solid business plan with the 
Food truck financial model
5-year financial plan already built

20+ charts for your business plan

Video tutorial 🎥

5,900+ downloads
Food truck vehicle startup costs
The truck accounts for the most significant portion of your overall startup costs, and there are different options you may want to consider. They include:
Leasing or owning a truck
Purchasing a brand new or a used truck
Choosing a reputable food truck dealer
Selecting the customizations to ensure the food truck serves your needs
Expect to spend anywhere from $80,000 to $150,000 on a new made-to-order food truck. Instead, used food trucks can cost between $40,000 and $80,000, while the cost of renting it should be around $2,000 to $3,000 per month.
Food truck equipment costs
With the food truck ready, the next item to think about should be the kitchen equipment. If you decide to purchase a new food truck, all the essential equipment will be there (and included in the truck costs above).
Instead, second-hand food trucks might need a few adjustments to fit your menu. Therefore, the type of kitchen equipment you need for your food truck business depends on the kind of food you plan to serve.
While small cooking ware like pots, pans should cost around $1,000 to $2,000 total, cooking equipment can easily cost a few thousands. A few examples are:
Convection ovens: $1,000 to $5,000
Flat Top Grill: $500 to $1,500
Charbroiler: $1,500 to $3,000
Deep fryers: $250 to $1,000 each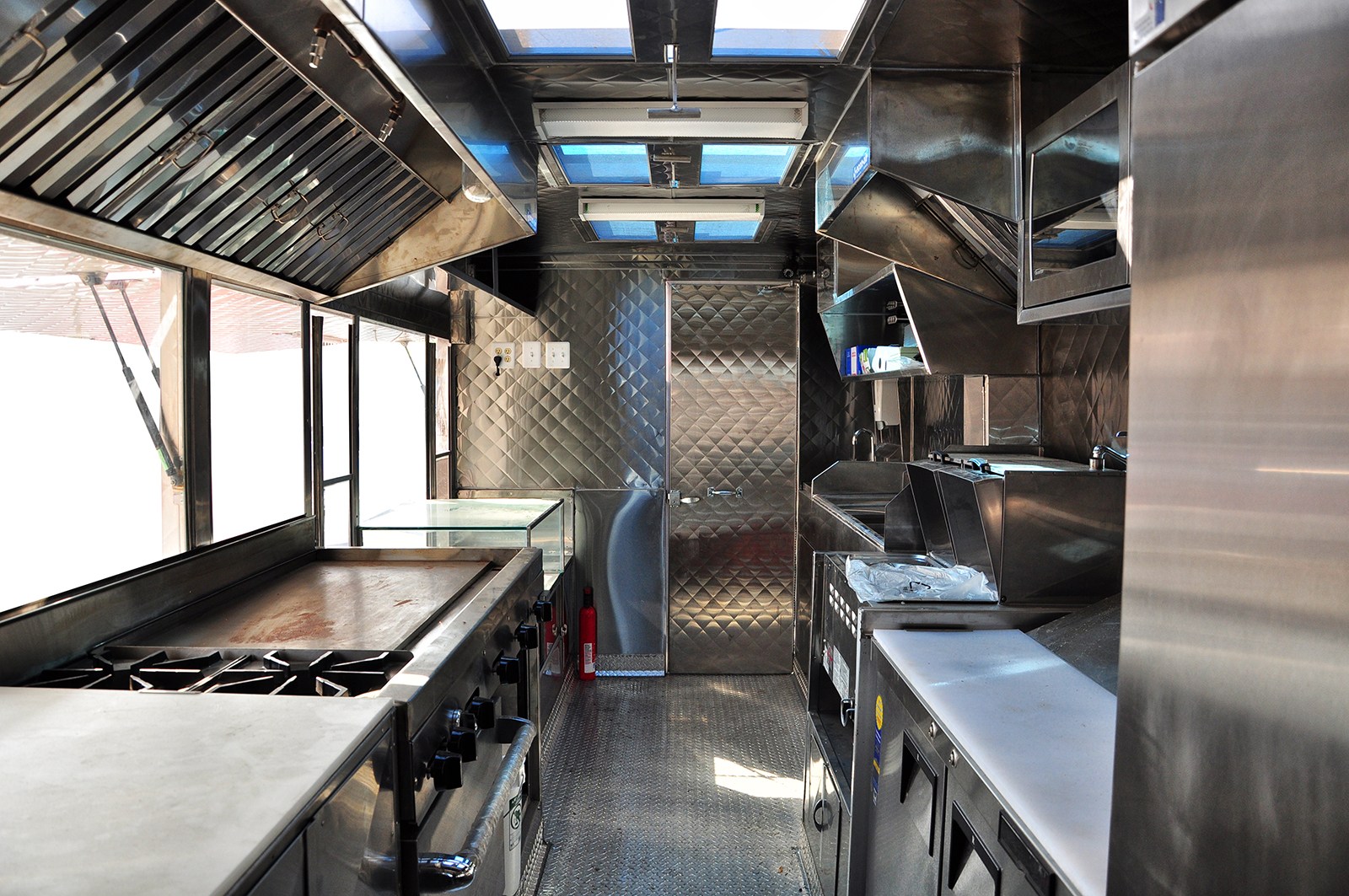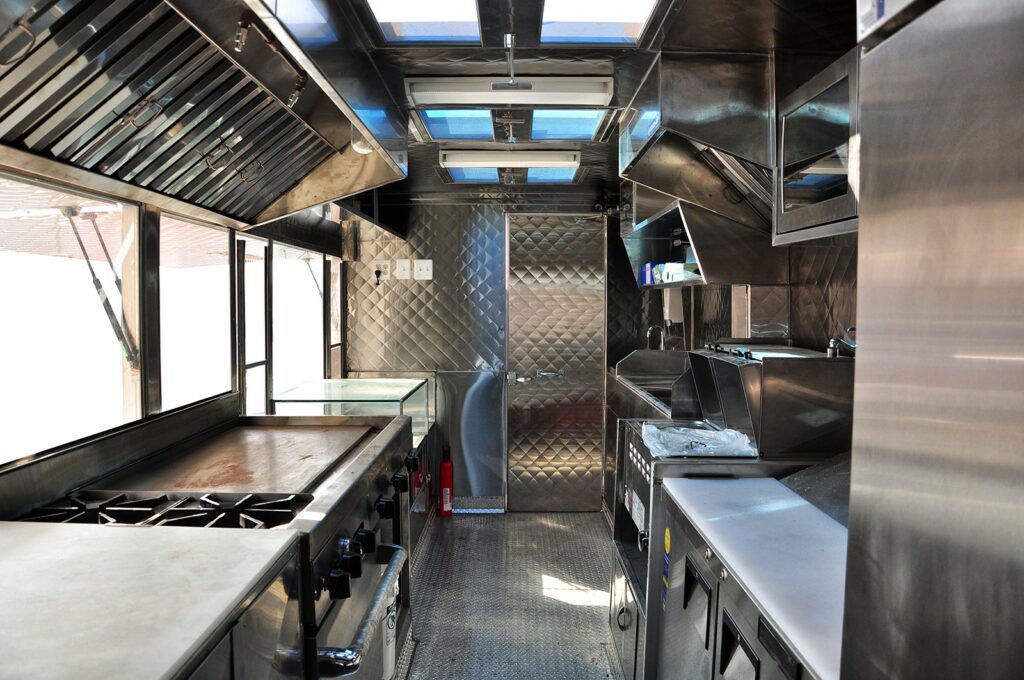 Food truck permits & licenses startup costs
According to a Food Truck Nation report, entrepreneurs spend about $600 to $6,000 on permits and licenses costs (depending on the state they operate in) before they can start their food truck business.
Do not miss the necessary licenses and permits that operate a food truck business. The procedures and requirements for acquiring the permit will depend on the locations you plan to operate. However, the common permits and licenses include:
Business license
Vehicle license
Seller's permit
Food safety or food handlers permit
Health department permit
Fire certificate
Food Truck Operating Costs
Besides the on-time startup costs to open your food truck, you should also budget for the operating costs you must incur every month to run your business.
The operating costs depend on your menu and the number of days you operate per month. Here's a brief overview of the operating costs which you can expect for a casual food truck with 2 full-time employees.
Note that the operating costs below exclude other costs such as potential bank loan interest expenses and amortization and depreciation costs which you should also take into account. 
| Operating cost | Amount (per month) |
| --- | --- |
| COGS | $8,000 – $10,000 |
| Staff | $7,500 – $10,000 |
| Legal compliance | $500 – $3,000 |
| Utility bills | $500 – $1,500 |
| Other | $500 – $1,500 |
| Truck rental costs | $0* |
| Total | $17,000 – $26,000 |
* assuming you purchased and own the truck (otherwise $3,000 on average – see above)
Get a rock-solid business plan with the 
Food truck financial model
5-year financial plan already built

20+ charts for your business plan

Video tutorial 🎥

5,900+ downloads
Food truck Cost of Goods Sold (COGS)
With staff costs, the COGS are perhaps the most important operating expense you must account for when operating a food truck.
Like for restaurants, the COGS for food trucks is usually between 28% and 35% of monthly revenue, but it can be as high as 40%. Of course, the cost will depend on the type of food you serve.
For example, let's assume you serve on average 175 people per day, this results in approximately 2,500 people a month (assuming 6 days a week). Assuming an average order value of $11.50, the total monthly revenue would be $29,000.
Therefore, in that case the COGS would be around $8,000 to $10,000.
Food truck staff costs
Do you need staff to help you with the day-to-day operations? The average pay for a food truck worker is $17 per hour. Like restaurants, food trucks typically spend 30-40% of their sales in staff costs. Indeed, although there is no service (and so no waiter), the average spend per customer is indeed much lower for food trucks.
For example, assuming a team of 1 chef and 1 operator taking care of packaging and payments, you should be spending around $7,500 to $10,000 per month excluding any potential manager's salary.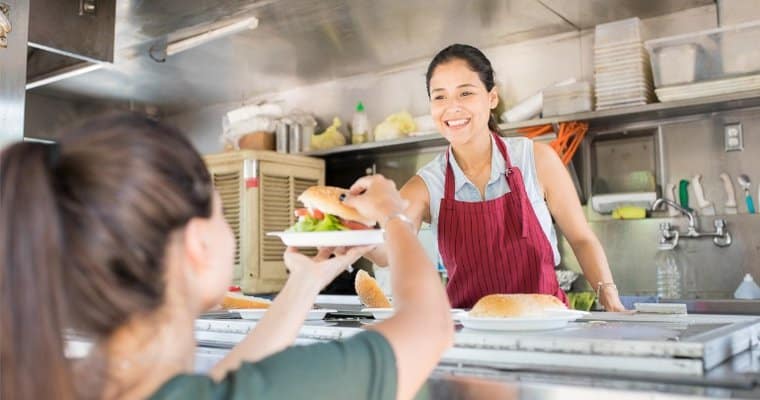 Legal Compliance
Unlike other businesses with a fixed location, food trucks must take into account several compliance legal costs if they intent to move around (which they often do).
According to a Food Truck Nation report, food truck owners must spend anywhere from $5,410 in Portland and as high as $37,907 in Boston per year. Legal compliance costs include things such as regular health and safety inspections, permits renewal, parking and other local procedures mandatory to operate a food truck.
Utility Bills
it would help if you had fuel and maintenance costs to keep the food truck moving. Besides, you have to pay for water and propane. The average price of maintaining a food truck and paying the utility bills is between $500 and $1,500 depending on your travel plans and services.
Bookkeeping & POS Software
The POS system is your register that keeps a record of all transactions. Food trucks can save cash by accepting cash payments rather than using the POS system and paying the card processing fees. Monthly accounting charges can cost up to $250 per month.
Insurance
You need to cover your vehicle, equipment, and staff. The average expense on insurance is $150 per month for a business owner's policy or a median annual premium of $1,260. The business owner's policy bundles general liability insurance with the property insurance at a discounted rate.
Get a rock-solid business plan with the 
Food truck financial model
5-year financial plan already built

20+ charts for your business plan

Video tutorial 🎥

5,900+ downloads