Should You (Really) Join a Startup Accelerator? 6 Pros and Cons

Startup accelerators are a great way to kick-start your business: raising capital, meeting angel investors and expanding your network are few of their many advantages. Yet, accelerators aren't for any startup. Should you join an accelerator? Have a read at these 6 pros and cons before you decide to join an accelerator for your startup.
Accelerator vs. Incubator: what's the difference?
Using the terms "accelerator" and "incubator" interchangeably is a common mistake. Whilst they are similar and sometimes can be found under the same roof (organisation), they are very different.
Startup Incubators
As the name suggests, startup incubators are tailored more to startups still in their incubation period for their ideas. As such, incubators help startup founders turn their ideas into early working prototype versions of a product or service.
Joining an incubator comes with many perks for early stage businesses. For example, incubators will typically let you use office spaces for twelve months, and in some cases every several years.
Yet, not all incubators are equal. Some might be specialised on a specific industry, and others on a specific expertise: do you want to work on your Minimal Viable Product (MVP), or are you looking for help to kick-start your sales and marketing efforts?
Therefore, if you're interested in joining an incubator program, you should first ask for feedback from founders who are currently in the program. You should find out how long they've been with the program and what growth they have achieved with its help.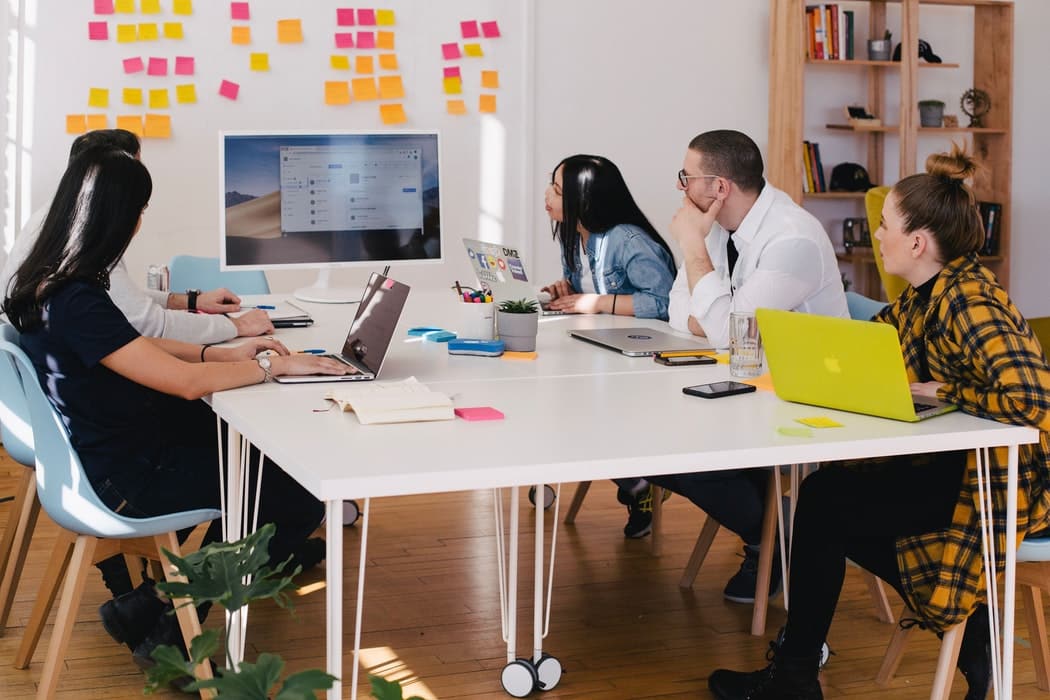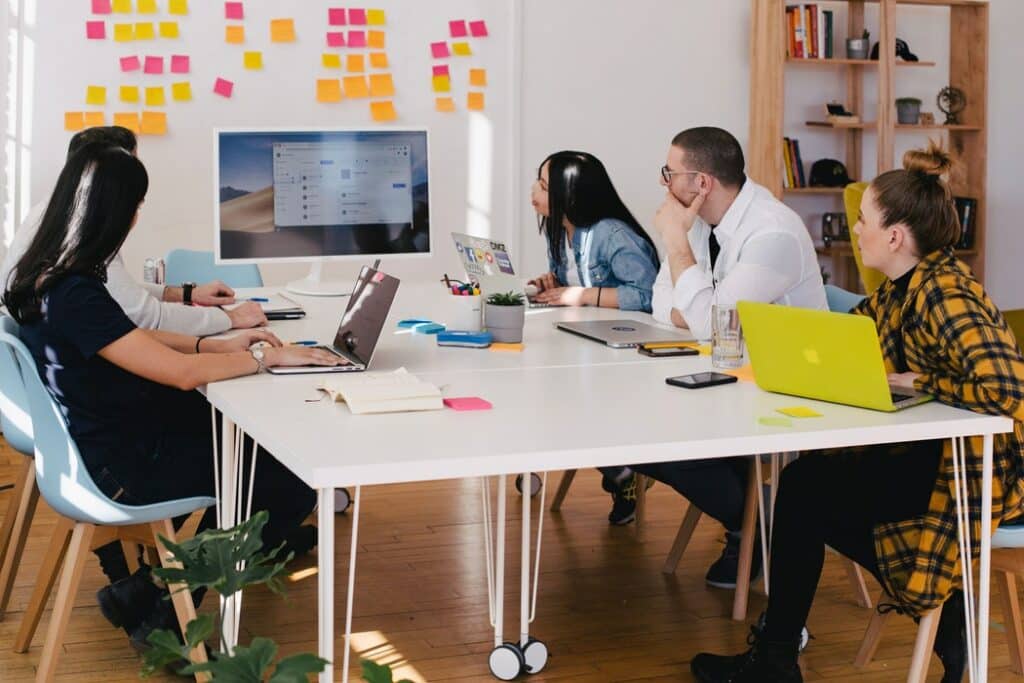 Startup Accelerators
In contrast, startup accelerators are ideal for startups that have already gathered some momentum. That's why startup accelerators are best for startups with a complete cofounding team, a MVP, and that are looking to accelerate their growth (commercialise their product / service).
Accelerator programs usually take place between a few weeks to a couple of months. In that time, they'll give you access to their network, connections, knowledge, and a relatively small amount of funding for your startup.
When looking for an accelerator program, it is crucial to do your research. Identify the program's list of alumni. Who among their startups experienced success? How many failed? Who are in their list of mentors, and what accomplishments do these people have that you think would help you succeed in your business?
Taking the time to find the best-fit startup accelerator for your business is essential. After all, you'll be trusting these people to help your business succeed.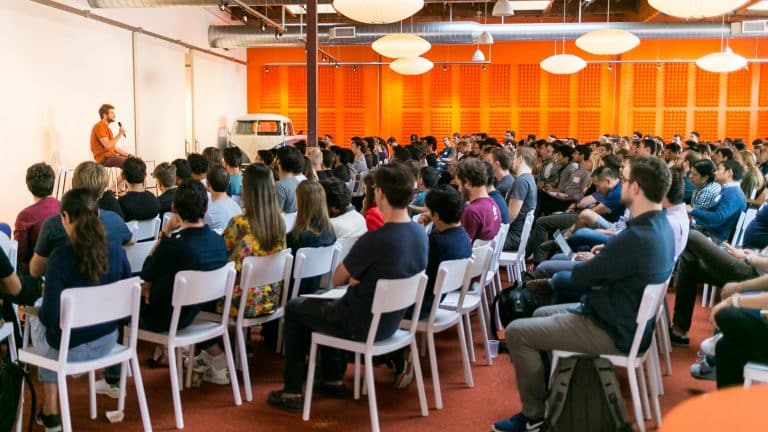 Join an accelerator if:
1. You're looking for mentorship
Most people who launch startups aren't business experts. Some startups fail because business owners enter the market without sufficient knowledge and experience in running a business.
Accelerator programs keep that in mind by giving you access to some of the brightest business minds in the industry. These experts can help you see your business from an objective point of view. They are also willing to share some tried and true knowledge that can aid in your growth as a business owner.
When you're swept up in your momentum or are struggling against difficult obstacles, having knowledgeable veterans at your back can help you refocus, gain valuable insight, and keep you and your business moving forward.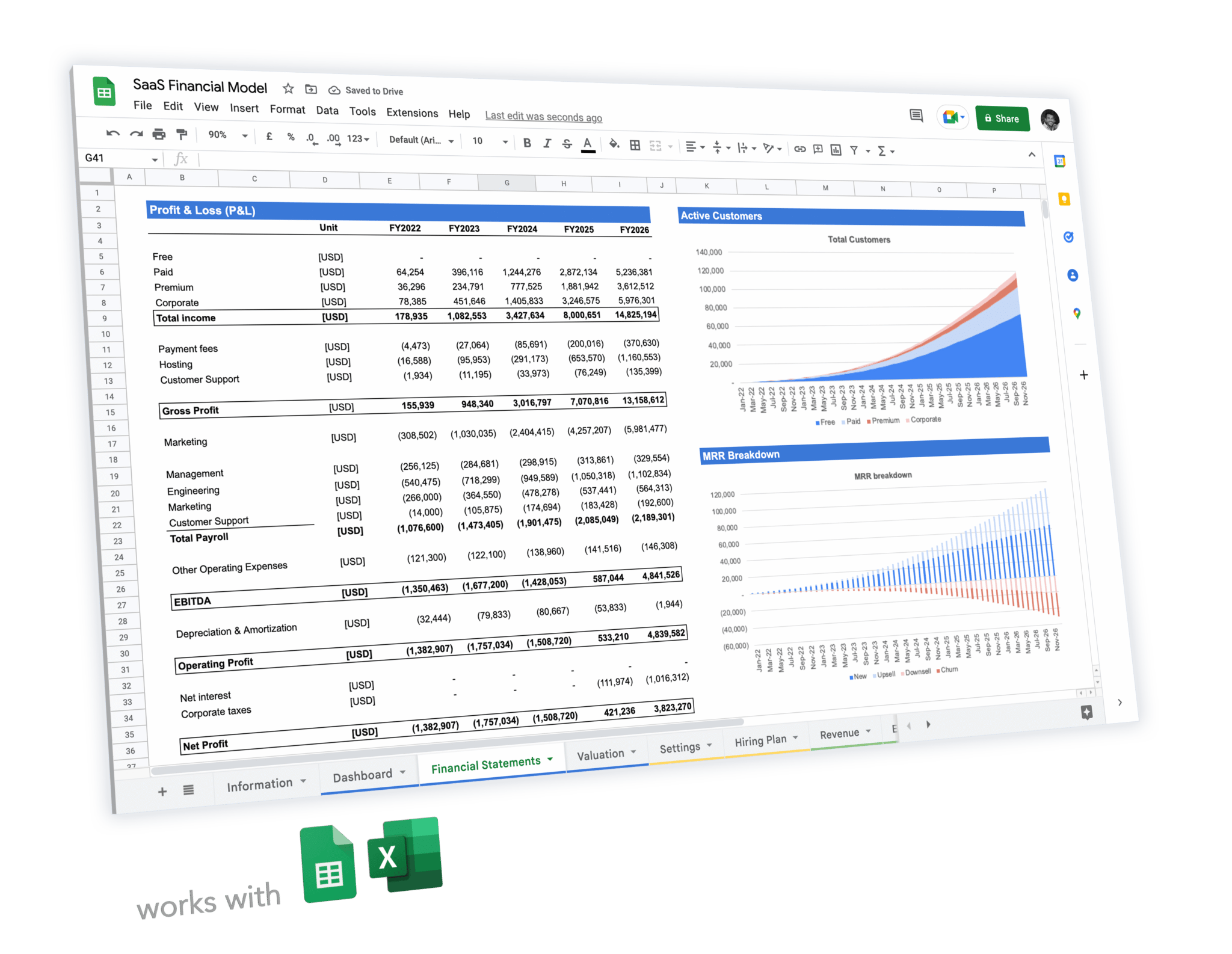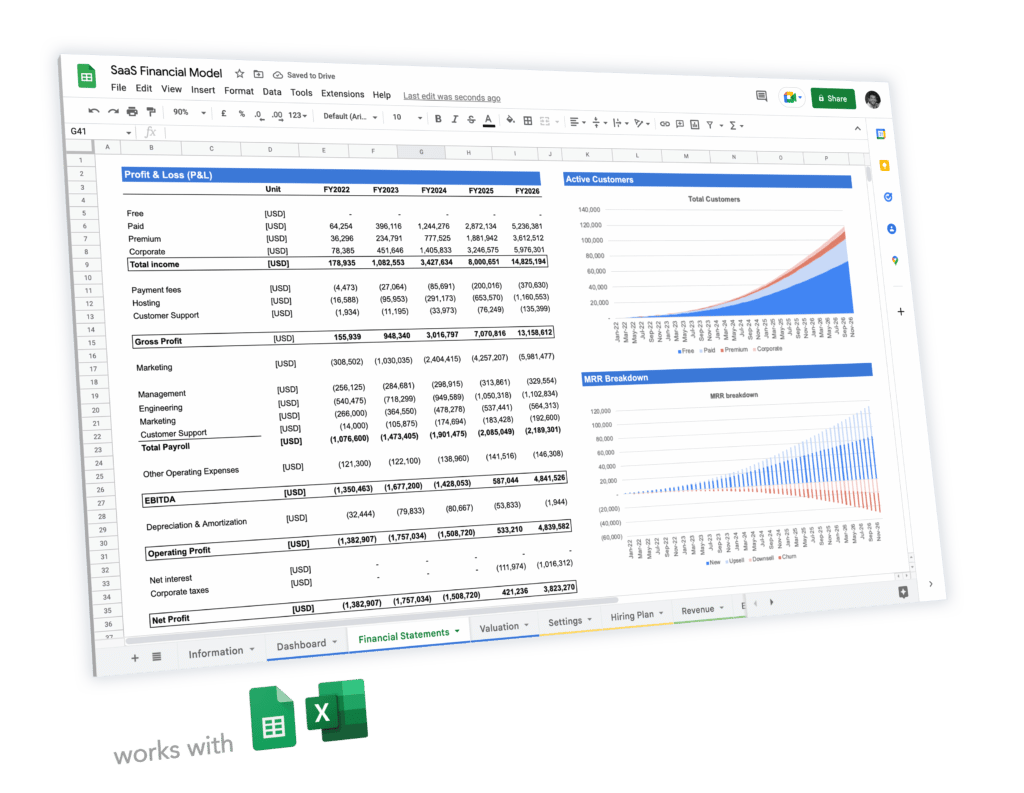 Expert-built financial model templates for tech startups
5-year pro forma financial model
20+ charts and business valuation
Free support
2. You're preparing to raise capital
Many startups start as cash-poor, making it crucial for them to gain the support of an investor. Startup accelerators have an extensive network of investors who want to invest in the newest revolutionary product or service.
By the end of the accelerator program, you can pitch your product ideas to multiple investors at once. It presents a golden opportunity for you to get that much-needed funding for your business.
3. You want to gain credibility
Just like graduating from a prestigious university like Harvard or Yale, being an alumnus of a notable startup accelerator can paint your brand in a positive light. This credibility also helps you get your name out there.
Additionally, it's beneficial for attracting investors and clients, and even potential staff members for your business.
Have a read at our articles on the best accelerators for US and UK startups you should know.
4. You want to exchange insights
Being in an accelerator program lets you meet fellow founders who are grinding just as hard as you do to ensure the success of their business. Exchanging stories about your businesses' highs and lows, forging connections, and knowing that there are other people on the same boat as you do can do wonders for your morale.
5. You want to make connections
Accelerators usually have an extensive network of connections with investors and other businesses.
While getting funding from an investor is exceptionally beneficial for your startup, a partnership with another business can positively impact parts of your operation, like production and logistics. These partnerships can go a long way in ensuring your company's success.


6. You want to compare your startup's growth with other startups
Accelerators allow you to compare your company with other startups in the program. You can gauge how much growth your business has experienced by comparing your company to other startups that started with you on a similar stage.
You're also pressured to outperform your fellow founders since no one wants to see their startup perform poorly and get little interest from investors on demo day.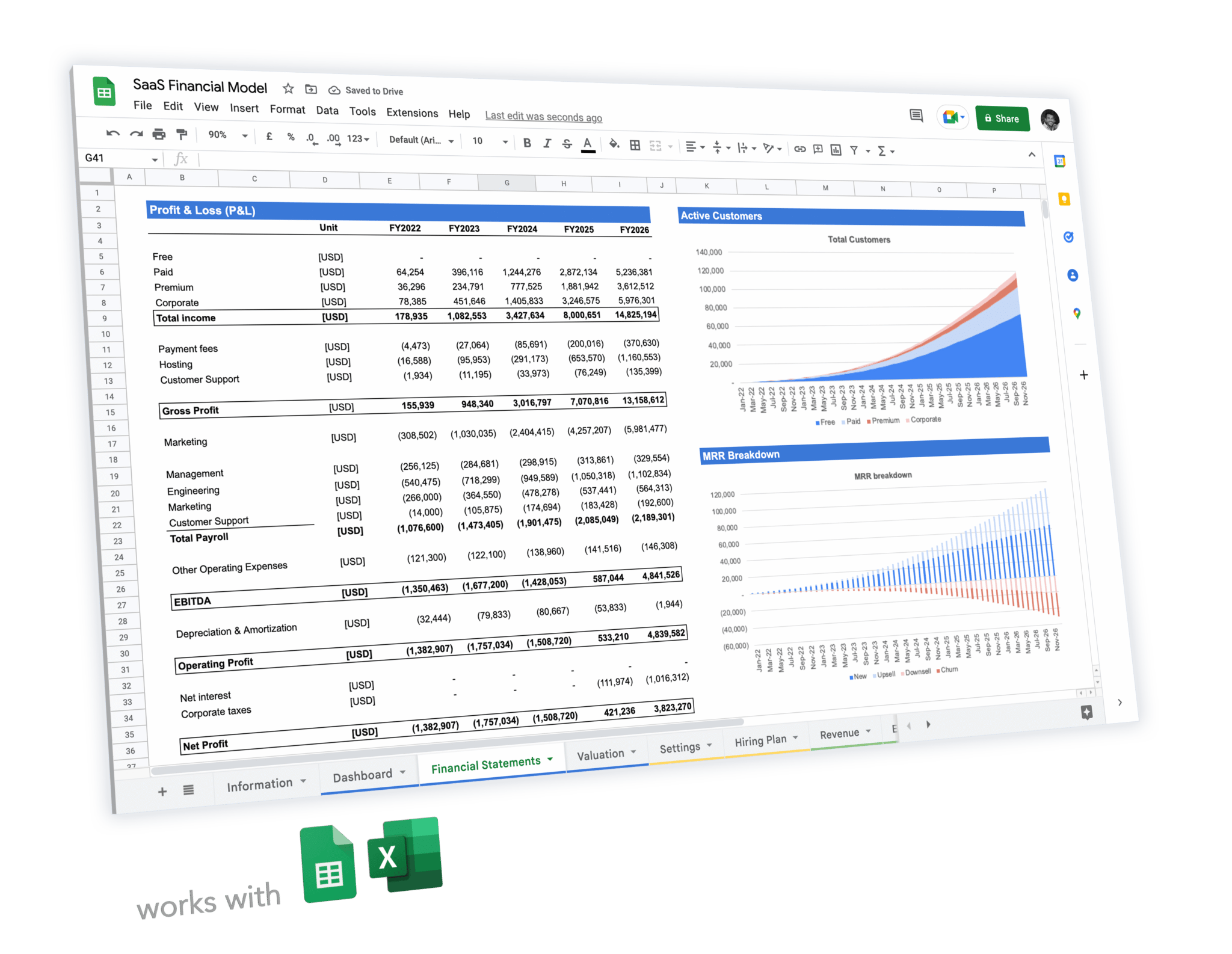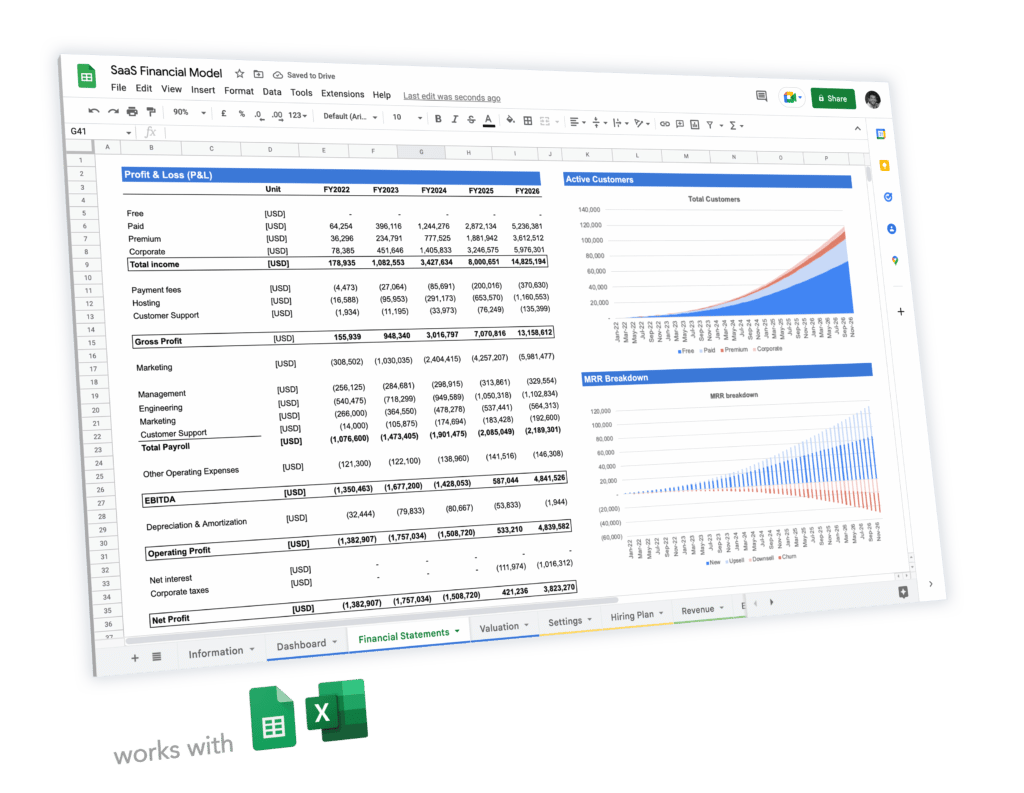 Expert-built financial model templates for tech startups
5-year pro forma financial model
20+ charts and business valuation
Free support
Don't join an accelerator if:
1. You haven't done any research
Unfortunately, not all startup accelerators are the same. The number of accelerators has been exploding recently, unfortunately not all are worth participating in.
Accelerators that are around for only a couple of years typically don't have an extensive record of successful startups in their portfolio.
Hence, before applying you should scrutinise their choices of startups the accelerator has accepted in their previous batches, and the people that run it. Choosing the wrong accelerator may cost you a lot: that's time and money that you can't afford losing when launching your business.
2. You can't afford it
Startups usually start cash-poor. Accelerator programs would typically cost around hundreds to thousands of dollars. That is why it is common for startups to offer equity to afford the program's services (usually anywhere from 10% to 20% of equity).
So, when deciding if you should join an accelerator, it is vital to ask yourself if you are willing to part from a chunk of your company to avail of the program's services.
3. You don't have yet a solid track record
Accelerators constantly have a slew of applications from startups asking to avail their services. As one would expect, not all of these applications are accepted.
The most prestigious accelerators are notoriously selective: Techstars, 500 Startups and Y Combinator (YC) have an acceptance rate of just 1–2%. That's even lower than Ivy league schools.
Settling for an accelerator without a proven track record of successful startups is risky and may ultimately do more harm than good for your business. So make sure you have a solid track record before you start applying to maximise your chances of success.
4. You don't want distractions
While some accelerators let you choose which events you want to attend, most of them require you to attend events. While some may be useful, other events might not benefit you and your company.
These must-attend events steer your focus away and consume time you could have used to make sales, improve your product, or work on that life-changing pitch for investors.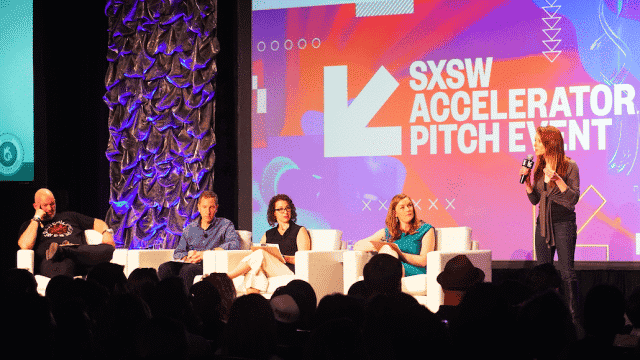 5. You don't need funding
One of the chief benefits of accelerator programs is how they help startups raise funding. Most accelerator programs are designed to end in a demo day where startups pitch their business ideas to many investors.
If funding isn't an issue for your business, you might want to reconsider joining an accelerator. If you're looking at connections and network instead for example, there may be other options available to you.
6. You can't dedicate the time
Another thing you must consider when deciding if you should join an Accelerator is the length of time it takes to complete the program. Accelerator programs usually last ten to sixteen weeks.
Three to four months may not seem much for most people, but a single day can significantly impact budding businesses. Getting the most out of your time from accelerator programs may determine your startup's survival or demise.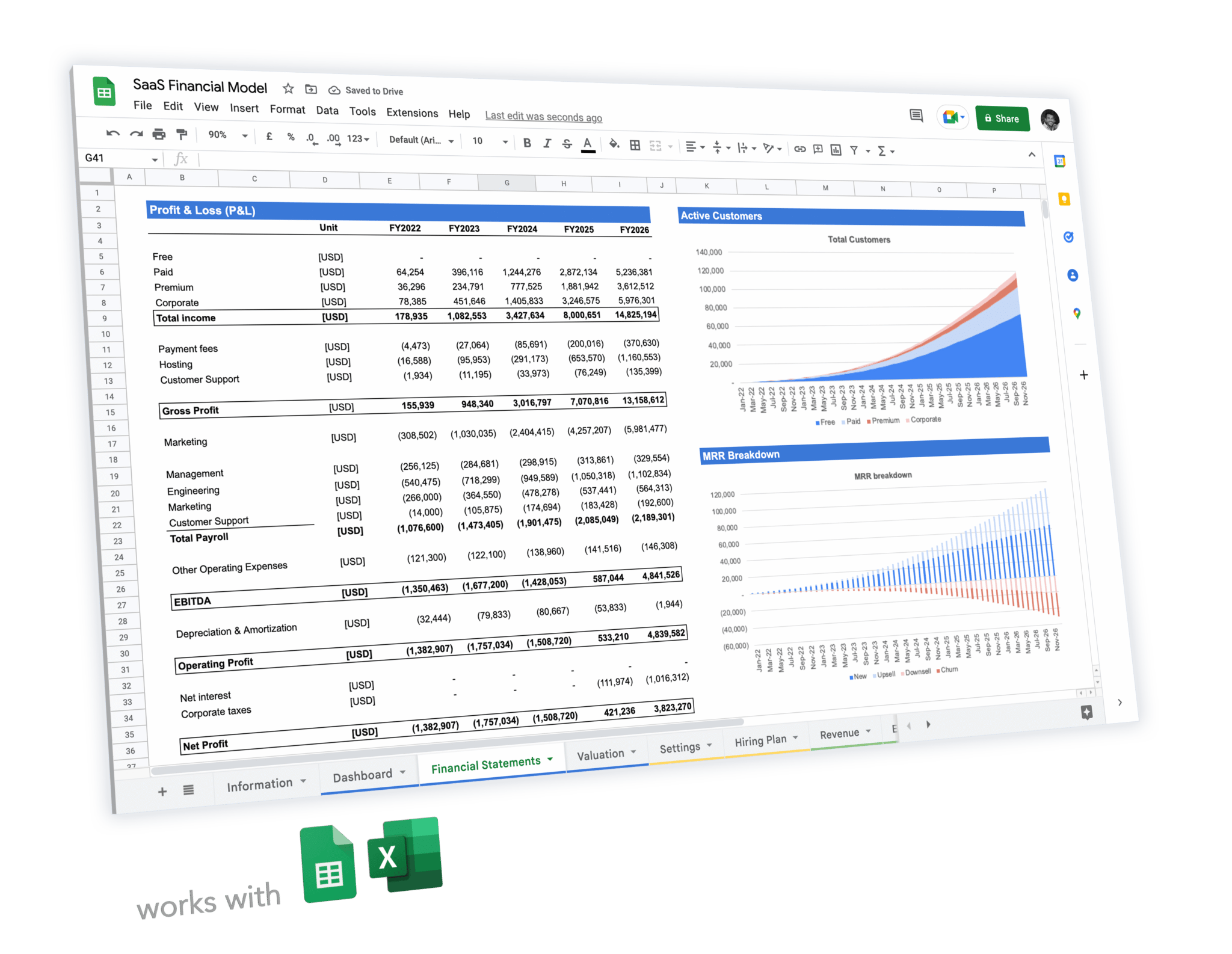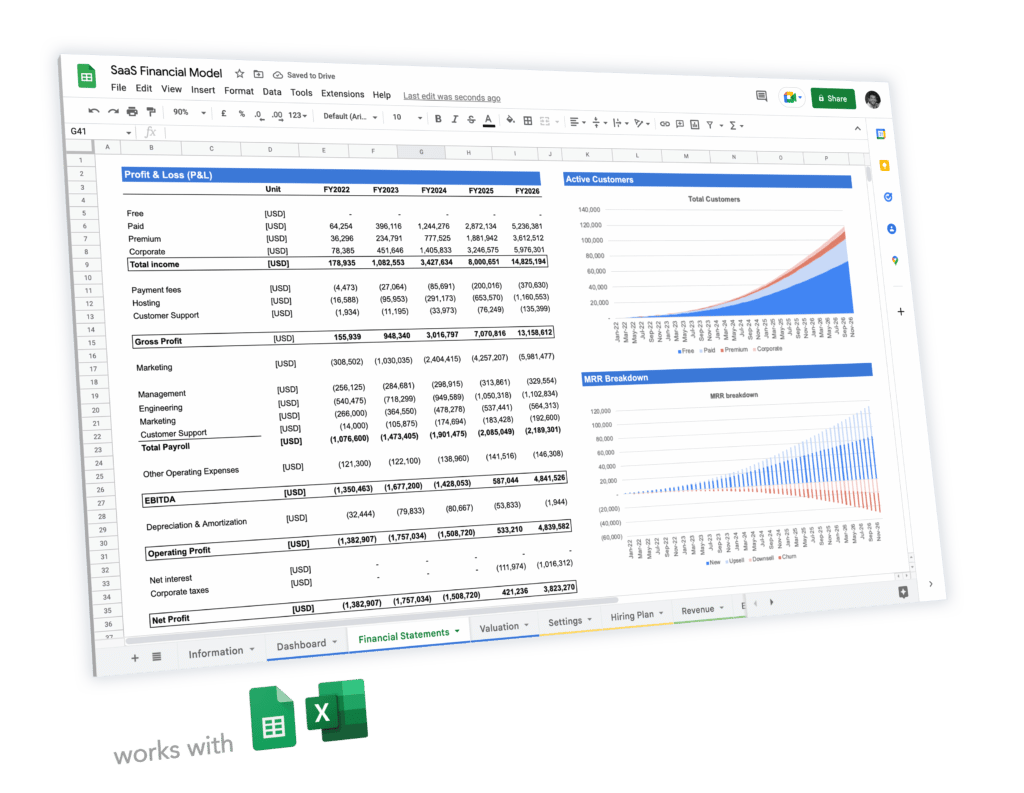 Expert-built financial model templates for tech startups
5-year pro forma financial model
20+ charts and business valuation
Free support