8 Strategies To Increase Auto Repair Shops Sales & Profits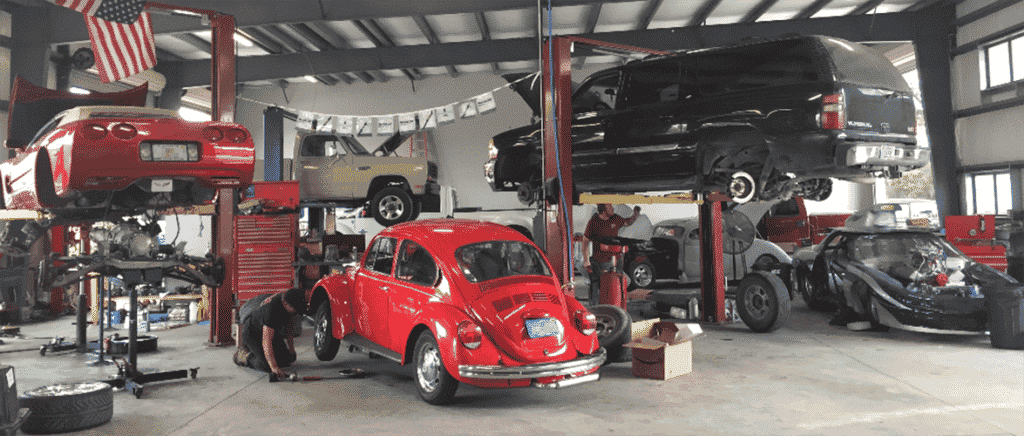 Are you looking for the best ways to increase the profits of your auto repair shop? Auto repair shop profitability depends on your efforts to attract new and maintain customers, expand the existing revenue streams and cost-cutting.
Typically, attracting new customers and retaining them requires proper marketing and customer care strategies.
By diversifying revenue streams, you may offer complementary services so that your garage becomes a one-stop-shop for all auto repair and maintenance services.
Finally, revisit your overhead expenses and devise measures to minimise them without affecting customer satisfaction and quality guarantee.
In this article, we're reviewing 8 strategies auto repair shops use to increase their profits. Let's dive in!
For more information on auto repair and body shops, make sure to read our guides below:
How To Open an Auto Repair Shop: Complete Guide
How Much Does It Cost To Open An Auto Repair Shop?
How To Build a Financial Model For an Auto Repair Shop
How Profitable Is an Auto Repair Shop?
How to Write an Auto Repair Business Plan: Complete Guide
1. Introduce Customer Loyalty Programs
Automotive repair shops can attract new customers and encourage them to come back by introducing various loyalty programs. Typically, auto loyalty programs focus on increasing customer lifetime value for the company. Besides, the programs drive your KPIs like boosting personalization, raising brand awareness, and growing customer engagements.
For your automotive repair business, a good idea to encourage customer loyalty includes a loyalty points scheme, discounted rates for return customers, and offering free diagnoses to loyal customers.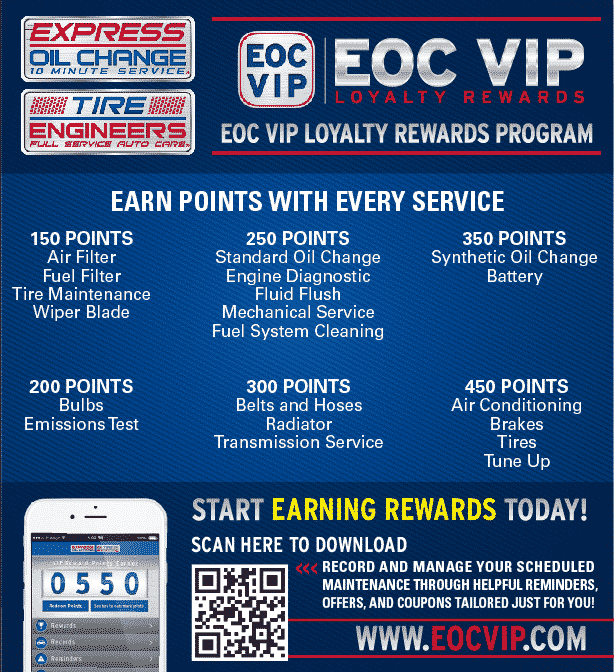 2. Charge Flat Fees For Routine Services
A flat rate or linear rate is a pricing structure where customers pay a single fixed fee for a service, regardless of usage. For instance, you can charge customers a flat fee irrespective of the vehicle type or problem if you offer vehicle diagnosis services.
A flat-rate pricing structure encourages more customers to return to your auto repair shop for additional routine services. Also, it's a great strategy to acquire new customers.
3. Provide A Strong Service Warranty
Adopt a strong service guarantee that puts the customer first without impairing your business.
Offering a quality guarantee keeps you and your staff motivated to provide outstanding auto repair. More importantly, a guarantee is a powerful tool for marketing service quality and achieving and pushing your team to deliver excellence.
Also, most vehicles lose their factory warranty after 3 years or 36,000 miles. Ultimately, a service guarantee becomes a great way to attract customers and encourage them to return because they trust your repair services.
4. Develop A Customer Referral Program
A referral marketing strategy increases brand awareness while boosting sales through existing customers and the new referral traffic. More sales bring more revenue and, ultimately, better profit margins.
In a customer referral program, your existing customers become brand ambassadors. Their motivation is not only to benefit from the program but also to help a friend or a family member who has been searching for the best automobile repair services.
Get a rock-solid business plan with the Auto Repair financial model
5-year financial plan already built

20+ charts for your business plan

Video tutorial 🎥

5,900+ downloads
5. Automate Day-to-Day Operations
Automation has become an excellent way to cut the cost of operations. You can automate the check-in process, which involves booking a vehicle for diagnosis and repair. The customers need to go to your website and fill out a booking form.
Apart from eliminating the labor costs, automation offers a seamless experience to your customers since they do not need to wait at the reception or keep calling to know when to bring the vehicle for repair.
6. Remind Customers About Due Service
Tracking and doing vehicle maintenance at recommended intervals is challenging for many people. Keeping track of each vehicle's usage and reminding the customers at the right time about the due service can help build a good relationship and increase your business revenue.
This is an easy gain. For example, you can use email marketing to remind your customers about deadlines for regulatory checkups. This will not only bring you more repeat customers, but also contribute to building trust for your auto repair shop.

7. Diversification Strategies
Diversification strategies involve leveraging existing competencies and expertise to attract customers who are not supported currently to increase revenue.
Examples of diversification strategies that you can pursue to increase business revenue include:
Offering tire repair services
Selling car accessories like floor mats, seat covers, GPS navigators, etc.
Car cleaning and detailing service
Opening a body shop
Offer classic car restoration
Yet, note that some diversification strategies will require that you train staff or hire experienced professionals to keep offering a high quality service.
8. Wholesale Inventory Purchase
Ordering spare parts wholesale is a great option that delivers cost-saving benefits to garage owners and increases profitability. You not only buy at lower prices but also enjoy savings when it comes to shipping.
Get a rock-solid business plan with the Auto Repair financial model
5-year financial plan already built

20+ charts for your business plan

Video tutorial 🎥

5,900+ downloads