if you are running a bar business, you might be wondering how you can increase your profits. Indeed, food & beverage small businesses like bars and restaurants typically face stiff competition and high operating costs that, if not managed properly, can easily make your bar unprofitable.
This post looks at 12 proven strategies you can introduce to increase bar revenue, reduce costs and eventually making your business more profitable.
For more information on bars, make sure to read our guides below:
How To Open a Bar: Complete Guide
How Much Does It Cost To Start a Bar? Costs & Examples
How To Build A Financial Model For a Bar?
How to write a Bar Business Plan: Complete Guide
1. Upselling & Cross-selling
★ Strategy to increase your bar sales
Upselling involves recommending higher-priced items to the customers, while cross-selling encourages customers to purchase related products and selections.
For example, you could offer complimentary snacks at a discount when customers order specific drinks, cocktails or bottles. This can easily increase your revenue by 20-30%.
Conversely, you can also entice customers to purchase premium drinks if they come with such additional products. In the example earlier, customers could be interested in buying a high-price bottle if it comes with free or discounted snacks for example.
Recommending complementary products and suggesting premium drinks for your bar can help you sell highly-priced products and increase revenue and profits.
2. Offer Free Tasting
★ Strategy to increase your bar sales
Bartenders who offer free tasting to their customers report increased sales conversions. When patrons try a drink and enjoy the taste, they purchase and recommend it to friends. Great tasting beverages attract repeat customers.
Besides, free tasting is an excellent strategy for boosting premium drinks sales.
3. Leverage The Existing Customer Base
★ Strategy to increase your bar sales
Neglecting the existing customers is the worst mistake committed by bar owners and bartenders. Remember that existing customers are prominent marketers who use word of mouth or social media posts to attract their friends to your bar.
Therefore, not trying to retain existing customers to your bar will hurt your current and potential revenues.
To retain existing customers, practice gestures that show you appreciate their loyalty. For instance, you may offer them VIP discounts or free products.
Consequently, happy, loyal customers will come back to your bar with friends and even recommend your services via social media.
4. Introduce Happy Hours
★ Strategy to increase your bar sales
Attract more customers to your bar by offering them something extra on certain days of the week or month. The happy hour technique seeks to create value in the customer's mind and improve sales while increasing revenues and profit margins.
Typically, happy hour sales target the days when bars post low sales, typically from 6 to 7PM when most customers are still at work or commuting.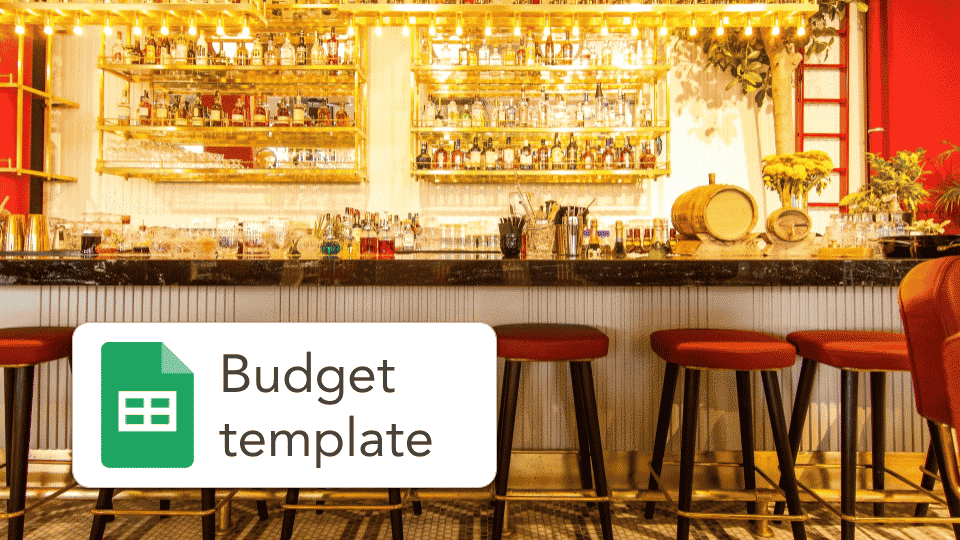 Download the Bar financial model template
Lender & investor-friendly

Easy-to-use Excel template

CPA-developed financials

30+ charts and metrics
5. Updating the Cocktail Menu
★ Strategy to increase your bar sales
A great secret to boosting your bar sales and profits is updating your cocktail menu to match what is trending. The approach can include renaming the current cocktails, removing cocktails that no longer seem attractive, updating prices to reflect the current market and adding trendy cocktails to your offering.
Showing customers you're adapting to current trends will help you retain customers, and gain new ones.
6. Create An Atmosphere
★ Strategy to increase your bar sales
Create a suitable environment if you want to get your customers drinking more. Alternatives include outdoor seating, lighting, more space, pumping up the music or hosting theme nights.
Research has shown that patrons spend more in bars where the mood is right, regardless of the price. Take a close look at your bar, and if it is not cozy, comfortable and appealing, you could be losing customers to the competition.
7. Inventory Tracking
★ Strategy to reduce your bar expenses
Efficient inventory tracking is one of the best strategy to increase bar profits. Indeed, inventory tracking gives you a more accurate understanding of your sales and seasonality, which in turn is crucial to better adapt to customer demand.
Besides, an inventory list is a quicker way of noticing where you are losing money and whether freebies and free tasting promotions are rewarding.
Inventory tracking can also help you prevent issues with overstocking or understocking inventory. Understocking can result in a loss of sales when demand for a certain drink is high. On the other side, overstocking holds your cash and can result in losses, especially when handling perishables.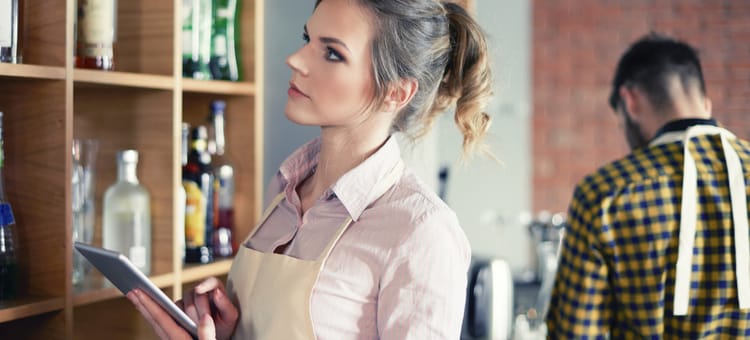 8. Automate Inventory And Ordering
★ Strategy to reduce your bar expenses
Are you struggling to keep track of your bar sales and expenses? Software options provide powerful capabilities. You can use software to track the costs and monitor bar sales. Software solutions provide statistical reports about your employees, compare daily deals and even identify risk transactions, which helps you develop proper controls. All the data works effectively to decrease your costs and improve your bar sales.
Besides sales and expenses, bar owners can leverage technology to maximize sales. Modern customers love convenience, and so they have turned into mobile shoppers. From ordering meals to drinks, customers love the convenience that technology offers them. This is even more true since the pandemic forced us to adopt table ordering via QR codes.
9. Limit Spillages
★ Strategy to reduce your bar expenses
Constant spillages can significantly hurt your profit margins over time. Indeed, the average loss per spillage is 6 ounces per liter, meaning you're in average wasting 18% of your inventory in spillages..! As such, limiting spillages can significantly increase your bar profits.
In order to keep spillages to a minimum, use the correct brewery glassware and ensure consistency in serving sizes. Also remind your staff to check liquor levels to confirm they are serving correctly.
10. Track Waste
★ Strategy to reduce your bar expenses
There will be times when a glass breaks, a customer complains and walks out without paying, or a bartender spill drinks accidentally. Knowing when waste occurs is the first step to control it. In order to track waste, make sure you track down every waste to implement measures to avoid it.
11. Flexible Staffing
★ Strategy to reduce your bar expenses
Bars and breweries will always experience low seasons and high seasons. Getting smart about your staffing helps to avoid overstaffing during the low seasons. Using a sales tracker lets you understand when your business will experience a whole house and predict when to expect fewer patrons.
There are a number of flexible staffing strategies you can adopt. For example, prefer hourly pay and/or commission pay over fixed wages.
12. Upgrade Bar Equipment
★ Strategy to reduce your bar expenses
Upgrading your bar and kitchen equipment with modern technology is a measurable way to drive bar profits. For instance, if you serve cocktails that require different ice cubes, the dispenser should create ice you need within arm's reach. Therefore, you sell high-priced specialty drinks to your customers faster.
High quality equipment brings many benefits, especially:
It keeps waste and spillage to a minimum by avoiding breakages and ensuring consistency
It maximises efficiency and turnaround time per customer (so you can serve more customers faster)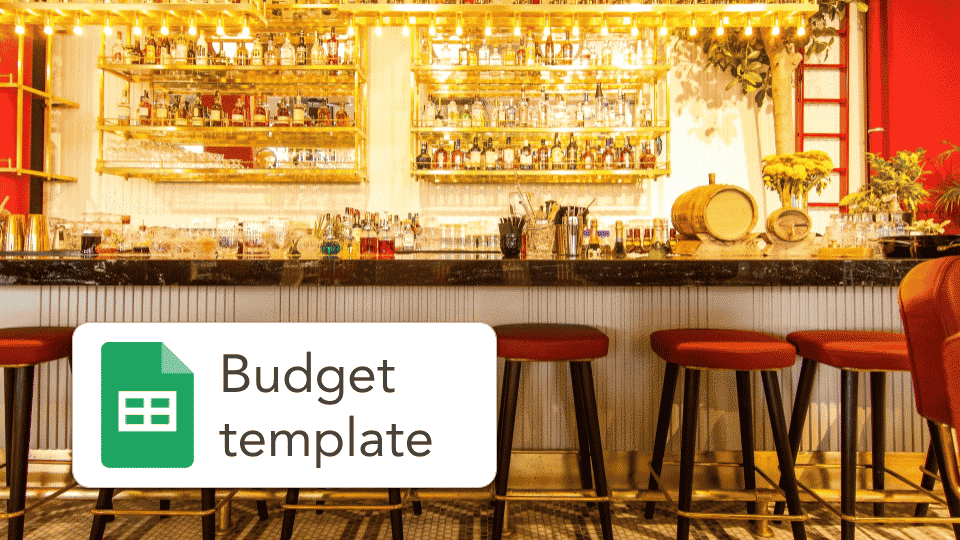 Download the Bar financial model template
Lender & investor-friendly

Easy-to-use Excel template

CPA-developed financials

30+ charts and metrics