Food truck businesses have grown in popularity across the US since the 2008 recession. Given the low cost of starting a food truck business, more entrepreneurs are rolling out their food truck businesses, making the niche competitive by the day. So if you're looking to increase your food truck business profits, you've come the right way.
Apart from competing with other food truck owners, you face competition from quick-service restaurants and street food vendors.
Are you struggling to improve food truck's business profits? To survive and thrive in the food truck business, you ought to consider increasing sales and cutting overhead costs.
This post outlines essential tips for food truck business owners to increase business profits. Let's dive in!
For more information on food truck businesses, make sure to read our guides below:
How To Start a Food Truck In 9 Steps
How Much Does It Cost To Start a Food Truck Business?
How To Build a Financial Model For a Food Truck?
How to Write a Food Truck Business Plan: Complete Guide
1. Establishing A Unique Selling Proposition
Targeting a unique selling point helps food truck owners attract more customers. You can offer reduced prices, speedy service, or something special.
A unique selling proposition defines your food truck business and focuses on articulating a specific benefit that makes you stand out. Therefore, the USP helps bolster revenue by giving the target customers a reason to buy.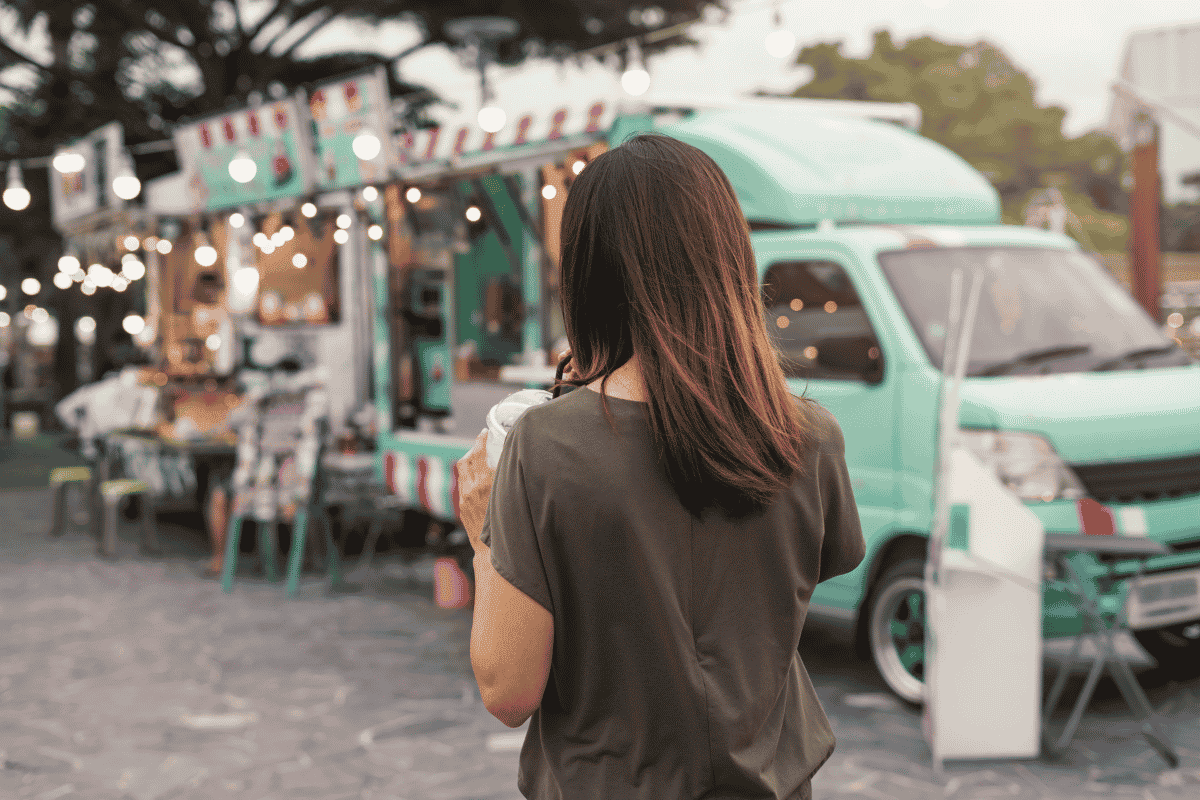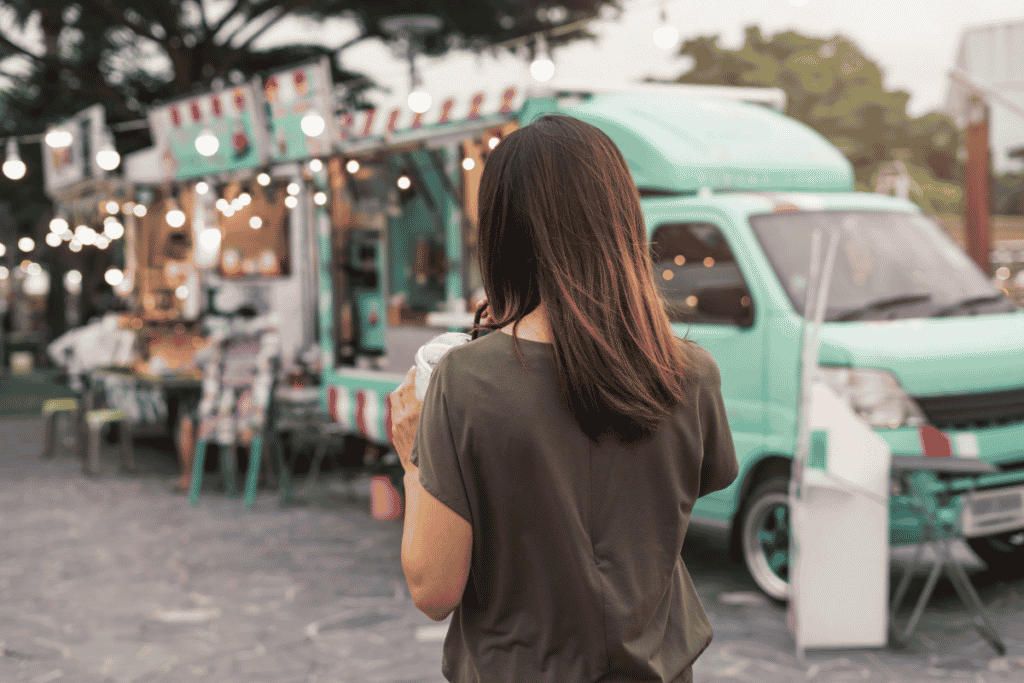 2. Target Multiple Locations
Focus on reinvesting your profits back into the business to make it grow and target additional locations. Whether buying another food truck, hiring or borrowing your family truck, having more than one truck allows you to expand your reach and increase your revenue base.
Food trucks can show up in heavily populated areas and special events, unlike the store-front. The food truck owners can open at all hours, including at night, where they park outside the bars and nightclubs waiting for hungry revelers to stumble out of bars and provide them convenient food and excellent service.
3. Focus on Establishing Customer Relationships
Modern technology helps businesses to establish long-lasting relationships with their customers. Using technology to create and grow customer relationship is one approach. You can create a social media hashtag where you engage the customers and collect their views and orders. A good example is a Facebook group where you post "today's menu" to keep the customer in the loop and encourage them to place orders.
Focus on making connections to earn a loyal following who supports your business, passion, and the hard work you are putting in to encourage their participation.
4. Get Listed On the Food Truck Tracker App
Food truck finder apps help food truck owners grow their businesses and connect with customers that support them. The apps list the location of various food trucks so that customers find them easily. Besides, consumers use the food truck tracker to choose the food truck or cart to eat at based on location and the day's menu.
Therefore, registering with the food truck finder app grows your visibility.
If you are ready to get listed, look for the best food truck app depending on your location and the target customers.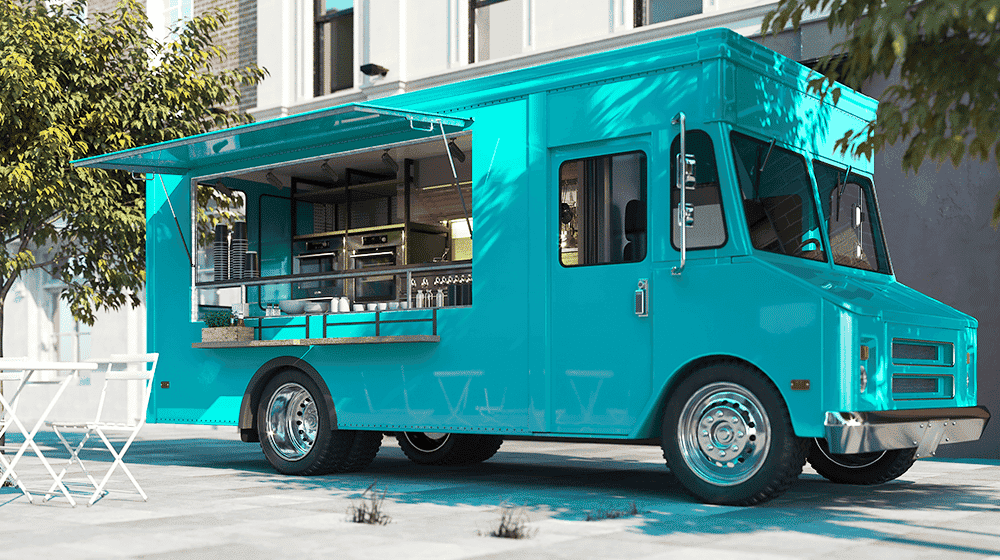 5. Upselling and Cross-Selling
Upselling strategies focus on persuading the customers to purchase an additional item or spend more on an item.
Instead, cross-selling is where you convince the customer to buy a complementary product to increase your revenues.
While upselling and cross-selling are great ways to increase your sales, you must strike a balance to avoid becoming an annoyance. Therefore, take the time to know the customer personally and allow them to understand better the products you are trying to upsell or cross-sell to them.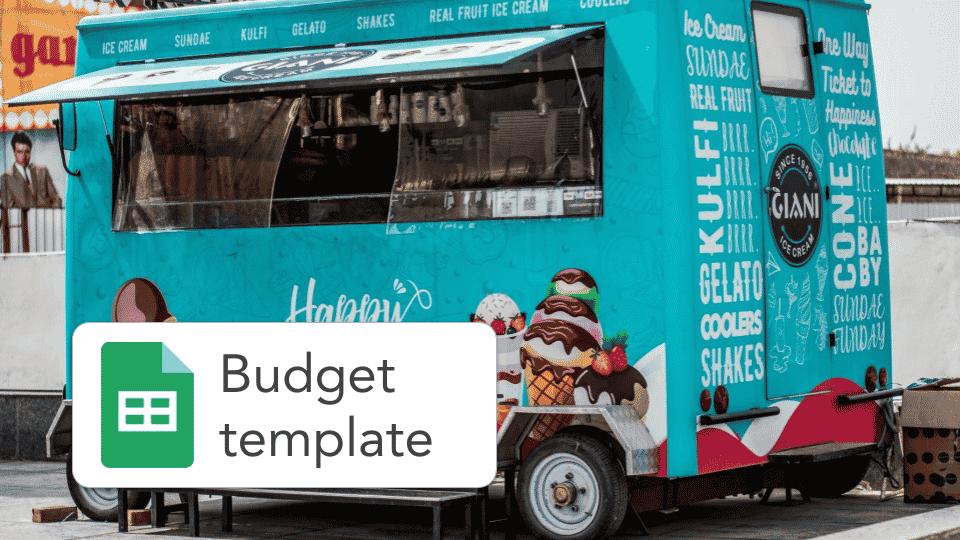 Download the Food Truck budget template
Lender & investor-friendly

Easy-to-use Excel template

CPA-developed financials

30+ charts and metrics
6. Partner With Food Delivery Services
To reach as many people as possible, set up online ordering accounts and create a delivery option on your website.
Covering all the bases, including an online presence, opens your food truck, making it easier to reach further.
Having a delivery option on your website and utilizing your delivery drivers can boost your profits as you save the commission you would pay to a delivery service. examples of delivery services include GrubHub, Uber Eats, and Doordash.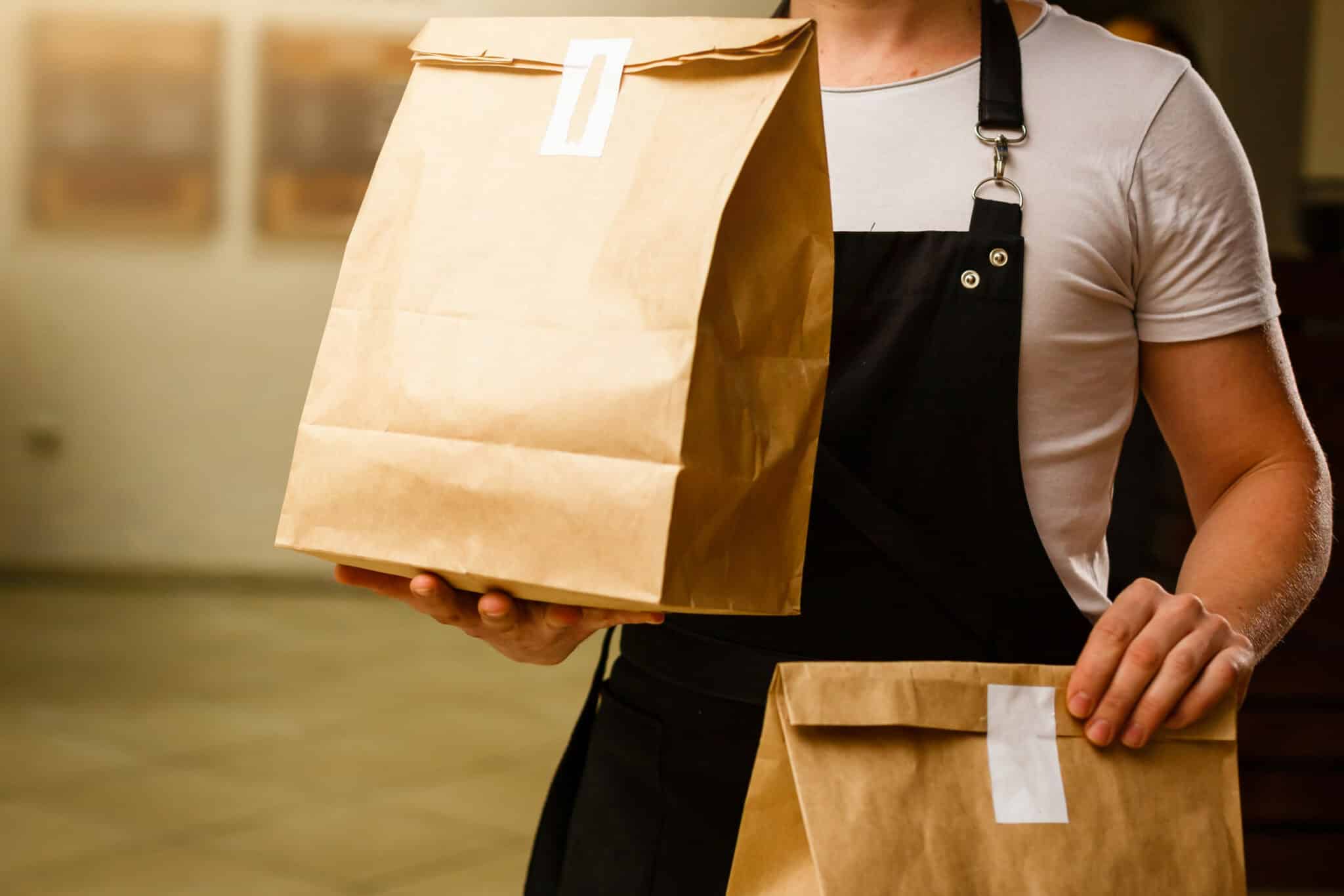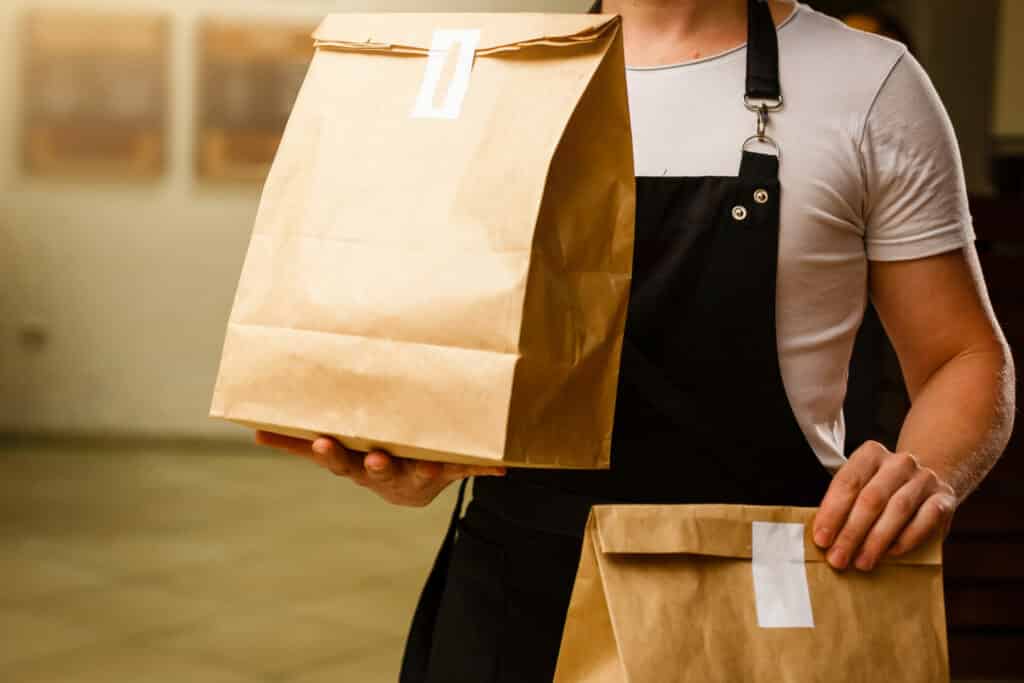 7. Practice Proper Inventory Management
Like other businesses, inventory can make or break your food truck business. Unfortunately, most food truck owners tend to opt out of using a formal inventory management system.
Taking inventory is a critical component of your business as you can track your margins, predict demand, and get sales feedback from the customer to scale business growth.
It is unclear how much you spent in the last quarter on groceries and other miscellaneous expenses. Here are some of the reasons food truck owners should ensure proper inventory.
It helps to keep track of ingredients to avoid overstocking and understocking
Manage food wastages
Reduce stock theft
Manage your cash flow
Taking inventory frequently might sound overwhelming, but it helps keep your business profitable by ensuring educated business decisions that maximize sales and decrease inventory wastages.
8. Offer quick Mini-Meals
Mini-meals is a growing trend, especially among American millennials who snack more often in a week to maintain healthiness. Offering high-quality health-conscious snacks is one way of improving a food truck's profitability.
9. Partner With Event Planners
Increasing food truck revenue is not limited to your business practices but also who you know and who you work with. Working with event planners puts you in the know of being where the customers are.
It is also helpful to look at event calendars in your area and event planner's websites to note the events happening near you. Talk to local groups, including municipal event organizers, small business organizations, the tourist board, and other prominent event planners.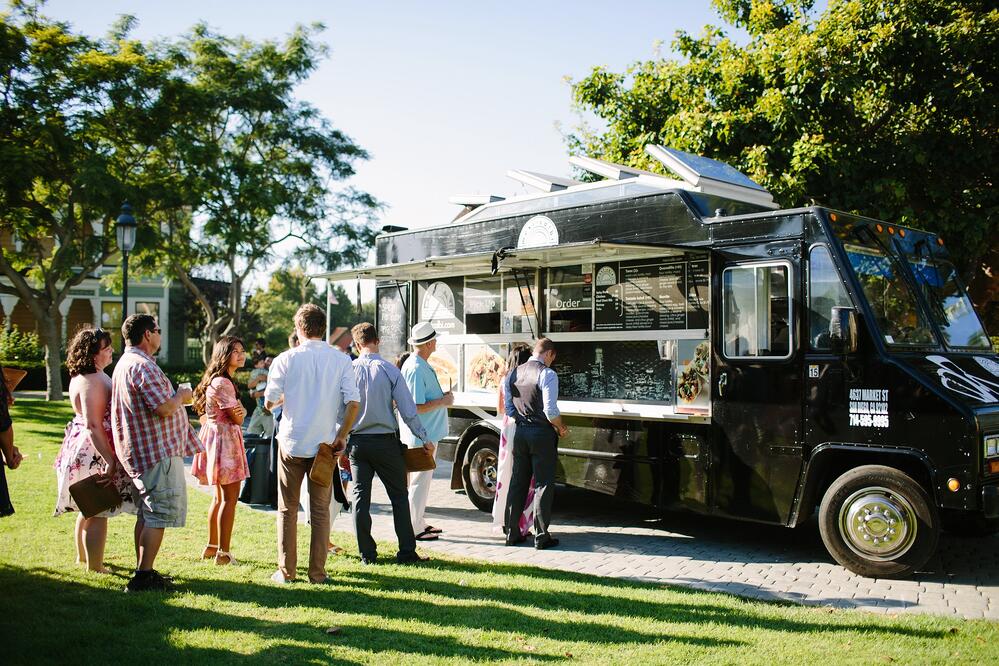 10. Track COGS
Calculating food costs in the food truck business may seem a time-consuming task, but it is one of the best ways to ensure you sell food at the correct prices and avoid losses. Factor your inventory when calculating the food cost percentages to stay on budget and monitor the market prices appropriately.
11. Avoid Waste
Food waste is a severe issue hurting the profitability of food trucks and restaurants in general, and it's often because of over-portioning while serving customers. Using proper food portioning equipment to ensure customers get the same portion will help you avoid losses.
Above all, portion control equipment helps you manage customer expectations and provide consistent servings. Therefore, you ensure customer satisfaction throughout.
12. Buy Food Supplies In Bulk
Working with wholesale food suppliers rather than retail grocery sellers keeps your COGS low. If possible, shop around and see what competing food suppliers are offering. Consider buying long-lasting ingredients to reduce food waste and expenses.
Another option is joining a group purchasing organisation. The group purchasing organisations pool their resources and negotiate with suppliers ensuring they get the best deals in the market.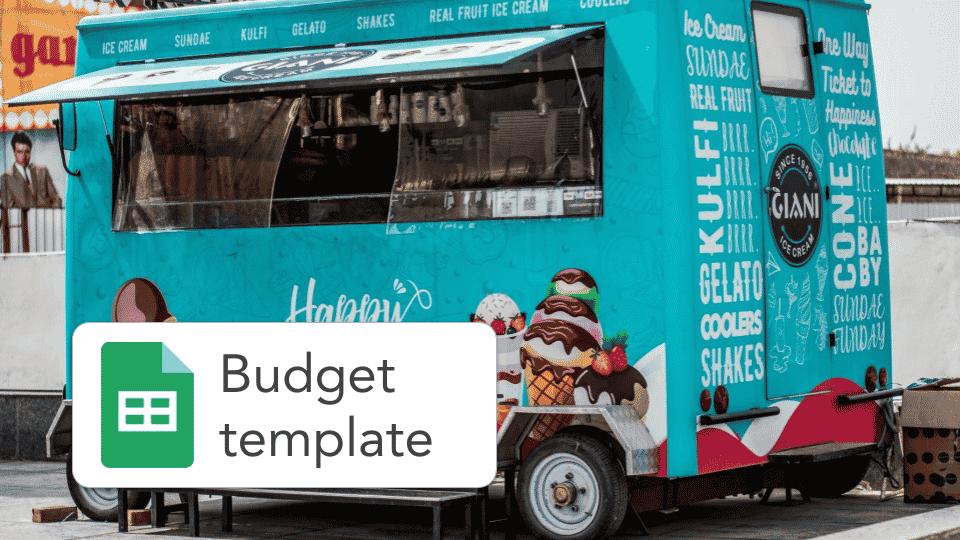 Download the Food Truck budget template
Lender & investor-friendly

Easy-to-use Excel template

CPA-developed financials

30+ charts and metrics