7 Strategies To Increase Profits For Your Veterinary Clinic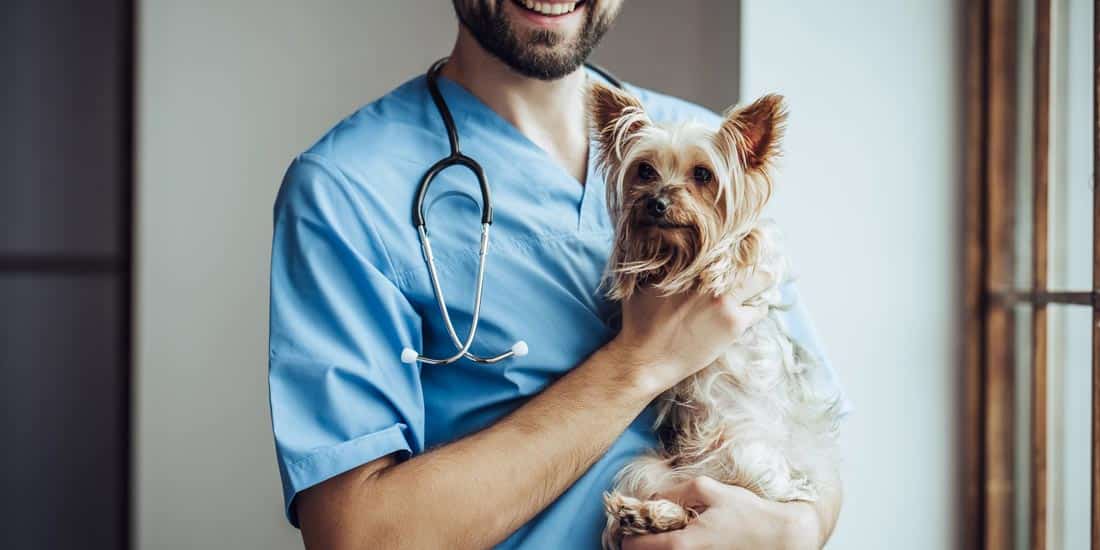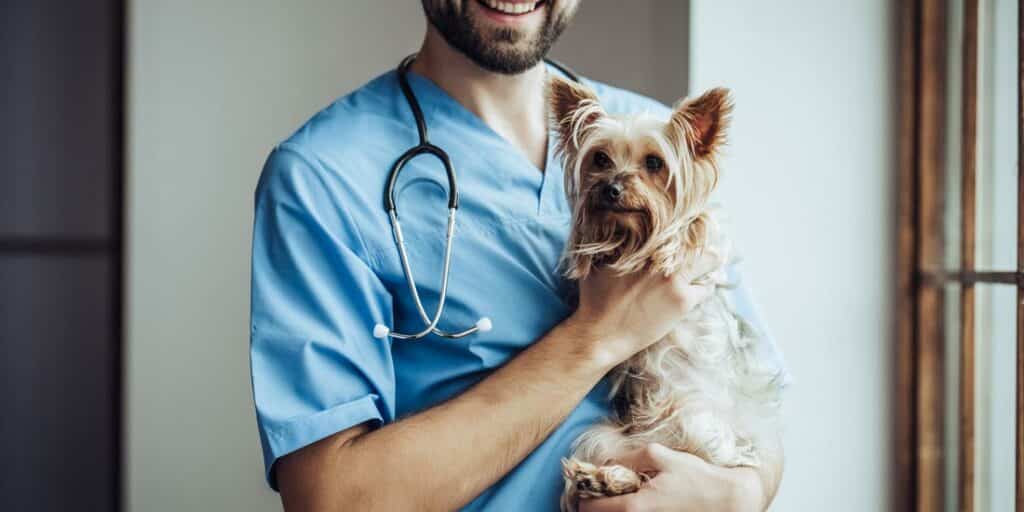 Despite an average salary of $99,250 a year, a significant part of veterinary doctors' and clinic owners' income actually come from other sources than the usual consultation fee they charge.
Indeed, there are a number of strategies you can use to increase your revenues without working longer hours.
So if you don't know where to start, this list of 7 strategies to increase profits for your veterinary clinic will give you some ideas. You can then develop your own unique strategies to open new income streams and maximise your profits.
Let's dive in!
For more information on veterinary clinics, make sure to read our guides below:
How to write a Veterinary Clinic Business Plan: Complete Guide
How Much Does It Cost To Start a Veterinary Clinic?
How To Open a Veterinary Clinic In 8 Steps
How To Build A Financial Model For a Veterinary Clinic? 
1. Merchandising
This is the most common strategy used by veterinary clinics owners and doctors to increase their profits.
With merchandising, you sell products from brands and manufacturers that pay you commission for each sale. If you haven't already started it, you can start selling retail products like pet foods, toys, beds, and other pet supplies. While it is always possible to sell individual products, you can create breed-specific customized packages of food products, essential healthcare supplements, etc.
Another smart idea is to offer a subscription-based model where your clients can subscribe for monthly refills. Naturally, here you maximise your revenues as you earn a commission on repeat purchases.
2. Healthcare Membership Plans
Pet owners are aware that their furry friends require regular healthcare checkups and grooming. However, budgetary constraints prevent many people from accessing veterinary services because they cannot afford to pay for high expenses at once.
By introducing a membership plan with monthly subscription payment options, you can let your clients spread out their spending in monthly installments. This puts less pressure on their finances while enjoying structured benefits.
With an in-house membership plan, you can earn loyal customers and a steady income stream.
Beyond profits, memberships also allow you to create retention: your customers are more engaged and more likely to spread the word to people.
An example of a company that offers such memberships is Small Door.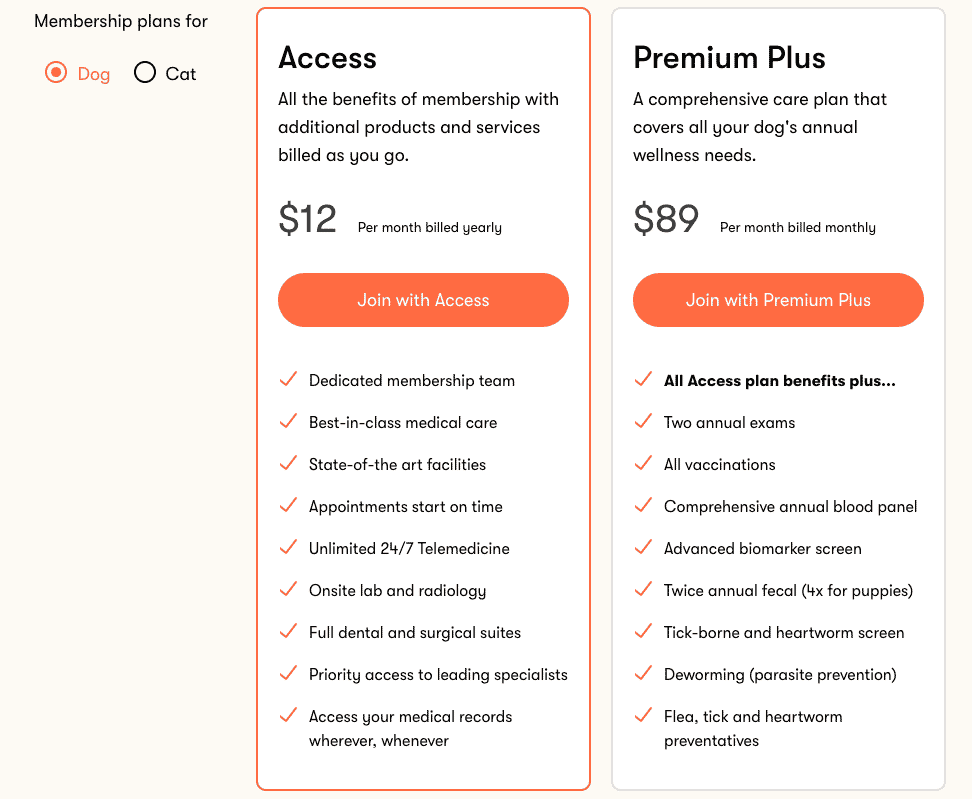 3. Payment Plans
You can introduce payment plans that can work in conjunction with membership plans, or they can work as standalone offerings.
There are certain high-cost procedures that pet parents cannot afford to pay in full at the time of the procedure. Instead of turning them away, you can offer payment plans where pet parents can pay in installments.
A study by VetBilling.com found that this method not only helped to retain existing clients but also attracted new customers while adding a steady income stream for the veterinary clinics.
Get a rock-solid business plan with the Veterinary Practice financial model
5-year financial plan already built

20+ charts for your business plan

Video tutorial 🎥

5,900+ downloads
4. Utilize Social Media Platforms
Social media platforms not only help to attract new customers for a veterinary clinic but can also be used to increase significantly your profits. For instance, you can create a YouTube channel for your veterinary clinic and upload educational videos related to:
In-home vaccination
In-home drip treatment
Basic grooming at home
Do's and dont's of feeding a pet
Methods to calm an aggressive pet, etc.
You can even upload recorded videos of important surgical procedures or even live streams. This can help build the confidence of pet parents.
What is interesting is that YouTube allows monetizing videos, which can help you to generate a revenue stream to increase your profits without spending big.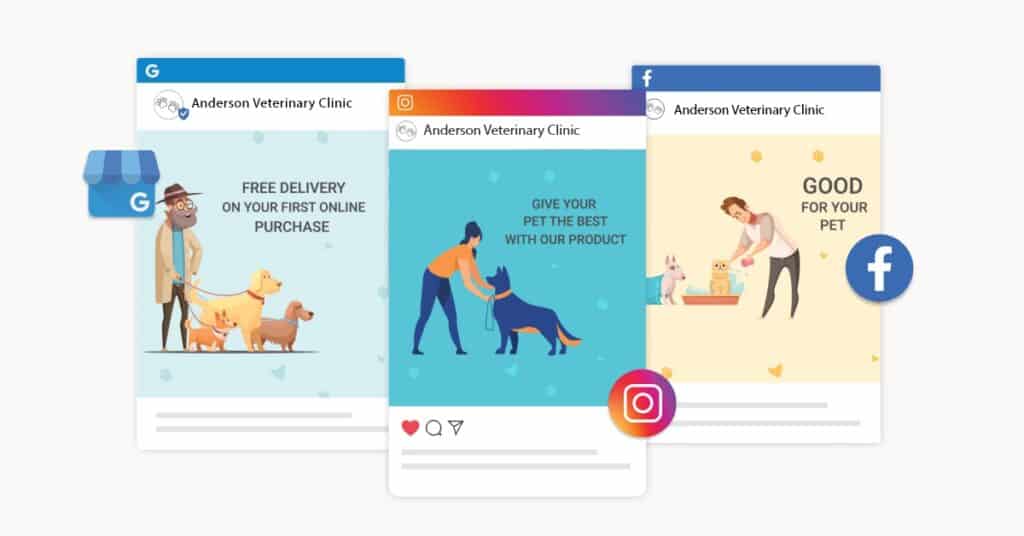 5. Affiliate Income
You can generate affiliate income by promoting pet products to your clients. The difference wieh merchandising is that, with affiliation, you offer products via an online store instead.
This also means that, to be effective, you will have to spend time reviewing products and promoting them. Of course, you can use your YouTube channel to promote those products, but starting a blog and writing detailed reviews is one of the most effective and time-tested methods.
When done right, affiliate marketing can help to earn hundreds of thousands of dollars each month for veterinary clinic owners.
6. Referral Program
Another common yet under appreciated strategy to increase profits for your veterinary clinic is to simply introduce a referral program where you can ask your existing clients to refer new clients. You can then reward those who send new clients to your clinic.
Of course, you can decide on the reward you want to give. It can be a gift card, a discount coupon, a free product for the pet, and so on. With the right incentives, referral programs can be very rewarding as they have the potential to significantly increase your client base.
7. Use a SaaS Platform
Use veterinary software designed for managing front-desk operations, appointments, confirmations, check-ins, follow-ups, patient information, workflows, inventory management, payment processing, and more.
These cloud-based software programs can automate various aspects of your business such as billing, invoicing, etc., and help you to save time that you can use to attend to more patients. Such SaaS platforms can replace employees and help you to cut down on salaries, thereby reducing overhead expenses.
Yes, you need to pay a subscription fee for using those platforms, but the benefits eventually outweigh the costs.There are multiple options available such as ezyVet, Shepherd, Digitail, etc. You can find many more with a simple Google search.
Get a rock-solid business plan with the Veterinary Practice financial model
5-year financial plan already built

20+ charts for your business plan

Video tutorial 🎥

5,900+ downloads