Looking for ways to increase revenues for your hair salon business? You are not alone. The market for this particular industry is highly saturated. It simply means you need to come up with unique offerings and business ideas that can help you beat your competition and grab more customers or generate additional revenue in some other way.
Let's look into 7 strategies to increase revenues for your hair salon, but you can always come up with your own unique ideas.
For more information on hair salons & barbershops, make sure to read our guides below:
How to Open a Hair Salon / Barbershop: Complete Guide
How Much Does it Cost to Start a Hair Salon / Barbershop?
How To Build a Financial Model For a Salon?
How to Write a Hair Salon Business Plan: Complete Guide
1. Gift Cards
Gift cards are a great way to open a new revenue stream and even acquire new customers. What is interesting about gift cards is that not only will you get paid in full immediately, but also, if a person receiving a gift card is not showing up, you don't have a liability to repay the person who purchased it in the first place.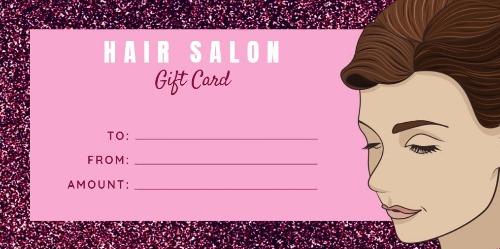 Of course, you will need to advertise your gift cards. The best places are store windows and the counter. If you have a website (which you should), you can advertise them on your site and even allow customers to purchase them directly from your website.
You can take it a step further by offering special discounts on gift cards during Christmas, Thanksgiving, etc. For instance, you can sell a $50 gift card for $45.
2. Introduce Frequent Flyer
Frequent flyer programs work like a charm. In fact, many hair salons are effectively using different variations of the frequent flyer program to attract new customers and even increase the loyalty of the existing ones.
For example, you can offer a free haircut for a person on his 10th visit. You can offer a 50% discount on the 5th visit. You may even offer unlimited blow drys in one month for a specific fee, and so on!
In fact, you are free to come up with anything unique that you think is going to attract your customers.
3. Sell Membership Packages
Membership packages are a great strategy to increase revenues for a hair salon as they create a lot of customer retention. Yet, they are a little different from frequent flyer programs. Here, your customers can subscribe to certain services and prepay on a monthly, quarterly, or yearly basis.
Such subscription plans help to maintain a cash flow for your business. From your customers' perspective, they do not need to worry about booking appointments or worry about arranging cash.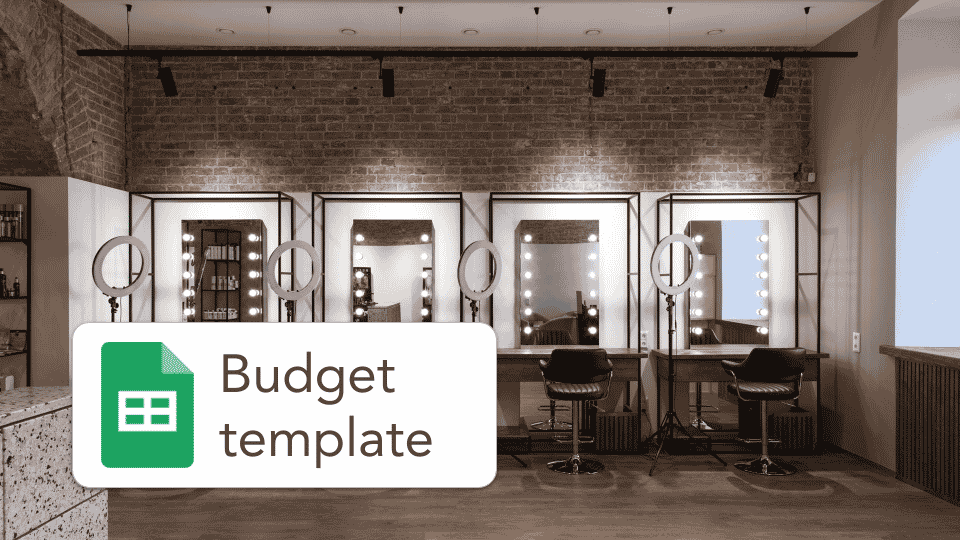 Download the Hair Salon financial model template
Lender & investor-friendly

Easy-to-use Excel template

CPA-developed financials

30+ charts and metrics
4. Use Referral Program
Good referral programs can do two things – increase customer loyalty and get new customers. The modus operandi is pretty simple. An existing customer refers a friend to your salon. If the person shows up, both the referrer and the referee gets rewarded in some way or the other.
The reward can be anything like a discount, a free consultation, a free service, a free product, or anything that you are offering.
And you get a new client, who can potentially become a loyal customer!
However, be strategic when it comes to selecting the reward. You don't want to provide a service that takes too long to complete or give a product that is too expensive.
And don't forget! People love immediate gratification. Making a person refer 10 people before qualifying for the reward is probably a very horrible idea. Such a referral program is bound to fail.
Instead, consider giving the reward almost instantly. Since it is a salon business, giving a discount to the referrer on the very next visit after a successful referral is a great idea.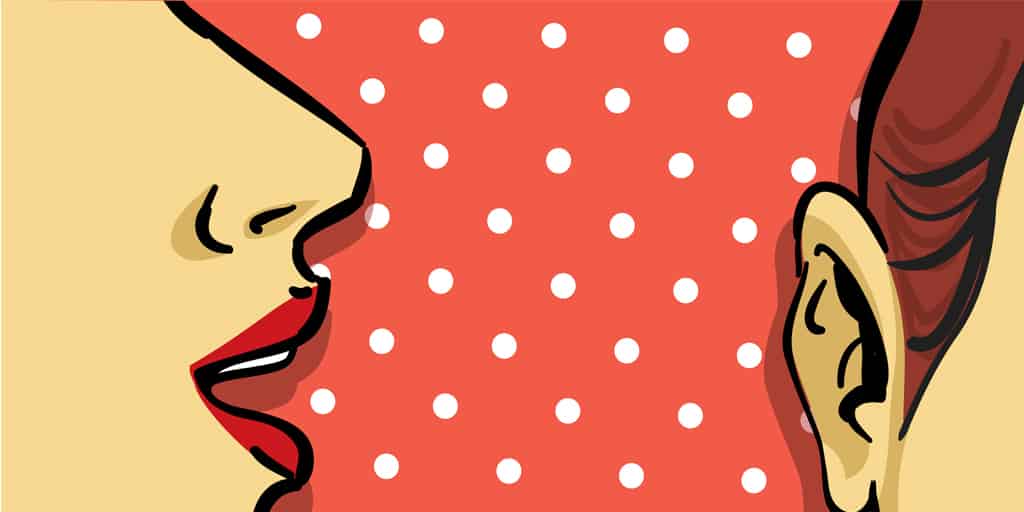 5. Find a Specialization Niche
Do not try to specialize in everything. People don't like that. If you start offering all services, there will be nothing unique about you. This is where you need to think of a niche that has enough demand or at least the potential to generate demand.
If you are a movie buff and you have watched the 2008 comedy flick called 'You Don't Mess with the Zohan,' you will remember the Scrappy Coco silky smooth haircut style. That was a specialization.
You need to find something. Maybe, you can come up with a new hairstyle or perhaps identify the increasingly popular niches.
This might not be easy. You may need to do some research and see if there is a gap in the market, or if there is a market that is left unaddressed in your area, you can capitalize on that.
Once you do your market research and you identify the target audience and their needs, you can directly address those needs. But you need to focus on your content marketing voice, find employees to serve the specific needs (or upskill your existing employees), find & stock relevant products, and so on.
6. Social Media
If you are ignoring the power of social media, you will lose to your competitors. One easiest way to get traction is to use the power of YouTube. Many salons are successfully doing it.
You can upload a wide range of videos on your YouTube channel including DYI hairstyles, haircare & skincare tips, funny moments of your salon, and so on!
Running your own YouTube channel comes with dual benefits. First, your business gets noticed, thereby increasing the chances of getting new clients.
Second, you can monetize your YouTube channel and generate an income stream.
Not just YouTube, you can harness the power of TikTok, Facebook, Instagram, Pinterest, etc. to get noticed.
7. Try Online Booking Software
This isn't a hidden secret. Online booking is becoming popular because of many reasons. From customers' standpoint, they prefer to book online from the comfort of their home, especially during non-business hours.
From a business standpoint, online booking allows businesses to collect payments immediately. This also reduces no-shows and eliminates blocking out times that could otherwise be used for revenue generation by attending to other clients.
Salon software can help to save time & increase efficiency, retain existing clients, attract new clients, increase visit frequency, and more.
If you don't know where to start, Meevo and Zenoti are great options you can consider. If you are not satisfied with these, a quick Google search can help you find more similar salon management software.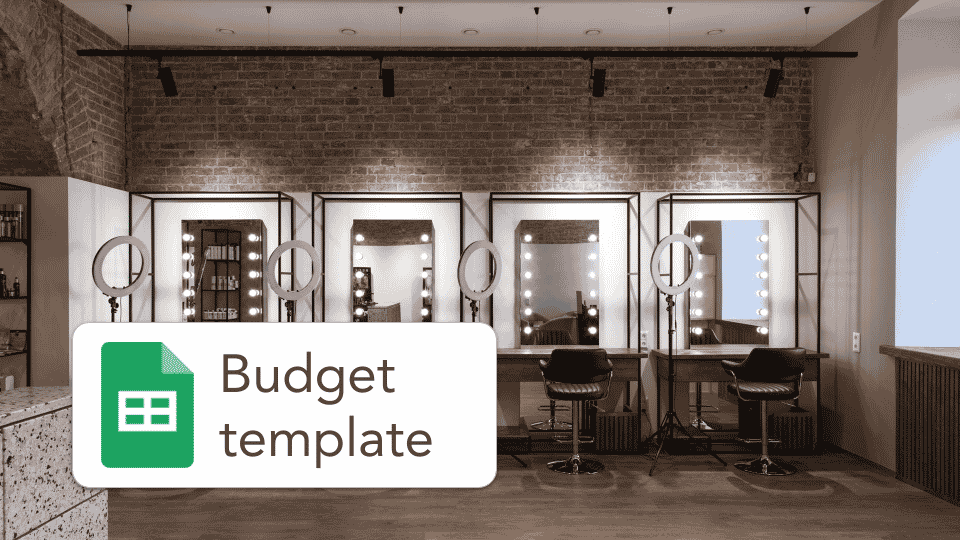 Download the Hair Salon financial model template
Lender & investor-friendly

Easy-to-use Excel template

CPA-developed financials

30+ charts and metrics